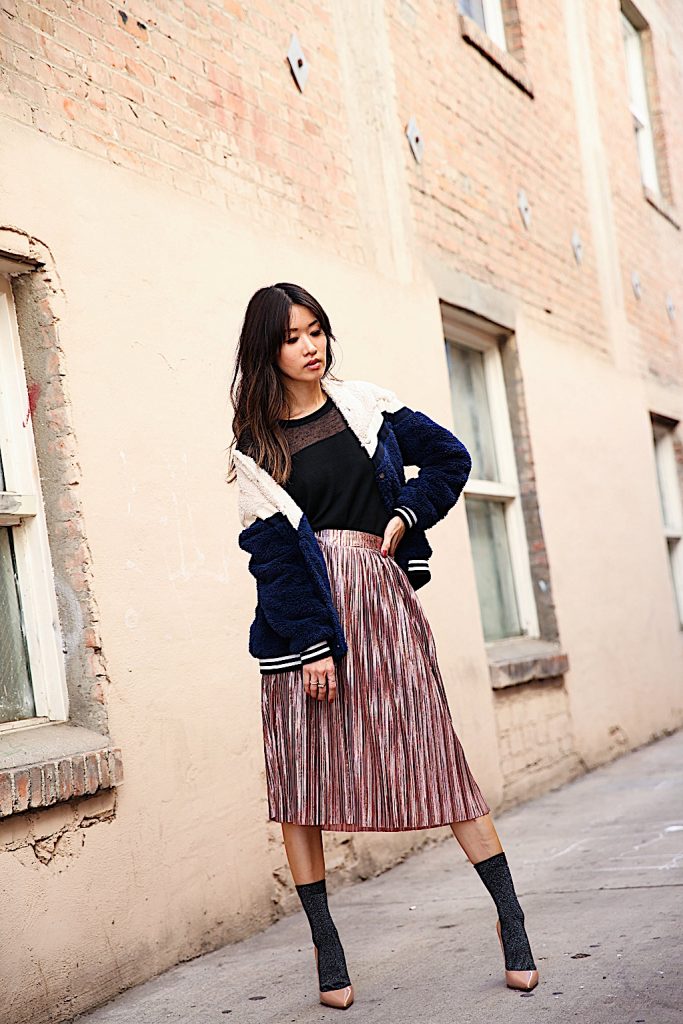 Let's be honest, the pleated skirt can be daunting. For me it's two things that scare me – the length (fear that it will make me look shorter than I already am) and the overall style (they can make one look dowdy or like a grandma). But after trying the pleated skirt, I've found that finding the right style for your body type is crucial in pulling off this look and avoid looking short and homely.
/ Petite or Slim Frame /
If you're petite or have a slimmer lower body, stick to pleated skirts that are either mini or knee length (right underneath the knee is perfect too). Pull up the pleated skirt so the waistband is above the midsection (high waisted) and it elongates your legs. The shorter you are, the slimmer the skirt should be so it doesn't overpower your frame.

/ Boyish Frame /
If you lack curves, pick a pleated skirt that doesn't have too much flare or flounce so it doesn't overwhelm you. The right fabric like metallic or velvet will also help add some movement and the illusion of curves. To show off a little leg or add some sexiness, look for a skirt that has a slit.

/ Hourglass Frame /
Pleated skirts are wonderful for those with curves and a well defined waist. The flare of the pleats will stand out from your body while the elastic or waistband of the pleated skirt will show off your itty bitty waist. Try and pick fabrics that are lighter so that they have a swish when you walk. Your body type can pull off any length of skirt from mini to midi!

/ Pear Shape Frame /
If your hips are the widest part of your body, then pleated skirts are your friend! The A-line style of the skirt will accentuate your slender waist and the full skirt will minimize your hips. The perfect length for you would be a knee length or midi.

/ Tall or Slender Frame /
If you are tall, highlight that and go with a floor length, maxi skirt. This would be a perfect look for the holidays but also can be worn in the summer too (depending on fabric choice). If you are on the shorter side, you too can pull off a maxi skirt with some super high heels or platforms that can be hidden under the skirt.

These are just some tips on picking the right pleated skirt for you, but remember to be comfortable in what you are wearing because confidence goes a long way. Wear something that makes you feel great and others will notice too!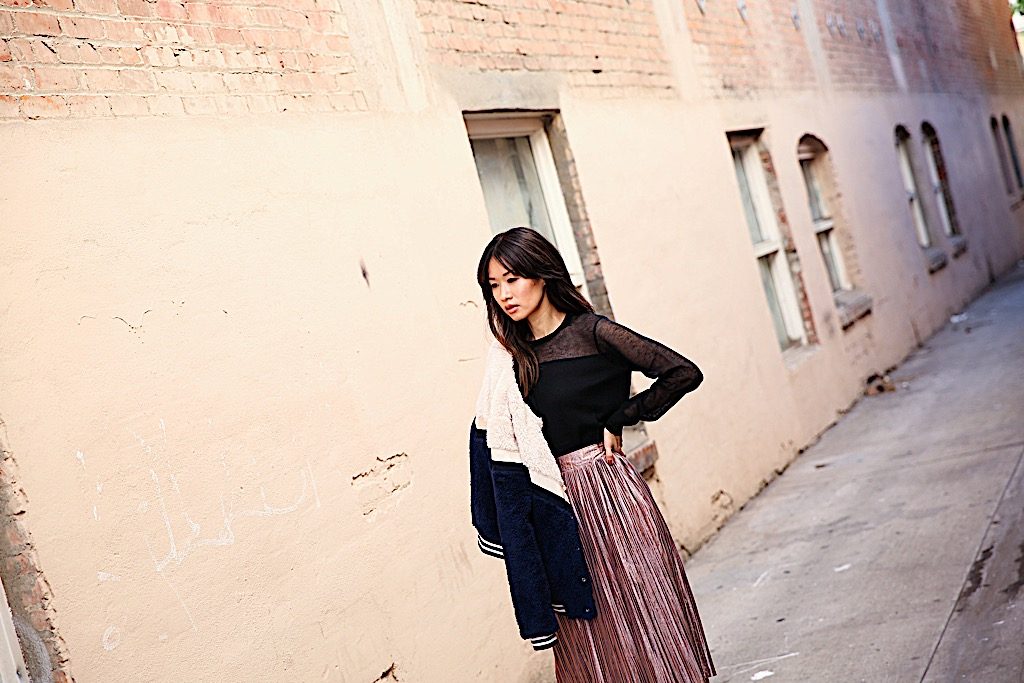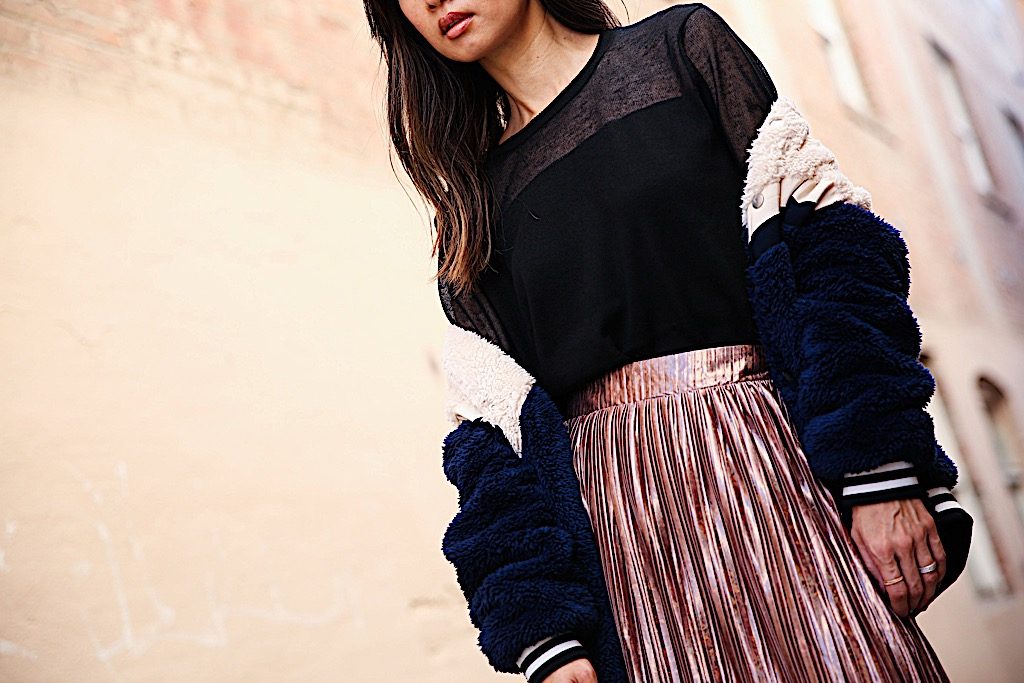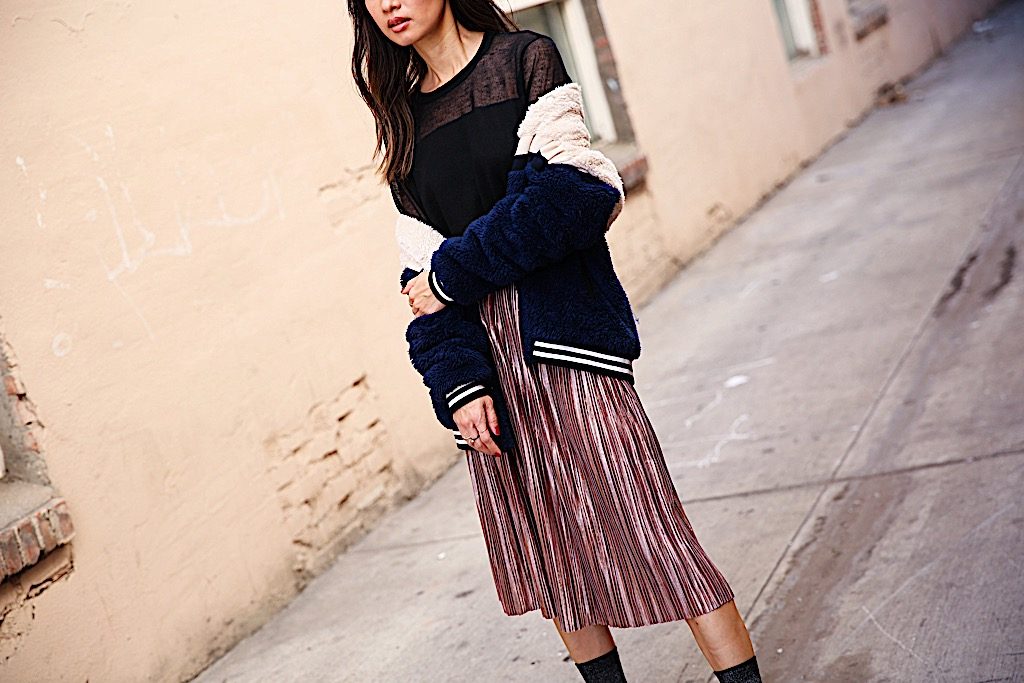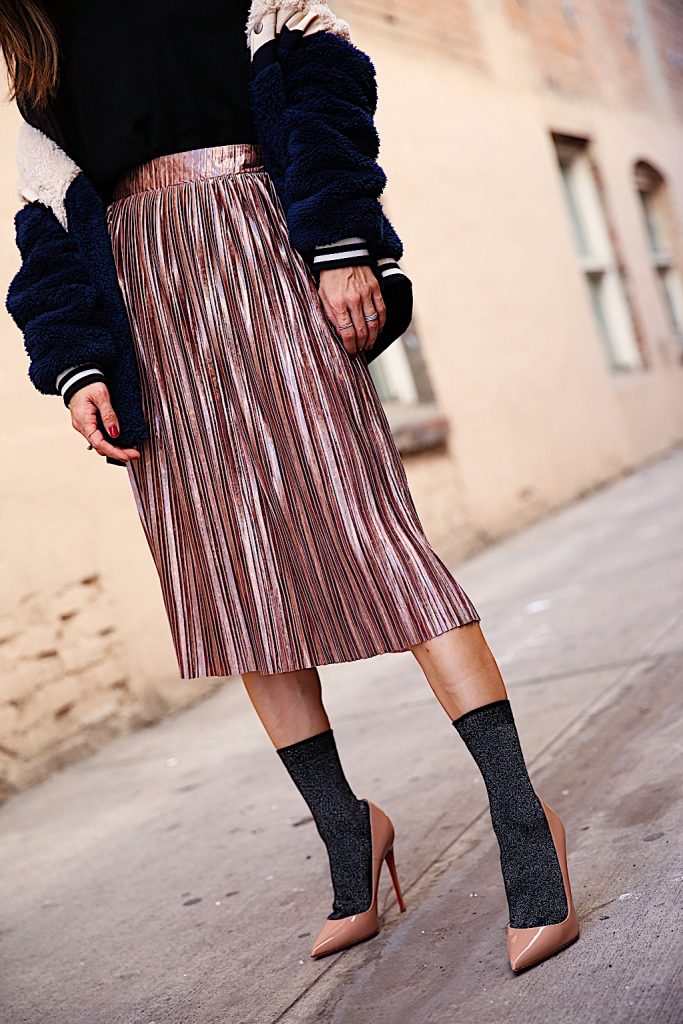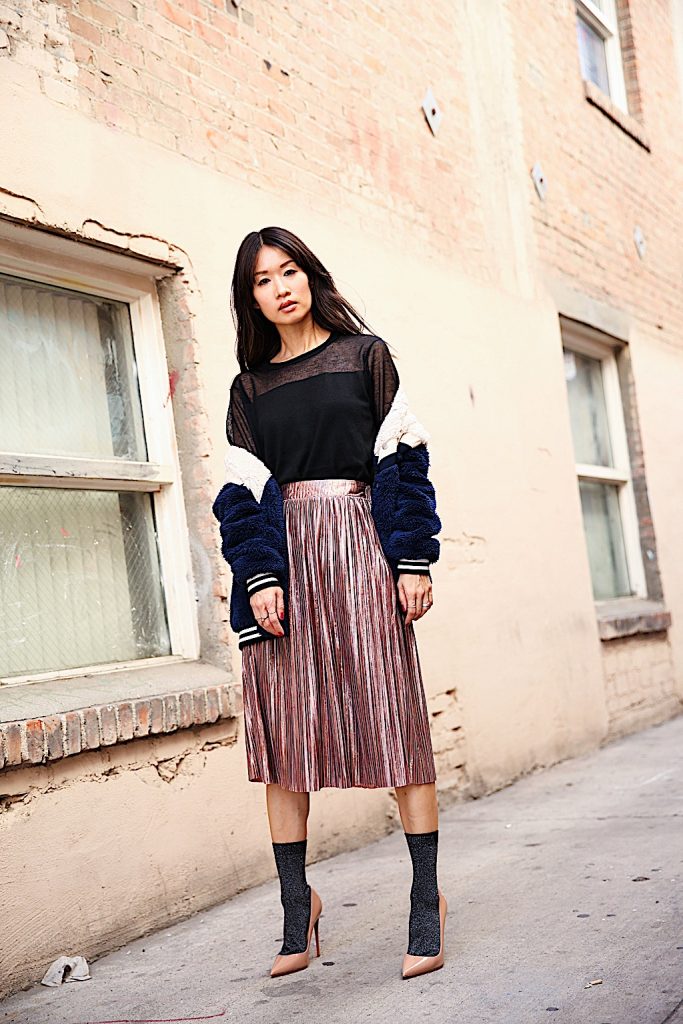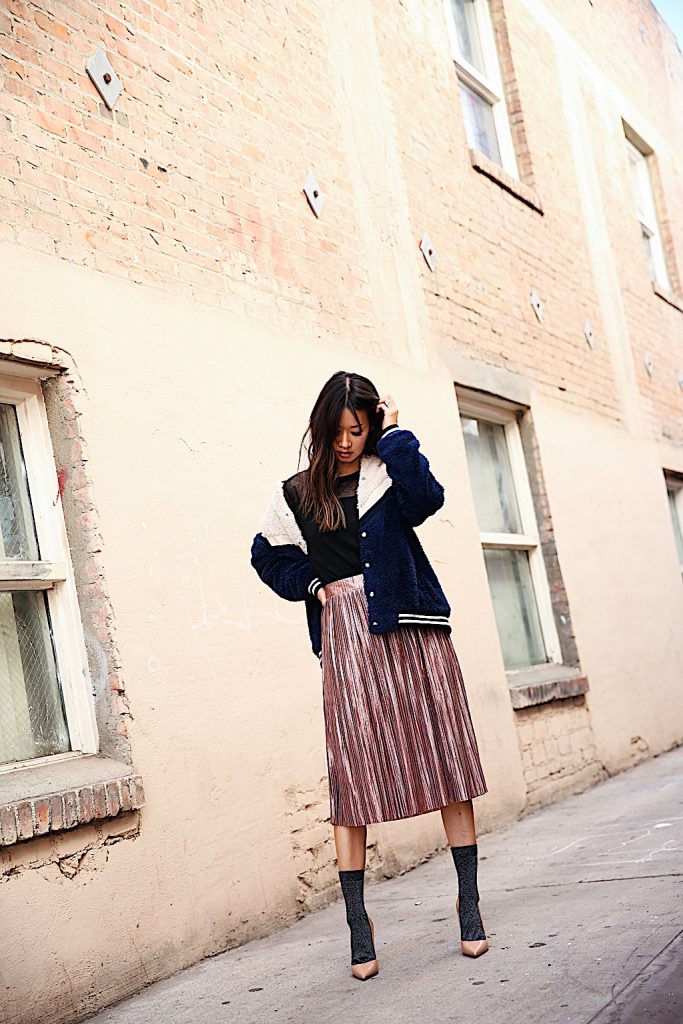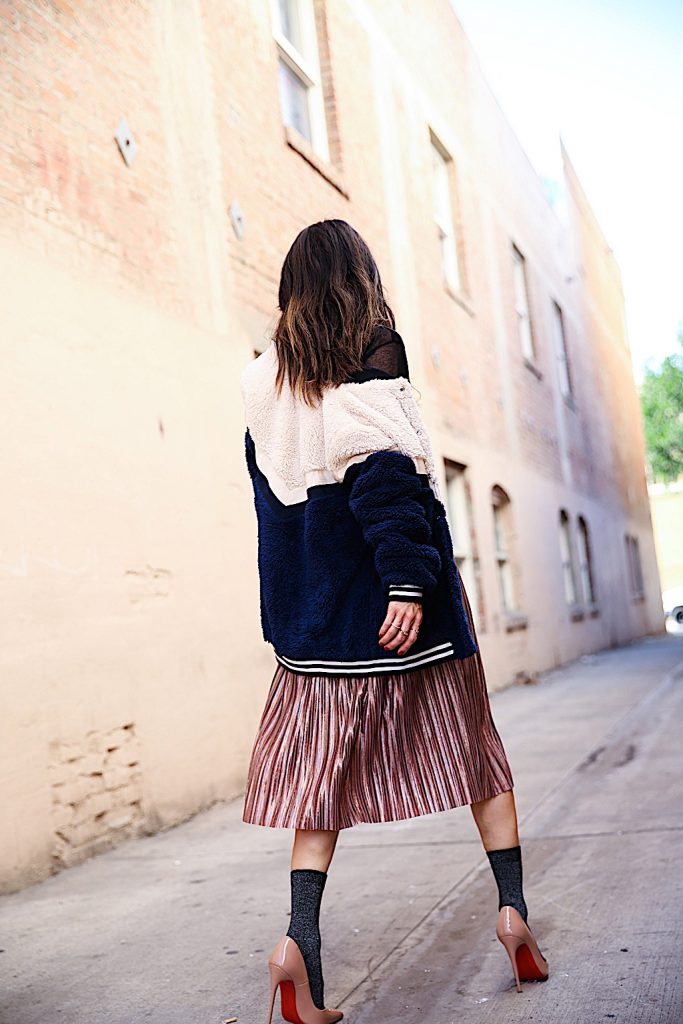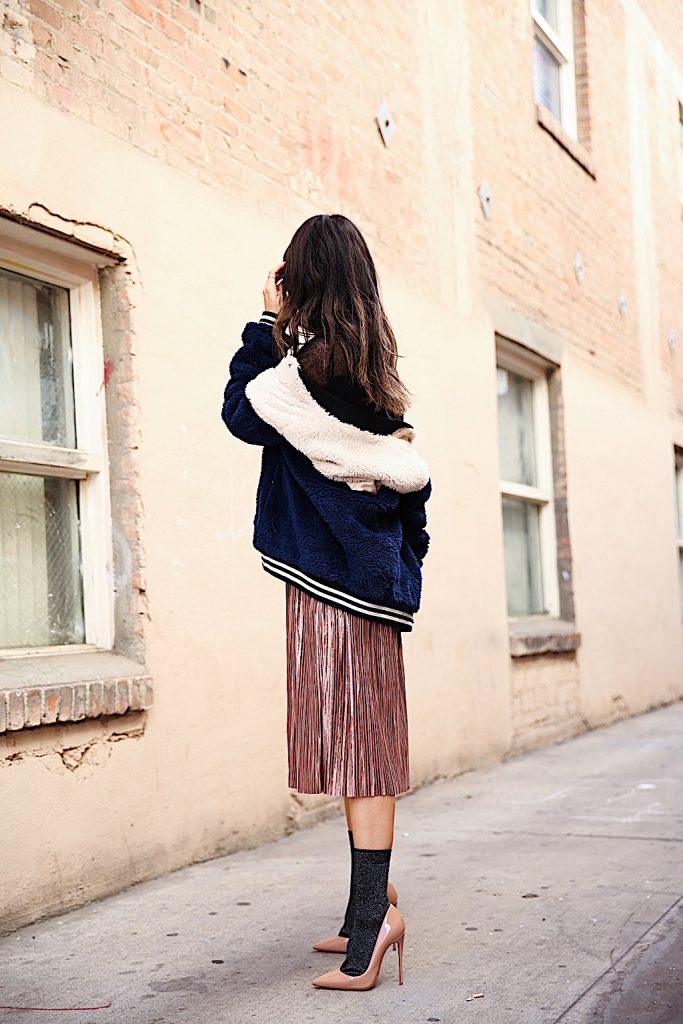 Top | Sugar Lips
Skirt | Sugar Lips
Jacket | Sugar Lips
Socks | HM
Shoes | Christian Louboutin