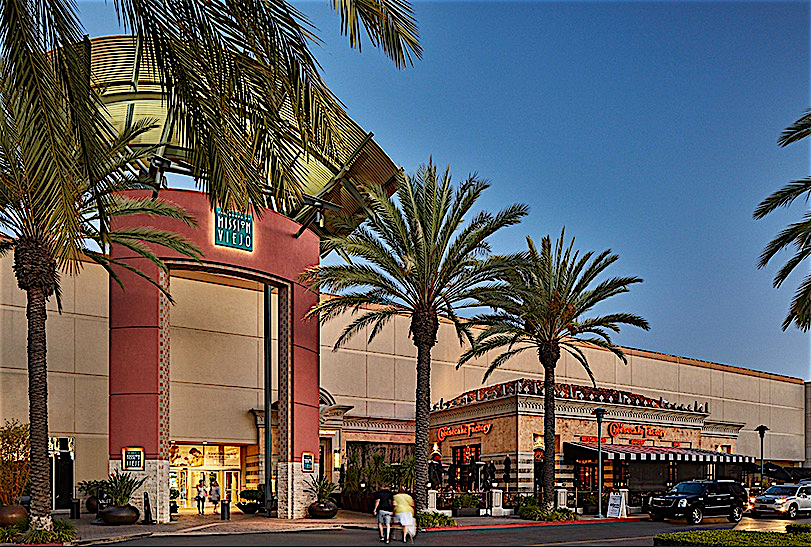 The season of holiday parties and New Year's Eve is upon us which means not only are you shopping for holiday gifts for everyone on your list, you are also shopping for that perfect outfit to shine at all the holiday events coming up. I love holiday parties because there is no better excuse to bring out the rich fabrics like velvet, faux fur, lace, and tulle and the bling of sequins, glitter, and embellishments.
Being in Orange County, CA I have access to many great shopping malls and plazas. For my holiday dress shopping, I chose to go to The Shops at Mission Viejo simply because they have all of my favorite stores under one roof. Since I was shopping for holiday dresses, I wasn't looking to spend an exorbitant about of money on an outfit I may or may not wear more than once. I wanted something trendy, affordable, but also something that was fitting for the holidays.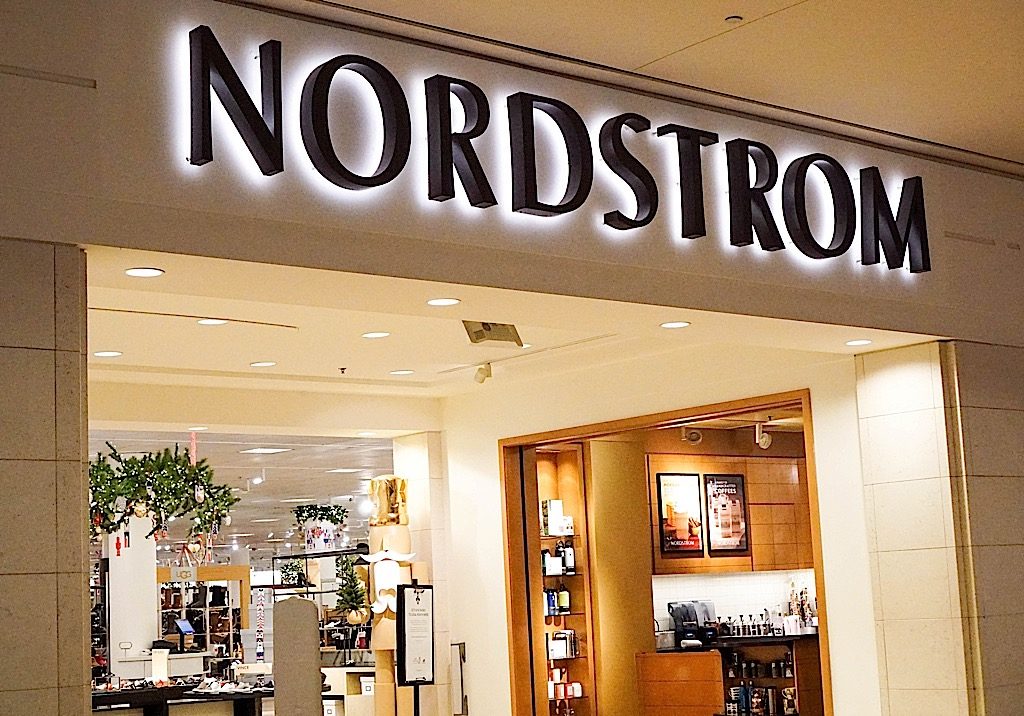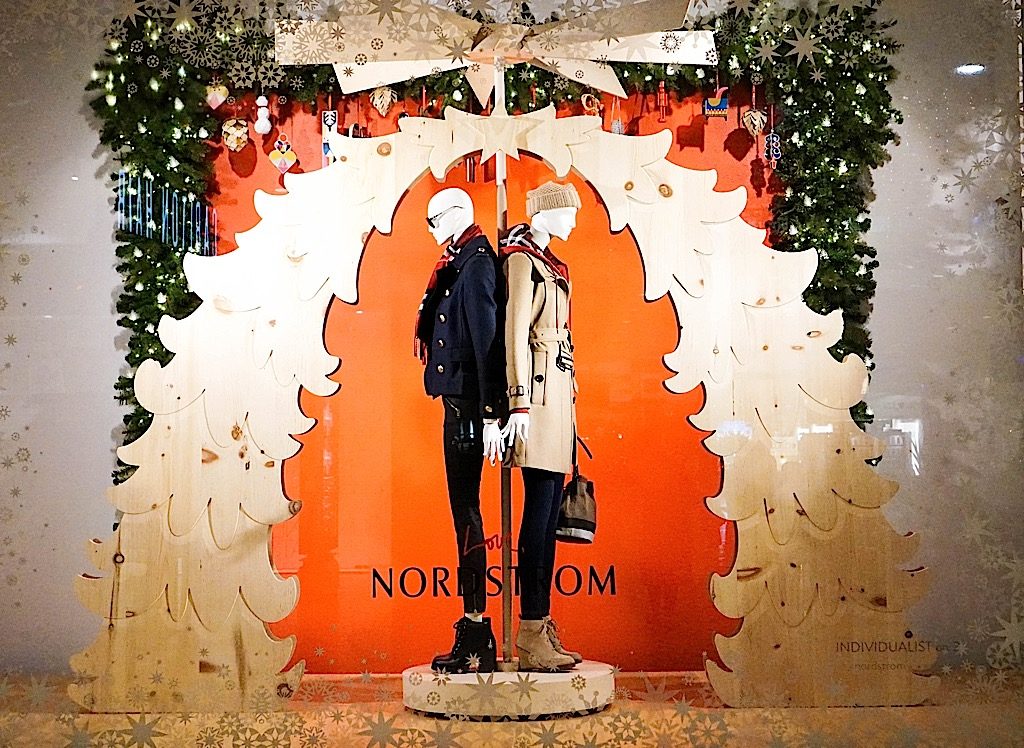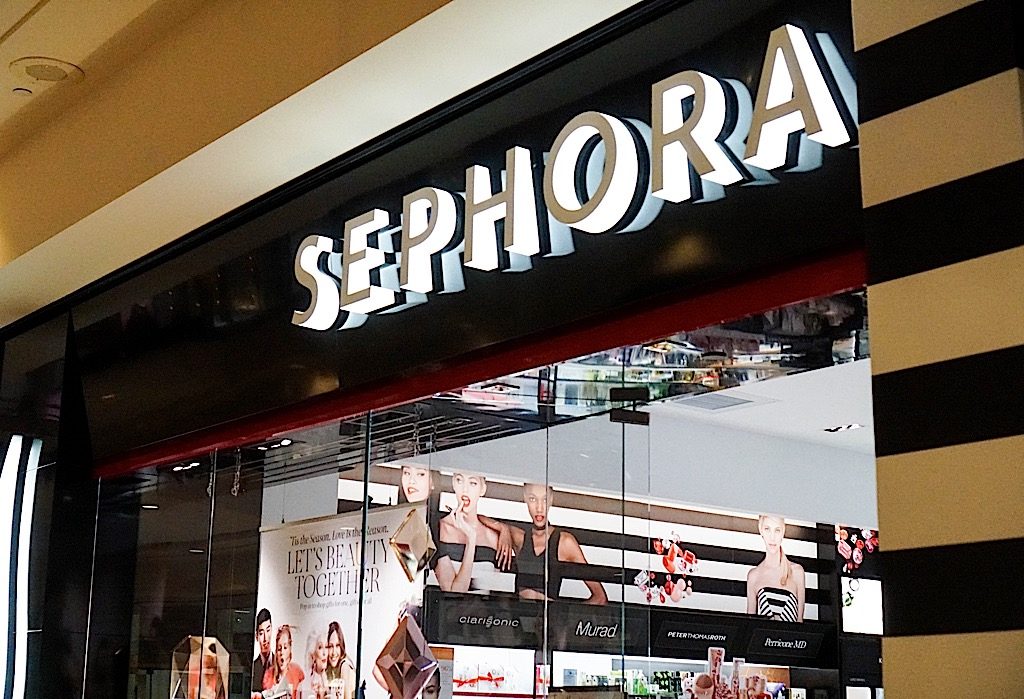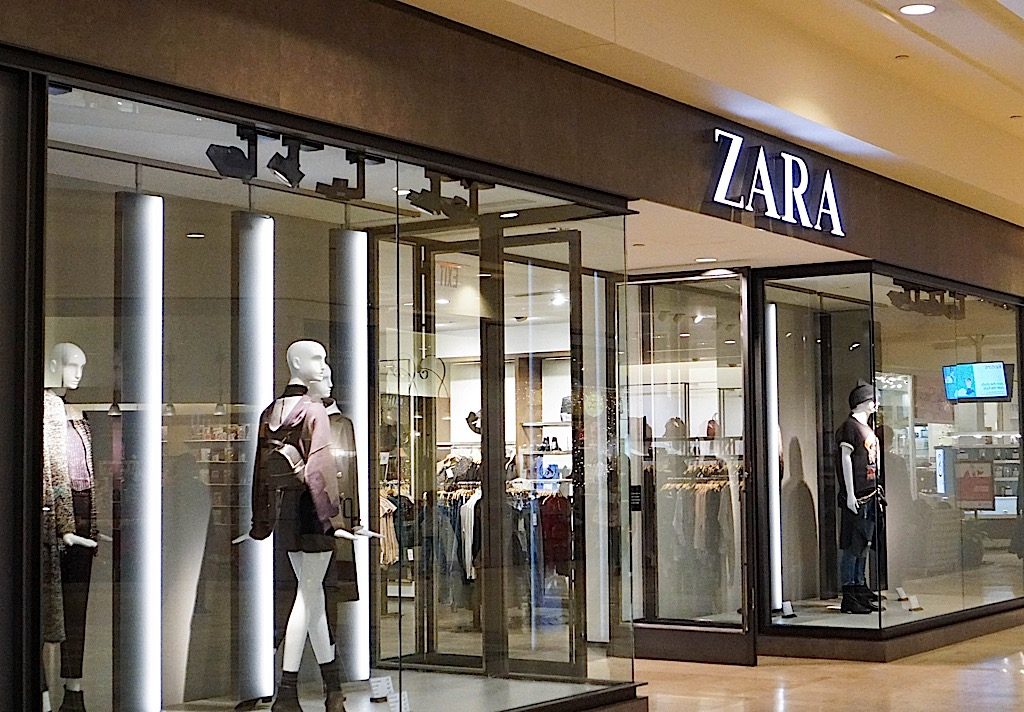 Whenever I purchase an outfit for an event such as holiday parties, weddings, or other special occasions, I have a few guidelines that I try to follow.
• If it doesn't fit, it doesn't fit – nothing is less attractive than someone tugging at their dress all night long. Don't buy something that is too short, too tight, or too big so that you aren't comfortable wearing it.
• Budget – leave room for extras in case you need to purchase new shoes, accessories or outerwear, or need to make some alterations.
• Show off your assets – whatever feature you admire about yourself, show them off! Special occasions and Halloween are the few holidays where all bets are off and you are allowed to wear whatever you want and hardly no one will judge (see note on Audience).
• Venue – consider where the party will be taking place so you pick the right fabric to keep you warm (if outdoors) or one that is breathable (if indoors).
• Audience – depending on whether you are gathering with friends or colleagues, pick an appropriate outfit so you won't have to "explain" your ensemble to anyone later.
• Instinct – trust your instinct, if you fell in love with something at first sight, chances are you won't stop thinking about how amazing you will look in it.
• Confidence – It doesn't matter what you wear, as long as you own it, you can pull off any look (just add a smile)!
So after browsing my go-to stores at The Shops at Mission Viejo, I ended up picking two looks for my upcoming holiday parties. For the first look I wanted something a little more sparkly and festive. I purchased this gold dress from TopShop at Nordstrom. I love the subtle sparkle it offers and while it is on the more modest side (meaning it doesn't show off any cleavage and isn't backless), it has a thigh high slit which shows off some leg. I paired it with a must-have leather jacket to add a little more edge to the look and make it more my style. Since the dress shines on it's own, I kept the jewelry to a minimum with just a few stackable rings to complete the festive but sophisticated outfit.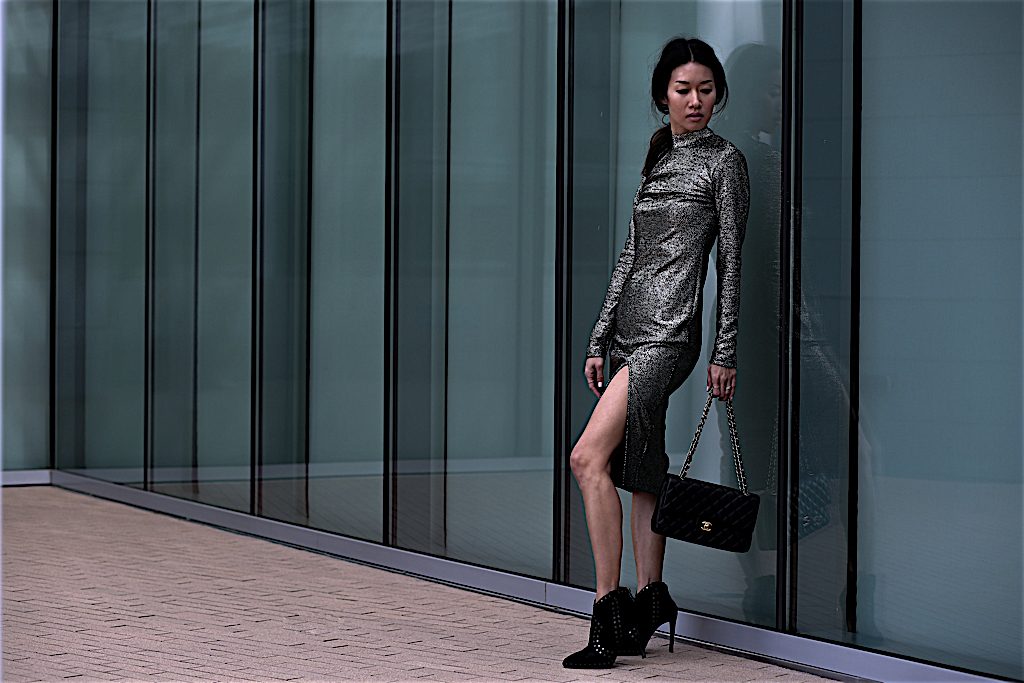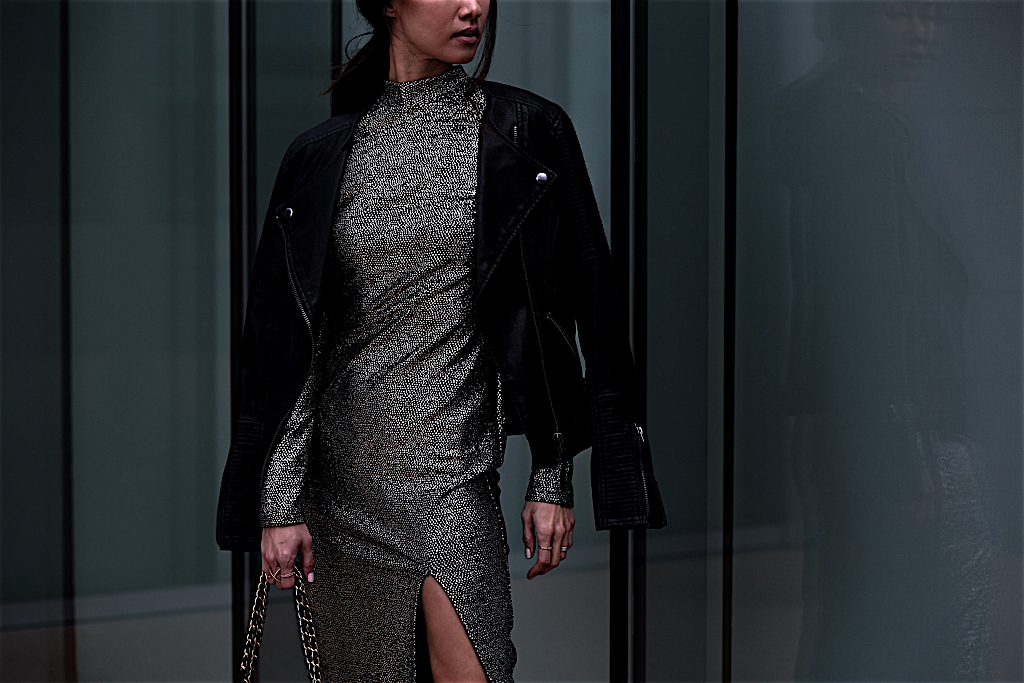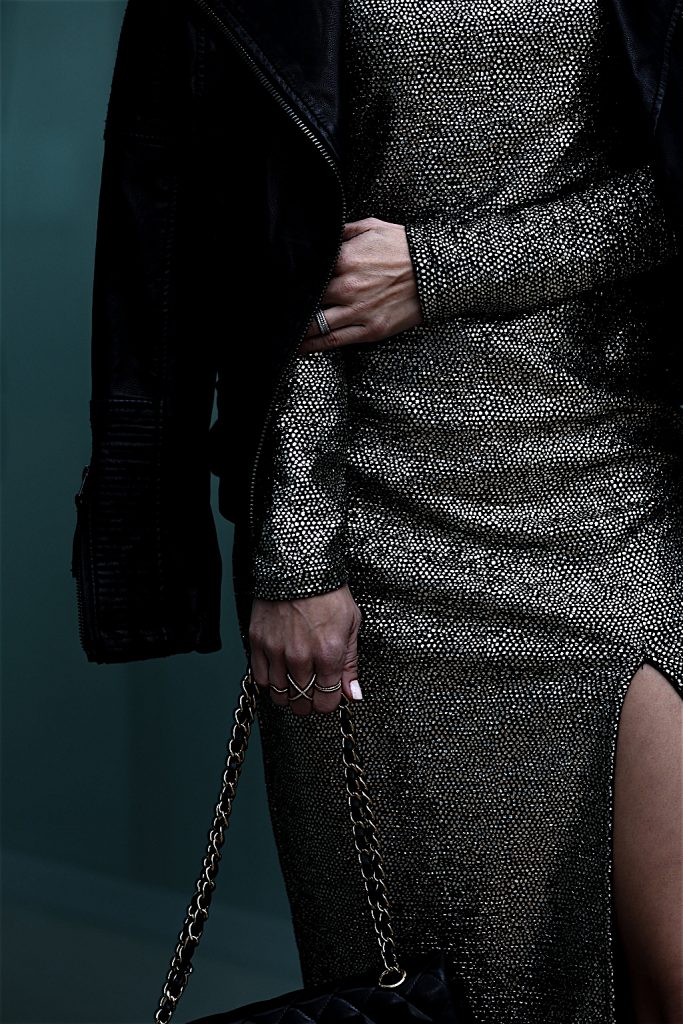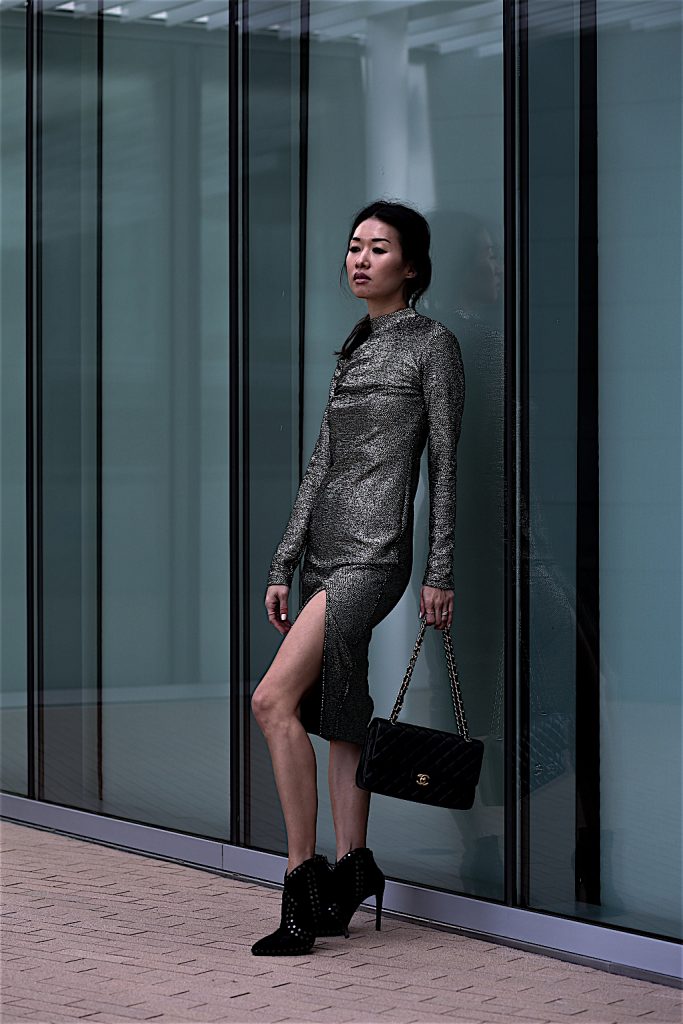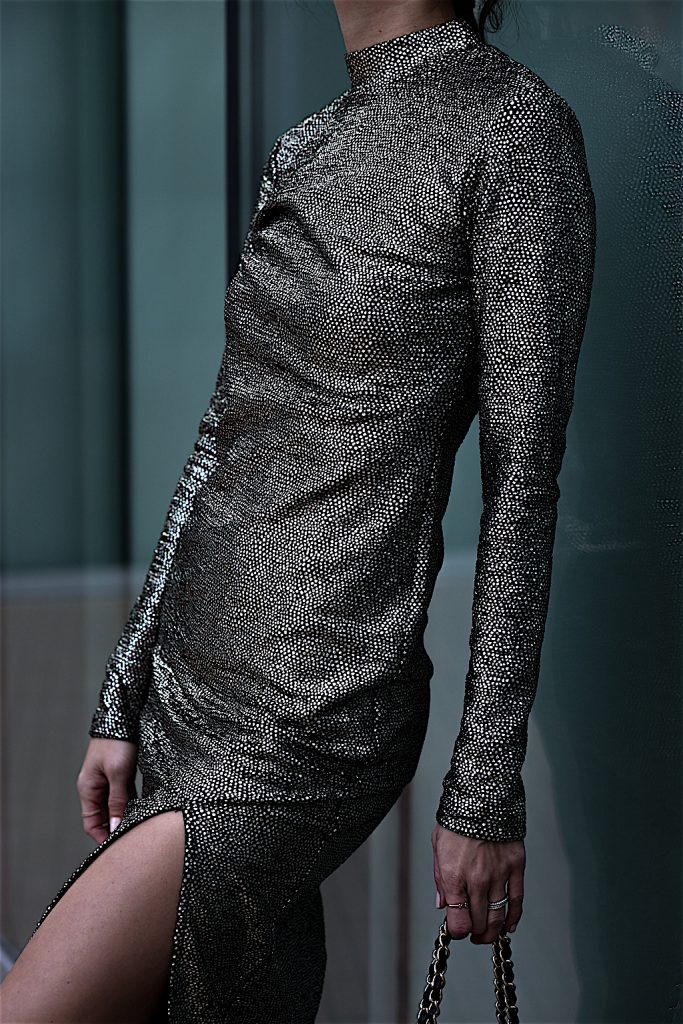 For a more conservative but chic holiday party, I chose these high waisted trousers from Windsor Store. I love forest green hues for fall/ winter months and paired it with this velvet bodysuit from Zara to add just the right about of class and elegance without going beyond my budget (this top and bottom of this look are under $80 combined!). What I love about this outfit is that it isn't just for the holidays, but can be worn together or separately throughout the year.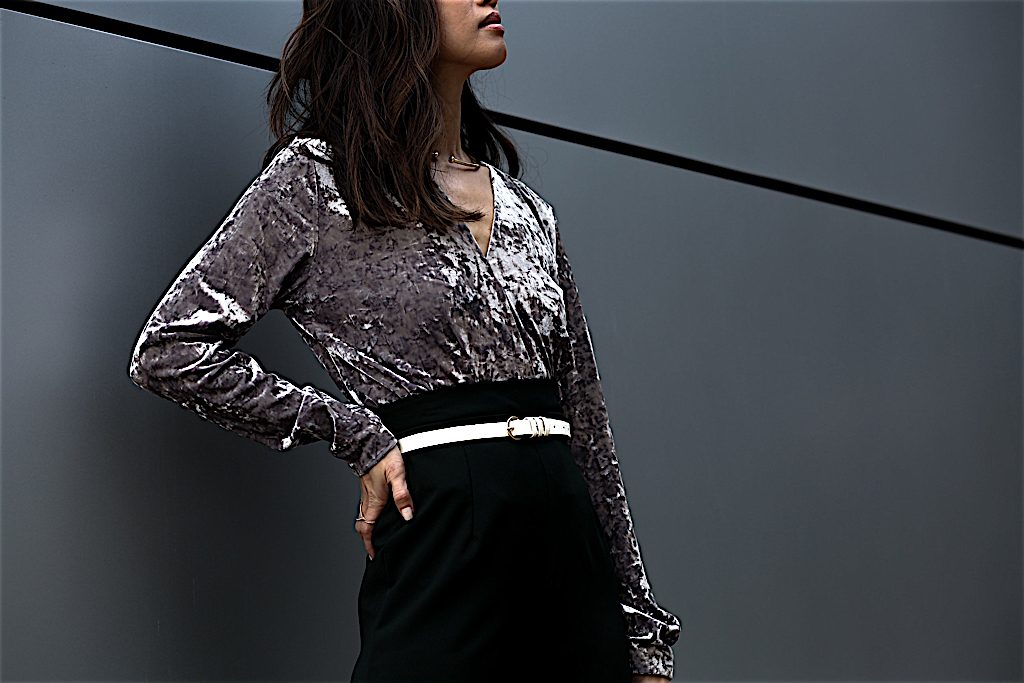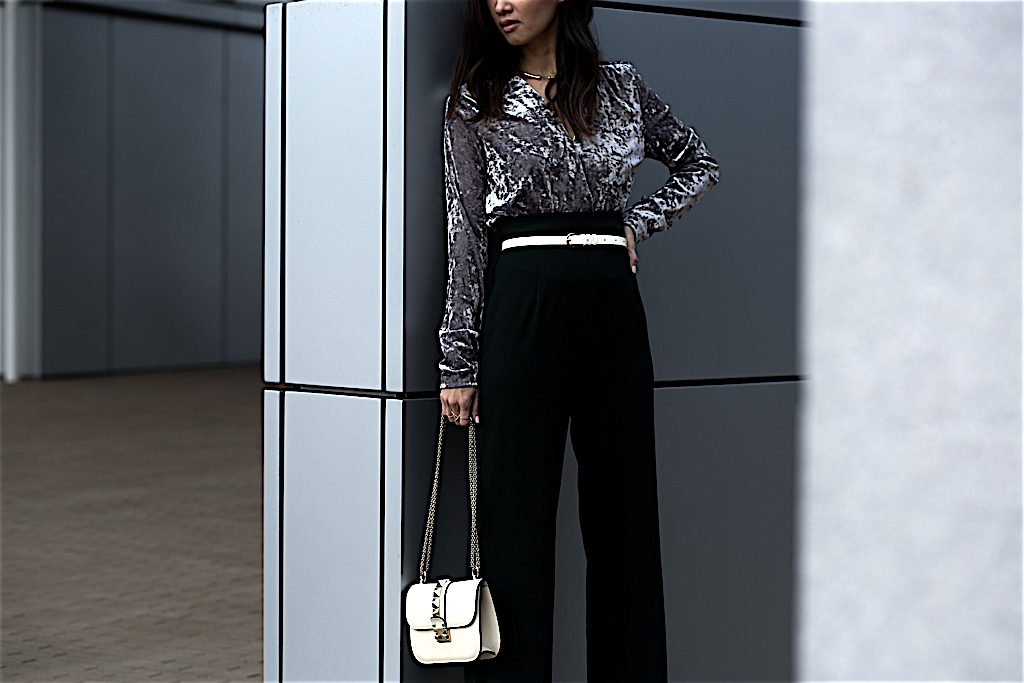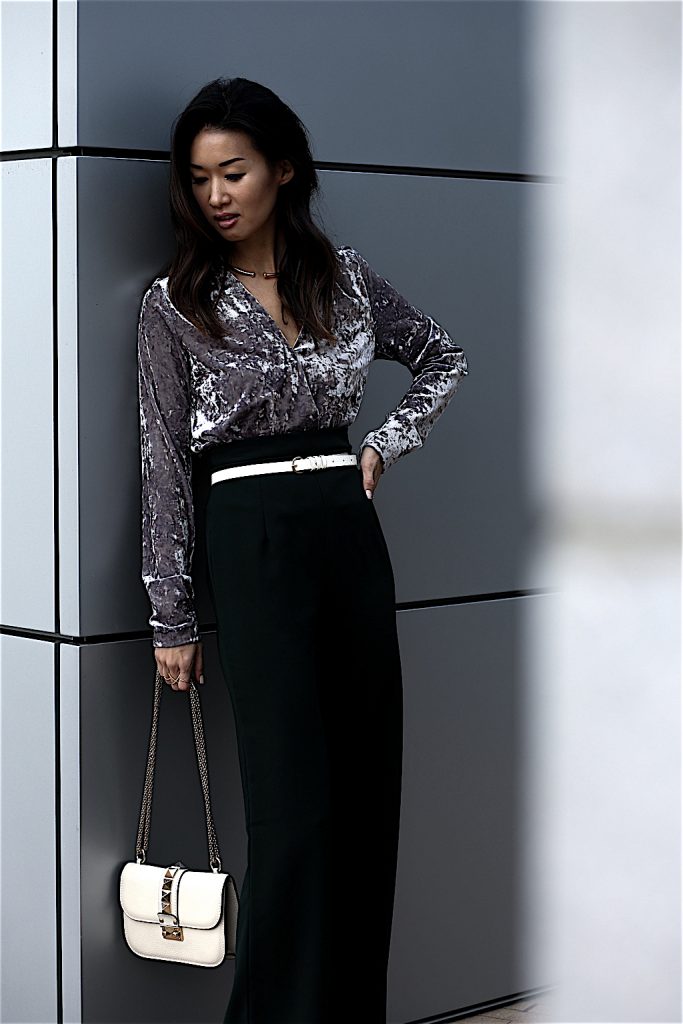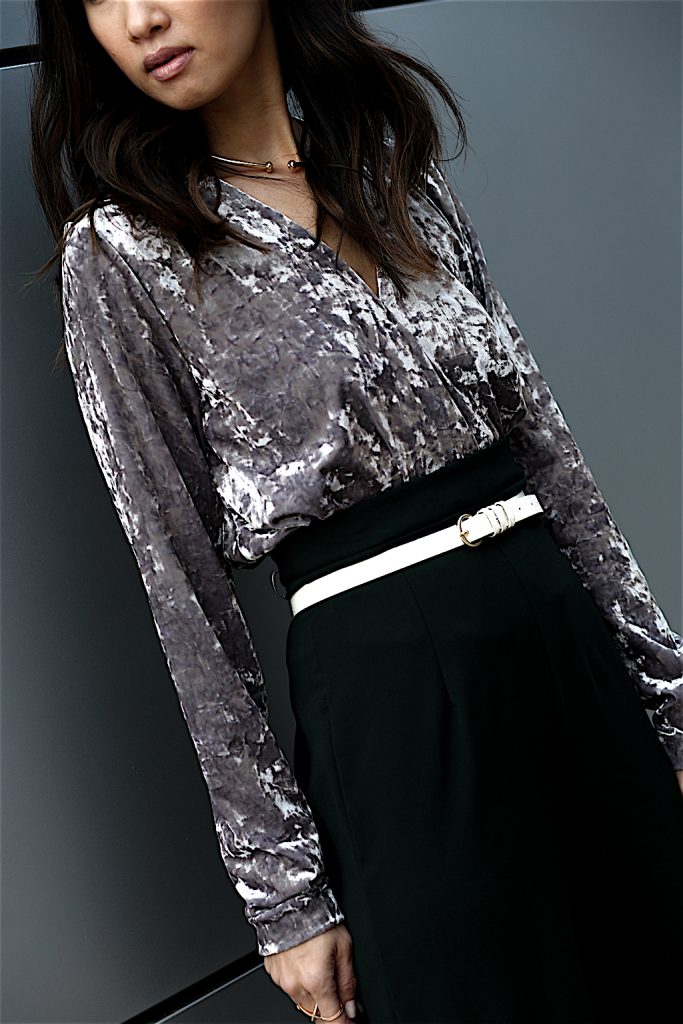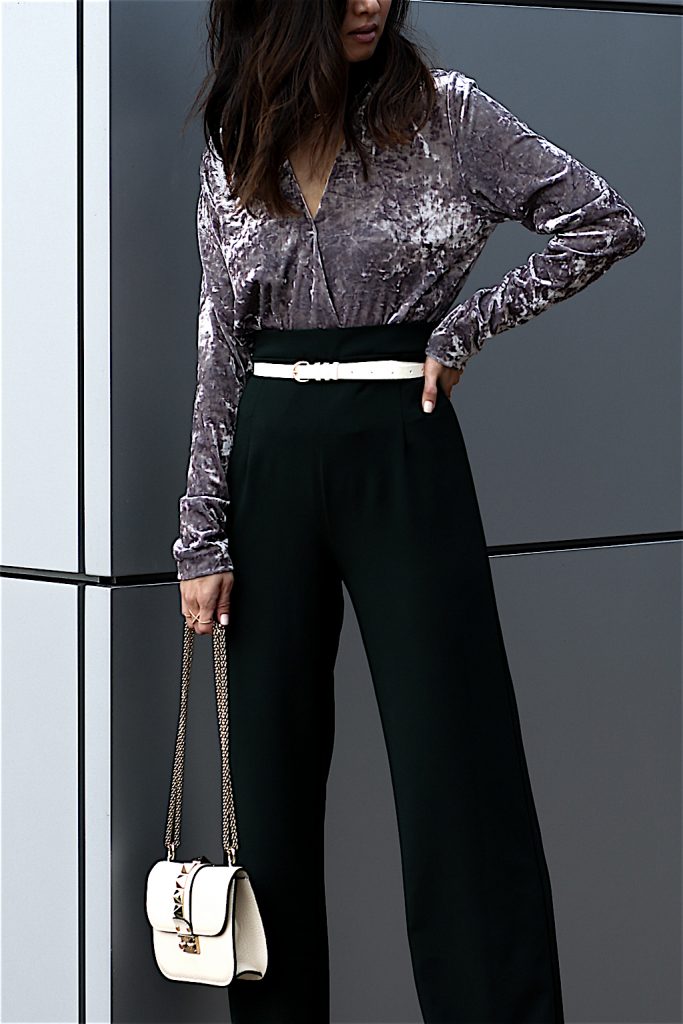 The Shops at Mission Viejo has a wide range of stores from department stores like Nordstrom and Macy's to my favorite stores such as Zara, J. Crew, Express, and H&M. What I also like about this mall is that they have many children stores as well like Janie & Jack, Gap Kids, Disney Store and the Lego Store. This makes it easy to shop for myself, for the kids, and for gifts without having to go to multiple places. For a full store directory, click here.
While I was shopping for some holiday outfits, it's hard not to admire all the festive décor as well. There is just something about a big Christmas tree, all the trimmings, and merry carols playing in the background that just puts you in the spirit of the holidays. And let's not forget a visit with Santa Claus! During the holiday season until December 24th, you can get the Santa Holiday Experience where you and your family can sit on Santa's lap (who actually has a real beard) and tell him your wishlist of items in exchange for a candy cane and some treasured holiday photos. This Santa is really cool too, he actually didn't promise my kids a pet or a drone saying that the parents have to okay it before Santa can bring those to them! If you go early (before 6pm), there is hardly a line and you can be in and out pretty quickly and spend the rest of your time shopping and enjoying dinner at one of the many restaurants at the mall or the food court (another family favorite).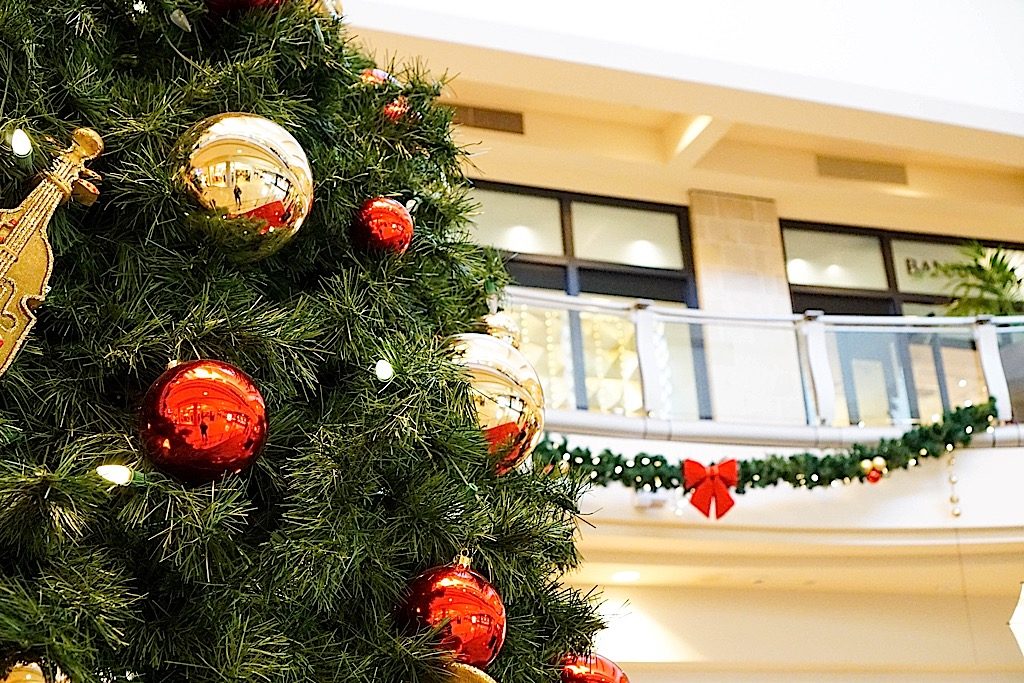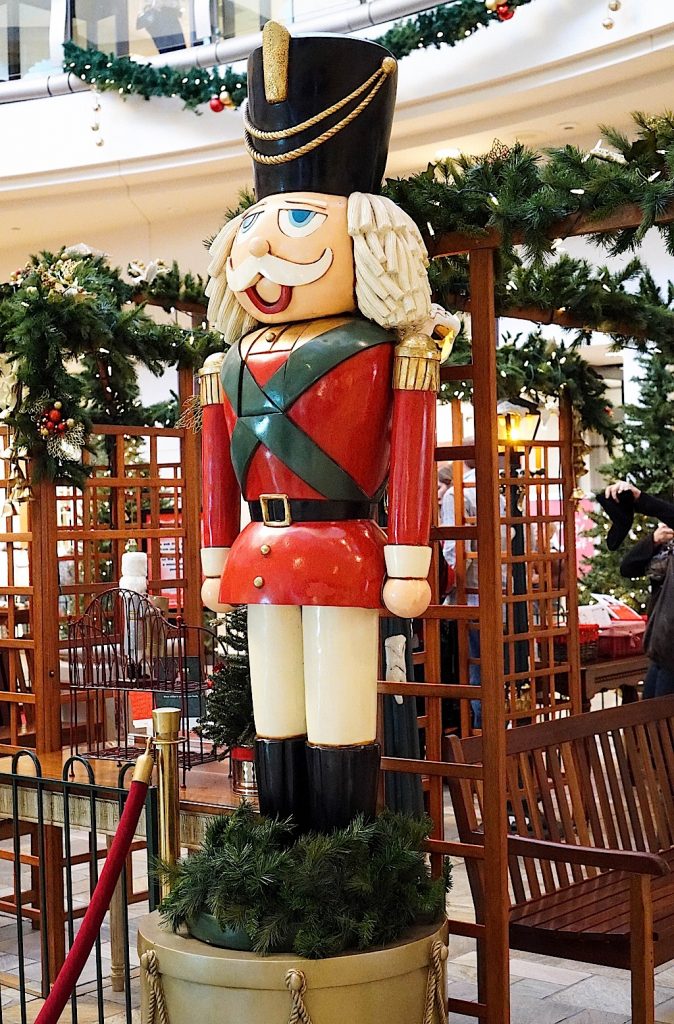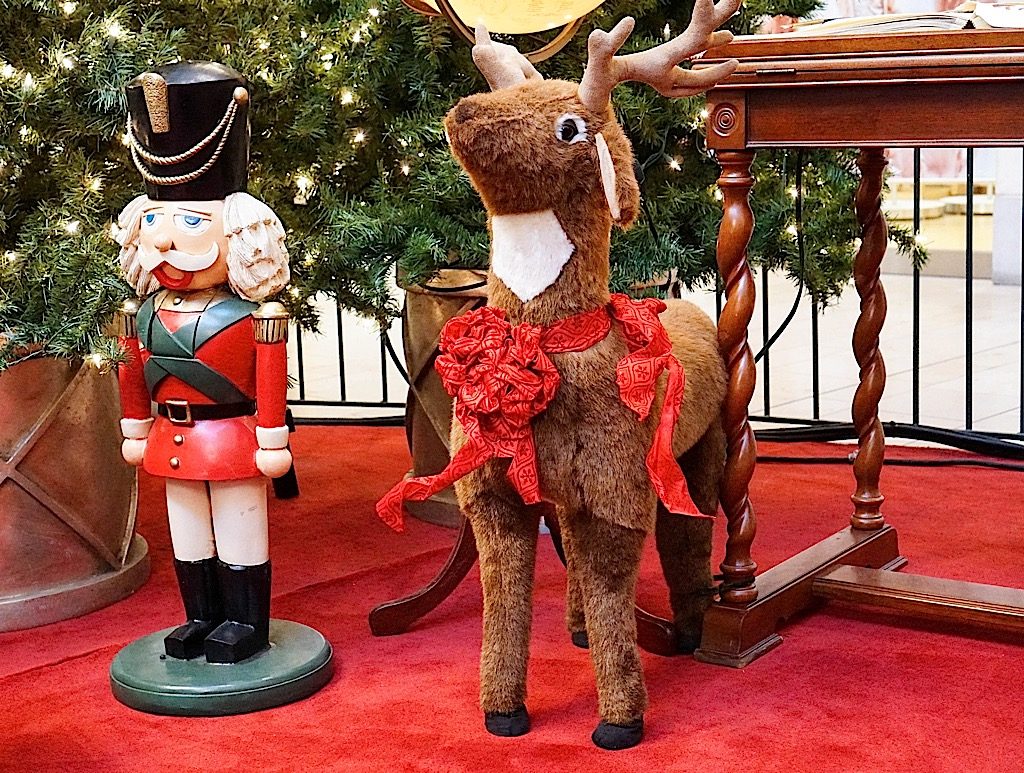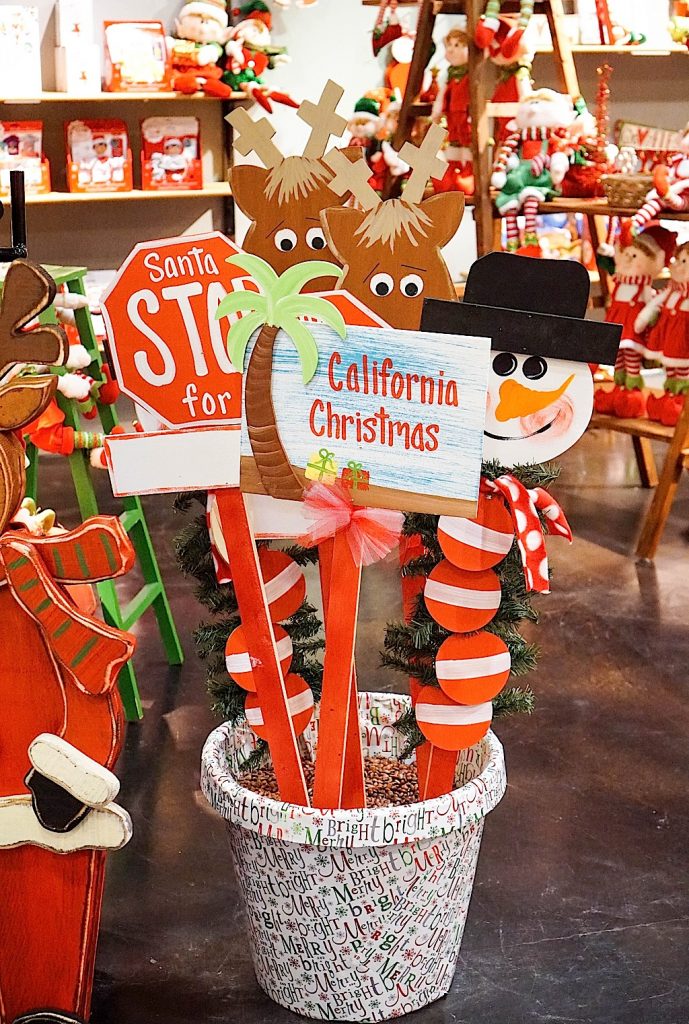 If you haven't visited The Shops at Mission Viejo yet, you must go and visit and get your holiday list checked off. You will definitely find something for everyone on your list and also a few things for yourself. For extended holiday hours, click here. To see all of the current deals going on at The Shops, click here.
// Merry and Bright | TopShop Outfit //
Dress | TopShop another option here
Jacket | TopShop another option here
Shoes | Lola Cruz another option here
Bag | Chanel another option here
// Elegant and Chic | Pants Outfit //
Bodysuit | Zara another option here
Pants | Windor Store another option here
Belt | J. Crew (sold out) similar style here
Shoes | Saint Laurent another option here
Bag | Valentino another option here

Thank you to The Shops at Mission Viejo for sponsoring this post and for providing me with amazing holiday looks this season as well as making my Christmas shopping so easy!