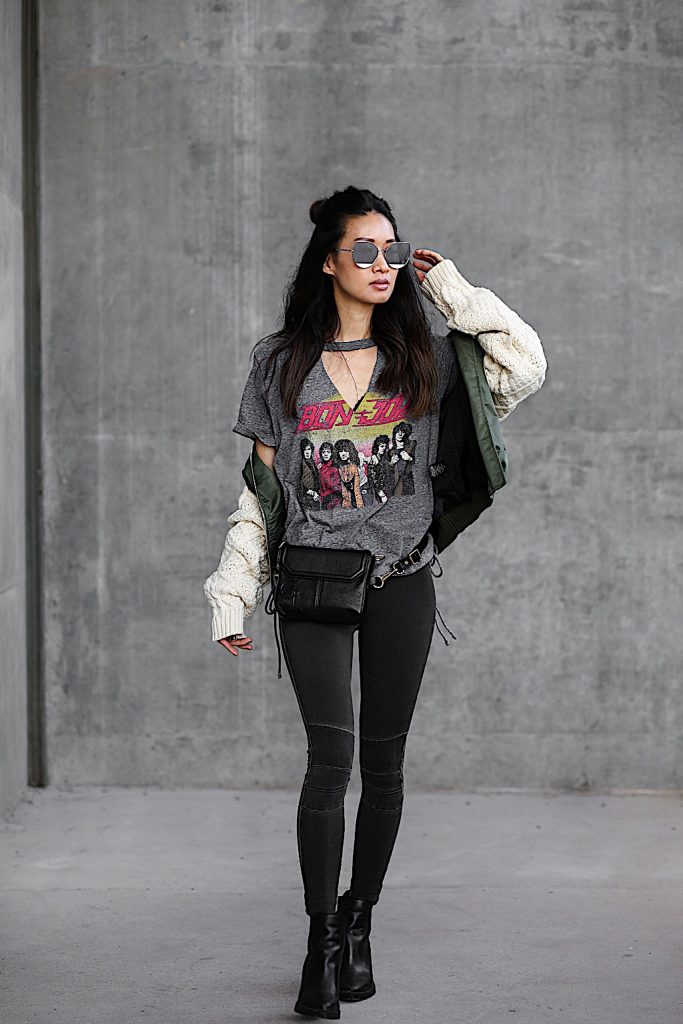 As we all know, history likes to repeat itself and boy am I glad we are back in the 80's right now with fashion trends. From band tees to bomber jackets (remember the original Member's Only jackets?) and skin tight leggings, we all know a good era when we see it.
My look here is inspired by the 80's, yet updated and with some edge. Not only do I love this distressed tee because it says Bon Jovi (who can forget Living on a Prayer), but it combines the trends of band tees, built in choker tops, and lace ups all into one comfy, casual tee. And that's not the best part! The best part is that it is from Forever 21 and only $17!
When I am not Living on a Prayer, I am living in leggings. These leggings by David Lerner are literally my go-to brand because of the incredible fit. I love the moto style details on these and like how they can be dressed up (add heels) or down (ankle boots or tennies).
Oh and let's not forget the fanny pack (yes, they are back and if you don't believe me, check out the latest runway looks that include the modern day waist bags). I just got this convertible bag from Elizabeth Laine and I have been obsessed with it ever since. Not only can you carry it as a crossbody bag, it also converts to a waist bag. You can bet I'll be sporting this bag as many times as I can get away with it.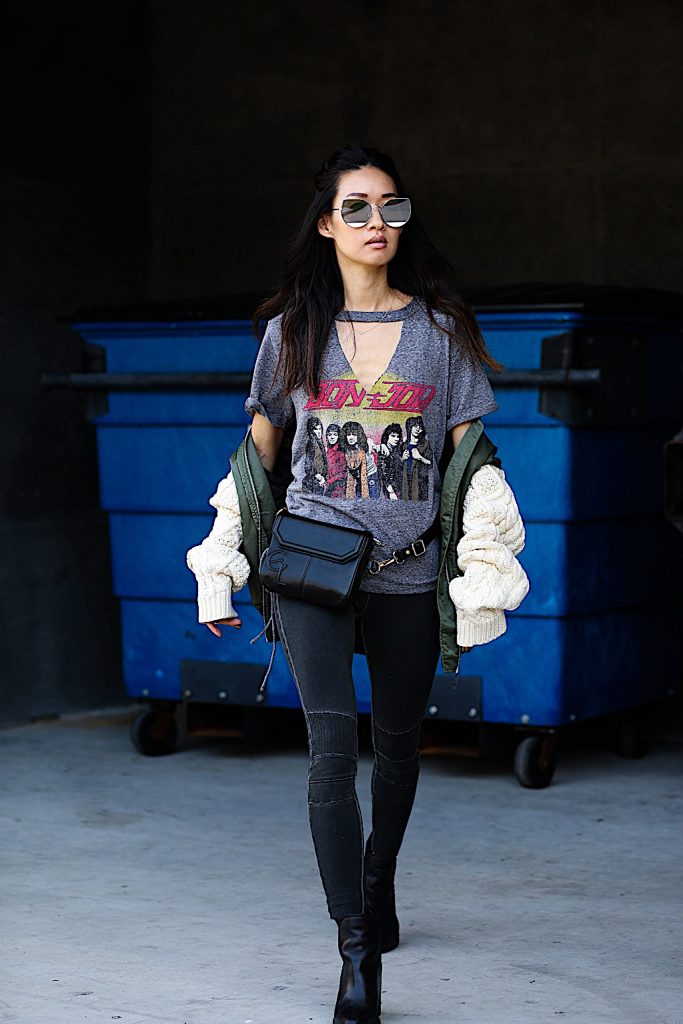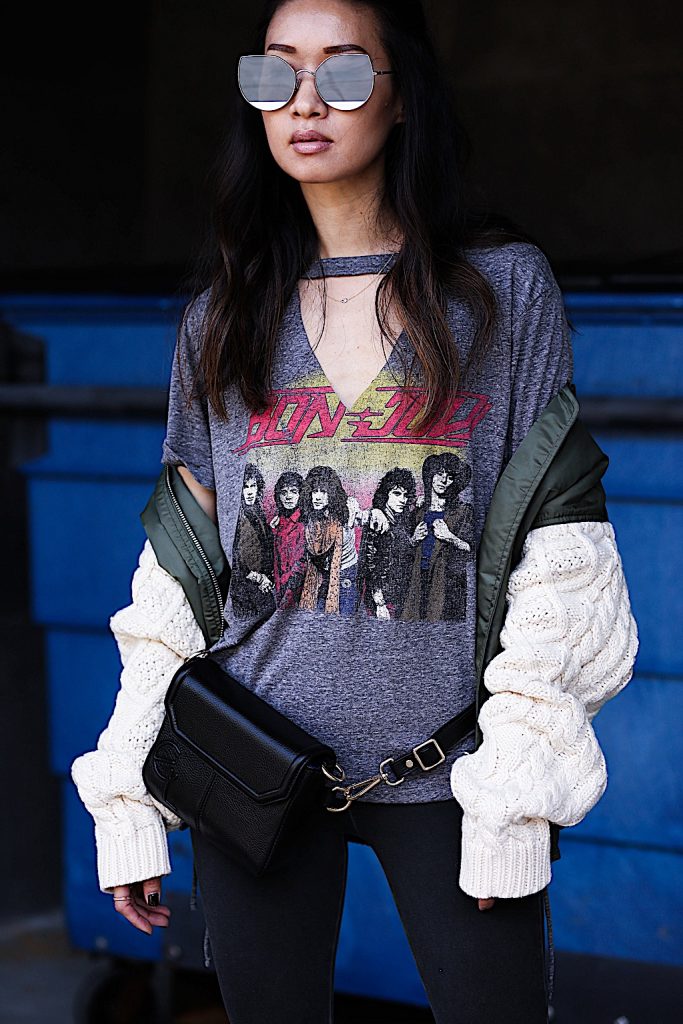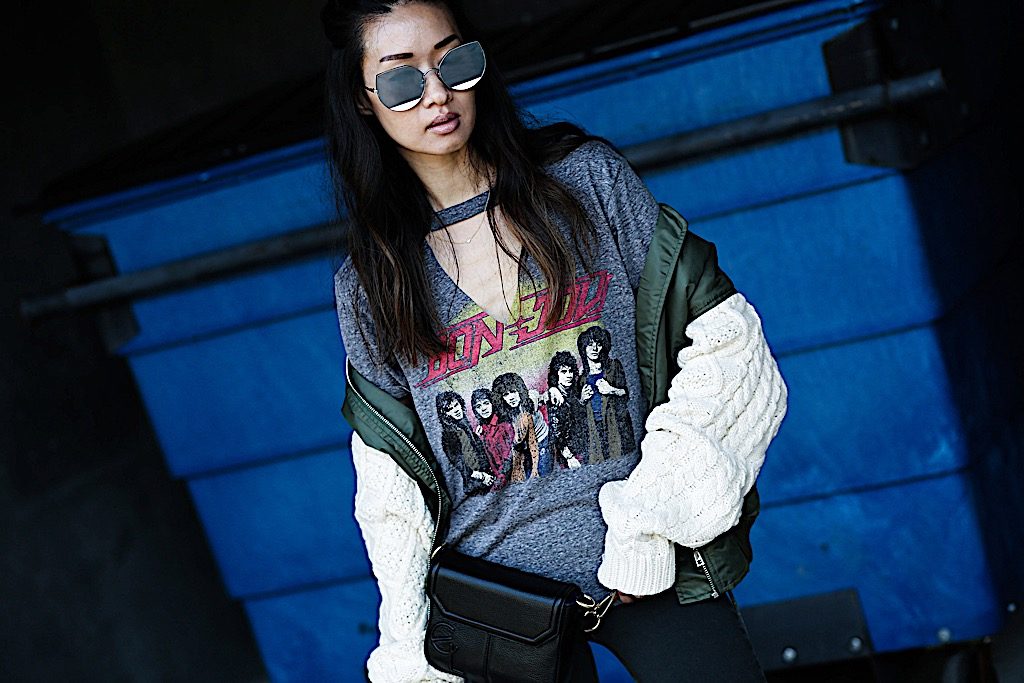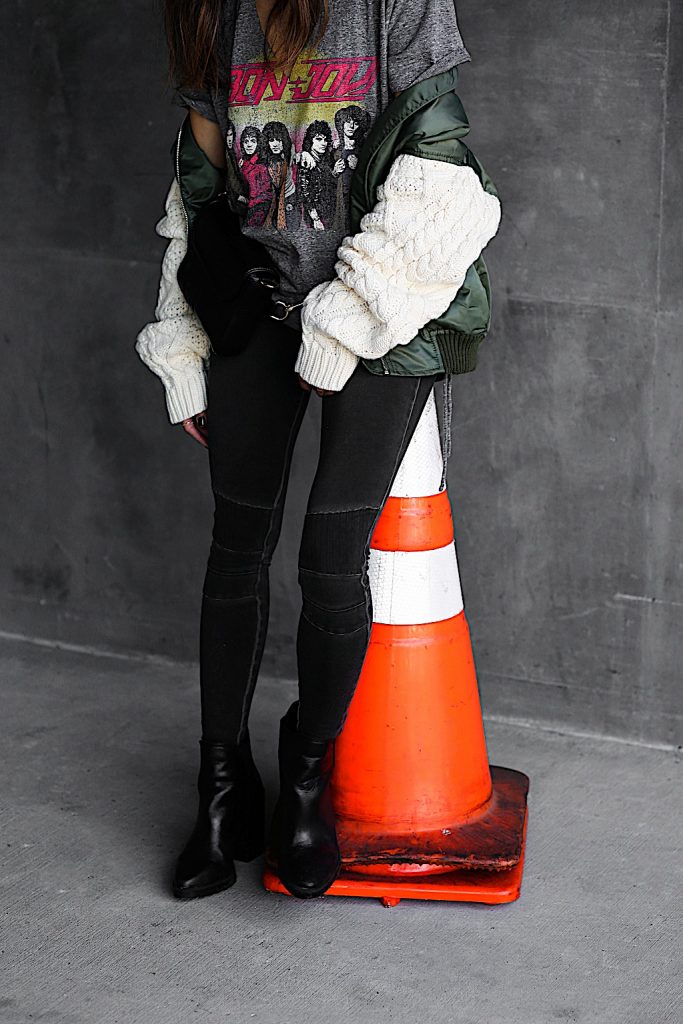 I would love to hear some of your favorite 80's trends in the comments below.
Shirt | Forever 21 similar style here
Leggings | David Lerner (runs small) similar style here
Jacket | JOA (sold out) similar styles here and here
Bag | Elizabeth Laine similar style here
Sunglasses | Gentle Monster x Song of Style similar style here
Boots | Sam Edelman (old) similar style here and here