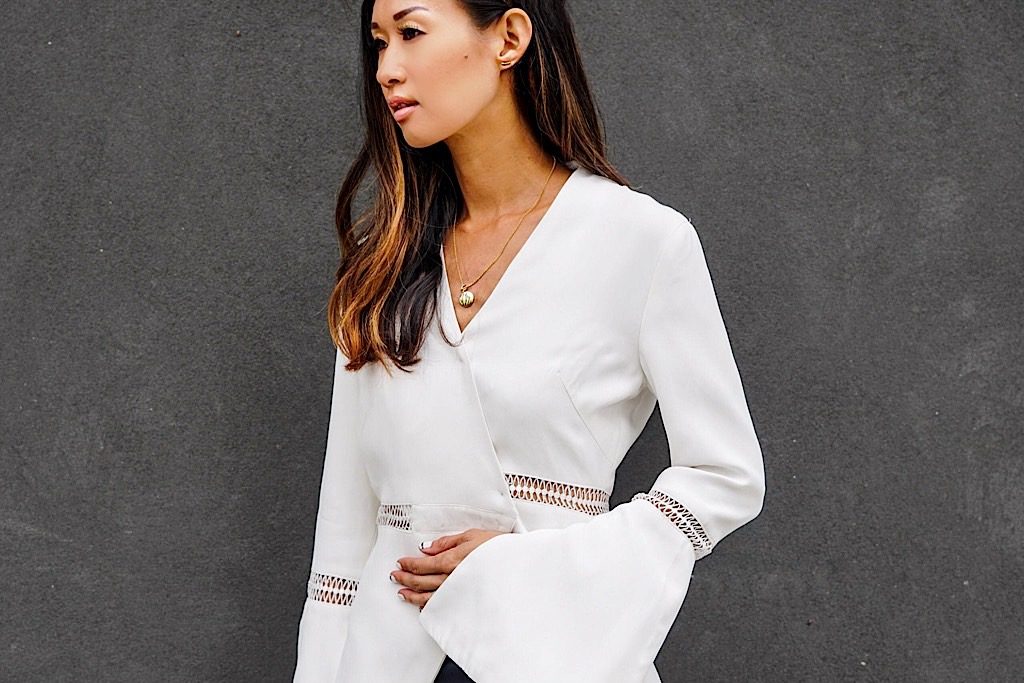 By now you know how much I love Mejuri pieces. Not only are their pieces timeless, they also feature new collections designed in collaboration with influencers that I follow and admire. The latest collection titled Tuxedo, was designed with Wendy Nguyen of Wendy's Lookbook, and captures the essence of the men's tuxedo tailored to a tee. What I adore about this collection is the balance between feminine and masculine aspects. The soft curves of the pieces are minimal and timeless and can be worn basically with anything.
I typically don't wear earrings, but when I do, I choose simple diamond studs or very minimal pieces. The Tuxedo Studs from this collection are perfect for my everyday style. The studs are representative of men's cufflinks, with the row of black diamonds signifying buttons on a tuxedo sleeve. I like the fact that I can take these from day to night and without overpowering my outfit.
My other favorite piece from this collection is the Tuxedo Necklace which is made from 18k gold vermeil. The soft, pleat-like detail of the disc is feminine yet architectural. This necklace has a unique clasp which closes in the front with a simple, yet sleek bar. The size of the disc makes a subtle but powerful statement and the length of the necklace lays perfectly below the collarbone.
I can't say enough about my love affair with Mejuri and their timeless, elegant pieces. I look forward to their new collections every month and am always blown away by their customer service and design. With every piece I wear from Mejuri, I feel polished and chic, but also confident and elegant. If you haven't checked out their pieces by now, you need to check them out!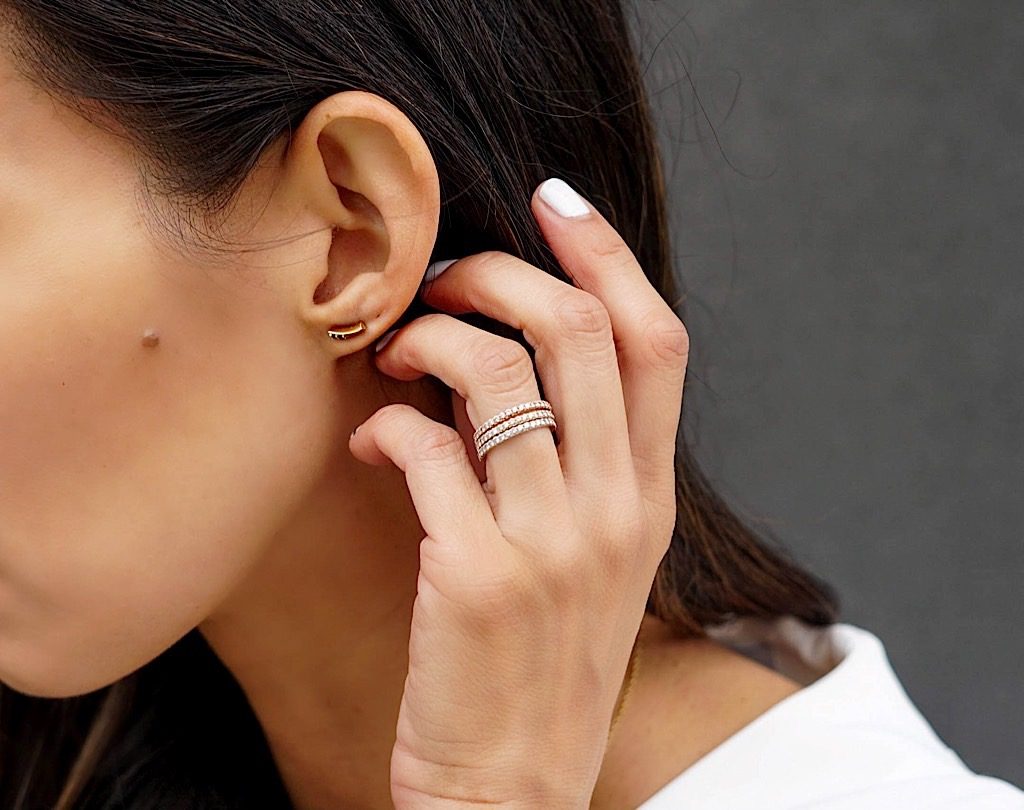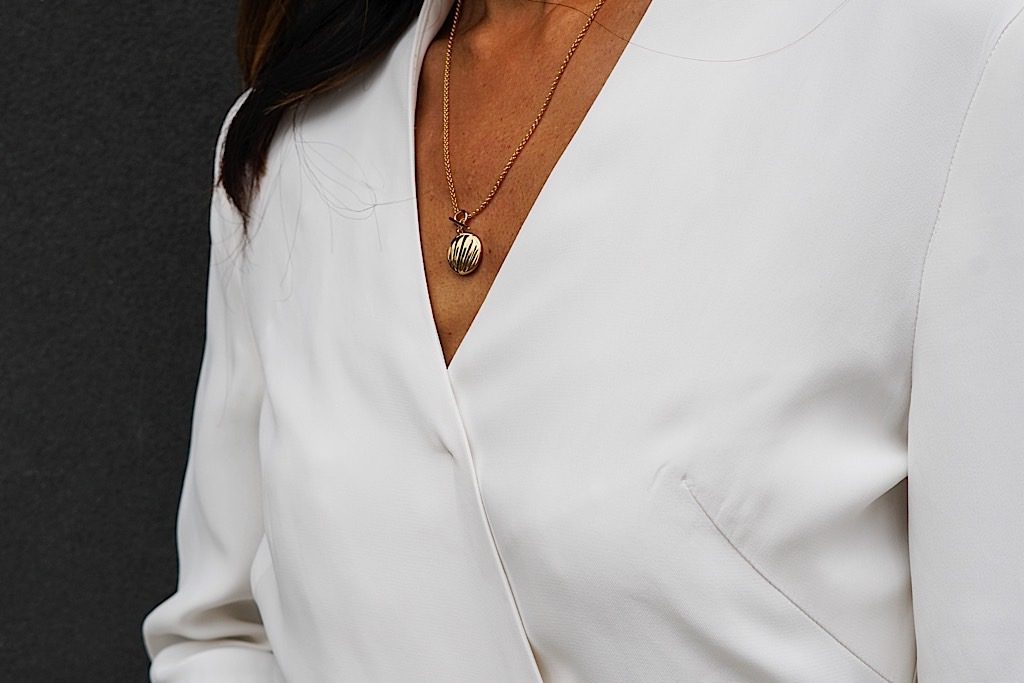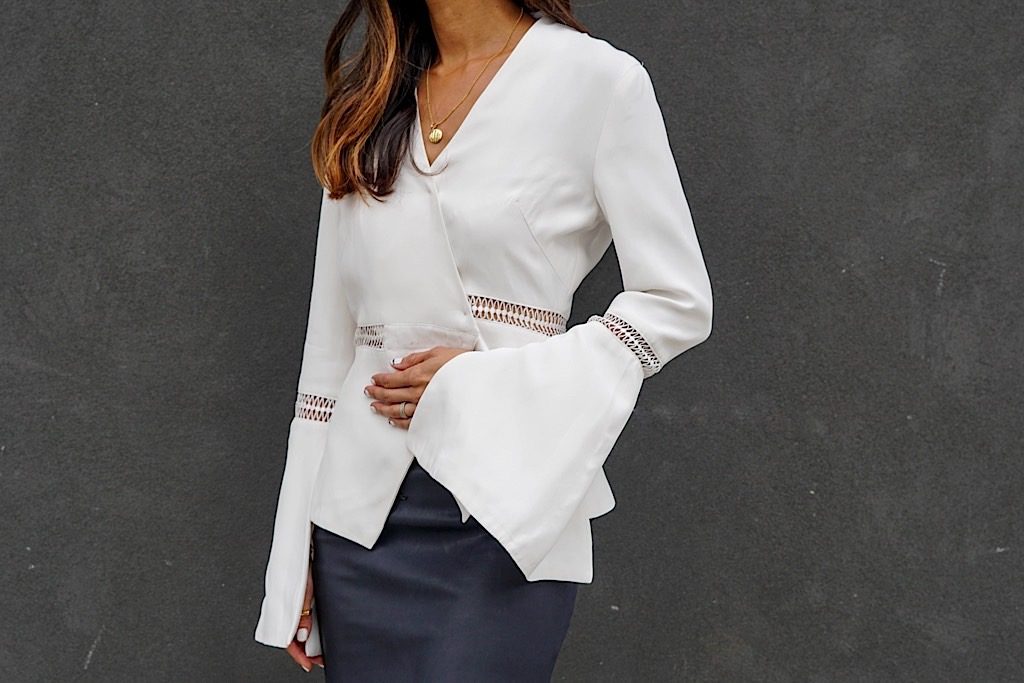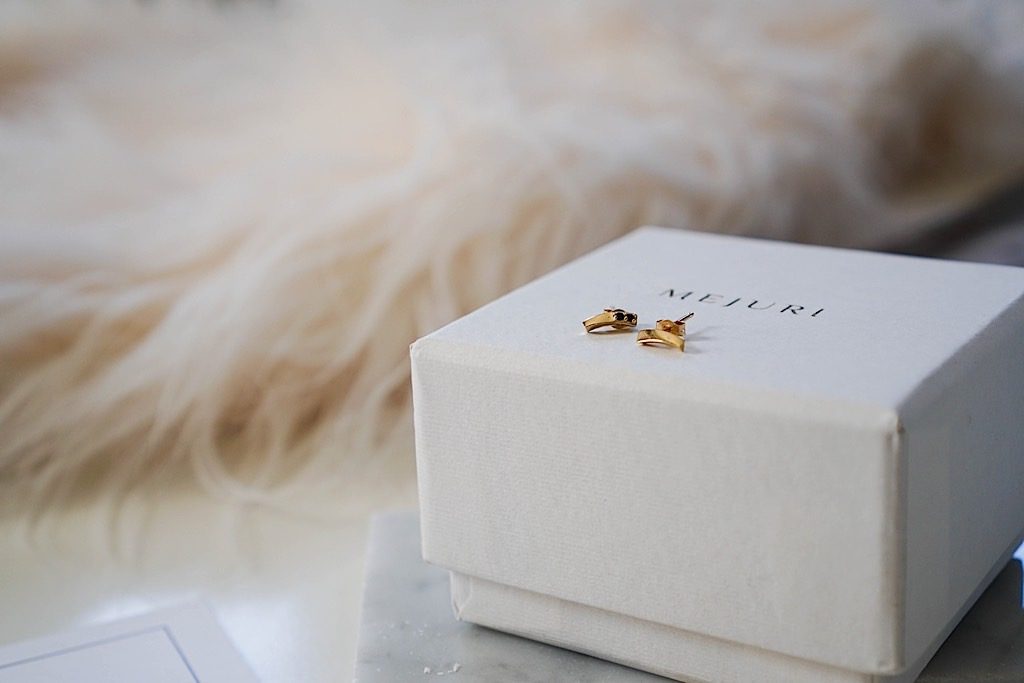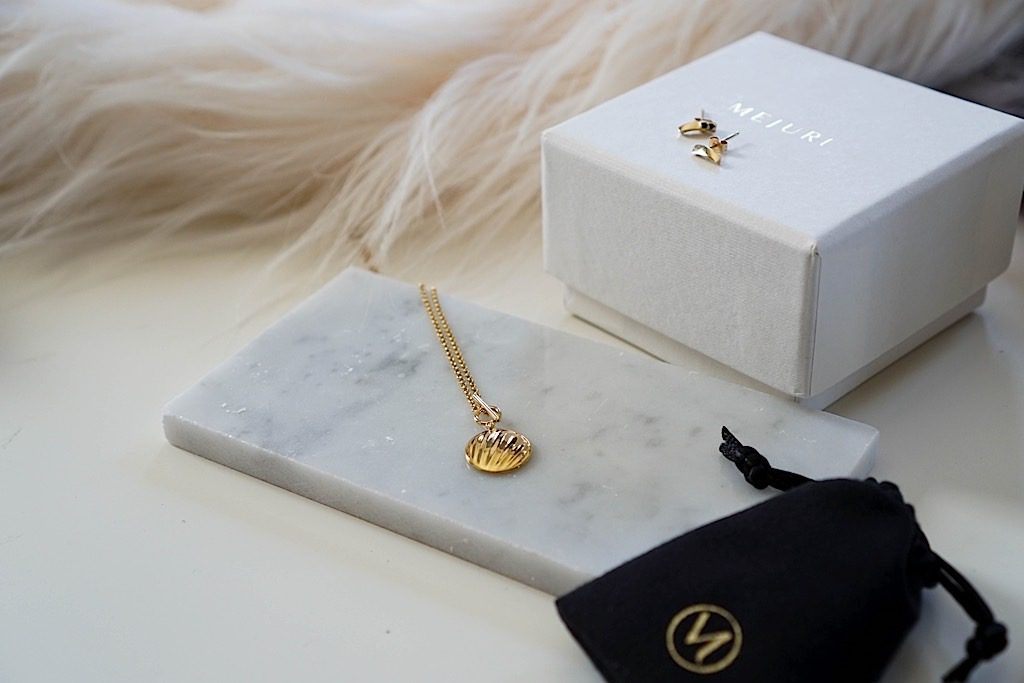 Earrings | Mejuri
Necklace | Mejuri
Here are the other beautiful pieces from the Tuxedo collection:

Thank you Mejuri for partnering with me on this post.