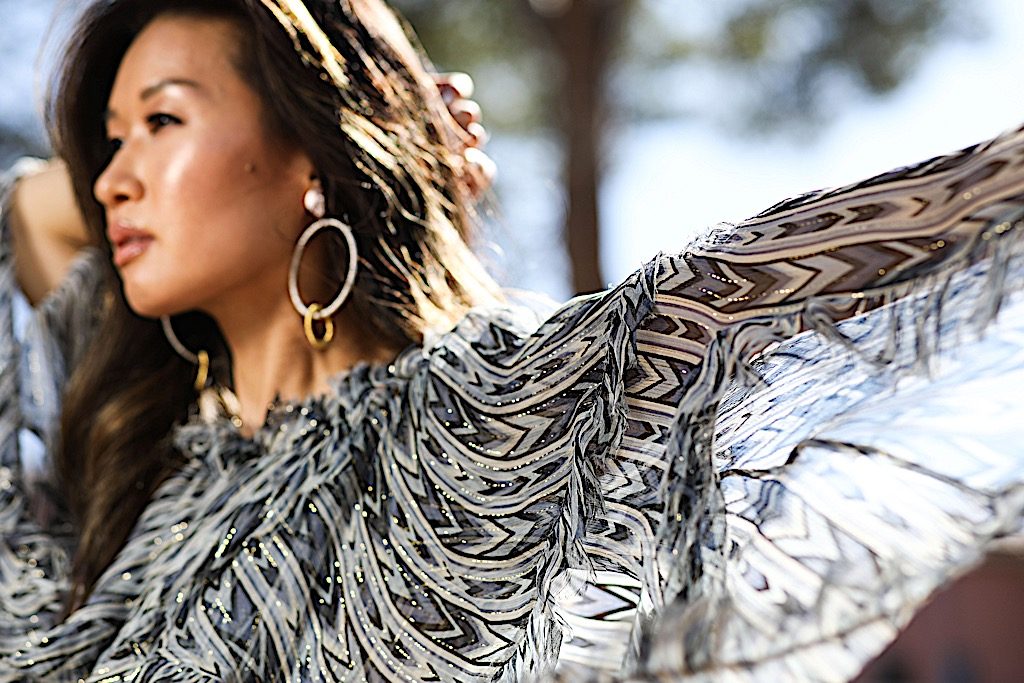 Spring is the perfect time for dresses. Between the sunny days, vacations, and the numerous invitations to brunches, weddings, bridal showers and baby showers, I always find myself in need of dresses for these occasions.
One of my go to places to find dresses is at Neiman Marcus at Fashion Island. Not only do they have an amazing selection from designer brands to trendier brands at Cusp, they also have such knowledgable stylists on hand to help find the perfect look for every event.
Since my brother in law is getting married in April, I definitely need a dress to celebrate his nuptials. We literally have been waiting for him to get married after being with the same girl for over 10 years so to say it is a big deal for the entire family is quite an understatement. That being said, I need a show stopping dress (yet not too formal) for all the family photos and celebrations that will be going on.
This dress by Caroline Constas is the perfect option for an informal wedding (aka not black tie). The sheer layers of ruffles with the metallic print against cool shades of blue and grey makes this spring dress edgy but also light and feminine for a wedding. I also love the hint of sparkle in the details of the dress which makes it more fabulous for an evening wedding. In keeping with the monochrome look (which I've been obsessed with lately), this Chloe bag complements the dress well without taking center stage. I also love these fun Christian Louboutin heels that has the perfect amount of blues and greens to complement the dress. What's perfect about this dress too is that while it can be worn for a wedding, I can easily wear it to brunch or in the summer with some sandals or sneakers to dress down the look.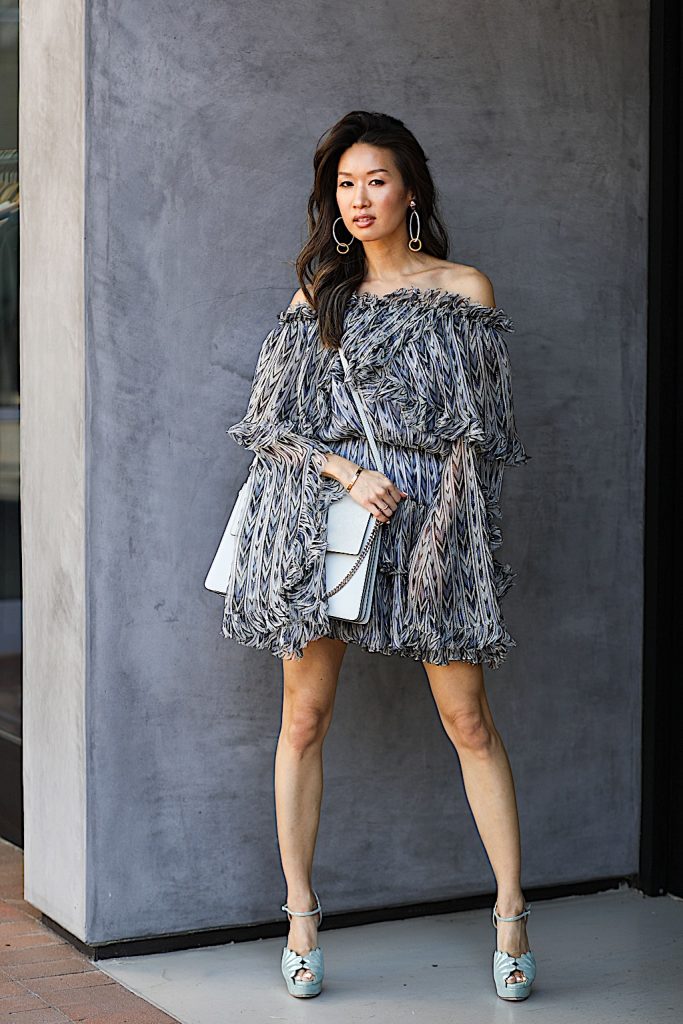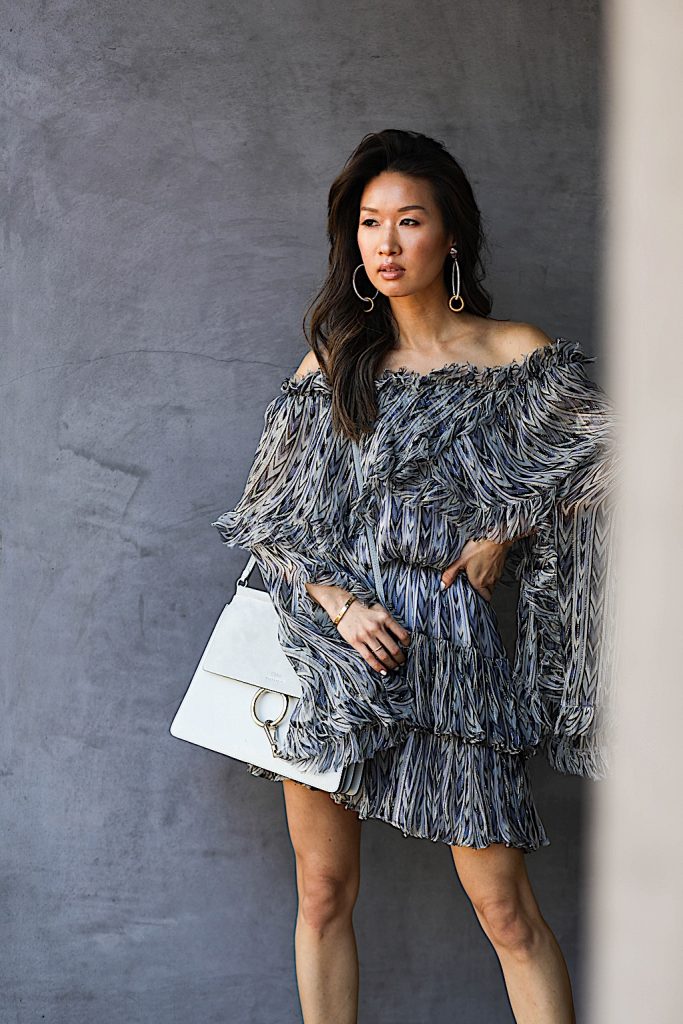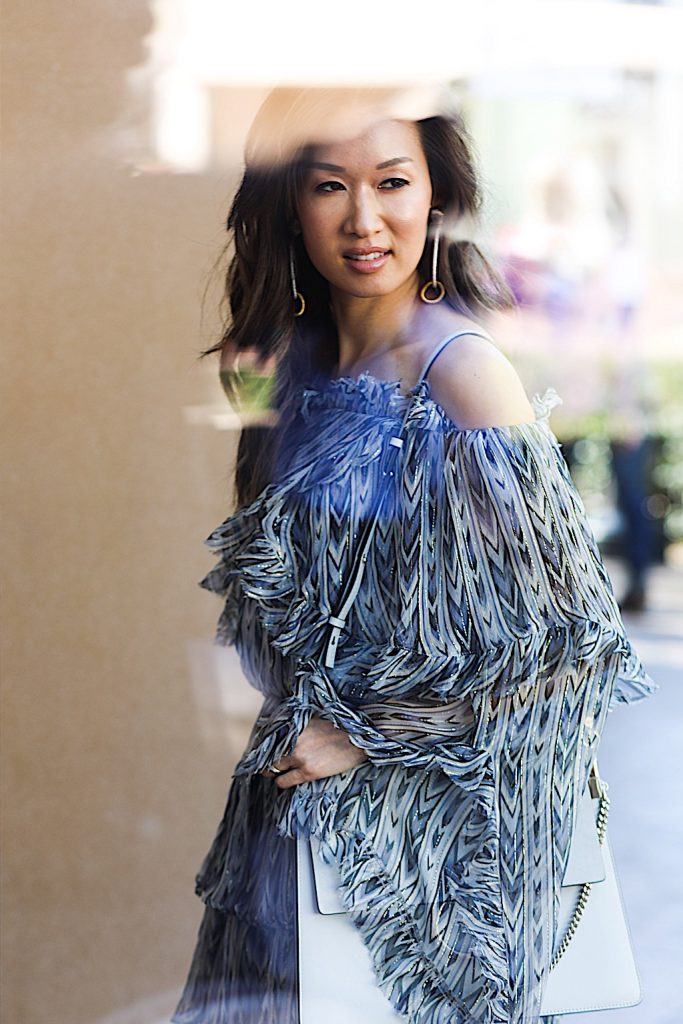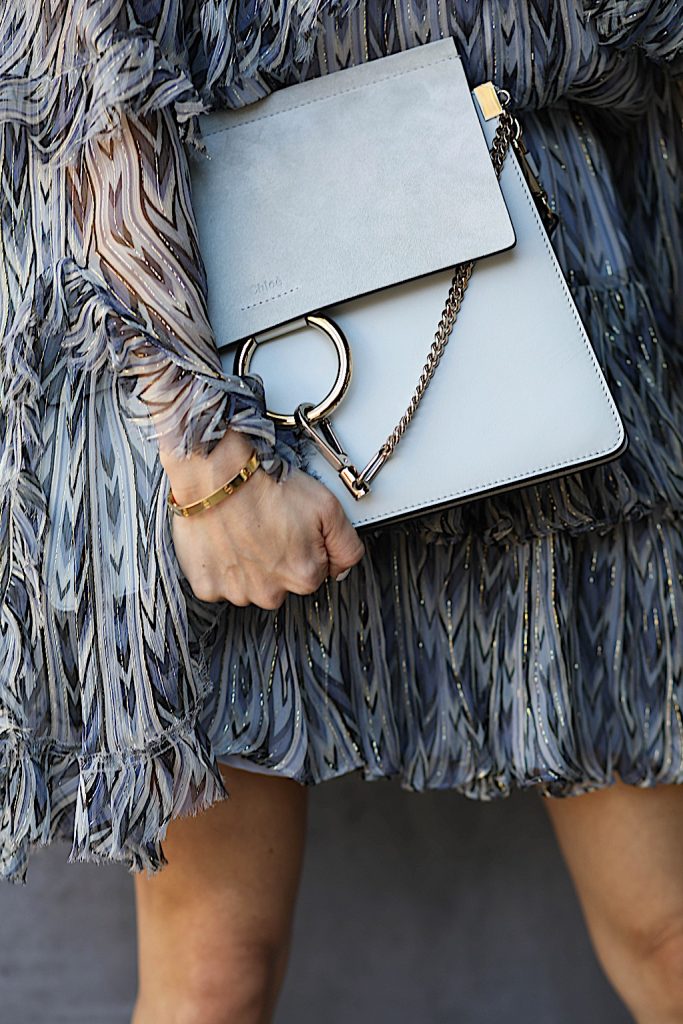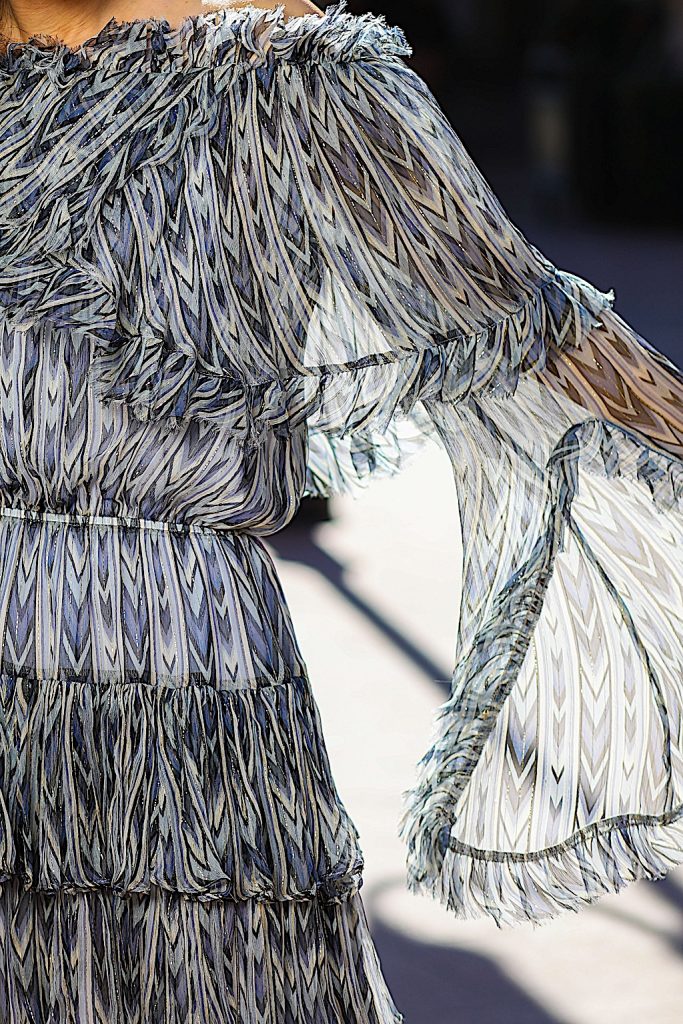 Dress | Heels | Bag | Earrings
In addition to the upcoming wedding, I also have a baby shower to attend for a good friend who recently got married and literally got pregnant on her honeymoon. It will be a reunion of sorts so I definitely want to look my best in a spring, floral dress.
I fell in love with this Veronica Beard print as soon as I saw it. While I am not usually a pink person, the mix with whites and black on this dress along with the unexpected ruching had me giddy to try this on. It fits so well and the ruching is adjustable so you can tighten it as much as you want or let if flow longer. I also appreciate the open front so that you can show off some leg. This is perfect for a more petite frame as well so create the illusion of longer legs. To highlight the pink in the dress, I chose these fun Valentino heels and these statement earrings from Oscar de la Renta. I just love the pink and red combo in the earrings and they add that extra statement to the more conservative style of the dress.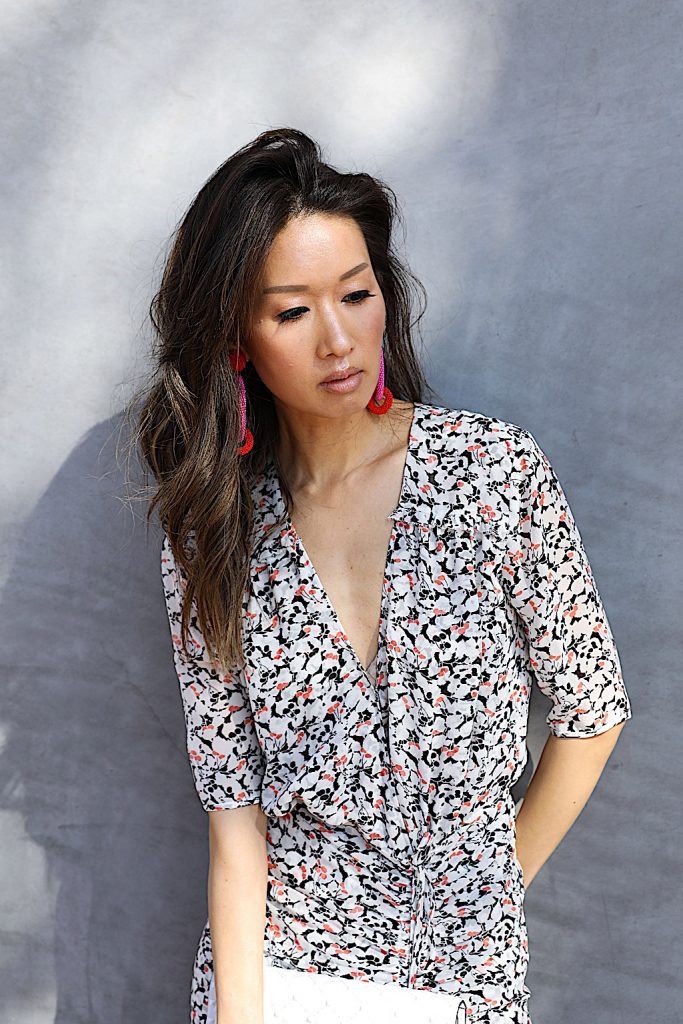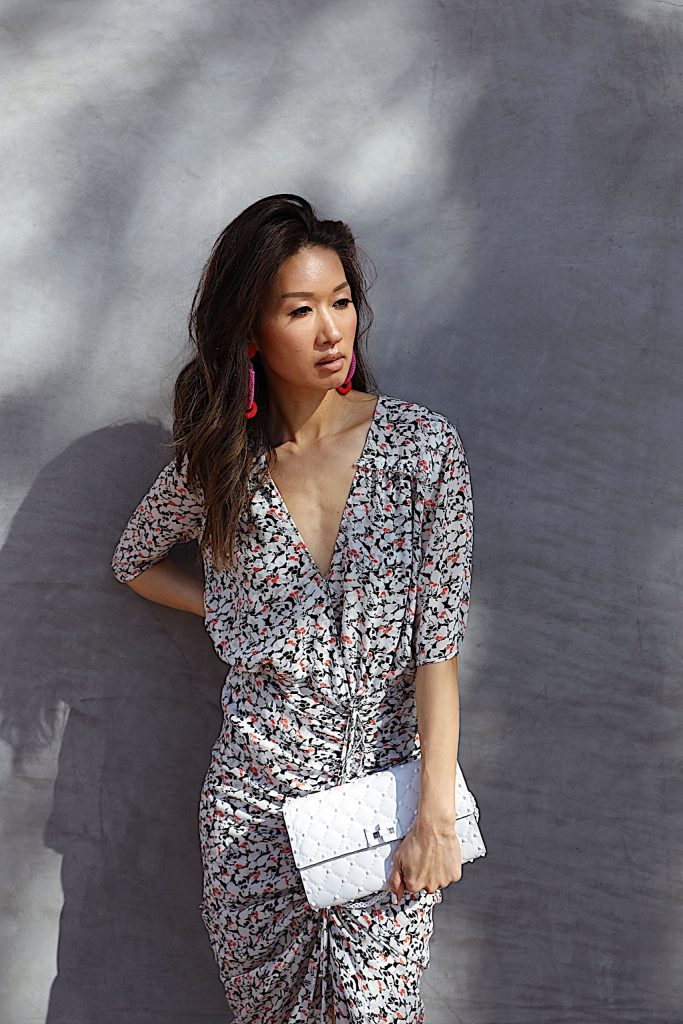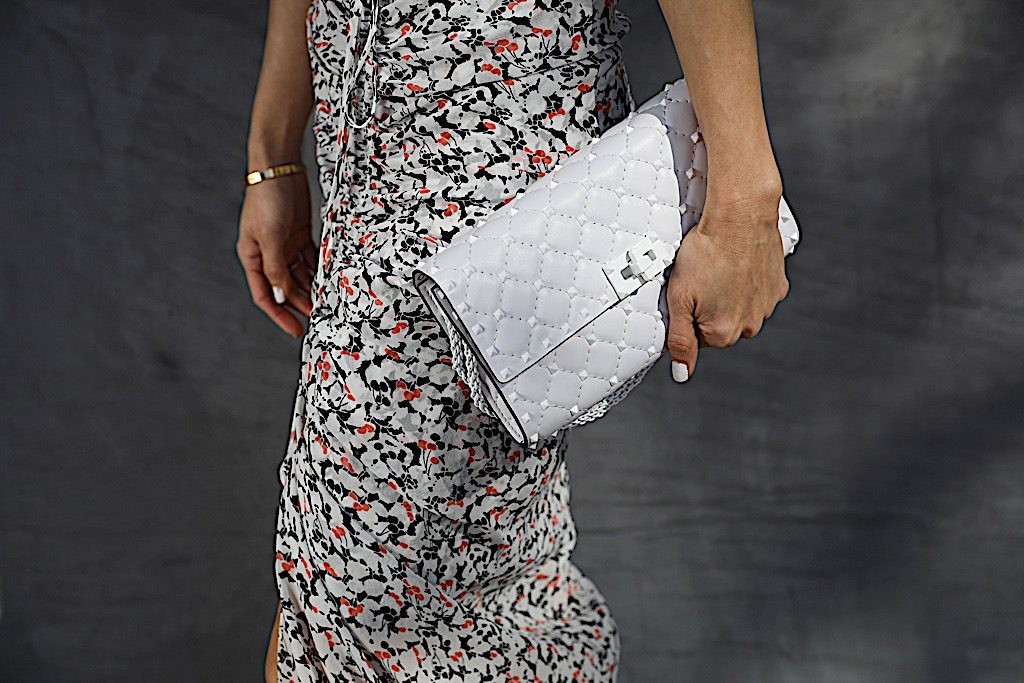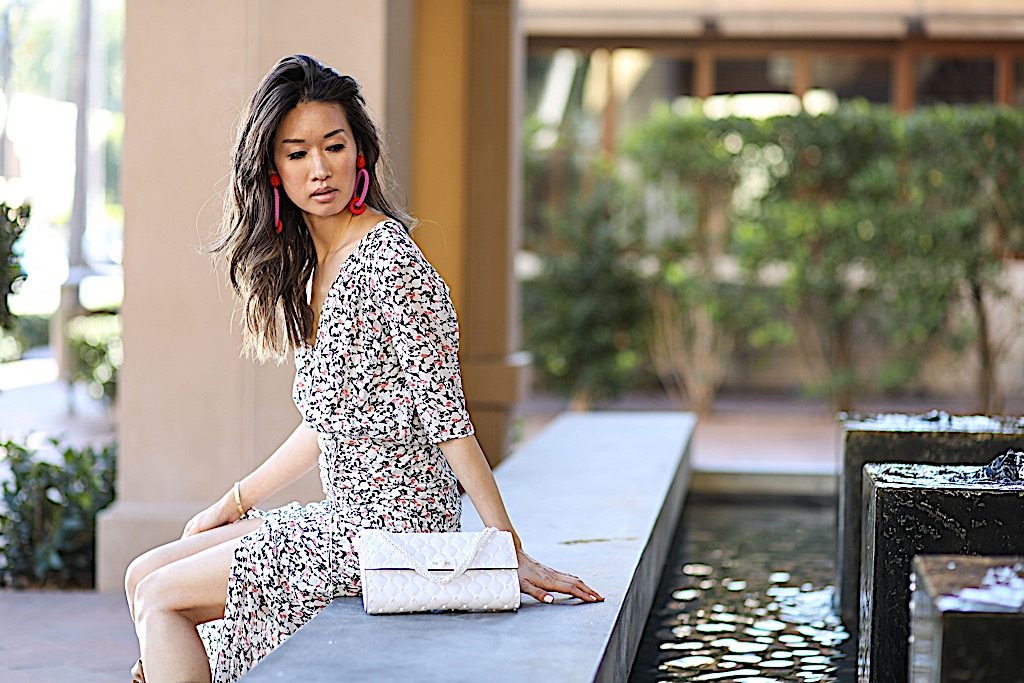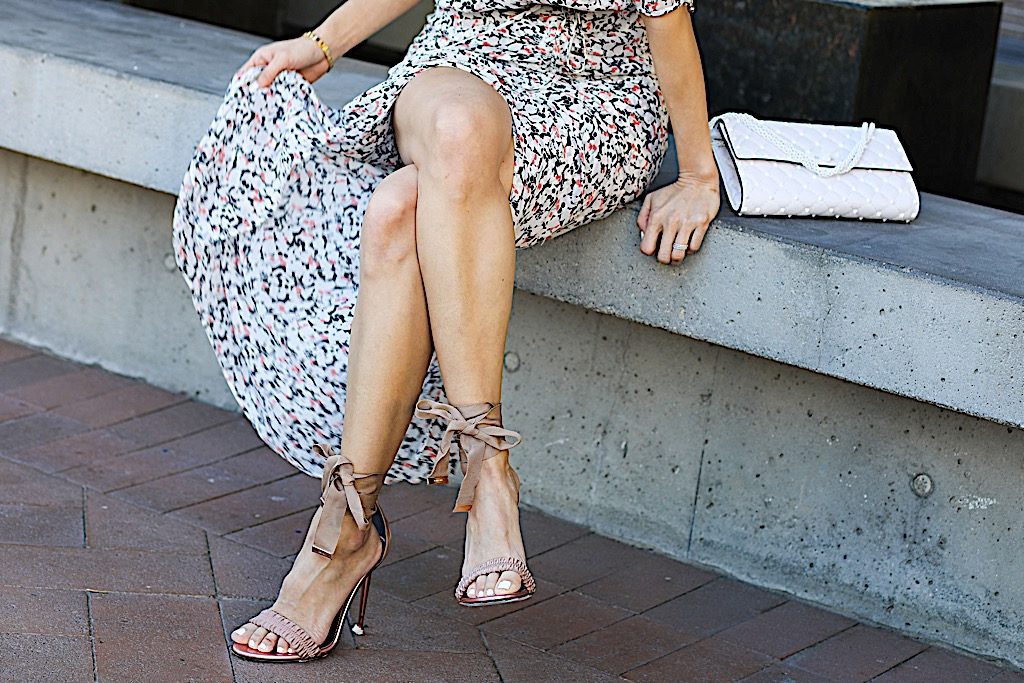 Dress (similar style) | Pink Heels and Rose Gold Heels | Bag | Earrings
Whether you are looking for dresses for Spring break or summer vacation plans, or for specific events going on, you have to check out Neiman Marcus for their myriad of options. Here are some of my favorite looks for every occasion from the store.
/ Evening Affair /

Dress | Heels | Clutch | Earrings
/ Cocktail Hour /

Dress | Bag | Heels | Earrings
/ Daytime Event /

Dress | Wedges | Tote | Earrings | Sunglasses