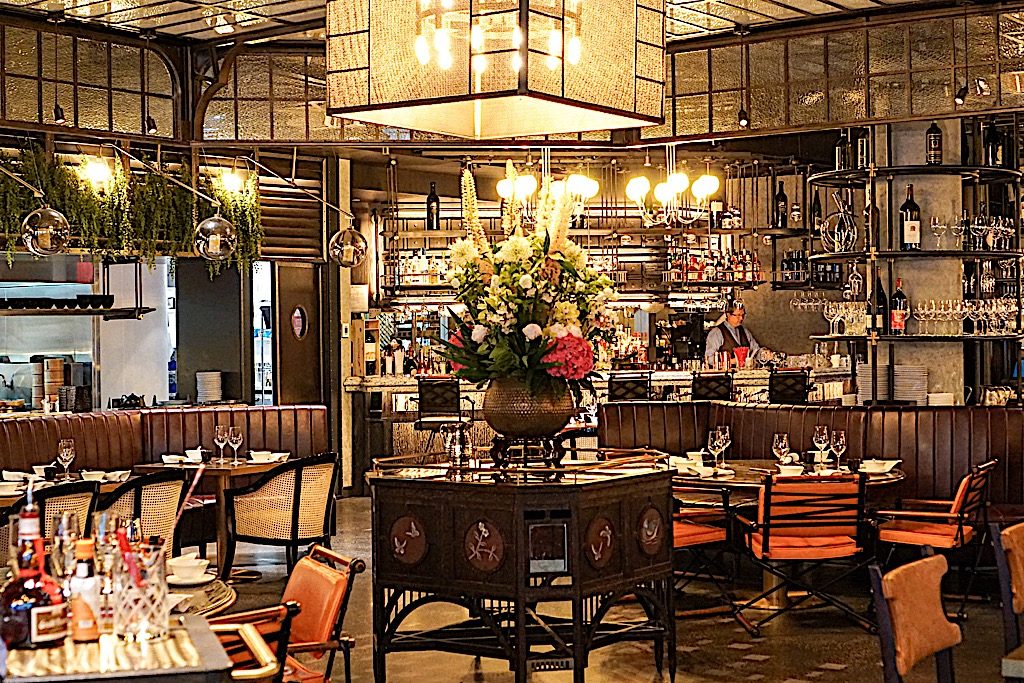 Upon entering the golden doors of Mott 32, I immediately felt like I was transported to an antiquated Chinese era. Being named after NYC's first Chinese convenience store which opened in 1851 on 32 Mott Street, Mott 32 completely resembles the vibrant, bustling Chinatown in one of the most animated cities in the world.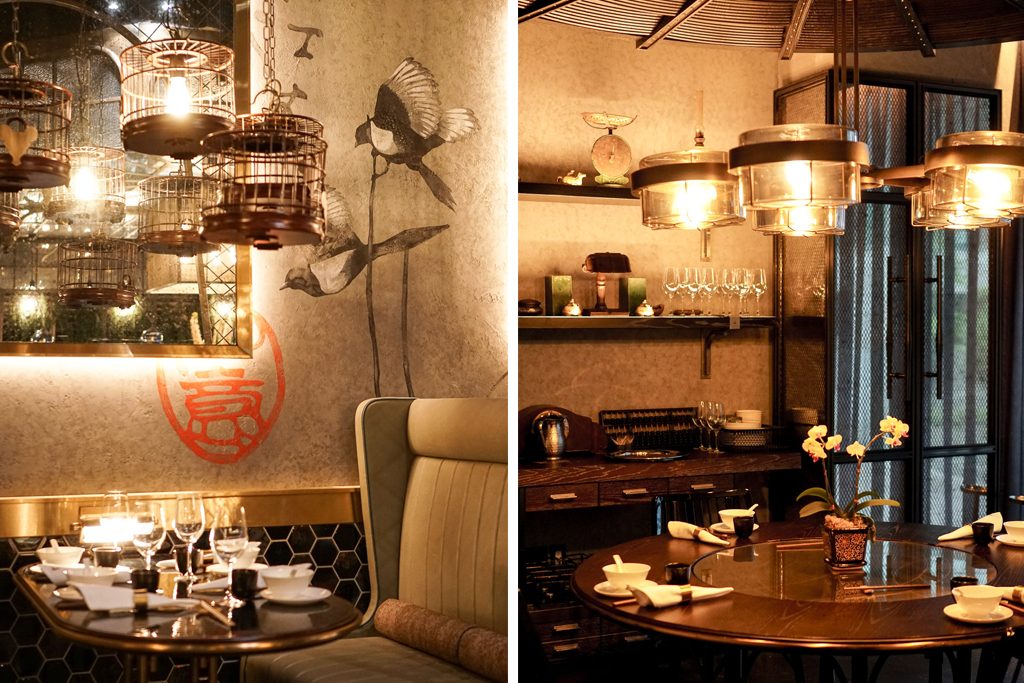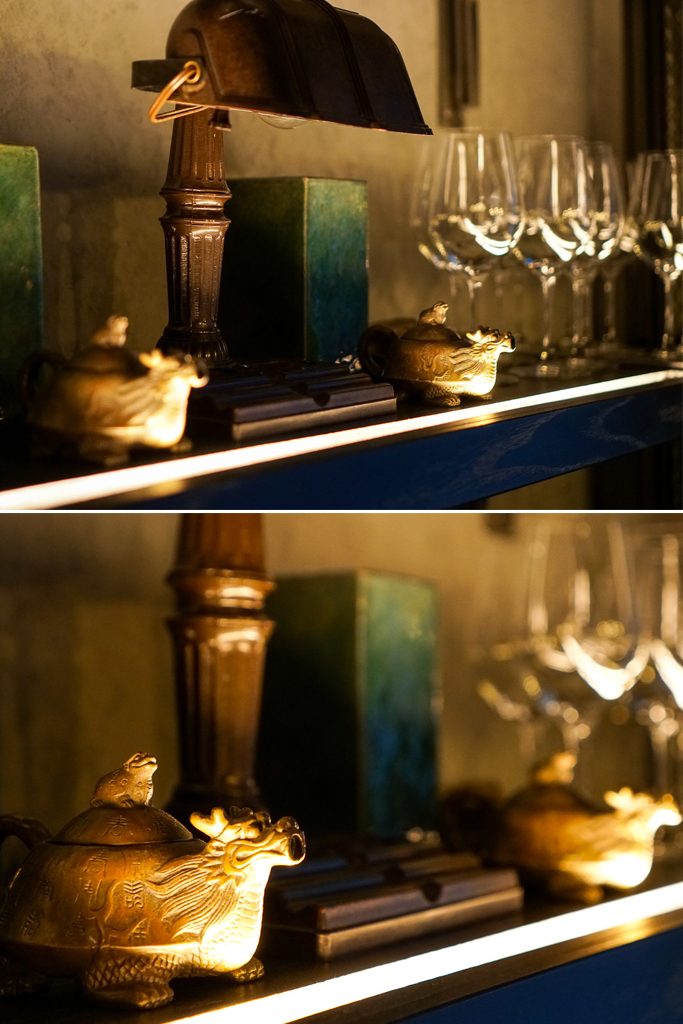 Surrounded by a hybrid of contemporary and old Hong Kong opulence, designer Joyce Wang helps take you away to an exotic escape with abacus details, bird cage fixtures, and even a private opium den inspired room. Natural elements of wood, marble, glass and leather complement the dark, edgy vibe of the restaurant. The main dining room is in the central octagon, where you are the center of attention with an open view into the kitchen and a small bar tucked in an inconspicuous corner.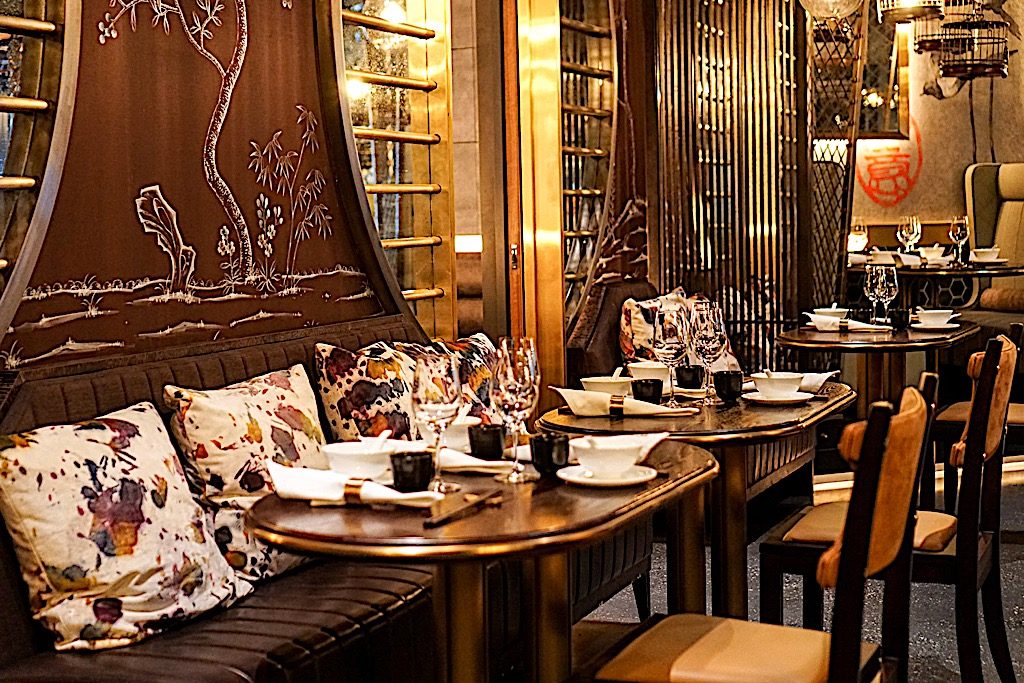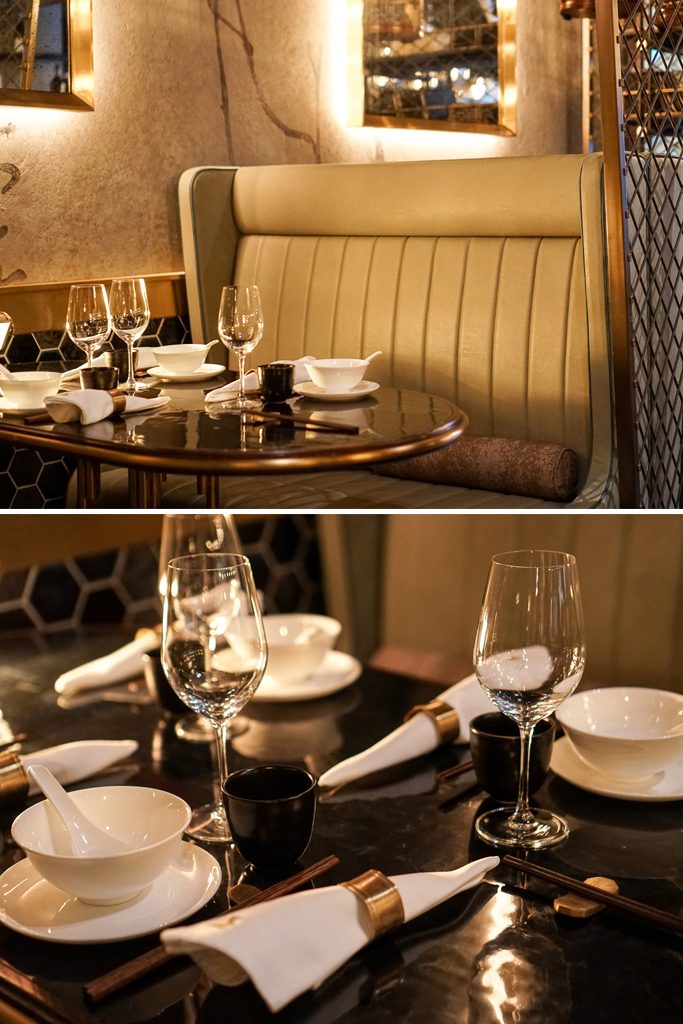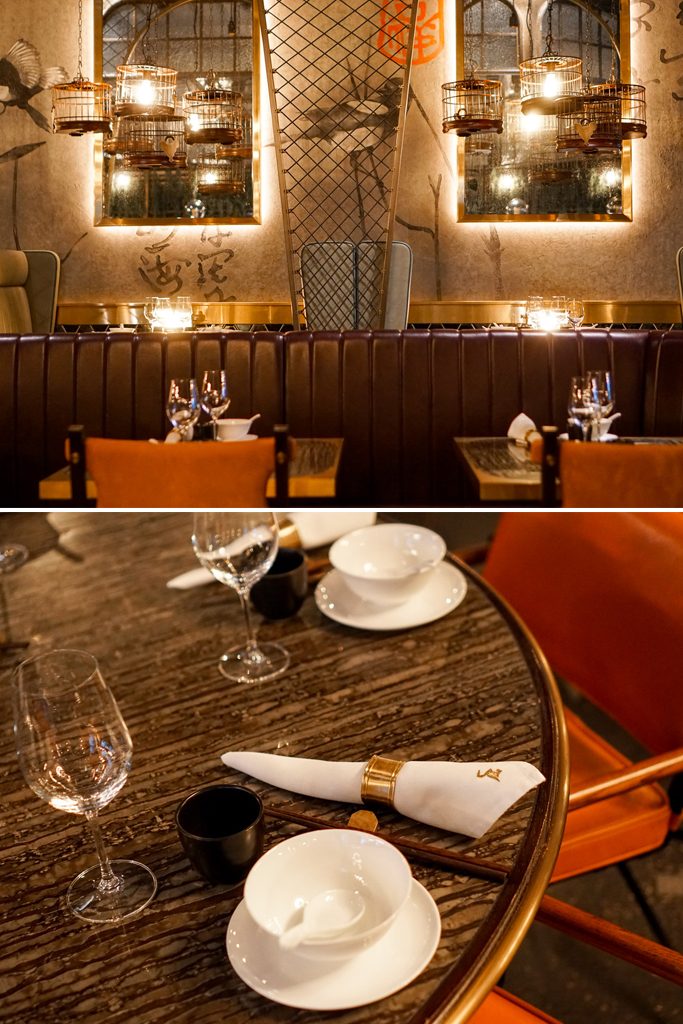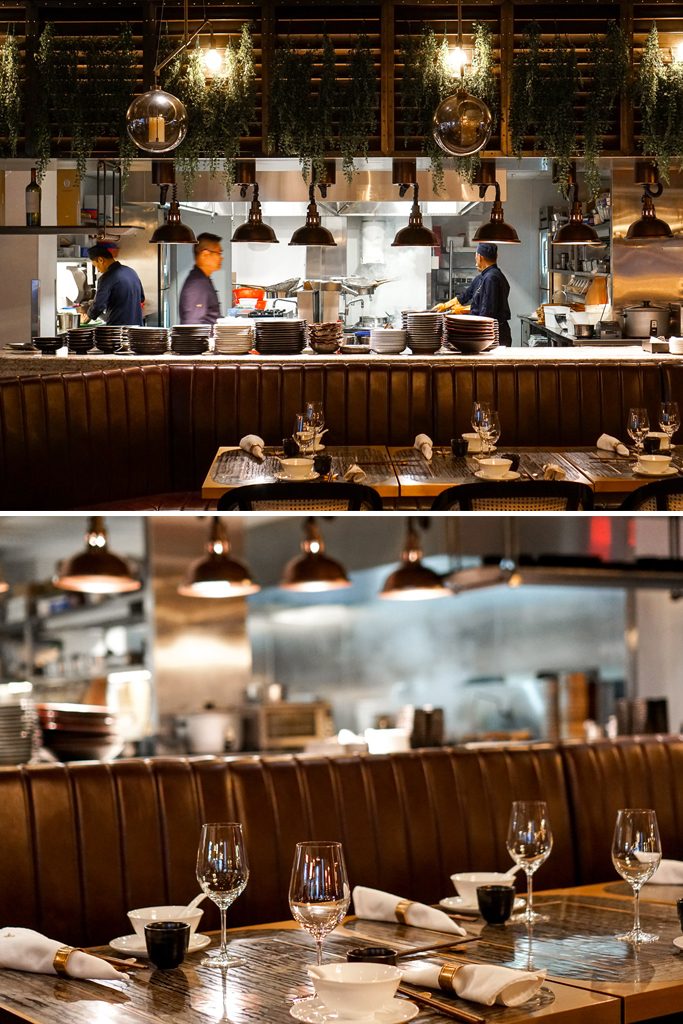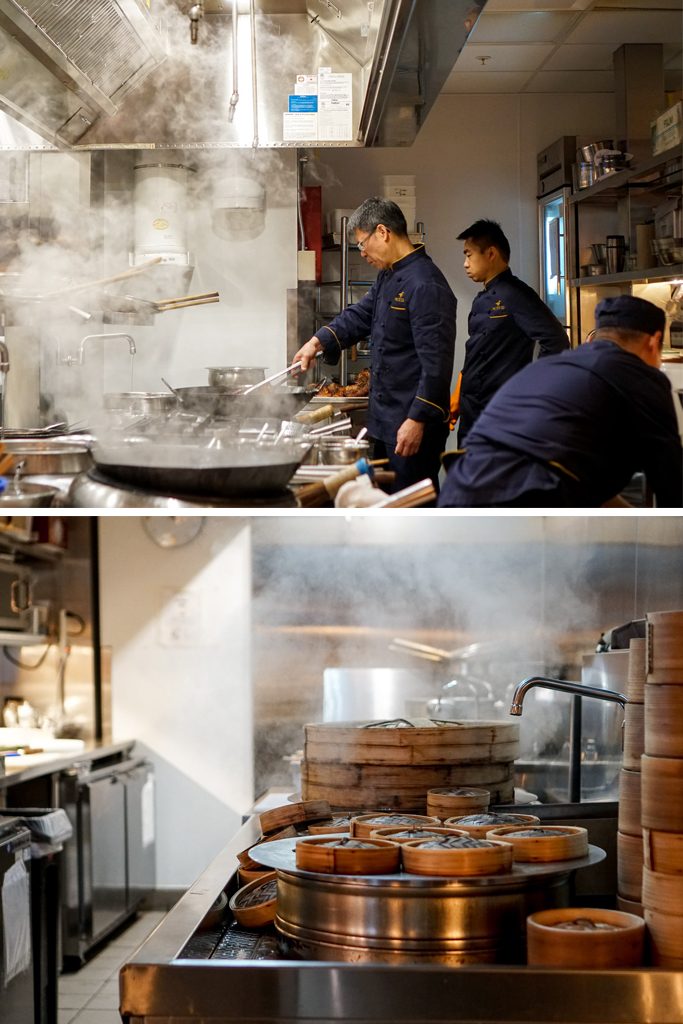 The cozy bar is intimate but serves up a craft cocktail list with obvious Asian influences – osmanthus honey, infusions with ginseng roots, goji berries, pomelo, air-dried tangerine peel, shiso leaves, star anise and cardamom. My personal favorite is the Hanami (Buffalo Trace whisky, Tanqueray gin, umeshu, yuzu, shiso, ginger beer, and chrysanthemum). Not only is it pretty, it is also sweet to my satisfaction. For those of you who scoff at sweet cocktails, there are plenty of other offerings including Mott St. Cooler, Old Harbour (Fashioned), Oolong Tea, and Hong Kong Iced Tea.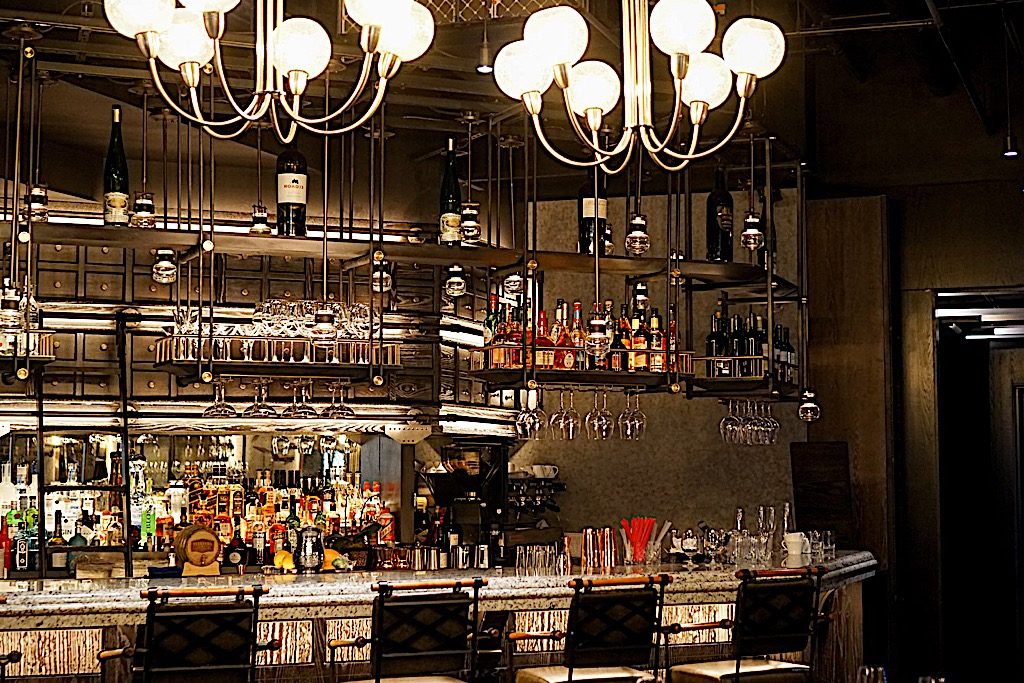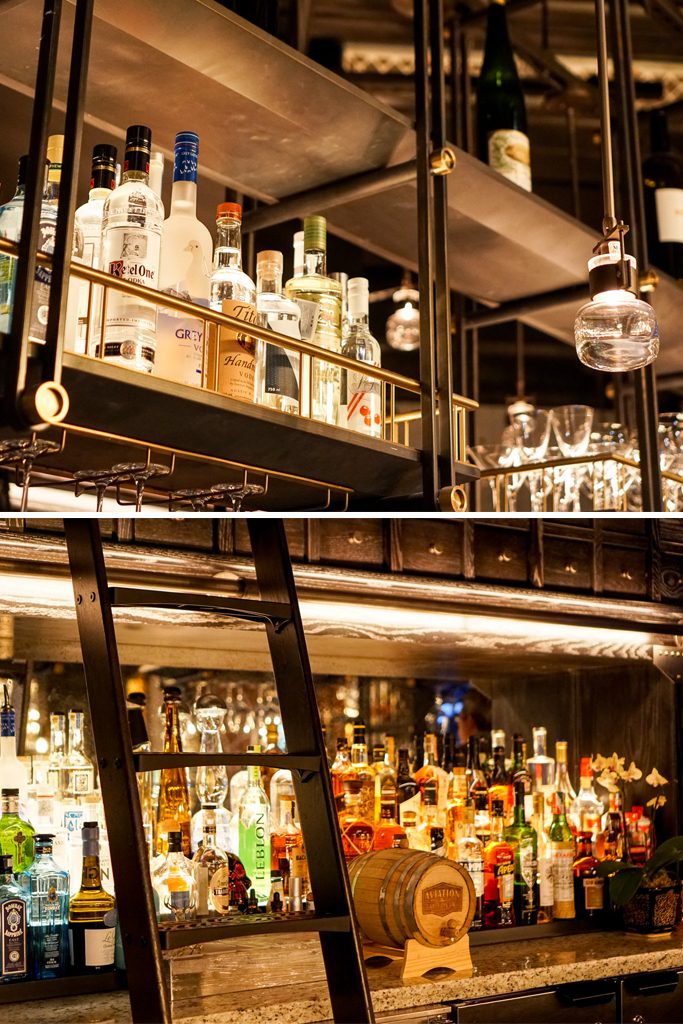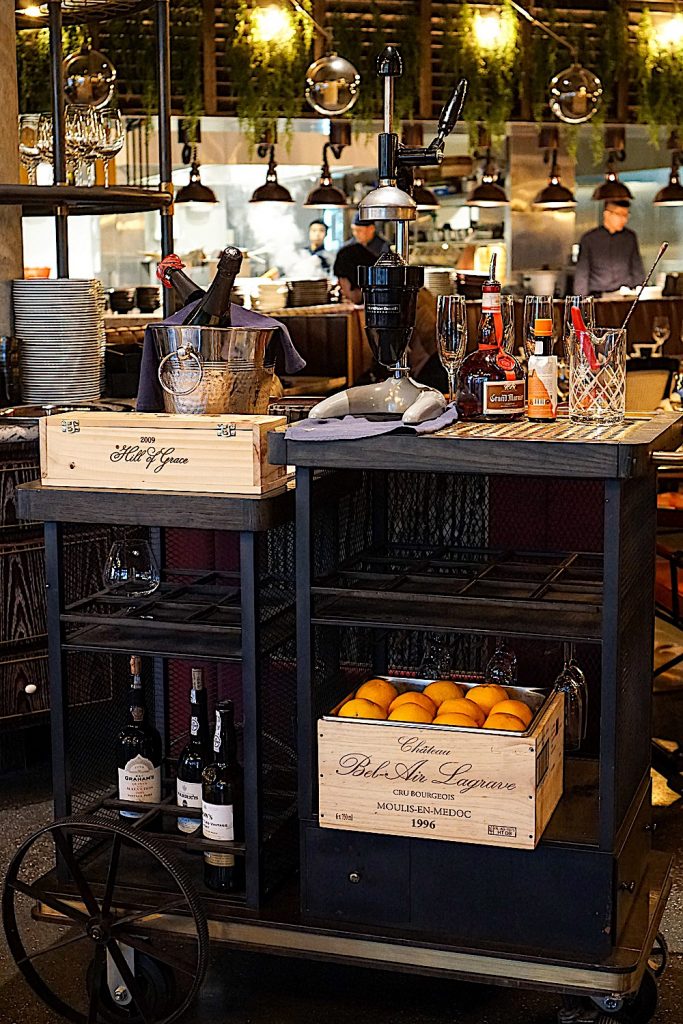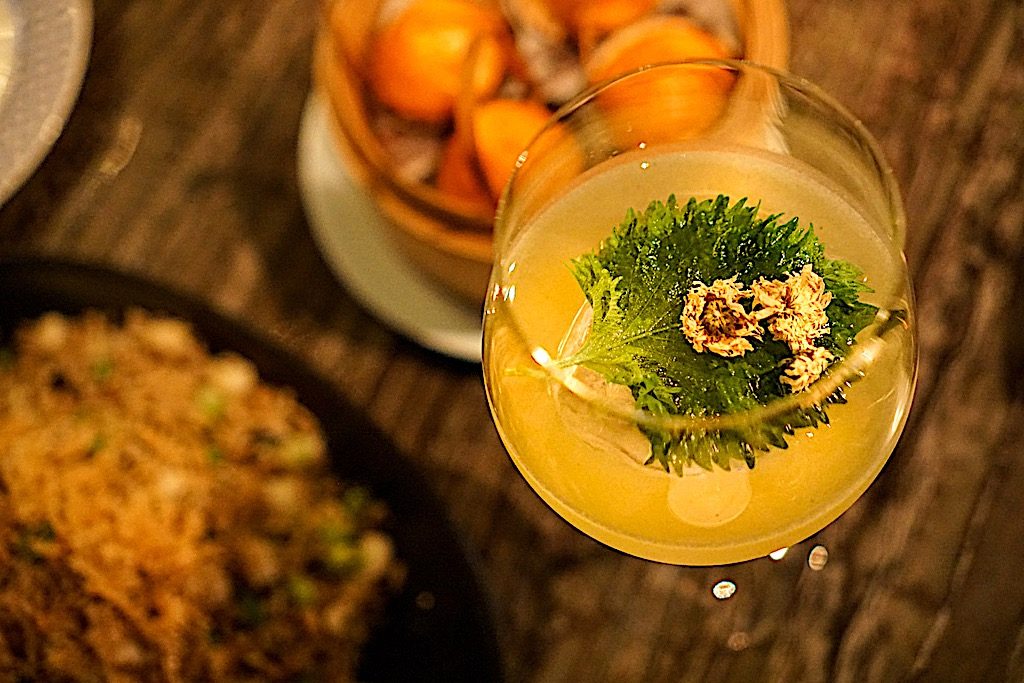 Mott 32 focuses on traditional Cantonese cuisine as well as Szechuan and Beijing-style dishes. While traditional, the chefs also embrace bringing together unique, local flavors to elevate the conventional recipes of Hong Kong into utter luxury.
There are many outstanding dishes, but my favorite is the Mixed Seafood Fried Rice. Fried rice is such a staple in all Chinese cuisine, but there is just something about this fried rice that is comforting and palatable that I find myself reaching for seconds then thirds. A close second is the infamous Xiao Long Bao (hot & sour soup) Dumplings. Served in quantities of four in tall-handled baskets, the bright orange, unusually spicy wrappers are filled with hot soup spiked with spicy chilli paste. The Siu Mai is equally impressive topped with black truffle. A small quail egg inside the siu mai bursts with runny yolk at first bite which takes this dim sum dish to a whole other level. Other notable dishes are the Black Angus Short Ribs, Sweet & Sour Pork, and the Wok Fried Flat Rice Noodle with Beef. Overall the dishes are in fact traditional, but given more attention, flavor, and luxury than the original recipe.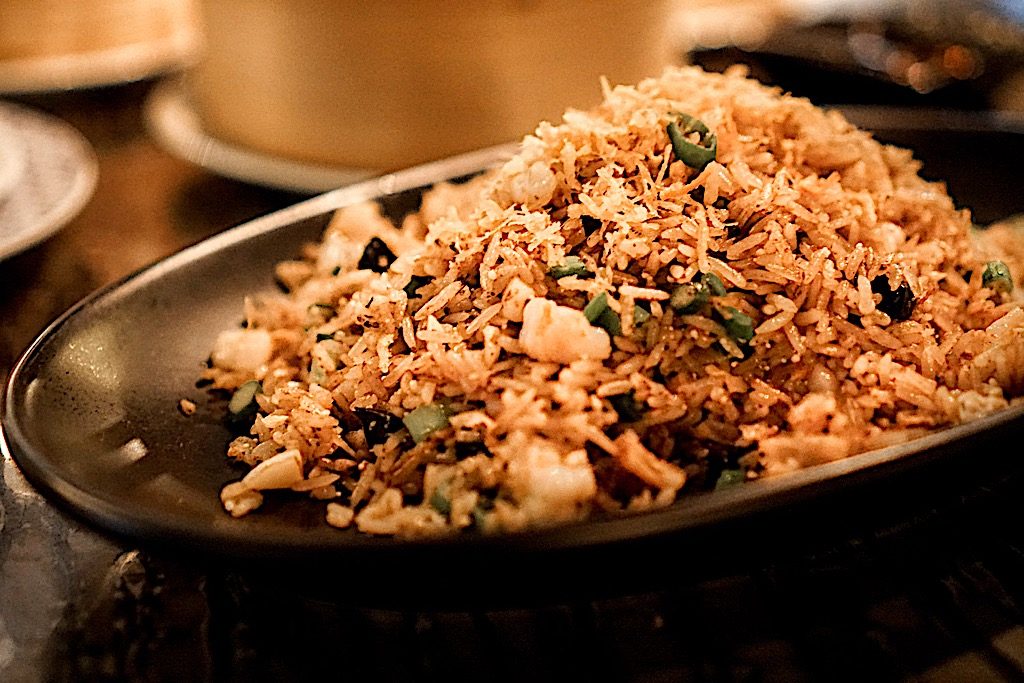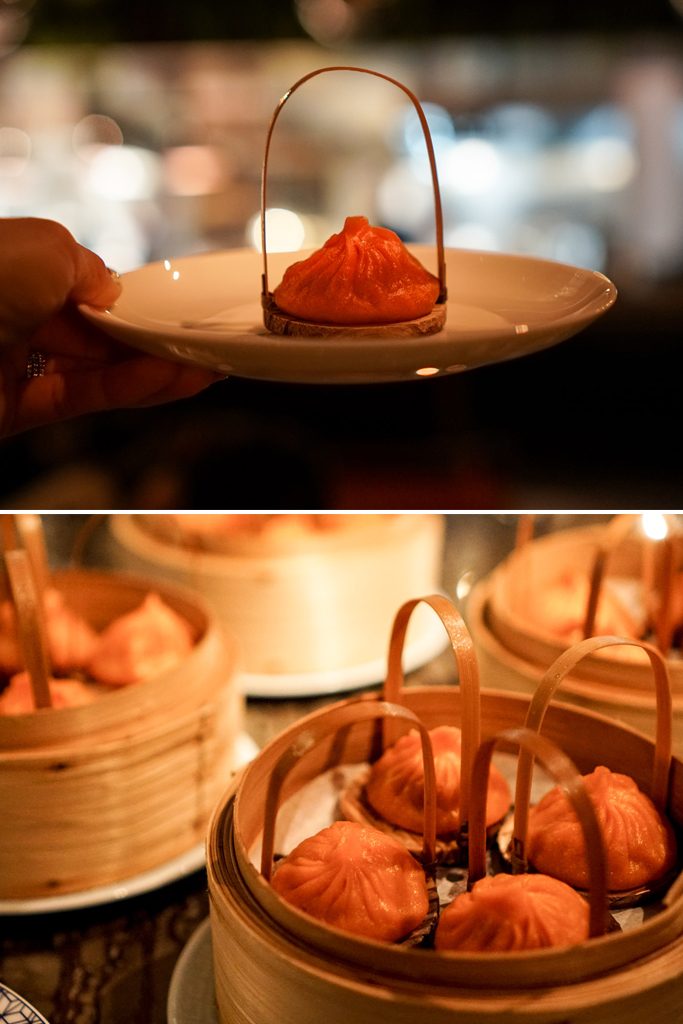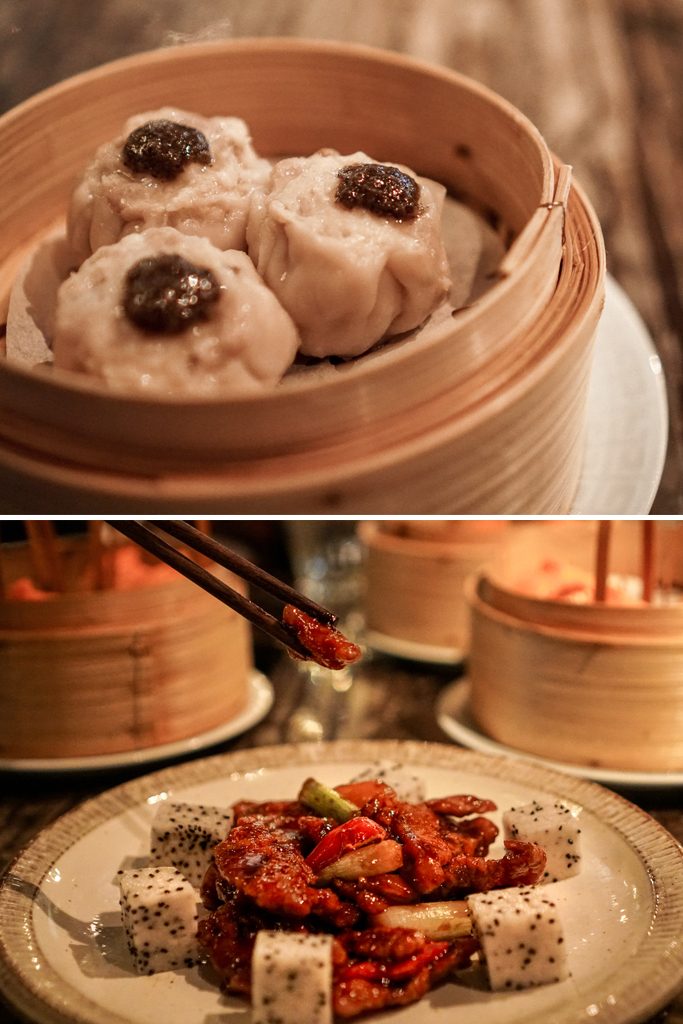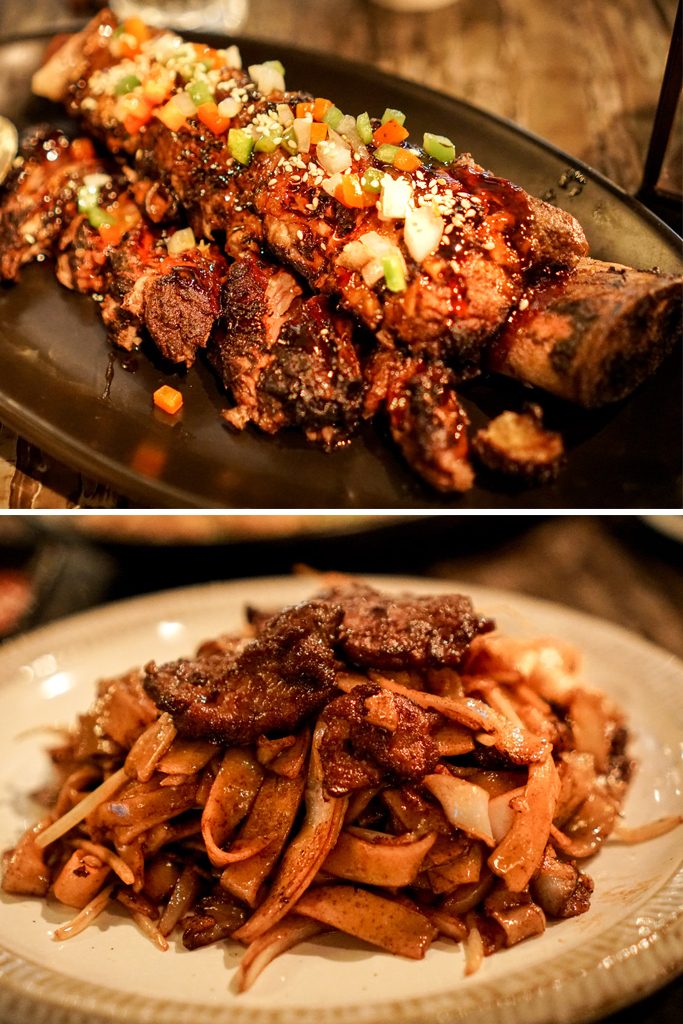 If you want to escape to olden day Hong Kong and experience authentic Cantonese cuisine in sheer opulence, look no further than Mott 32 to transport you there.
Mott 32
Trump International Hotel & Tower Vancouver (Upper Level)
1161 West Georgia Street
Vancouver, British Columbia V6E 0C6
604.979.8886
**********
/ The Trump Champagne Lounge /
Adjacent to Mott 32 through the golden doors, you will see The Trump Champagne Lounge ("TTCL"). The bright, airy, modern space of TTCL is the perfect setting to catch up with friends, have business meetings, enjoy a girls' day, or spend a romantic date while lounging on plush booths listening to live music serenading you in the background. On most hours TTCL serves ornate cocktails and rare and unique wines, and sophisticated champagne, but everyday between 12PM to 4PM, the lounge becomes the setting for a chic and modern Afternoon Tea time.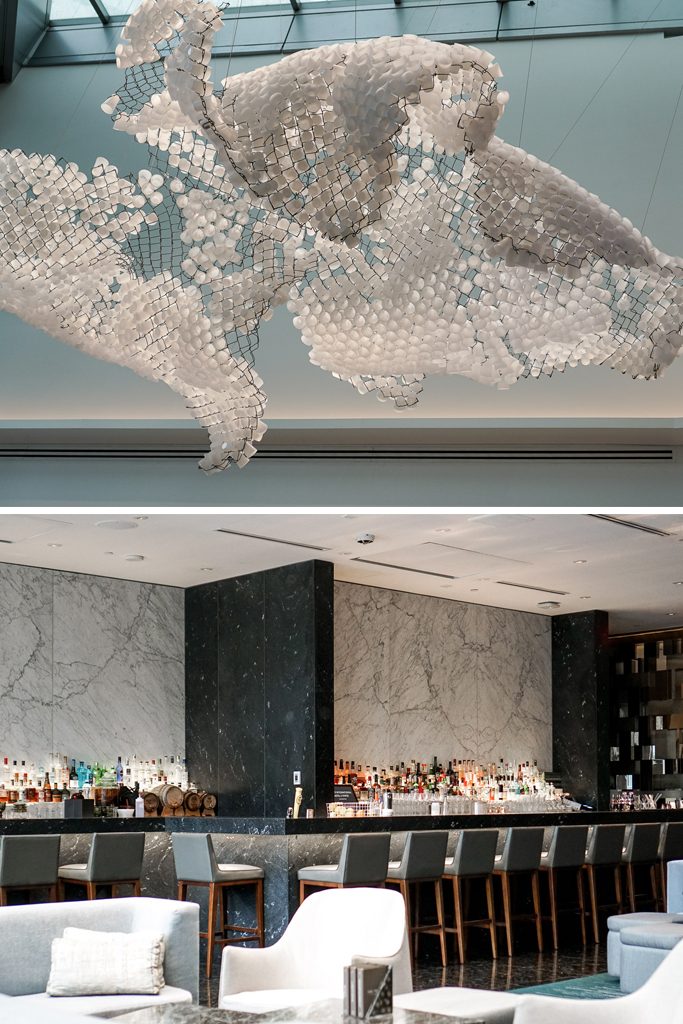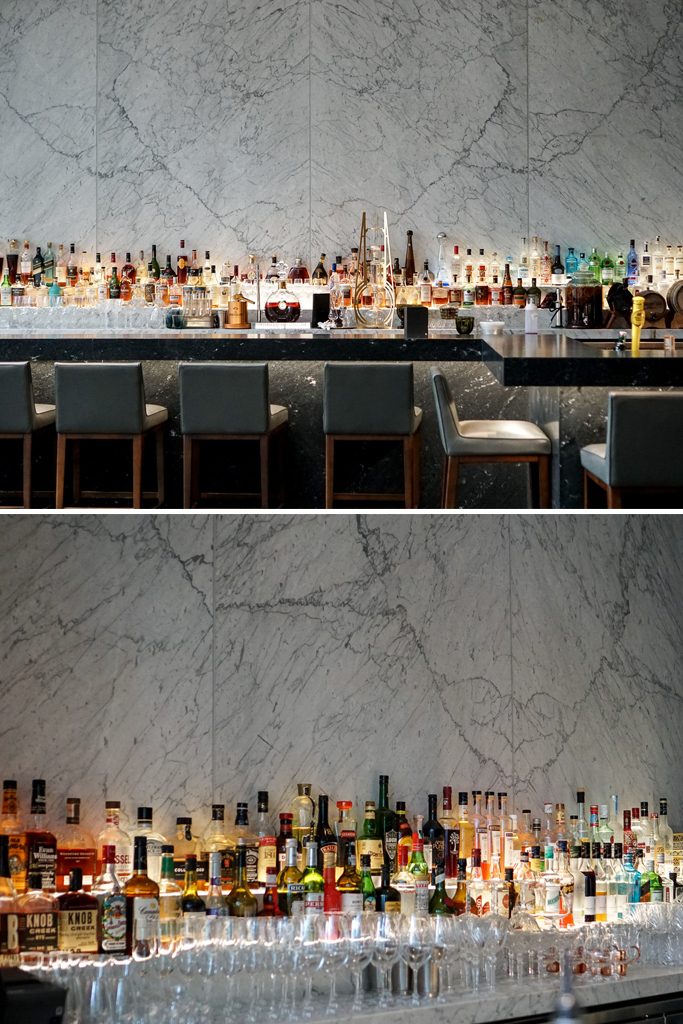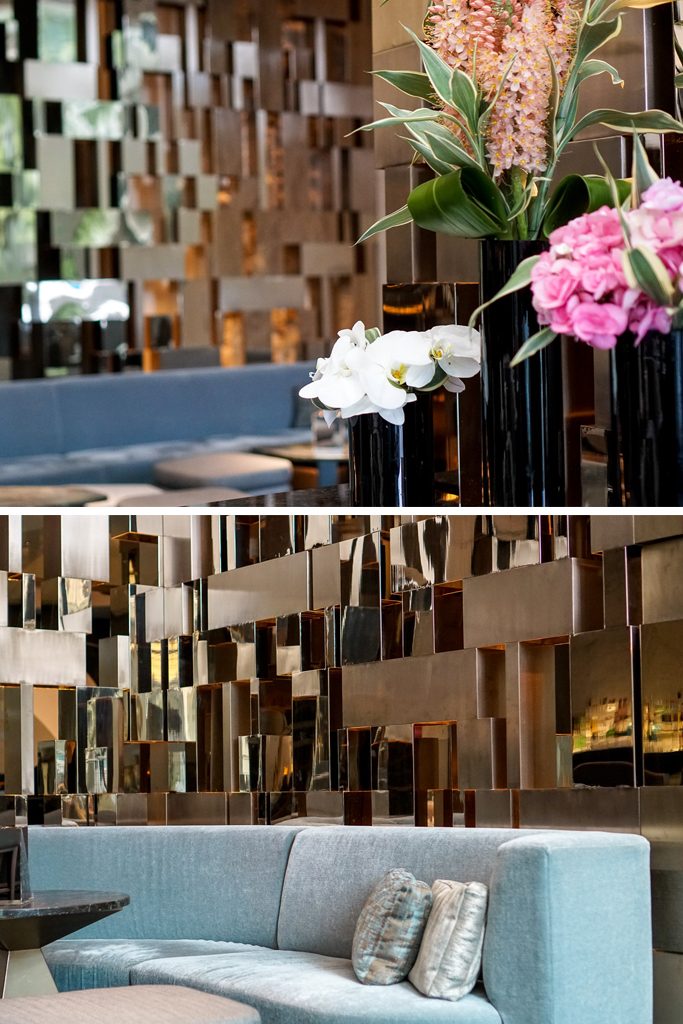 While almost everyone has had some version of Afternoon Tea before, you have not had Afternoon Tea like you would here at The Trump Champagne Lounge. Serving the classics such as scones and finger sandwiches, TTCL adds its own playful twist on tea time with its impressive, custom designed, hexagon display of delightful tea time favorites.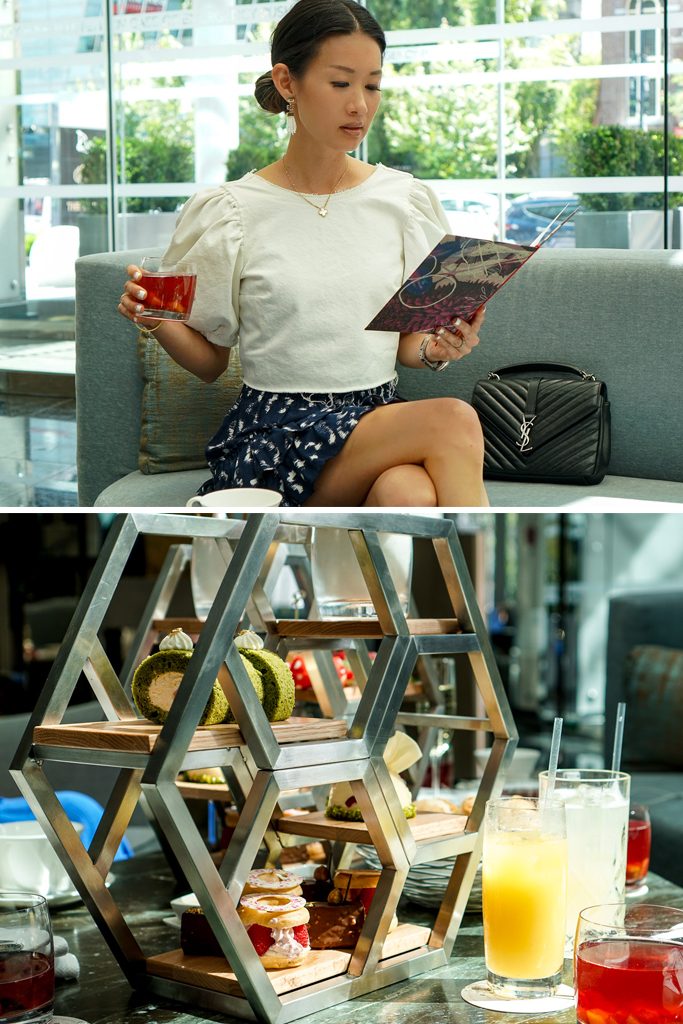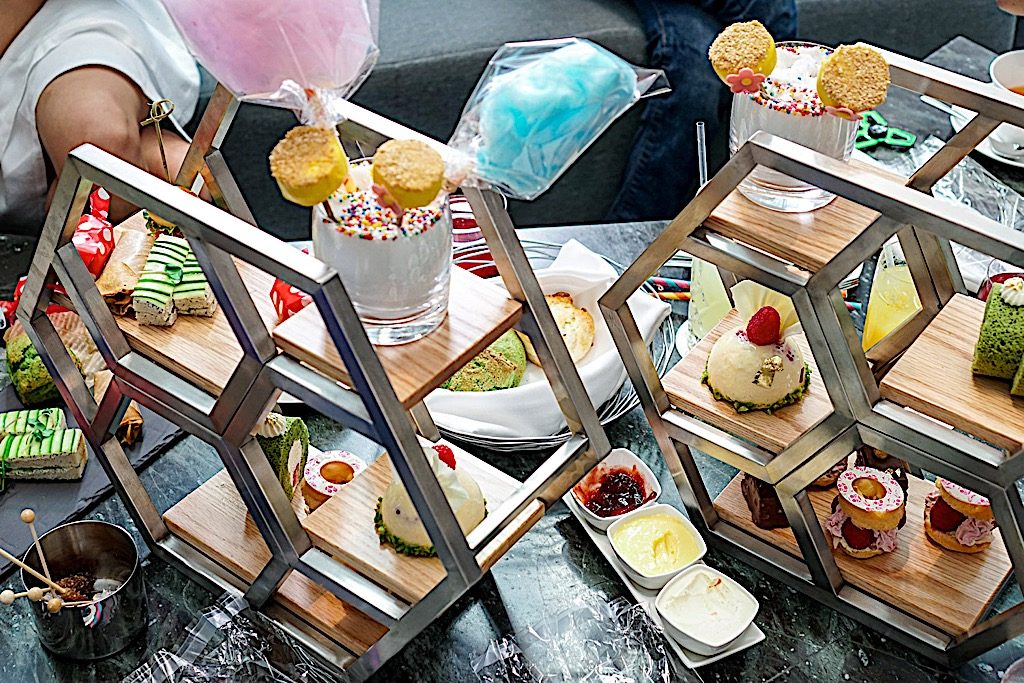 As steam rises from your perfectly steeped cup of Geisha Blossom tea (or any other 21 tea options), you can nibble on both savory and sweet treats with global influences such as spicy duck crepes (my absolute favorite), 'Salmon a la Bombay' sliders, Rolled Egg Sandwich with Italian truffle tapenade, and matcha green tea scones.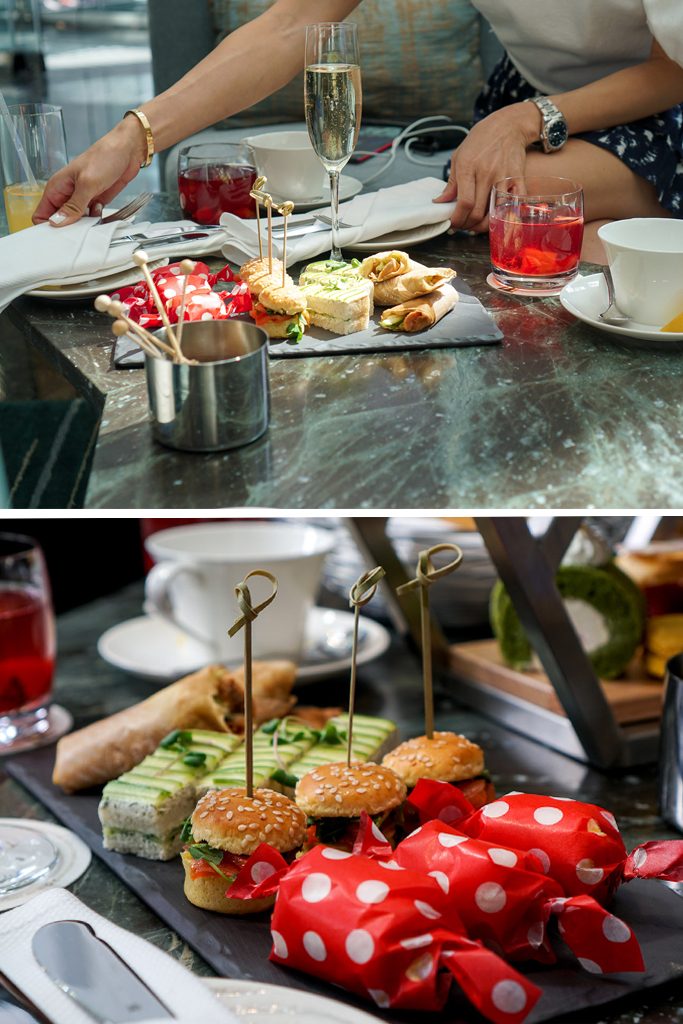 And for your sweet tooth, you will be pleased to know that all of the pastries are made in-house by Executive Pastry Chef Fumiko Moreton. The exquisite presentation of desserts such as Matcha & Strawberry Rolled Cake to the Raspberry Rose Water & Lychee Paris Brest melt in your mouth and leave you wanting more. And there is more! From the carnival-like display of cake pops and cotton candy that top the hexagon tower to traditional favorites like macarons, these yummy goodies will not disappoint!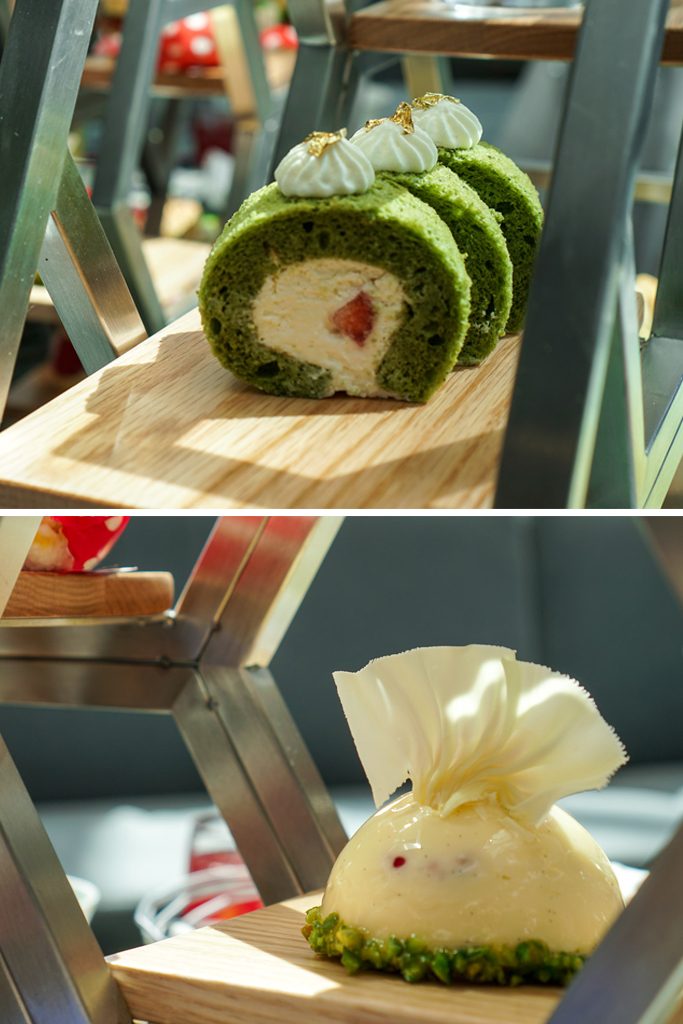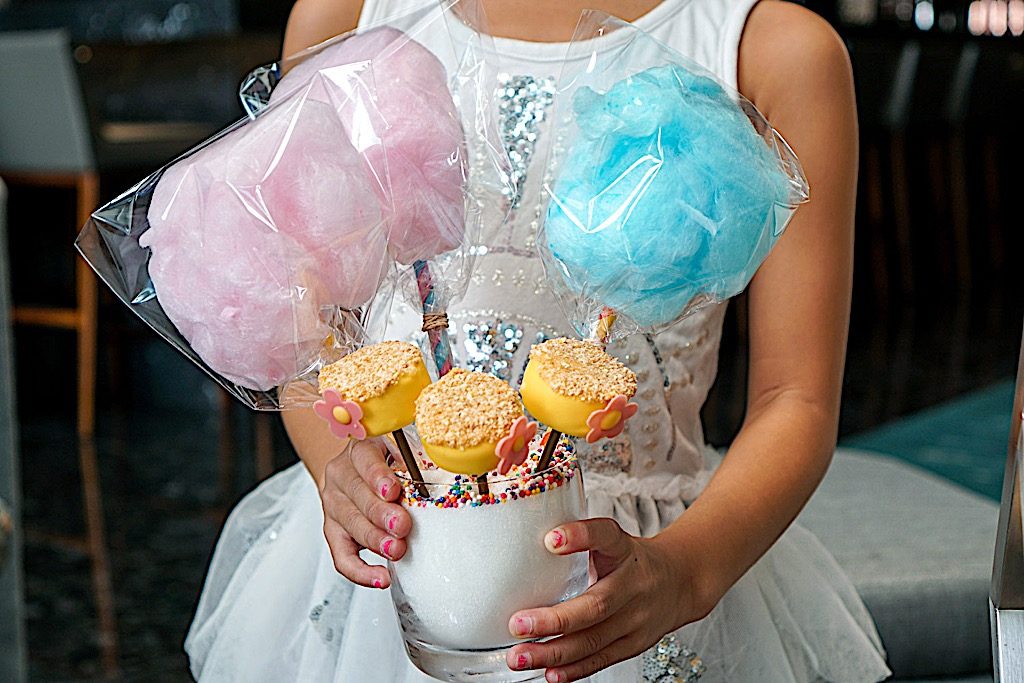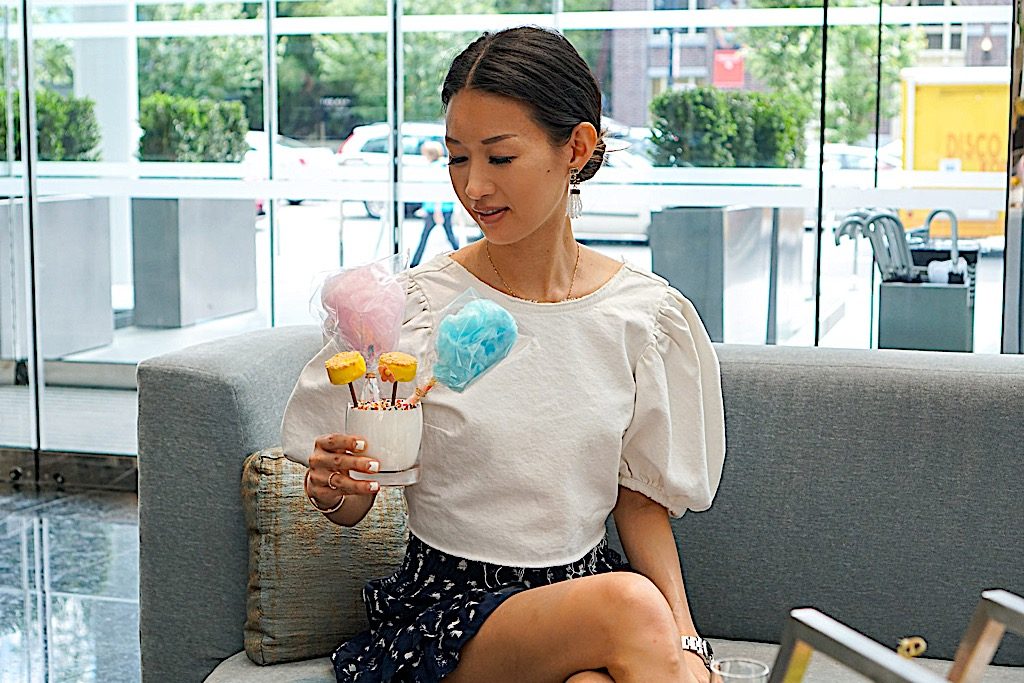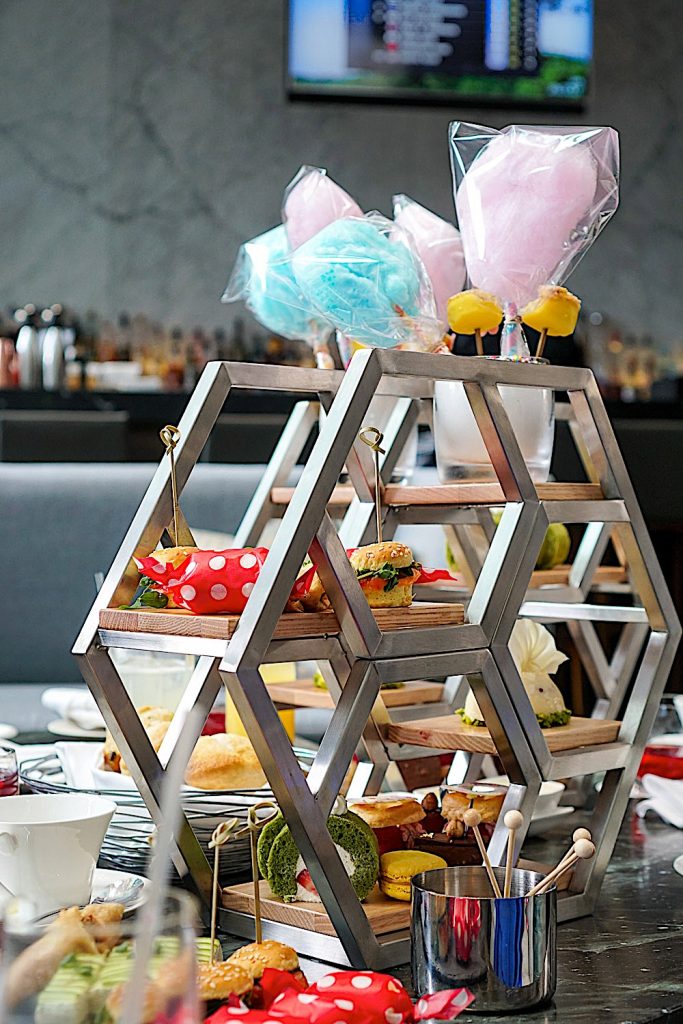 Afternoon Tea at The Trump Champagne Lounge is a must do experience for all (yes, including kids too). The lively, atmospheric, modern tea room boasts a cozy, refined ambiance and is the ideal place to really experience a modern, chic tea affair.
/ Afternoon Tea Prices /
* Starts at $48 per person
* Sparkling Afternoon Tea + glass of Bartolomiol 'Miol" Prosecco at $63 per person
* Infinite Afternoon Tea + Laurent-Perrier Brut NV and Louis XIII Truffles at $88 per person
The Trump Champagne Lounge
Trump International Hotel & Tower Vancouver (Upper Level)
1161 West Georgia Street
Vancouver, British Columbia V6E 0C6
604.979.8885
Thank you to The Trump Hotel & Tower Vancouver for sponsoring these incredible dining experiences.