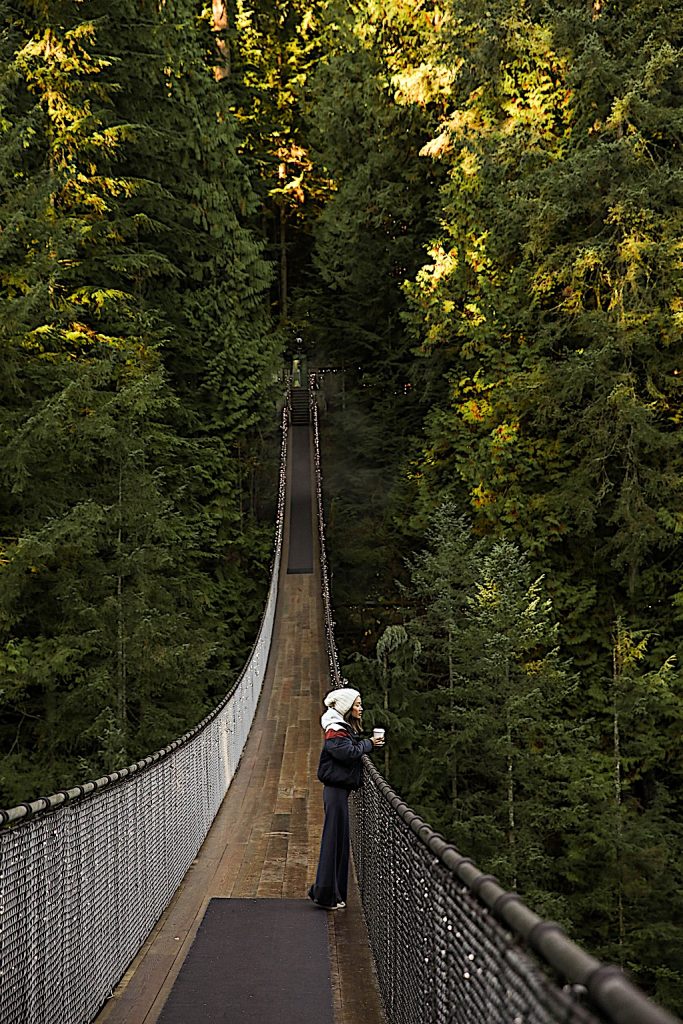 With the year closing upon us I've been able to reflect on this past year and am so grateful for the opportunities, the adventures, and the memories. While it's hard not to compare yourself to others, especially with social media featuring highlight reels of everyone's lives, I look back to where I was when the year started and all the things I accomplished and experienced. And despite what everyone else is doing, I know that I've personally climbed a little higher, achieved a little more, and definitely experienced some highs.
On a recent trip to Vancouver, I was able to walk across the Capilano Suspension Bridge, one of the most iconic points of interest in Vancouver. I've been there before but this time it was different. Not because I was alone (not with my family) or the holiday lights lined the bridge and glistened in the treetops. But because this time I was here for a press trip. Yes, a press trip! At the start of my blogging career, I never imagined being flown out to experience the wonders of a city, stay in an incredible hotel, and share my travels with all of you. And here I was. Breathe. Three hundred feet above the ground on a bridge with no one else. No sounds to be heard except the rushing water below and the blissful trees swaying above. It was completely empty, silent, and absolutely beautiful. Here I sat, reflecting, and realizing how small I was in this incredible world, and gratitude consumed me. And it wasn't because I was fortunate to be in Vancouver, or on a bridge with no one else, it was because here in this small moment, I realized how far and high I've come.
If you haven't been to Capilano Suspension Bridge yet, it should definitely be on your list of places to visit. I have been fortunate enough to go twice, but if I had to pick one season to go, it would be during the winter. Despite the cold (if you're from Southern CA), winter is when they have their festive Canyon Lights (which they start stringing in August!) from 11/22 through 1/27. It is truly a sight to be seen and a festive winter wonderland. If you go right when it opens, you also have a better chance at having privacy on the bridge to get that money shot. Believe it or not, we took these photos in ten minutes! For more information on visiting Capilano Suspension Bridge, click here.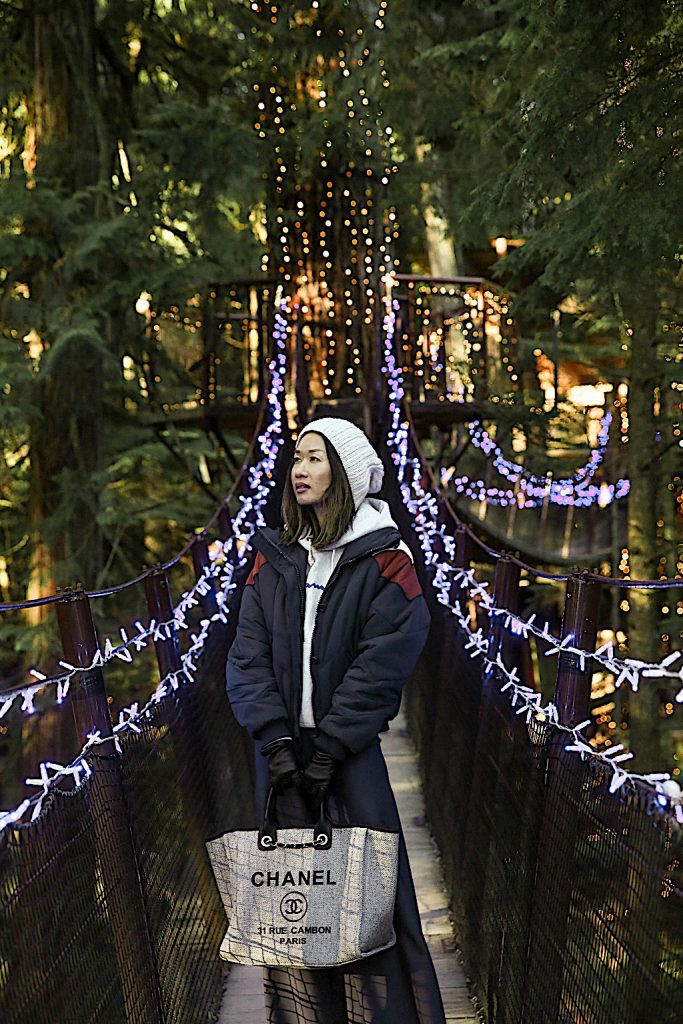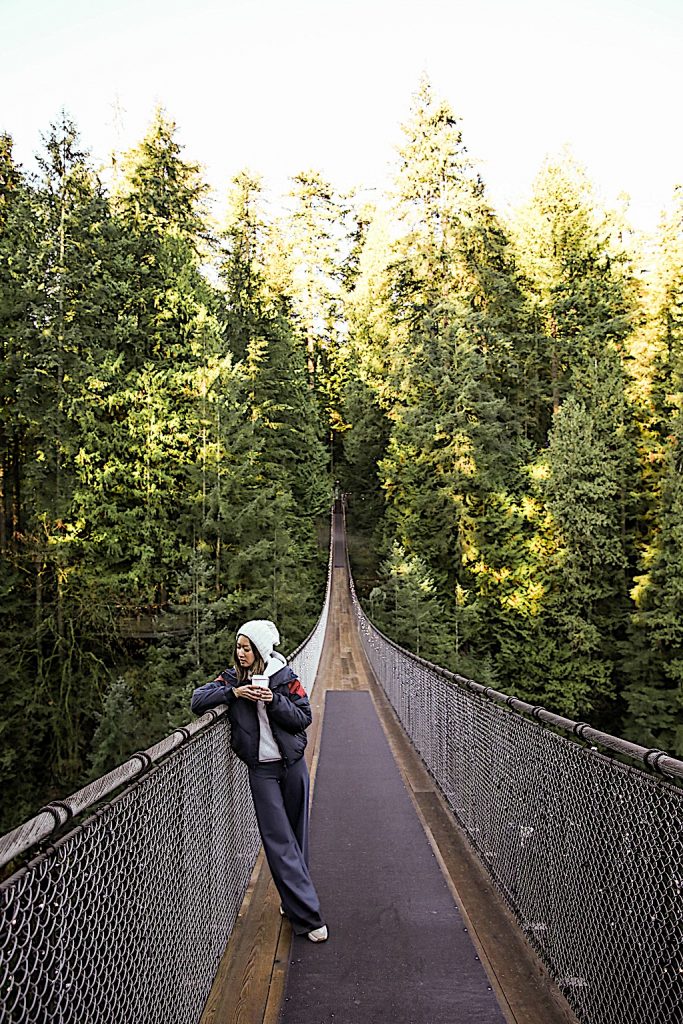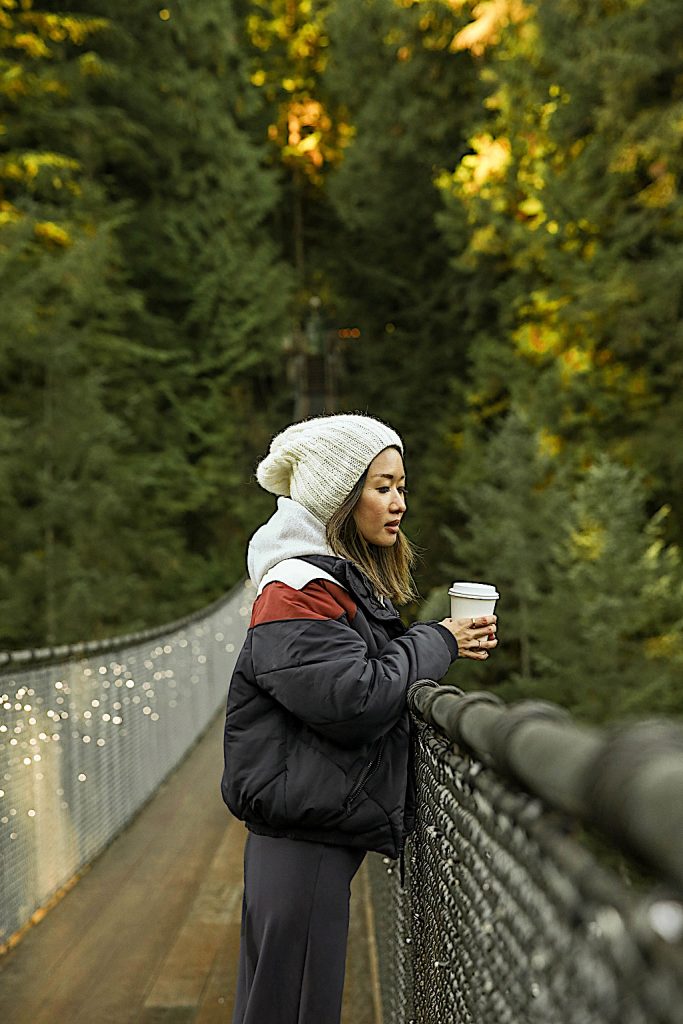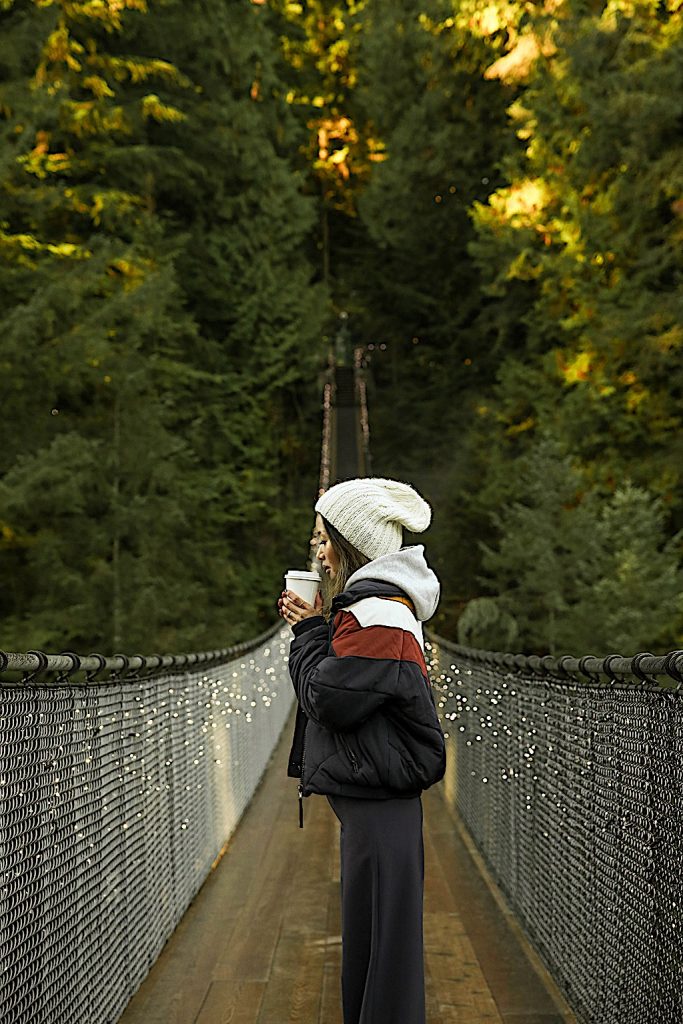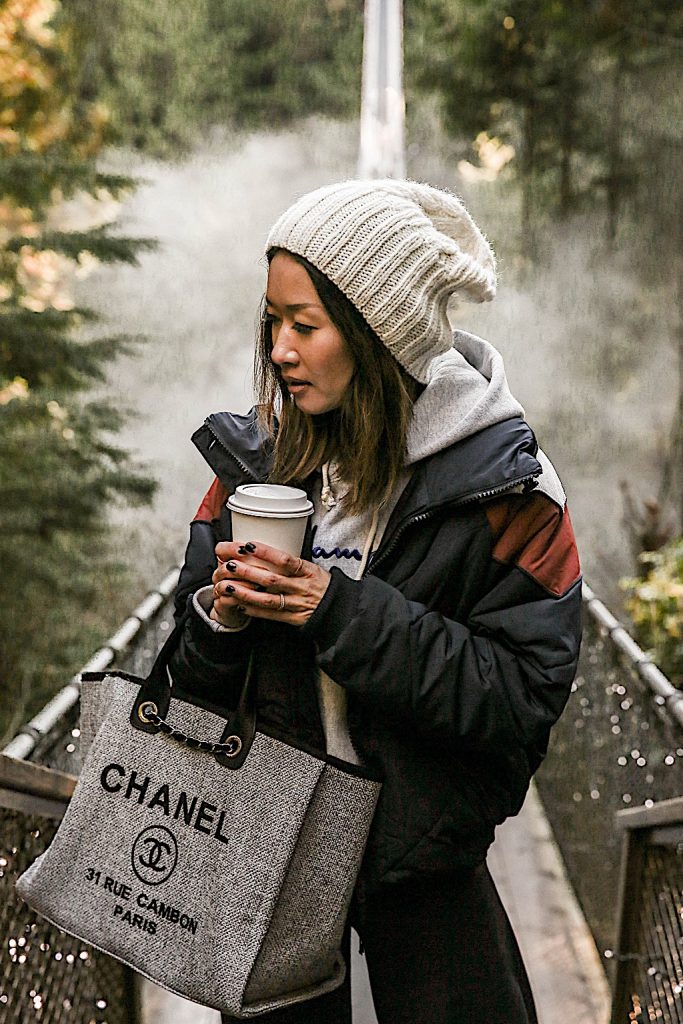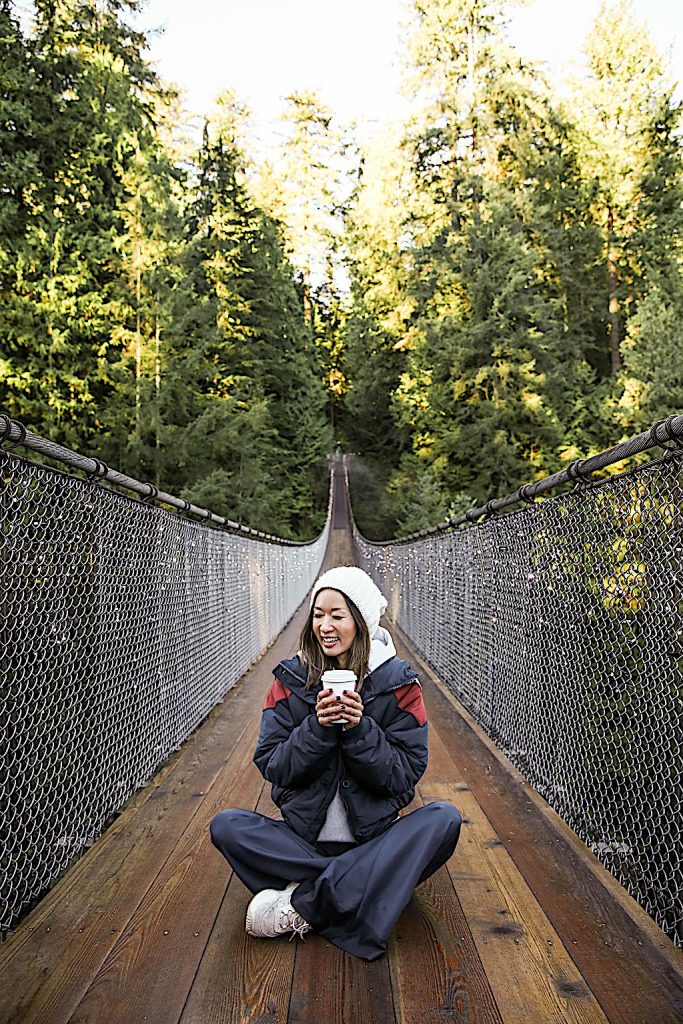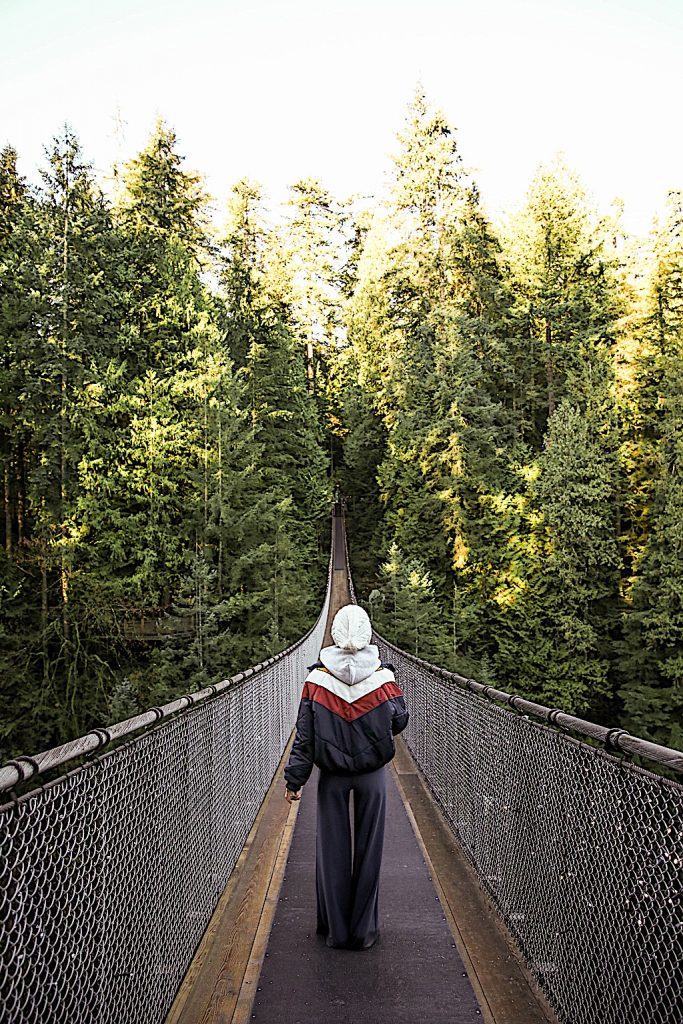 Another high during my Vancouver trip was seeing the city from above. I've always wanted to go on a sea plane and Harbour Air made that wish possible. We flew the Panoramo Classic package for 20 minutes over the downtown skyline, above the iconic landmarks of Stanley Park, English Bay, the Lions Gate Bridge, and the North Shore Mountains. One of the things that Harbour Air says is that you've come all the way West so the only direction left to go is up, and up I went!
Being above and seeing Vancouver from the air provided additional perspective. While going up to reach maximum height took a little time, once we reached the top the view was completely worth it. From my little seat in the small sea plane looking out the tiny window, I sat back, paused, and saw the wonderful things surrounding me. And just like that I was reminded once again that life is truly amazing and we are incredibly blessed.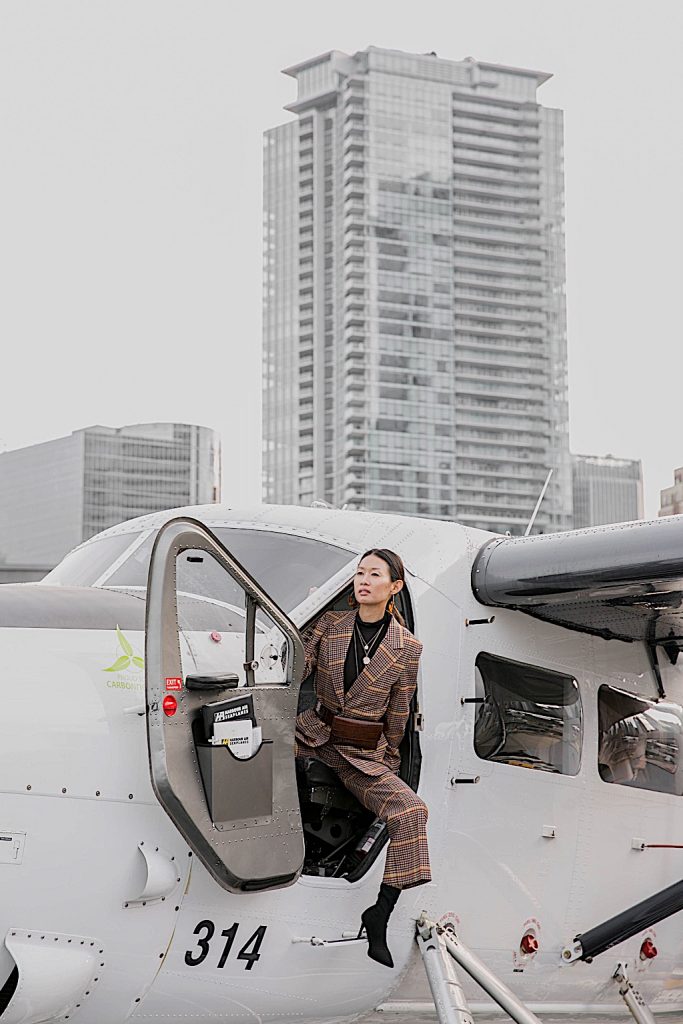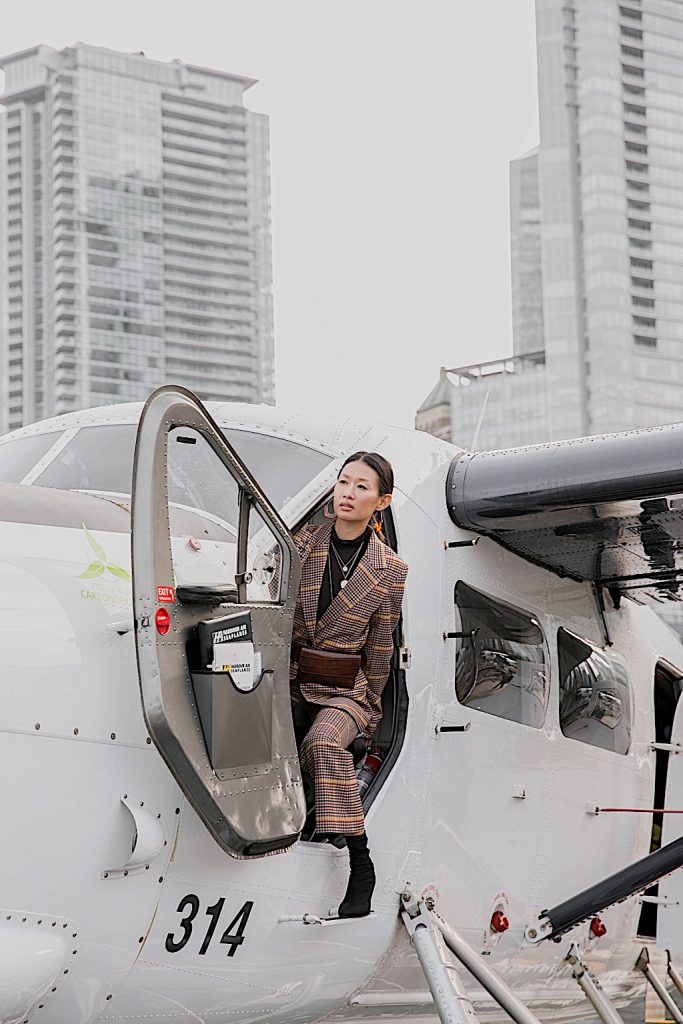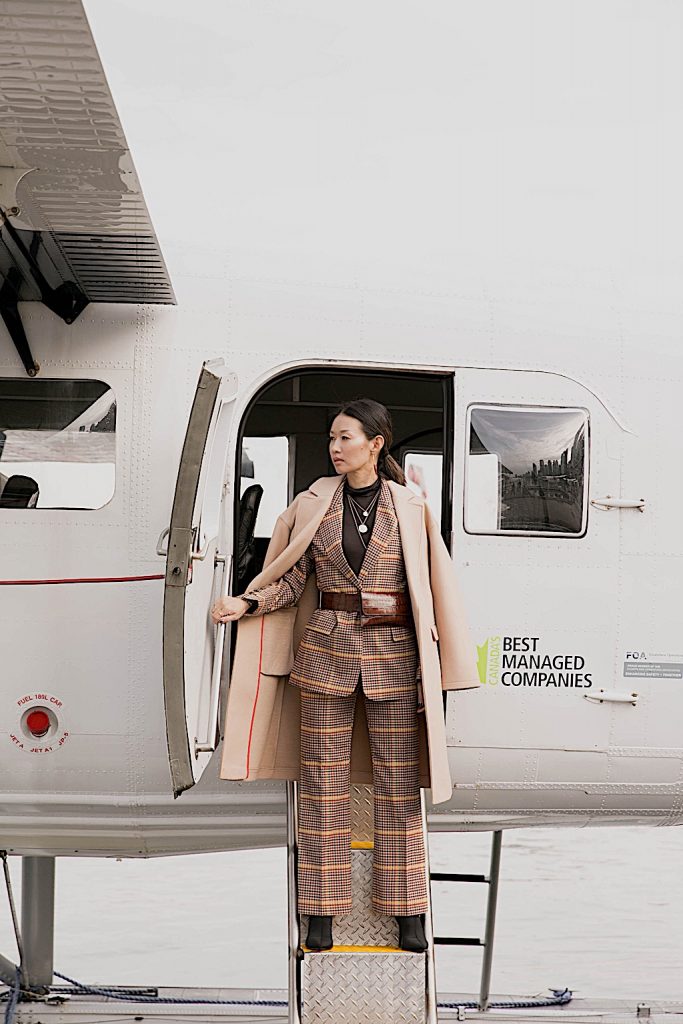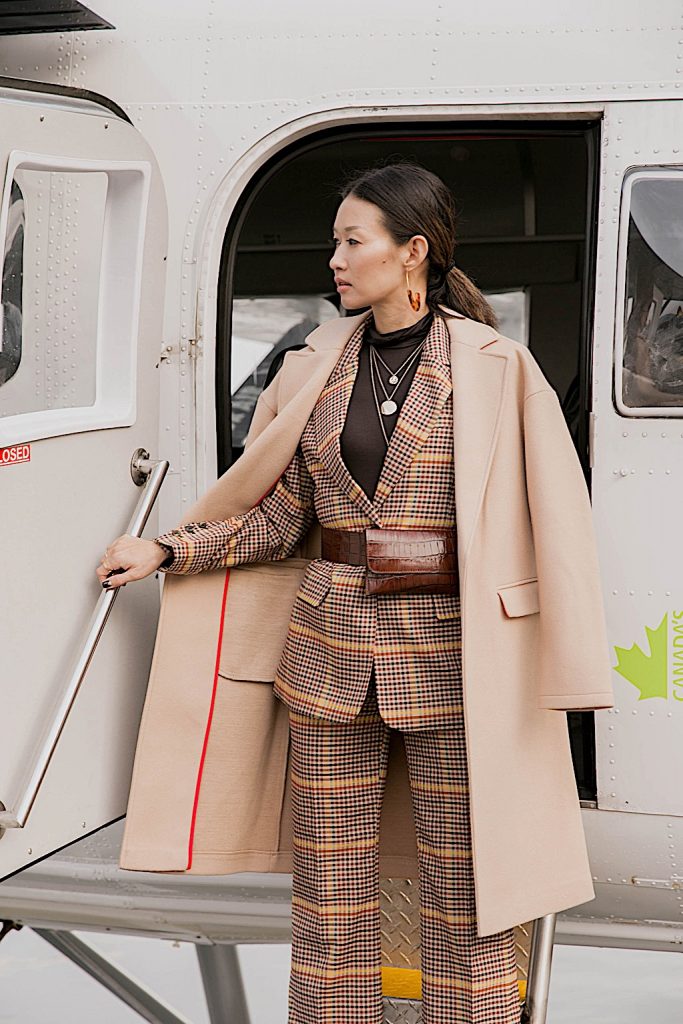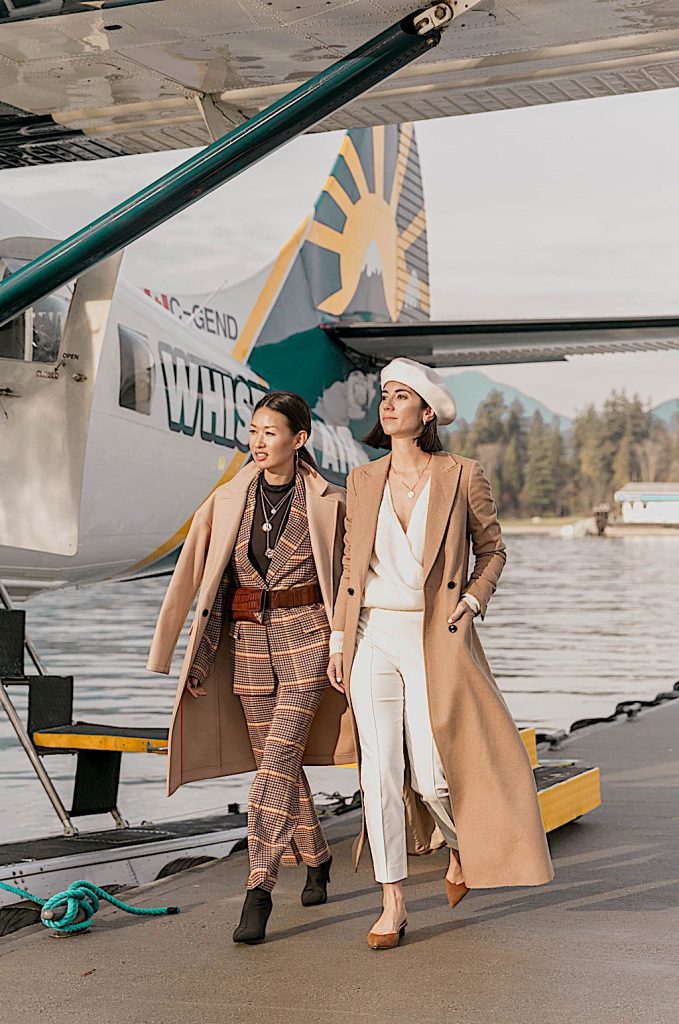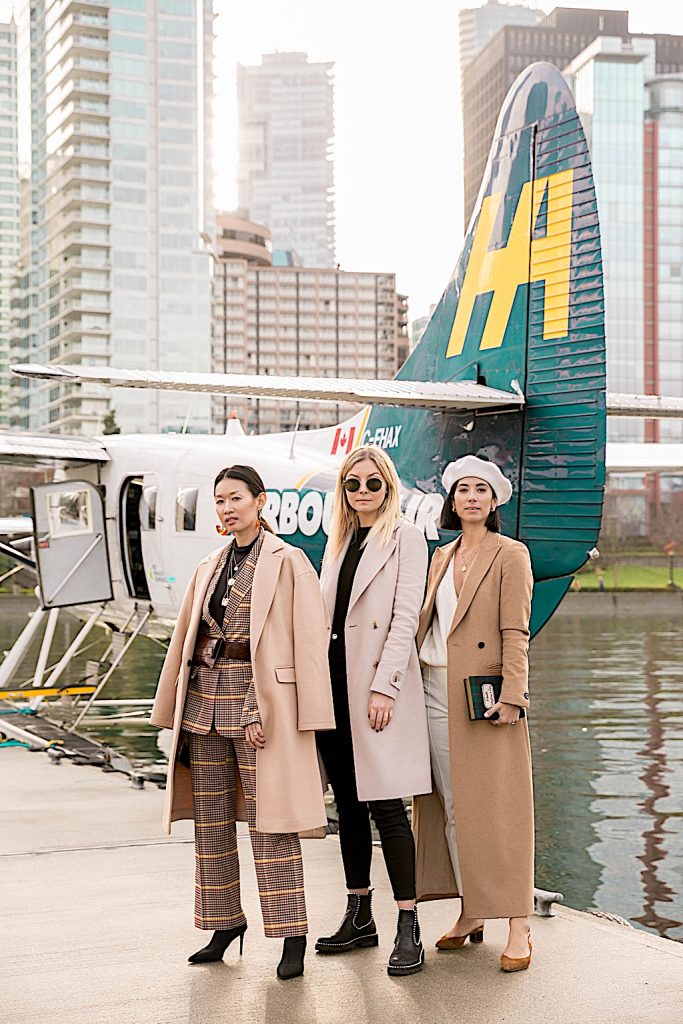 So as 2018 comes to a close, let's not dwell on the things we didn't do or the plans we didn't make, rather let's focus on the new year and aim to reach higher. Create a dream board (also called a vision board), fill it with things that inspire you, goals you want to achieve, basically what you want to bring to life. Place the dream board somewhere you can see it everyday and I promise you by the end of next year, that dream board will have turned into a memory board displaying all the things you accomplished, achieved, and made happen.
Creating a Dream Board:
Figure out your goals (relationship, career, health, etc.)
Ask yourself what you want, what you need, and what you value
Include quotes, photos, travels that inspire you
Add affirmation words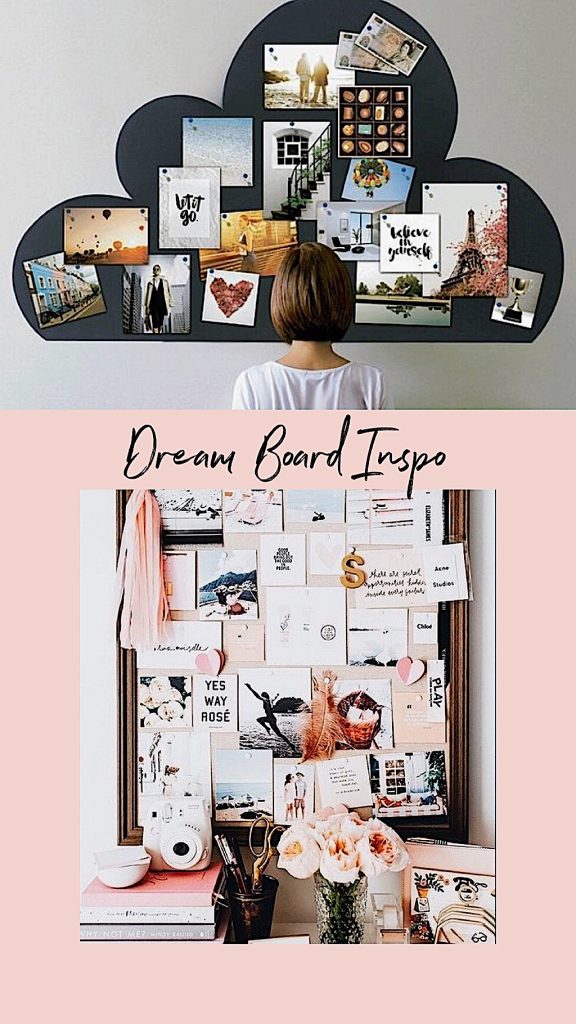 "Develop an attitude of gratitude this year, and give thanks for everything that happens to you, knowing that every step forward is a step toward achieving something bigger and better than your current situation." Brian Tracy
Thank you to Fairmont Pacific Rim for this incredible press trip in 2018!