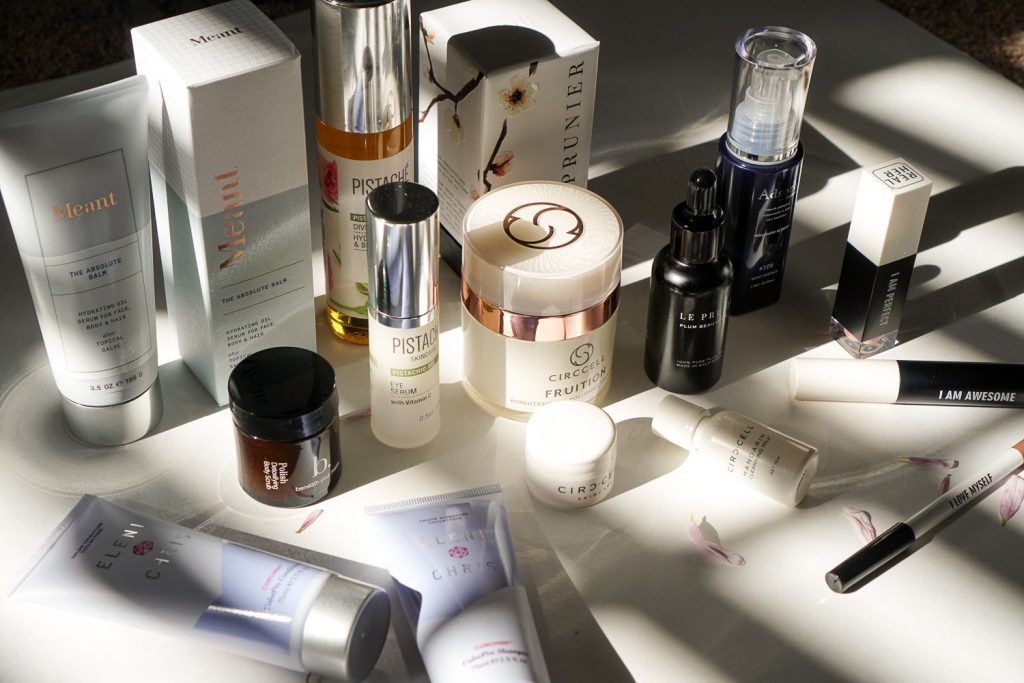 I had the opportunity of attending my first ever Indie Beauty Expo at Neiman Marcus at Fashion Island last weekend and had the most amazing time. Think beauty, think entrepreneurs, think passion.
So many incredible brands, too little time. Of the numerous brands that are represented by Indie Beauty Expo, Neiman Marcus featured 18 of beauty and wellness brands. It was amazing to see such an iconic, luxury department store like Neiman Marcus partner and support these up and coming independent brands.
Before we get into the brands and products I am obsessed with, if you haven't been to an Indie Beauty Expo before, let me tell you why you should go. If you're skincare obsessed like I am, this is the perfect opportunity to meet the founders of the brands, hear their stories on how they came to develop these products, learn about the ingredients that goes into them, how the products are made and what benefits they have. To hear these from the founders and see their passion and really connect with the brands is unbelievable. I wish I could have purchased every single product that was there because they literally all sound amazing. The general theme of many of these brands I encountered was that many of them are made with natural ingredients and many serve multiple purposes.
So let's get into some of the products now, shall we?
/ Adsorb /

Being Asian, I am used to putting odd products on my face. Snail serum, snake venom and now ostrich egg yolk. Yes, you read that right. Adsorb is the leading Japanese skincare brand which uses the science of ostrich egg yolks as the key ingredient in its products. Ostrich egg yolks contain a high percentage of antibodies which gives ostriches the strongest immune system of any other species. By adding this ingredient to their products, they help to fight everyday stressors in life such as free radicals, pollutants and reverse the signs of aging. Have no fear though, the ostriches are pampered with organic diets at Adsorb's farm and the yolks are extracted without harming the Ostrich. Each yolk supplies enough antibodies for 5,000 products!
From this line, I've been using the AntiBody Moist Essence Serum twice a day, morning and evening. What I love about this serum is that there is absolutely no scent. It's light, not sticky and applies very easily. I've only been using it for a week so I can't really speak to it's effectiveness quite yet, but I definitely like the way it feels on my skin.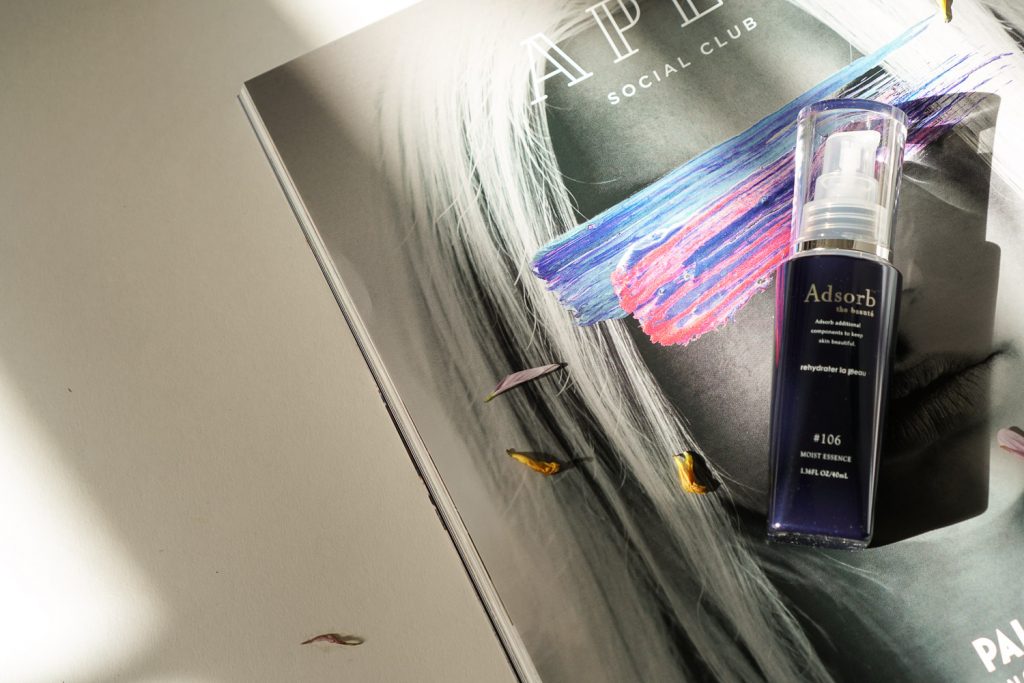 This was a brand that really resonated with me. The founder, Maya Crothers, is a walking advertisement for her products. Her skin is absolutely flawless and looks beyond incredible. What really drew me to this line is that Maya has a background in engineering and produces these products with science. I mean, she really knows her stuff from how vitamin C should be stored and how it loses its effectiveness if not in the proper packaging, how much weight hyaluronic acid holds and what product holds the highest hydration. She is passionate and it shows not only in the way her eyes light up when she talks chemistry, but in the way she develops her products.
I've been using the Fruition Brightening & Polishing Mask 3x a week and not only do I want to lick my face when I apply it, I love that it is uses 45% real fruit puree to exfoliate and brighten using the natural powers of super fruits. I really like the push dispenser so you only push out what you need and you aren't sticking your hands into the entire jar. The mask is also gentle for even sensitive skin and I definitely see a renewed glow after I wash off the mask.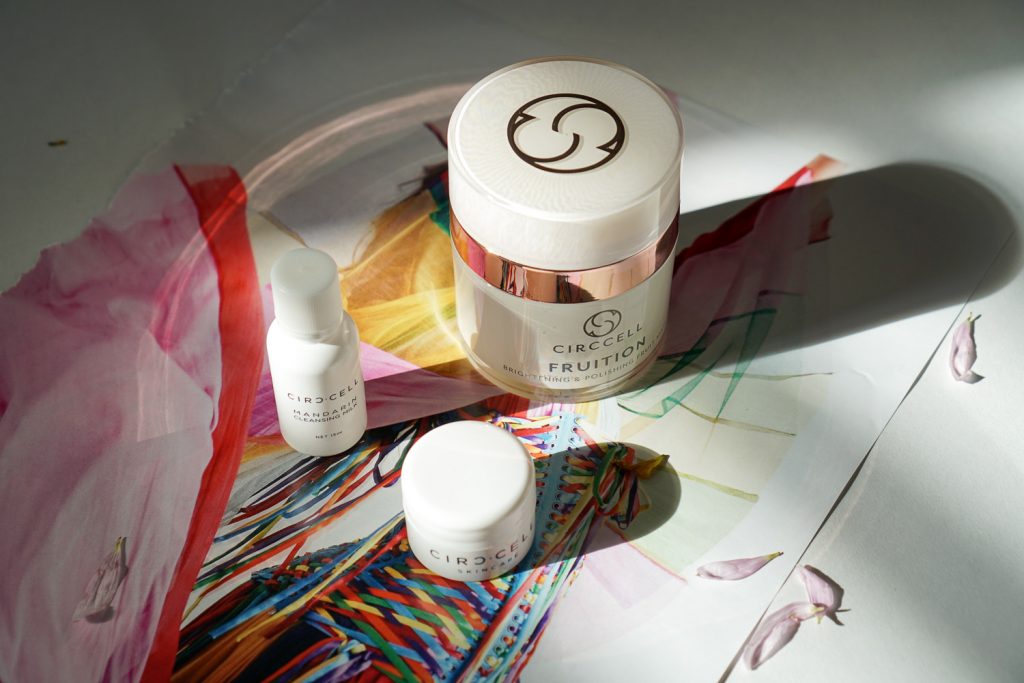 / Meant /

Simple, clean, and easy. That's basically what Meant is all about. The founder, Lindsay Knaak-Stuart, created this line after experiencing infertility and becoming aware of what she was putting on and into her body. She created products made with natural, organic ingredients that serve multiple purposes to minimize the products you use. Her Do-All Wash not only shampoos, it's also a cleanser for face and body, her Do-All Conditioner can be used as a hair mask or shaving cream, her Wonder Polish doubles as a toning scrub or in shower moisturizer…you get my point. As a mom, this line is a lifesaver. I barely get five minutes to myself in the shower, so it's nice to have products that serve dual purposes and look pretty in the bathroom.
My absolute favorite from this line is the Absolute Balm (no pun intended). The second I tested this on my hand, I was sold. It literally melts onto your skin due to the antioxidant-rich Shea, coconut and argan oils. And the smell! Oh my, notes of bergamot and grapefruit liven up the senses. I use it everywhere from all over my body to my cuticles and even the extra on the ends of my hair. Even my husband loves it (that's how you know it's a winner)!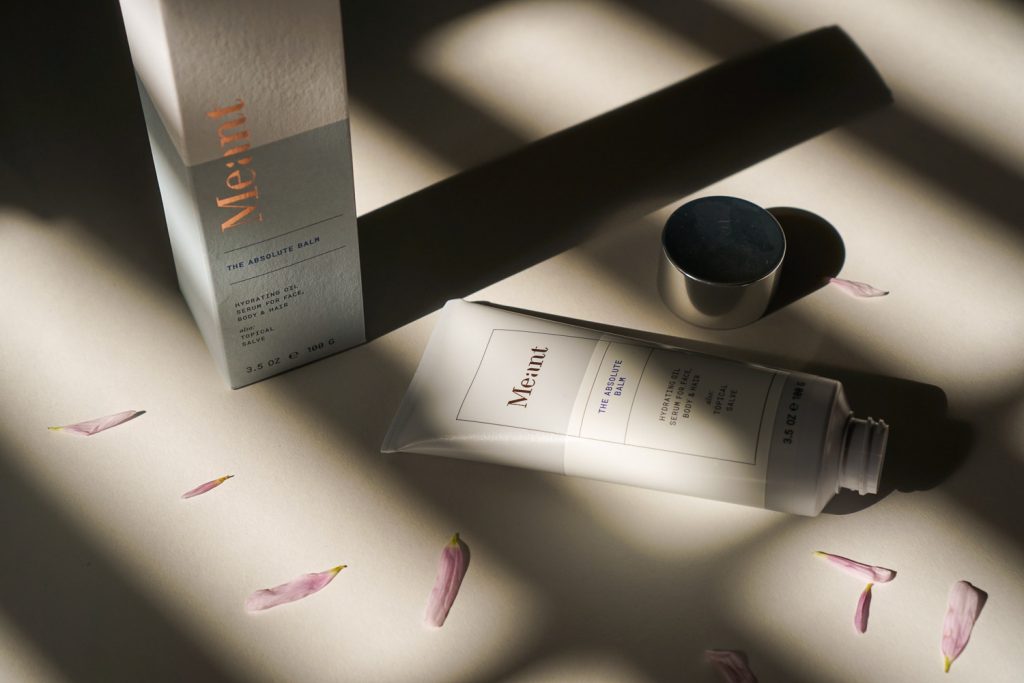 / Le Prunier /

You know a product is amazing when a brand only sells that one item. That's the first inkling that the Plum Beauty Oil by Le Prunier is magical. Created by three sisters from a 100-year old family farm in California, Le Prunier Plum Oil is a luxury beauty oil that naturally fortifies and protects skin from sun damage (that alone is a winner in my book). It is also packed with anti aging benefits and is 8x more powerful than Argan oil and 6x more powerful than Marula oil in protecting from free radicals.
This oil is a little richer compared to the other oils I've used on my face, but it absorbs quickly and doesn't clog pores. Unlike many oils, this Plum Beauty Oil is free of sulfates and or chemicals and it's certified vegan. It has a slight scent (it is made of plums after all), but it goes away quickly after application. I squeeze a few drops onto my fingertips and rub together to warm it up. Then I gently pat it all over my face pressing it into my skin. I've been using it in the evenings as my only source of moisturizer (of course after essence and eye cream), but it is that hydrating that you don't need anything else on top of it.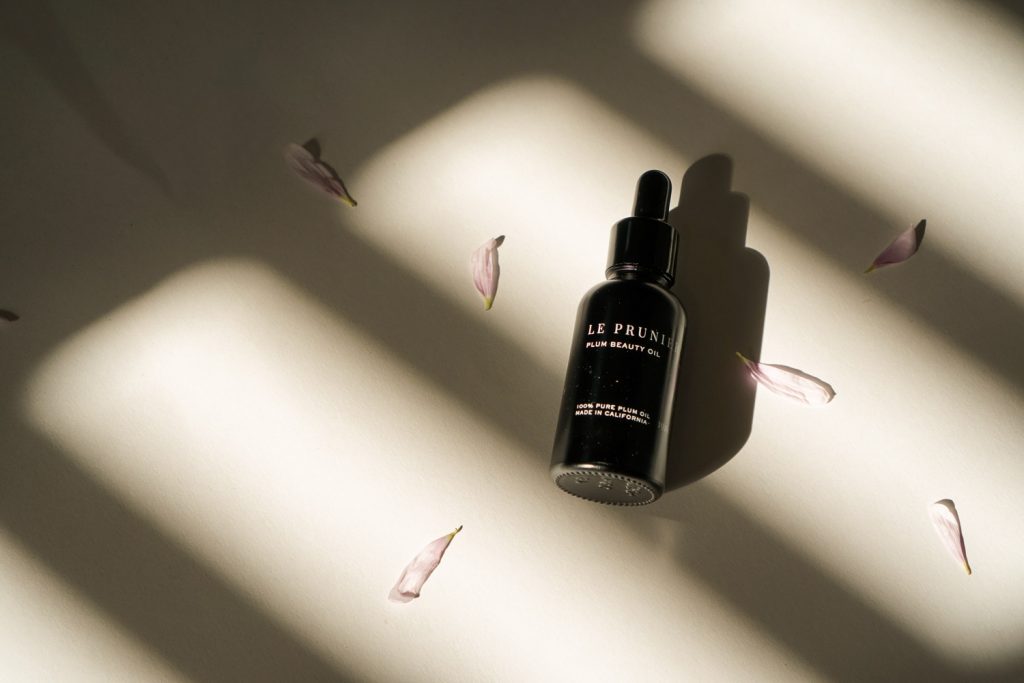 / Real Her /

So this is a brand that literally tugged at my heart strings for a couple of reasons. One, my blog started as a way to spread confidence (hence the name Daily Kongfidence), to inspire those to find it in themselves and let it shine. Two, the founder Bill Xiang created this brand after having a daughter and realizing he wanted to do something for her to give her the affirmation to succeed in this society. Having two daughters of my own, I relate with this so much and truly believe that self love carries a long way for girls. And lastly, who doesn't love products that speak to you, like literally, telling you that you are awesome, you are tough, that you define beauty, reaffirming that you can conquer the world?!
Being a nude lippie person, I instantly went for the I Am Awesome lip kit. This lip kit includes a "I Love Myself" lip liner, "I Am Awesome" liquid lipstick, and an "I Am Perfect" lip gloss to wear over the lipstick or on its own. The lipstick is matte yet hydrating and stays on all day. The gloss applies easily and isn't too sticky. This is the perfect nude for almost every skin tone!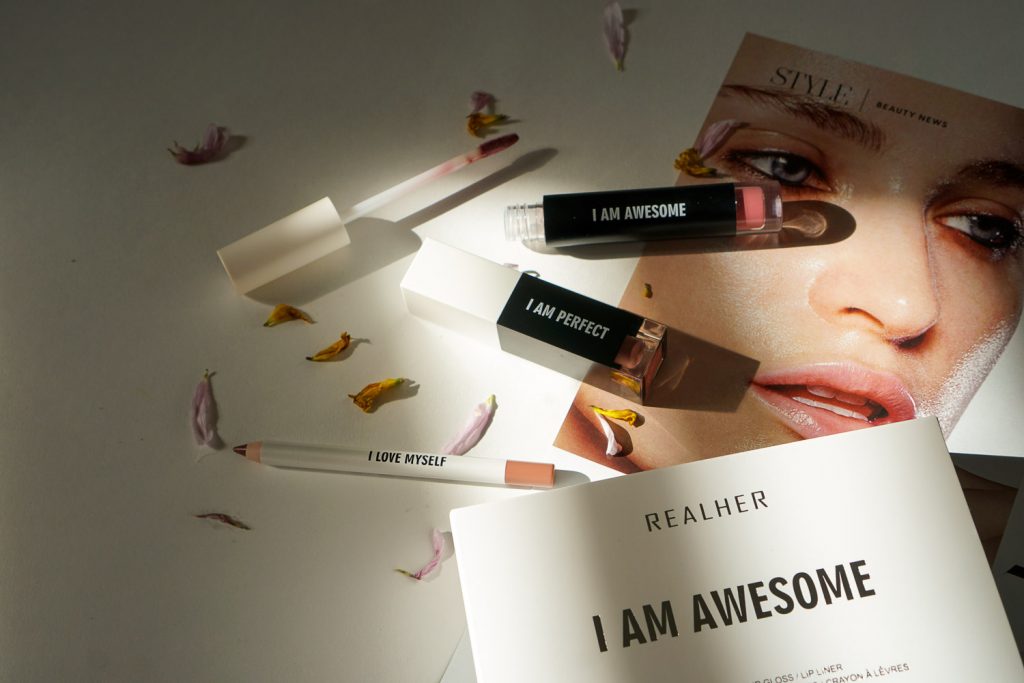 So there you have it, some of my favorite products from the Indie Beauty Expo. I have yet to use some of the other products and will be doing another review on the ones I truly love soon so stay tuned.