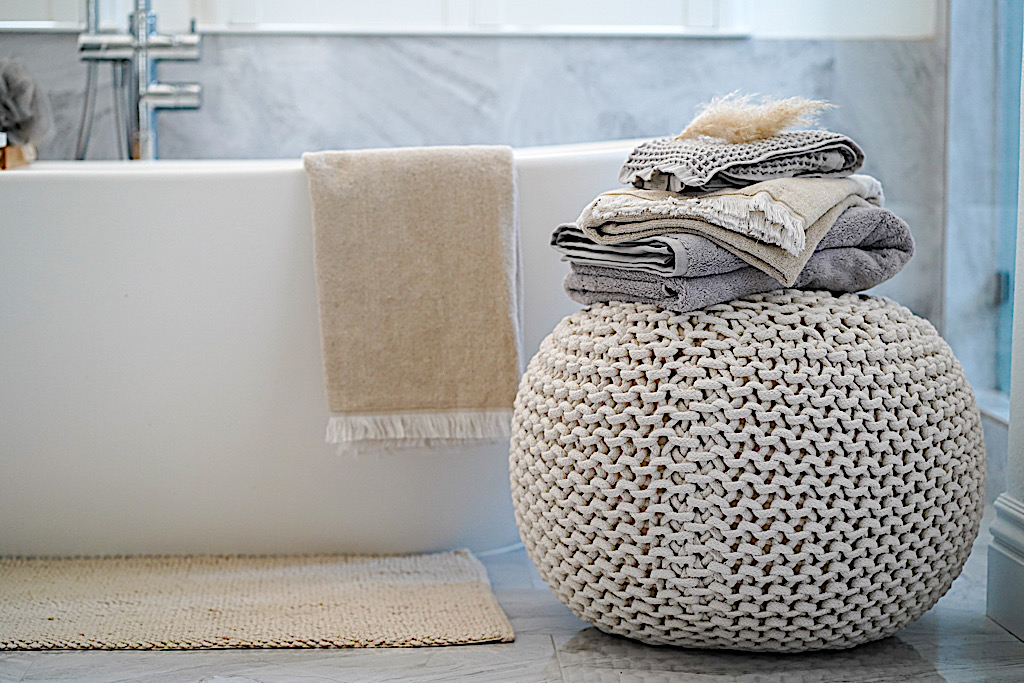 As you know, I've really been into self care lately as I am sure most of us have. Self care goes hand in hand with overall wellbeing and this is so important, especially now more than ever. As a mom, my bathroom is my sanctuary as it is the only room in the house where the entire family knows I go for peace and "me-time." My self care begins in my bathroom so I wanted to create a space that felt like a spa with plush towels and scents that help me relax, unplug, and get ready for bed. Good sleep is crucial for my mental health and a huge part of sleeping soundly is how I prepare myself to get ready at night.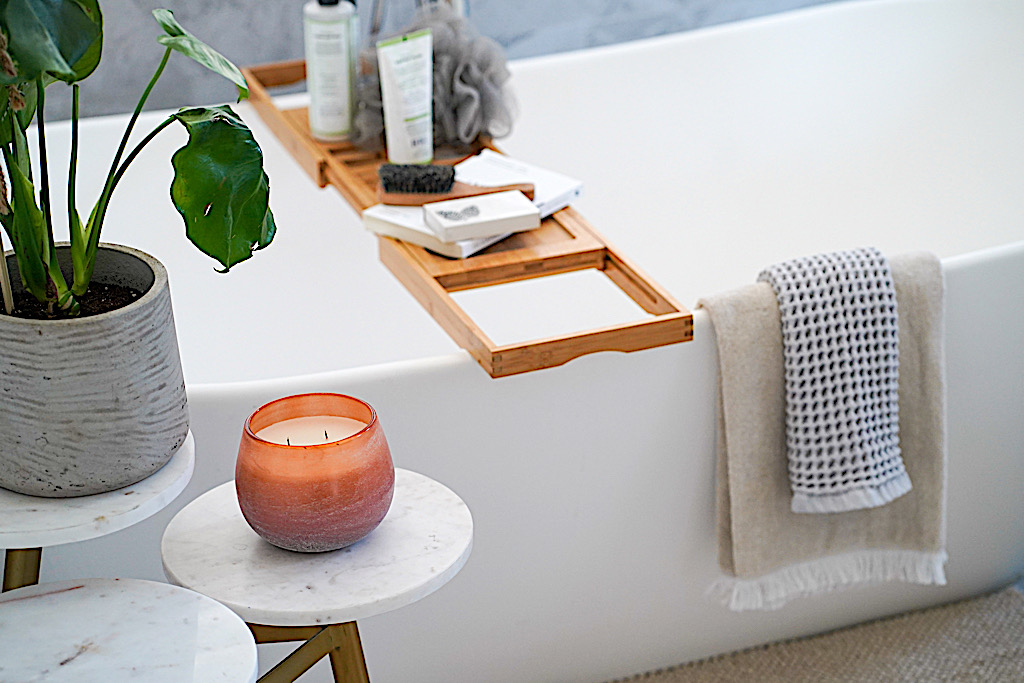 I decided to give my bathroom essentials an upgrade and discovered the Casaluna brand at Target. We all love Target from everyday items to affordable clothes and home goods. Casaluna is exclusive to Target and trust me when I say their entire collection of bath and scents, bedding, and bedding essentials is impressive! The neutral colors, the fabrication, high quality, and the fact that they are chemical-free/ organic, and hypoallergenic, and of course price are ALL what sold me.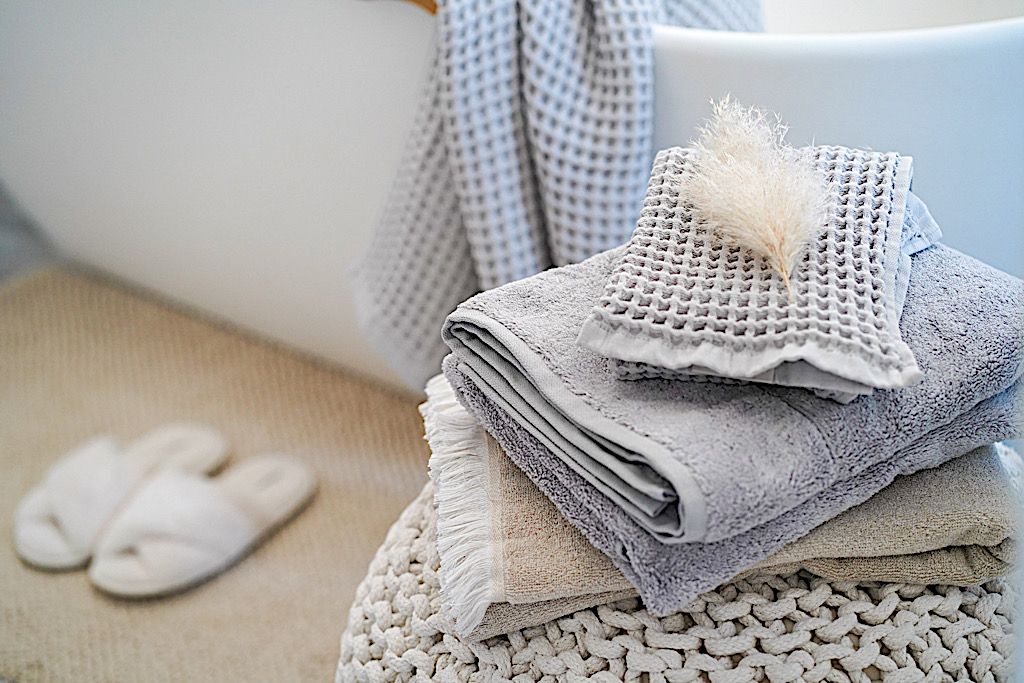 I picked out a variety of towels for my entire family. I love how the waffle-knit towel texture makes me feel like I am instantly at a spa! I also bought the flat weave towels for the guest room and powder room because the flat weave has a smooth, decorative look on one side and a Terry cloth back on the other making it both functional and pretty. And for everyday use, I bought the Casaluna modal towels which are ultra-absorbant and fade-resistant. All of the Casaluna towels are pre-washed and have low-lint which is major for me!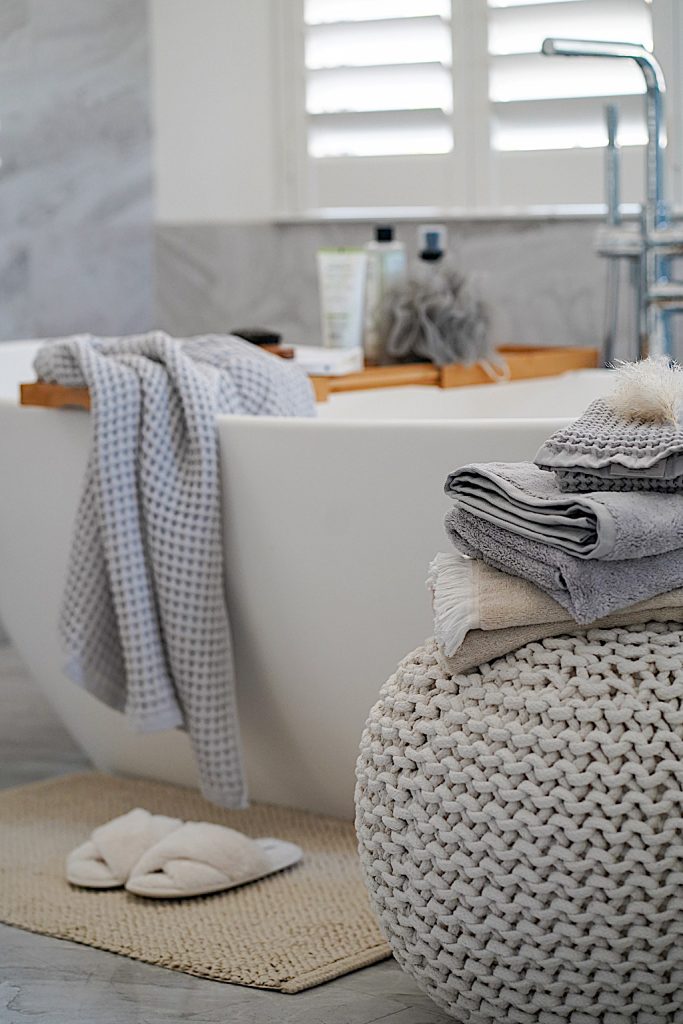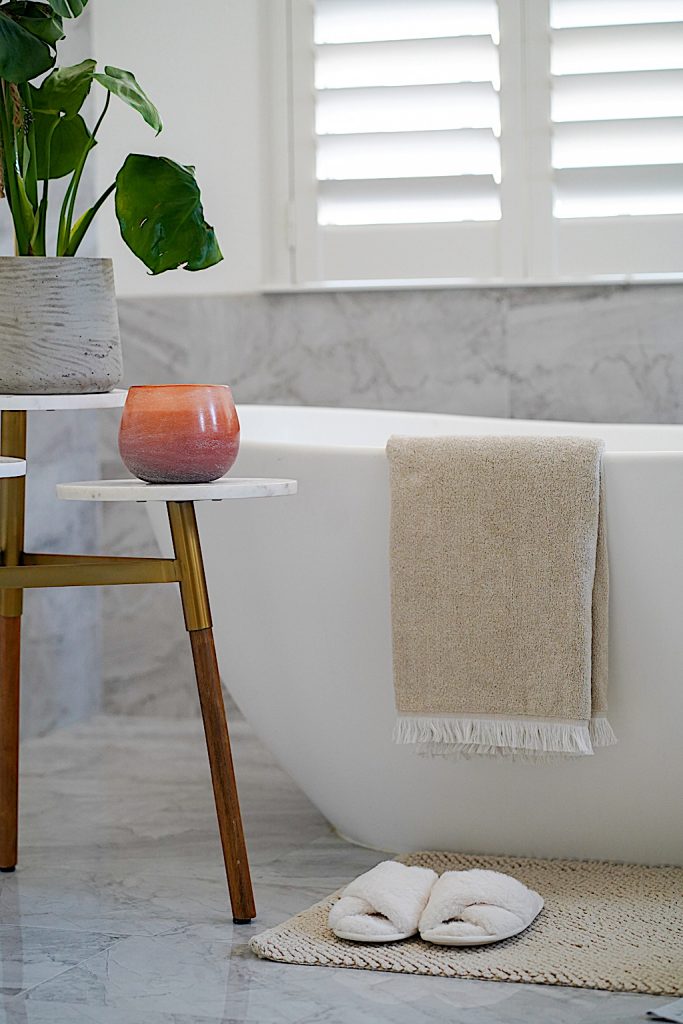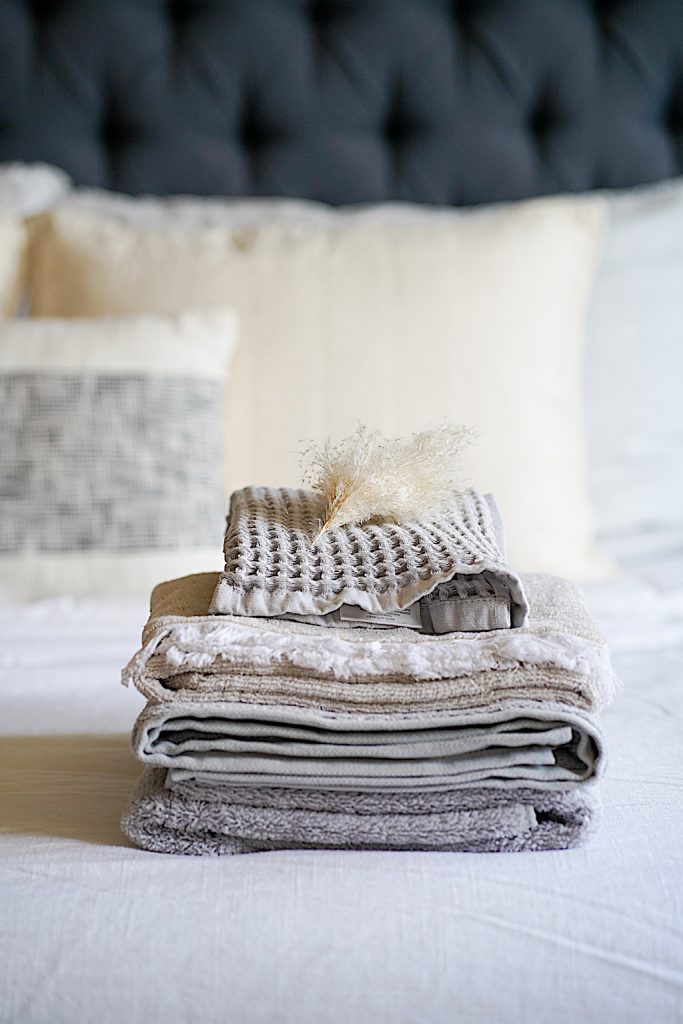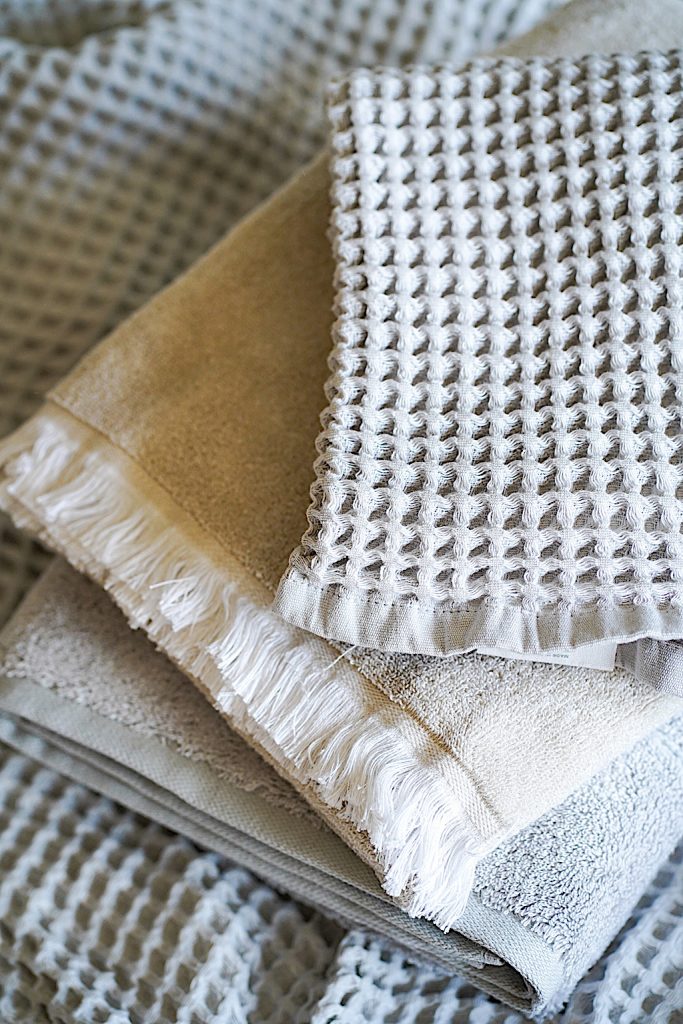 To set the mood during my shower or bath routine, I light the Casaluna Harmony candle. Candlelight and fragrance always sets a relaxing and soothing ambiance. This Harmony candle smells amazing with notes of amyris, bergamot, and olibanum. The Casaluna candles are 4-wick coconut wax candles with 50 hours of burn time!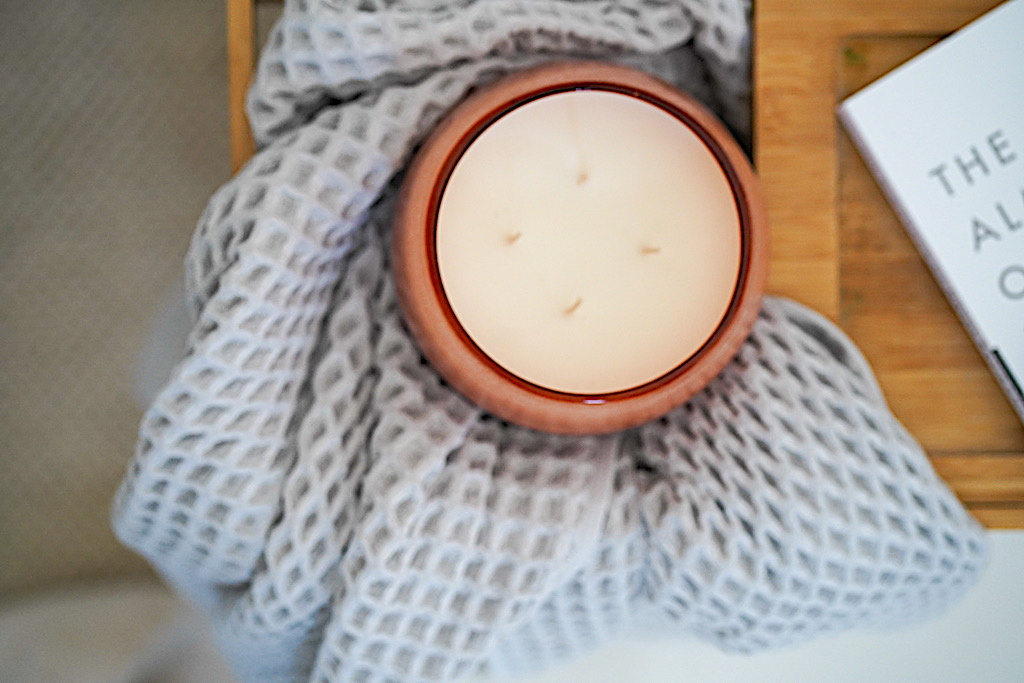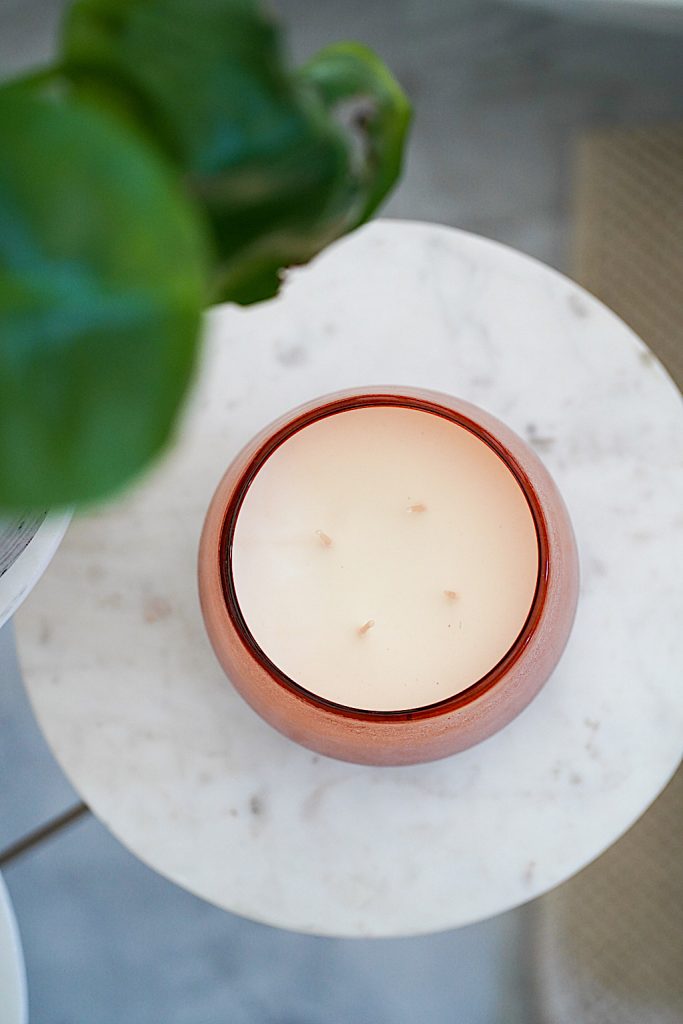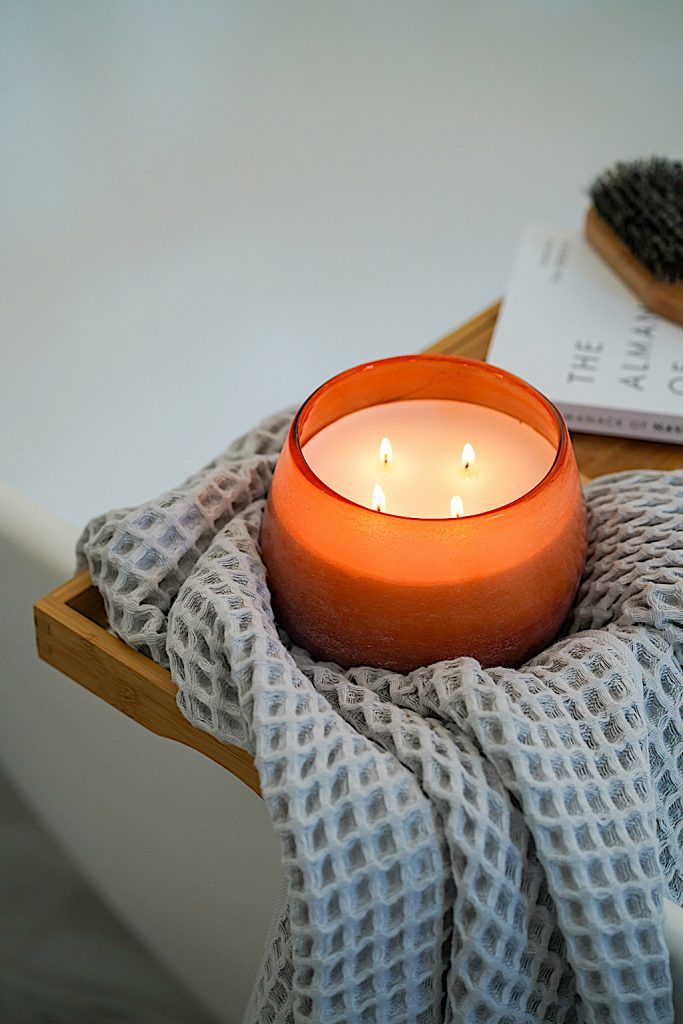 Now that my bathroom creates a very relaxing and soothing spa-like experience for me, I am ready to get a good night's sleep. I couldn't resist getting some new Casaluna bedding at these prices too! I had been looking to purchase a new duvet anyway, and when I felt the Casaluna linen blend fabric at the store, it was too good to pass up. Casaluna offers both a duvet and a duvet cover, and I opted for the duvet. I can't be bothered with separate duvet covers and comforters so this was the right choice for me. The outer duvet material is a linen blend and the backing is 100% cotton sateen which feels super soft against your skin. The best part is that this duvet is machine washable! And even though we are heading into fall, this linen duvet is medium weight so we can definitely use it through the beginning of winter if not longer since we are in Southern California.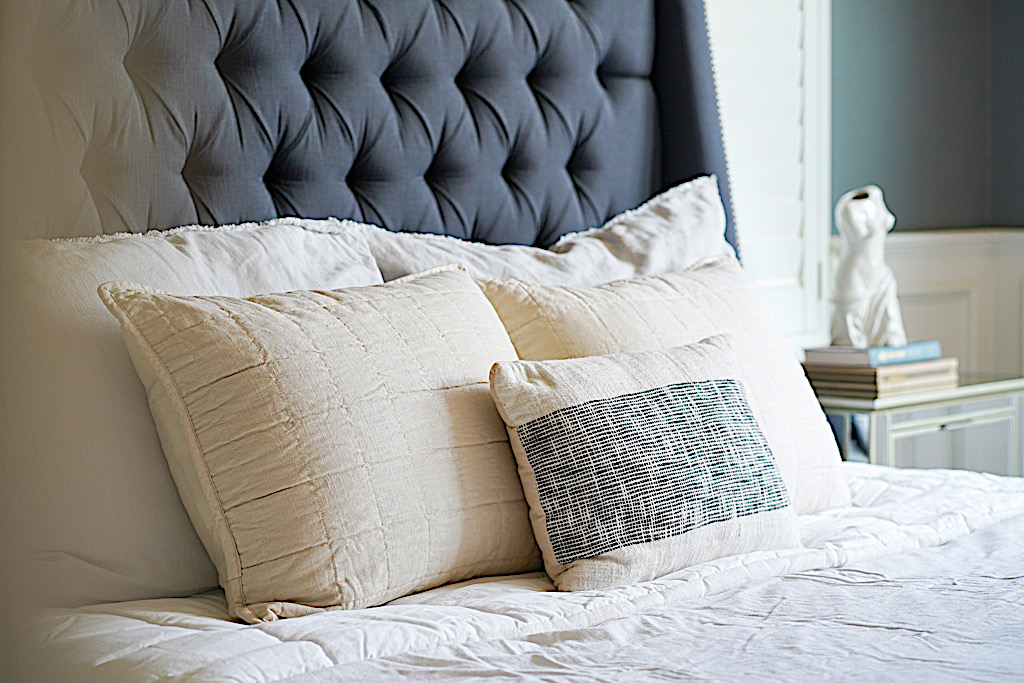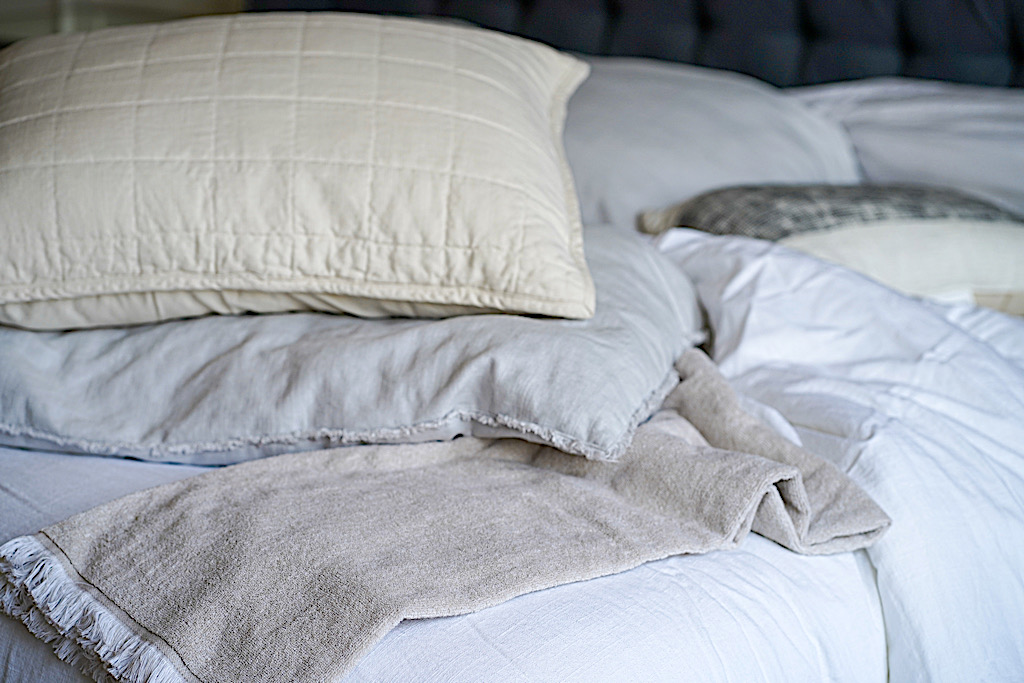 And of course, what is new bedding without new pillows?! I am obsessed with the Euro throw pillows from Casaluna. Our entire family fights over these king Euro pillows because they are so plush and comfy. The duvet comes with standard linen shams and I purchased the heavyweight linen blend king shams separately to go with our bedding.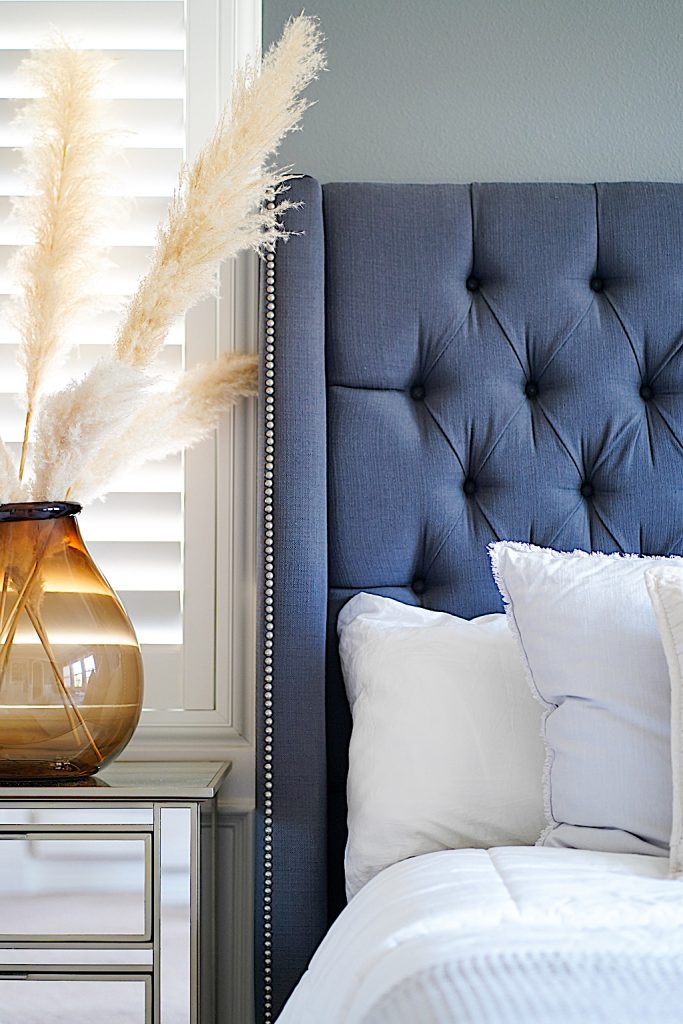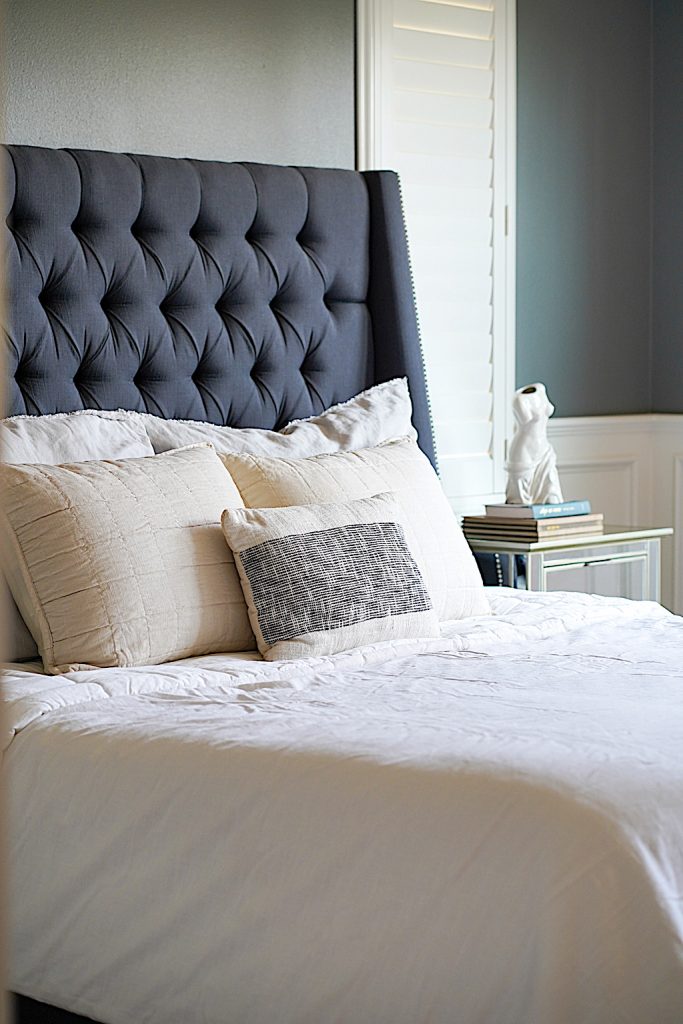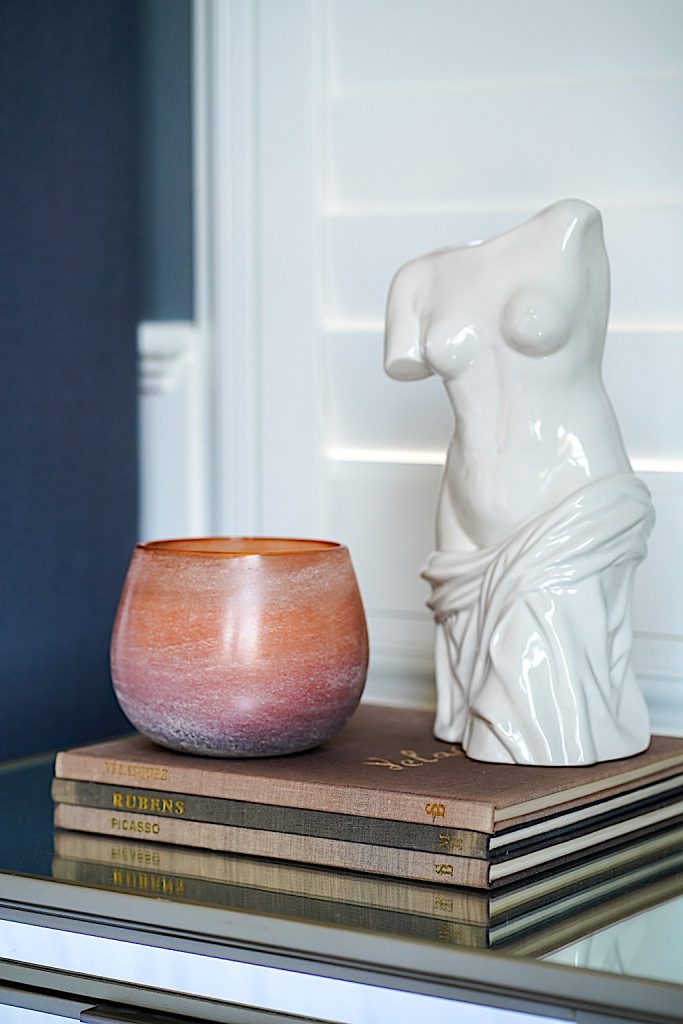 Casaluna launched a few months ago and trust me when I say the items are flying off the shelves! Already many items (especially in bedding) are selling out quickly. But have no fear, I just hit the "Notify me when it's back" button and sure enough within a few days I received an email and was able to purchase my bedding set and pillows I wanted. So yes, they restock quickly.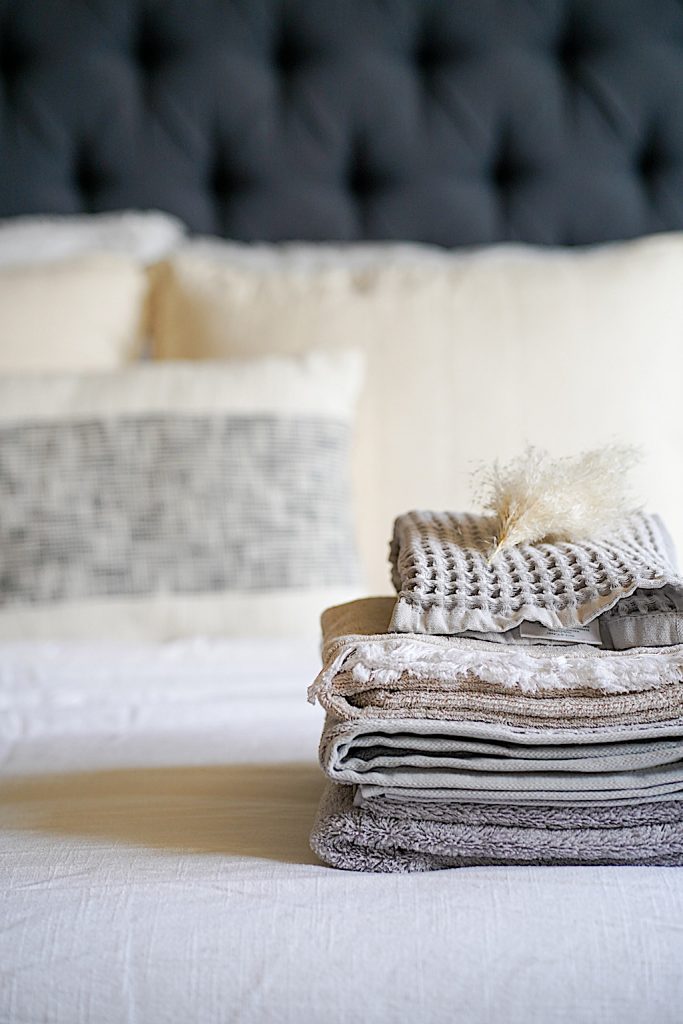 If you haven't checked out the Casaluna brand at Target yet, trust me, you will be so glad you did. Let me know if you bought any pieces and what they were!
Shop all my Casaluna picks here:

Thank you to Target for sponsoring this post and making my bath and bed a sanctuary. All reviews are my own.