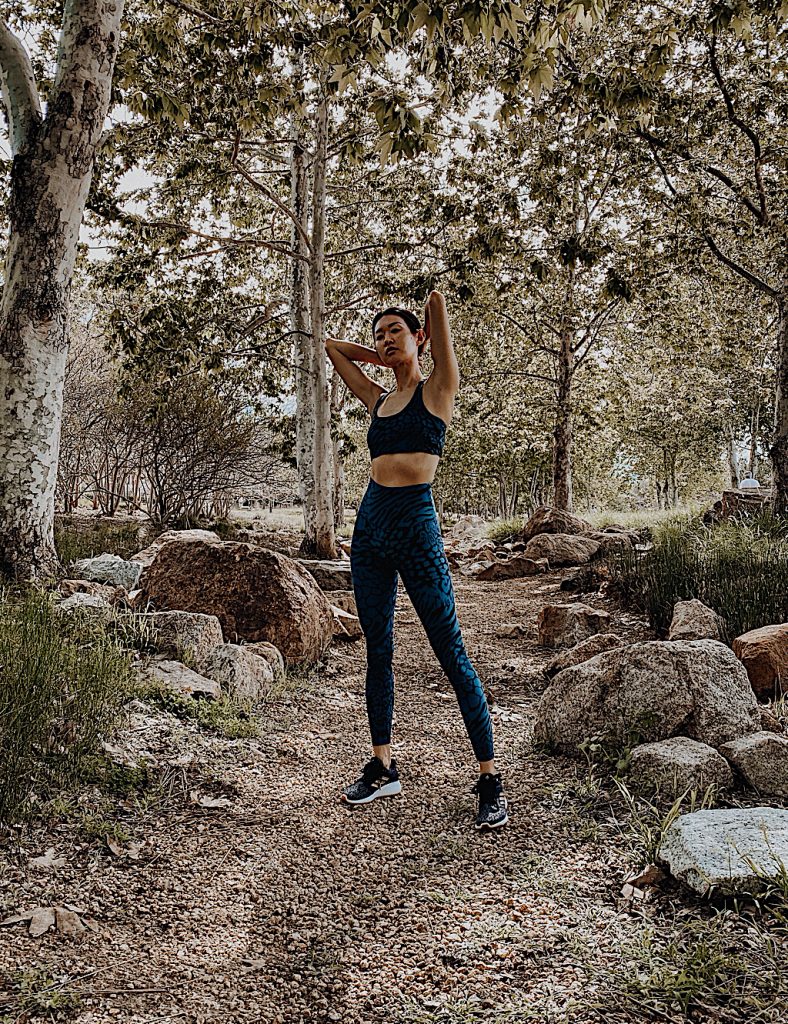 A few weeks before we were on lockdown, I decided to start working out again after a two year hiatus. I was going to the gym 3x a week until news of the #Coronavirus hit and we began #SocialDistancing. I didn't want to stop my workout progress and since I had some extra time on my hands now, I began workouts at home. I always say something is better than nothing.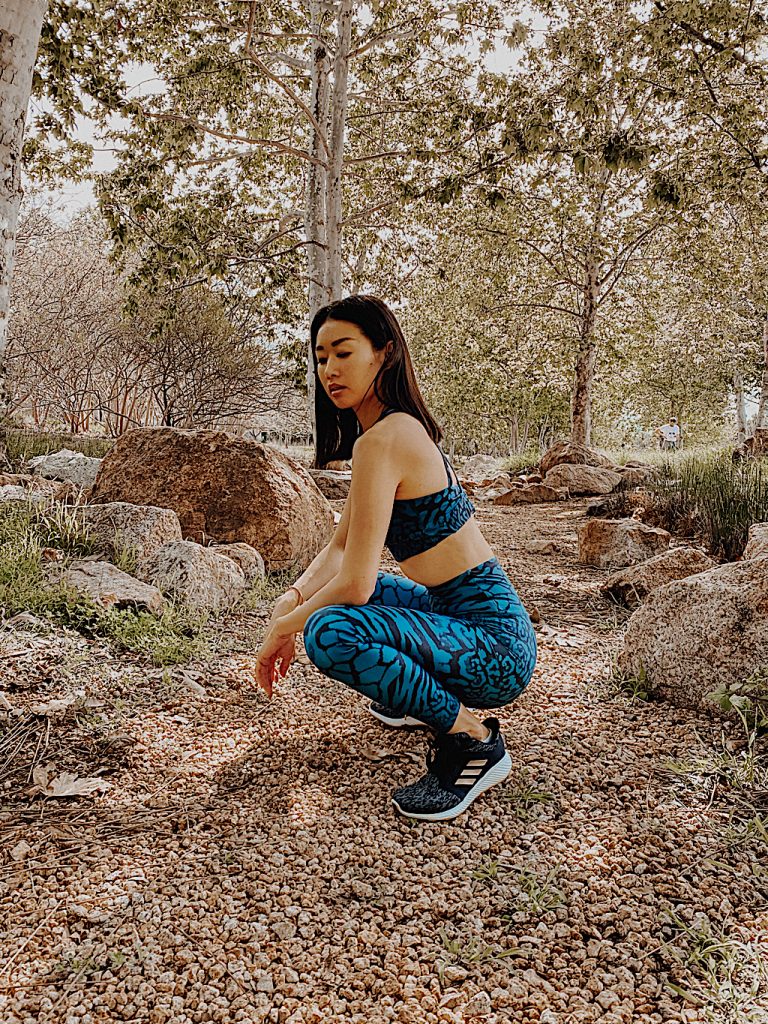 With us being in quarantine and all, I have been so impressed by our community and how we are pulling together to get through this. So many businesses are offering free apps and livestreams so that we can continue to workout from home during this self isolation period. Below are some of those that are worth mentioning that you may have not yet heard of.
If you follow me on Pinterest, you can see I also post at-home workouts that target specific areas like arms, butt, and HIIT training. I also pin lots of recipes, healthy breakfasts, beauty, home, and more so make sure you are following me here to get more lifestyle inspiration.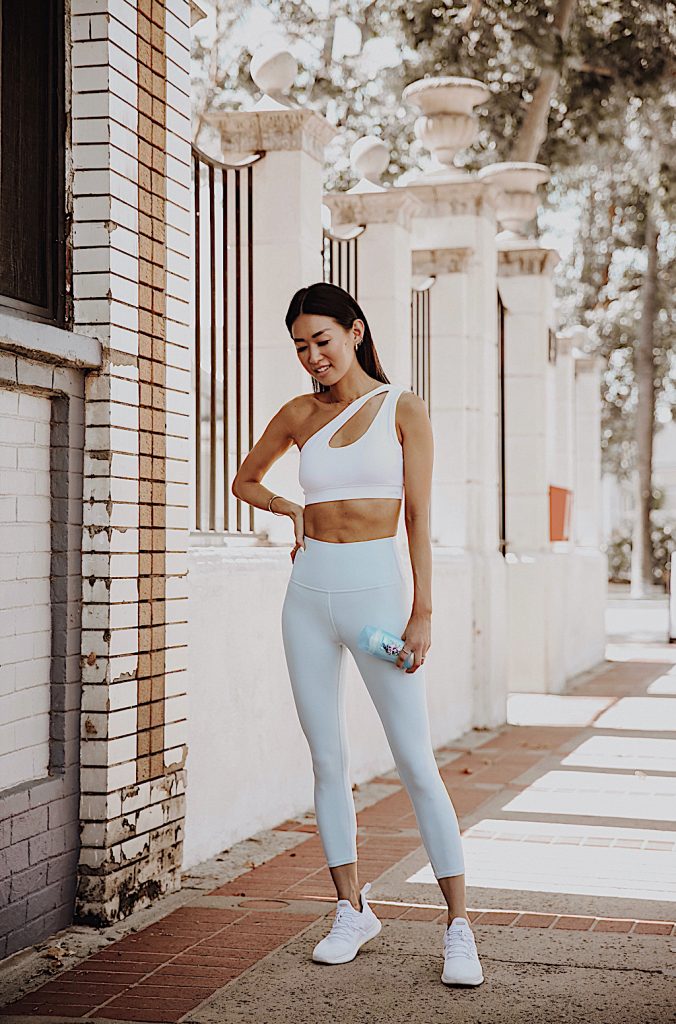 Below are some free programs you can check out. My personal favorites are the Sweat app (I used to do BBG at home years ago) and the Tone It Up app. I typically prefer high intensity workouts over something more slow paced like yoga, but that's just me.
@sweat app – from the creators of BBG. HIIT training with results. Personally, after doing BBG in the past, I don't think it is quite as challenging but more difficult than Tone It Up. Free 7 day trial and definitely worth it.
@toneitup – Many different workout options to target certain areas such as arms, abs, legs, yoga, etc. Not as challenging as @sweat workouts, but great for beginners to mid-workouts. Free app download.
@popsugarfitness – I am enjoying these videos on YouTube that range anywhere from 12 – 40 minutes of different exercises to target specific areas. These are also high intensity workouts to get the most out of your workout.
@beverleycheng – live-streaming workouts from her at-home program, 5 days a week at 4:30PM EST. Lots of HIIT with little or no equipment. She also offers a Fit From Home Guide here which costs $59.99 where you get meal plans and under 40 minute workouts.
@melissawoodhealth – just check out her body to see what you can achieve. Long, lean lines and a free 7 day trial.
@lovesweatfitness – 30 day free trial to the premium membership. Her LSF app includes slim down e-book, daily workouts, recipes, and more. Katie is from Orange County (where I am from) and she is living proof that good food, working out, and a positive mentality can change your life. She lost 45 lbs through a lifestyle change!
@aloyoga is offering a 14 day free trial for you yoga enthusiasts as well where you can #OmatHome. They offer yoga, to strength training, as well as mediation which we could all use right now for some zen.
Before you begin a workout, start with some cardio or warm up. Here are a few that I like to do: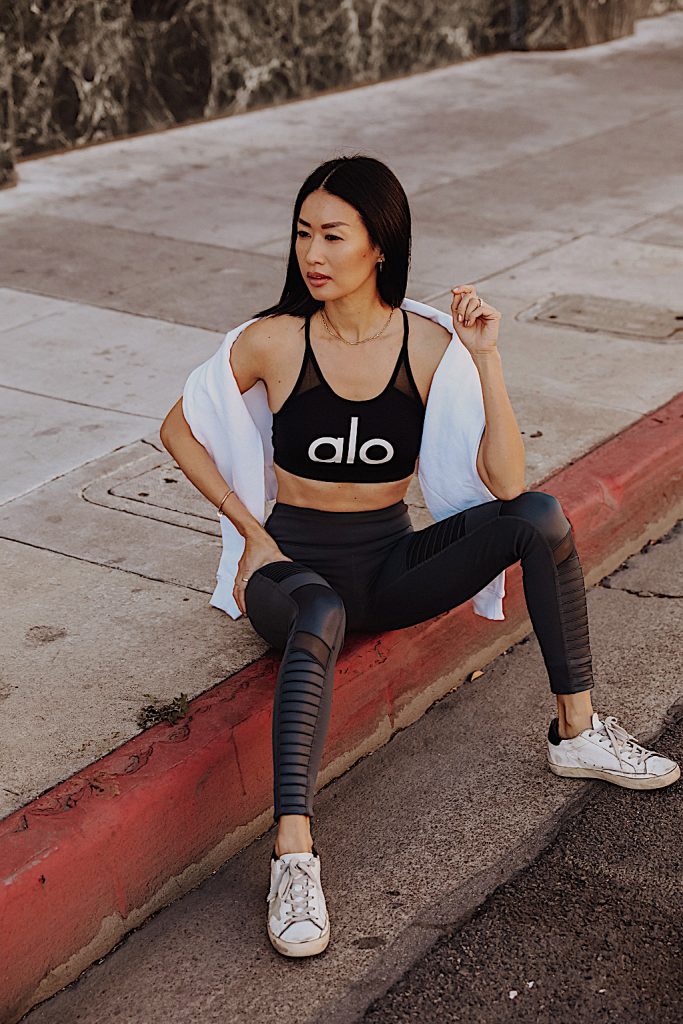 The other thing I found super helpful is to get a group of friends together to motivate each other. I have a group that keeps each other accountable to workout at least 3x a week. We check in when we complete a workout. If one of us does not do three workouts that week, we all have to do four the following week. You definitely don't want to let your group down or be the reason for an extra workout, so this is great to keep yourself going!
What are some of the at-home workouts you have been doing or some tips you have to keep motivated to workout? Please share!
Here are some things you can use also to keep your workouts going at home.
Cute Activewear:

At-Home Equipment: