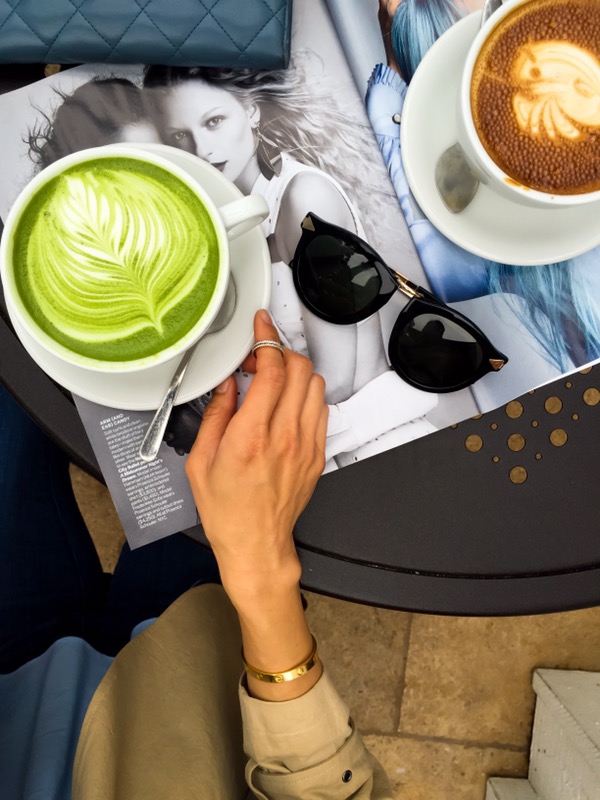 I know most people dread Mondays because it's the start of a full week and they're probably recovering from a weekend filled with fun and sleeping in. I actually don't mind Mondays that much because to me it is a fresh start and a whole new week of adventures ahead. But just because I like Mondays, that doesn't mean I don't need my matcha AND latte to face the day!
Some things I like to do when starting the week, or starting a new day are below:
1. Find a quote that inspires you. I usually go on Pinterest for motivational quotes, but Instagram also has so many good ones. I am a lover of quotes, but one that I keep going back to is "Don't chase people. Be an example. Attract them. Work hard and be yourself. The people that belong in your life will come find you and stay. Just do your own thing." It's easy to get caught up in what other people are doing and comparing yourself to them, but that's when life gets stressful and you get down on yourself. Everybody started at the beginning, where you are today, so don't compare yourself to someone who is on chapter 20 when you are starting at chapter 1.
2. Review your week. Look at your calendar for the week just to refresh your memory on what events you have coming up. Then focus on the things you need to do today. Tackle each item one by one instead of overwhelming yourself with a million to-dos. Create a list and check it off. By having a list, you won't forget what you need to do, you can plan efficiently, and you get a sense of accomplishment each time you check another item off the list.
3. Take time for yourself. For the benefit of yourself, but also for those around you, stop, breathe, take a pause, then move on. Everyone needs downtime and whether that means taking 10 minutes to catch up on Instagram (just keeping it real) or an hour at the gym, take that moment so that you can reset and continue your day. I know for a fact that I am much more pleasant and nicer to my family when I have some time to myself and in turn they are happier too.
4. Start the morning off with the right foods and coffee of course. Nothing sets your "diet" for the day than what you eat in the morning. My favorites are avocado toast, hard boiled eggs, omelet, and when I have time, a green juice. And just as you start the day off with the right foods, end the day off the same way by eating a well balanced meal of protein and veggies and don't snack or eat past 7PM! Trust me, you may hate this when you're doing it and your stomach grumbles while you try to sleep, but I guarantee you'll be happy you did it when you wake up the next morning.
5. And finally, connect with someone. And by "connecting," I don't mean sending a text message or a snap, but talk to someone on the phone or face to face. In a generation where electronics are the norm, we typically forget the basics of a real conversation where looking at our phone is not involved. You would be surprised at how much more you learn when you're not looking at your phone. For me, conversations with my girlfriends, other mommies, my sisters, my mom, my husband…all those add value to my life. Whether it is a new recipe learned, a trip planned, insight into how someone dealt with a similar situation, all of that takes place from a conversation.
All of the above work for me and hopefully they are things that you can implement in your life to make Mondays not so terrible. If you have any tips to share, I would love to hear those as well. Just as I am here to provide my input, I would love to learn from you too because that's what it's all about – inspiring others and being inspired. Now look Monday in the eye and say, "Monday, you've met your matcha!"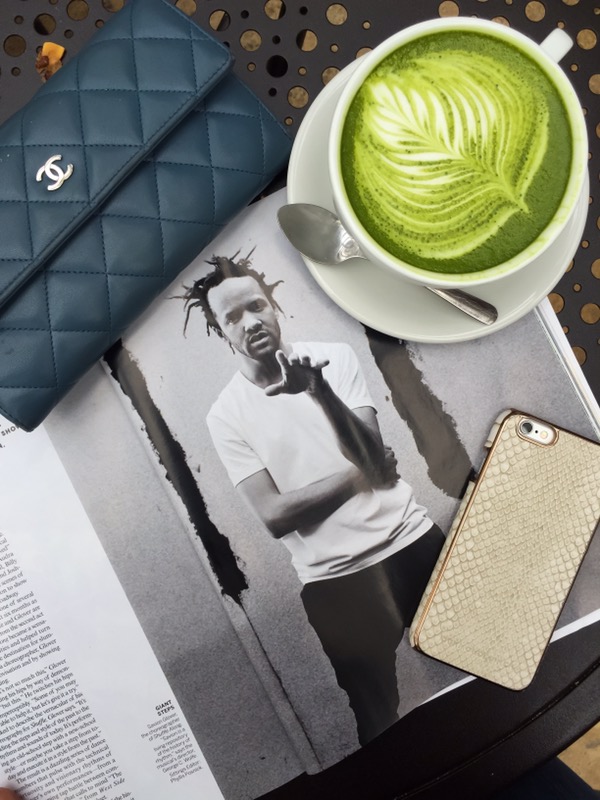 Wallet | Chanel similar here and here
Sunglasses | Karen Walker
iPhone Case | Richmond & Finch