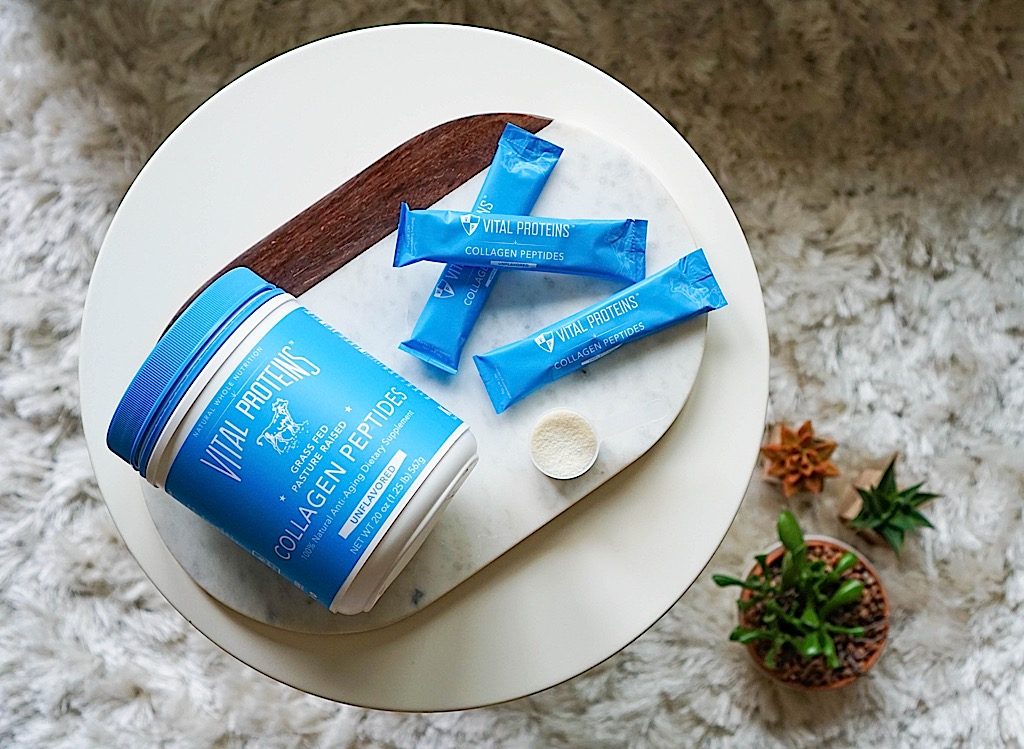 One characteristic of mine that you may or may not know is that I can be very routine. Not when it comes to restaurants, social events, or outings, but when it comes to my daily intake of vitamins and natural supplements, I definitely follow a routine.
My mornings always start with a liquid breakfast, including coffee. Typically I am double fisting with a latte in one hand and a homemade smoothie or juice in the other. Juicing or smoothies are such great ways to get your daily intake of fruits and vegetables and also a way for me to add essential collagen to my diet.
Vital Proteins is my go-to brand for adding collagen to my meals. As I get older, I am all about anti-aging products and supplements that benefit my overall health. I've been using the Collagen Beauty Greens and the Marine Collagen for a few months now and love them, but as I finished those powders, I wanted to try something new.
The Collagen Peptides is similar to the other Vital Proteins powders I have used, but does not have that slight "greenie" taste like the Beauty Greens nor the aftertaste of the Marine Collagen. The Collagen Peptides is ideal because it dissolves quickly in both cold and hot liquids which makes it perfect for adding into pretty much anything and everything. To get my double dose of collagen in the morning, I add this to my latte and my juice of choice.
Additionally, Vital Proteins also released these new Collagen Peptide Stick Packs which are amazing to take collagen with you to go! These single packs are the perfect dose of collagen and I add them to water, coffee, or juice when I'm outside of the home. They are small enough to fit into any bag and now I will never forget to get my collagen intake with these sticks!
Collagen is crucial in fighting aging and supporting strong bones, reducing joint pain, growth of nails and hair, and providing youthful skin. What I like best about the Collagen Peptides is that the taste is undetectable unlike some of the other collagen products out there. Below is one of my favorite green juice recipes I make based on Nektar's Toxin Flush.
Ingredients:
• 1 bag of Trader Joe's Organic Baby Spinach Leaves, or two bunches of organic kale
• 2 organic apples (I prefer green apples or Fuji apples)
• 1 organic lemon
• ½ inch of organic ginger (for more zing or when fighting a cold add a little more ginger)
• 1 handful organic parsley (I personally don't like the taste of too much parsley)
Steps:
1. Wash all the above ingredients and shake out excess water
2. Set up your juicer to begin juicing
3. I start with the fruits first as they have the most amount of juice (apples and lemon)
4. Then add the ginger, finish off with the leaves (spinach/ kale, parsley)
5. Once all the juice is made, add 1 scoop of Collagen Peptide and mix well
6. This will make a large juice for one, or two smaller drinks for two
If you're like me and want to fight aging and keep your body and bones strong, look into some of these amazing collagen products at Vital Proteins and make it a habit to add these essential vitamins to your diet.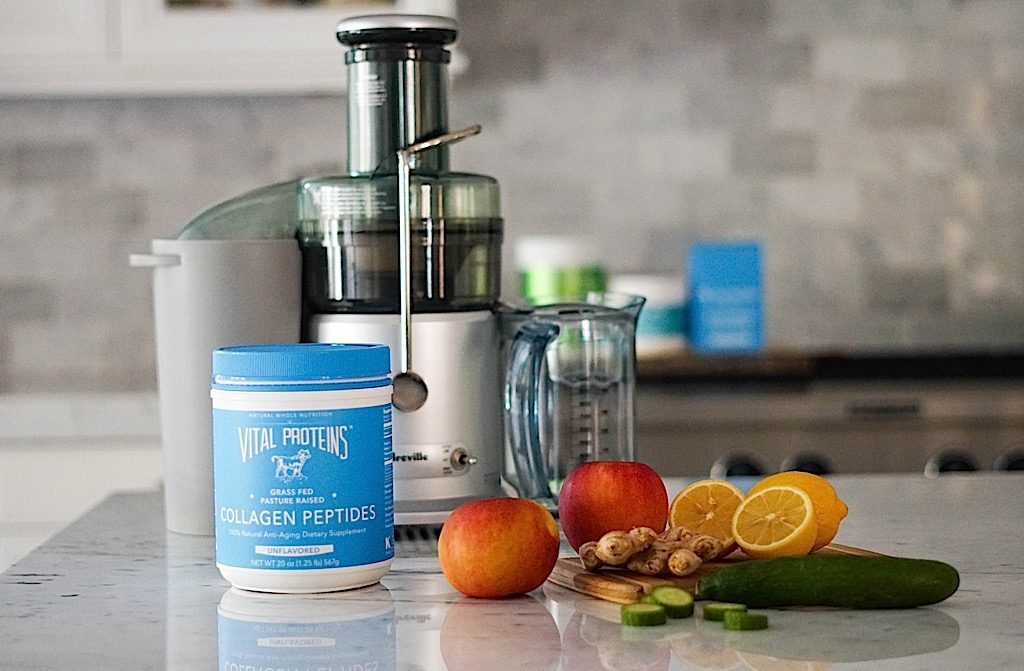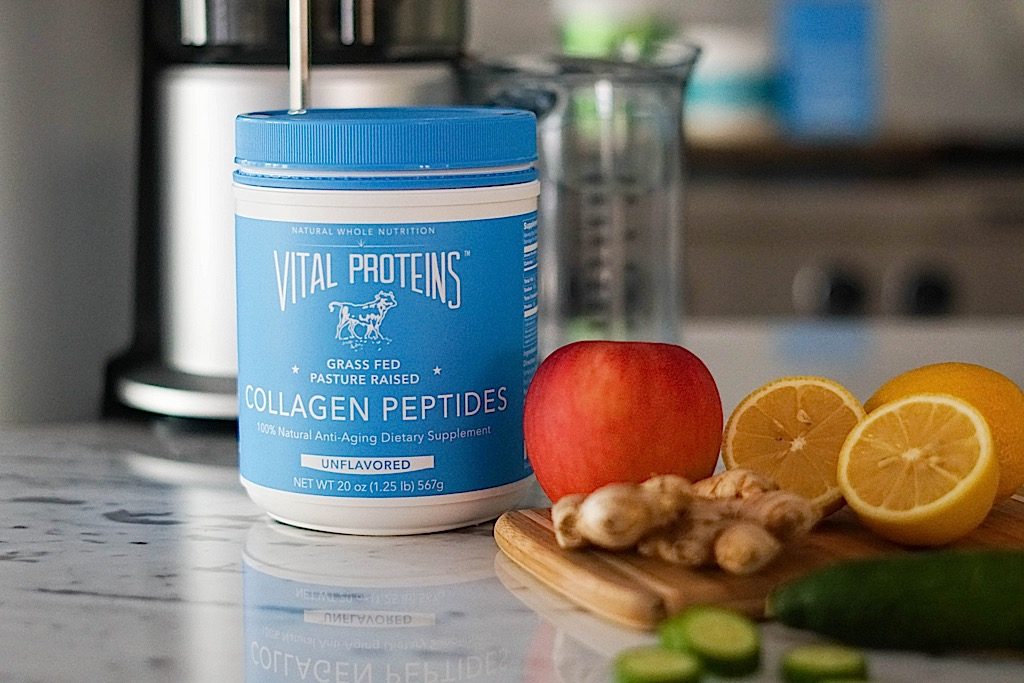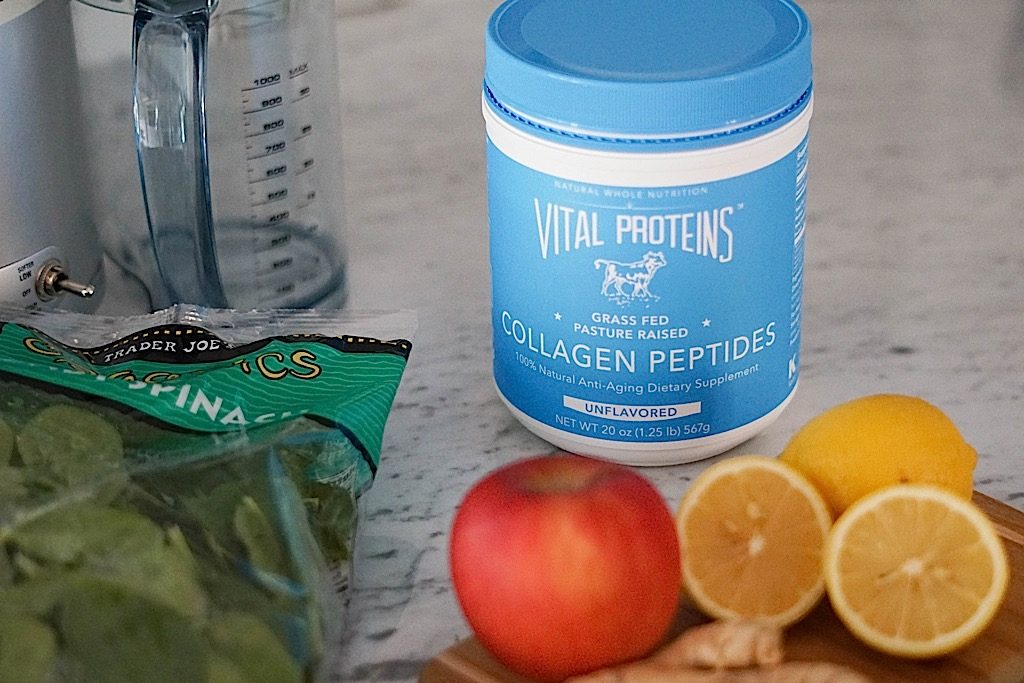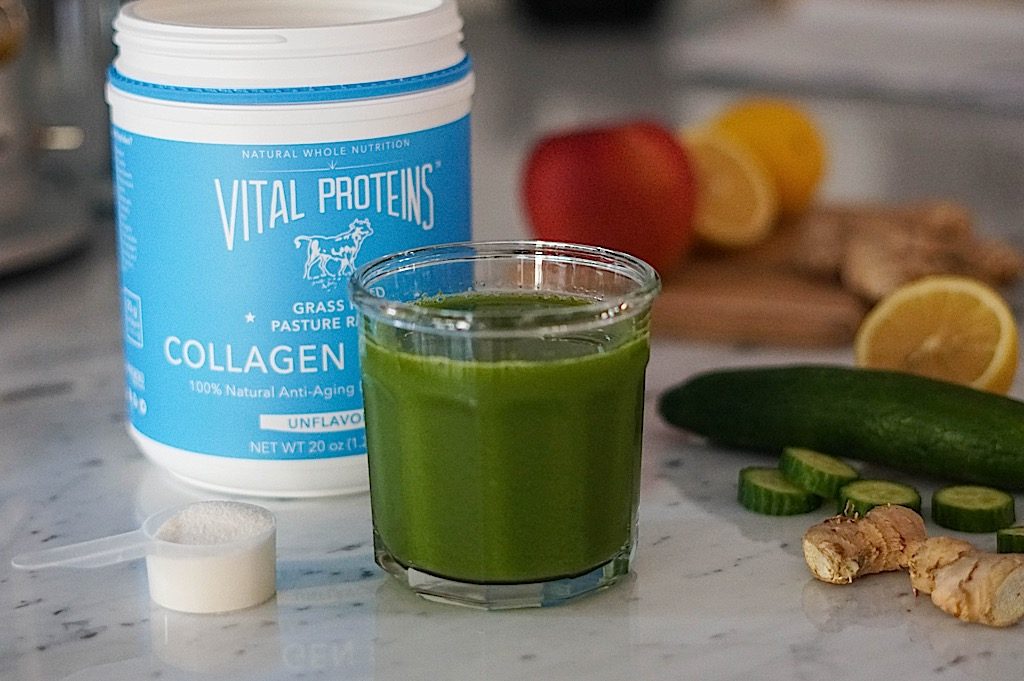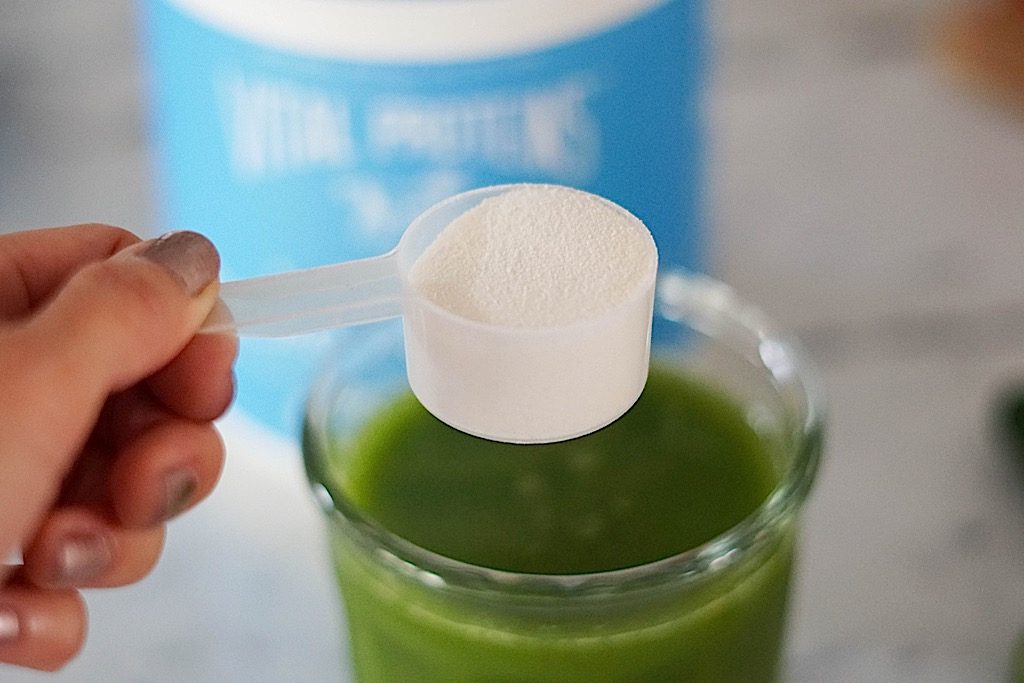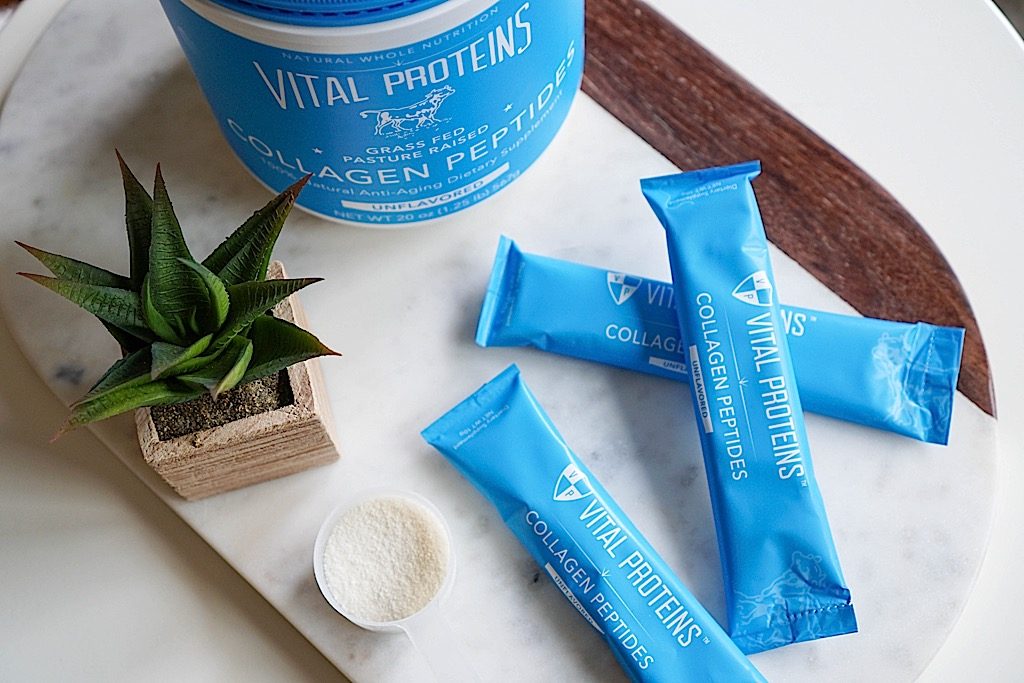 Below are my favorite Vital Protein products:

Thank you to Vital Proteins for sponsoring this post and keeping me as youthful and energetic as possible!