Thank you to Olay for partnering on this post. All thoughts and opinions are my own.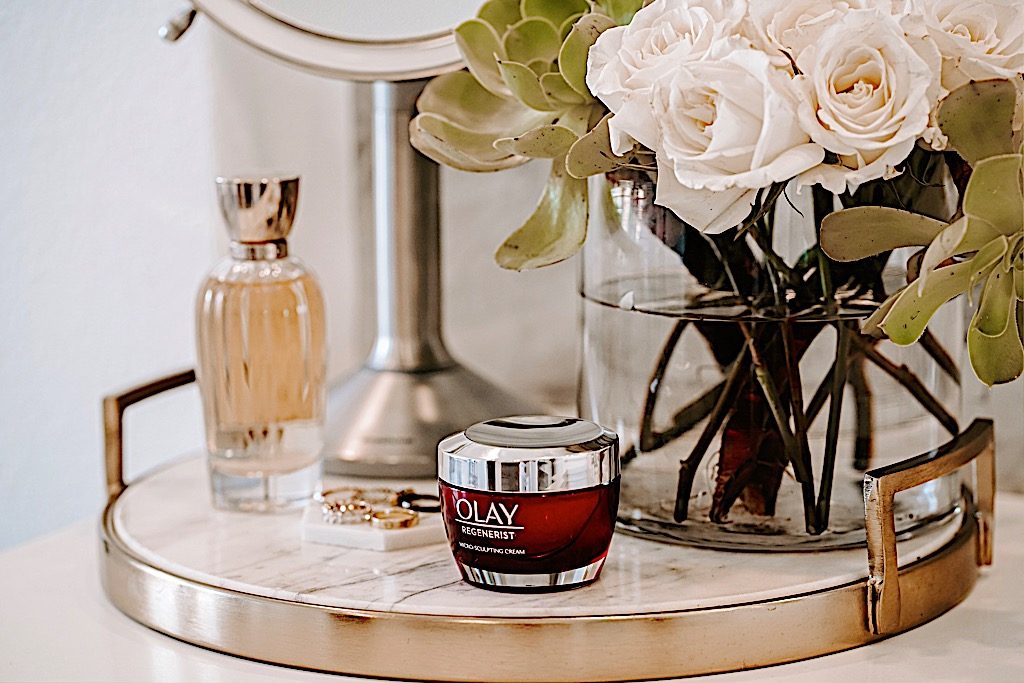 As you all know, skincare is a huge part of my life. A part of being confident has a lot to do with my skin. Growing up I watched my mom take good care of her skin, using products that provide a lot of hydration and anti-aging benefits.
The one product I always remember her using was Olay's moisturizer. Not only was it affordable, it did what it was supposed to – fight aging and leave skin smooth and hydrated.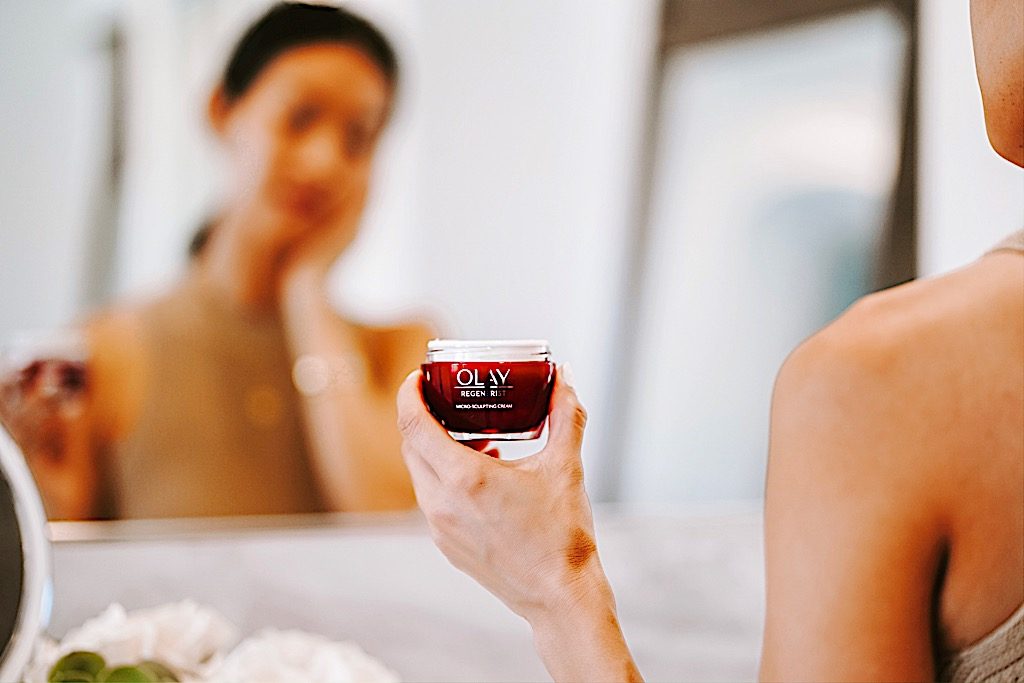 Fast forward to me now as an adult and a busy mom, I find myself reaching for the same moisturizer that my mom used – only updated with a better formula and more benefits. Despite my travels across the world and access to so many different brands, I've found that Olay's Red Jar products (the Regenerist Micro-Sculpting Cream and Regenerist Whip Face Moisturizer ) are superior to some of the best moisturizers in the world! And while they work well, they are also super affordable which I appreciate because they are providing luxury quality at an accessible price.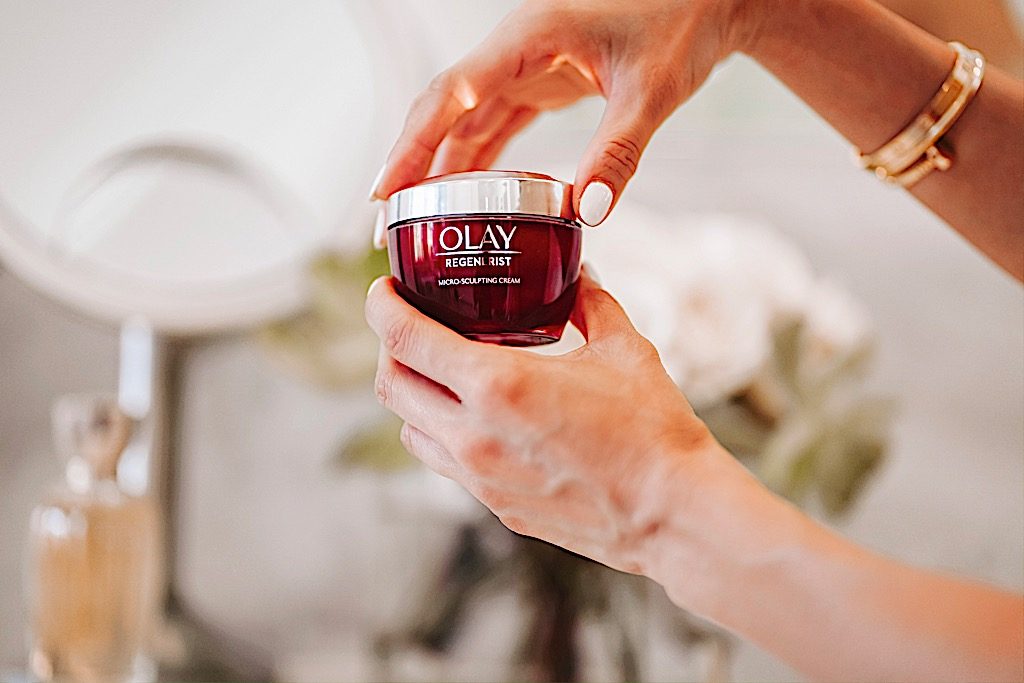 I've tried both Olay Red Jar moisturizers and I personally love the Regenerist Micro-Sculpting Cream. I prefer a more rich, luxurious-feeling moisturizer for my dry skin. The Regenerist Whip is great too, especially for day, and is lightweight and matte. This is great for those with oily or combination skin.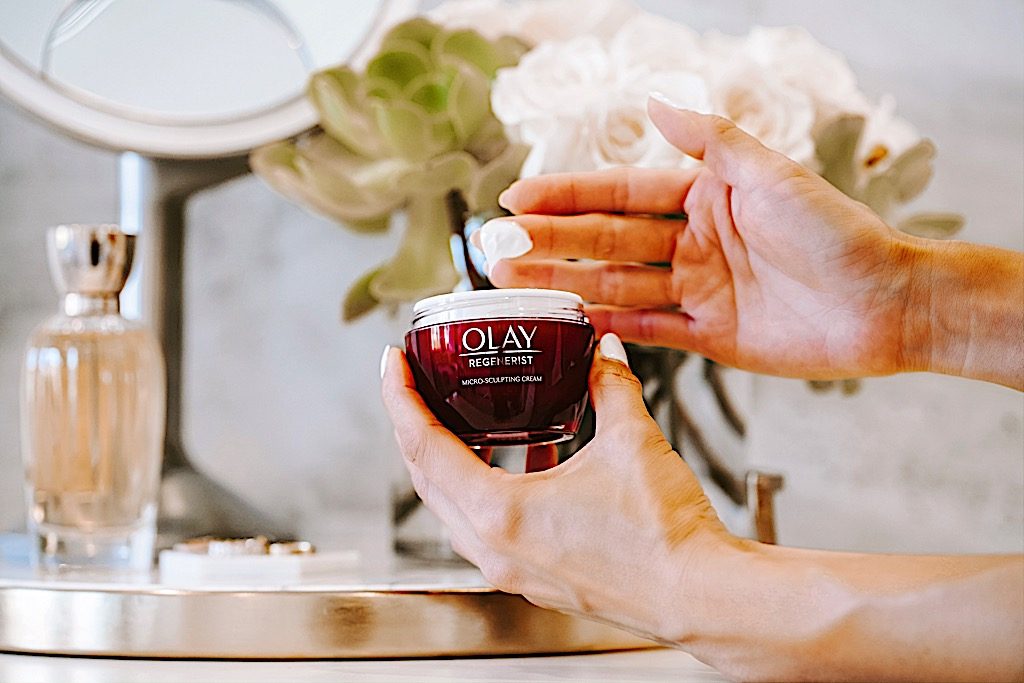 Both Olay Red Jar products have amazing ingredients to fight aging and improve overall skin texture. They both include:
Niacinamide (Vitamin B3) that is crucial for regenerating surface skin cells and strengthening our natural moisture barrier. In fact, each Regenerist red jar contains as much B3 as 2,500 cups of kale! I mean, talk about skin food!
Amino-Peptide Complex II that is important for anti-aging as it improves elasticity, smoothness, and firmness. All things we need as our skin matures.
I created a quick video on why I love the Micro-Sculpting Cream and how I use it in my daily routine.
No matter what season it is or where I am traveling, my Regenerist Micro-Sculpting Cream comes with me. It is great for all climates and the key anti-aging ingredients instantly plumps and lifts surface skin cells and leaves my skin hydrated during my travels and for every day. And when I am confident about my skin, I feel fearless and can face anything!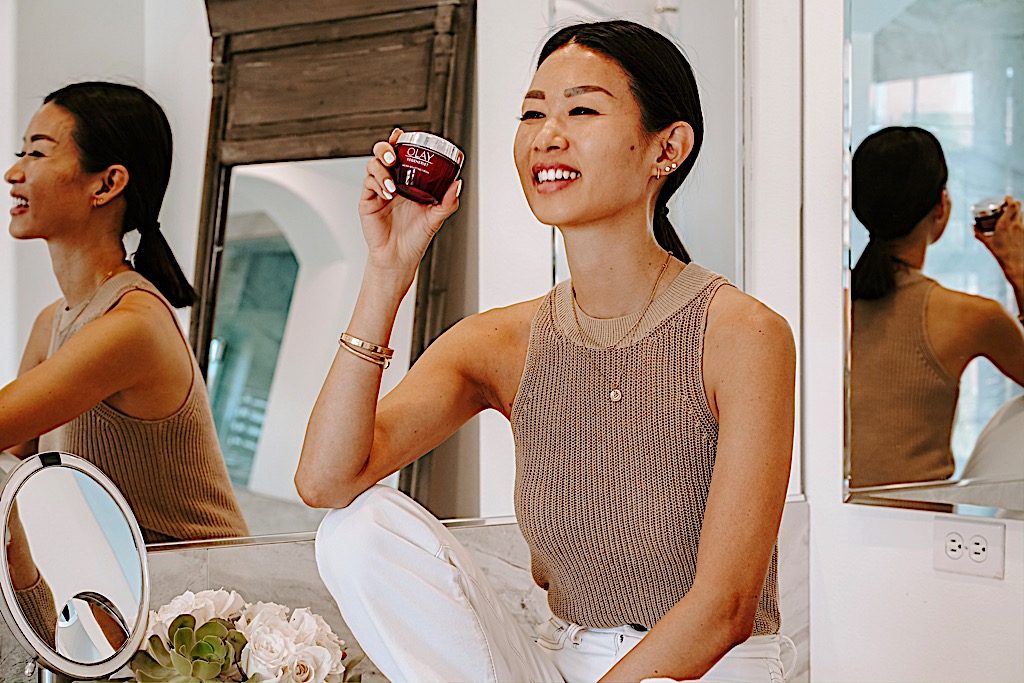 If you want to find out which Olay Regenerist Moisturizer is best for you, click here. Let me know in the comments which one you are going to try!