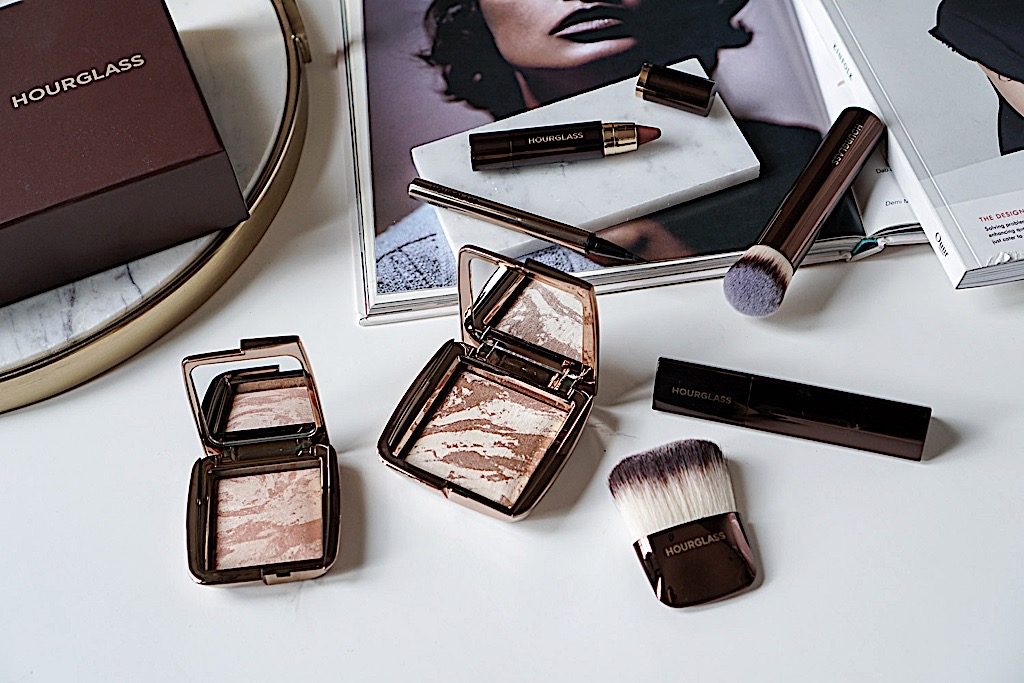 When it comes to my style, I typically stay minimal. The same could be said for my makeup. I'm not a makeup guru by any means so the less products I have to work with, the better. Also, I don't like much on my face so the basic highlighter, nude lippie, bronzer, and eyeliner pretty much sums up my every day face.
I have been a fan of Hourglass cosmetics for a few years now. I'll have to admit my first Hourglass purchase wasn't even for their makeup but for their brushes. I was looking for some high quality brushes to invest in that did not shed. When I asked the professionals at Sephora what brand made the best brushes, she didn't hesitate when she replied, "Hourglass."
My Hourglass brush purchases quickly led me to their lip treatment oil, their Femme lip stylo, mineral primer, and their ambient lighting powder. Recently I added some new Hourglass products to my collection which I had to share with you (because they are just that good!).
Vanish | Foundation Stick (Warm Ivory)
I like ease of application, coverage, but weightless. This foundation stick is all of that and more. For days I want more coverage, for taking photos or special occasions, this is my go-to stick. The triangular shape makes it easy to directly apply and contour and can also be used with the Vanish Foundation Brush. There are 26 shades so you will definitely be able to find your perfect shade. It is on the fuller coverage side so I would suggest using it over a serum or misting the face after application. I love the creamy feel of it, and even though it provides a lot of coverage, I like that it feels weightless on my face.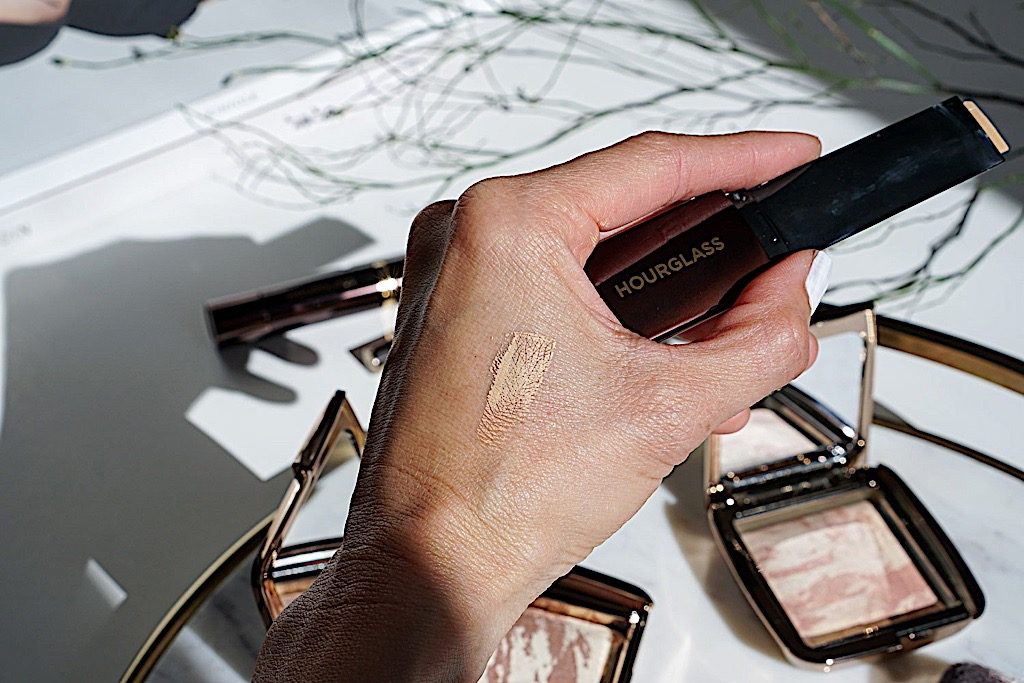 Vanish | Foundation Brush
Personally I never used a foundation brush to put on foundation. I use a sponge or my fingers to blend. But since I got the Foundation Stick and the specialist suggested the brush for a more seamless finish, I gave it a try. And Oh. My. Goodness. Who knew a brush could make such a difference? The shape of the brush fits all the contours of my face including the sides of my nose and under the eyes. The main differences I see between using this brush versus a beauty blender is that it creates an ultra soft texture and even coverage on my face, it uses less foundation, and the application is much faster.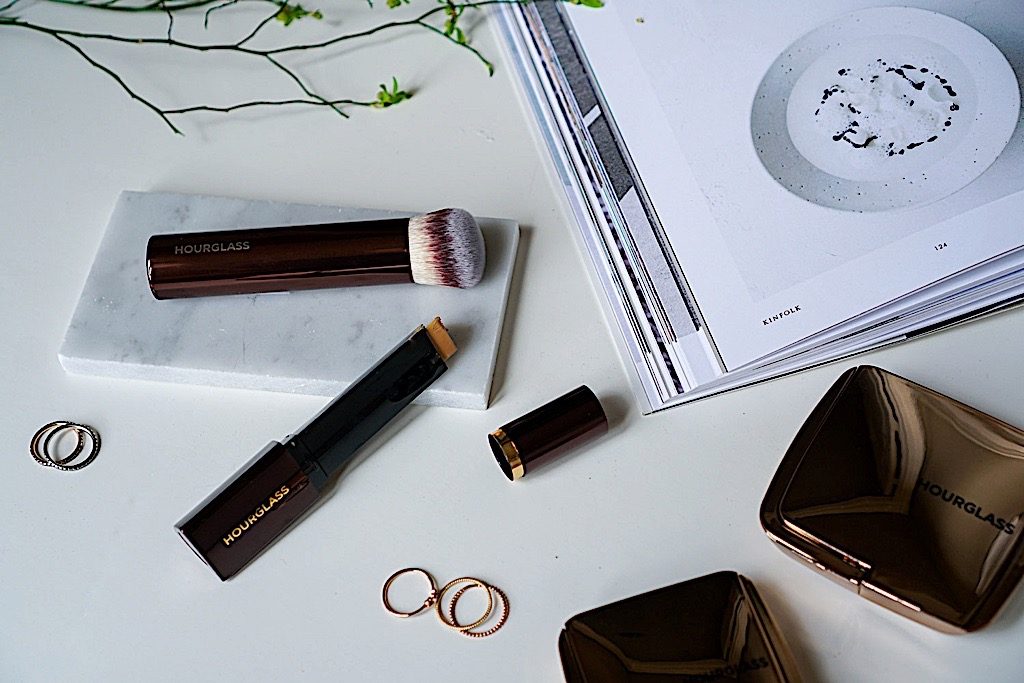 Voyeur | Waterproof Liquid Liner (Ultra Black)
Everyone needs a go-to liquid liner and for me, I prefer one that stays put. Meaning, after hours of wear, the cat eye is still there and not smudged or on the tops of my lids like a blob (hate it when that happens). I used to use the Kat Von D tattoo liner, but after trying the Voyeur liner, I'm hooked. The pen-format tip is great because it so precise that you can get a thin line or work your way up to a dramatic winged eye, but it is also less flexible compared to other liners (but I like that). Some have complained that the tip frays after several times of use, but I have been using it for weeks now and the tip is still intact. I also love that it has a dark black pigment compared to most liners so you get that definite black liner look (versus a dark grayish tint). I tend to have oilier lids so this actually has proven to work the best for me and is perfect for the summer months.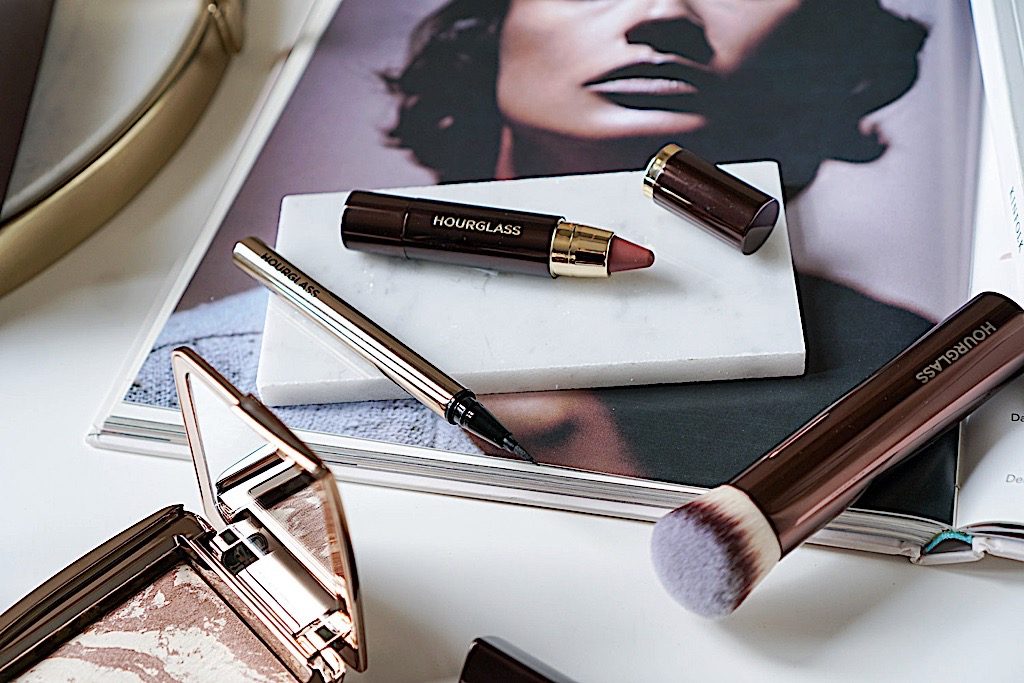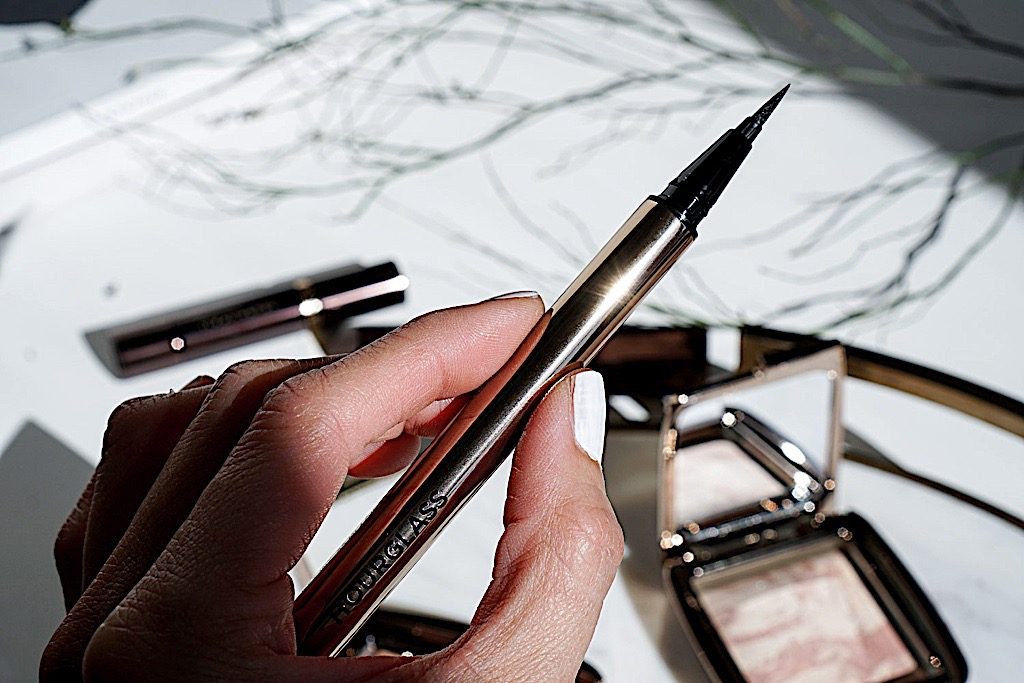 Ambient | Strobe Lighting Blush (Brillant Nude)
This is a MUST-HAVE to really draw that extra lighting and glow to your face. Hourglass has really hit it out of the ballpark with their Ambient Lighting products and what makes their lighting products so unique is the Photoluminescent Technology that creates exhibit depth and dimension to amplify the colors to another level. There are six shades and you can tell by the palettes that there is a balance or mix of pigment and powder to deliver that radiant, glowy finish.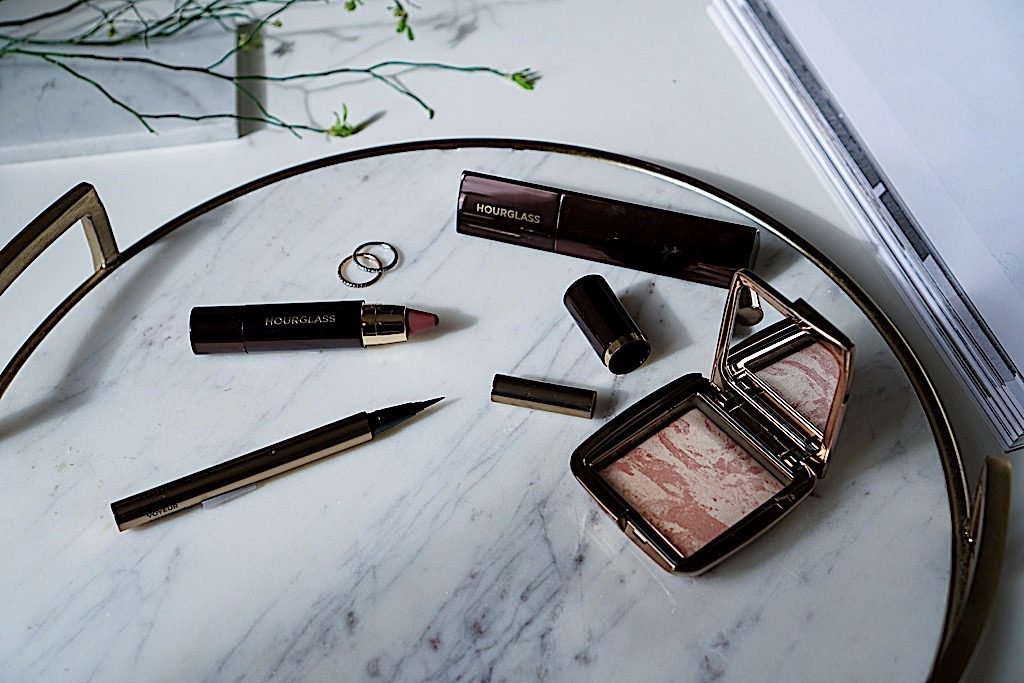 Ambient | Lighting Bronzer (Diffused Bronze Light)
The same technology as the Strobe Lighting Blush but in bronzer form. Perfect for a sunkissed, healthy glow year round. There are four shades you can choose from and I went with Diffused Bronze Light (ideal for light/medium complexions) because with vacations coming up, I wanted more of a warm sunlit glow. I also like these shades because they don't have too much pigment meaning you can build upon them without looking overly made up or caked on. With all of their powders a little goes a long way so totally worth the investment (so you can even get away with their travel sizes too).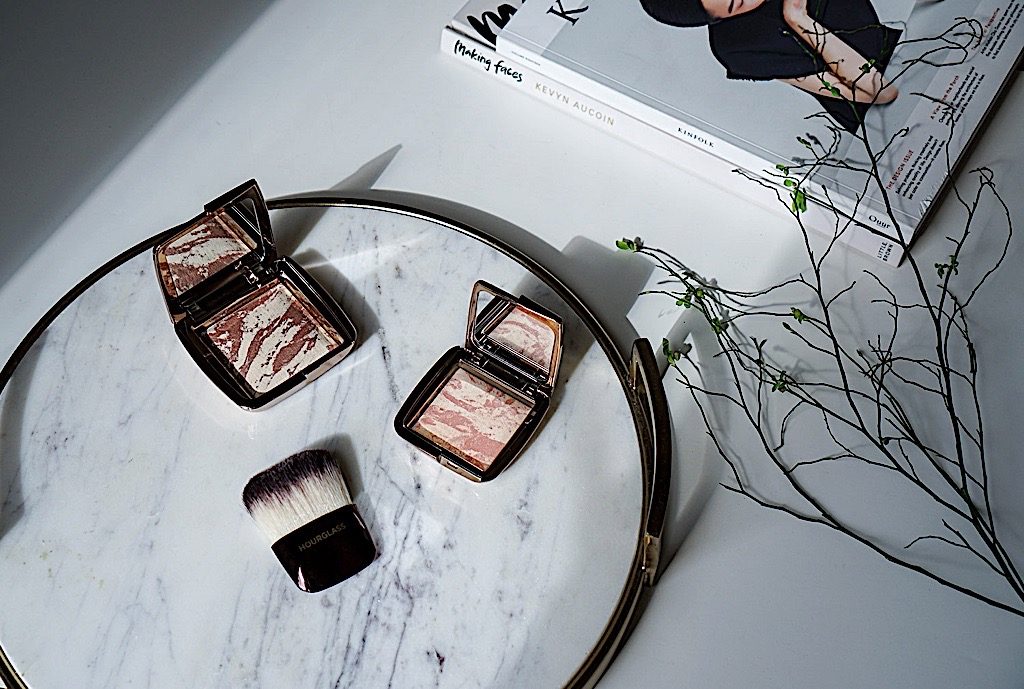 Ambient | Powder Brush
Like I said, if for anything else, buy Hourglass brushes because they do not shed. I've had a few of them for over 8 years and never have I seen one single hair from them left on my face. The Ambient Powder Brush is the perfect size to take on the go and also for an all over even, flawless application of the Ambient powder, blush, or bronzer. The shape of the bristles also makes it ideal for contouring as well. This particular brush is densely packed with extra-soft, high-grade Taklon bristles. Another bonus of this brush is that it is compact and priced below similar style Sephora brushes!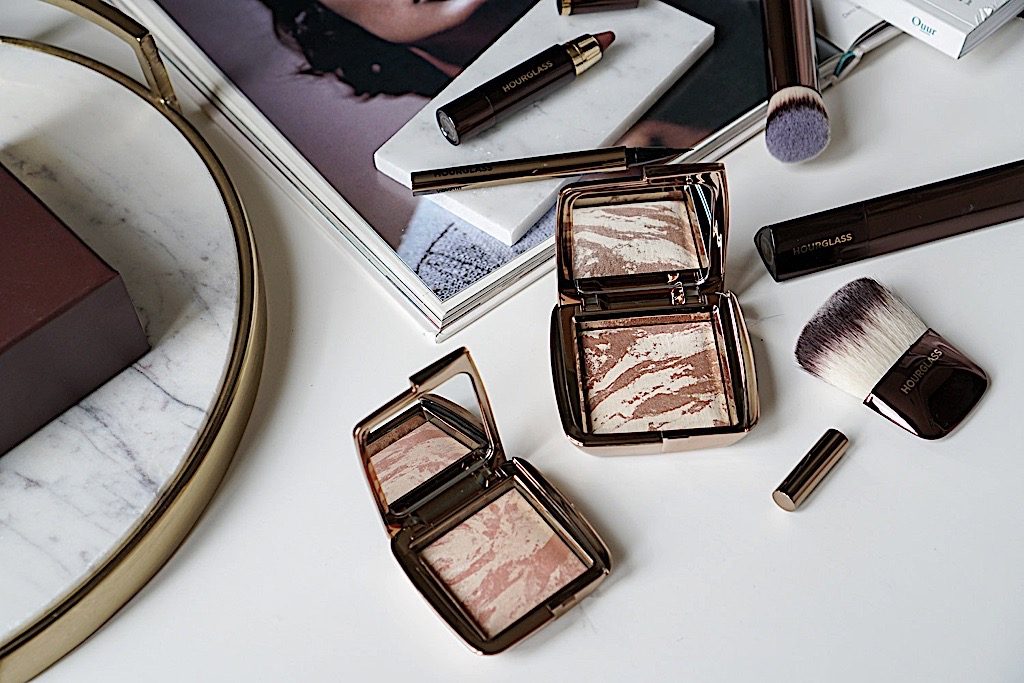 Girl | Lip Stylo (Achiever)
The thing about lipsticks is that they dry out my lips. So if possible, I don't wear lipstick. But when I do, I tend to wear nudes or barely there color and stick with a brand that is hydrating. Hourglass Lip Stylos are made with shea butter, jojoba, mimosa, and sunflower seed which keeps lips soft and hydrated and a silky finish. I have to admit, I love the names of the shades and found myself wanting to pick a shade based on the attribute I wanted to be or saw myself as. The "Achiever" is a deep mauve, slightly darker than a typical nude, but providing just a natural, pinky color to lips. The other one I contemplated was the "Influencer" for it's name and also for the deep rose beige hue. The only downside of the Lip Stylo is that it wipes off easily so you have to reapply often, but I honestly prefer that than lipsticks that dry out my lips.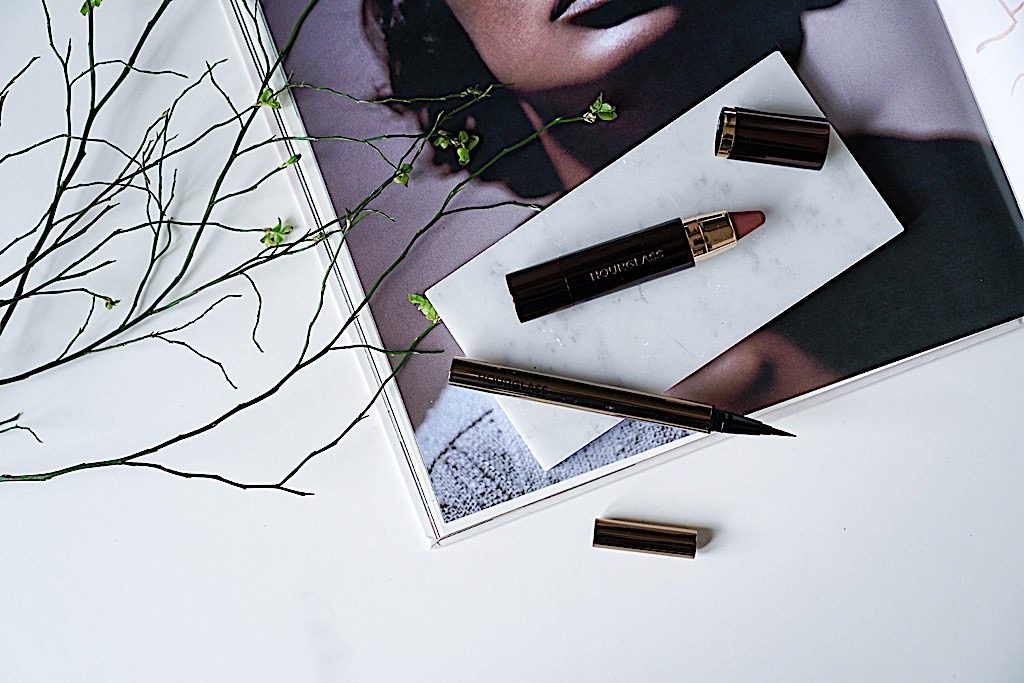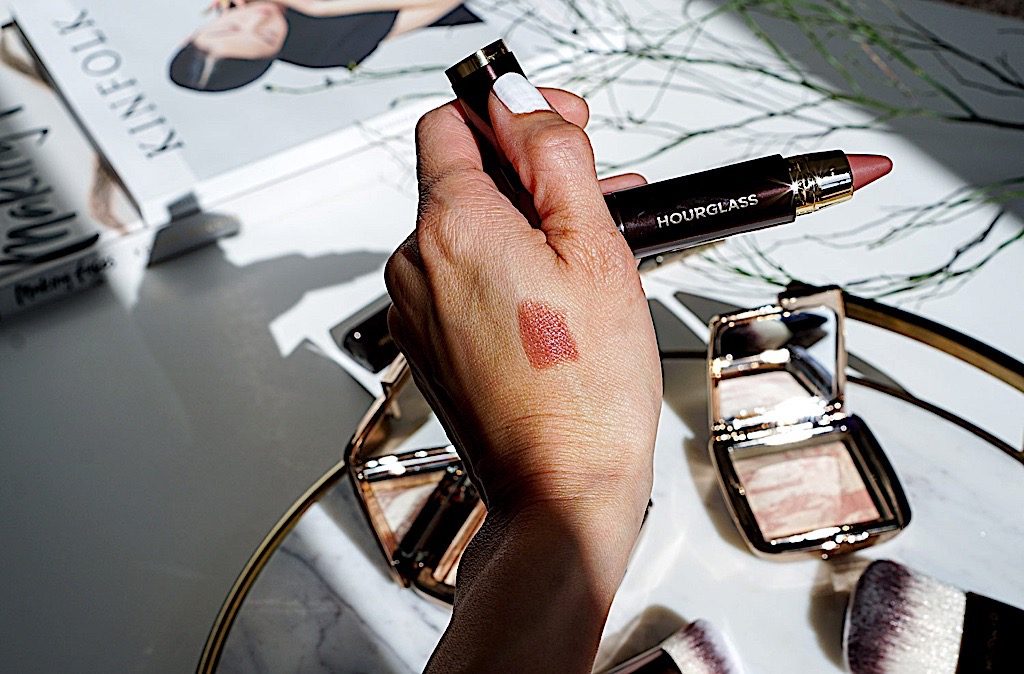 Overall I am a huge fan of Hourglass brushes and cosmetics. Not only are the colors and palettes perfect for a natural, glowy finish, they are free from paragons, sulfates, phthalates and the brushes are vegan too! Some of the products are priced on the higher end, but they are totally worth the investment overall.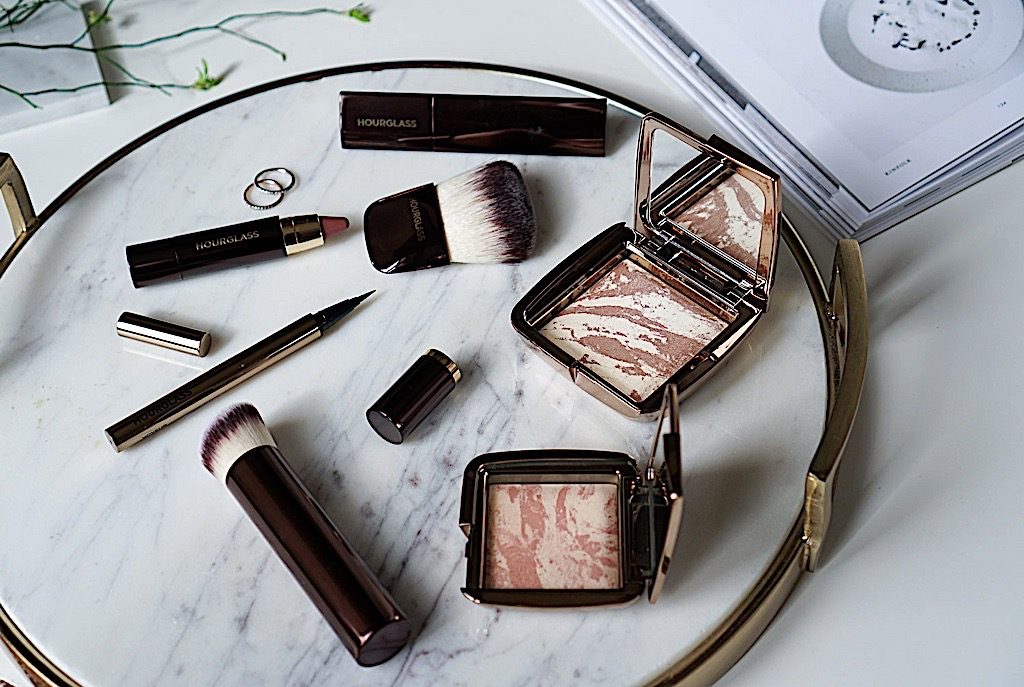 Below are some of my favorite Hourglass cosmetics!