This is a sponsored conversation written by me on behalf of Pantene. The opinions and text are all mine.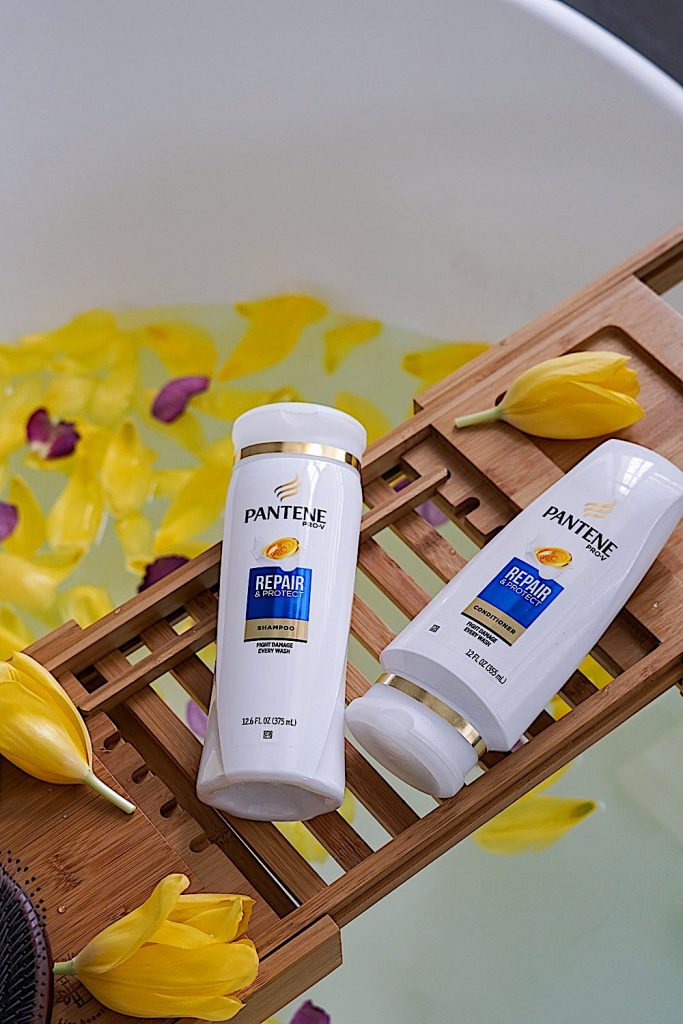 When it comes to looking and feeling my best, a lot of it has to do with how my hair looks. A few months ago, I cut my hair and stopped coloring because I noticed it was looking dull and I was experiencing lots of breakage. I really wanted to get my hair back on track and healthy again, so I could feel confident.
I decided to take the Pantene 14 -Day Challenge using the Pantene Repair & Protect Shampoo and Conditioner to turn my bad hair days into great hair days because nothing makes me feel better about my day than having healthy, beautiful hair.
I've always been a fan of Pantene products. I was fortunate enough to visit the P&G Headquarters in Cincinnati, OH about a year ago and went on a tour of the facilities and saw how Pantene products were developed. I was beyond impressed by the amount of research and development that goes into each of their collections. So, when I started the Pantene 14 -Day Challenge using the Repair & Protect Collection (one I had never tried before), I was excited to see how much my hair would change.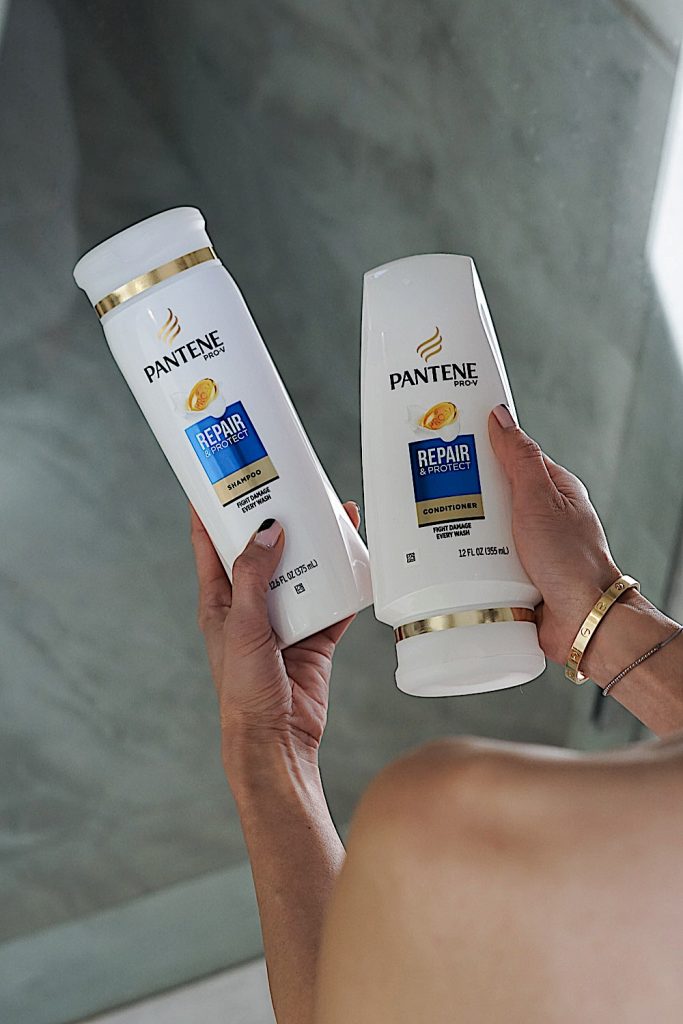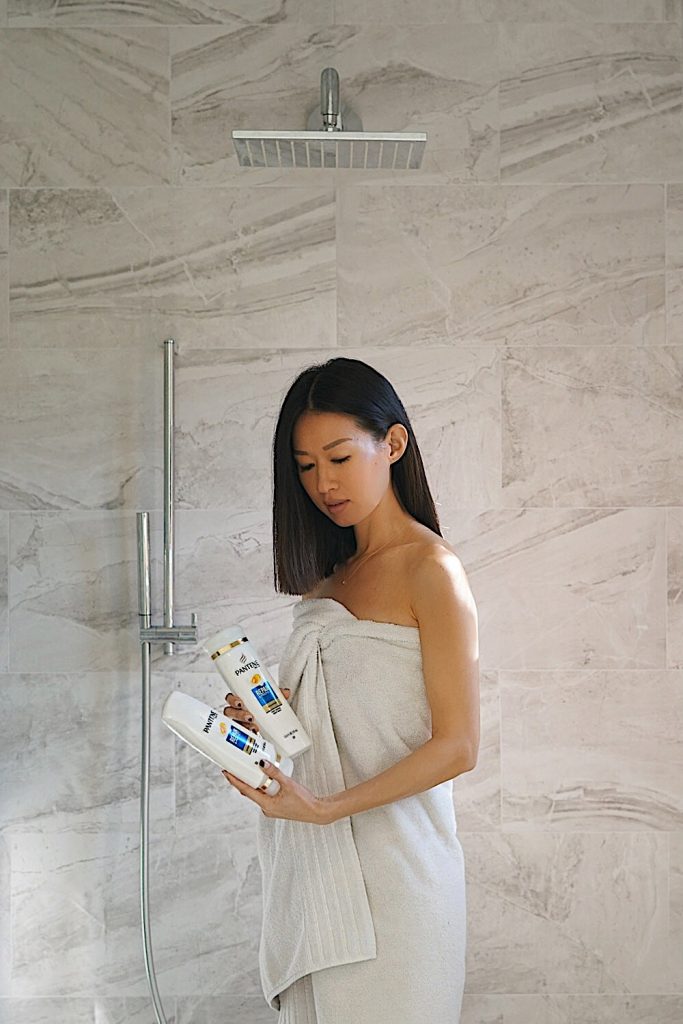 From day one I could tell a difference after using Pantene's Repair & Protect Shampoo and Conditioner from other brands I've used in the past. The amount of nutrient-rich lather the shampoo creates gives you the confidence that your hair is getting clean and the build up of products is being removed. The smell is beyond amazing and lasts all throughout the day (another reason for great hair days)! The conditioner also makes my hair super soft that I can finger comb it even in the shower!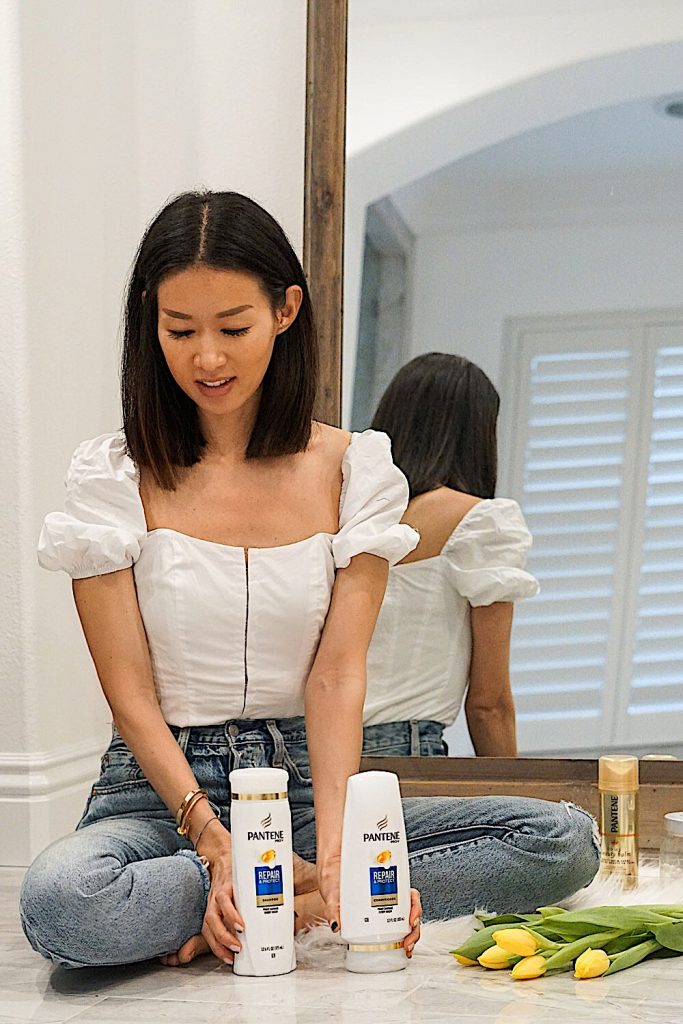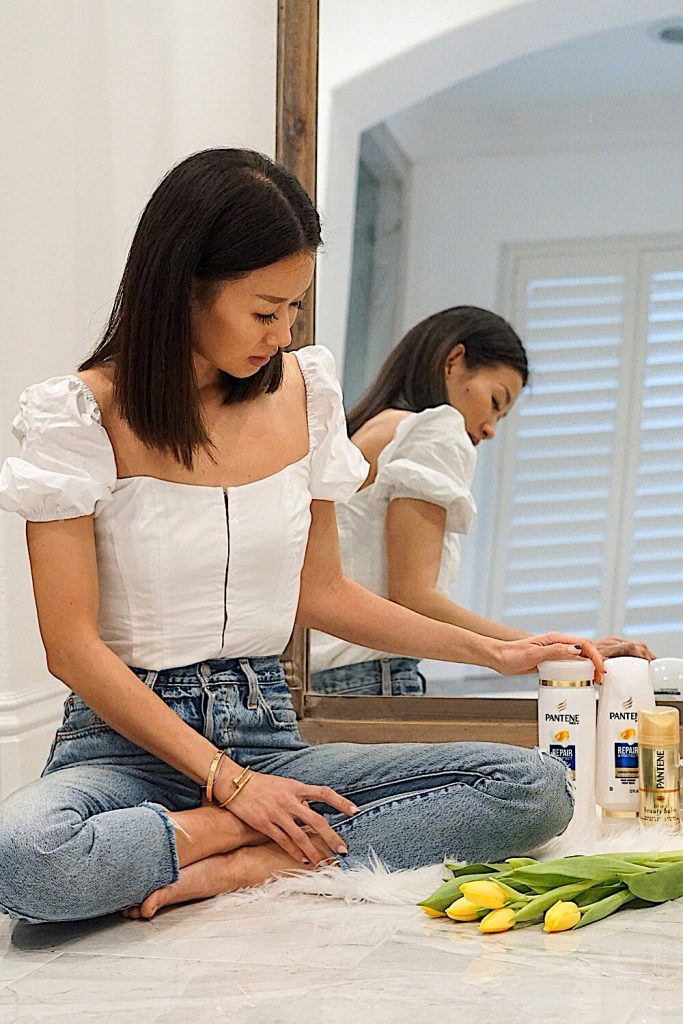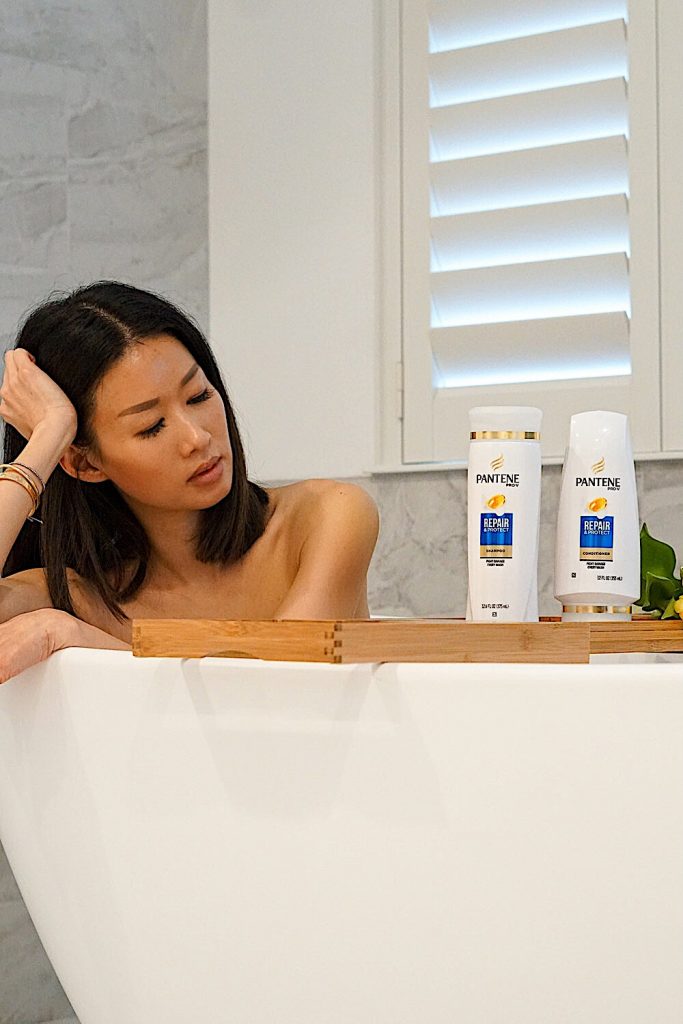 I've been using the products every other day and after seven days of consistently using the Pantene Repair & Protect Shampoo and Conditioner, I could definitely see more shine in my hair than before as well as less flyaways.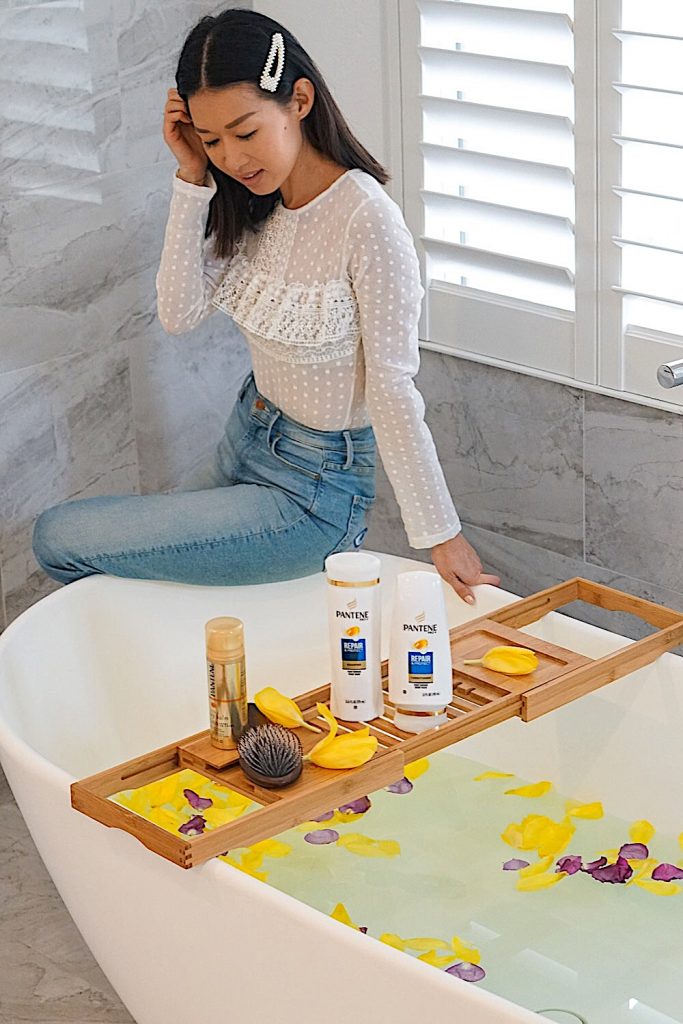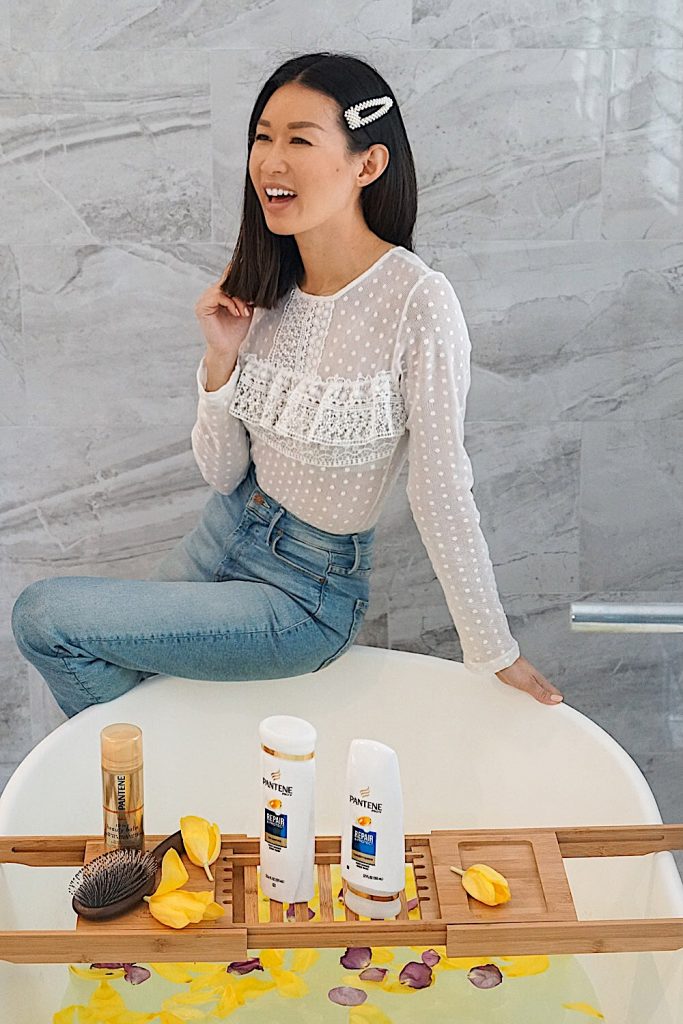 Now after completing Pantene's 14 -Day Great Hair Challenge, my hair is obviously healthier and shinier than before I started. Not only is there less breakage, I can tell a difference when I style my hair too. My hair is noticeably stronger and even with blow drying and straightening, it is still glossy and has movement. Now I can spend less time on my hair in the mornings and feel reassured that many great hair days are ahead.
Throughout the 14 days of the challenge, I learned a few tips in achieving healthy, great hair days.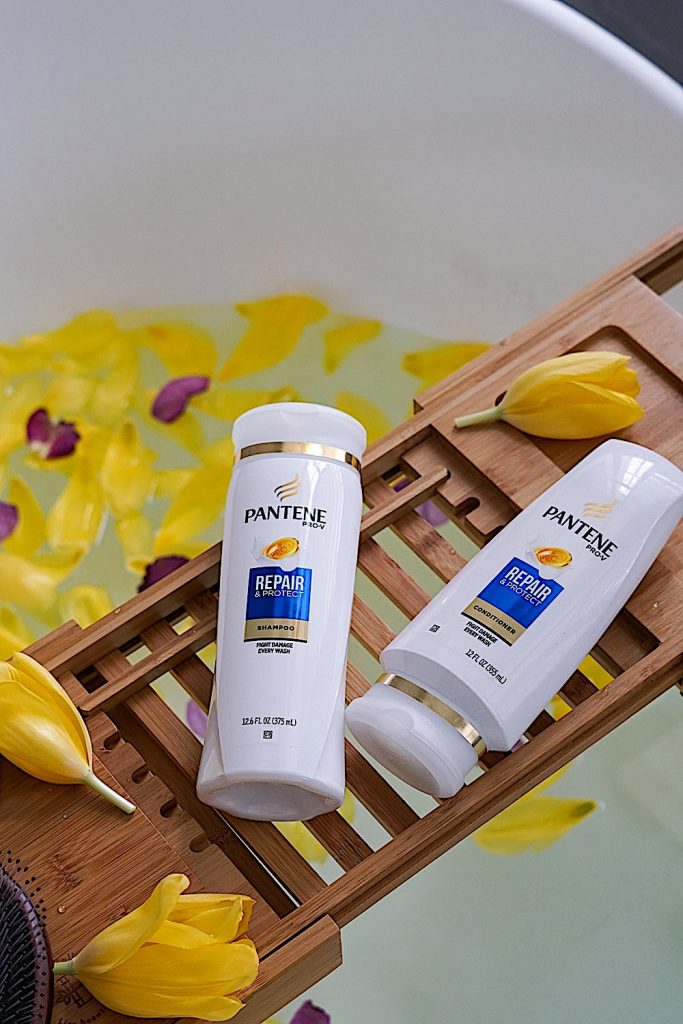 Find the best shampoo and conditioner for your hair care needs
If your hair is like mine and just needs some TLC from styling, coloring and the dryness of winter, try out Pantene's Repair & Protect Shampoo and Conditioner on hair wash days. Focus on the scalp and roots where you have the most build-up and product residue.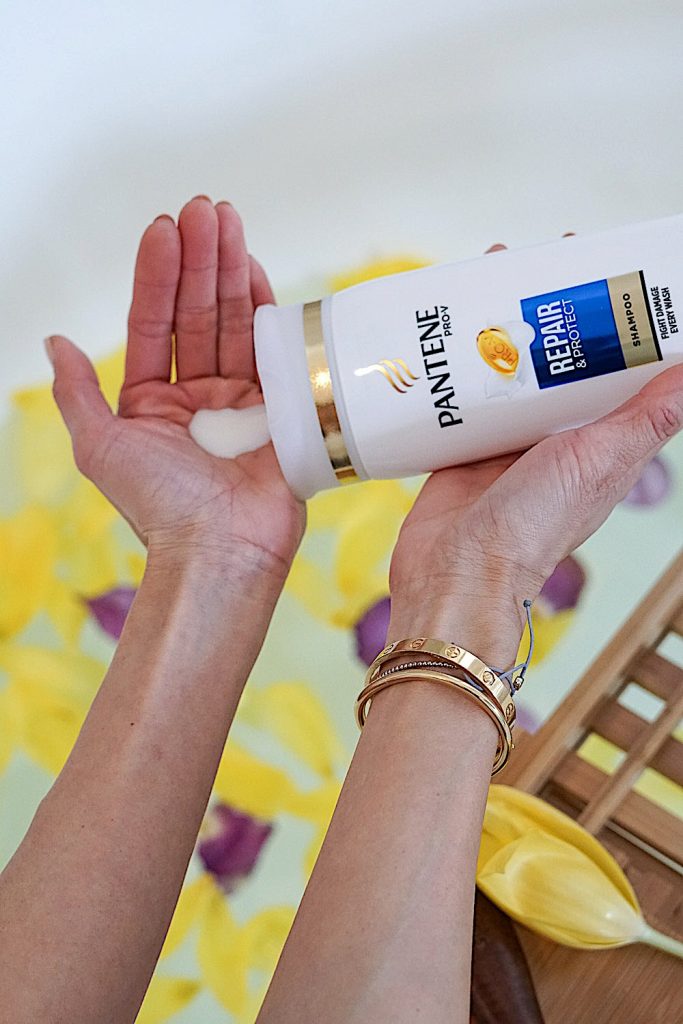 Wash every other day
Wash your hair every other day instead of every day. This took a while for me (and my hair) to get used to, but honestly, your hair will adapt and it's better for your hair overall to wash every other day.
Condition properly
When conditioning your hair, don't neglect the top! Conditioner should be used where it sees activity such as styling, ponytail holders, color treatments, etc. Also, a big tip I learned was don't take more than 30 seconds to rinse out your conditioner because over rinsing can make it more difficult to detangle leading to more breakage. If you were interested in checking out the Repair & Protect Conditioner that I have been using, pick up a larger-sized pump from Walmart now for a great price!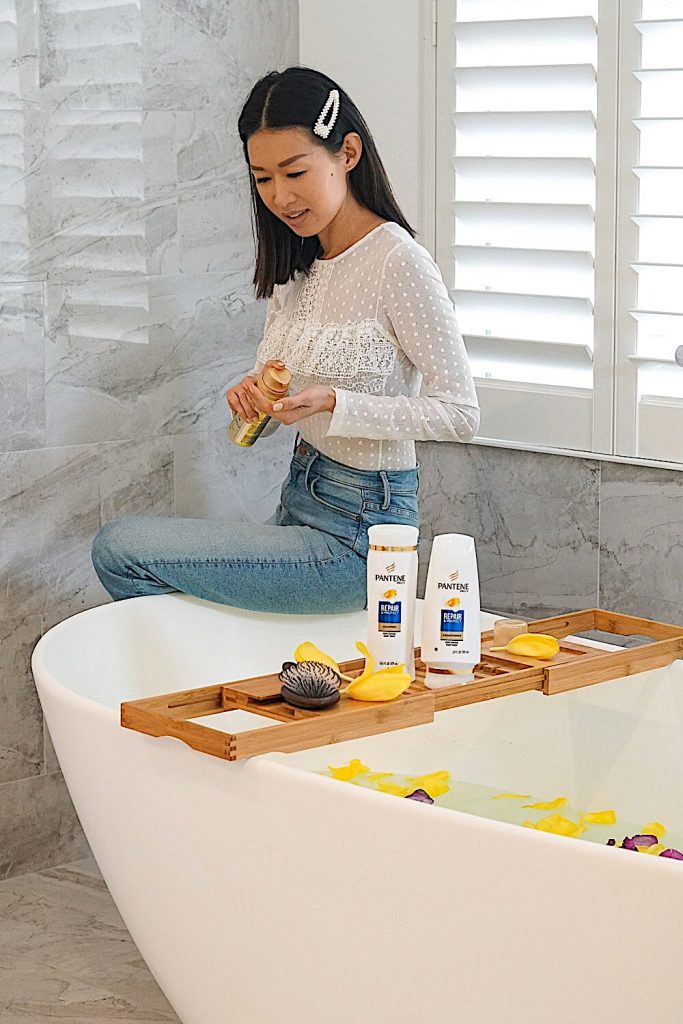 Use protection before styling
On damp hair or before drying use a protective leave-in treatment like the Pantene 10-in-1 Beauty Balm. I use this right after my shower and comb it through. It serves as a protective barrier against heat-styling products and also helps repair hair and gives a brilliant shine.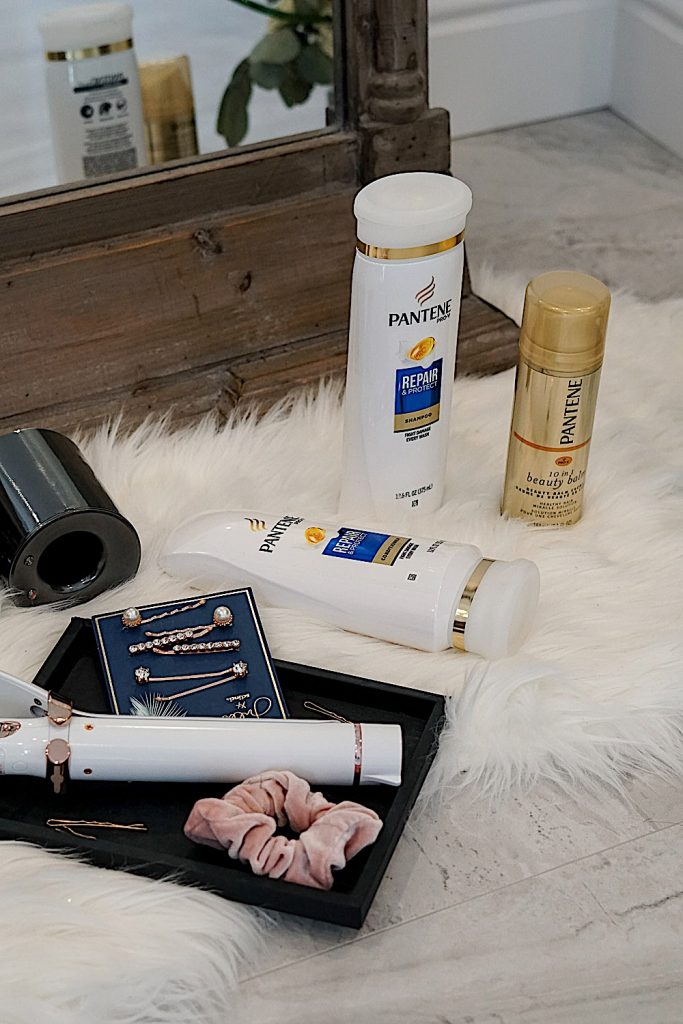 Don't style wet hair
Never style hair with tools when it is wet. When I went to P&G last year, I asked what the worst thing you could do to your hair was and they said styling hair when it isn't fully dry. Hair is weakest when it is wet so make sure your hair is completely dry before styling so that it can better handle the heat.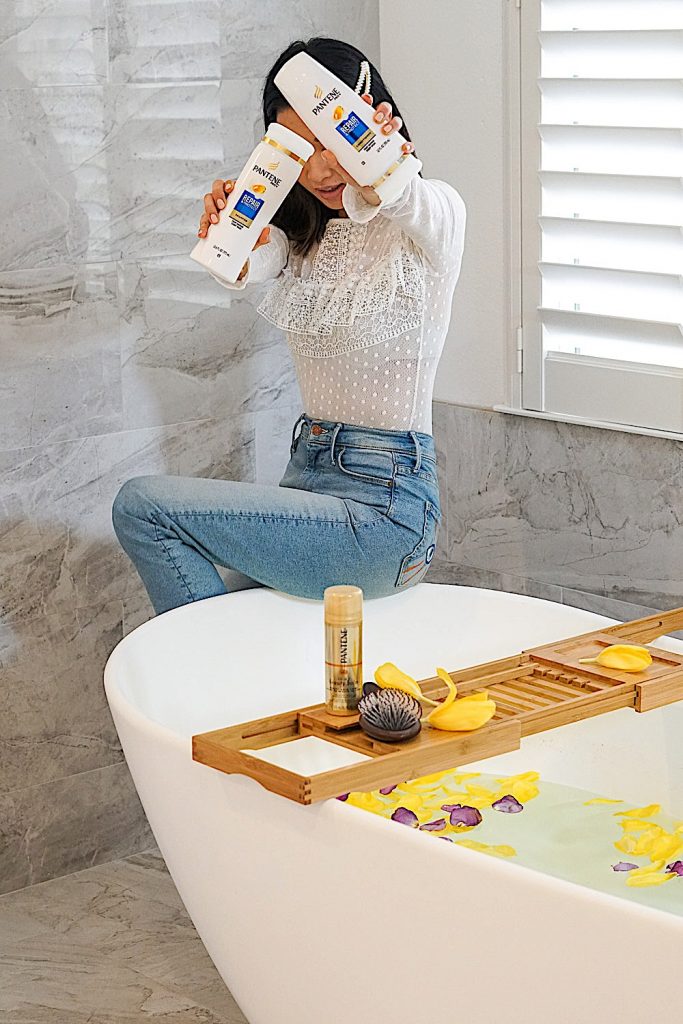 I'm so glad that I tried the Pantene 14 -Day Great Hair Challenge and was able to get my hair healthier with Pantene's Repair & Protect Shampoo and Conditioner. Now I see less bad hair days and many great hair days! If you want to see results with your hair care, I urge you to take the Pantene 14 -Day Challenge as well and see which products are right for your hair.
Want to pick up the Repair & Protect Shampoo and Conditioner duo? Head to Walmart for a great deal.