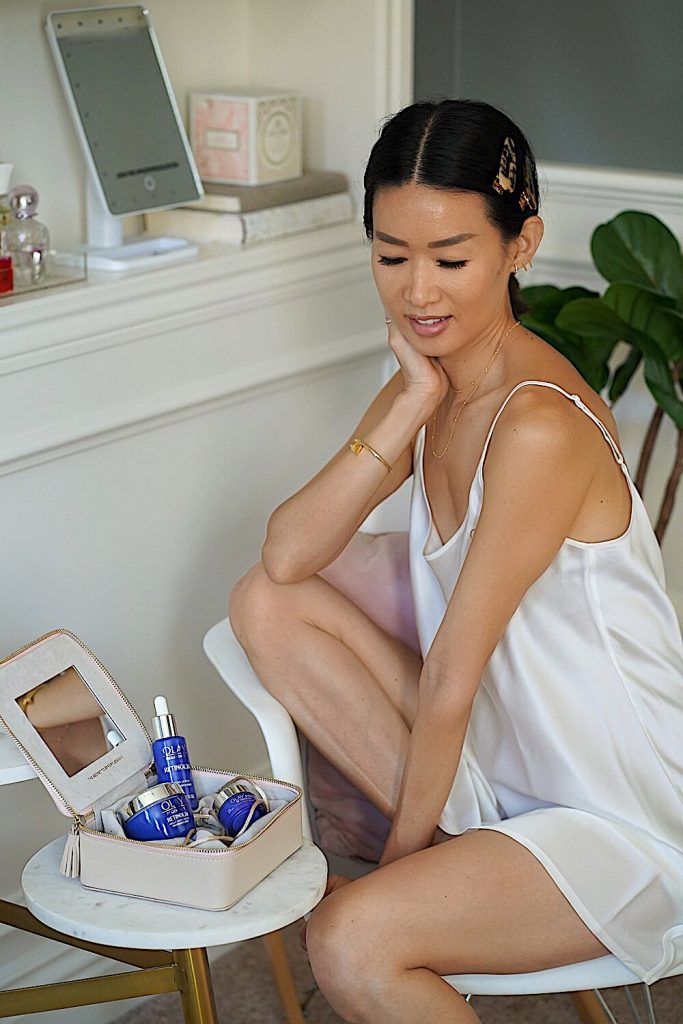 When it comes to anti-aging, the main ingredient we look for is RETINOL. Retinol is the the #1 searched skin care ingredient on Google because it helps reduce fine lines and wrinkles, smoothes skin, reduces pores, and increases firmness and brightness. BUT, many products containing retinol are pricey, don't work, or they have other skin side effects.
I personally have tried multiple products with retinol and have stopped using them because they either dried out my skin or I didn't see any improvement in my skin after trying them for over a month.
When Olay launched their new Retinol24 collection, I decided to give them a try. I've been a fan of Olay products ever since I went on a tour of their facilities in Ohio last year and saw first-hand the amount of research and technology behind each of their products. These Retinol24 products have a combination of B3 and Olay's Retinoid Complex which has two types of retinol. These ingredients claim to help optimize potency and skin penetration to provide 24 hours of hydration and no irritation. So I put them to the test…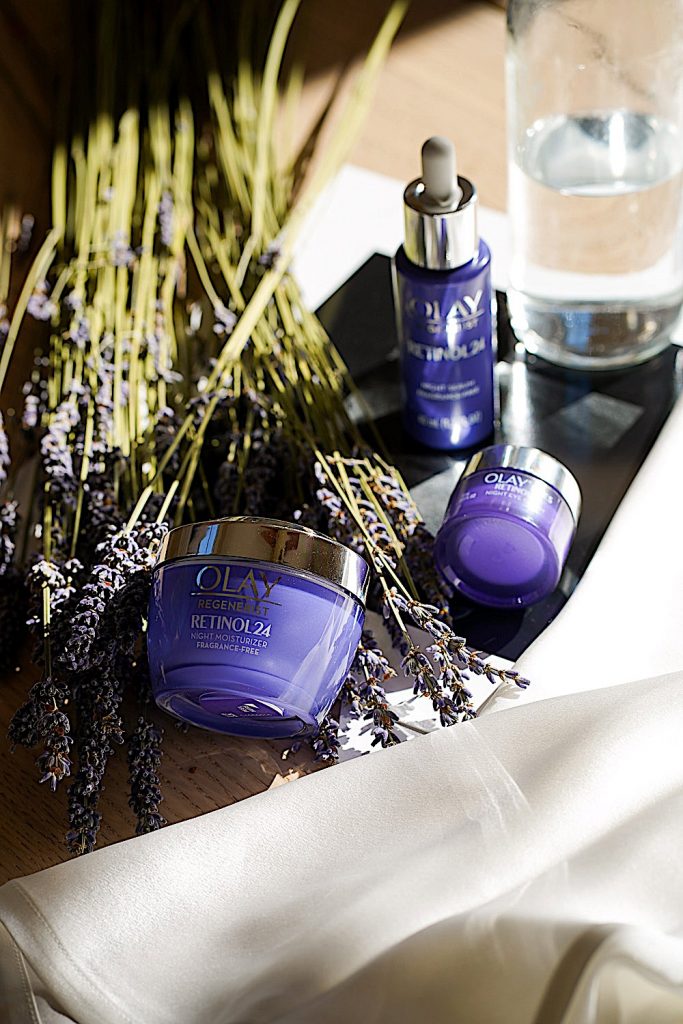 Out of the three retinol products I tested for over a month, I love the Retinol24 Night Serum! In fact, it's probably one of my favorite Olay products ever. I love how the Retinol24 Night Serum makes my skin immediately feel smooth and velvety. The light and milky consistency and formula help hydrate my skin overnight. A little also goes a long way. One drop can cover my entire face and I also use another drop on my neck because we can't forget the neck!
The most important thing to point out about this Retinol24 Night Serum is that even with nightly use, I did not see any irritation or dryness at all. This is atypical of products that contain retinol and that alone is reason enough to try this retinol serum!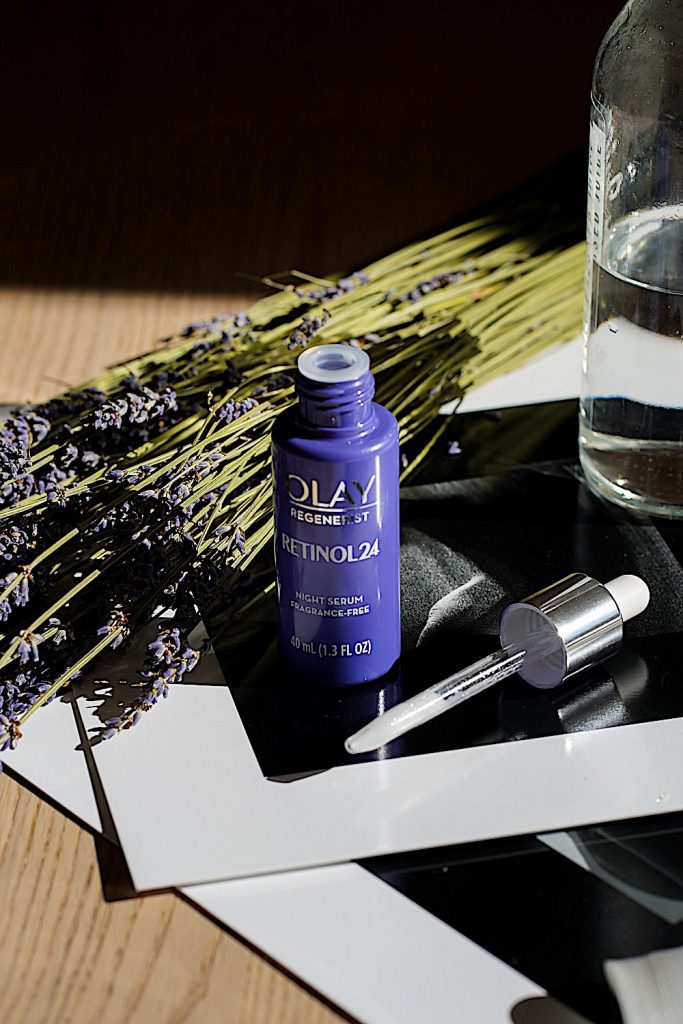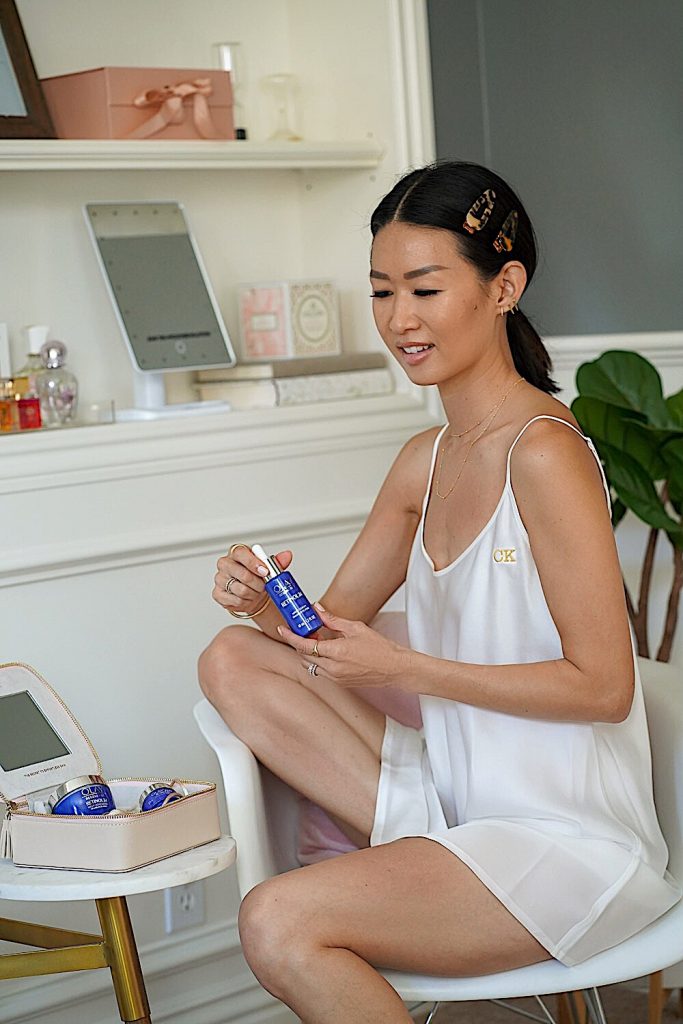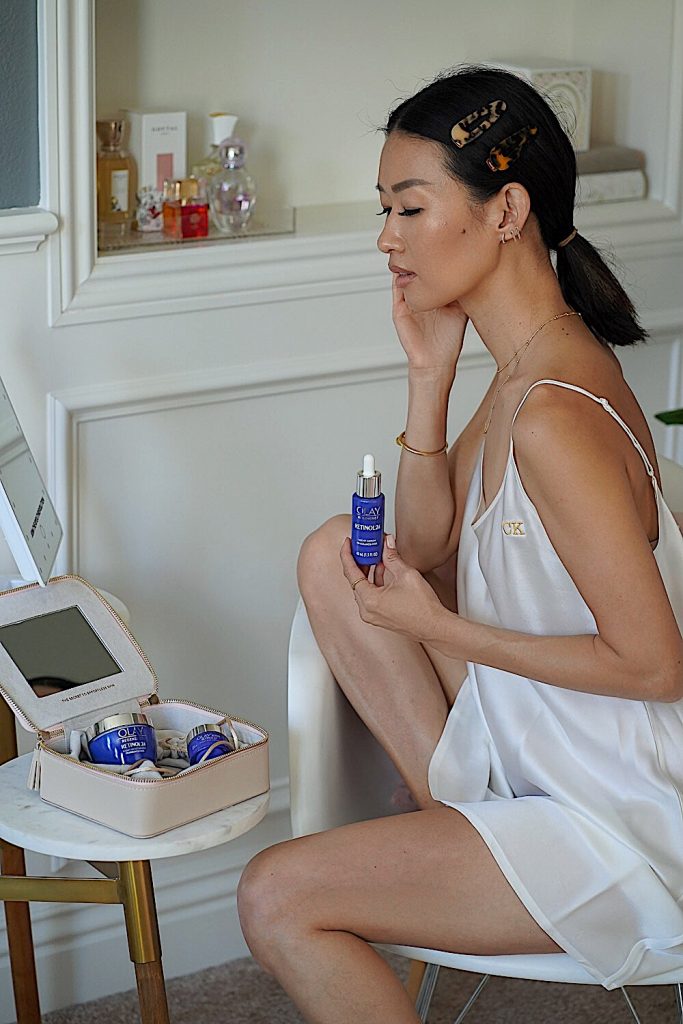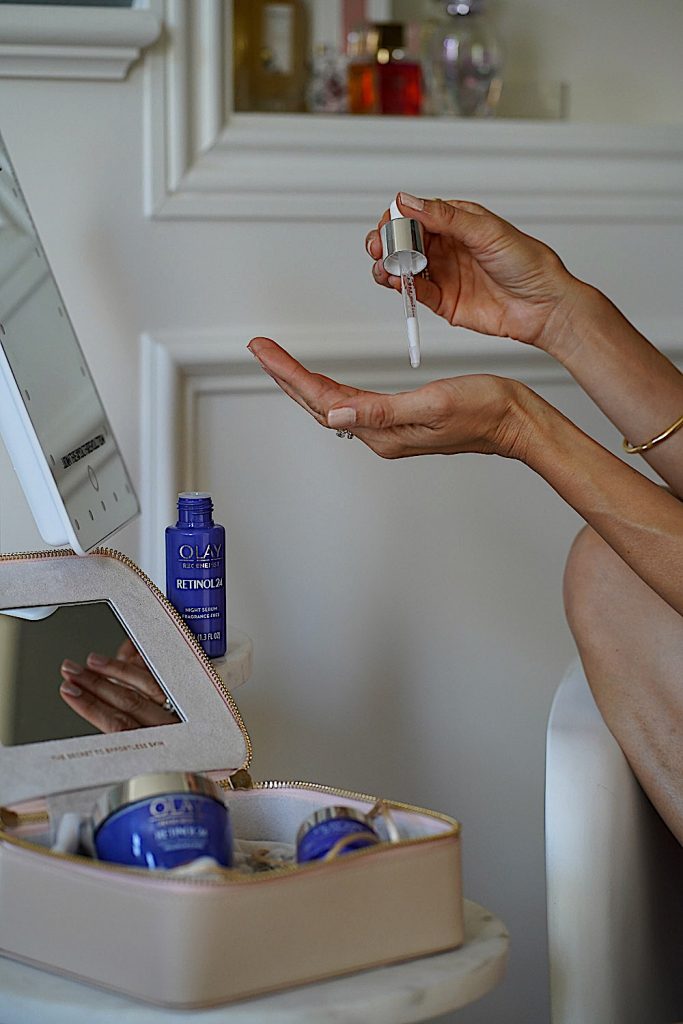 After one month of trying Olay's Retinol24 Night Serum, these are the results I am seeing:
No irritation, dryness, or breakouts even with daily use
My overall skin tone has improved
The retinol serum is so affordable compared to other retinol products
My skin actually feels more hydrated after using this for over a month
The best test if I like products is to ask myself if I would repurchase after I empty them. And my answer?
A resounding YES! Not only is the serum super affordable, it WORKS!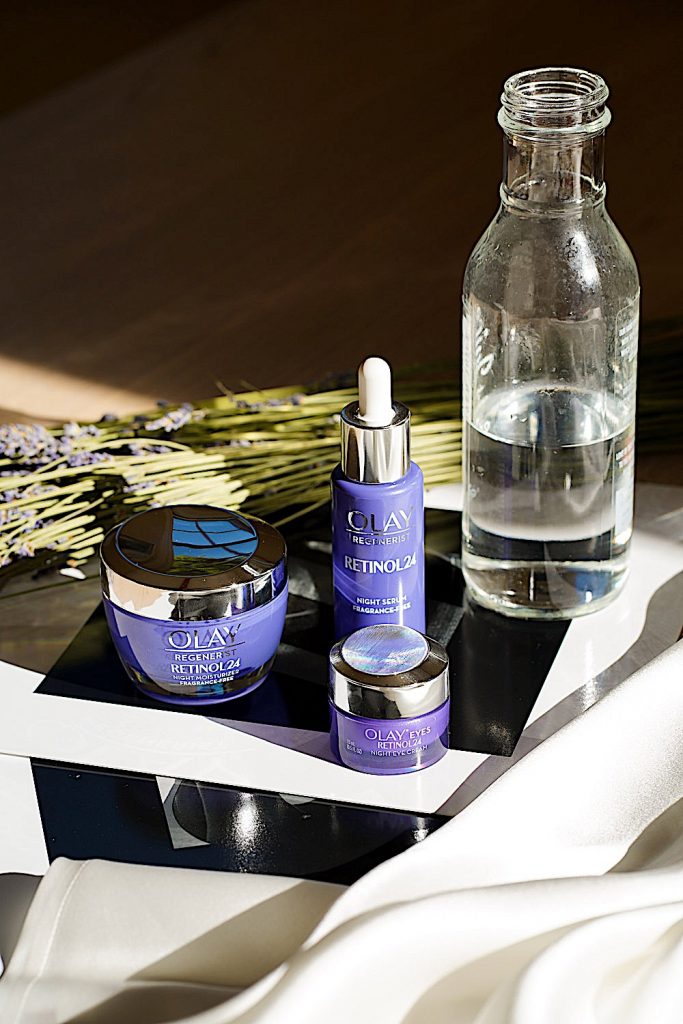 If you're in the market for a retinol serum that actually works without the typical side effects of retinol, I highly recommend Olay's Retinol24 Night Serum. Your skin will feel smooth and hydrated pretty much immediately, and with continued use, you will see fine lines fade and pores reduce.
Have you tried the Olay Retinol24 serum yet? If so, let me know your thoughts below. If not, what are you waiting for?!
Thank you to Olay for partnering with me on this post. All reviews, thoughts, and opinions are my own.