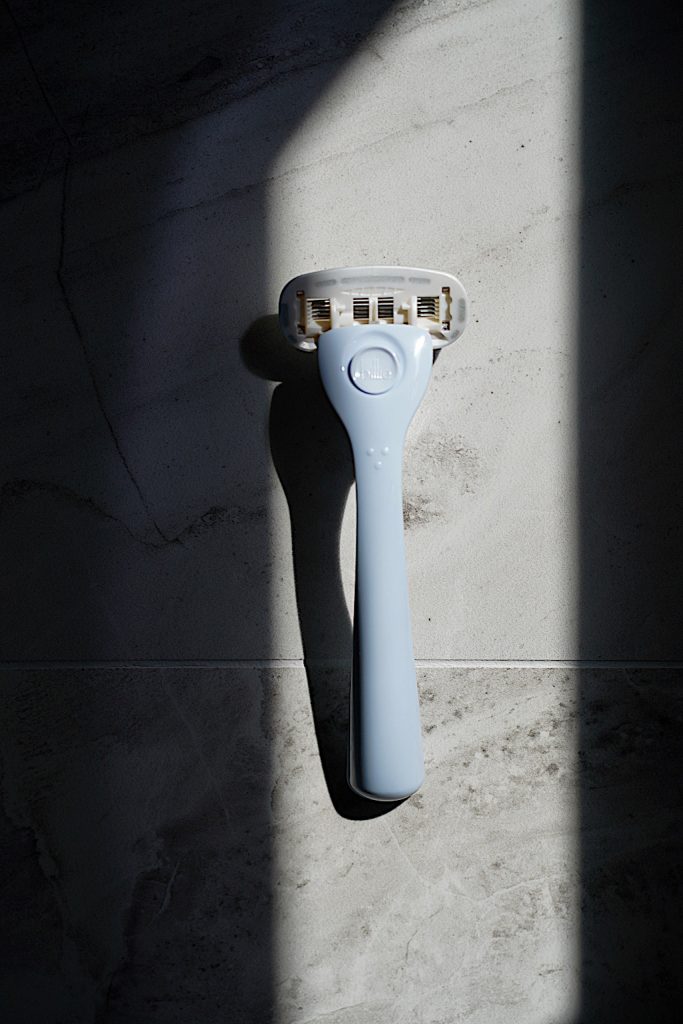 I have a secret to admit. I hate shaving. In fact, I dislike it so much that I almost tend to skip it all together especially during the winter when I hardly bare my legs.
But recently, I discovered Billie. If you haven't heard of Billie yet, let me introduce you and you can thank me later. There are so many benefits to switching out your typical razor and replacing it with Billie including the super affordable price (only $9), but let me tell you why I LOVE Billie.
For someone that finds daily shaving a chore, I want a razor that gives me the closest shave possible. One that is made for women (not a man) and one that doesn't cut around my knees and ankles. I kid you not, after using the Billie razor, I can skip shaving for up to two days in the pits and up to three days in the legs without seeing any hair!
Billie razors have FIVE, American, sharp blades that are encased in 360 degrees of charcoal shave soap (no more razor burns). The razors are designed with rounded edges to float over the skin for a close shave. The sharpness of the blades and better handling around those corners make a HUGE difference which is why you can skip a day or two because the shave is THAT CLOSE.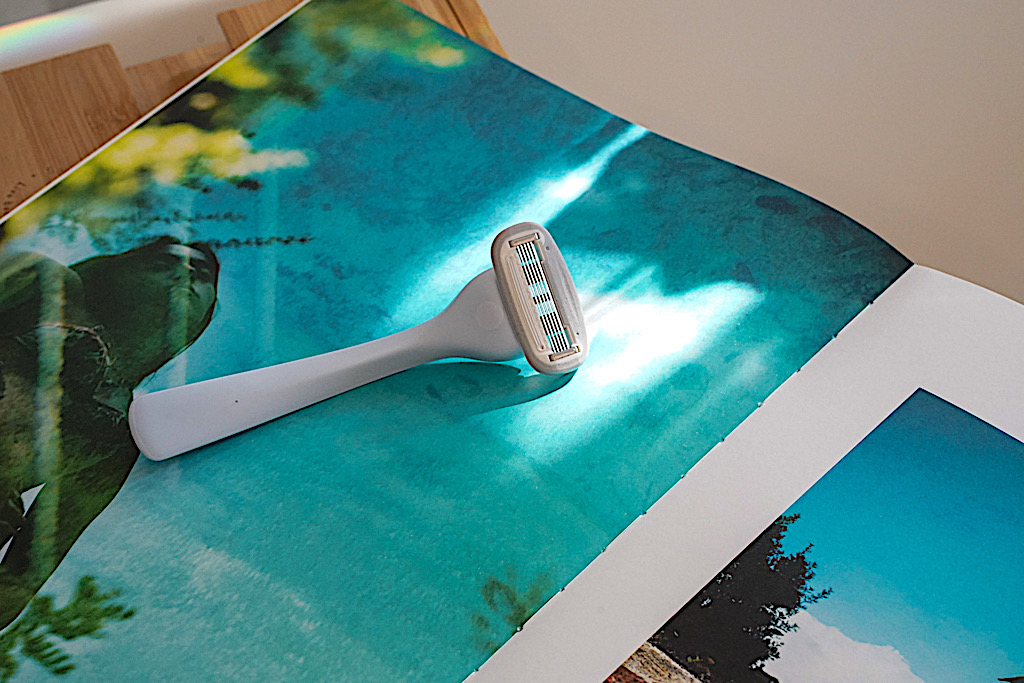 If that's not reason enough to switch over, here are some other benefits of Billie:
AFFORDABLE
Billie razors are HALF THE PRICE of other women shaving brands! Shaving has always been a man's thing which is why women pay a pink tax for certain products or services (like razors). Billie makes their razors affordable and in line with the price of men's razors. It's only $9 for the Starter Kit and $9 for four replacement blades, whenever you need them!
NO BAD STUFF
Billie shaving products are free from toxins and additives (only healthy ingredients). They offer The Shave Cream, Dry – Bye Body Lotion, and Sudsy Body Wash. They also smell amazing and keep skin hydrated and smooth.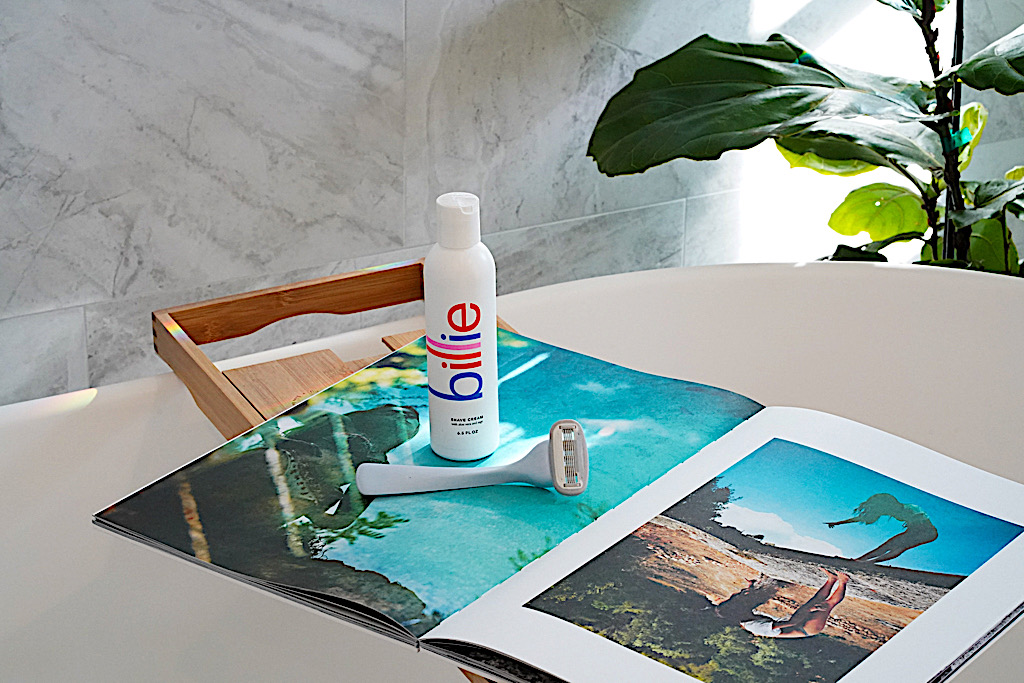 GIVE BACK
Billie donates 1% of all revenue to women's causes around the world!
TRAVEL CASE
This also sold me! No more wrapping my razor in toilet paper when traveling (does anyone else do that?). Billie has compact travel cases that protect your toiletries from your sharp razor. Ingenious!
COLORS
Seems silly, but the five, fun colors and magnetic pedestal that come with these razors bring a smile to your face when you pick it up to shave. It sounds weird, but trust me, you'll smile too.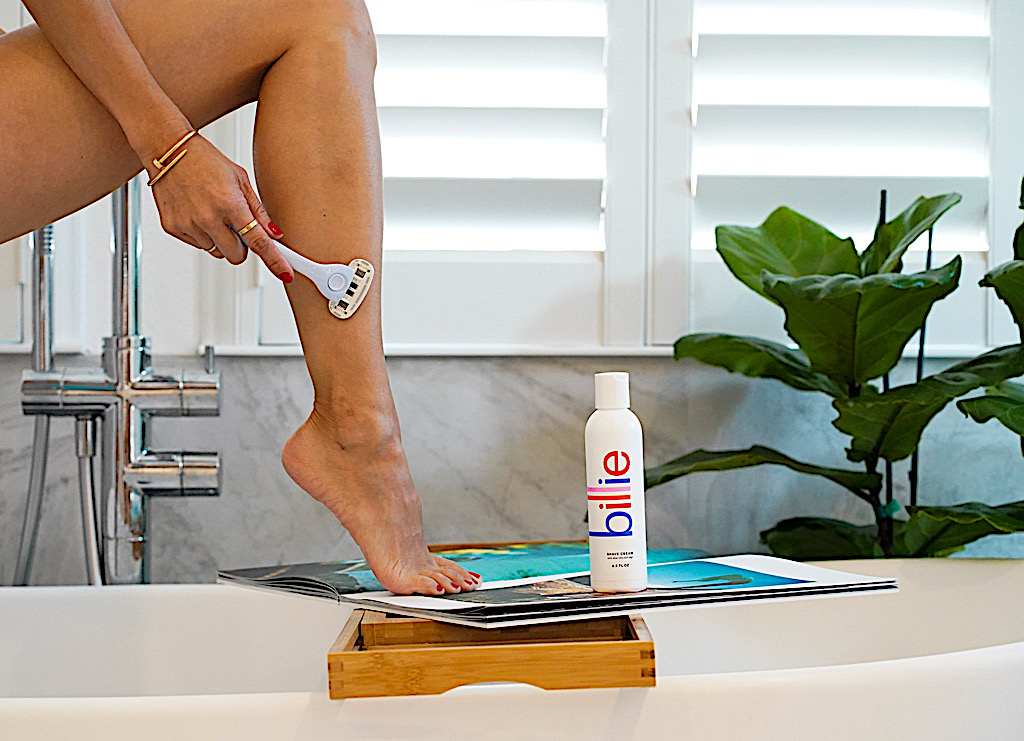 SUBSCRIPTION
I am not typically a subscription gal, but when it comes to razors, we need them but we don't always remember to pick them up every month. Billie offers a subscription plan that makes it a no brainer. You receive a Starter Kit (Billie handle, magnetic holder, and two 5-blazer razor cartridges). From there, you get four replacement cartridges however often you need them, you decide!
If you can't tell from my post how excited I am about these razors, let me just tell you that I've also gifted these subscriptions for the holidays to all my girlfriends, sisters, and my friends' teenagers! They would also make really cute Valentine's or Galentine's Day gifts!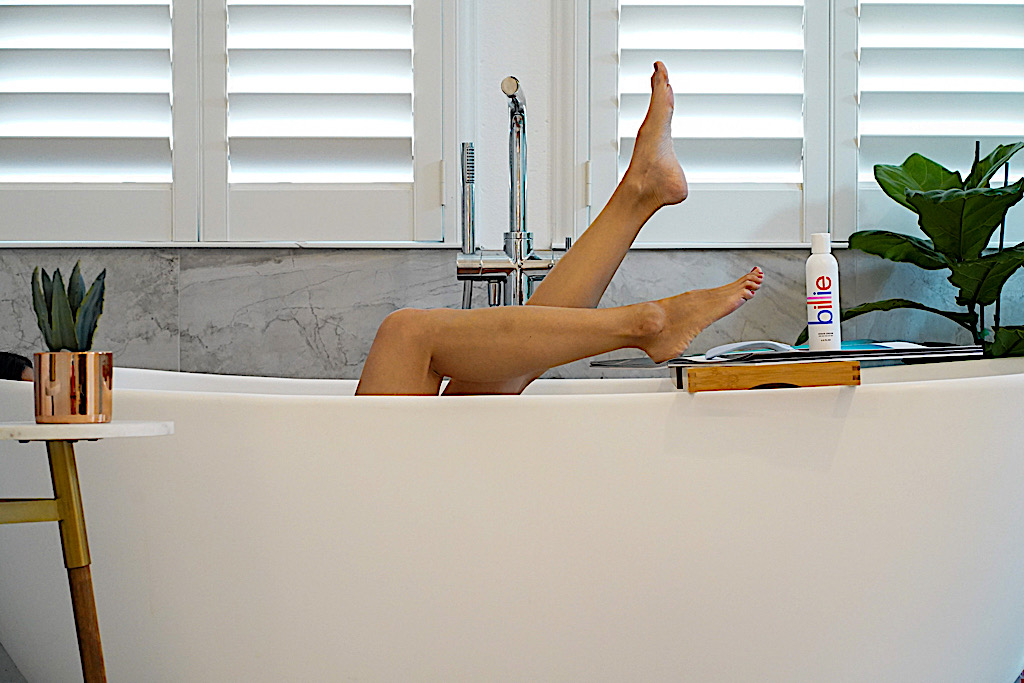 Thank you Billie for partnering on this post and truly making shaving a joy!