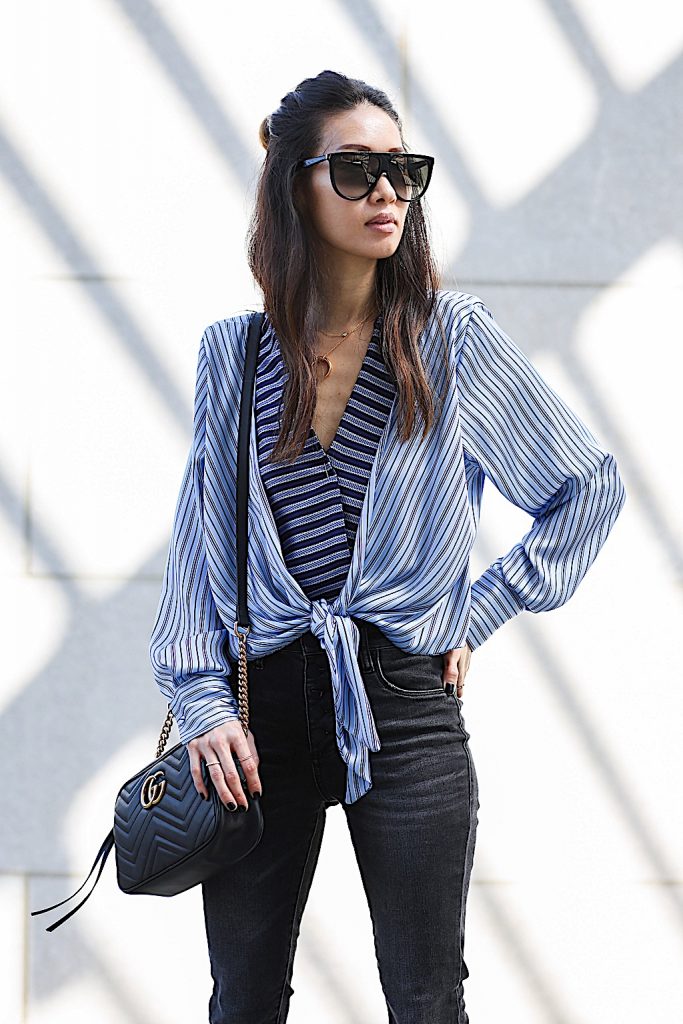 Lines are everywhere. From lanes on a street to the lines we read on the pages of a book. Then there are bigger lines. The lines you cross to make things happen, or the lines that keep you where you are.
As a mom I've found myself struggling lately. On one side of the line I see an opportunity to focus on blogging and inspiring others through my perspective. On the other side of the line I see my family, my young kids who will grow up too quickly, who rather I play a board game with them than be glued to my phone or laptop.
I waver between these lines constantly. Some days I am on the "influencer side" churning out blog posts and Instagram content like crazy. Other days, mostly on weekends, I am on the "family side" going to basketball games and doing arts and crafts with my kids. And of course there are days when I have one foot on each side of the line. That's when I panic, when I have to choose one or the other, when one may be a potential career, yet the other is my beautiful present.
In the past few months I've come to a realization. I used to see these lines confining me to be one thing or another. That I had to give 100% to only one and let the other slowly suffer. But it isn't about making one choice and never looking back. Now I see these lines as temporary fields where when I am on one side I can fully be a blogger, but as soon as I step to the other side I can fully be a wife and mother. I'm slowly learning to turn it on and turn it off. Learning that I can cross the line to make things happen career wise, but also knowing that by staying on the other side doesn't mean I am not moving forward, it just means I am living in the present. So whatever side I choose to stand on for that day, for that moment, I can give it my all and be content.
Do you struggle with balance between work, family, blogging, etc. and if so, what are some of your thoughts? I would love to hear!
P.S. These outfit details are out "lined" below.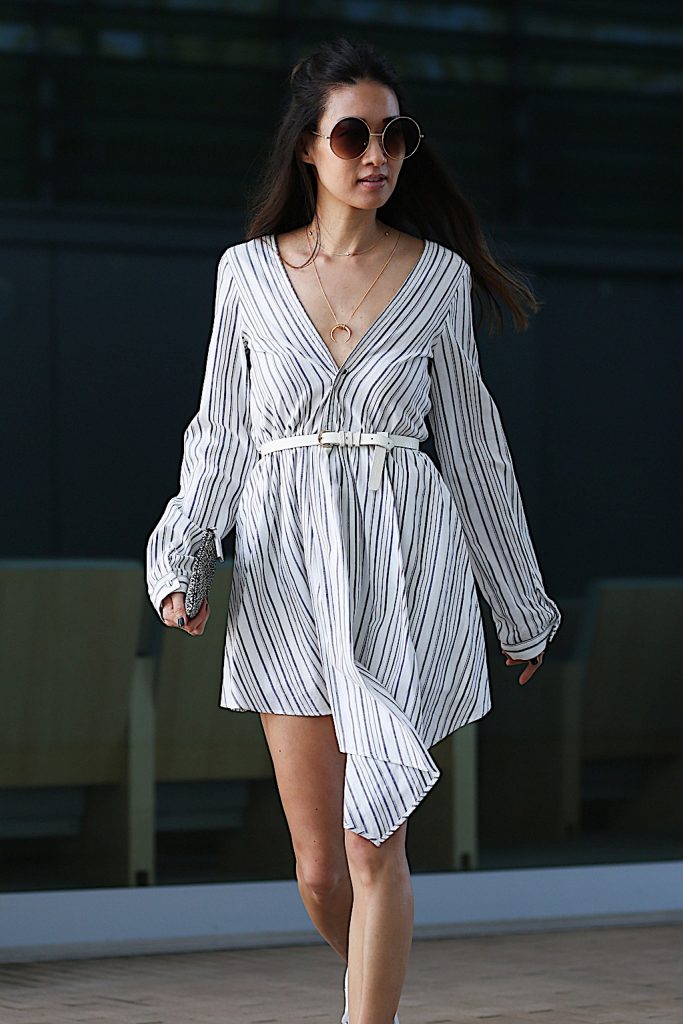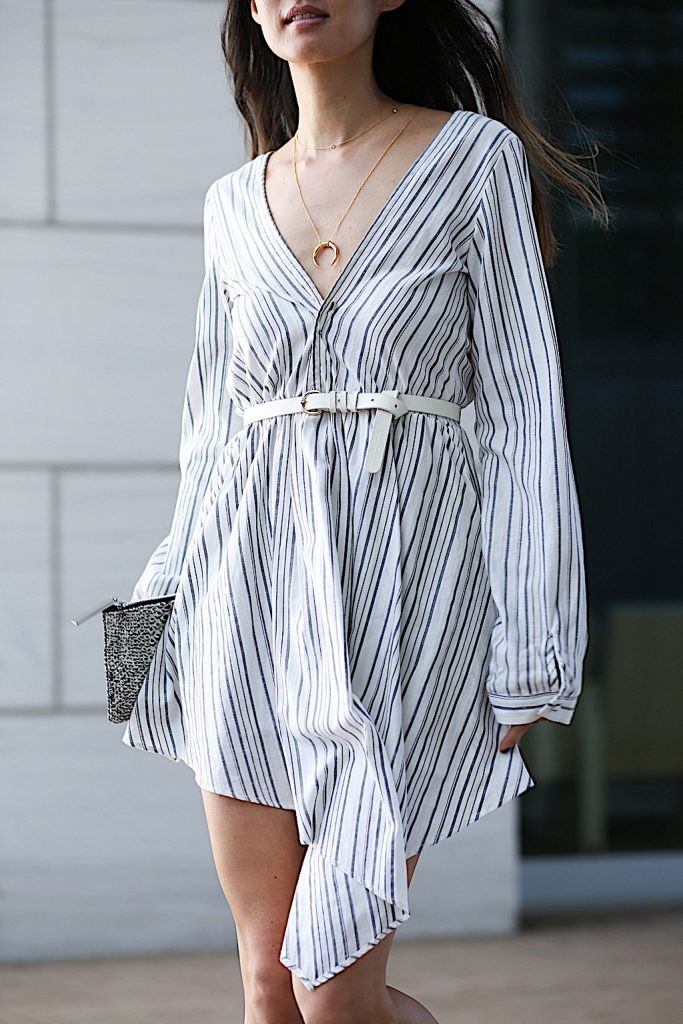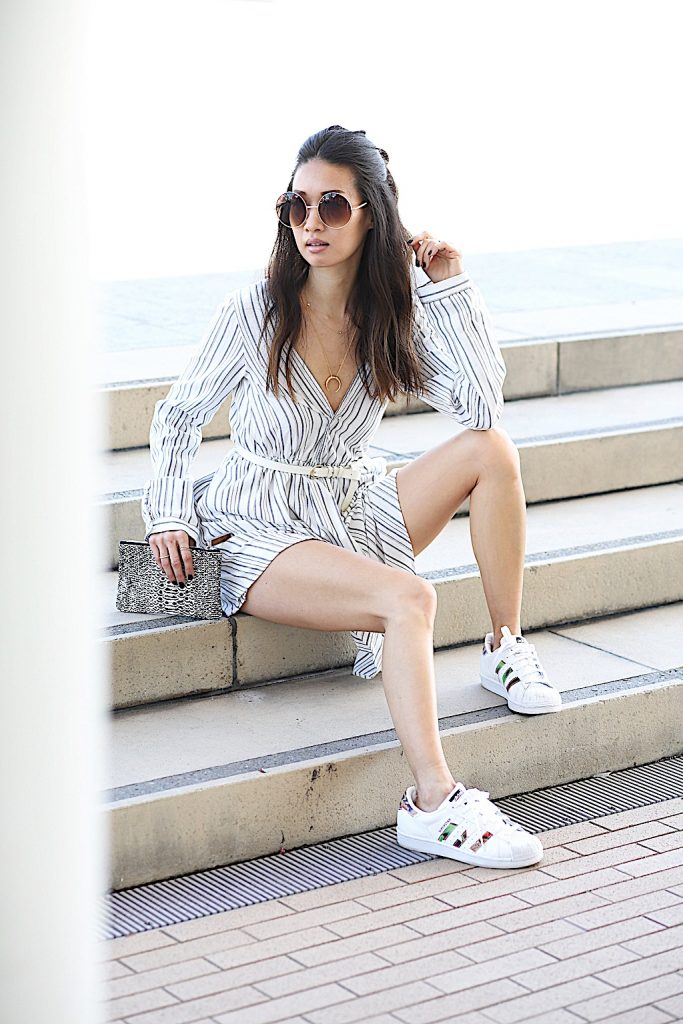 / Dress /
Dress | StyleStalker similar item here
Belt | J. Crew (sold out in white) similar item here and here
Necklace | Gorjana similar item here
Clutch | August (sold out) similar item here
Shoes | Adidas similar item here
Sunglasses | Zero UV similar item here, here, and here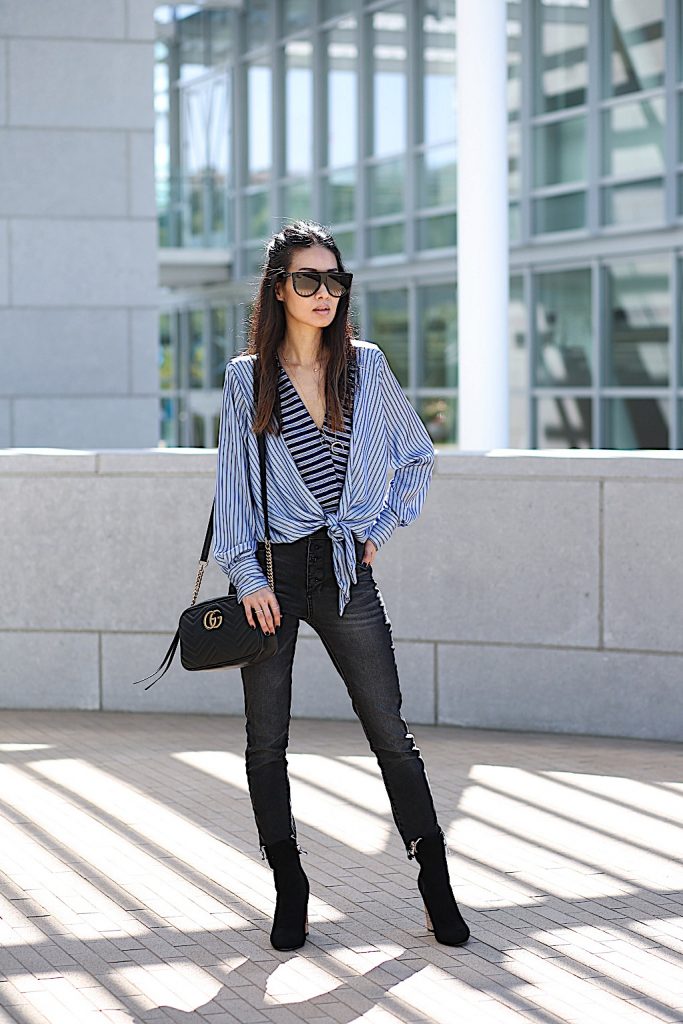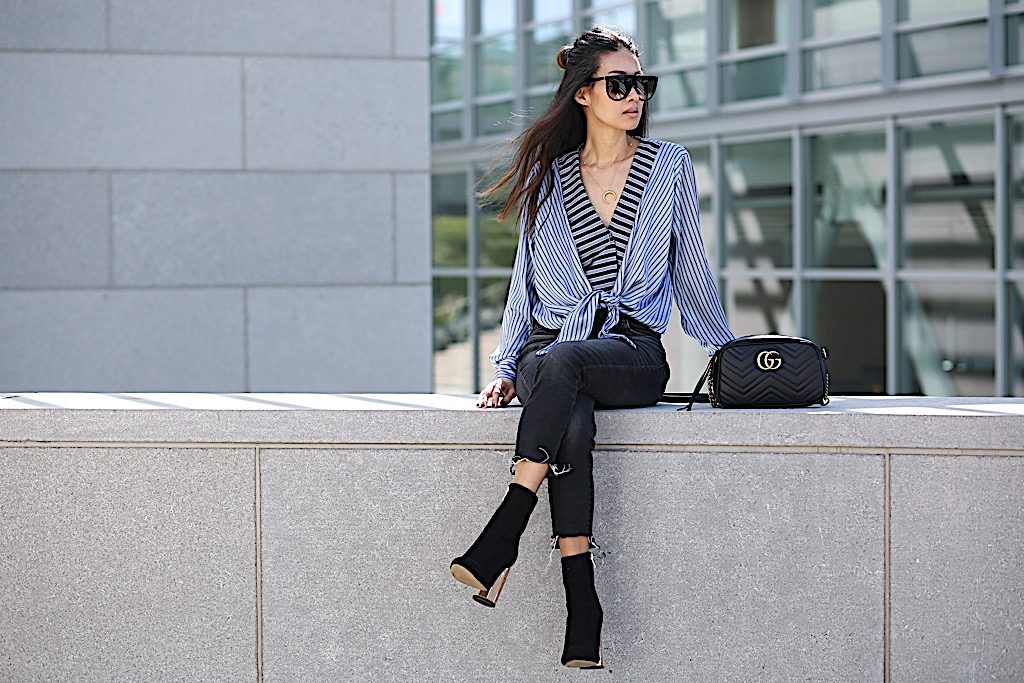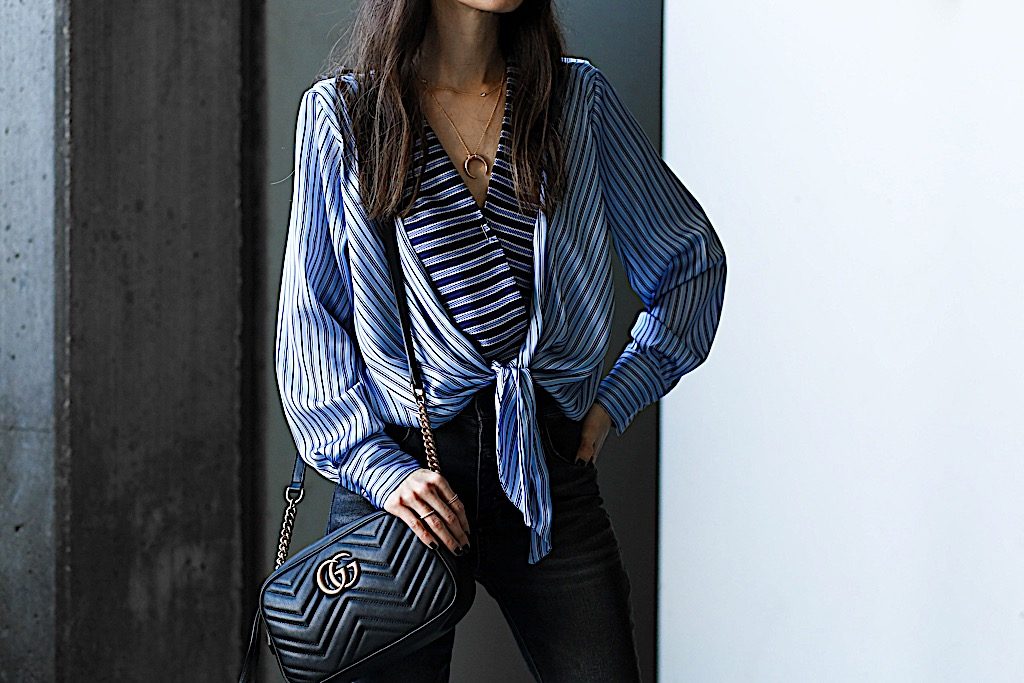 / Bodysuit /
Bodysuit | Zara similar item here and here
Jeans | STS Blue (sold out) similar items here and here
Necklace | Gorjana similar item here
Bag | Gucci similar items here, and here
Shoes | (old) similar styles here, here, and here
Sunglasses | Celine similar items here and here