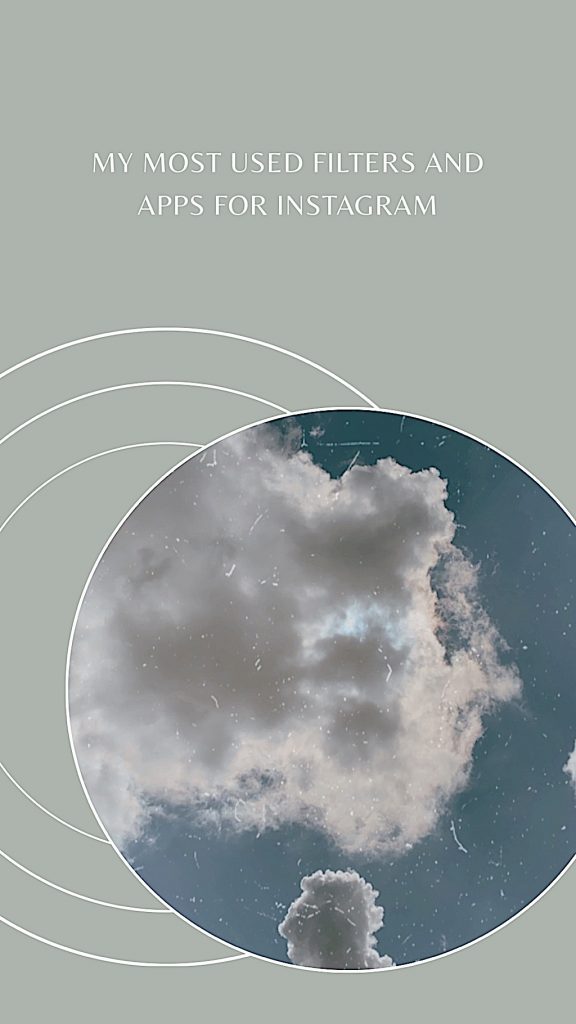 I often get asked which Instagram filters and apps I use when posting on Stories or even on my feed. I thought it would be useful to put together a quick list for you all. The best part is that all of these apps are FREE! Yes, FREE. Some apps require you to pay for added features, but of all the ones below, I only pay a little extra for one app – the Tezza app. Everything else I only use the free versions and they are plenty for me.
IG STORY FILTERS
These are the filters you can find only on Instagram Story filters. These are NOT apps – those are below.
Before I start, for those that have no idea what I am talking about, these are not the filters that come with Instagram Stories, but ones that others have created that are FREE and available for use as long as you save them. Here's how you find them.
1. Start by opening your Instagram Story.
2. Scroll all the way to the right through all the available Instagram filters.
3. At the very right you will see "Browse Effects."
4. You can do a search for the ones I listed below that I use most frequently or do your own search.
5. Do a search, type in the preset name, click on the preset, hit "Try It."
6. If you like it, press the preset name on the screen and hit "Save."
7. Once you save it, when you create your Stories, you will see all the presets you saved to the left of your record button.
8. Alternatively, if you ever see someone using a filter you like, you can click on the filter name (located at the top left of the story you are watching) and you will see options to try, save, send, etc. If you save it, it will be to the left of your record button when you open your Instagram Stories.
Alright, now here are the filters that I use the most:
Pumpkin Preset by yulia_hakman
retroCAM by yulya.kors
Milk*One by ya.molli
Freckles by bdimitrov
Beauty by tanyaparfileva
Moody Up by carmushka
Glitter on White by janmahavan
Autumn by yulya.kors
Vintage Paris by dash.kochukova
+2 Vintage*Blush I by thaifurtado
Mood by dianan_luchitskaya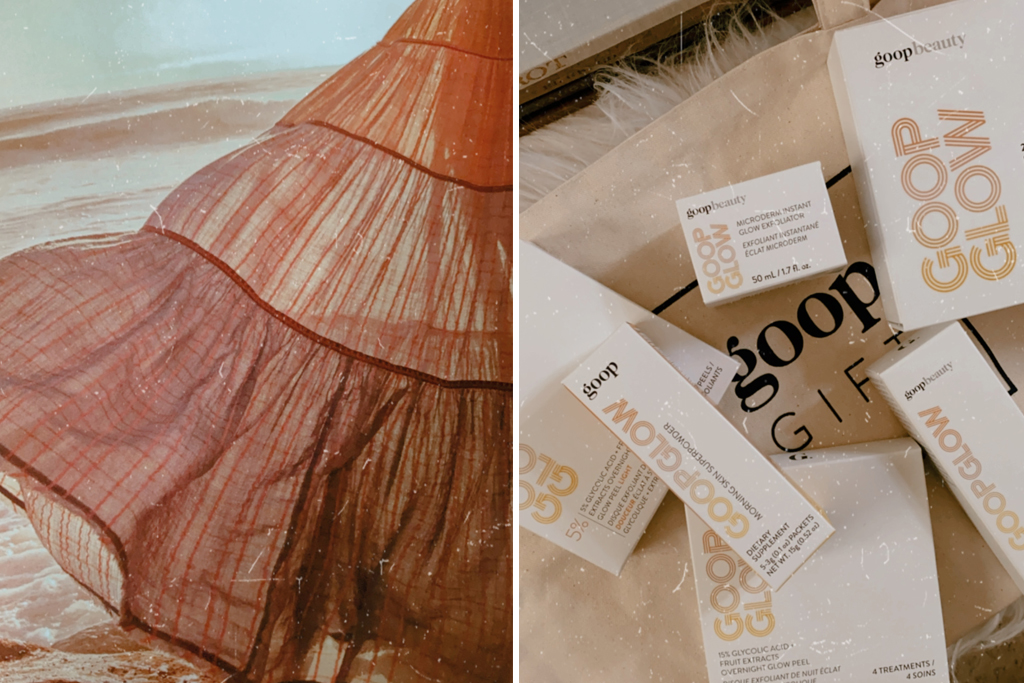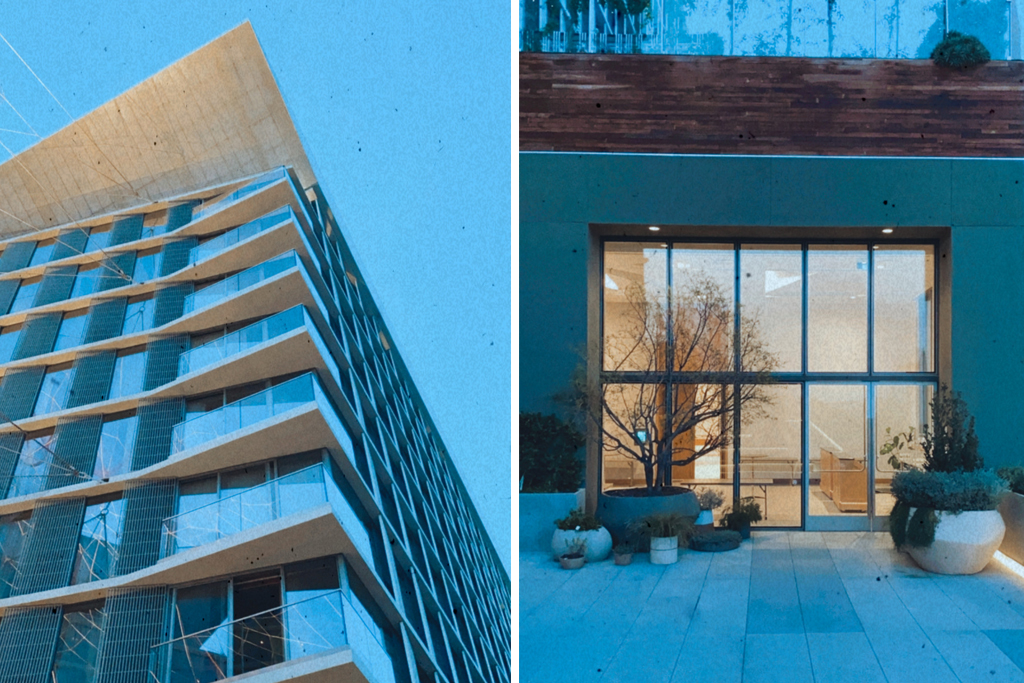 I use the Tezza app for mostly videos for that vintage effect, but I also use them sometimes for photos. I love that her video feature can crop the video and straighten it out which is a major plus because I can't do that on the InShot app (more on that below). The video features like the vintage effects, stop motion, and adding text to video are all really fun and cool.
As for the different options when it comes to filters, I mostly stick to Mood and Almond, but also do the occasional Vintage as well. You can still play with the lighting options and colors once you select a filter, as well as add grain and dust marks. Tezza is always adding new filters as well as video options so this is one I actually pay extra for the added features both on filter and videos. It's worth it, trust me.
Here is the link for the Tezza app in Google Play.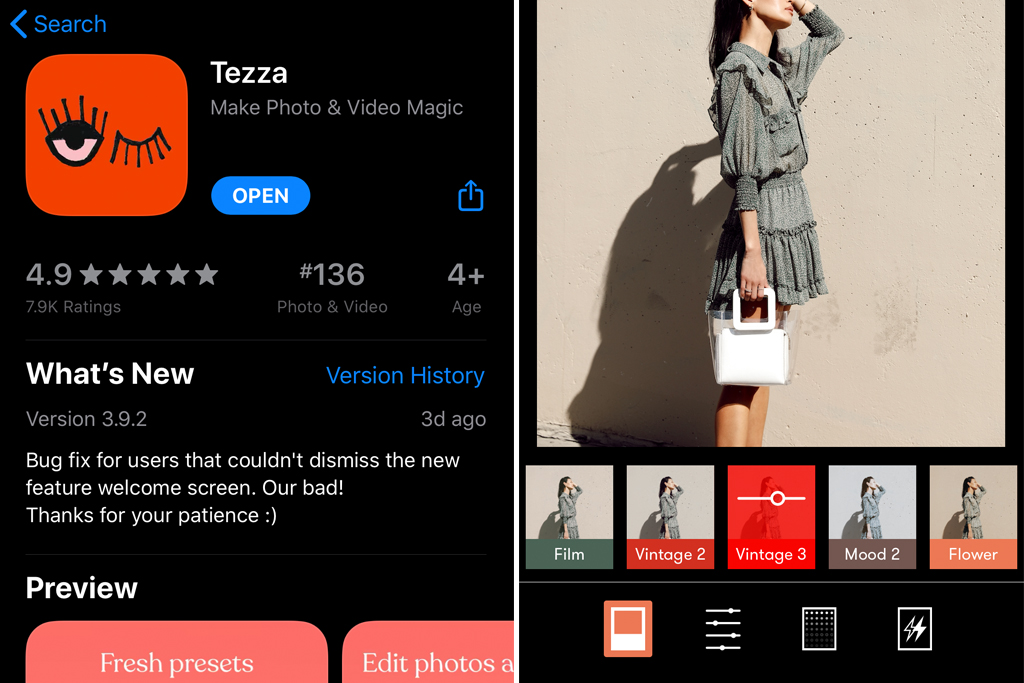 I actually use the InShot video editing app to edit most of my Instagram videos as well as Story Videos. I don't pay anything extra so the free version is great for what I need. I love that it's so easy to use, you can add text, but the best part is that they have royalty free music you can add to video. The selection isn't huge, but it works for short Instagram videos or Stories.
Here is the link for the InShot app in Google Play.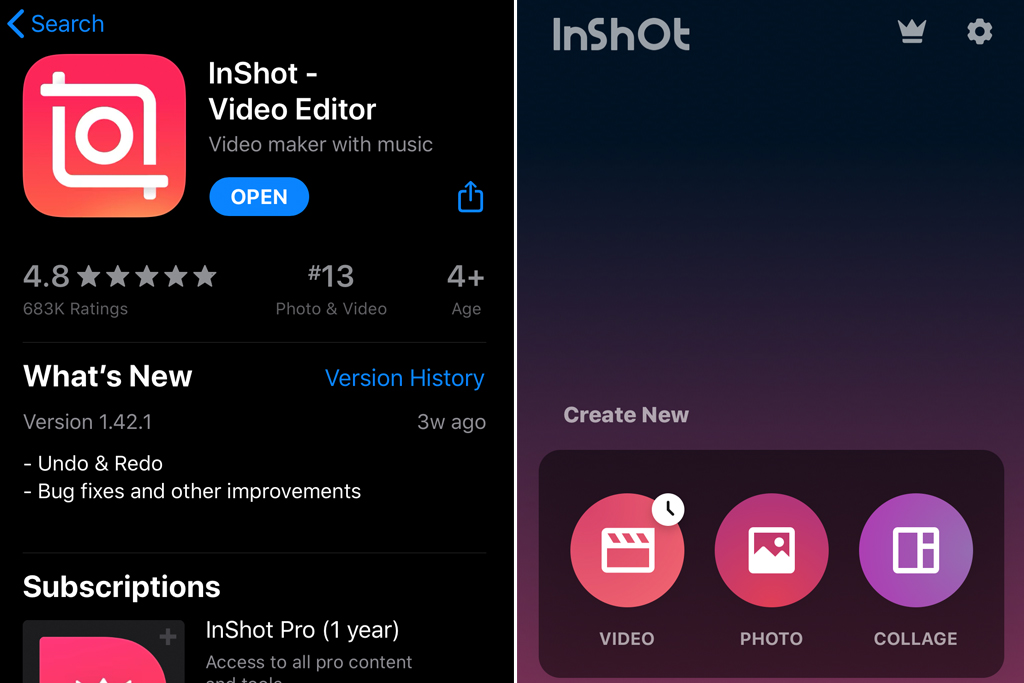 Unfold is probably one of my most used apps for creating more beautifully, edited Stories. I know the trend is more off the cuff, real life, unedited Stories, but when a Story calls for some added frills and beauty, Unfold is a great free one to use. I love that you can create a whole series of Stories and save them in a folder by event. Unfold has many free templates you can choose from or pay a little extra to unlock others. Honestly, the free ones are just as good so you don't need to spend the extra money. It's so handy that you can save the Stories individually, as a whole Story set, save them to your camera roll, or export them straight to Instagram. They also allow you to add text to these templates and they have some decent fonts.
The one annoying thing about this app though is that if your Story is shorter than 15 seconds (the time allotted in Instagram Stories), it will loop automatically when you post it. For example, if your Story is 8 seconds, it will loop a second time in Instagram not just play the 8 seconds of it. If it really bugs you, you can save the story on your camera roll, then import into InShot and cut the loop so it doesn't repeat when posting.
Here is the link for the Unfold app in Google Play.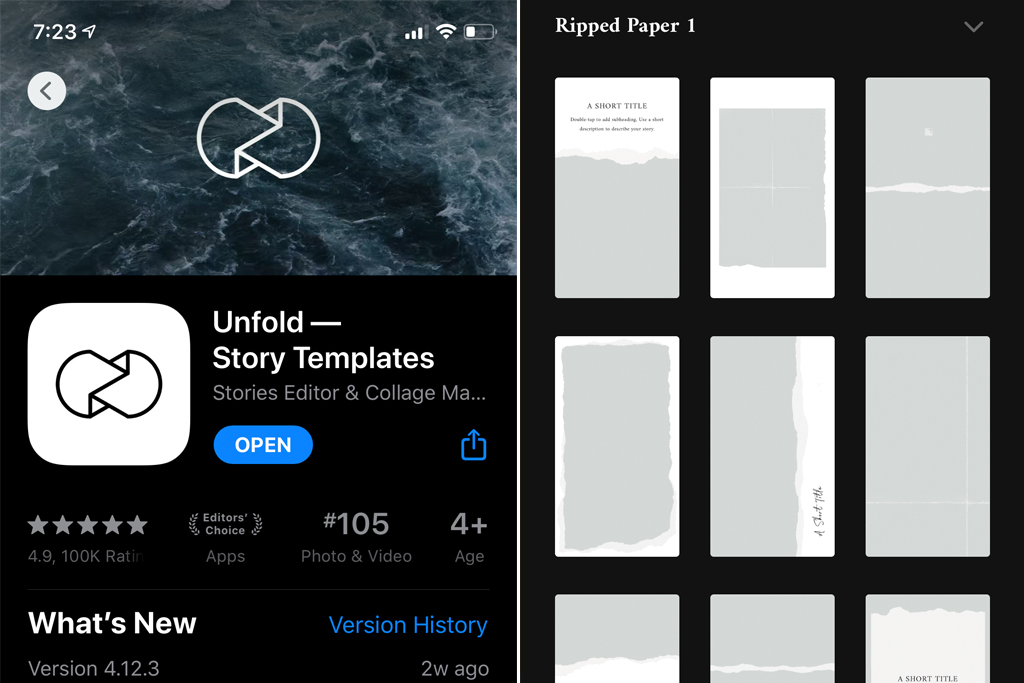 Storyluxe is like Unfold but I use this more for one off Stories. They have a lot more of the film/ polaroid templates, but also a few more options including some fun collage templates. The only thing I don't like about Storyluxe is that they don't have an option for you to add text. Just like Unfold, you can save the Story to your camera roll or export direct to your Instagram Stories.
Storyluxe app is not available on Google Play.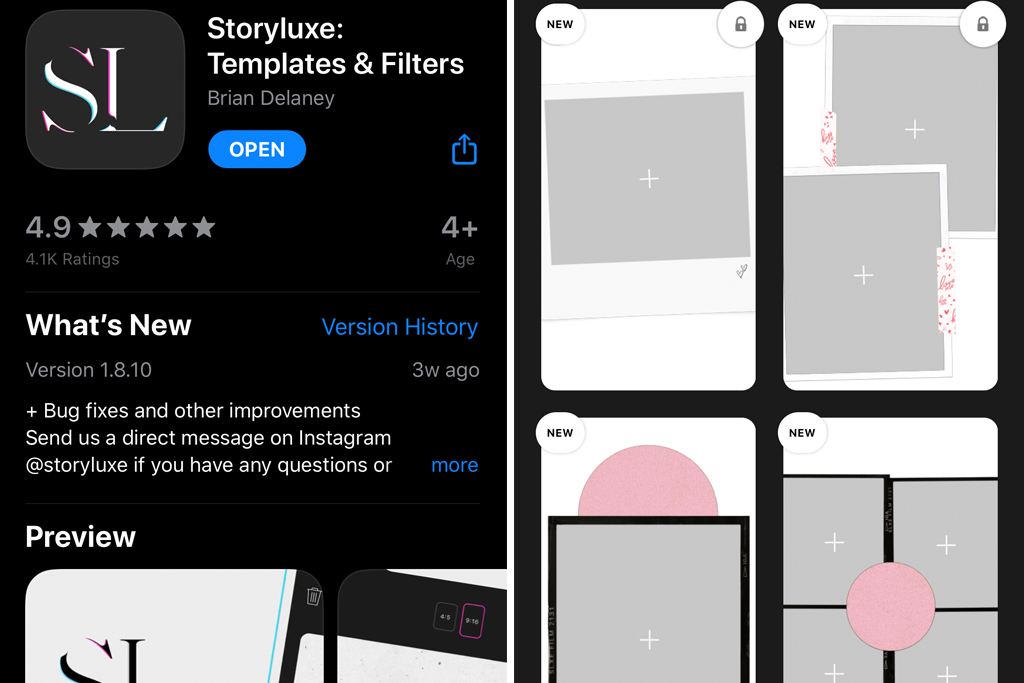 Canva is a great app for creating pretty Stories as well as many other things like Instagram posts, invites, posters, logos, etc. I only use this to create more professional looking Stories. I only use the free version since they have lots of different options under their free templates. I like that you can use video or static photos with their templates and they have a variety of fonts.
Here is the link for the Canva app in Google Play.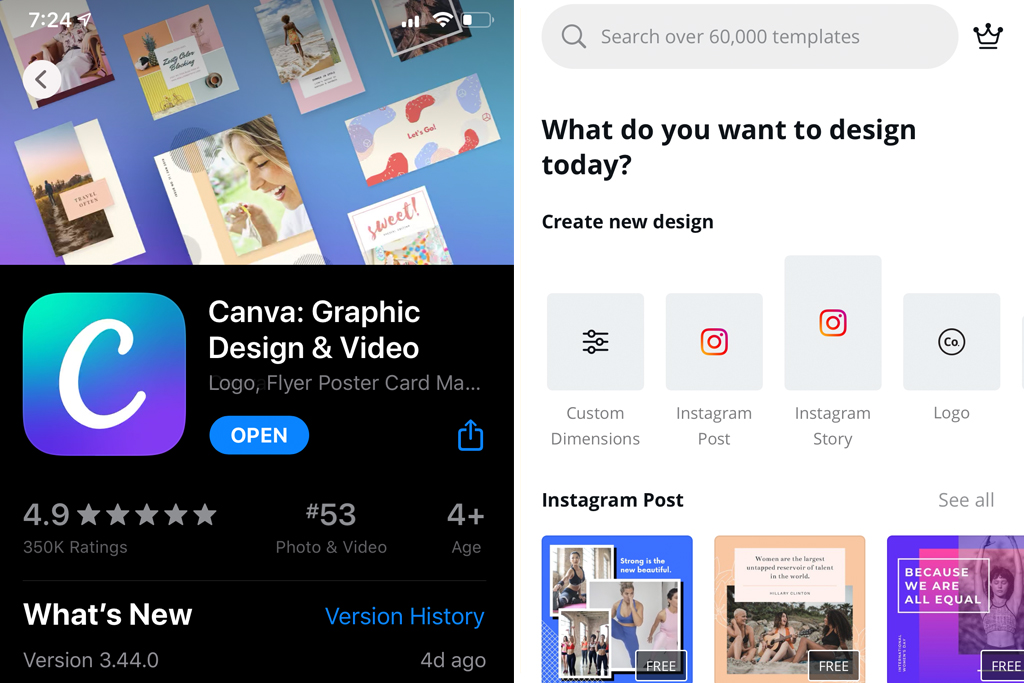 HYPE-TYPE
Hype-Type is another cool app to add more text movement to your Stories. They have preset color schemes and different type of fonts and letters to use. You can edit video or photos on this app. The free version gives you access to certain graphics, but you need to pay more for the more popular ones. I use the free ones just fine though.
Here is the link for the Hype-Type app for Androids.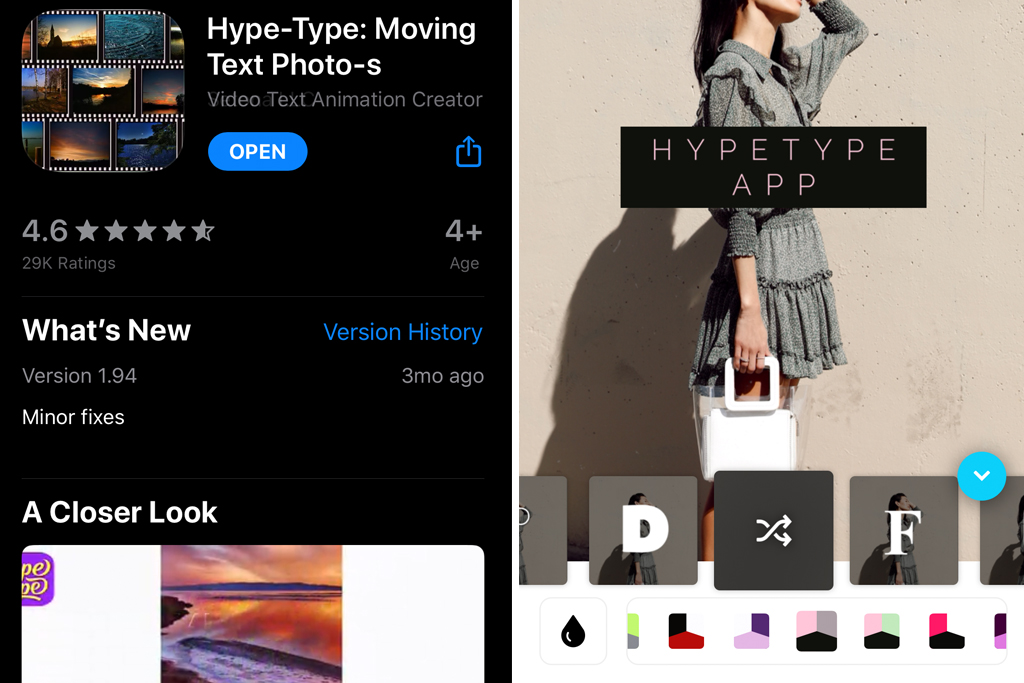 Mojo is another great app that adds movement to your Stories. I love the vibe of all their templates from Minimal, Photography, Fashion, Food, and Gold. I haven't paid to use the PRO templates, but the free ones are still great. You can also add their limited music to your stories and set the total duration.
Here is the link for the Mojo app in Google Play.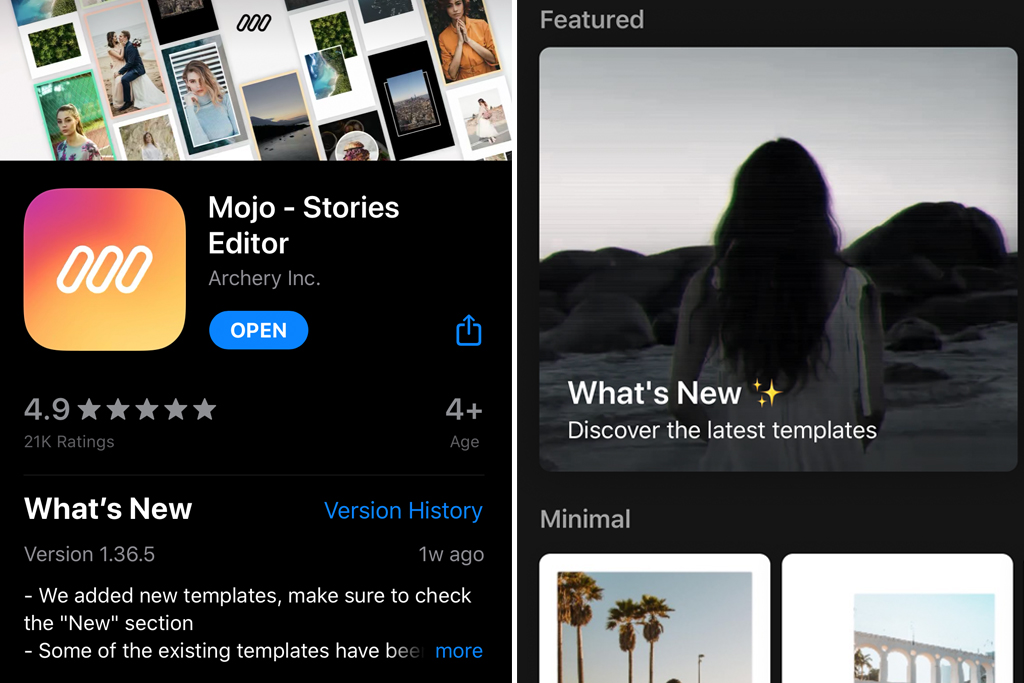 If you want to take vintage stories or record in Vintage film stock, this 8mm app is for you. I love the different options you have the 20's, 60's, 70's, Sakura, XPro, Noir, Indigo, etc. I typically shoot in 70's. This app is great if you wanted to shoot some video for your Instagram feed and have that overall vintage vibe. Note that if looks like you are shooting in landscape, but when you save it, it will save in portrait.
Here is the link for the 8mm app in Google Play.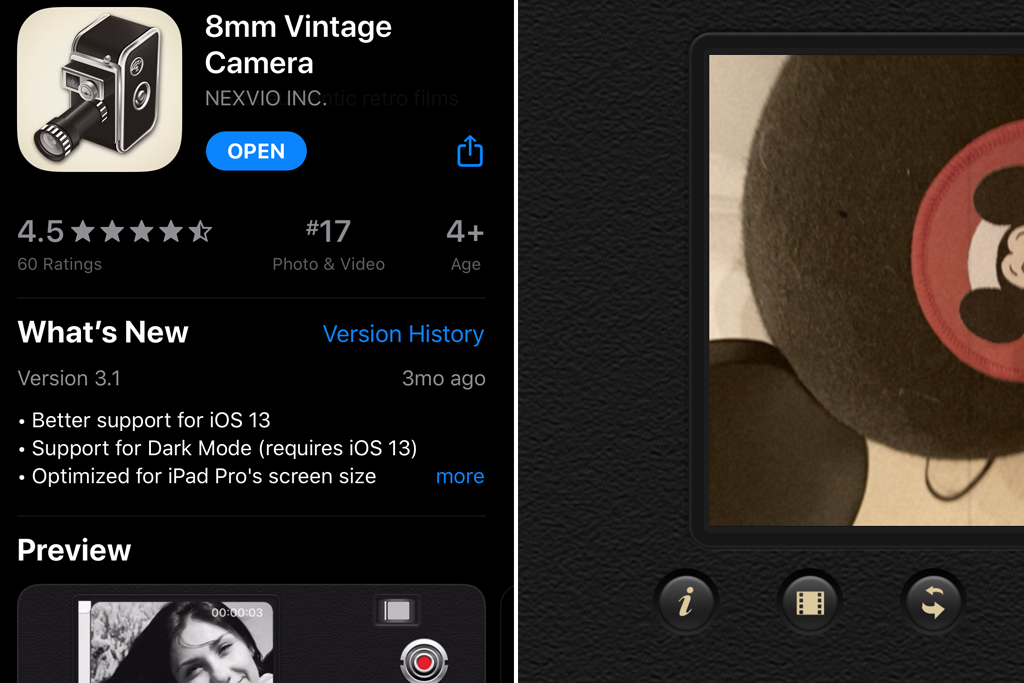 I hope that was helpful and please let me know any of your favorite apps or filters in the comments below!