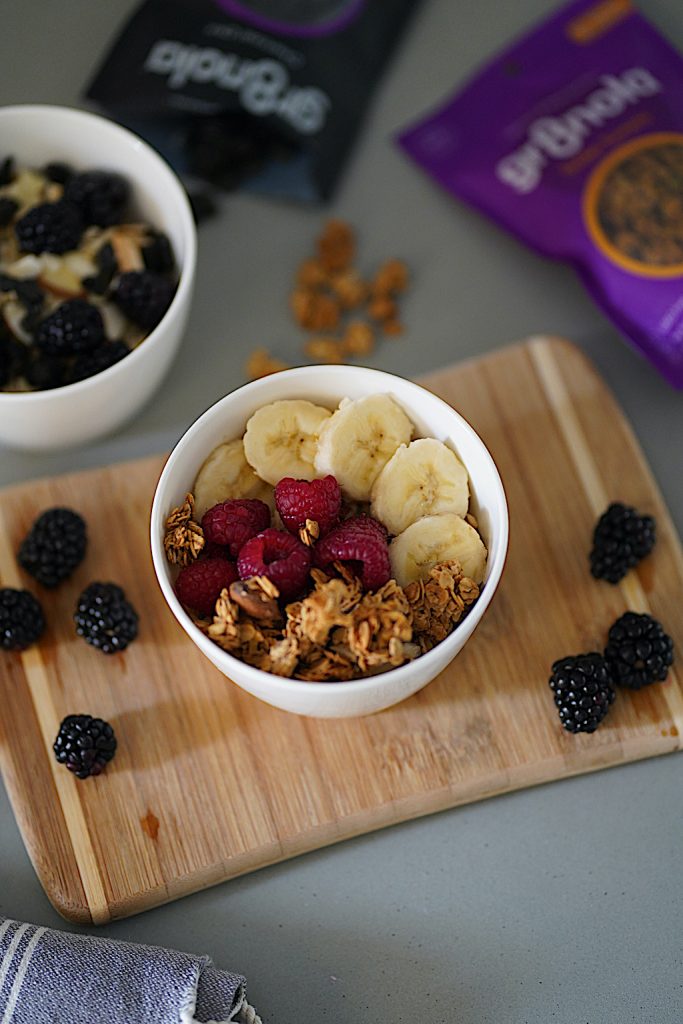 This is a recipe for the easiest breakfast ever that never gets old.  My go-to that's healthy and delicious that can be made in a variety of ways.  Yes, you guessed it, OVERNIGHT OATS.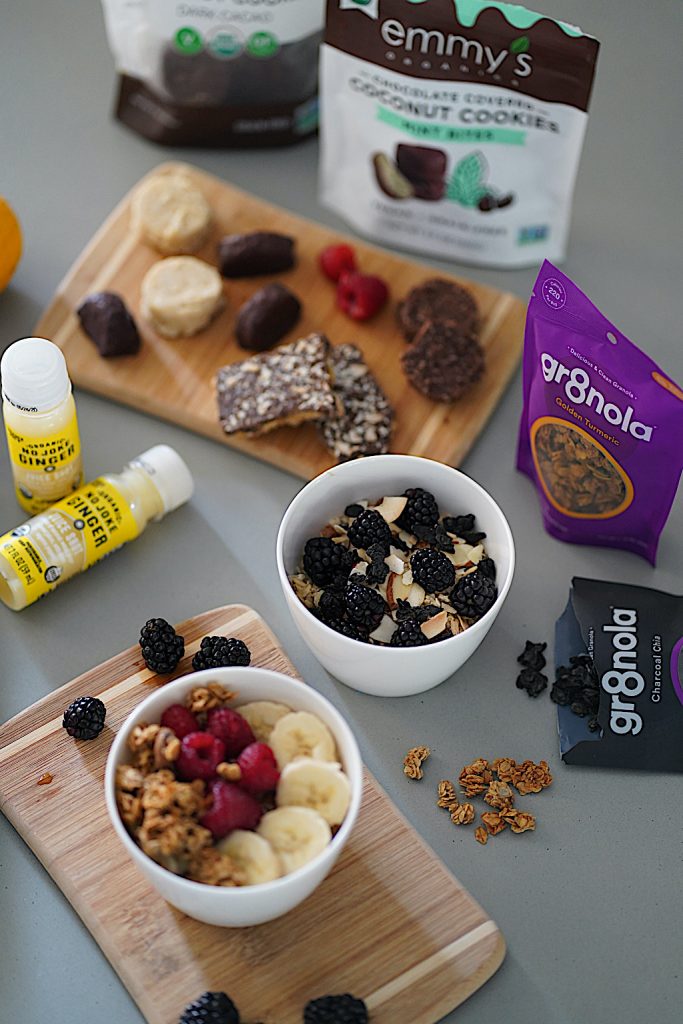 I am a huge fan of overnight oats because it's packed with all the good stuff, it's made overnight so you don't have to prepare anything in the busy morning, it's tasty, and you can add whatever toppings to it so it never gets old!
Here is the base for the overnight oats.  The starred items are optional but I try to pack in whatever healthy ingredients I can that are pretty much tasteless. If you want more recipes, please check out my favorite breakfasts here.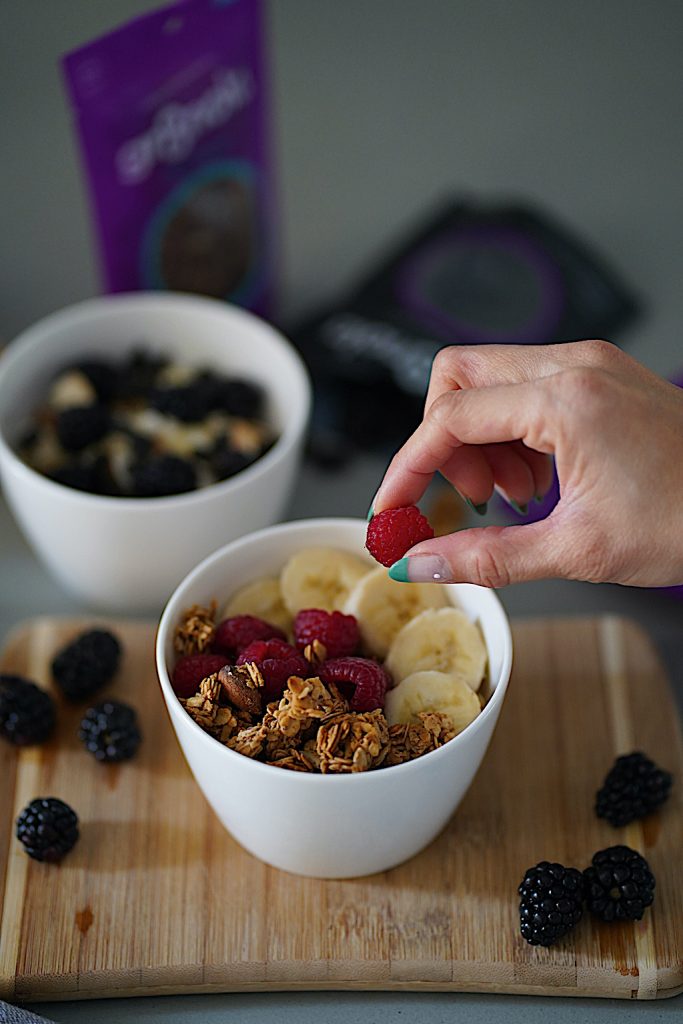 Base Overnight Oats Recipe:
Mix all these together in a mason jar or any jar with lid, refrigerate for 6 hours or more and the oats will soften and become thick. Garnish with toppings below and serve cold.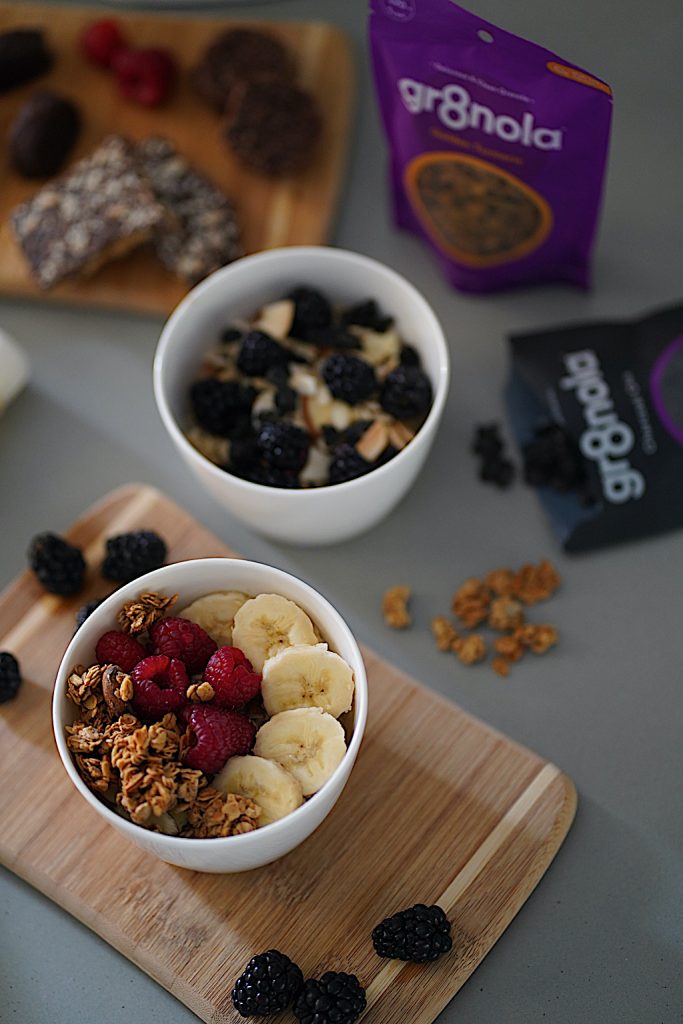 Here are the options for toppings (they are really endless depending on what you prefer):
Cut bananas
Sliced strawberries
Blueberries, blackberries, raspberries
Dried fruit (cranberries, golden raisins, etc.)
Slivered almonds
Pecans, walnuts, any type of nuts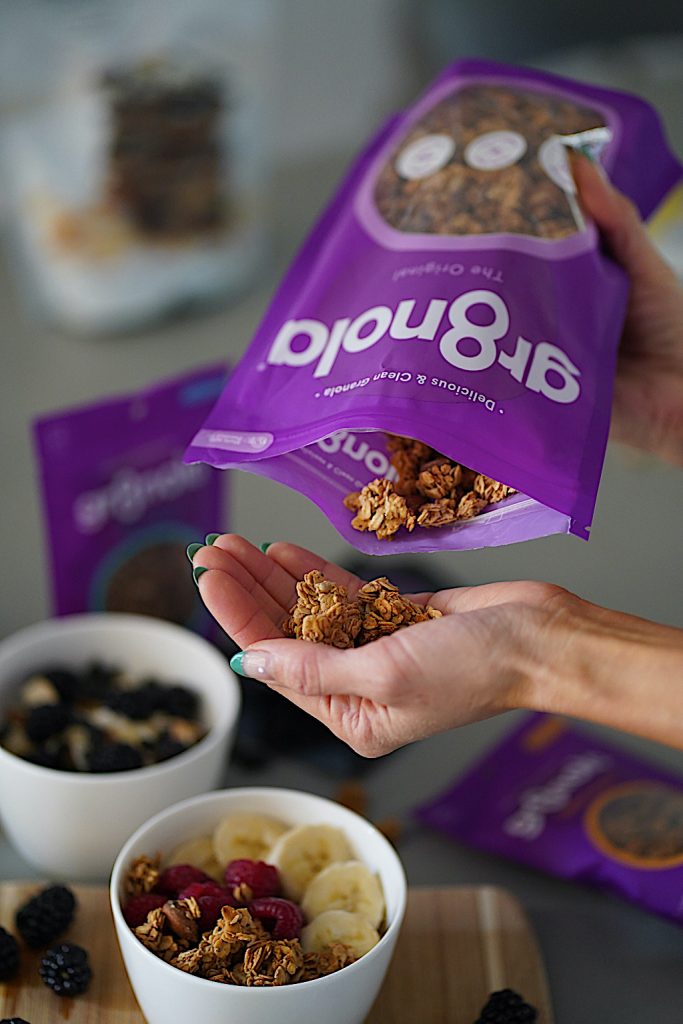 Speaking of granola, I recently discovered the best, healthy granola!  It's by Gr8nola and they are "clean" granolas that use organic coconut oil, no added refined sugar, 5g of sugar per serving, and other nutrient-dense superfoods.  I also love the story of the founder, Erica, who almost accidentally became an overnight success.  Read her story here!  Gr8nola has several different flavors, but my favorites are The Original, Golden Turmeric, and Matcha Green Tea.  My kids love the Coco Cacao.  I use these to top my overnight oats or eat on their own too.  They also make sampler snack sizes for on the go.   This is not sponsored, I just love their granola and if you want to purchase you can get them on Amazon or use code GR815 to get 15% off on their website.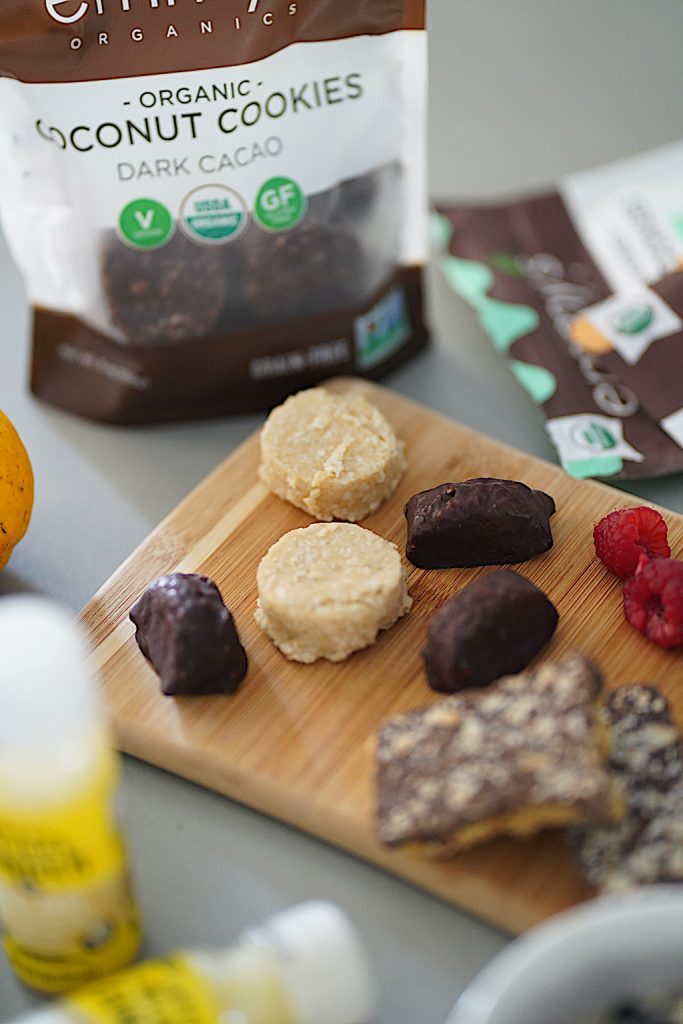 Another snack favorite of mine that you've heard me share on my Instagram Stories is Emmys Organics.  You could technically cut these up and add on top of your overnight oats too, but these are great to snack on by themselves.  I have a sweet tooth and I started looking for healthy, but yummy snacks for that after dinner dessert. I started with the Organic Coconut Cookies which are amazing, then I got obsessed with the Chocolate Covered Coconut Cookies!  My favorite flavors are Chocolate Chip, Dark Cacao, and Peanut Butter, as well as Chocolate Covered Peanut Butter Bites. You can also try their sampler pack which has my favorite flavors.
What are some healthy snack options or easy breakfast options do you love and can share?