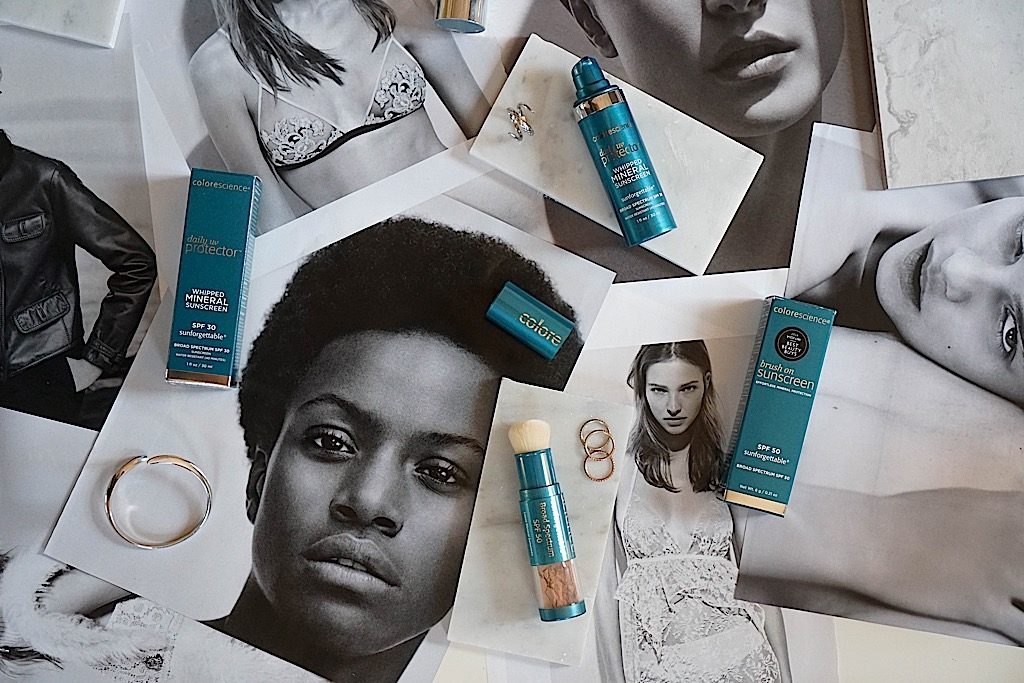 As we all know, sun damage is our worst enemy. The harmful rays of the sun are the cause of wrinkles, sunspots, premature aging, fine lines, and skin cancer. To fight aging and sun damage, I religiously put sunscreen as part of my skincare routine. Previously I preferred to use sunblock separate from my makeup products because many products don't include sun protection beyond SPF 30. Until I discovered Colorescience's products. The Daily UV Protector Whipped Mineral Sunscreen and the Brush-on Sunscreen combined provide me with the sun protection I need throughout the day. I want the most sun protection possible and now I can apply them in the morning and also REAPPLY throughout the day!
The Daily UV Protector Whipped Mineral Sunscreen is how I begin my skincare routine. Since I prefer lighter beauty products, this tinted sunscreen is perfect as my base (it provides the light coverage I need). What I love about this product is that it is whipped, meaning it is light and airy and not greasy. The slightly tinted color is good for all skin tones because it blends in naturally and easily. You also don't get that white, heavy, cakey feeling with this zinc based sunscreen and the fact that it contains SPF 30 without the chemicals and provides broad spectrum UVA/ UVB protection is a MAJOR bonus. It is also water resistant up to 40 minutes which means even when I am out and about or working out, I know I am still being shielded from the sun's harmful rays.
My absolute favorite product is the Brush-on Sunscreen with SPF 50. It is difficult to find makeup products with this much SPF so when I saw this, I immediately jumped on it. This brush is ingenious! It contains mineral powder on one end and it self dispenses into the brush on the other end as you sweep it across your face. It is mess free (meaning no loose powder spilling everywhere), chemical free (no parabens and phthalates), and irritant free (because it is safe). The highlight of this product is that you can reapply this sunscreen-rich powder throughout the day for shine free touch ups without having to worry about messing up your previous makeup. No wonder it is the #1 selling product! It is also refillable, you can twist off the cap on the powder side and add more loose powder when you run out. With so many reasons to try this out, here is one more – since the powder just has a hint of natural color I can even use it on my kids for extra protection. Trust me, it is much easier to brush on sunscreen on the kids than having to chase them down to rub in the greasy sunblock.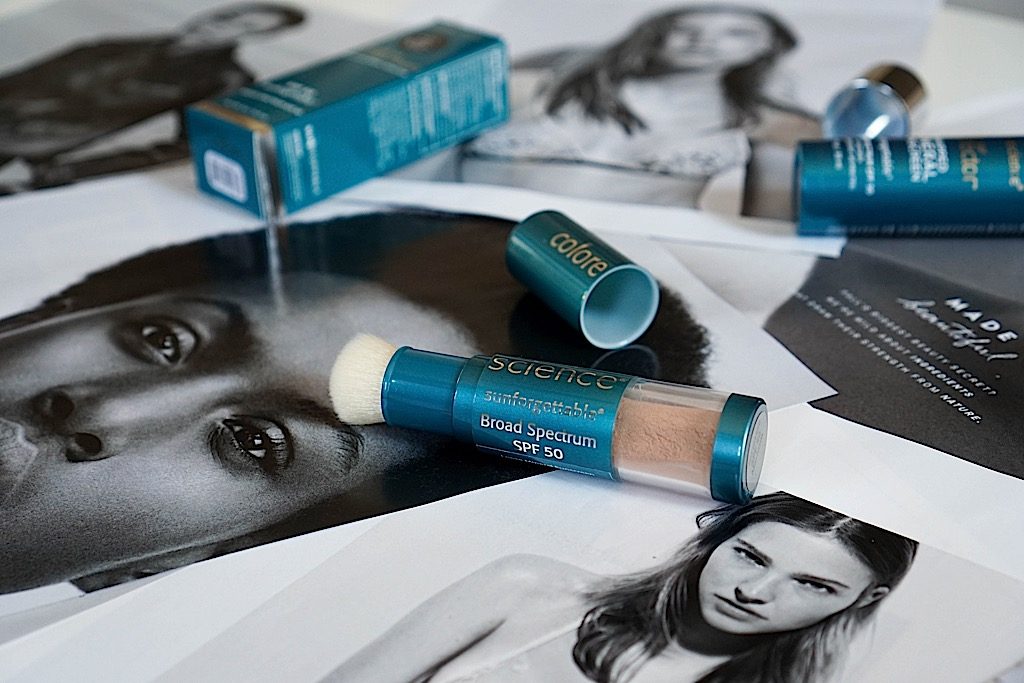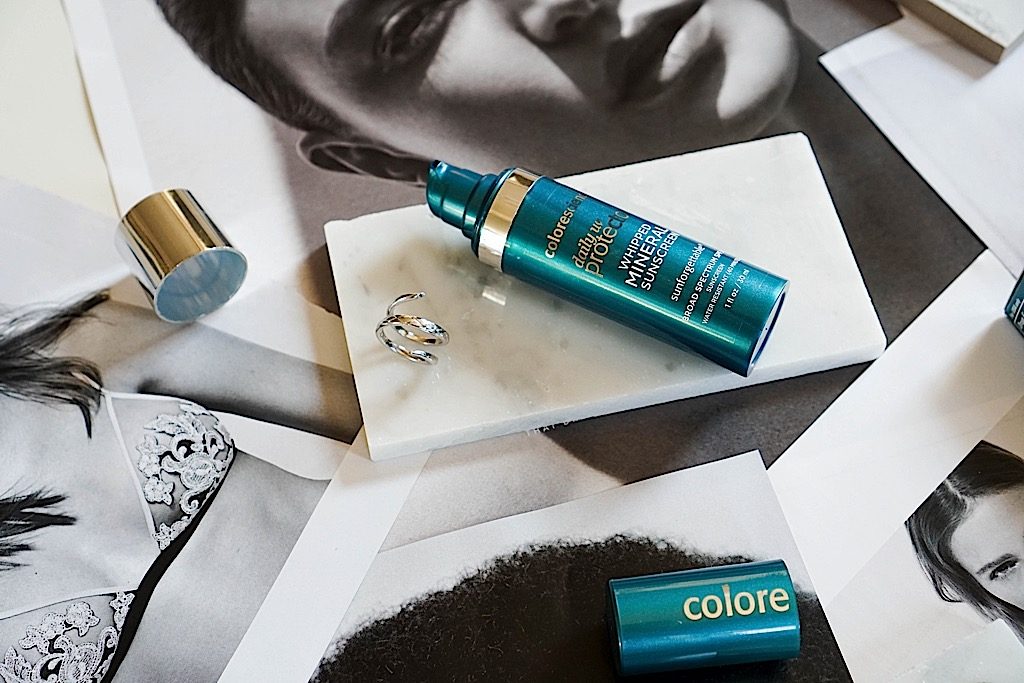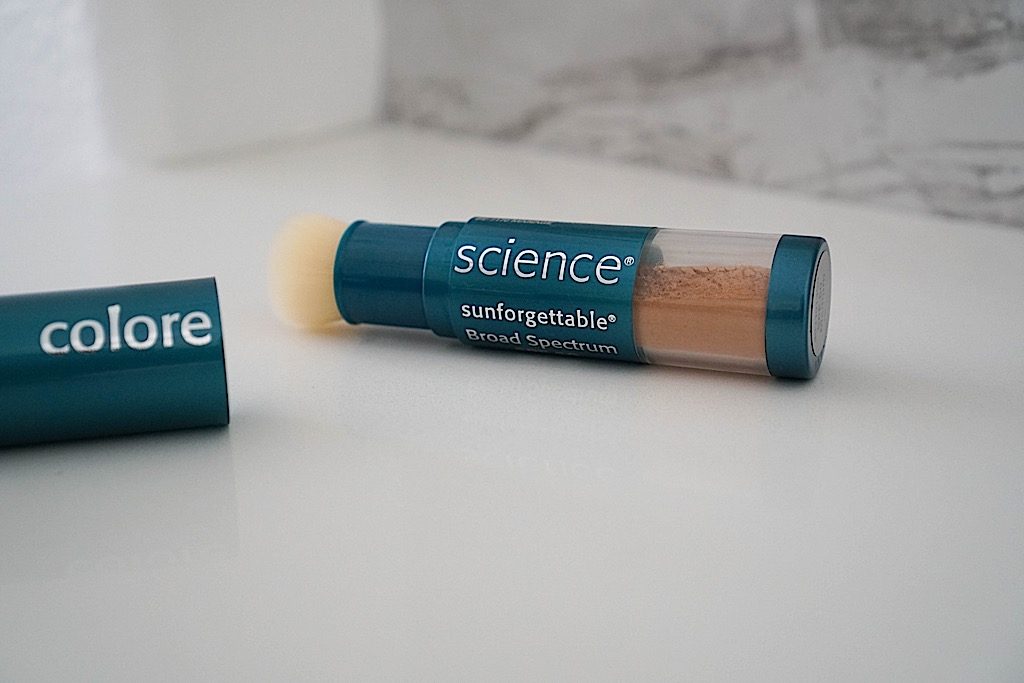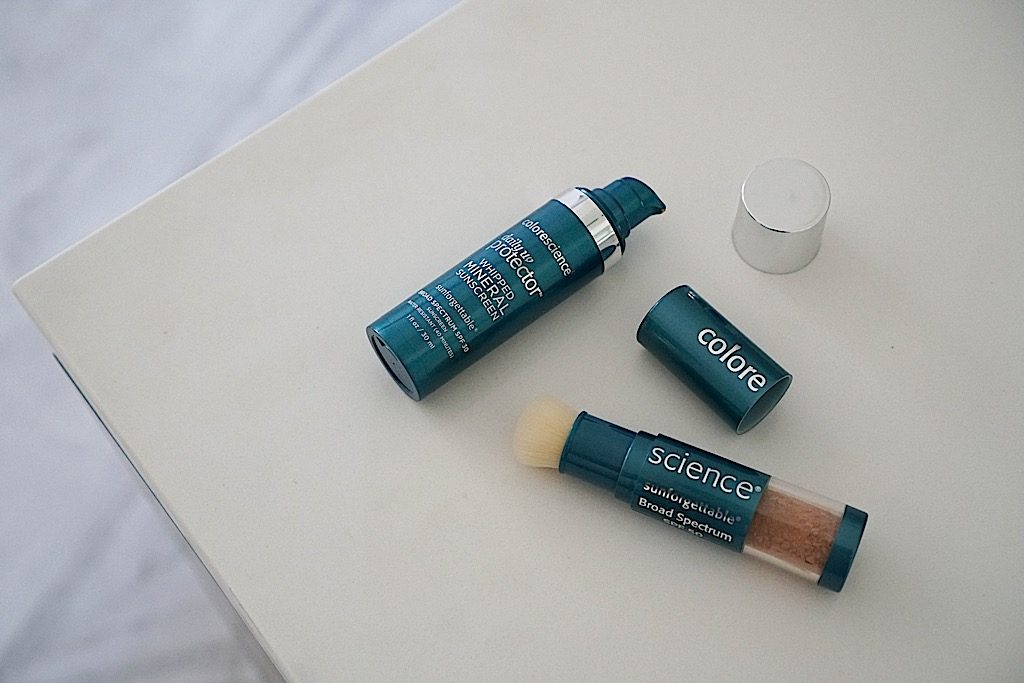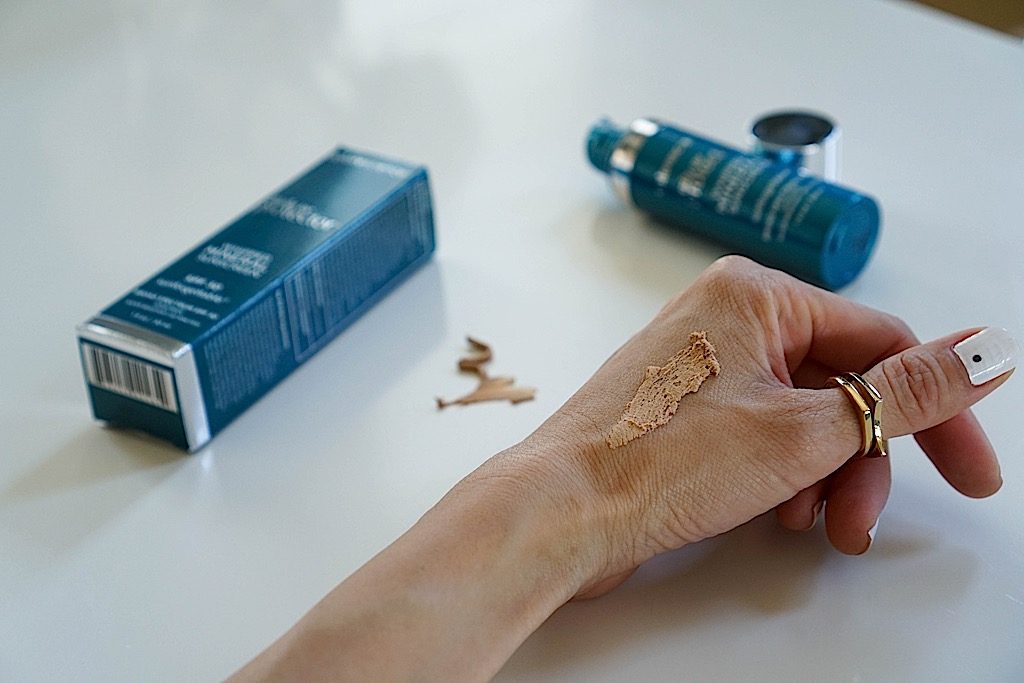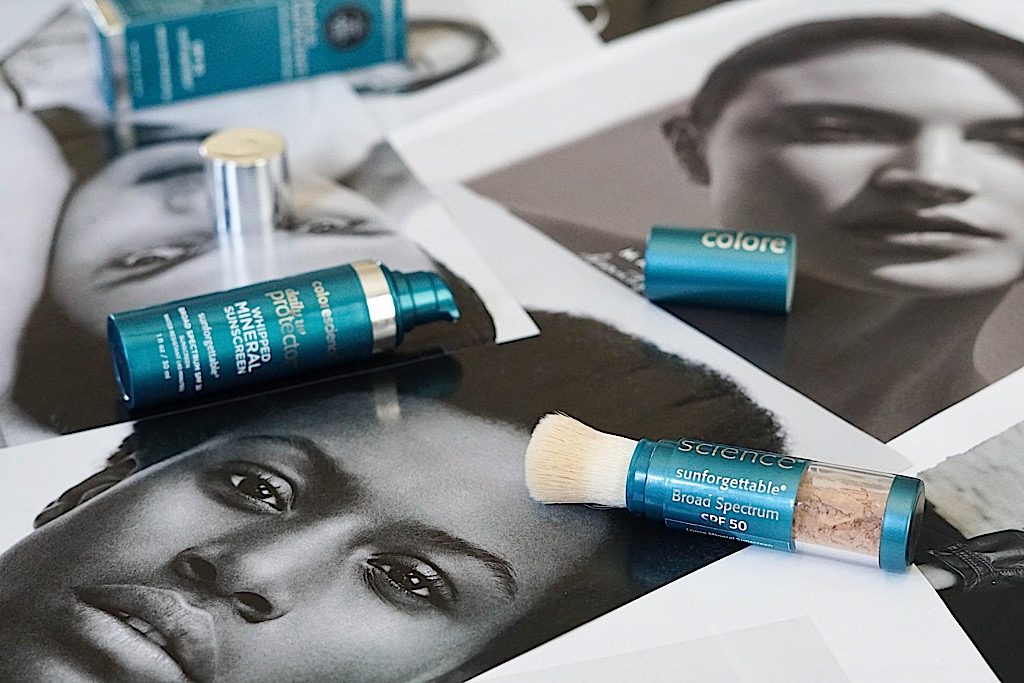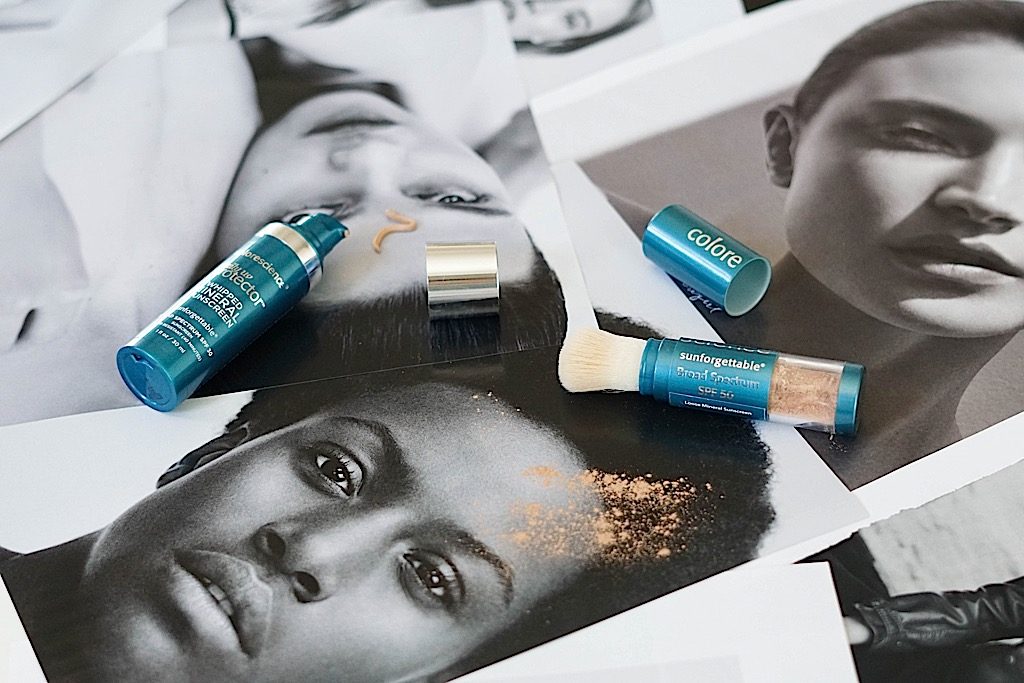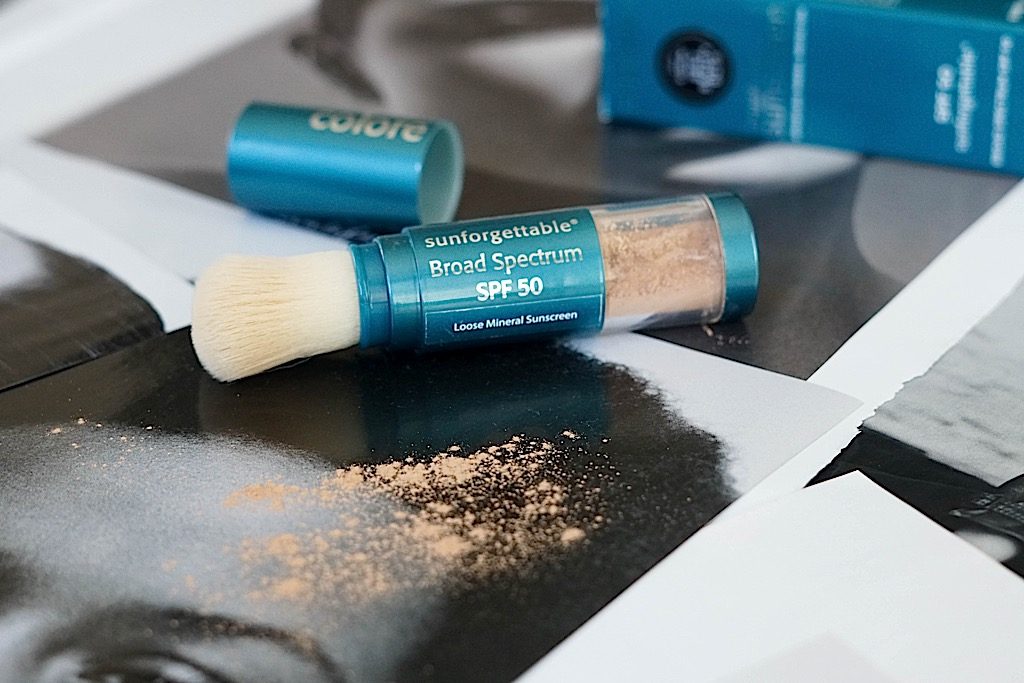 Sun protection is something that we all need to be conscious of, young or old, and do our part to protect ourselves. Colorescience actually donates a portion of the proceeds from the Brush-on Sunscreen to Sunstoppable, an organization which educates children on why UV protection matters.
Not only do these products take a step out of my busy morning routine, they are chemical free (which is important to me), water-resistant, mess free, and they can be used on my kids too. After discovering these Colorescience's products, they have become my must-haves and ones I won't leave home without.
Thank you to Colorescience for sponsoring this post. All opinions and thoughts are my own.
Daily UV Protector Whipped Mineral Sunscreen | Colorescience
Brush-on Sunscreen | Colorescience