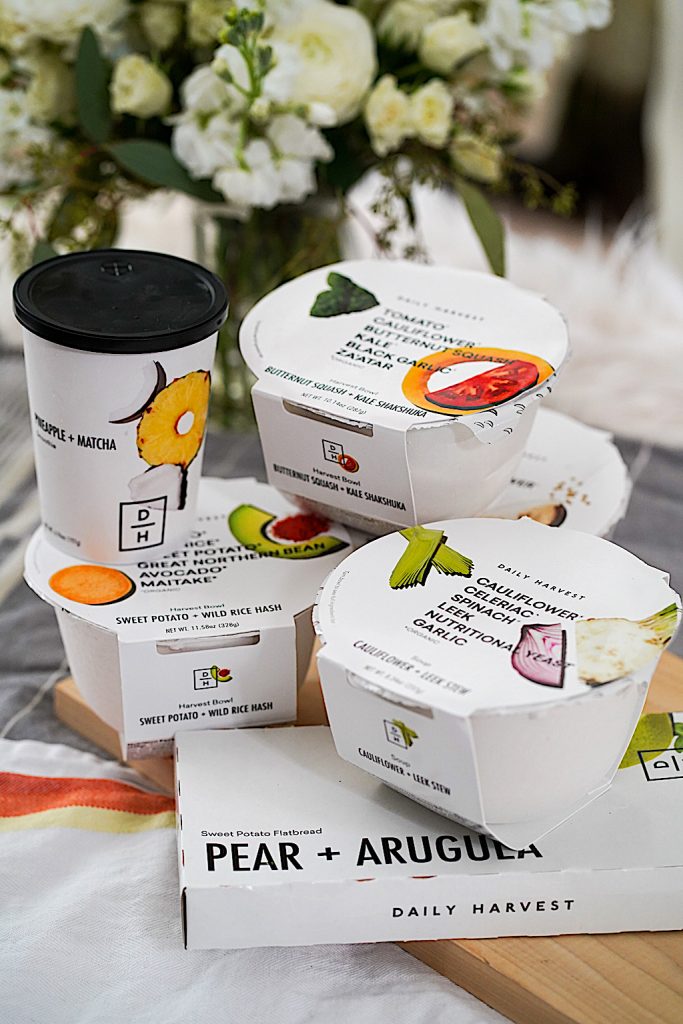 Alright, we all started 2021 with some type of health or wellness goals right?  Part of that is eating better and trying to incorporate more plant-based food and organic ingredients into my meals.  But really, who has the time? I have been home since Covid broke out and I am plain sick of cooking three meals a day since like forever and buying organic fruits and vegetables that seem to go bad in a few days is not my idea of fun meal planning.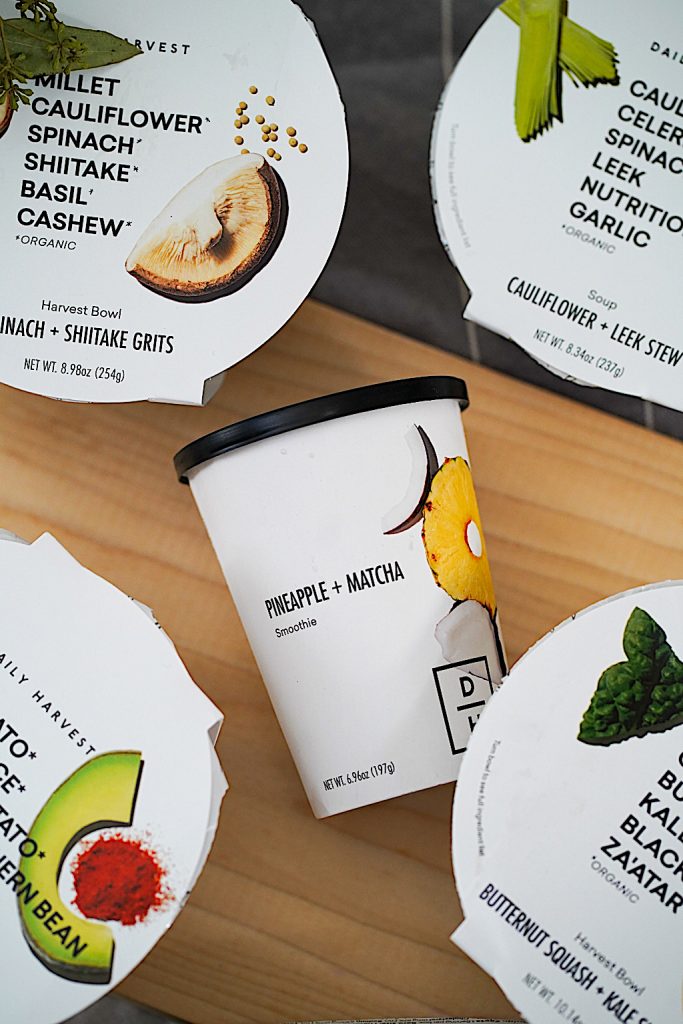 Enter Daily Harvest.  I decided to give it a try because I want clean, healthy, organic foods and literally take less than five minutes to make.  After weighing several options, I decided to go with Daily Harvest because it is affordable, I like that I can stock up on the frozen items, and there is no prep, no shopping, and basically, even no bowls needed.  If you want to check out Daily Harvest, click here and get 3 free meals (or $25 off) on me or use code: KONGFIDENCE (trust me it's such a steal). Plus, every time you use my code you get $10 off your subsequent orders!
Here's how it works, you select your plan and "build a box" of 9, 14, or 24 items (there are over 80+ items to choose from).  You can pick from Smoothies, Mylk (almond and vanilla), Harvest Bowls (my favorite), Flatbread, Soups, Oat and Chia Bowls, Scoops (ice cream), Bites (energy balls), and Lattes.  Select if you want your Daily Harvest eats delivered weekly or monthly and that's it.  Items start from $5.99 to $8.99 which is way more affordable than some of the other similar services out there.  Daily Harvest meals get sent to you frozen fresh in biodegradable packaging and ice, and you pop them into the freezer to heat up whenever you need a meal.  Easy peasy!
Other than needing no kitchen skills, no cooking, and no prep, the best part of the Daily Harvest items are they contain NO DAIRY, NO GLUTEN, NO GUMS, NO FILLERS, NO ARTIFICIAL ANYTHING. So you can feel great about what you are eating, save time, and honestly, save money too (because time is money and money is money).
Let's get to the Daily Harvest eats I tried and then more details about the process.  If you want to check them out in more detail, I saved all my Stories on my "Daily Harvest" highlights on my Instagram bio page @Dailykongfidence.  Also, make sure you use this link or KONGFIDENCE to get $25 off your first order.  These are the Daily Harvest items I tried out:
Pineapple Matcha Smoothie
Spinach + Shiitake Grits (I would order this again)
Butternut Squash + Kale Shakshuka
Sweet Potato + Wild Rice Hash
Pear & Arugula Flatbread
Cauliflower + Leek Stew
The Daily Harvest Pineapple Matcha smoothie was delicious!  I love that all the ingredients are already prepped and I just have to toss into a blender, add liquid (water or whatever milk substitute you want), and blend.  And since the smoothie is already frozen, no need to add ice!  I added oat milk, flaxseed, and collagen powder to my smoothie (you can also add protein powder as well, just add a bit more liquid).  The smoothie tastes really good (not that overly healthy taste), tropical, and was a great start to my morning.  I will definitely order this again.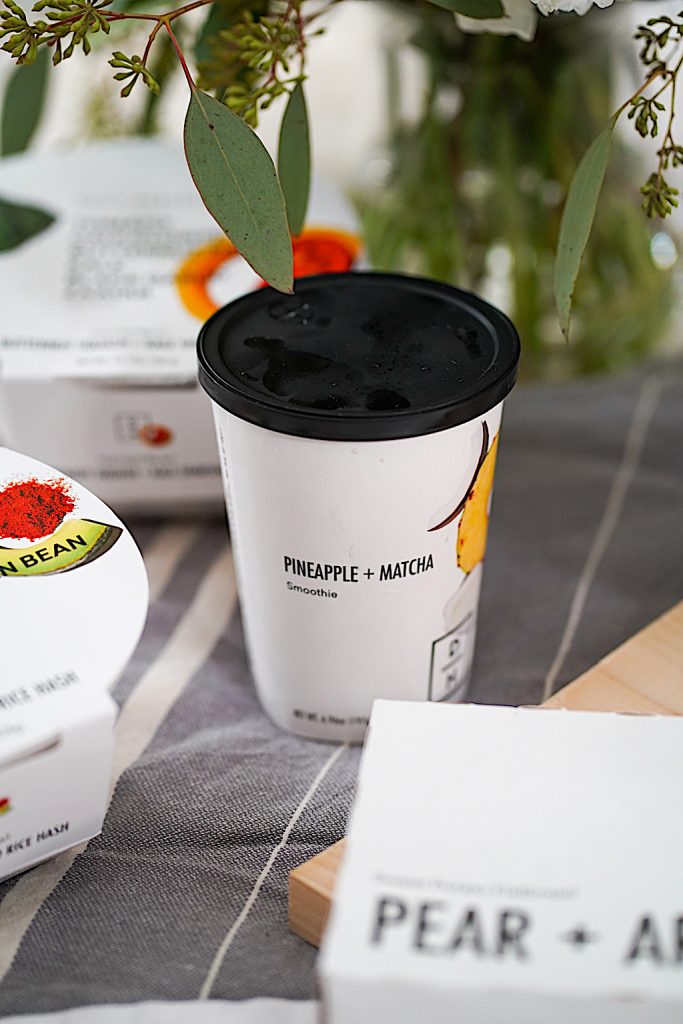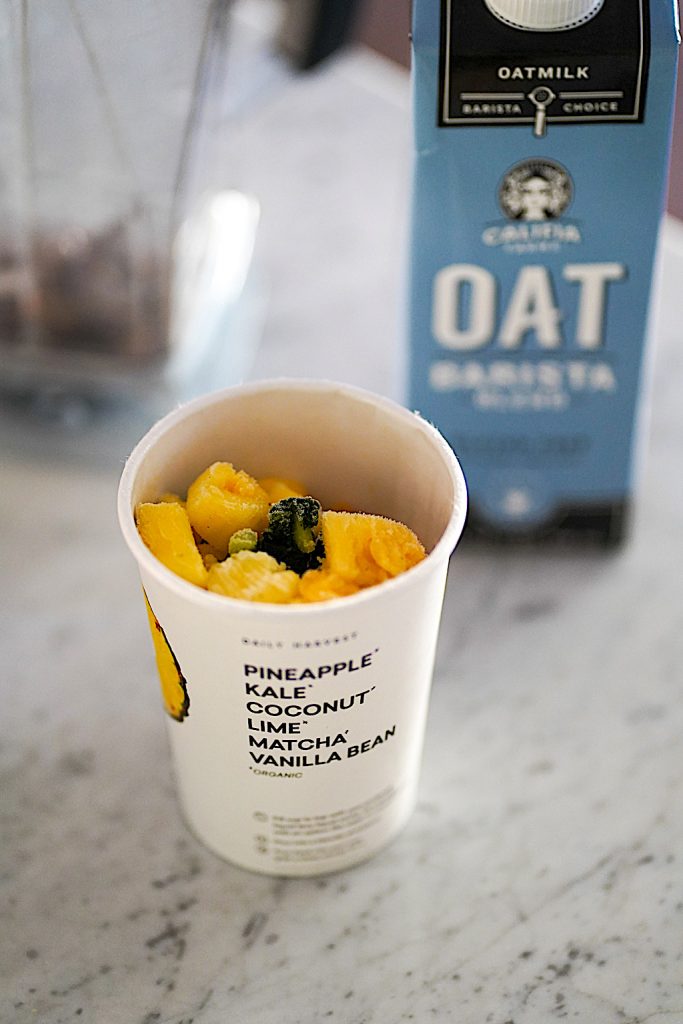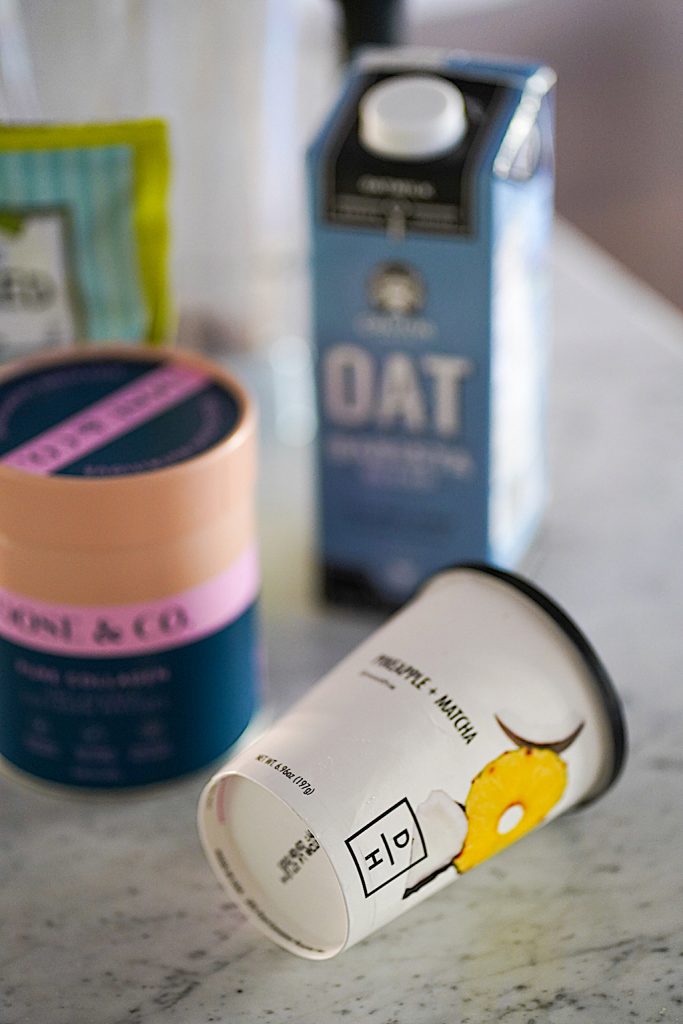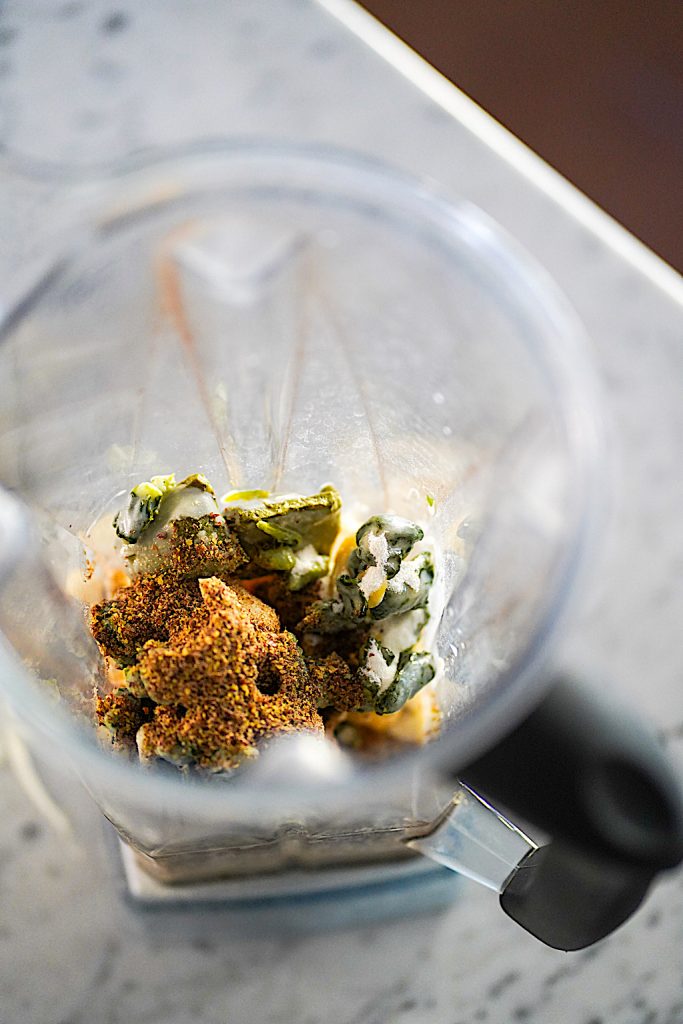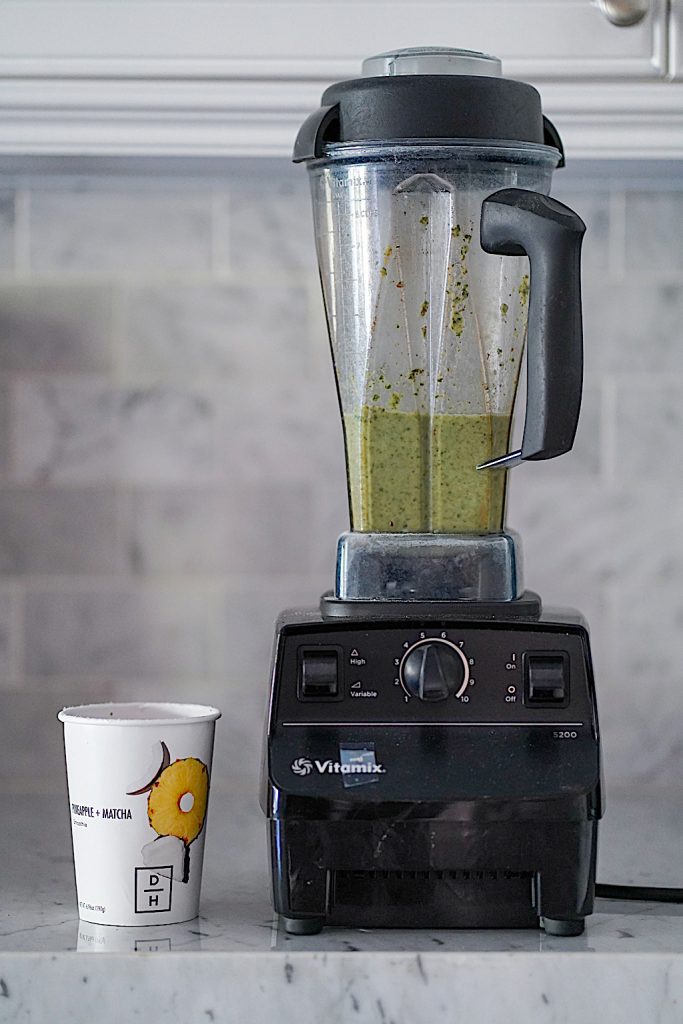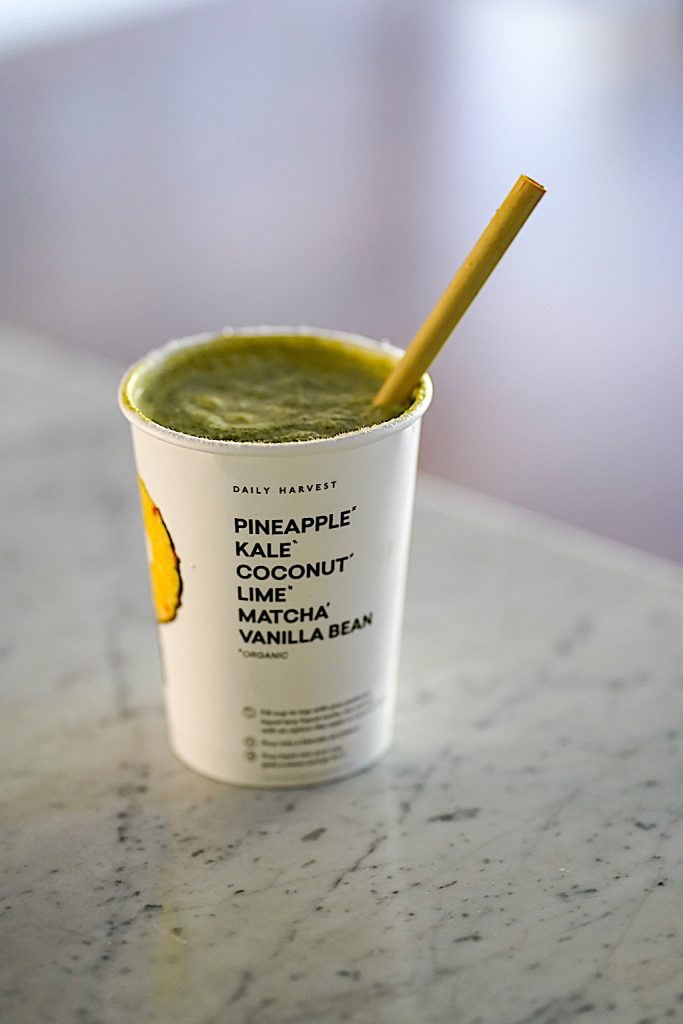 The next items I tried were the Harvest Bowls.  I personally think the Harvest Bowls are the biggest bang for your buck because they taste great, are low in calorie (on average 200 – 300 calories), and fill you up the most.  Also, if you want to add more calories or protein, all of the bowls I tried would have been great with chicken, beef, tofu, etc.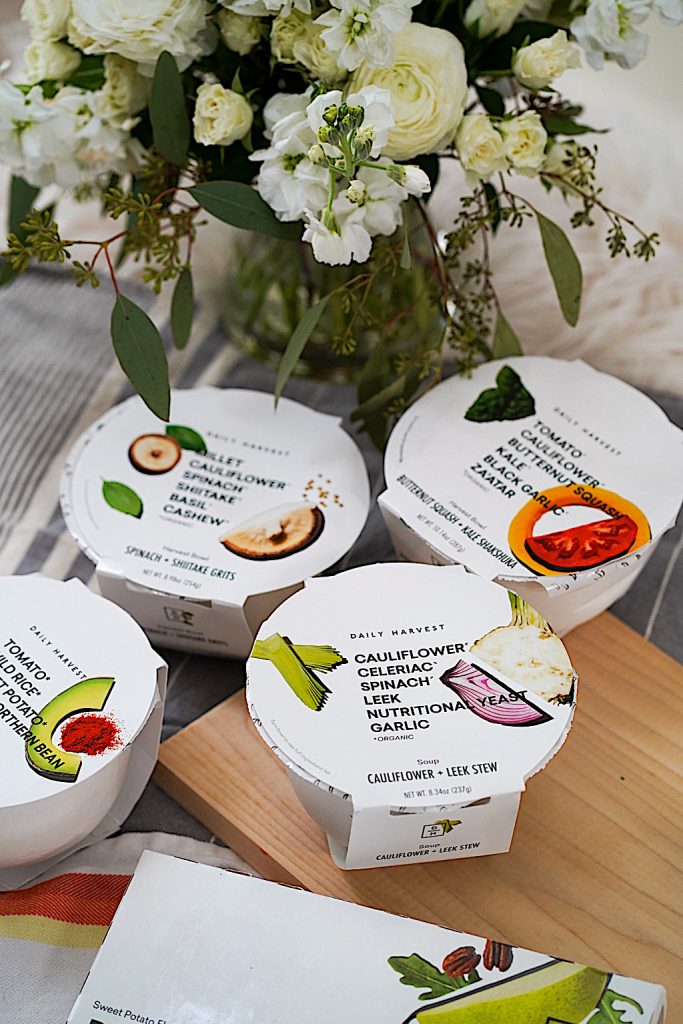 My favorite Harvest bowl by far of the three I tried (Spinach + Shiitake Grits, Butternut Squash + Kale Shakshuka, and Sweet Potato + Wild Rice Hash) was the Spinach + Shiitake Grits (200 calories).  I am definitely keeping this one on rotation every week.  The Butternut Squash + Kale Shakshuka Harvest Bowl (230 calories) was my least favorite of the three bowls I tried.  It was just a bit too flavorful and too much spice (not hot spice, just exotic spice) for me.  The Sweet Potato + Wild Rice Hash bowl (310 calories) reminded me of chili and was hearty on it's own.  For the bowls, you can microwave them for 4 minutes or heat them on the stovetop with a few tablespoons of water or unsalted broth for 4-5 minutes.  Again, cannot stress how easy it is for fresh, healthy, and organic meals.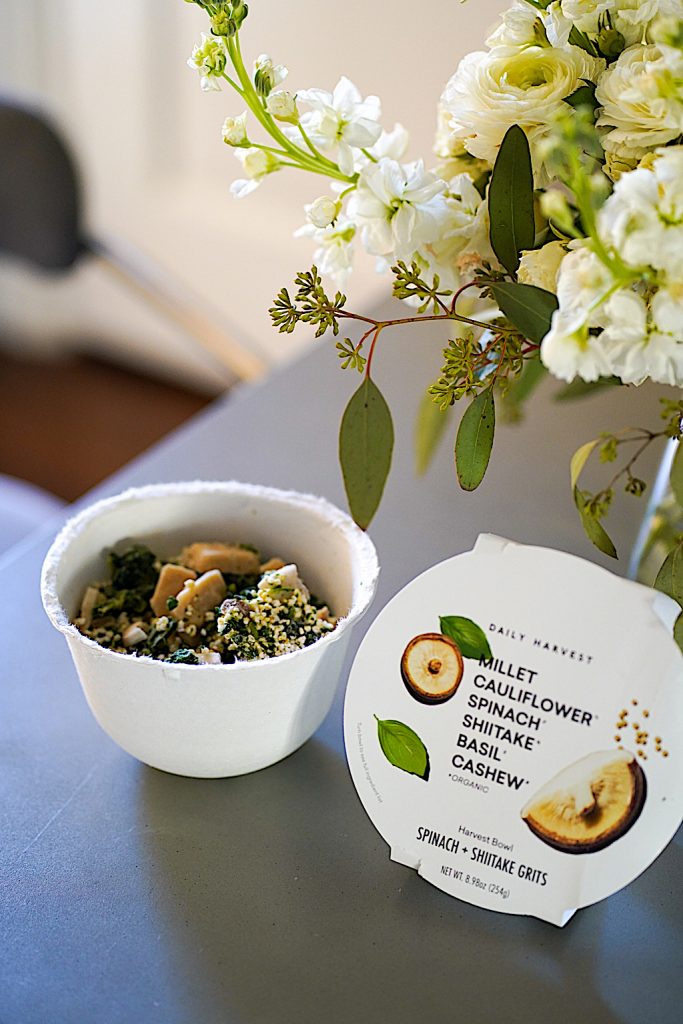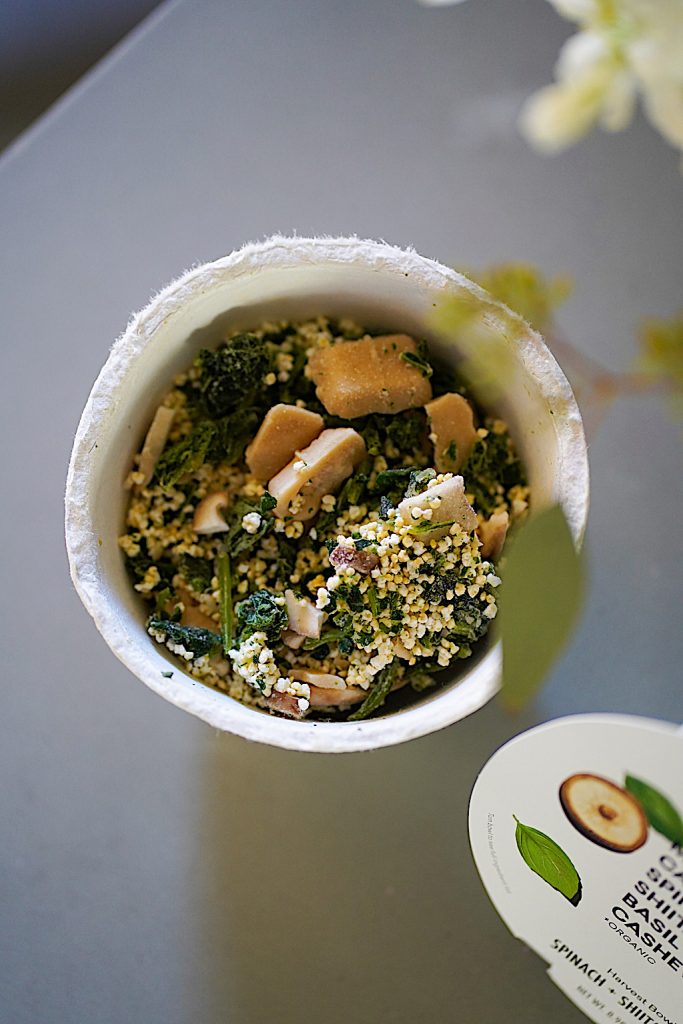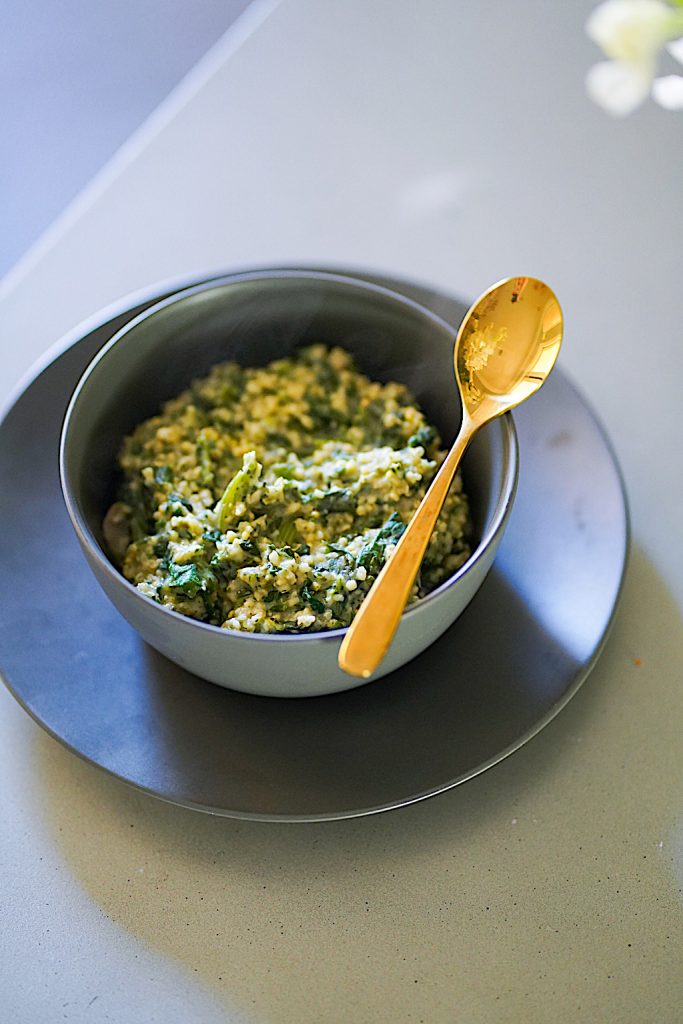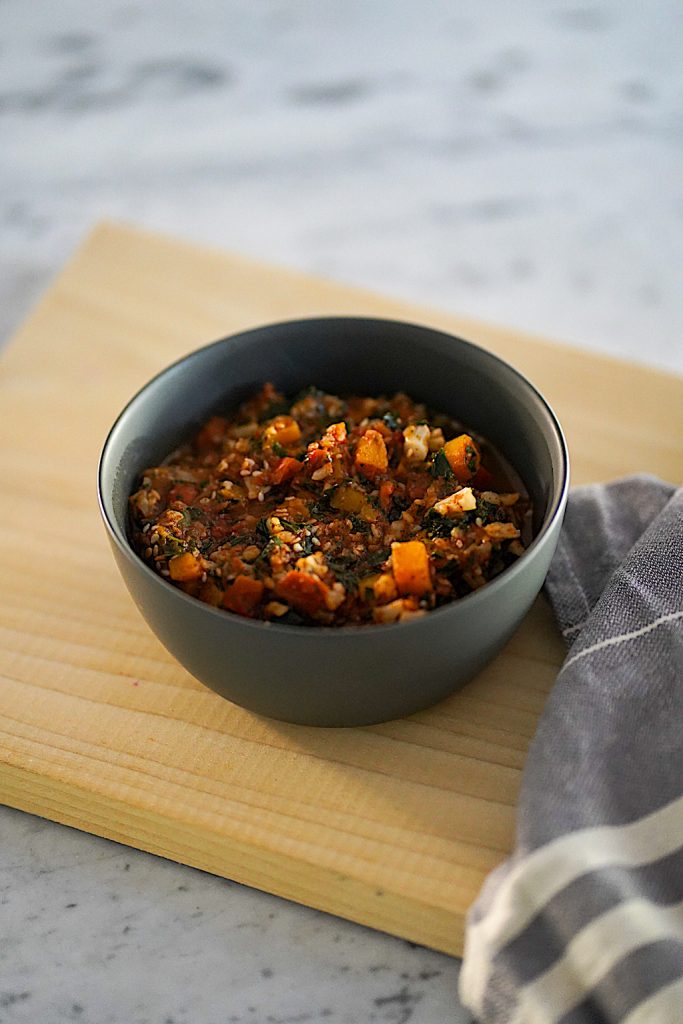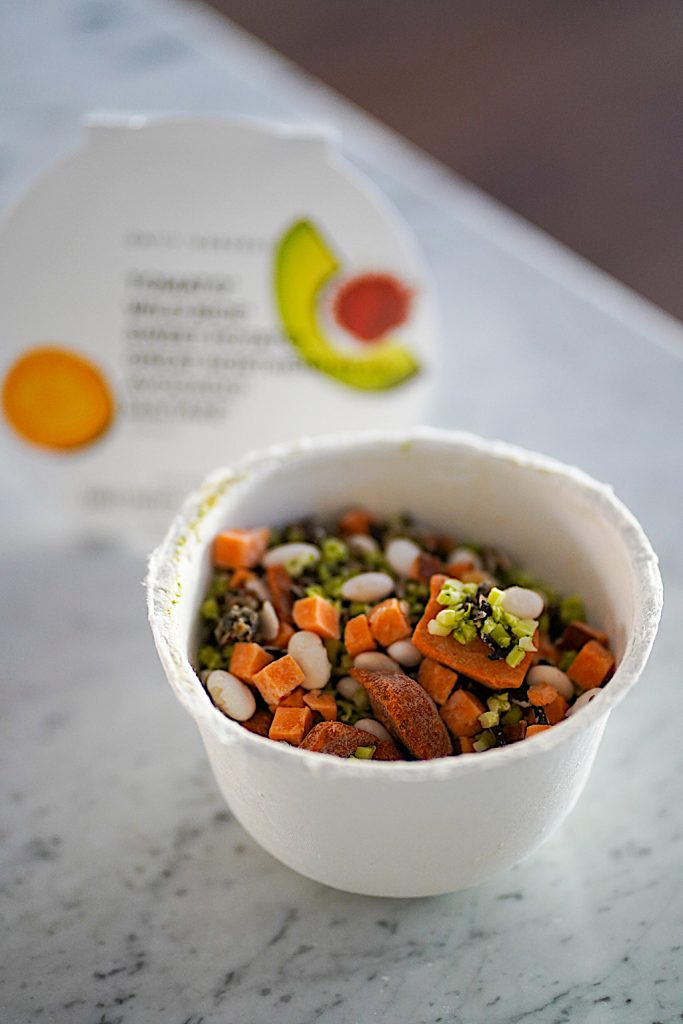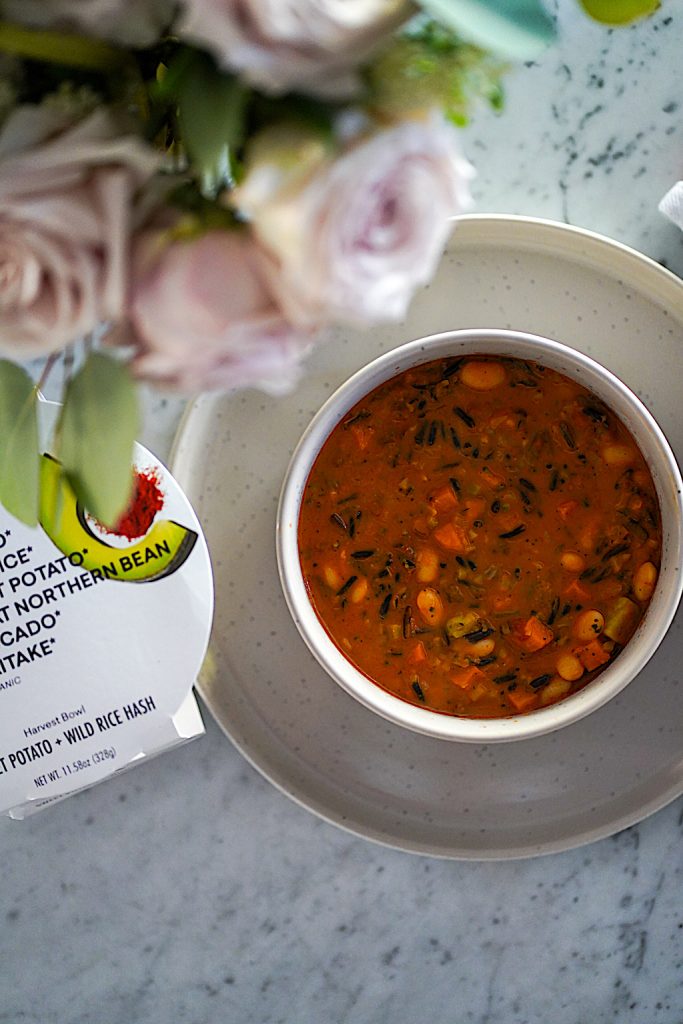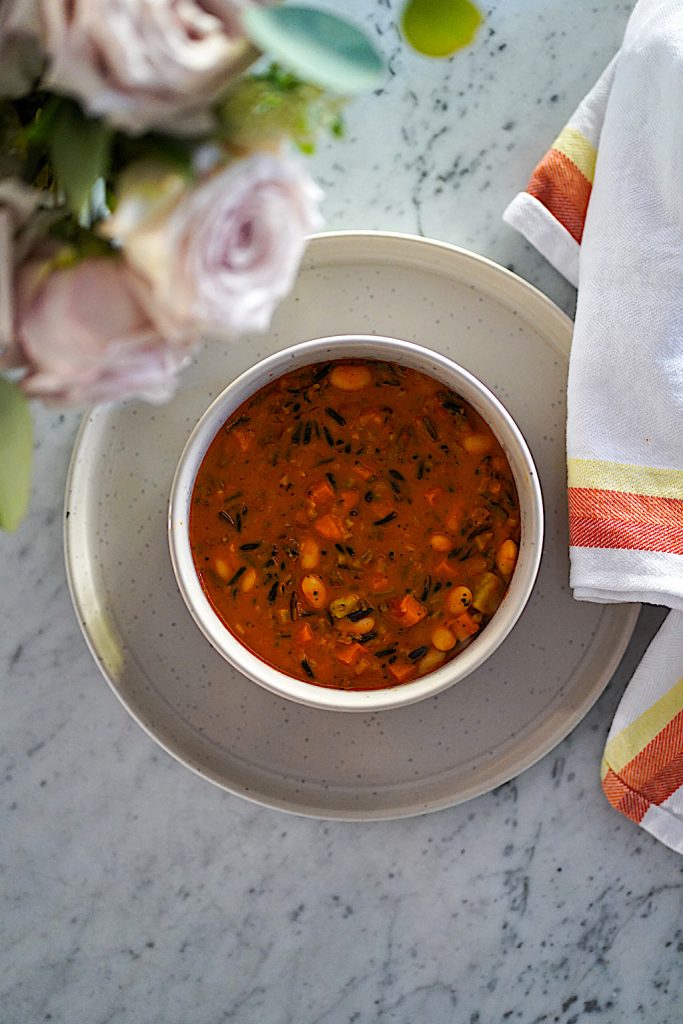 I really enjoyed the Pear + Arugula flatbread and love that their flatbreads are on sweet potato, cauliflower, or broccoli crusts.  This flatbread was flavorful and I love the ingredients combination.  The one con to this delicious meal was that it is a little higher in calories (this one was 450 calories) than the Harvest Bowls.  I personally would rather eat a Daily Harvest Bowl versus a flatbread for half the calories if I was trying to lose weight, but that's just me.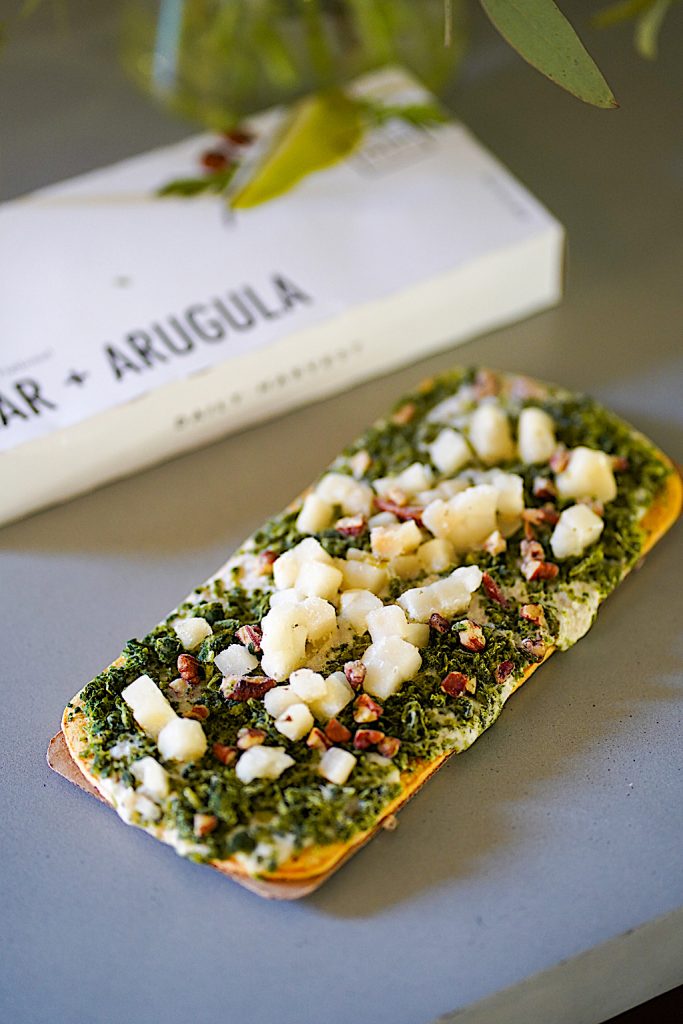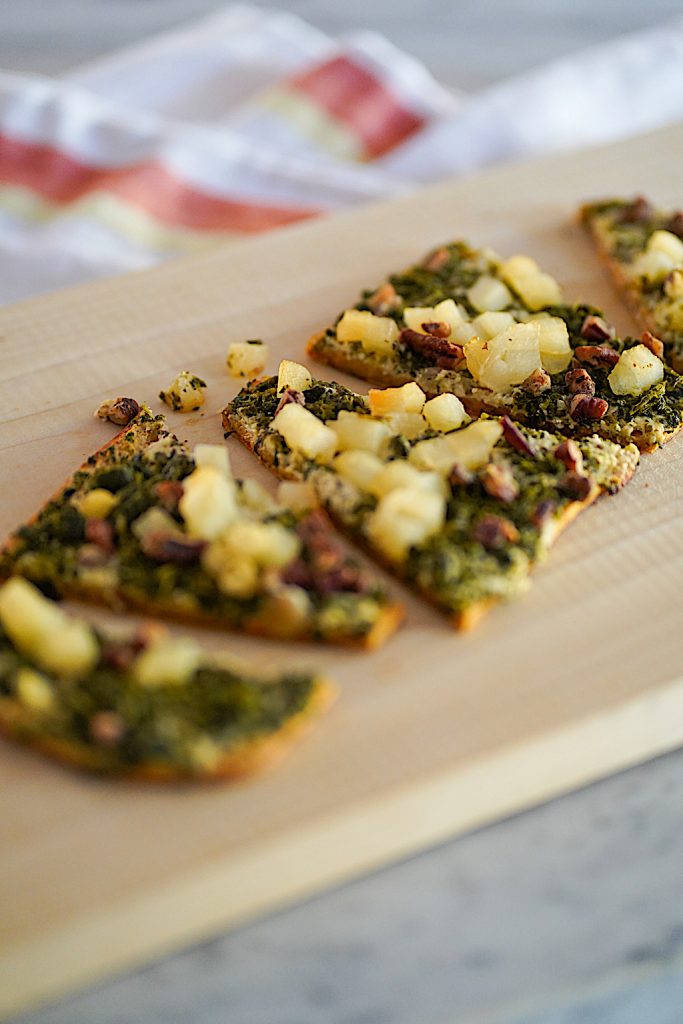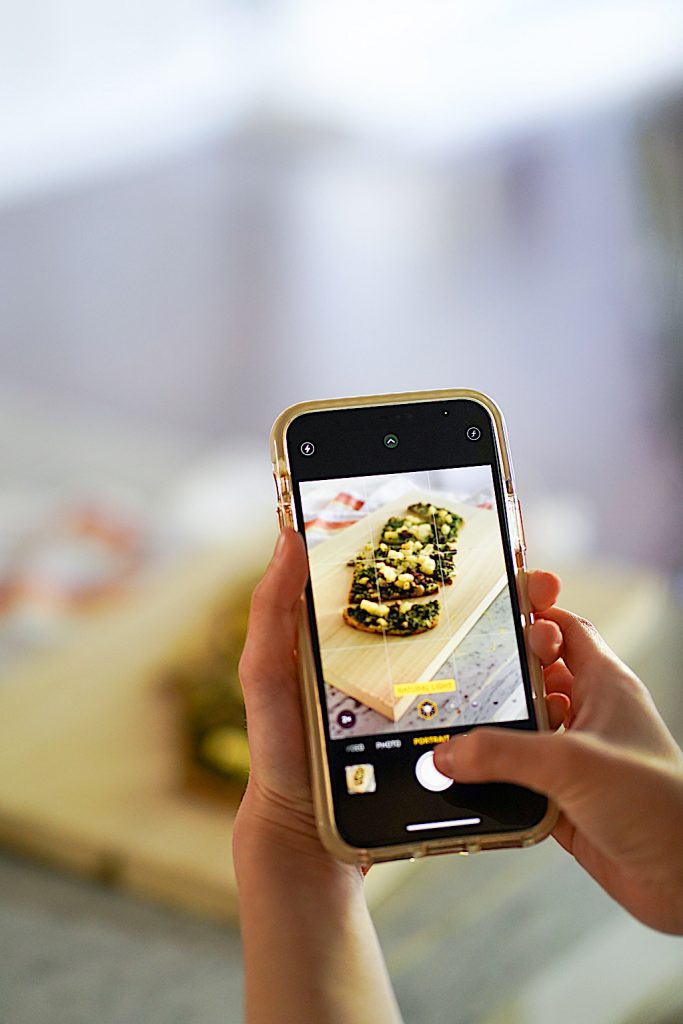 I also tried the Cauliflower + Leek Stew (90 calories) which was surprisingly hearty and delicious for the amount of calories.  I had some leftover brussel sprouts so I added them to the soup for added veggies.  I also would order this stew again.  I read on a review that this was good blended so I will try that next time too!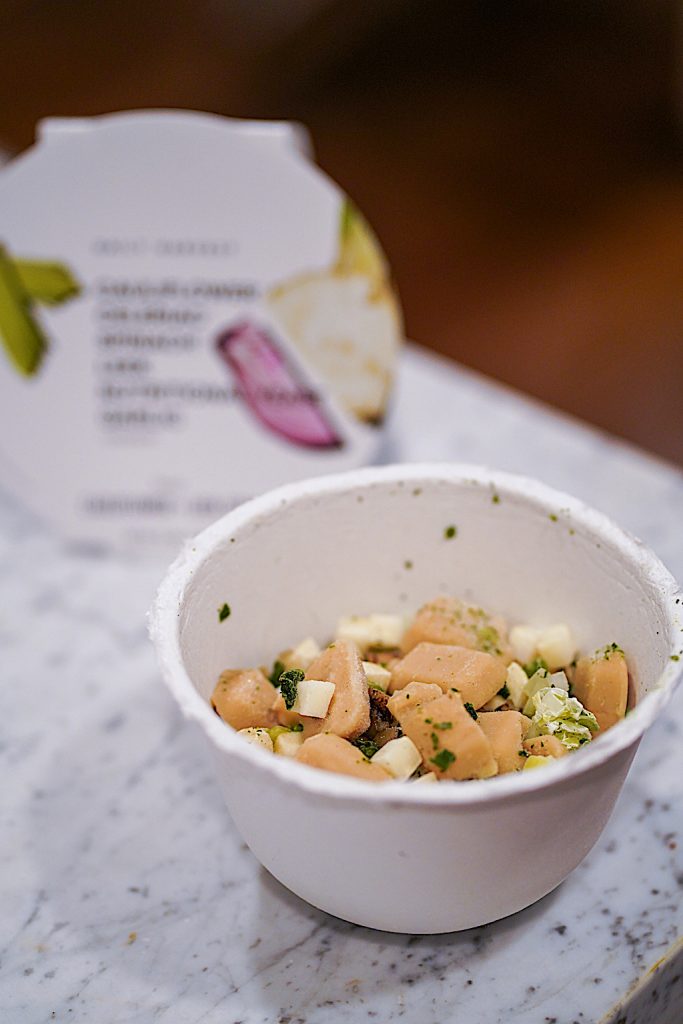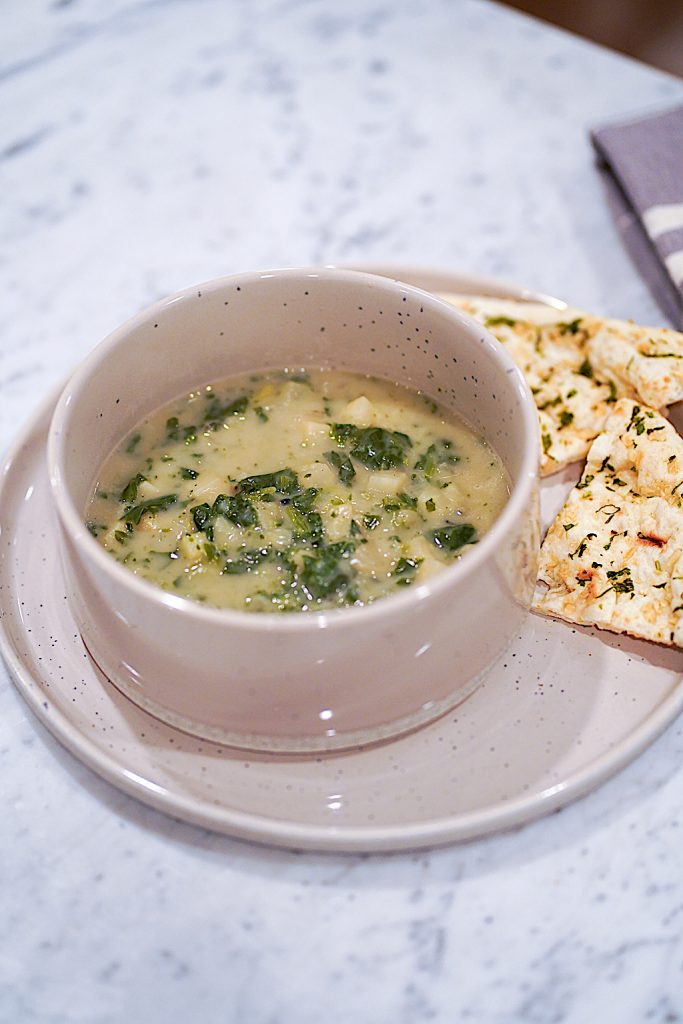 If you aren't drooling by now, let me break out the Daily Harvest pros and cons for you.
Pros:
Over 80+ chef-crafted pre-portioned items to choose from
No grocery shopping, prep, or cooking for organic, plant-based meals
More affordable than similar services
Prepare in less than five minutes
Comes in reusable, microwave safe bowls and smoothie cups with lid for straw
Farm frozen at peak so store in freezer and enjoy whenever
Plans start as low as $5.99/ item to $7.99/ item
Most entrees are under 400 calories and they're filling!
Love that you can filter recipes by dietary restrictions
Free shipping
If you're ordering for the first time, you can save $25 and your small box of 9 meals will essentially be around $50!
Cons:
Some items like the lattes are pricey and seem more complicated to heat up (I have not tried these yet)
The smoothies are delicious and packed with healthy ingredients, but $7.99 for a smoothie is a bit much for me
The flatbreads look and sound delicious but higher in calories than bowls (330 – 450 calories)
You can see more details on each Daily Harvest item on their website with pictures, nutritional information and instructions.  You can filter the items too by dietary needs such as paleo, keto, gluten-free, vegan, etc. and by preferences (likes/ dislikes).  If you change your mind about what you want in your box, you can change the recipes or add additional items to your box anytime before 6 p.m. Eastern Time on the Sunday before your delivery. I mean, how much easier can it get for healthy, organic, meals?  If you try it and don't like it, you can cancel anytime after your first order before your next delivery.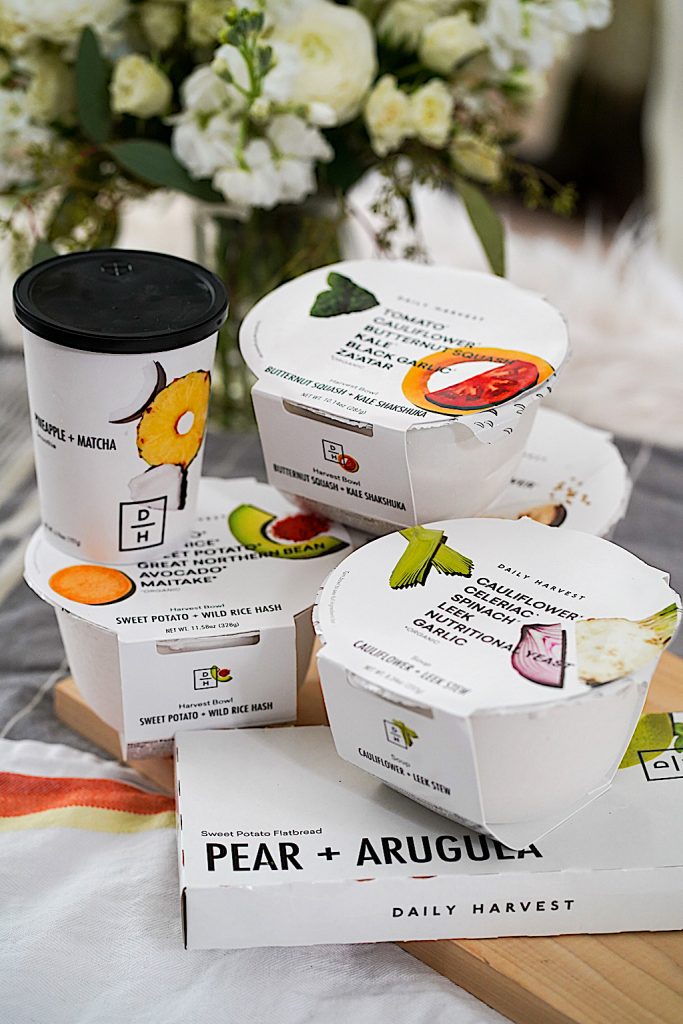 I just placed my next order of 9 items for under $50 using my code KONGFIDENCE! I am adding some new bowls, flatbreads, and ice cream to my box plus some of the other items I already love.  I can't wait to share my review on the new Daily Harvest recipes soon!  Make sure you follow along on Instagram Stories to see how I make my Daily Harvest bowls and my first impressions on each meal. And don't forget, if you use my code, you also get $10 off future orders too!