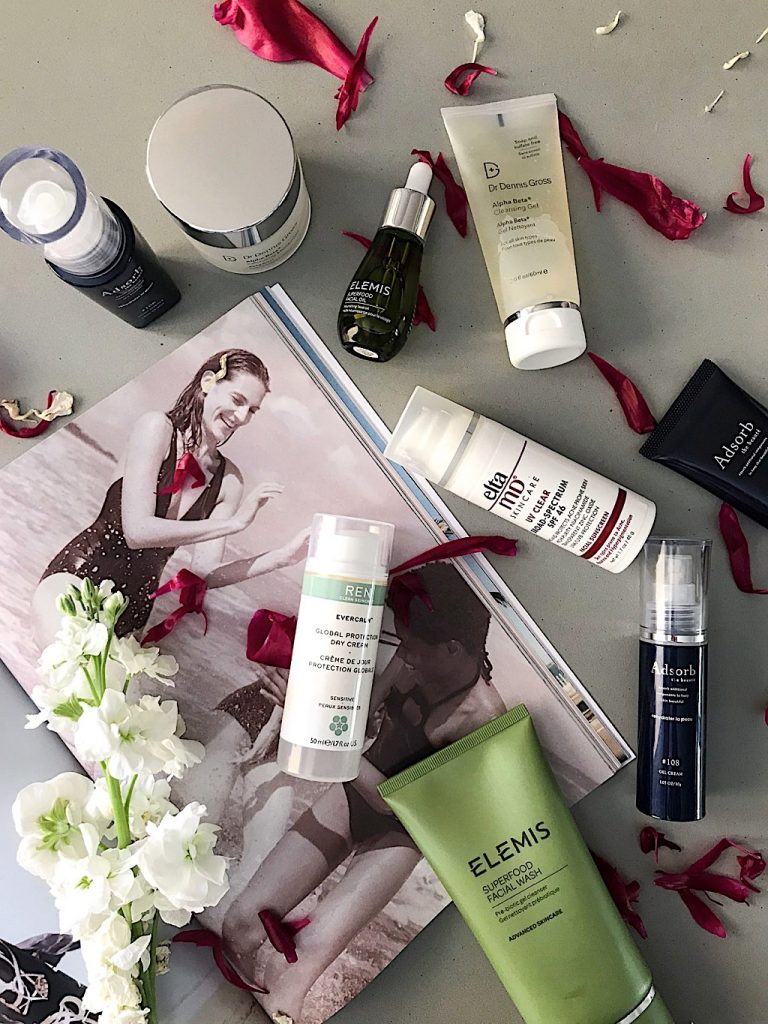 For May, I am sharing some of my favorite cleansers among other things. While I've been using one cleanser for many years now, I've realized that certain days call for certain cleansers and it's good to switch it up every now and then. So while there are four cleansers listed down here, yes, I use them ALL for different purposes in my routine. They all have a specific function but they are work well for me, foam (I need foaming cleansers), cleanse thoroughly, and are amazing brands!
I first tried this Moist Essence after attending the Indie Beauty Expo and gave my review in this post, but this month I've been using their #102 Washing and their #108 Gel Cream. I have become a quick fan of this Japanese brand due to the unique ostrich antibodies they add to their products as well as how it's made my skin feel since using their products about two months ago.
The #102 Washing is one of those cleansers that literally leave your skin feeling squeaky clean. It's difficult to explain that feeling but almost like if you rubbed your fingers up and down your skin it would squeak from it being sooo clean. I use this cleanser on days where I wear a full face of make up because I know that this cleaner will take off all the makeup with one wash. It gets super foamy and a little goes a long way which is great because it is a tad pricey, but worth it if you want it to get your face really clean.
The #108 Gel Cream I use after I use the #106 Moist Essence. The essence is very hydrating and has a bit of a stickiness to it, however, once you put on the Gel Cream, it takes on a more matte and velvety smooth finish. The Gel Cream is light but hydrating as well and I love that it makes my skin feel so smooth and prepped for makeup.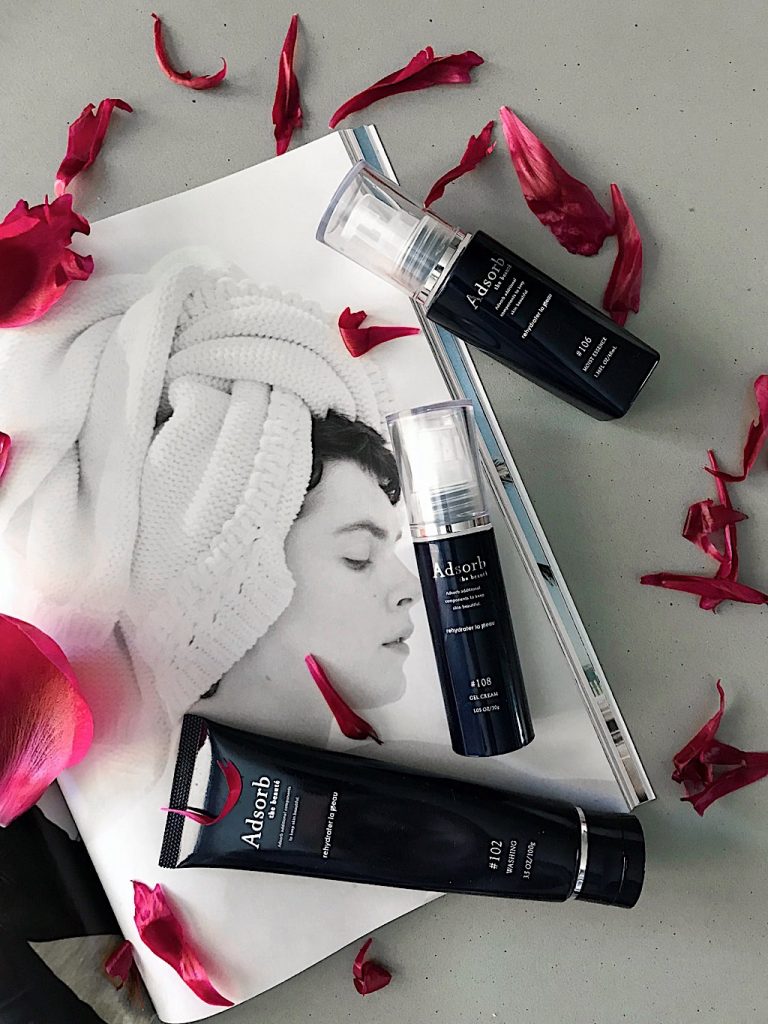 2. Elemis Superfood Facial Wash & Facial Oil

Elemis and their Superfood Skincare line is one of those products that you just feel great putting onto your skin. All of their products contain a nutrient-dense, anti-oxidants, vitamins and minerals that feed the skin with healthy nourishment. This line literally lives by the motto what is good for the body is good for the skin and it's true.
The Superfood Facial Wash is not only affordable, it's natural pre-biotic helps the skin's microflora and contains broccoli seed, avocado, and pumpkin seed that aids in an outdoor-fresh glow. I use this wash in the mornings (the smell is amazing and also helps wake up the senses) and even on my body on days I workout. It foams well and I love that it is chemical free and natural. I've heard comments that this wash is ideal for normal to oily skin and not for dry skin (I'm combination). I use it often and haven't noticed my skin feeling dry after washing.
I also am a fan of the Superfood Facial Oil which contains the power of 9 antioxidant and omega-rich superfood ingredients including broccoli seed, daikon radish, macadamia, and rosehip seed oils). It's lightweight and non-greasy so quickly absorbs into the skin. I truly feel my skin is hydrated and glowing when I add this oil right after my toner.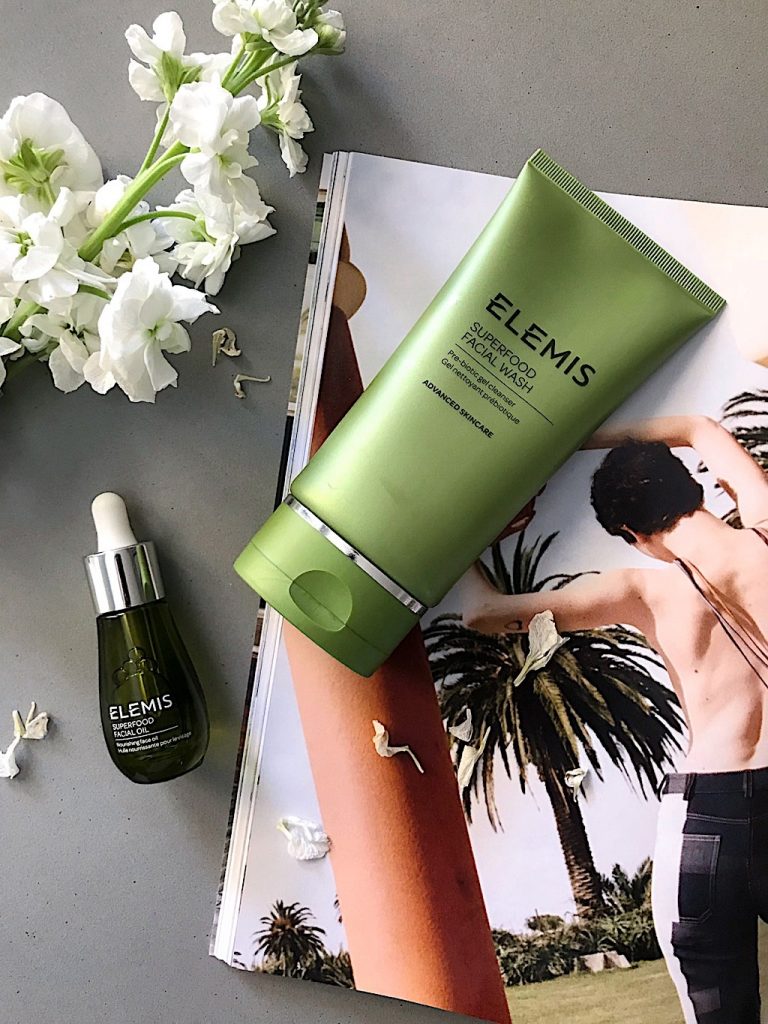 3. Dr. Dennis Gross Alpha Beta Products

Everyone knows that dermatologist Dr. Dennis Gross is the king of exfoliating products. His most popular products are the Alpha Beta Peel Pads. I've been using the Alpha Beta Pore Perfecting Gel (nightly basis) and Alpha Beta Exfoliating Moisturizer (once in a while) to accelerate cell turnover and get rid of the surface dullness. Often people hear the term "acids" and shudder, but they are not to be feared. In fact, I actually welcome them because I know that it is slowly transforming my skin. A good balance of acids is the key to maintaining a healthy complexion and Dr. Dennis Gross has found the right recipe.
My typical regimen is to use the Alpha Beta Pore Perfecting Gel (it is gentle enough to use daily), then I use the Alpha Beta Universal Peel, and then apply the Alpha Beta Exfoliating Moisturizer. On the nights I use the perfect trifecta, I wake up in the mornings to glowing, renewed skin and can tell a difference! The Gel is pretty thick (so you don't need a lot) and added with a little water it lathers well. It cleans gently and my face still feels hydrated after washing. On days I use the Peel Pads, my skin looks fabulous the day after. The Peel pads are more effective than scrubs and exfoliate all dead skin leaving your face radiant and glowing! Pores are smaller, skin feels smooth and soft…these are quite amazing! The Peel pads also come in extra strength, but I've only used the Universal Daily ones so far. The Moisturizer is lightweight and great for summer. It absorbs quickly and because it is exfoliating and renewing skin, I can slowly see that fine lines are dissipating.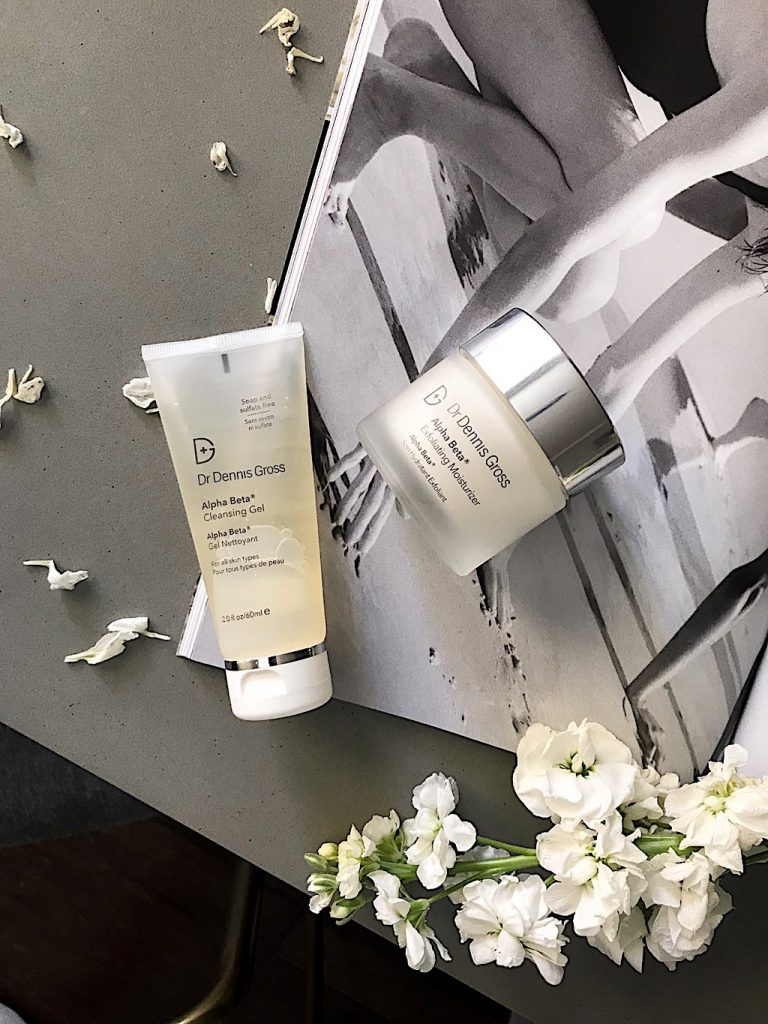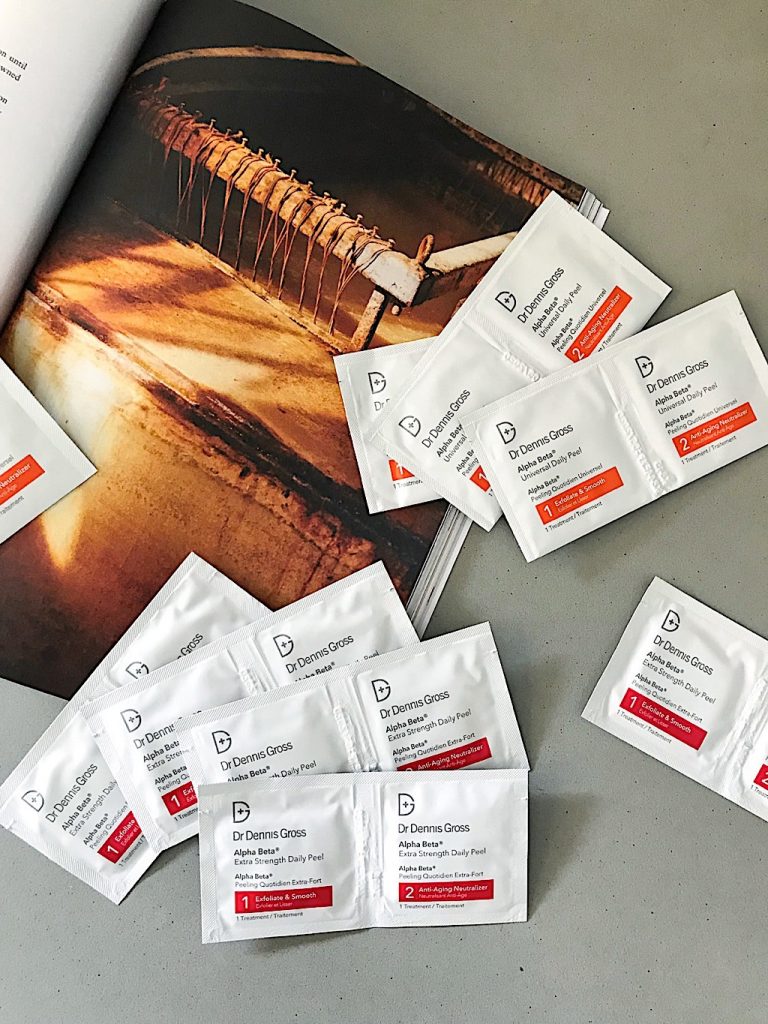 4. Skinesque Enzyme Washing Powder

If you watch my Stories, you know that Skinesque is a brand I love. They make amazing masks (which I will cover in a separate mask review post) and one of my favorite cleansers, the Enzyme Washing Powder. I cannot say how much I love this washing powder. Not only is it perfect for travel (there's no liquid), it exfoliates when activated with water and also foams (I am all about foaming cleansers). It is gentle for everyday use and contains papain, an enzyme from papaya extract that helps to remove dead skin cells and improve texture.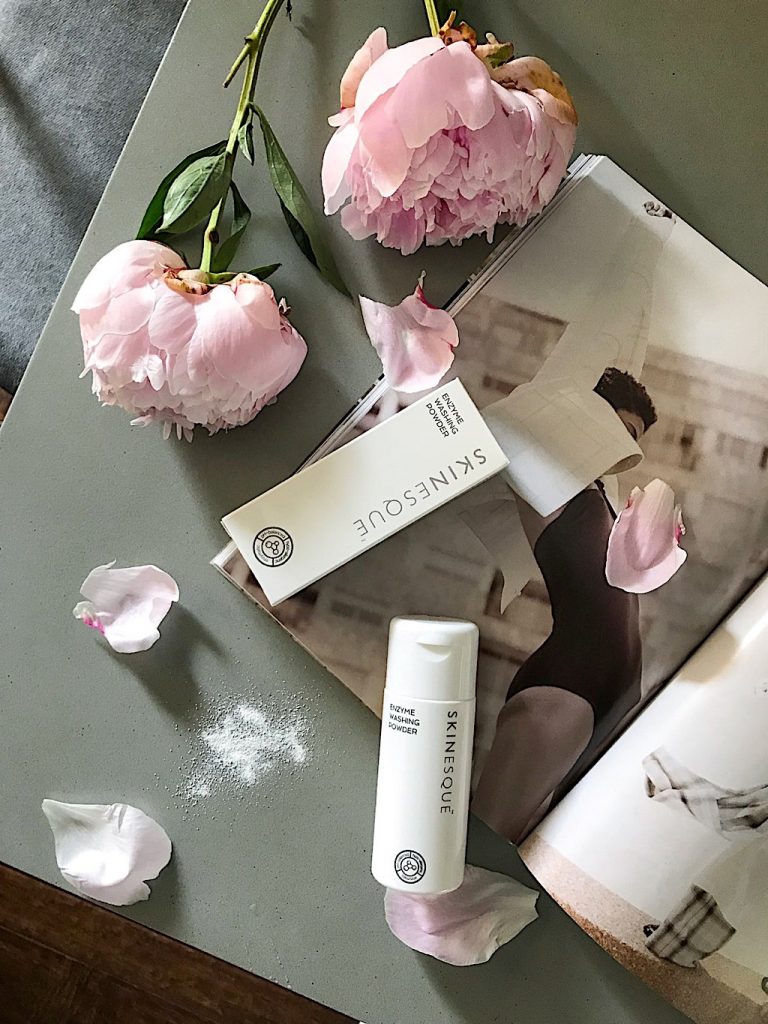 5. Ren Evercalm Global Protection Day Cream

For my nightly routine my go-to cream is La Mer Creme de la Creme during winter, then the La Mer Cooling Gel or Adsorb Gel Cream during spring/ summer). For the mornings, however, I prefer something light especially if I plan to wear makeup and I have been loving the Ren Evercalm Global Protection Day Cream. Like my beloved sunscreen that I cannot say enough about, this Day Cream goes on so smooth and doesn't peel or cake under makeup. I like that there's no scent and that it feels lightweight (even though it is on the thicker side) and fluid. It lives up to it's "ever calm" name indeed.

And after all is said and done with my skincare routine, morning and night, I finish it off with the Aglow Face Mist. I've been trying out a few facial mists and so far this one by Lilah B. is my favorite. When misting, not only is it important that it smells fresh (hint of lavender), leaves your face hydrated, and keeps skin dewy, it also needs to have a decent spray. Some are too strong, some are too soft, and some just spray straight and hit you in the eye. This spray is perfect and leaves me feeling refreshed to set my moisturizer, set my makeup, or even mid-day when I need some hydration.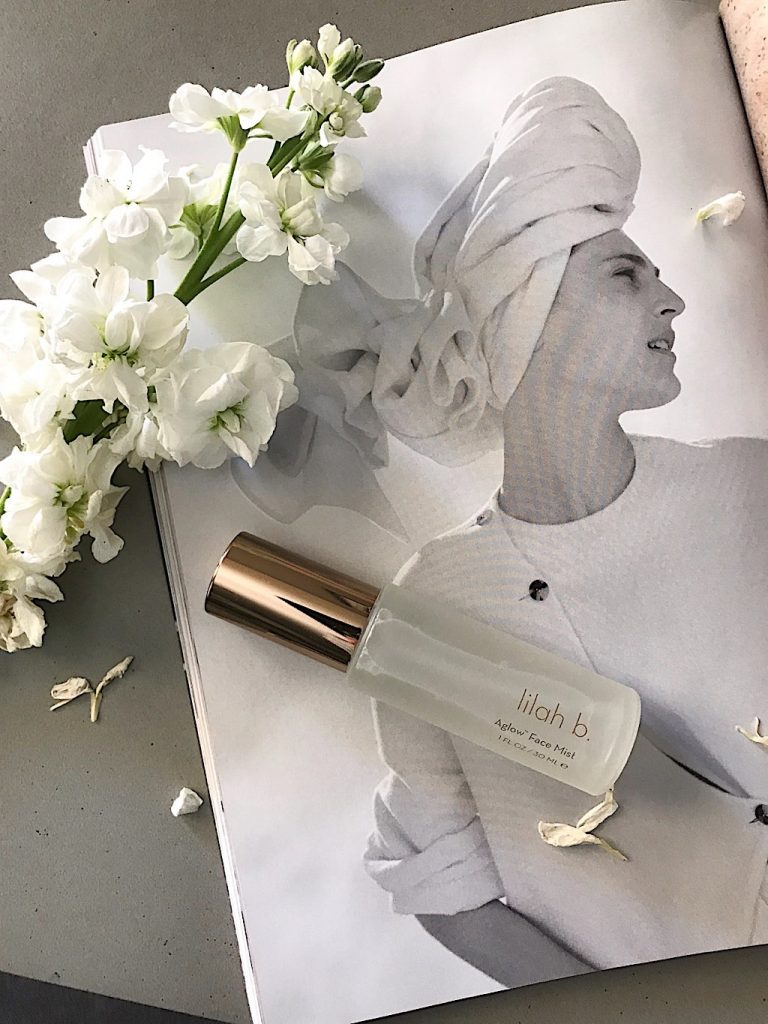 So those are my skincare favorites for May. Do you have any must-have moisturizers that you love, please share! Also, coming up next month I want to share some of my favorite masks and even some skincare tools!