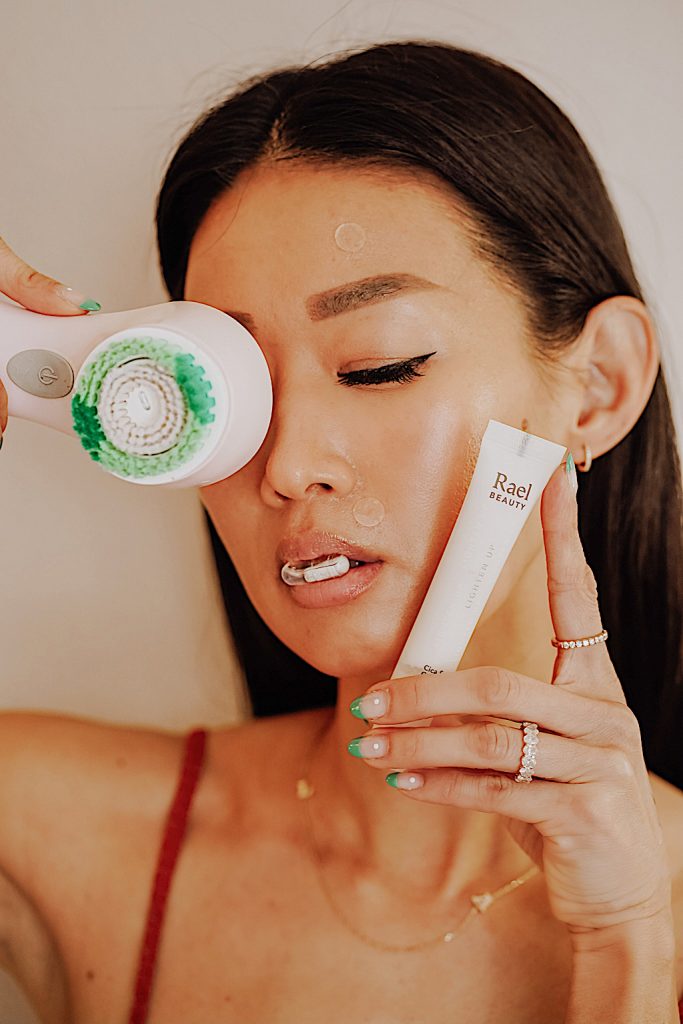 I want to start by saying I don't have massive acne. I did when I was a teenager, but now as an adult, I experience the occasional breakouts here and there, mostly during that time of the month and during stressful situations (like now). So when that time of the month happens or I'm under a lot of stress and I breakout, I've learned to take care of my skin a week before and a week after using these products to minimize breakout and scarring.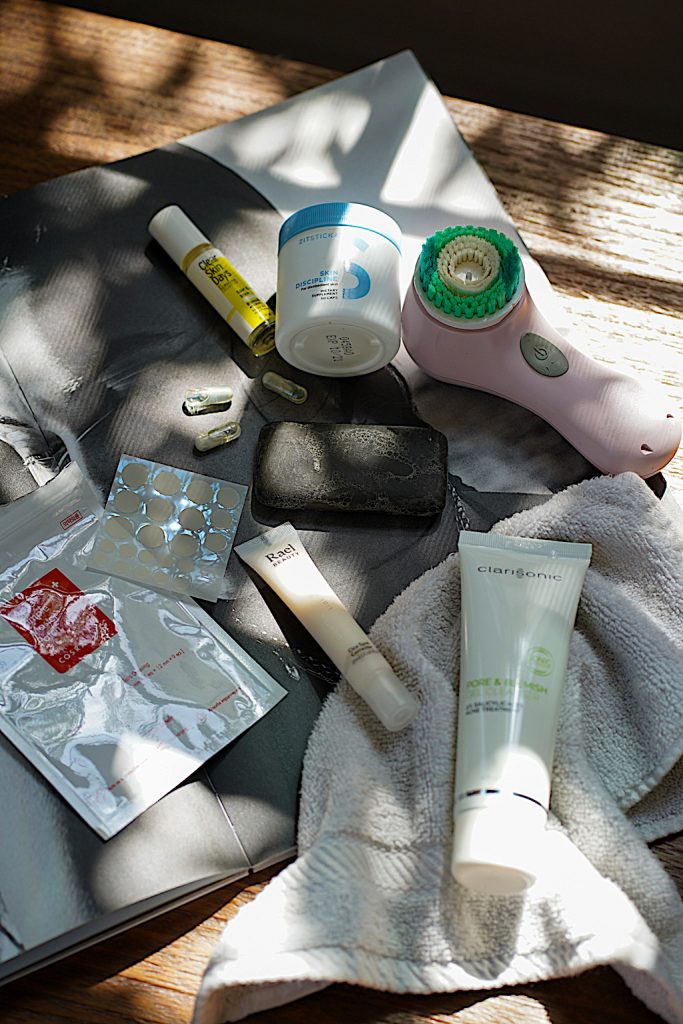 INSIDE OUT
Good skin comes from within.  It really does.  And during that time of the month and in stressful situations, we tend to break our eating rules and go for the snacks and desserts. Trust me, I have a sweet tooth and it's okay to splurge. But at the same time, eating too many sweets and snacks also leads to our skin acting up.
So other than eating right and adding a lot of color to your meals, we also need to add supplements to help manage our insides. I take ZitSticka Skin Discipline, a probiotic, zinc, and fish oil in ONE pill that seems to be working great for my skin.  I've been taking this for over two months and have noticed that even during that time of the month, my breakouts are less or non existent.  ZitSticka Skin Discipline is 100% drug-free formulation of vitamins that helps minimize breakouts, regulate sebum levels, and balance skin-supportive bacteria.  The cool thing about this pill too is that it is clear so you can see the ingredients and it also has a minty fresh smell. Just check out all the positive reviews it gets!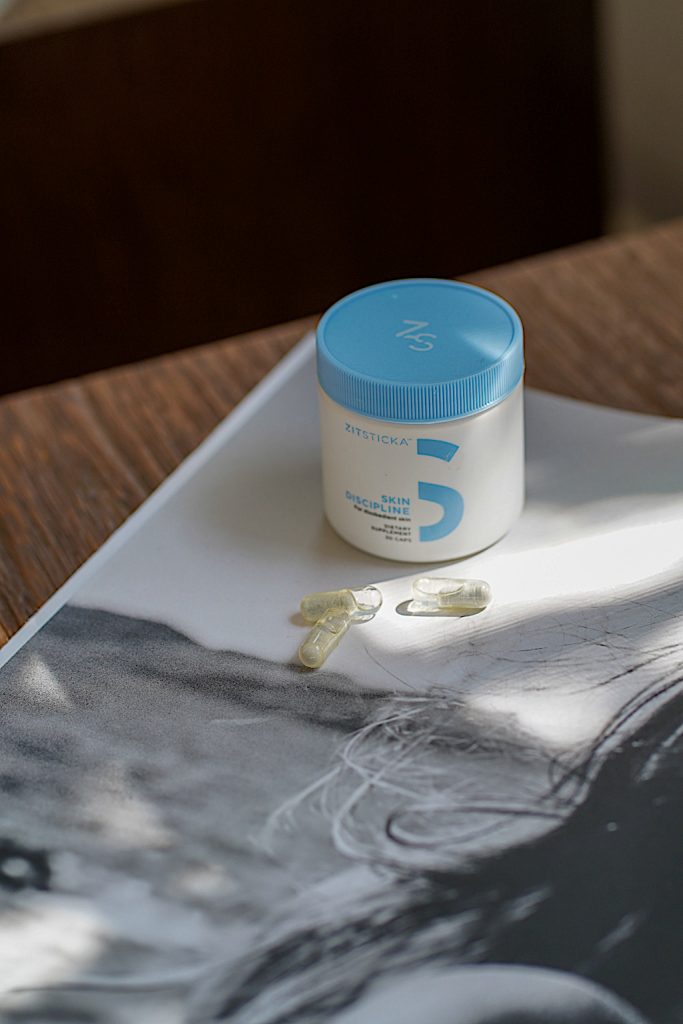 CLEANSING
When I feel like my skin is about to breakout or looking dull, I switch up my cleansing routine and use the Clarisonic Acne Cleansing and Blemish Minimizing Skincare Brush Head EVERY OTHER DAY. I've been a long time Clarisonic brush user. For those deep cleansing days, this is the tool to use. The Blemish Minimizing Skincare Brush Head is different than the traditional brush head in that the bristles are more densely packed and feels softer. They are also more precise for those hard-to-reach areas like sides of the nose which is where those stubborn breakouts like to pop up. I use this brush with the Clarisonic Pore & Blemish Acne Cleanser every other day. The only reason why I alternate days is that I want to give my face a break and use a milky cleanser the other days. This Acne Cleanser gets your face super clean and has 2% salicylic acid and lipo hydroxy acid to gently exfoliate without stressing skin. It is a clear, gel-to-foam formula, is pH balanced, fragrance-free, paraben-free, and soap-free. As soon as I wash my face with this cleanser, I can literally see and feel squeaky clean!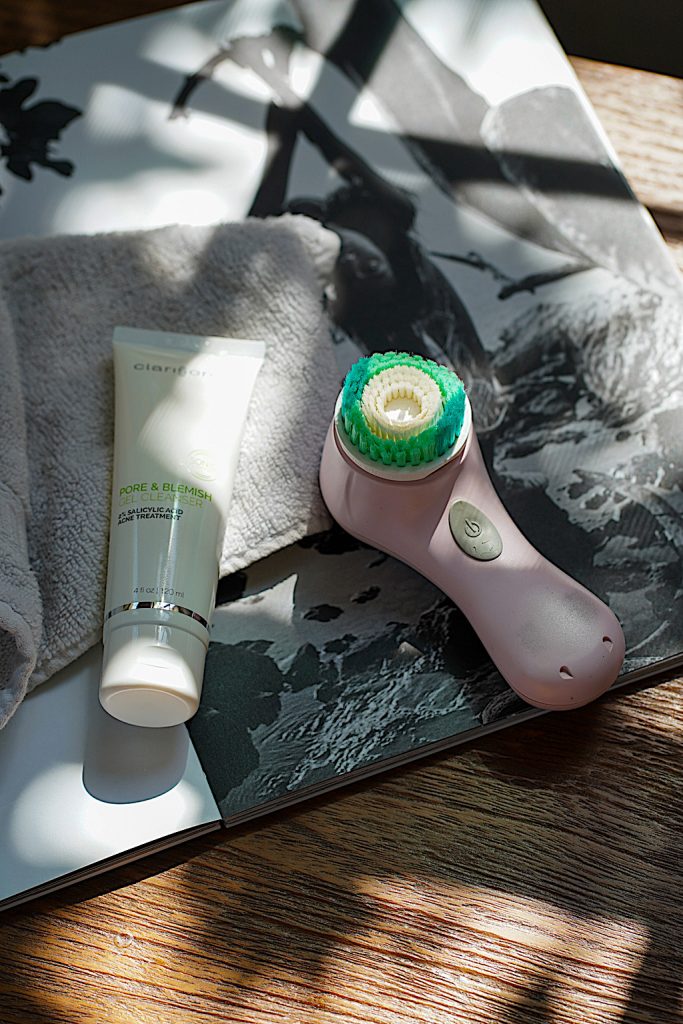 I use the Clarisonic for my face and for my body (typically my back), I use Erno Laszlo's Sea Mud Deep Cleansing Bar. Trust me, before this, I was NEVER a bar soap fan. While this is ideally a facial bar, I use this on my back for minor breakouts caused by working out. This Sea Mud Deep Cleansing Bar is perfect for blemished, oily or stressed out complexions. It has dead sea mud sourced from the Jordan Rift Valley which has a dense, rich cocktail of salts and 26 minerals that are incredibly beneficial to the skin. Another great Erno Laszlo bar for brightening the and dark spots is the White Marble Treatment Bar. This creamy cleansing bar works in three stages to help "vanish" dark spots, dullness and uneven tone, for skin that appears brighter and lit from within. Both of the bars are sulfate-free, paraben-free, and clean beauty.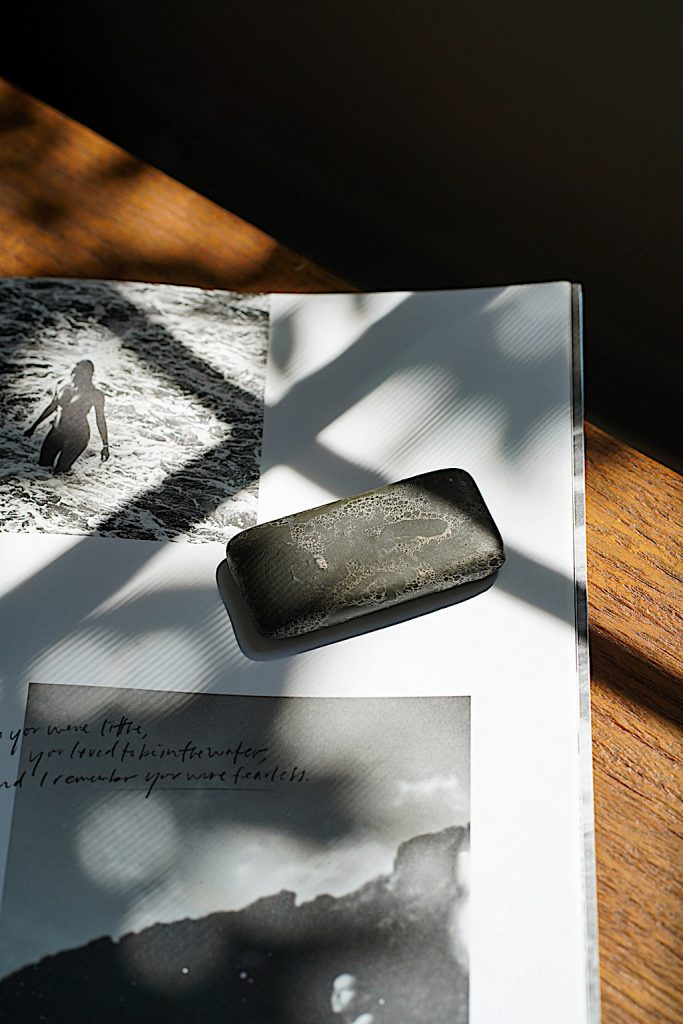 SPOT TREATMENT
After cleaning, you need a good spot treatment to treat the acne you feel coming on. I personally love an overnight treatment so that I can wake up to a smaller pimple or attack it before it even comes up. The CosRx Acne Pimple Master Patch works wonders overnight and I like how they have different sizes of patches. I've used these on those bigger pimples that refuse to go away and these help extract impurities while you sleep! They even have pimple patches that are ultra-thin that you can wear during the day under makeup! ZitSticka and Rael also have pimple patches that work similarly if you wanted to check those out as well.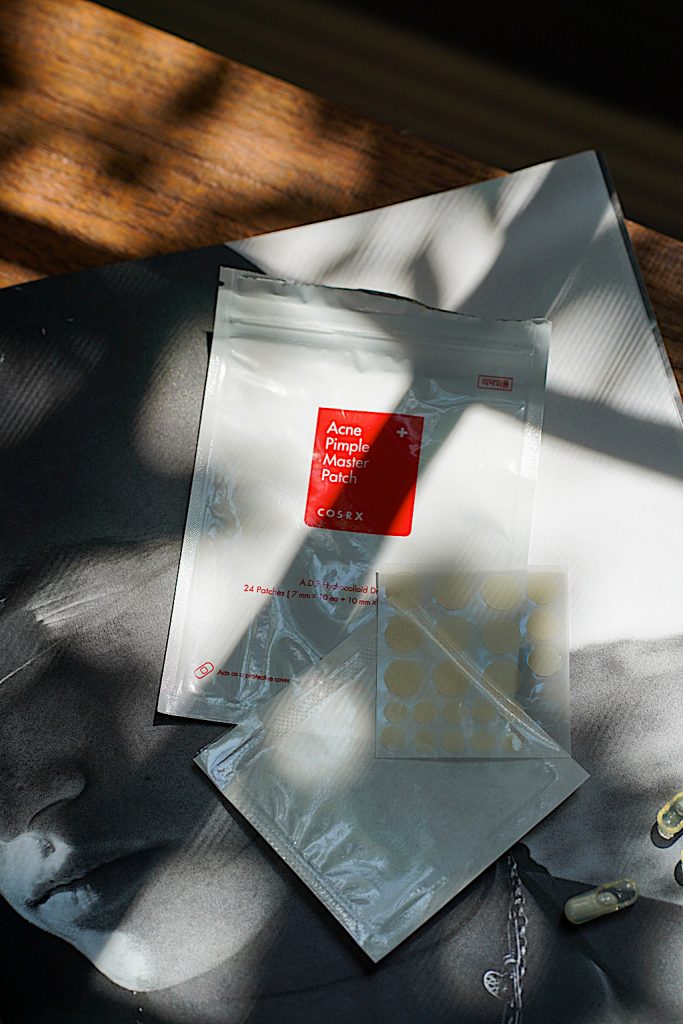 For pimples that have already come up, I like to use the Sephora Collection Spot Eraser Stick. Not only is it clean beauty, it is also a whopping $6 and works really well! It has 2% Salicylic Acid and I like the roll-on application so I can use it just where I need to. I've been using this spot stick for about a year now and it's my go-to for attacking pimples and making them go away faster.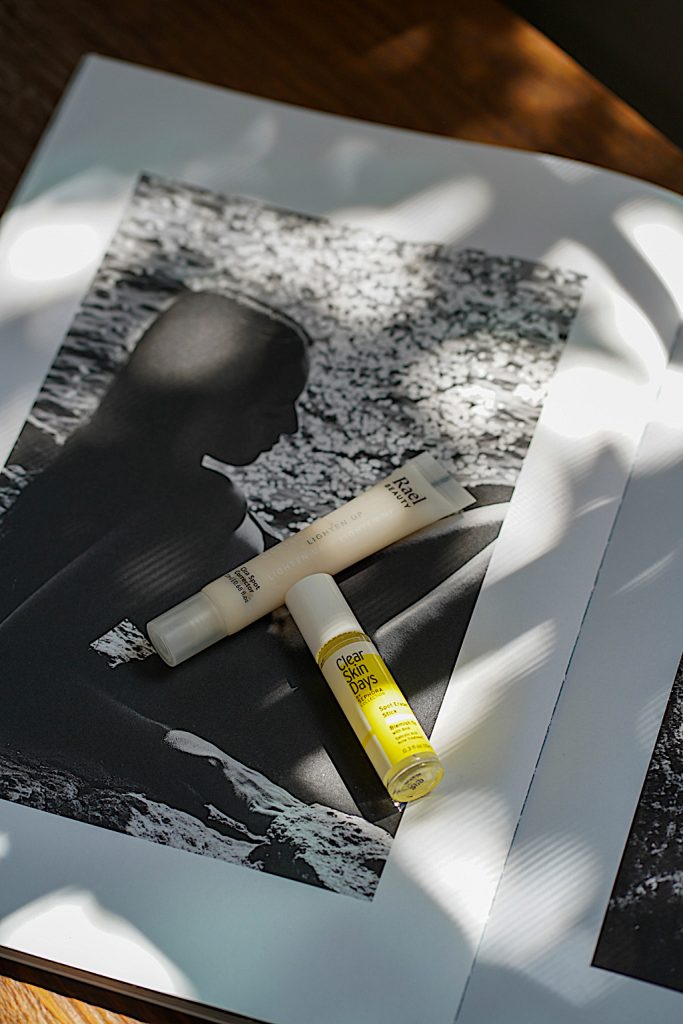 So once a pimple has been treated, possibly erupted, and has left your skin with a spot, here's where you go in with the Rael Beauty Lighten Up Cica Spot Corrector. This spot corrector clears dark spots with brightening Cica Extract, regenerative White Willow Bark Extract, and penetrating H3O Hyaluronic Acid Complex for deep moisturization. I definitely can see my acne scars and spots fade much quicker using this right away. I also love that they are clean, vegan skincare with naturally derived ingredients.

So that's it! These are the products I use to help keep acne at bay and keep my skin clear especially during the hormonal months. Please let me know if you have any die hard products you love in the comments below.