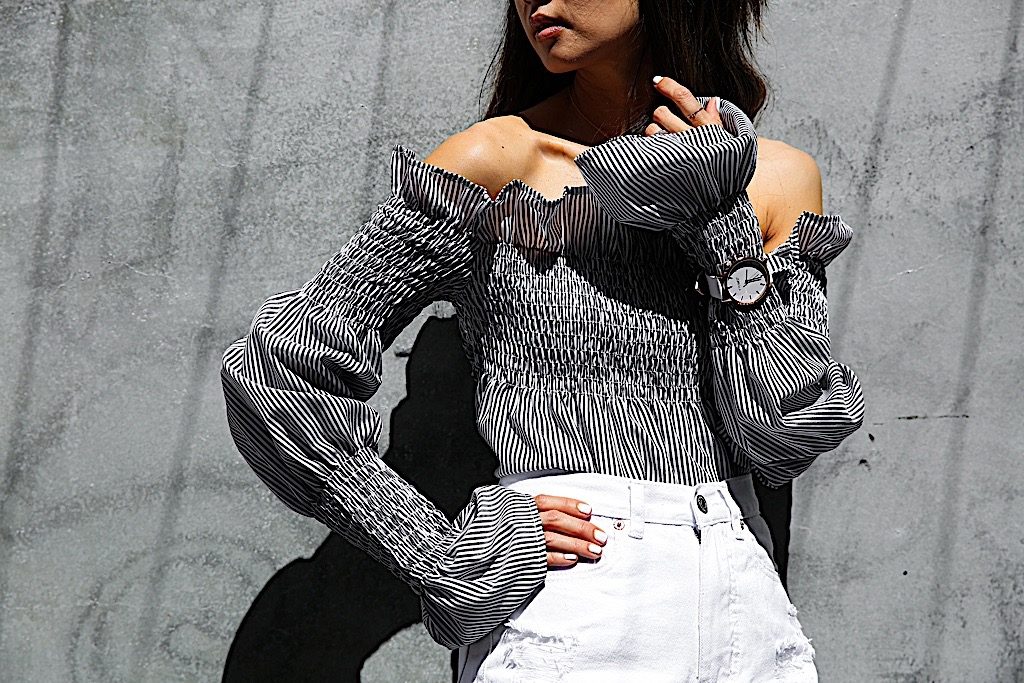 Lately I have found myself lecturing my kids about gratitude. Growing up significantly more privileged than I did, I can see how they feel entitled at times and forget how to appreciate the little things in life and take them for granted. Many times I see them upset if they can't have something immediately or they play the victim card like the whole world is against them and life is so unfair. Sure, they are young and a part of this attitude stems from their immaturity, but I also see a huge opportunity for a shift in their mindset.
The act of graciousness doesn't only affect kids, it affects us all at any age. It's funny because something so simple as being grateful should come easy, but sadly our minds and hearts aren't wired to think this way. We have to practice it every day until it becomes habit.
They say that when you practice gratitude and start seeing things in a more positive light your world changes. There are so many little ways we can practice gratitude on a daily basis so that they eventually become routine. While I can lecture my kids about being gracious until I am blue in the face, the best way to teach them is through example. I've been using the following tips to help me practice gratitude so that in turn that can reflect onto my kids.
/ Gratitude Tips /
1. Tell someone you love them and how much you appreciate them.
2. Smile, it's hard to smile at someone and not get one back in return.
3. Include an act of kindness each day.
4. Don't gossip or speak bad of anyone, only negativity can come from this.
5. When you think of a negative thought, try to see the silver lining in the situation.
6. If someone does something nice for you, return the kind act.
7. Say thank you for the little things people do for you.
8. Call your mom often.
9. Focus on your strengths.
10. Give a compliment to someone and make their day. It'll end up making you feel happy too.
11. Keep a gratitude journal. Sounds silly, but once you start taking note of things you are grateful for, it will train your brain to see those things immediately instead of searching for them.
12. Turn everything into a gift, like your smile, laughter, they are all gifts.
13. Share a positive thought on social media.
14. Donate your time or money to a charity or a cause you believe in.
15. Look in the mirror and say, "I am thankful for you."
Being grateful will put things into perspective so that when you see the good in a bad situation you don't complain as much (if at all). It also will help you realize what you are blessed with instead of seeing what you think is missing. In essence practicing a life of gratitude will make you happier in general and improve your relationships, productivity, health, and stress.
/ Things I Am Grateful For /
1. To be alive, when you think about the opportunities and adventures that still await you, life looks pretty darn good!
2. My Nespresso machine (on sale for 40% off) because I look forward to that morning cup every single day.
3. Sponsored posts because that means brands respect me, trust me, and value the hard work I put into creating content and they're willing to pay me for it!
4. YouTube because it literally saved me hours when assembling my daughter's bike (lifesaver)!
5. Weekends because that's when I get to "sleep in" (at least till 8AM).
6. Good hair days because nothing makes you feel like a million bucks than a gorgeous head of hair (well, maybe some killer heels).
7. Friends who've seen you without makeup and you've tooted in front of and still love you for who you are.
8. Freshly laundered sheets and blankets because I love to roll my face in them.
9. Avocado toast…it just never gets old for me.
10. My loyal followers – yes, YOU! I just got my Fohr Card follower quality rating score and it proves that all my hard work is paying off thanks to YOU! I received a 97% which shows that my followers are authentic and brands that work with me know they are getting genuine support and quality. So THANK YOU to my 70K followers who have supported me on this journey. Without you, there would be no @dailykongfidence.
The above are just a few things that I am grateful for. And every night at dinner, I started making my kids write down one thing they are grateful for in a gratitude journal. I also ask them to write one kind thing they did for someone else without being told. I am hoping that after we do this for a month, their mindset will shift to a more positive way of thinking and their gratefulness will be come a habit.
I would love to hear some ways that you practice gratitude?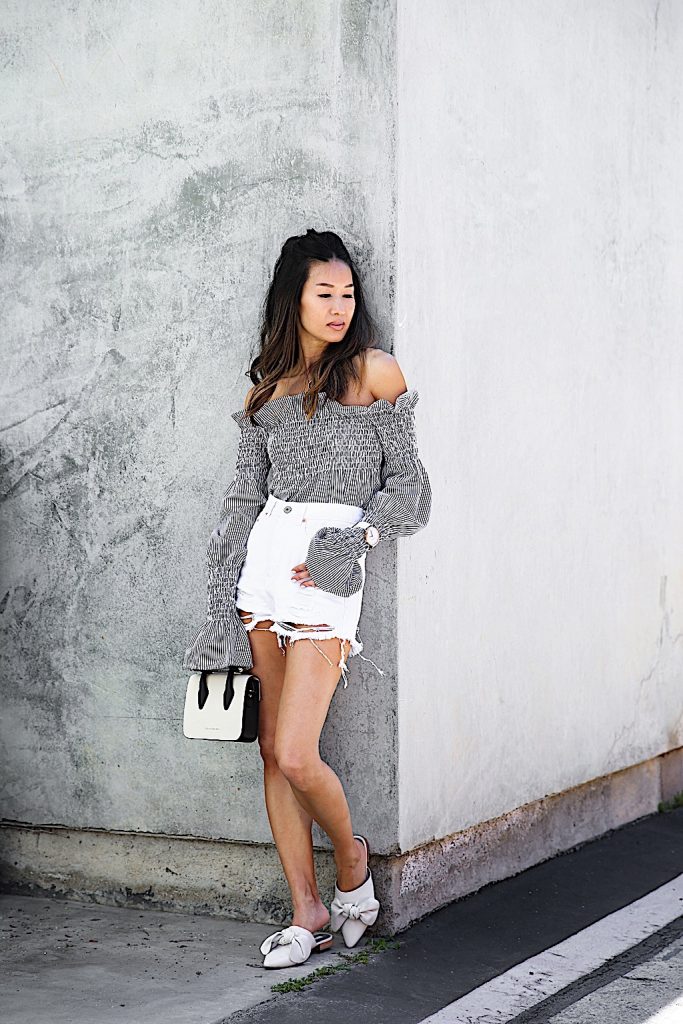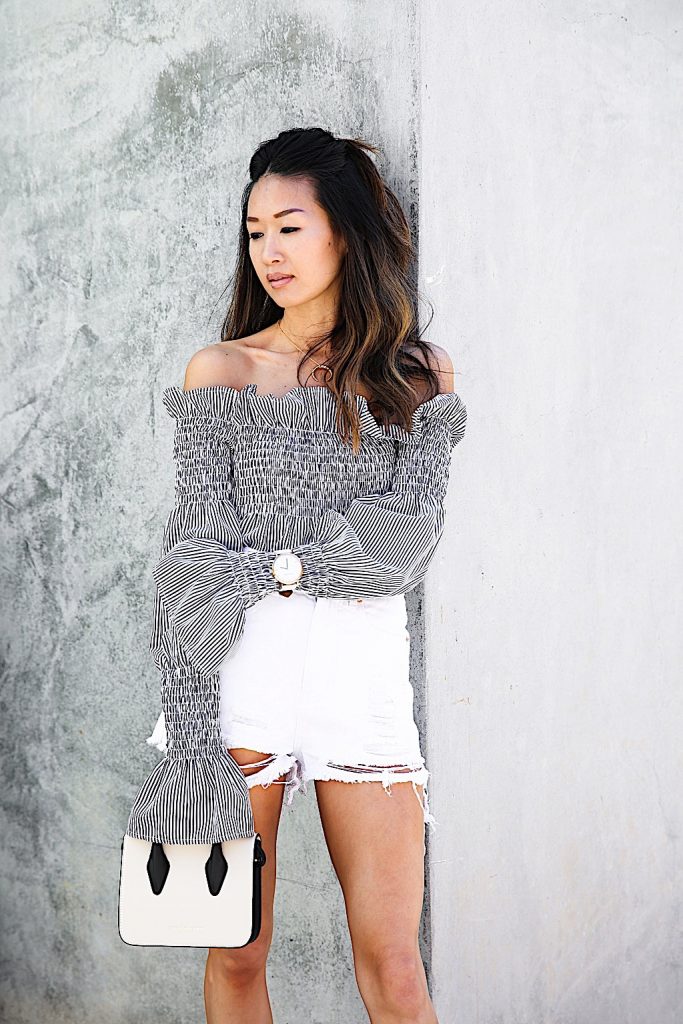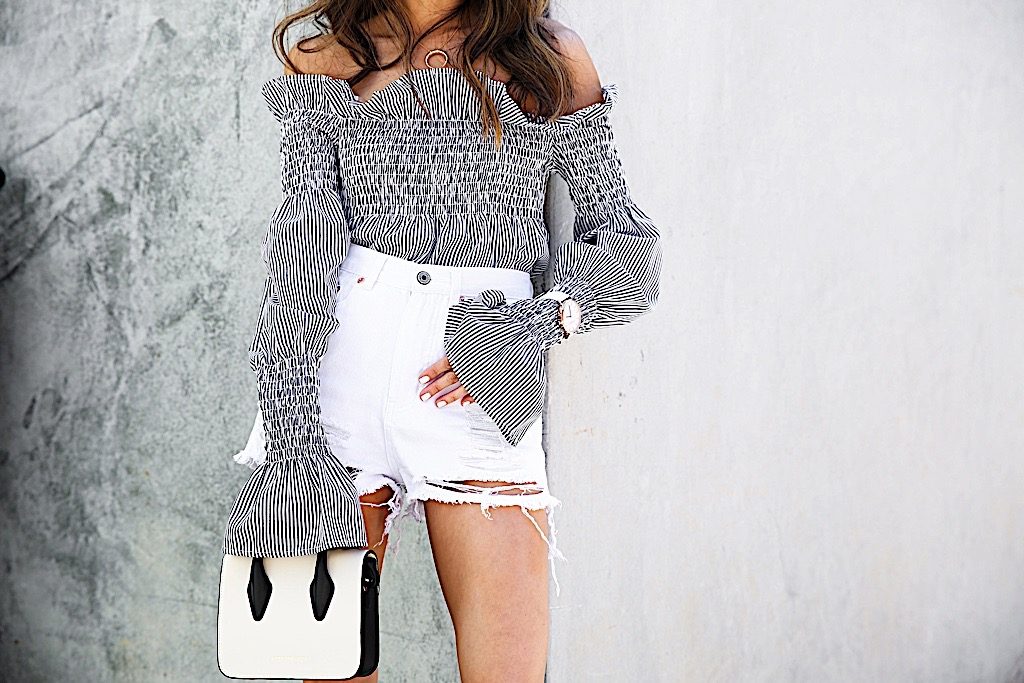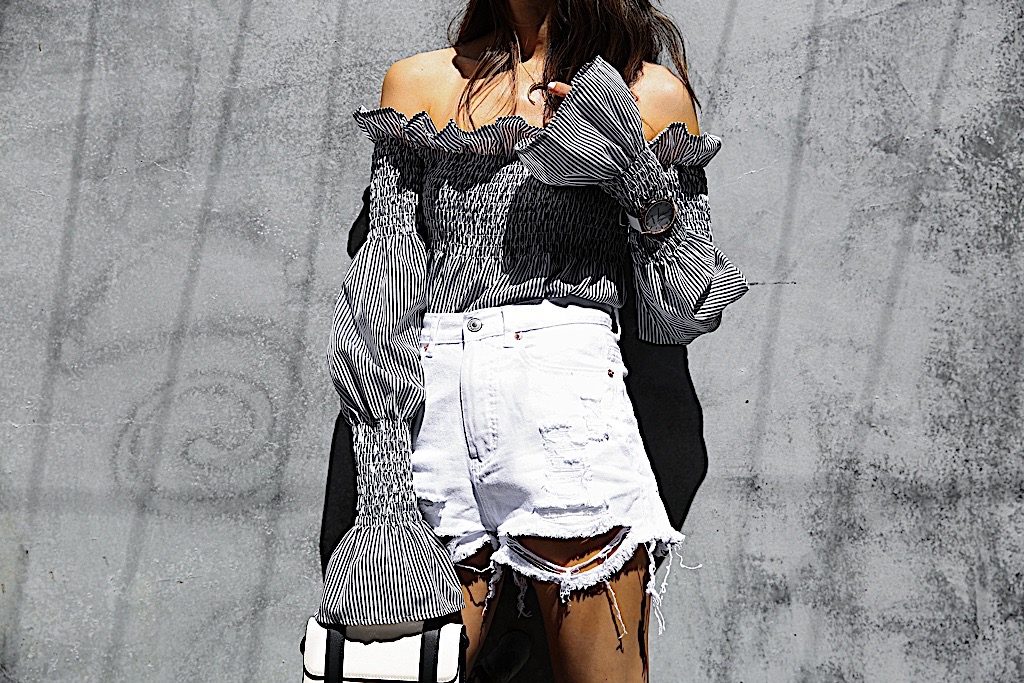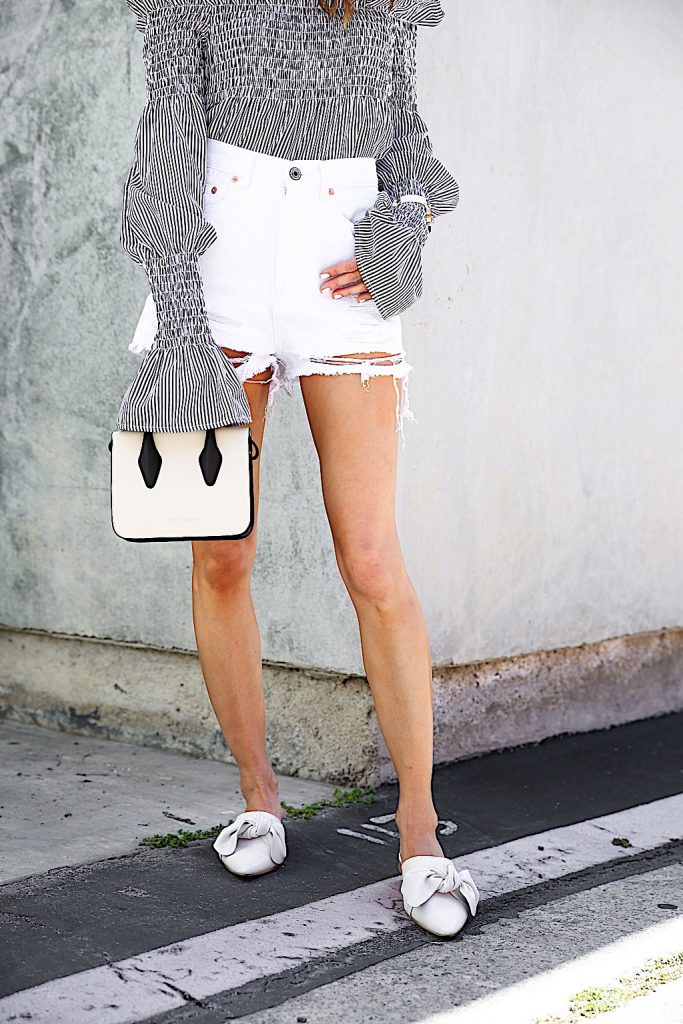 Top | Vici (old) similar items here, here, and here
Shorts | Lulu's similar styles here, here, and here
Necklace | Gorjana similar style here
Watch | Piperwest (sold out in white) similar items here, here, and here
Shoes | Topshop similar items here, here, and here
Bag | Strathberry similar styles here and here