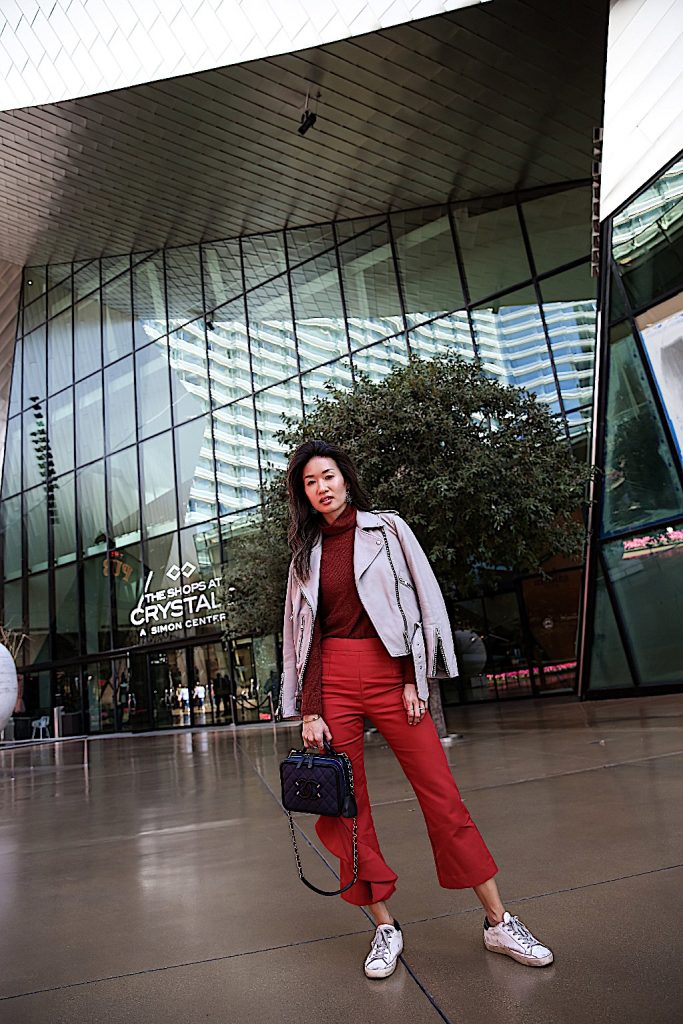 Every year millions of people flock to Las Vegas. Whether it be for the opportunity to strike it rich, the lively nightlife, or just the over-the-top fabulousness, Las Vegas is all about the experience. Personally, I love a Vegas trip for the ultimate shopping and dining adventure. Nowhere else I've been has so many luxury retailers all in one place like The Shops at Crystals.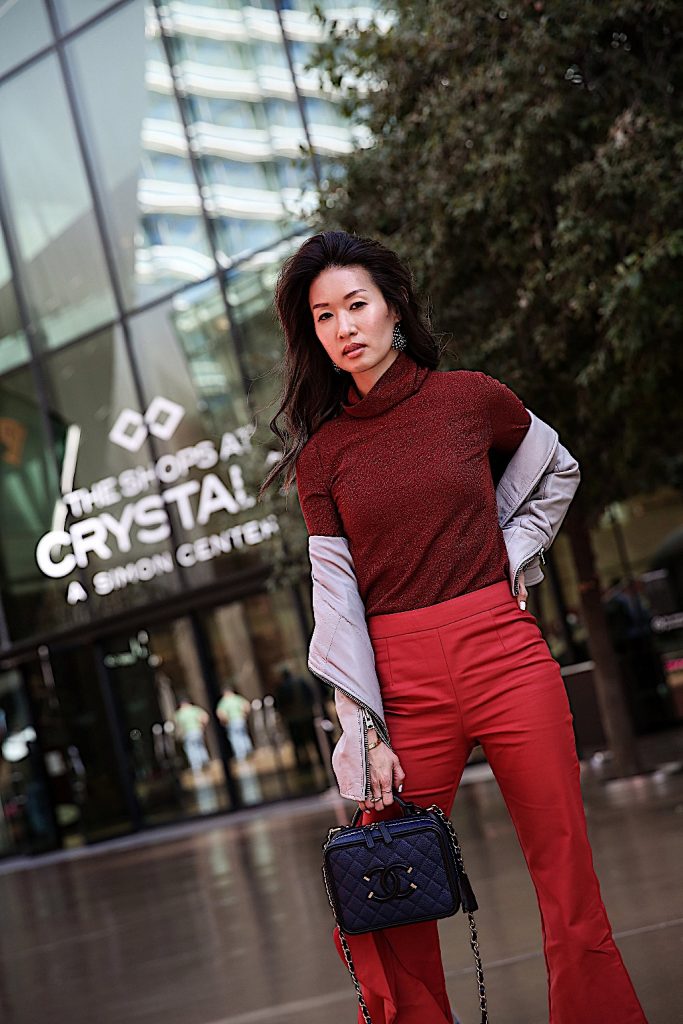 From the stunning, modern architecture, to the convenient location in the City Center complex at the heart of Las Vegas Boulevard, The Shops at Crystals is the premier shopping destination for those seeking luxury, exclusivity, and opulence. The 324,000 square foot mall boasts more than 40 extravagant boutiques including Louis Vuitton, Gucci, Tom Ford, Celine, Saint Laurent, and Harry Winston. Many of the stores have exclusive opportunities for customers such as the James Turrell light and space exhibition inside the flagship Louis Vuitton store or the private entrance to a crocodile and chinchilla lined VIP fitting room at Prada (where they also carry runway collection pieces not available in other Prada stores). There's a reason why celebrities love strolling the floors at The Shops at Crystals!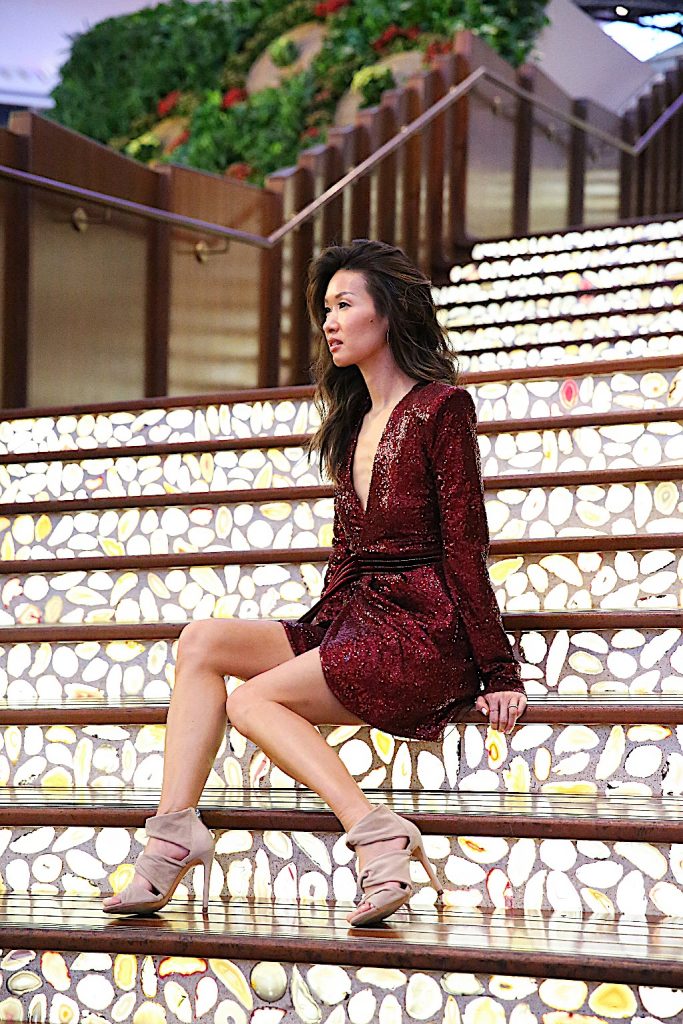 Entering The Shops at Crystals you are blinded by the gorgeous natural light that fills the the contemporary, jagged, and haphazard ceiling. From the colorful, living flower carpet, to the modern water features, to the lighted mosaic stairs, and the magnificent "Tree House" fixture, there is no limit to photo opportunities here! And just in time for the Lunar Year Celebration which begins on February 16th, The Shops at Crystals is home to a 24 foot tall and 53 feet long Golden Dragon which weighs more than 3,000 pounds and is lit by more than 100,000 LED lights! Grandiose and majestic are definite understatements to describe this ornate, custom-made Golden Dragon by George Oehler, Peter Remake and Sylvia Quan. Finished with Italian custom-made golden paint and shipped to the U.S. in one piece (yes, ONE PIECE), this Golden Dragon is a must-see for Chinese New Year. If you're looking for more flare for the Lunar Year celebration, the annual grand Lion Dance performed by World Dance Champions, Yau Kung Moon will take place on Saturday, February 17 from 12pm – 1:30pm. For those of you who haven't seen it before, the Lion will parade through the center while luxury retailers "feed" the lions ensuring good luck, health and fortune in the coming year. While the Golden Dragon is the focal point of the Lunar Year decor, classy and minimal red lanterns also hang from the elevated ceilings and a display of Chinese red envelopes called hongbaos dangle from trees near the mosaic steps.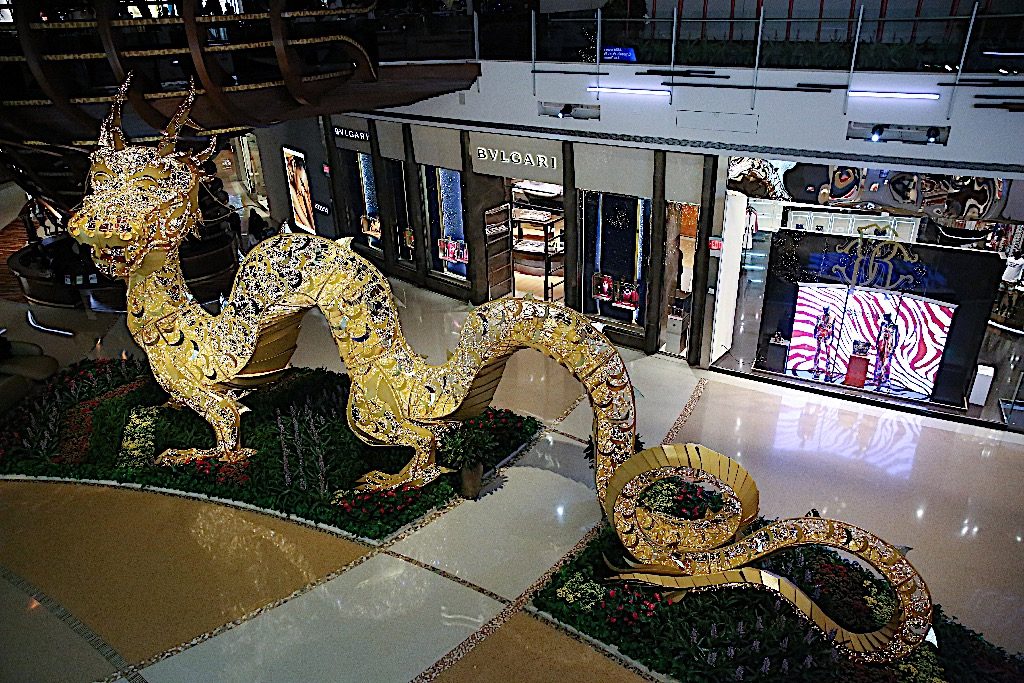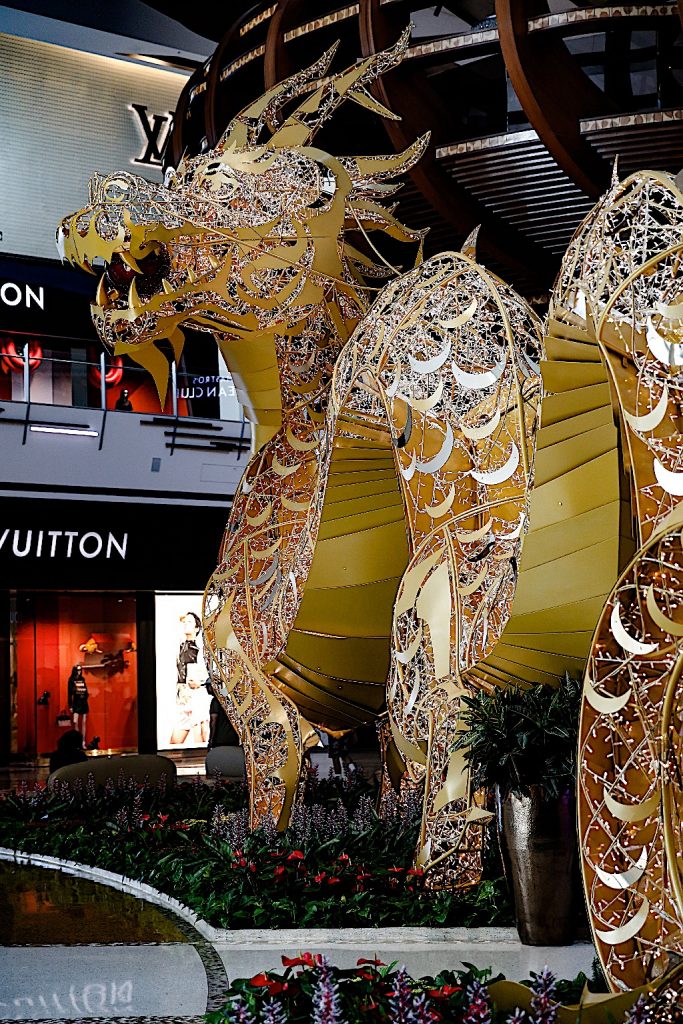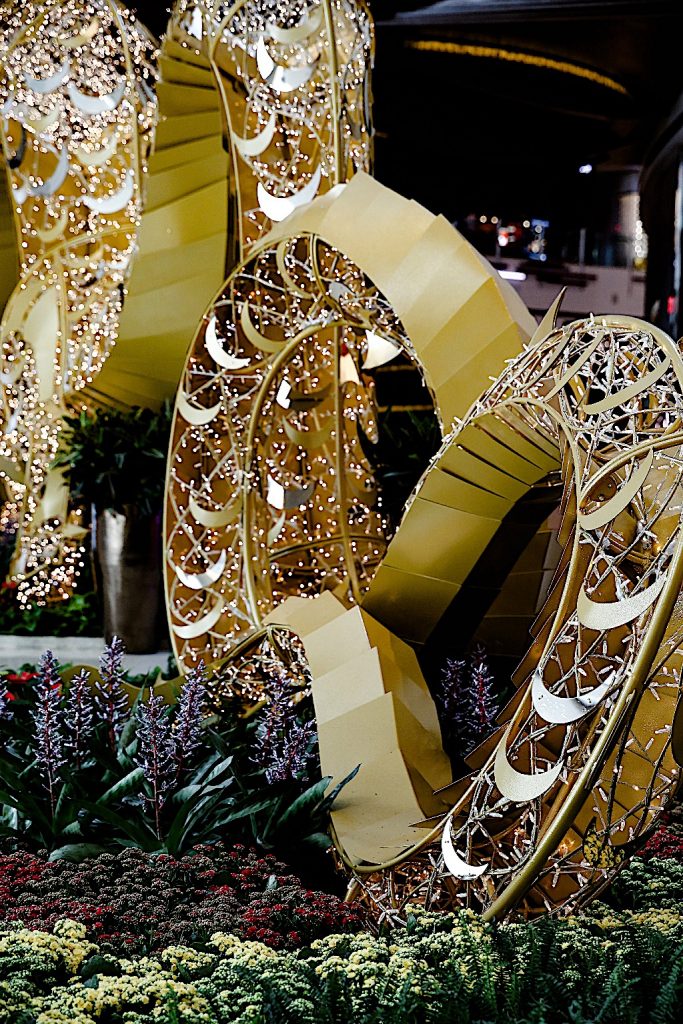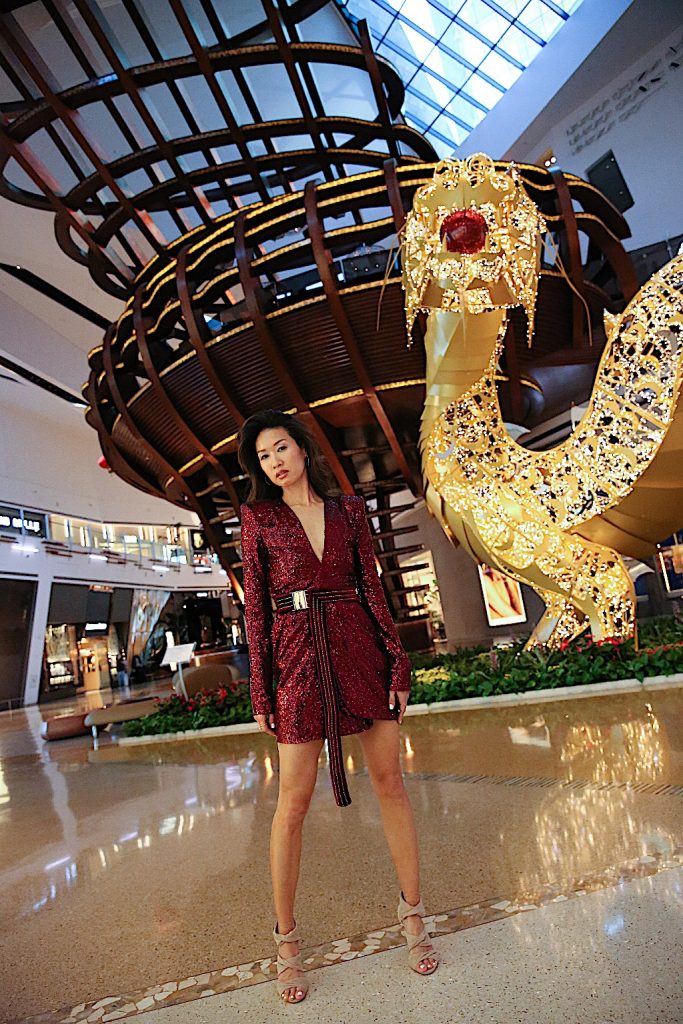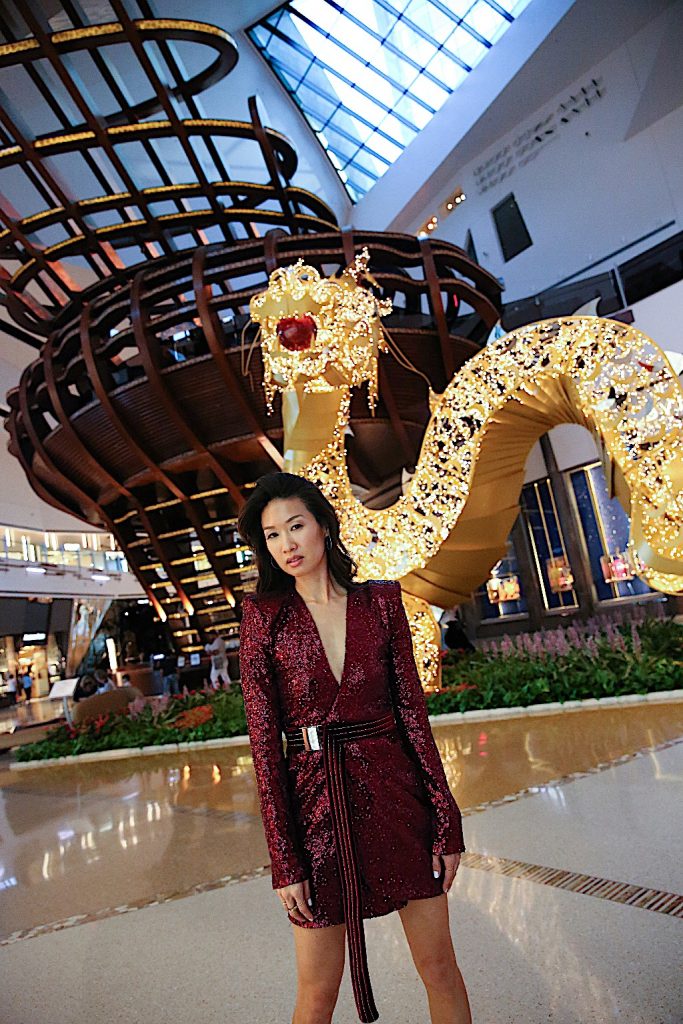 If you want to take a break from shopping and oogling at all the lavish details at The Shops at Crystals, Sisley, a luxury French skincare brand, offers radiance-enhancing and anti-aging treatments in a spa cabine area which is pure relaxation. I literally felt my skin plump up after this facial and thoroughly enjoyed the aromatherapy aspect to this hydrating experience. After the facial I didn't even have to worry about not having any makeup on as the store carries it's own makeup line and I was treated to an entire makeup session (I even learned a few new makeup tips too).
Relaxed and primped to continue my day, I headed to Stella McCartney to see their Spring 2018 collection and the IT bag. The first thing that caught my eye when I walked into Stella McCartney was the dazzling horse chandelier called "Lucky Spot" adorned with 7,000 Swarovski crystals. Shimmering and glowing, it truly is a fanciful piece! From everything to women's clothing, accessories, men's and kid's ready-to-wear, to making all pieces sustainable, this brand has it all. I quickly fell in love with this dazzling, gold, lurex blouse with ruffle detail from the Spring collection. I definitely had to have the newest Stella Star mini bag with iconic star design and hardware to go with this blouse. Both pieces are so hot for spring and the camera style bag with chain handle is the perfect bag to grab on the go.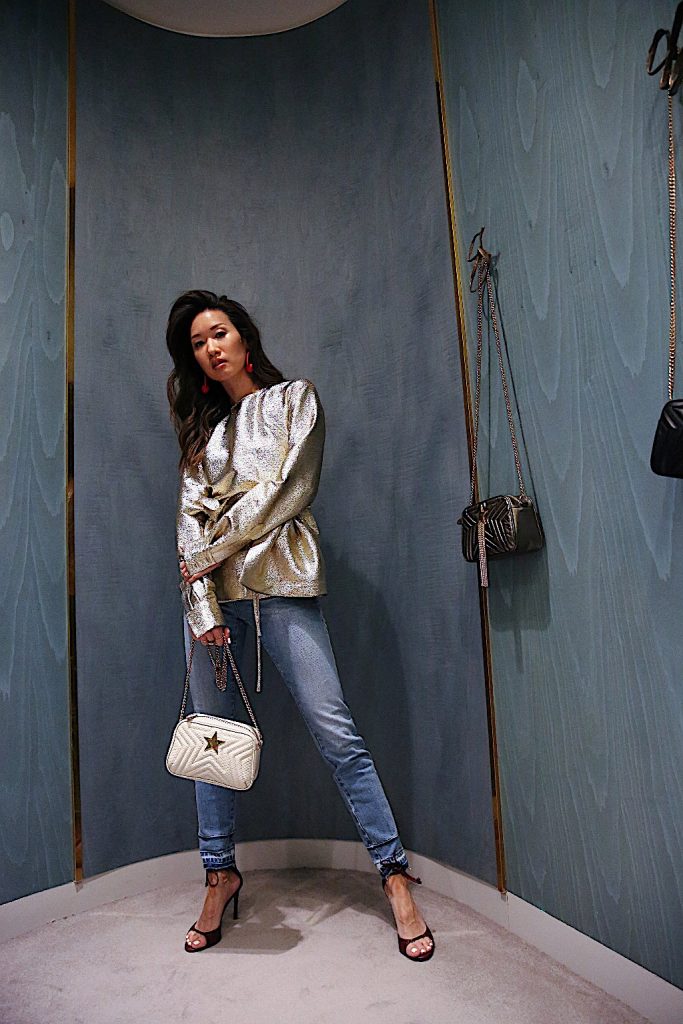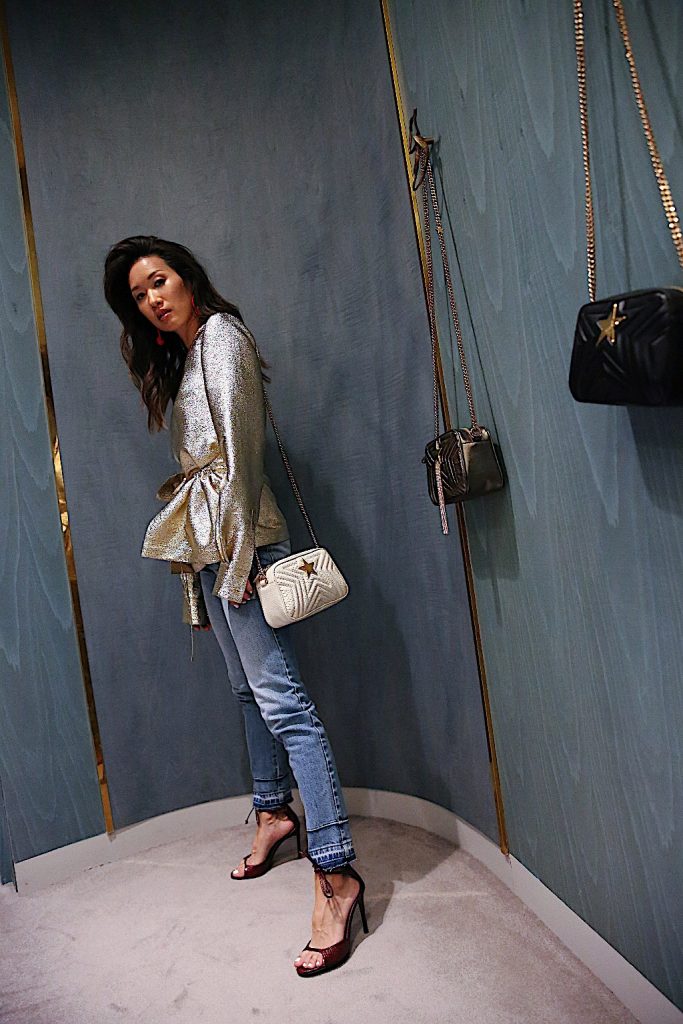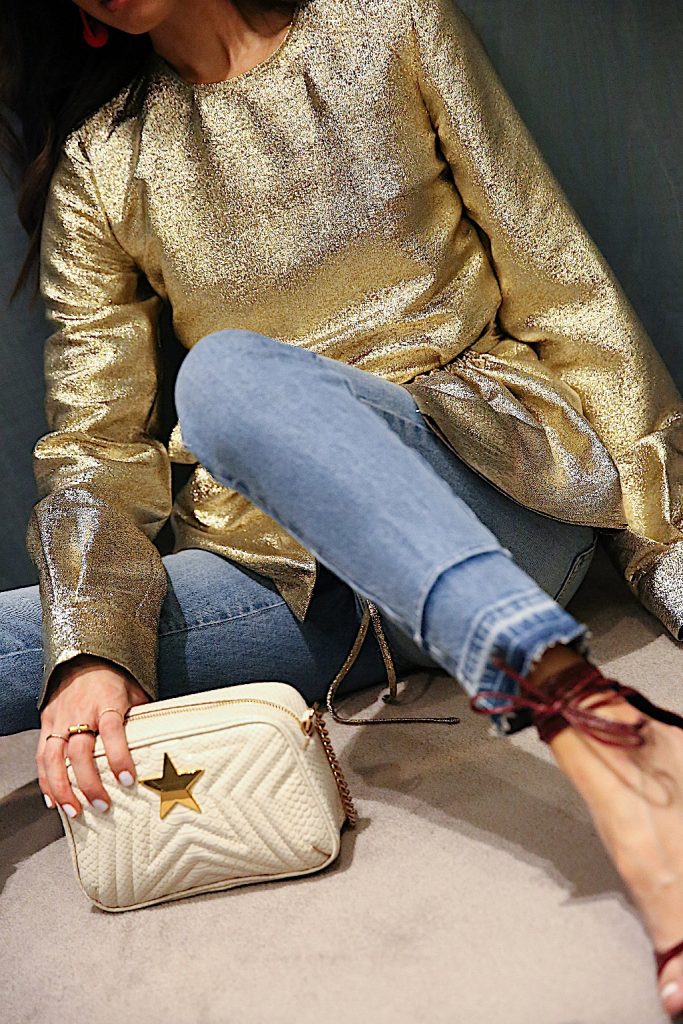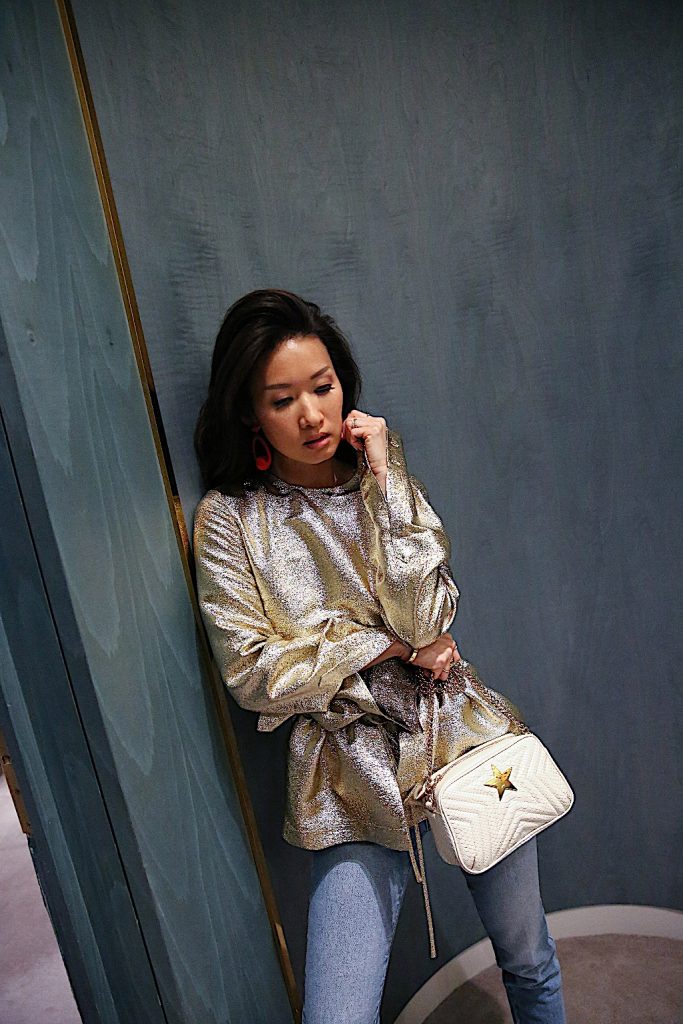 Shopping is definitely considered a form of cardio for many and walking around this massive mall you definitely work up an appetite. To get some fresh air I took a peek outside and crossed the "pocket park" between Crystals and Aria hotel. At Aria, I went straight to Herringbone for their California-inspired coastal cuisine. My favorites include the whole fish ceviche and the ahi tuna poke and macadamia nuts which comes with nori chips! Full from an incredible lunch, I had to walk it off with more shopping of course!
Next up was DSquared2 an Italy-based brand created by two brothers from Canada. Their collections are produced in Italy, but also give rise to the brand's motto of "Born in Canada, Living in London, Made in Italy." All those elements create pieces that are a mix of contrasts melding between sporty and glamorous, masculine and feminine, and casual and extravagant. The store supervisor Crystal and manager Michael were incredibly helpful in quickly identifying my style and selecting pieces that literally spoke to me. Denim and leather combinations and vibrant streetwear looks that are edgy yet comfortable to wear all day is what I am all about.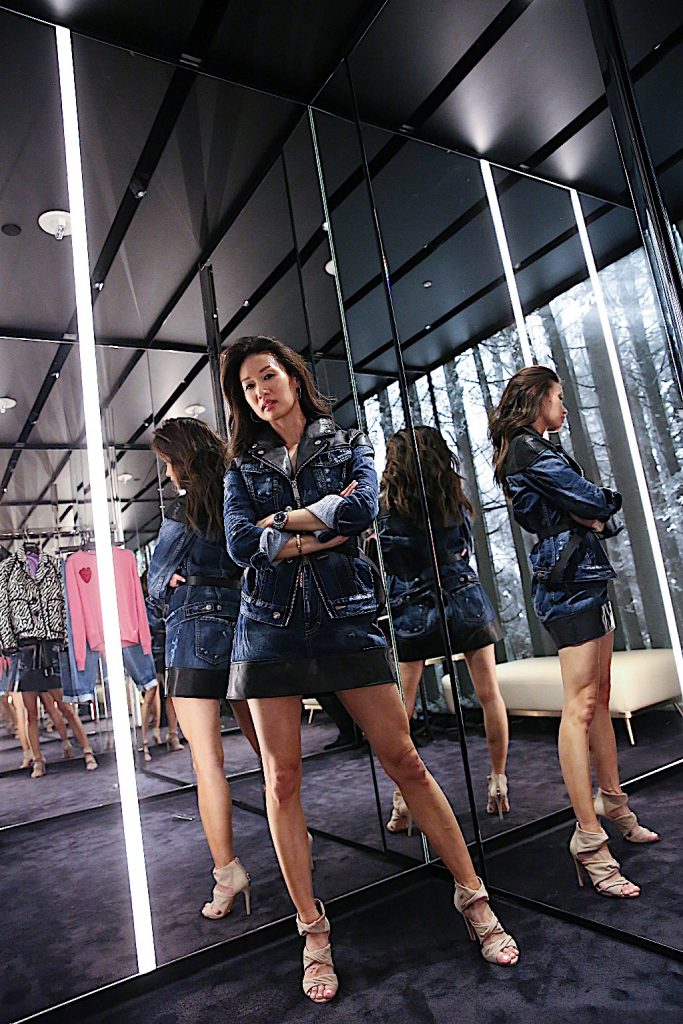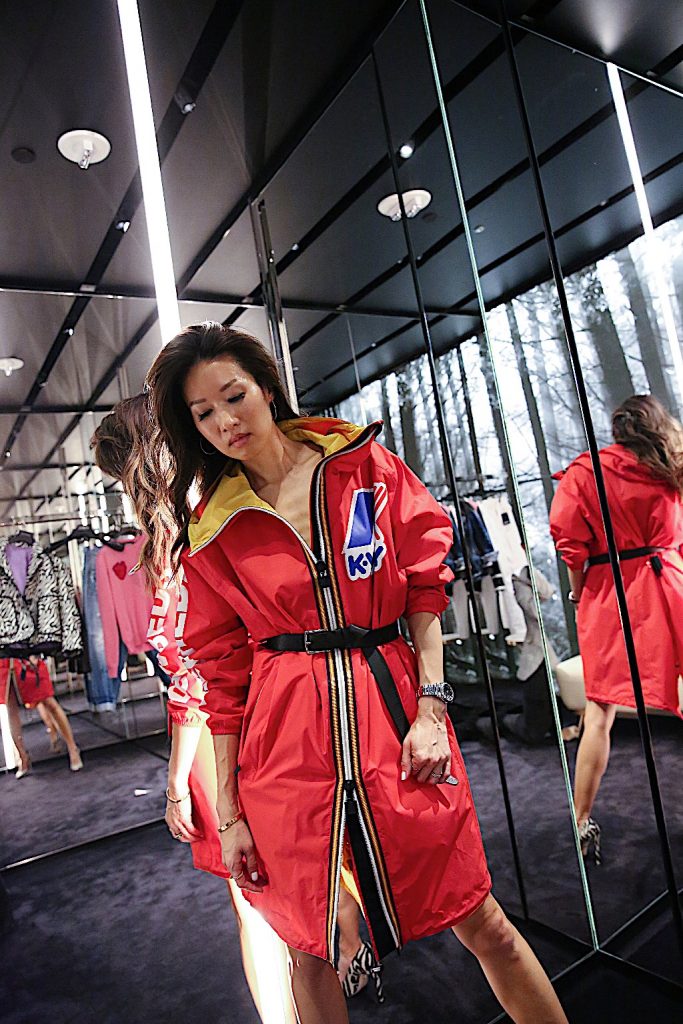 A quick trip to the flagship Dolce & Gabbana is also a must while at The Shops at Crystals. The store encompasses facets of the iconic Las Vegas Roulette with bright lights on a video wall and a magnificent baroque style black chandelier. A visit to their vanity room, a burgundy damask room with sultry mirrors on all sides is worth going to see. And just for the Lunar Year, grab one of their unconventional Year of the Dog t-shirts embellished with logos, ribbons, crystals before they sell out.
Just walking from store to store here at The Shops at Crystals is so exhilarating!  You literally see it all from every brand, every display.  It is THE place to shop in Las Vegas because it is home to the best luxury stores in the world and also to the most exclusive boutiques not available anywhere else in Las Vegas.  And the only way to end a successful day of shopping is to dine in the 80 foot tall sculpture Tree House above The Shops at Crystals feasting on amazing pretzel bread, filet mignon and the infamous butter cake at Maestro's Ocean Club.
The Shops at Crystals is a must-see for any Las Vegas visitor to truly encounter the luxury, fashion, and exclusive experience of Vegas. See below for further information.
The Shops at Crystals
Stores | Dining | Hours
3720 S Las Vegas Boulevard
Las Vegas, NV 89158-1644
Management | 702.590.9202
Shopping | 702.590.9299
Thank you to The Shops at Crystals for sponsoring this post and for being my ultimate luxury shopping destination in Las Vegas.