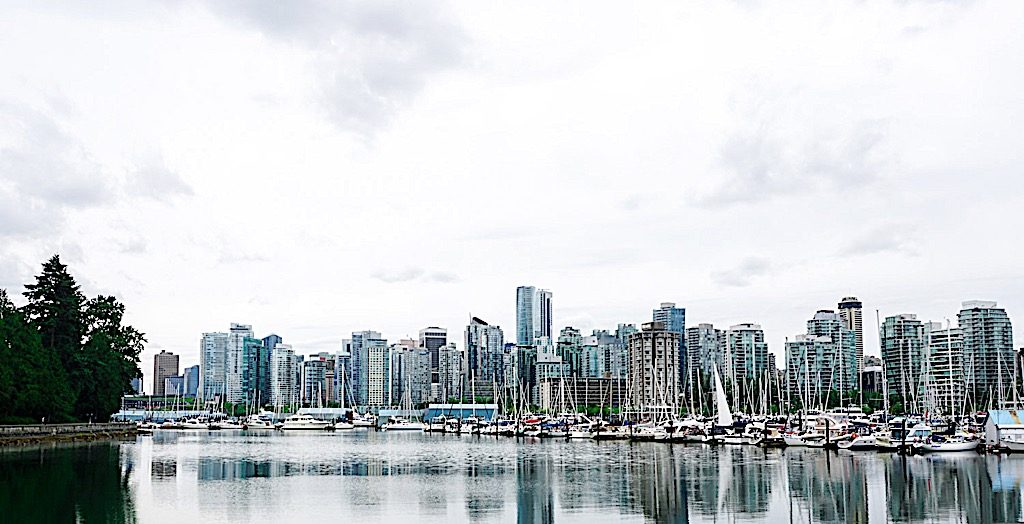 Vancouver is a growing popular tourist attraction and one of the best places to live. I love that it is equal parts urban and equal parts nature making it easy to experience city life and outdoor adventures. We chose to go here on a family vacation because we heard that there is so much to do for all ages. It was a nice escape from the heat of Southern California and I love that it was only a short 3 hour flight too from Orange County (perfect for the kids). We did a lot of sightseeing while we were there, so I put together our favorite tourist spots that both the kids and adults enjoyed.
/ Science World /
I personally didn't go to Science World, but my hubby took the kids himself. While he is a great man for taking three kids to a museum all by himself, it was a perfect place for them to almost watch themselves with all the interesting exhibits they have going on. I met up with the family at the museum afterwards and the kids were all so excited to tell me about the fascinating things they had learned and seen. Their favorite exhibits included a human mouse wheel where they had to run to produce watts to make it move, the hands-on exhibit where they built a bobsled and raced them, and the older kids really liked the virtual reality experience where they went on an intense canoe ride down what they called a "frightening" river. There are so many incredible hands-on exhibits and more to see that the kids were there for over two hours and still didn't want to leave.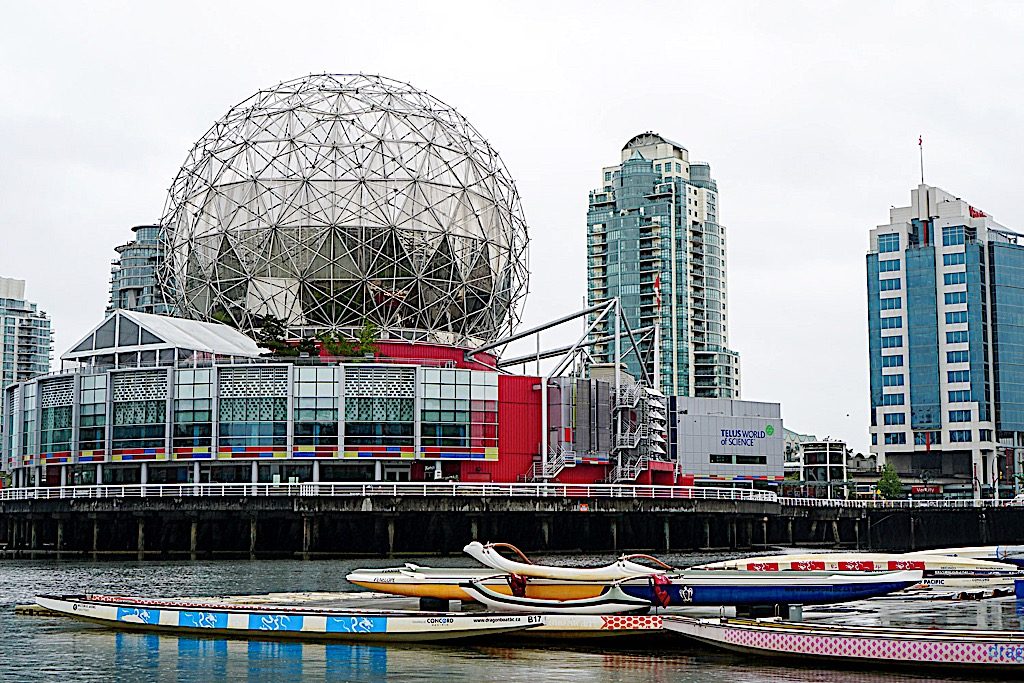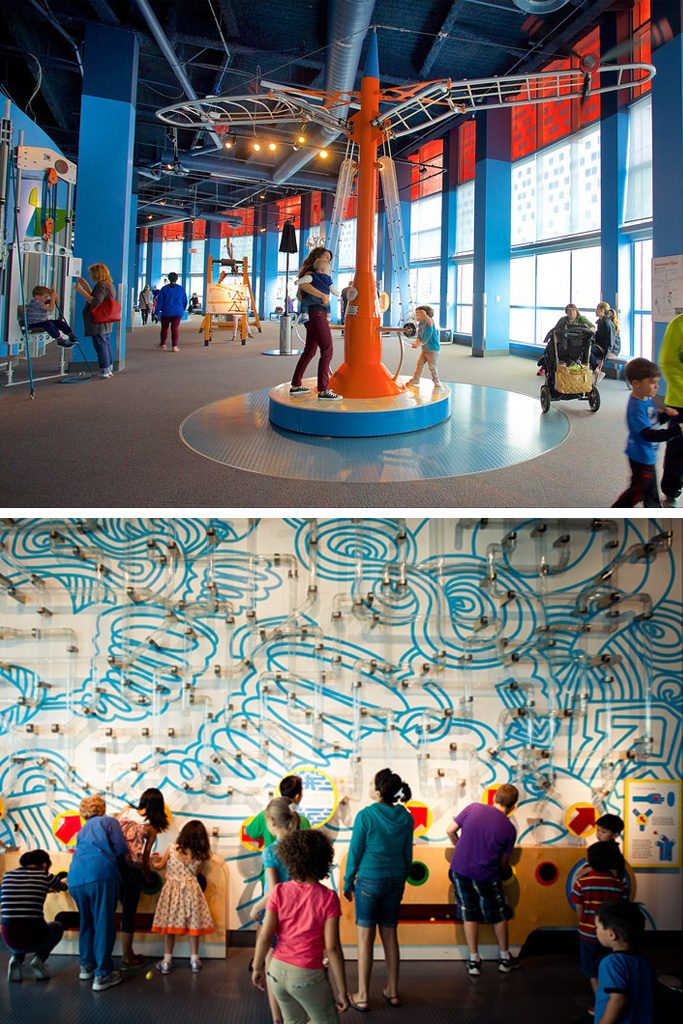 TELUS World of Science
1455 Quebec St
Vancouver, BC
V6A 3Z7 Canada
Phone: 604.443.7440
Hours | Rates
School Year (Spring): March 26–June 30, 2017
Monday–Friday: 10am–5pm
Saturday & Sunday: 10am–6pm
Summer Break: July 1–September 5, 2017
Daily (except Thursday): 10am–6pm
Thursday: 10am–8pm
Adult (19+): $26.75
Senior (65+): $22.00
Student (w/ ID): $22.00
Youth (13–18): $22.00
Child (3–12): $18.75
Under 3: FREE
Add an OMNIMAX Film: + $6.00
OMNIMAX Film Only: $12.00
For more information, click here.
/ Granville Island /
After our visit to Science World, we went to Granville Island via the Aqua Bus (which I highly recommend) since it was walking distance from the Science World at Telus World. I am a self-professed foodie and was excited to go to the Granville Island Public Market which is the jewel in the Island's crown. It was raining all day so it was a great time to visit the indoor market that features local food, produce, handcrafted products and gifts.
After we got our fill of fresh fish and incredible lemon bars at the Public Market, we walked a few blocks to the Kids Market which is a fun shopping experience for kids. There are over 25 shops in this two story building that sells educational toys, costumes, clothes, and so much more. There is even a ball pit and old fashioned arcade inside. One of our favorite stores was the Panda Store that sold literally anything and everything with a panda on it (even Panda fidget spinners)!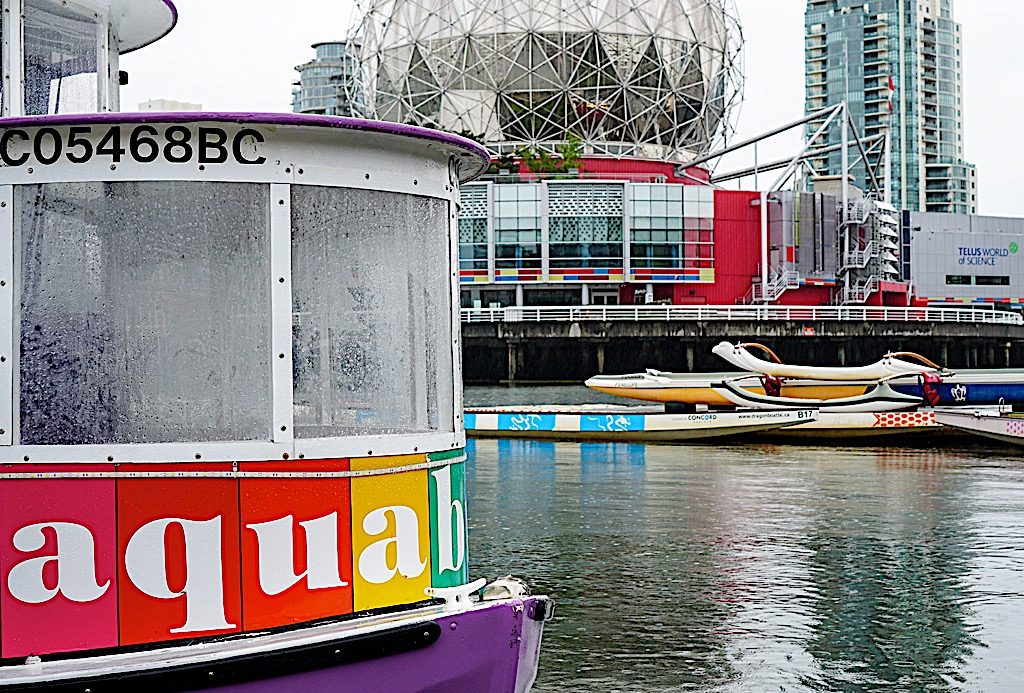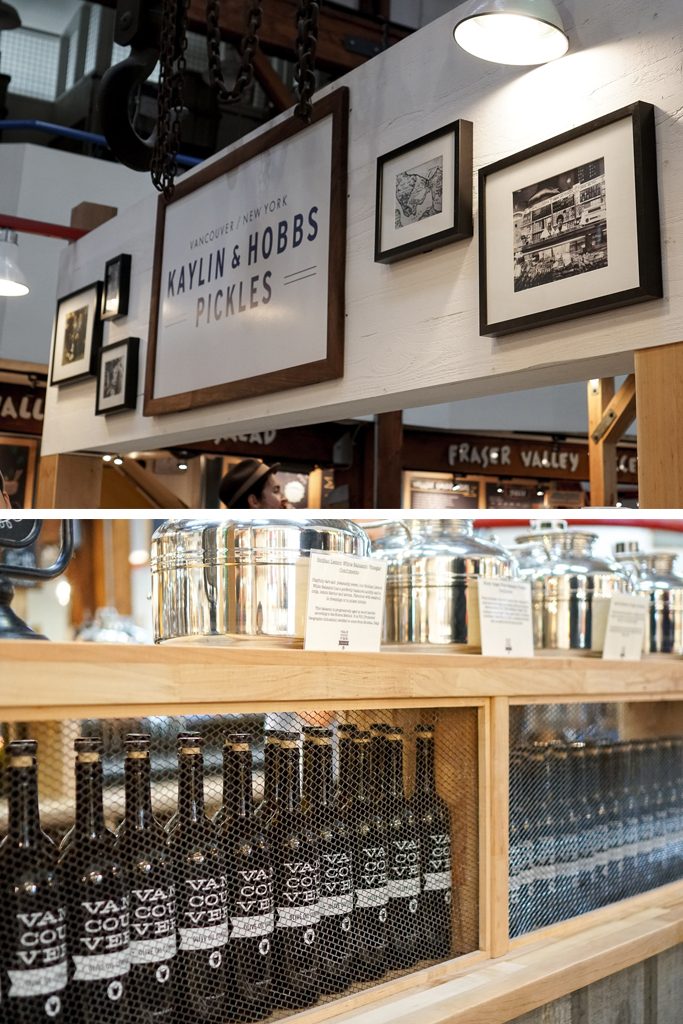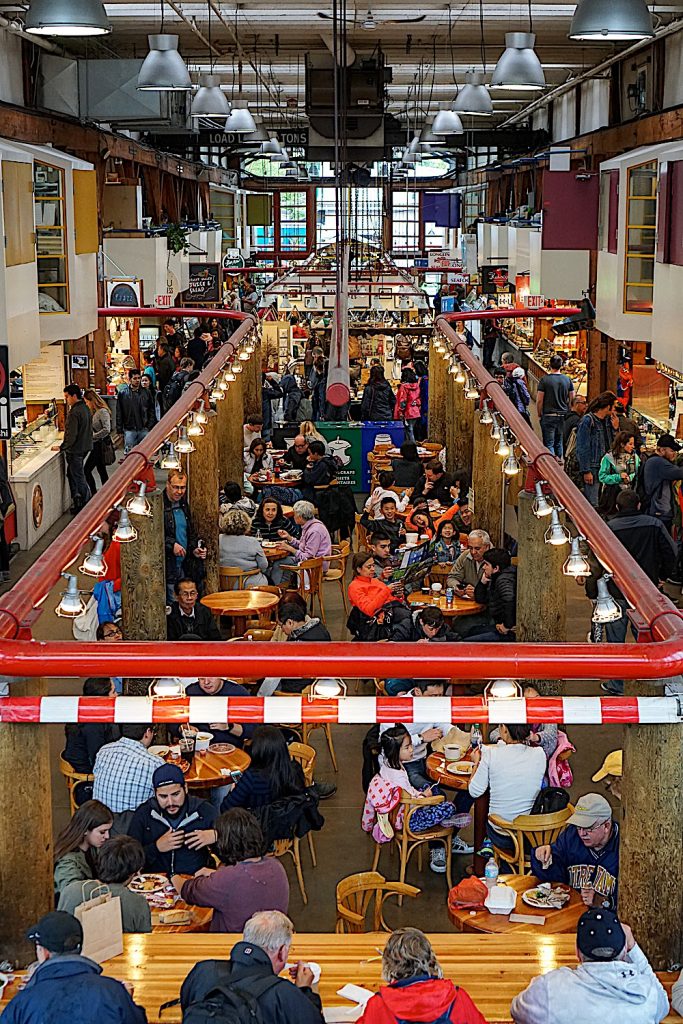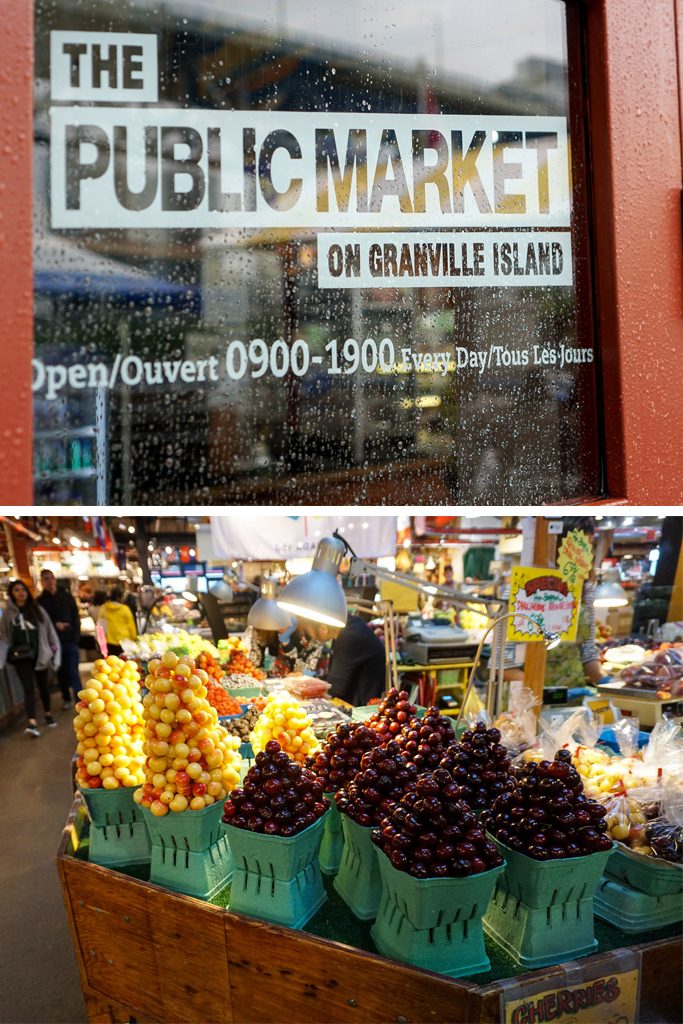 Aqua Bus
Adult fares range from $3.50 to $5.50 (depending on route)
Children three and under ride free
See fare options for individual routes here.
Public Market
Open 7 days a week
9AM – 7PM
Kids Market
Open Daily: 10AM – 6PM
1496 Cartwright Street
Vancouver BC V6H3Y5
/ Grouse Mountain the Peak of Vancouver /
What's so amazing about Vancouver is that you can be in the city one minute and in about fifteen minutes you can be surrounded by nature and in the wild. Taking a free shuttle from Canada Place (you just need a paid admission for Grouse Mountain), we went up to Grouse Mountain on the Super Skyride. It was too cold to ride up on top of the Skyride so we stayed indoors where the Guide took us up on a short informative tour to Grouse Mountain.
Since it was almost summer and we are from Southern California, we didn't expect the cold temps up at Grouse Mountain and came a little underdressed. While freezing our buns off, we saw Grouse's very own grizzly bears, Grinder and Coola, the Birds in Motion demonstration, and the Owl Interpretive Session. Our favorite show, however, was the world famous Lumberjack Show with Johnny Nelson and Willie McGee where they compete against each other to determine who is the best lumberjack. Filled with puns and adult humor that even the kids laugh at, this was a show you don't want to miss.
There are so many more activities to see and do at Grouse Mountain such as Helicopter Tours, Mountain Ziplines, Tandem Paragliding and more, but none of which we were dressed for or brave enough for on this trip.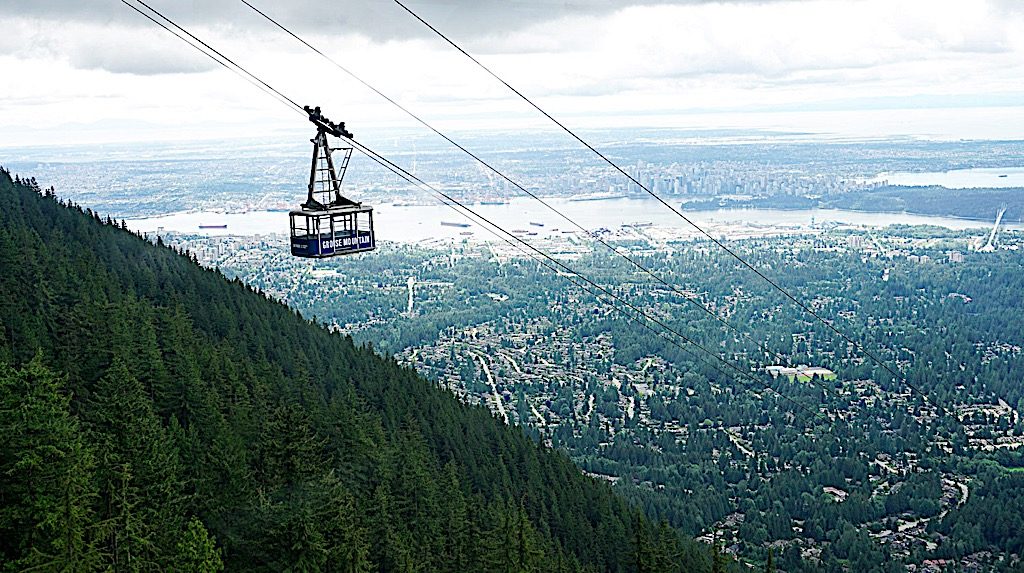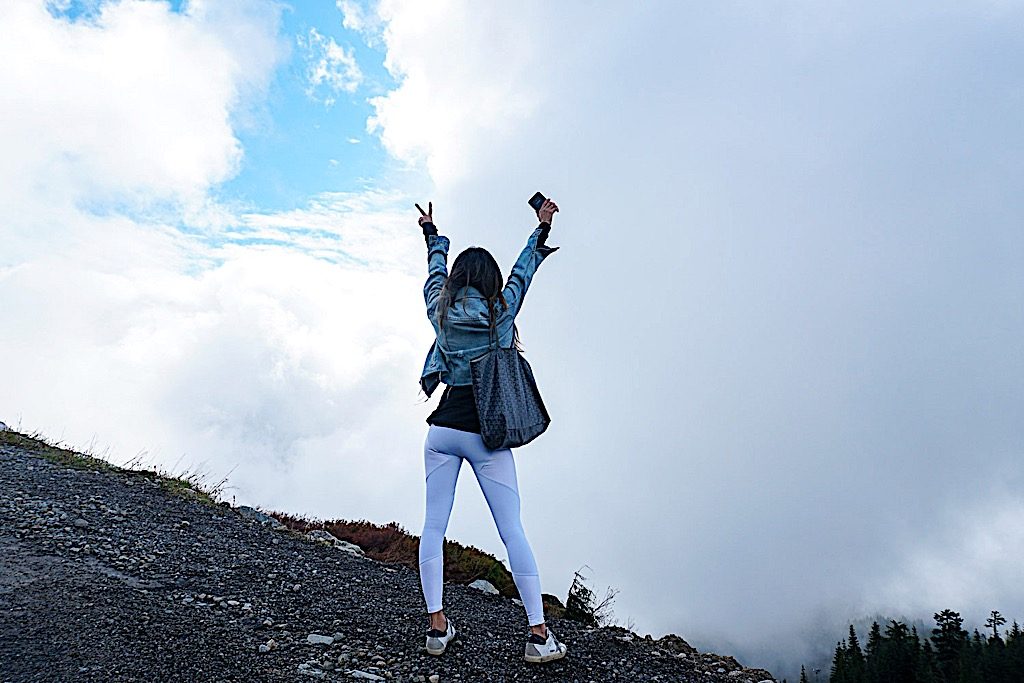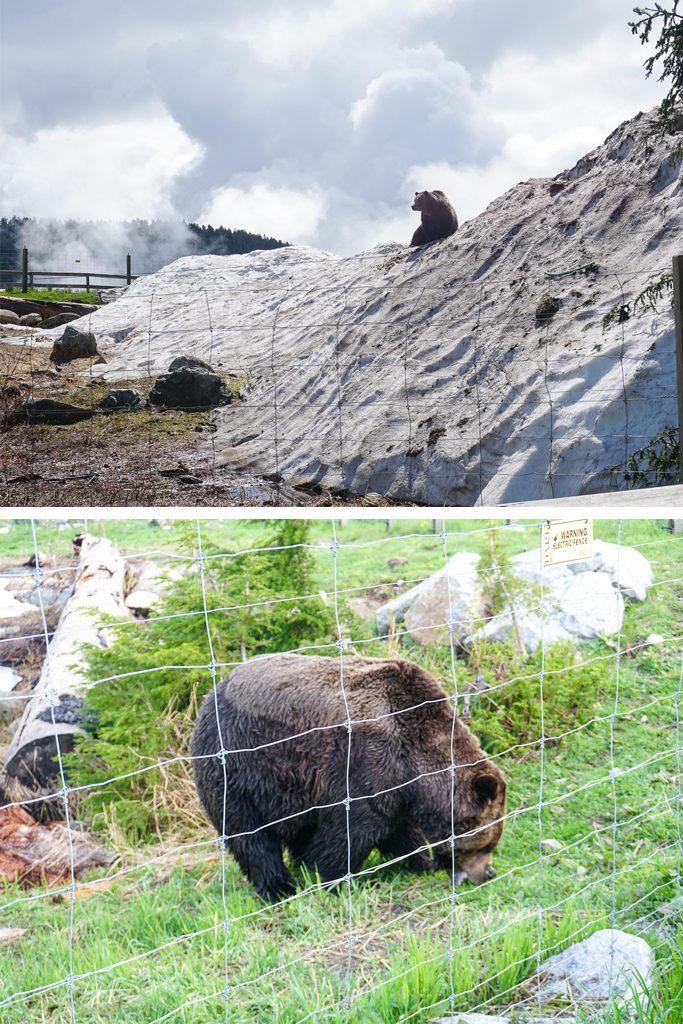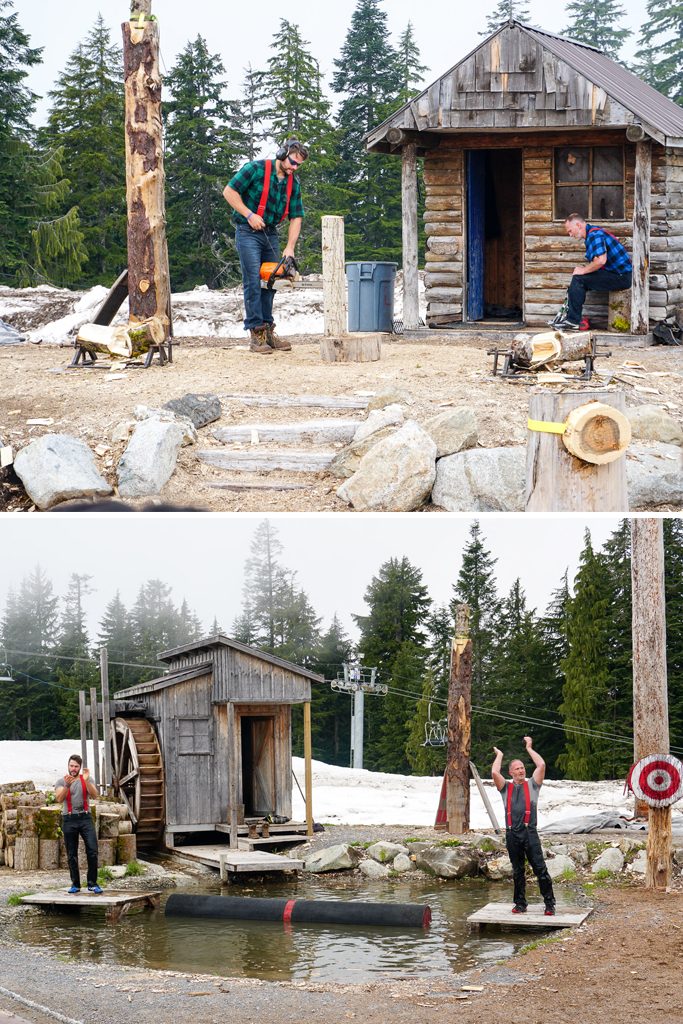 Hours | Rates
Open daily: 9am to 10pm
6400 Nancy Greene Way
North Vancouver, BC
V7R 4K9, Canada
Phone: 604.980.9311
The Alpine Experience Ticket
The Peak Experience Ticket
The Ultimate Experience Ticket
Sky Ride
Monday-Friday: 8:45am-10:00pm
Weekends: 8:45am-10:00pm
A round trip Skyride is included with an Alpine Experience ticket or Annual Membership
/ Capilano Suspension Bridge /
Heading down from Grouse Mountain is the infamous Capilano Suspension Bridge. Much warmer than Grouse Mountain, we made our way across the 450 foot span that is 230 feet high and a little bit scary (a lot scary for my husband and son who are afraid of heights and skipped out on this adventure). Once we crossed this busy and shaky bridge, we also did Treetops Adventure which is a series of smaller suspension bridges (some reaching as high as 80 feet above the forest) to see a squirrel's eye view of the coastal forest. While my son was too scared to do the Capilano Suspension Bridge, he found the Cliffwalk manageable which is to the right of the Bridge. I personally thought the Cliffwalk was more frightening than the Bridge itself because it is so much more narrow, but I was able to muster enough courage to go out on the granite cliff face which juts out high above the Capilano River Canyon below.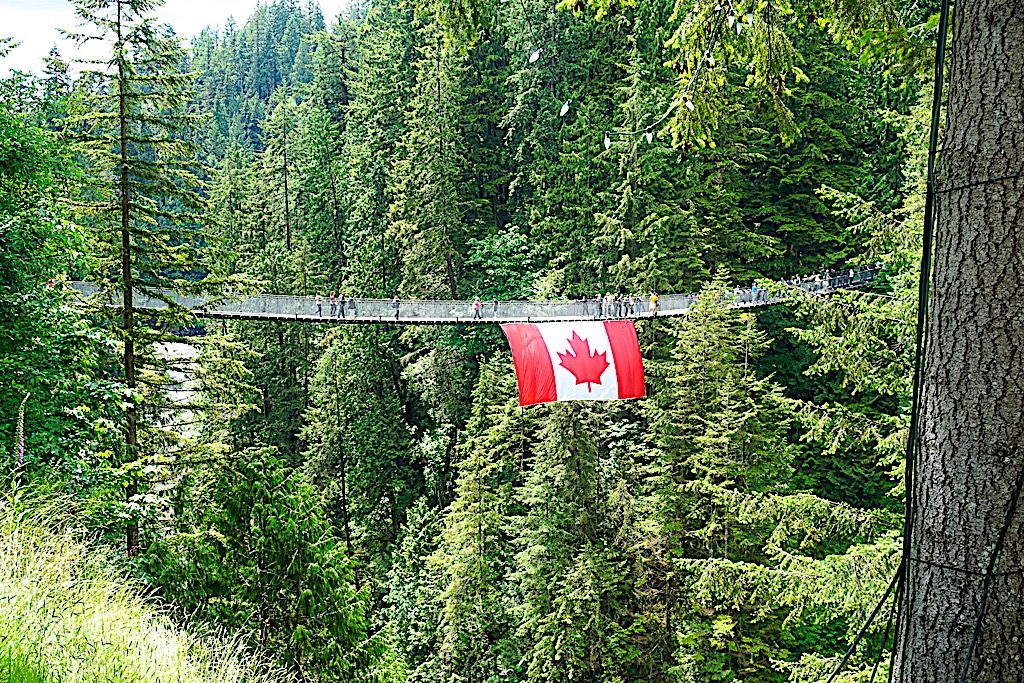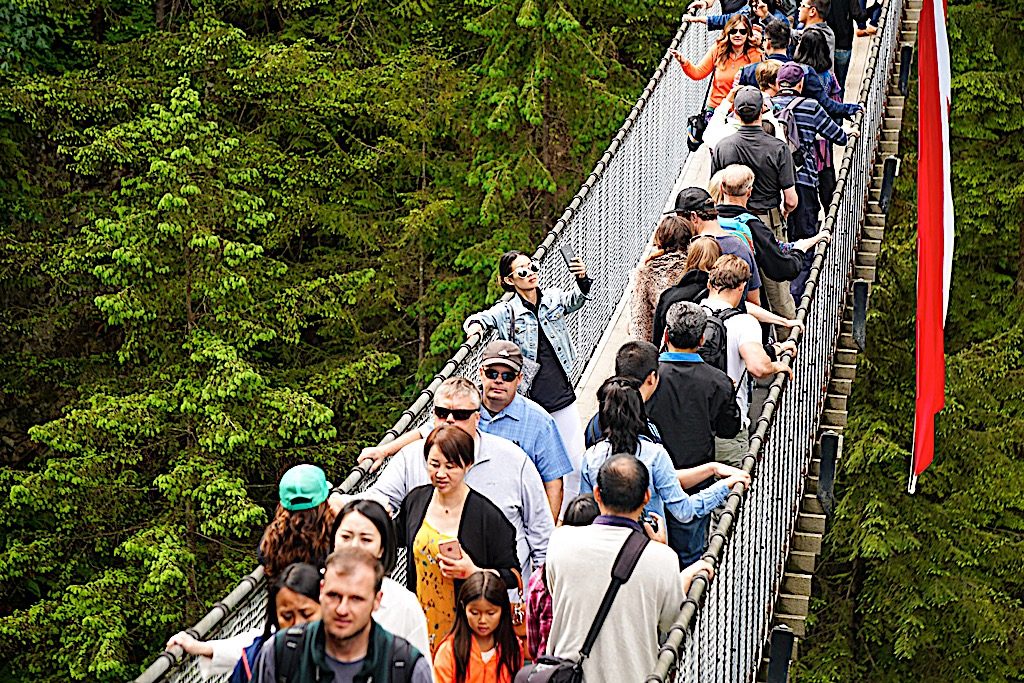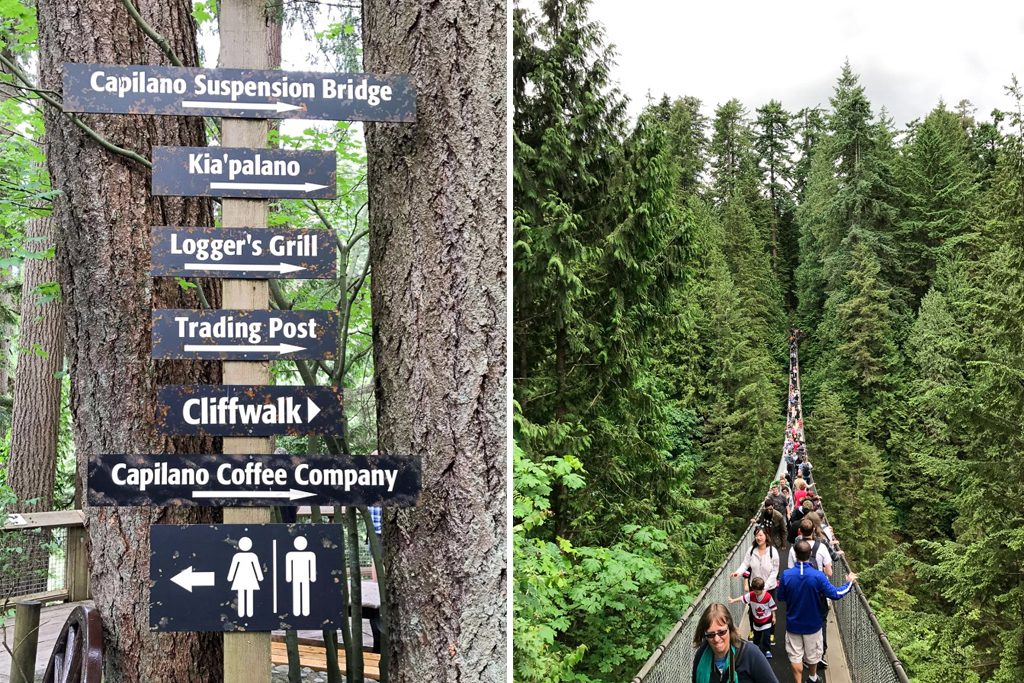 Capilano Suspension Bridge
3735 Capilano Rd
North Vancouver, BC
V7R 4J1, Canada
Phone: 604.985.7474
Hours | Rates
Hours: May 20 – September 4: 8:30AM – 8:00PM
Adults (17-64 years old): $42.95
Senior (65+ years old): $38.95
Student (with valid ID): $33.95
Youth (13-16 years old): $26.95
Child (6-12 years old): $14.95
Kiddie (under 6 years old): FREE
For more information, click here.
If you go to Vancouver in the winter, Canyon Lights is an amazing festival that you can attend at night to see all the holiday lights on the bridge (during November 23, 2017 to January 28, 2018).
/ FlyOver Canada /
If you have every been to California Adventure's Soaring Over California, this virtual fight ride is very similar. FlyOver Canada is one ride you don't want to skip! Located east of Canada Place's iconic five sails with cruise ships anchored in front, FlyOver Canada will have you soaring over mountain tops, breathing in pine forests and feeling the mists from the waterfalls. This ride is just an incredible way to see all of Canada's landscapes from above and something we really enjoyed. Children must be at least 40" (102 cm) to ride. If you purchase tickets online, you immediately save 15% (off rates below).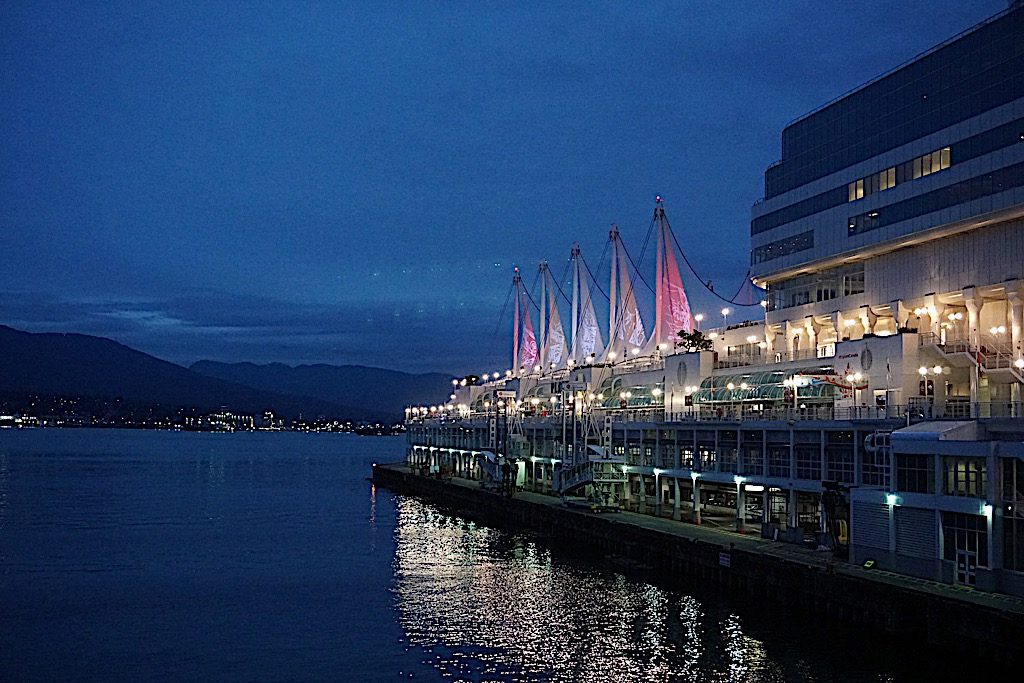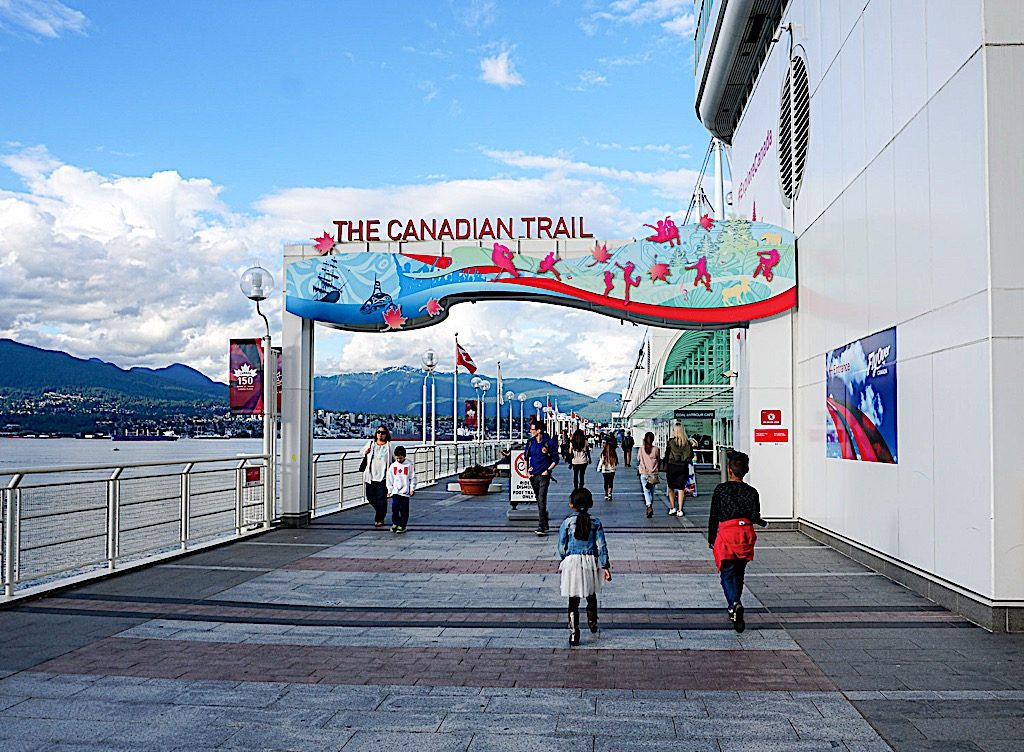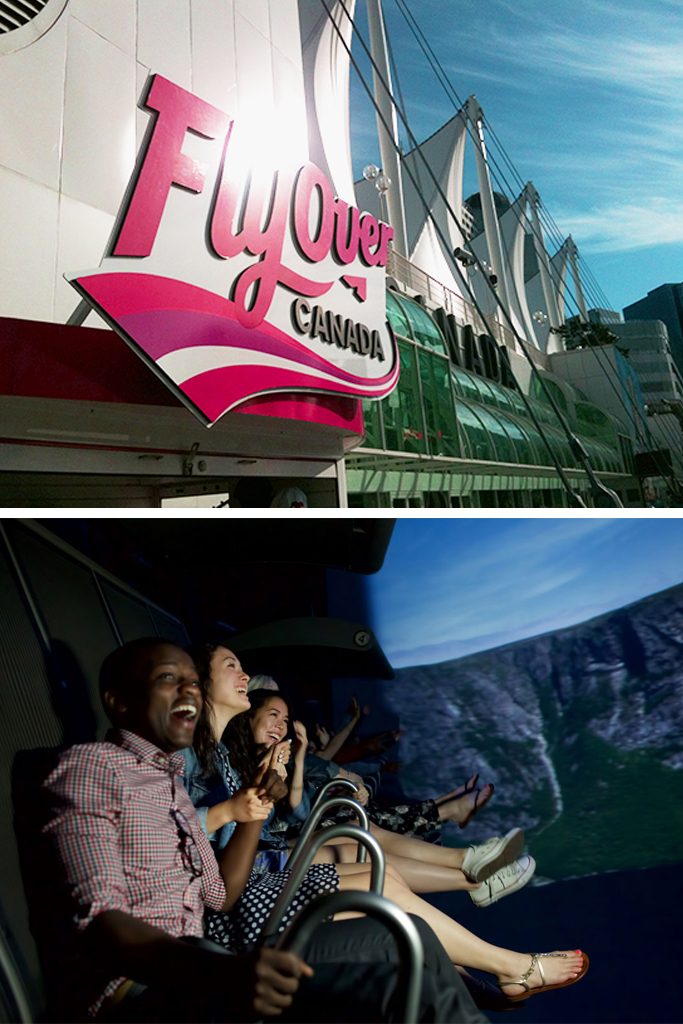 FlyOver Canada
201 – 999 Canada Place
Vancouver, BC
V6C 3E1 Canada
Phone: 604.620.8455
Hours | Rates
Ride starts every 15-20 minutes at 9:30AM – 9PM
Adults (13-64): $27.00
Students (13-21) & Seniors (65+): $21.00
Children (40" to 12 yrs): $17.00
For more FAQ's click here.
/ Stanley Park /
Stanley Park is one of Vancouver British Columbia's main tourist destinations and is over 1,000 acres of beautiful beaches, sports fields, gardens, Seawall, cedar, fir, and hemlock trees. One of the best ways to see this amazing park is on the Stanley Park Horse-Drawn Tours. This is a one hour exploration with friendly guides who really know the history of Stanley Park and Vancouver (you even get to stop off and see the First Nations totem poles). We were a little disappointed to see that it was more like a horse-drawn trolley than a carriage (I was expecting something like New York's Central Park carriages), but it the end it didn't matter and was still worth the $42/adults and $20/ children price just to see parts of Stanley Park we probably wouldn't have seen otherwise and to hear the narration from the guides.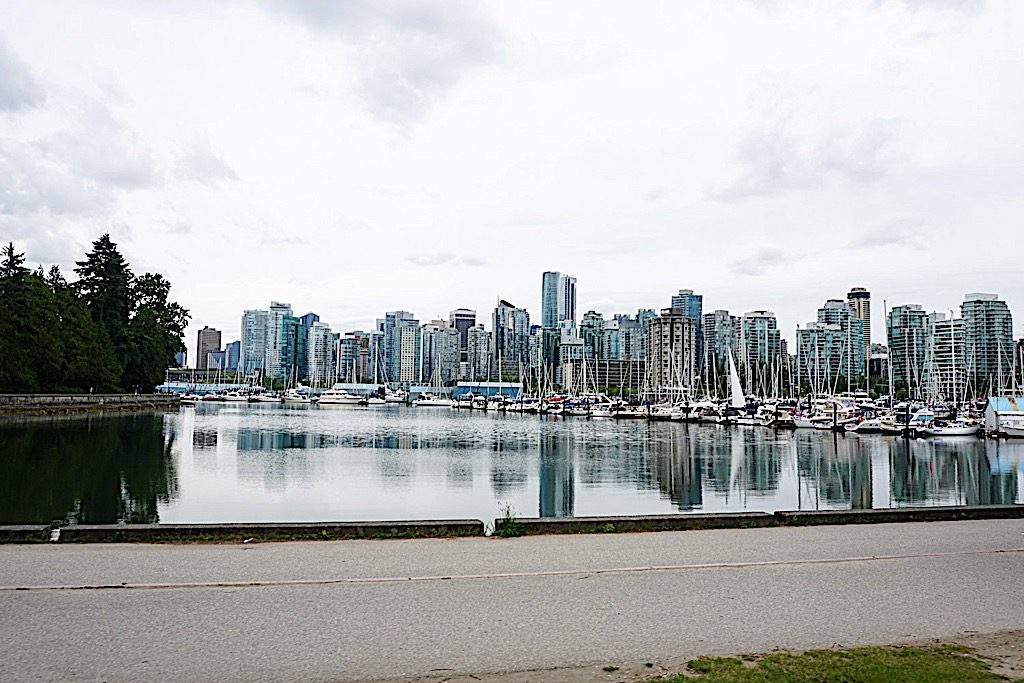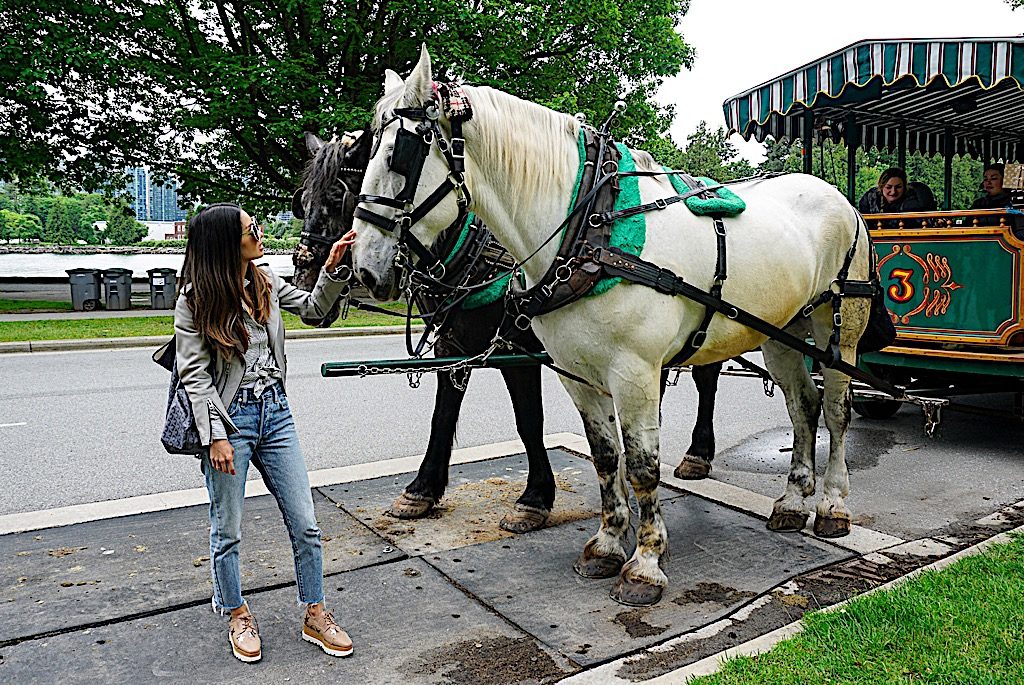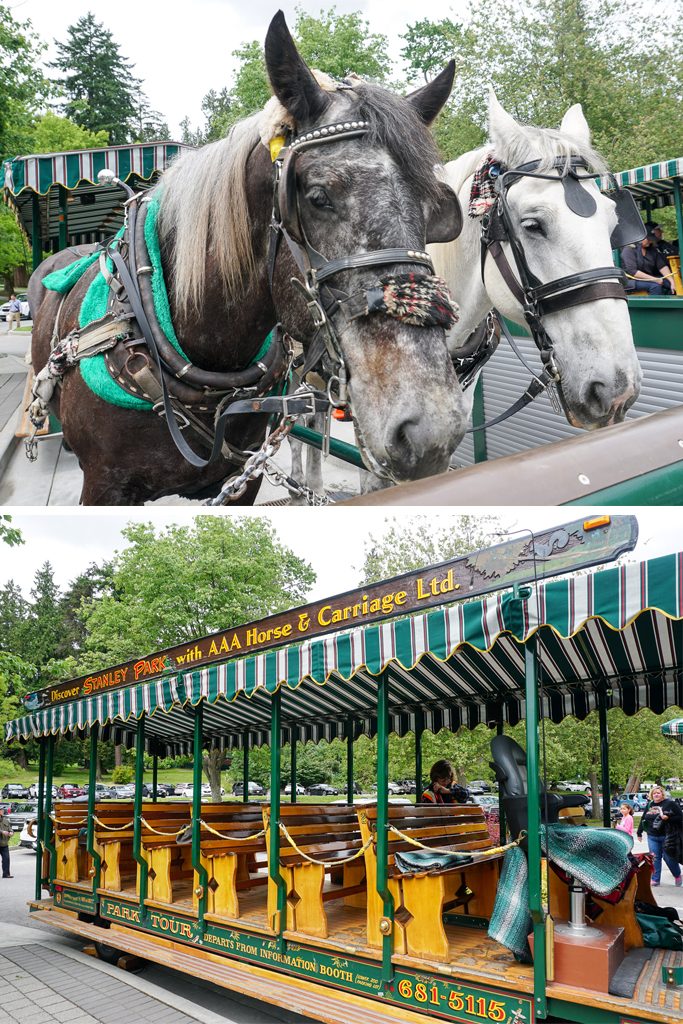 Horse-Drawn Carriage Tour
735 Stanley Park Drive
Vancouver, BC
V6C 2T1, Canada
604-681-5115
No reservations required, for more information on seasonal hours and rates, click here.
/ Vancouver Aquarium /
The Vancouver Aquarium is Canada's largest aquariums and is located at Stanley Park. The Aquarium is home to over 70,000 fascinating creatures from the Arctic to the Amazon. We saw penguins, sea otters, dolphins, whales, octopus, and all kids of jellyfish (my personal favorite) and was even able to do a hands-on animal encounter with stingrays!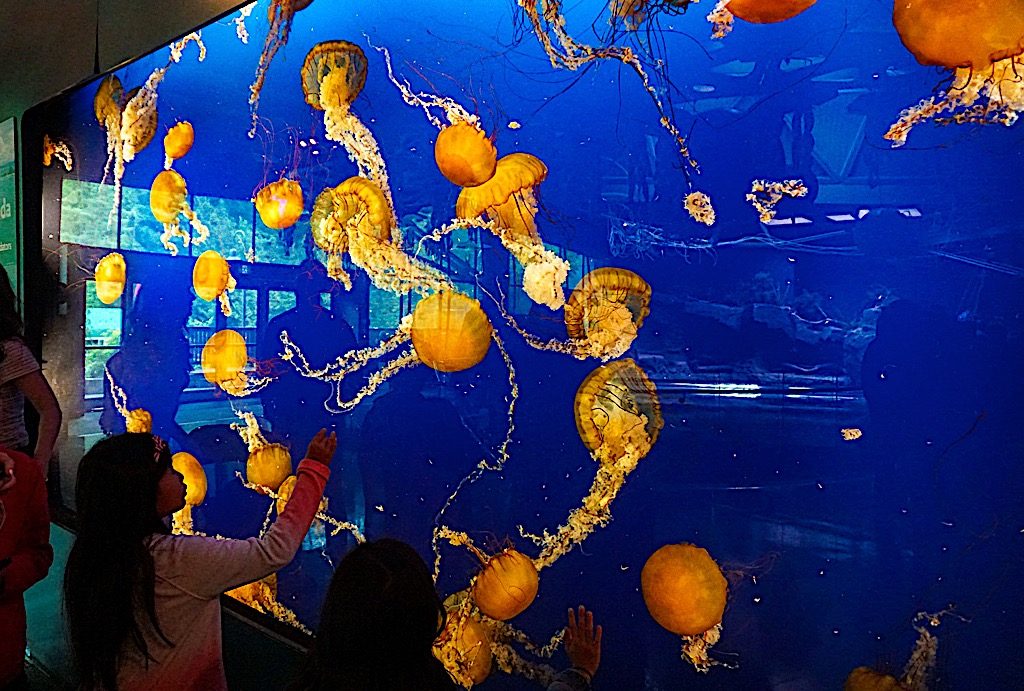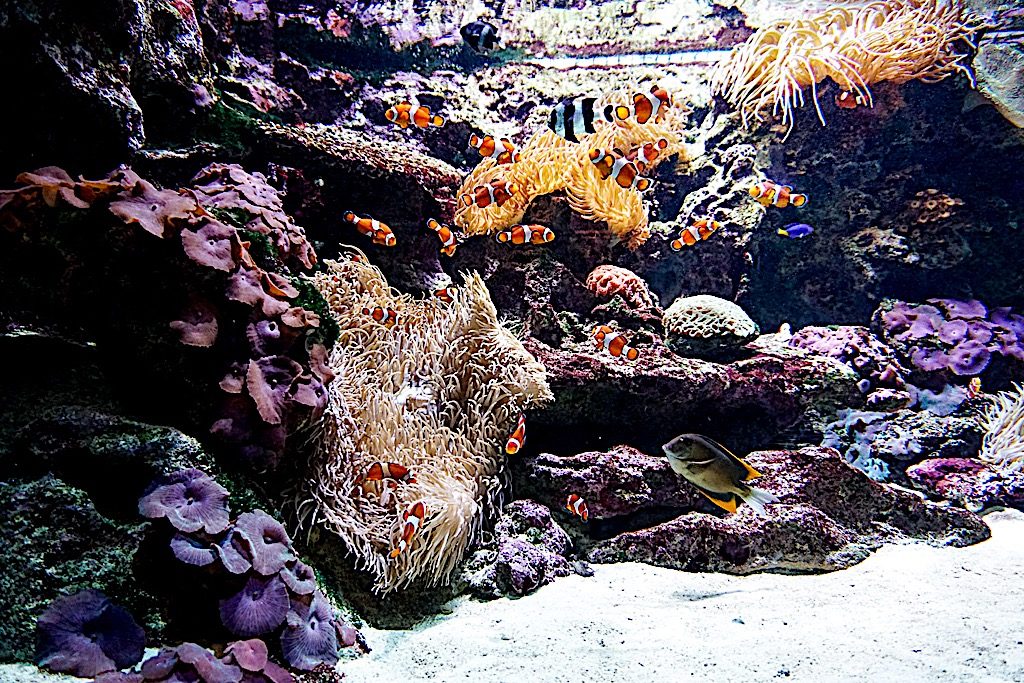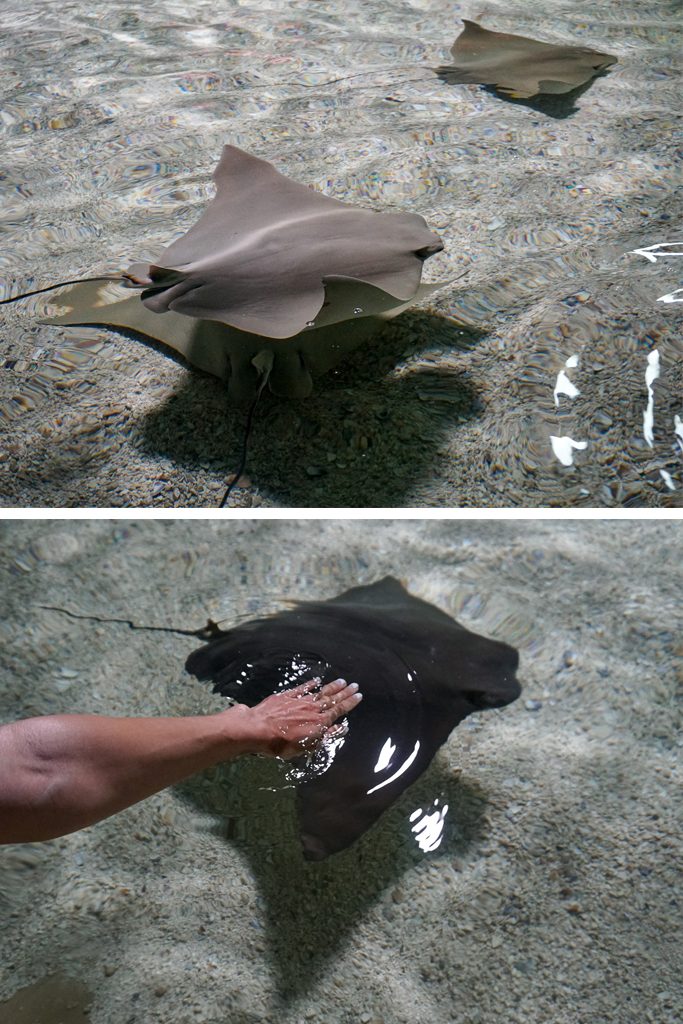 Vancouver Aquarium
845 Avison Way
Vancouver, BC
V6G 3E2 Canada
Hours | Rates
Daily 9:30AM – 6PM
Adult : $39
Youth (13-18 years), Student, & Seniors 65+: $30
Child (4-12): $22
Child (3 & Under): FREE
To purchase tickets online, click here.
These are some of the major tourist attractions in Vancouver that we really enjoyed as a family and highly recommend if you are in the area. We did these adventures in the span of three days but also took our time. For more information on these must-see locations, click on the links above each sight.
Thank you to Tourism Vancouver for sponsoring this post. We had an unbelievable time in Vancouver and can't wait to go back!