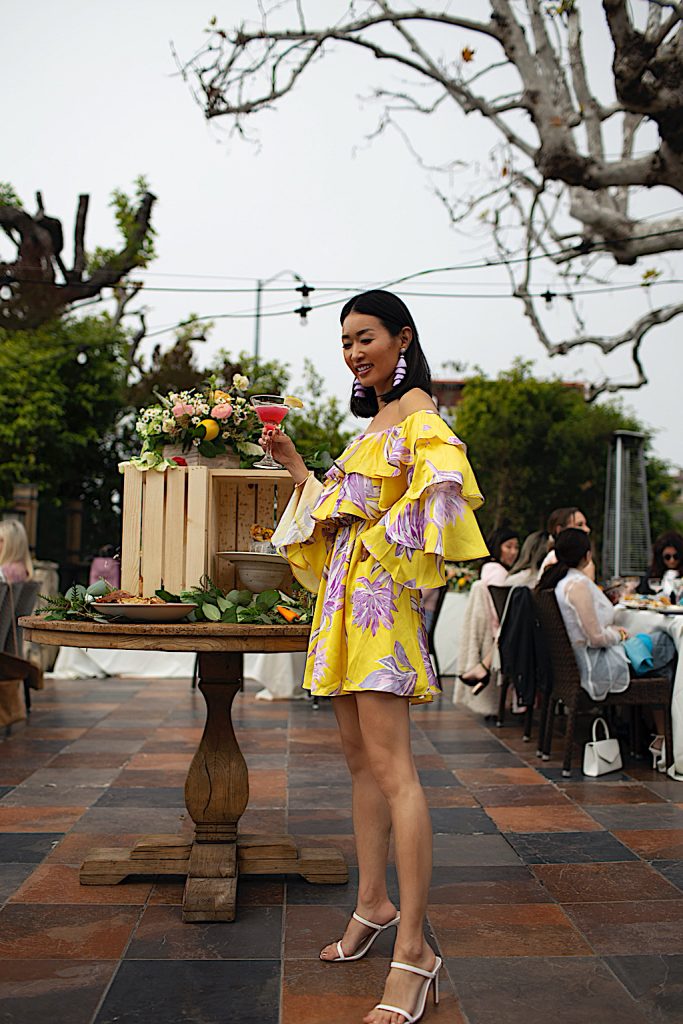 Last weekend I had the honor of hosting my first Galentine's Day brunch with The Collective Affair and STARE Cosmetics. It was everything I could have hoped for from delicious food, engaging conversations about beauty, business, and supporting women, as well as connecting with old friends and new friends.
Since this was my first Galentine's brunch, I wanted to share some tips on how to set the perfect blogger party.
1. Location – Salt Creek Grille, Dana Point, CA
We chose the most gorgeous restaurant, Salt Creek Grille for this blogger brunch. I am all for home cooked meals, but when hosting a party for over 50 guests, do yourself a favor and go to a restaurant. Not only is the location incredible for brunch, date night, and even upcoming Valentine's Day dinner, the food is absolutely delicious AND they accommodate large parties! We feasted, and I mean feasted, on appetizers such as shrimp ceviche, veggie cups, charcuterie board, as well as ahi sliders and ahi poke. And if that wasn't enough, we had breakfast options from eggs benedict, burgers, breakfast burritos, and Monte Cristos. And of course what's a Galentine's without some sweets? Salt Creek Grille offers the most amazing selection of beignets, carrot cake, and chocolate bites. It is such a lovely restaurant with a perfect blend of ambiance, location, and savory food!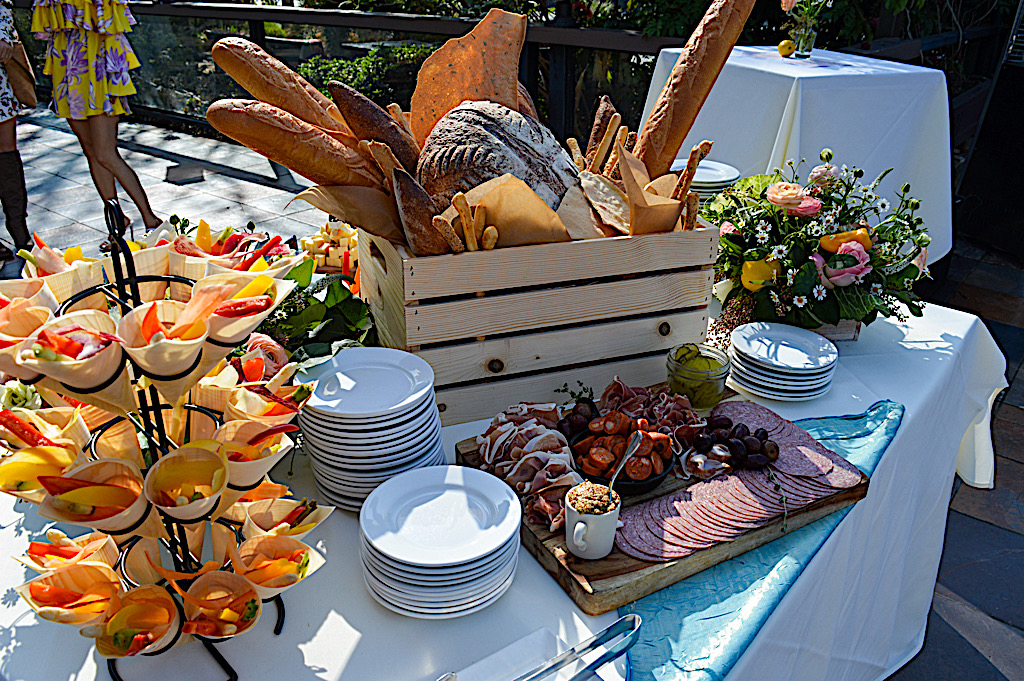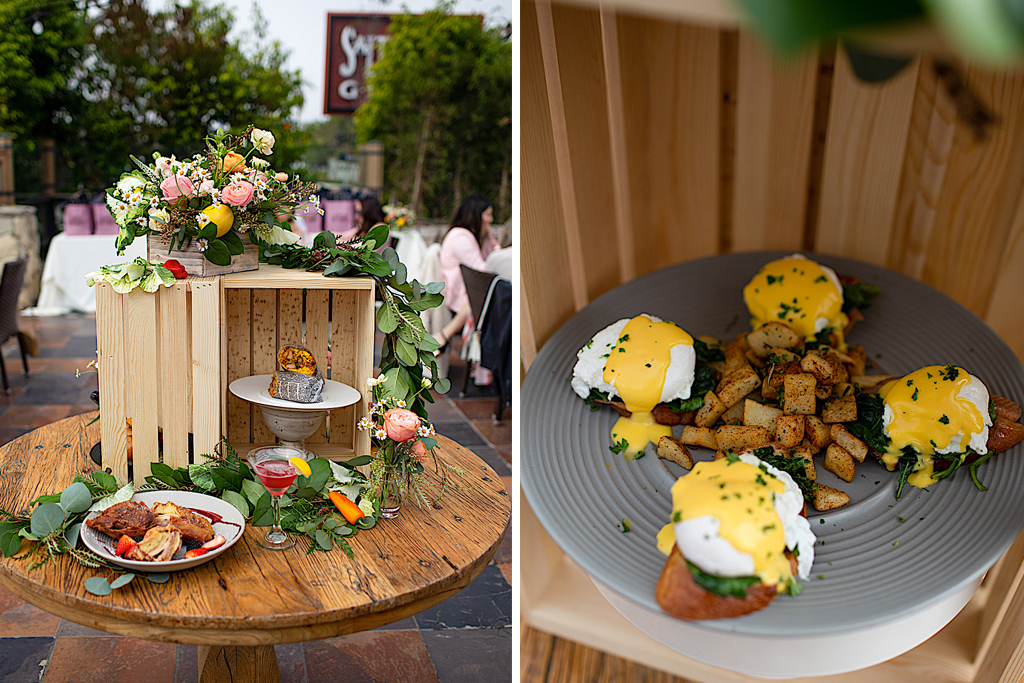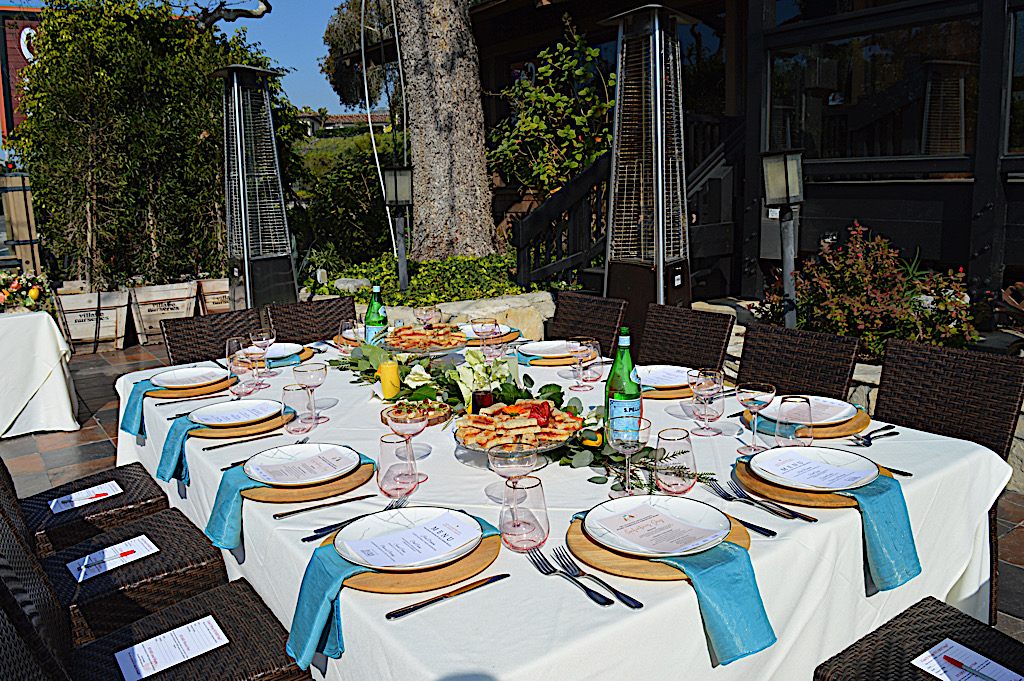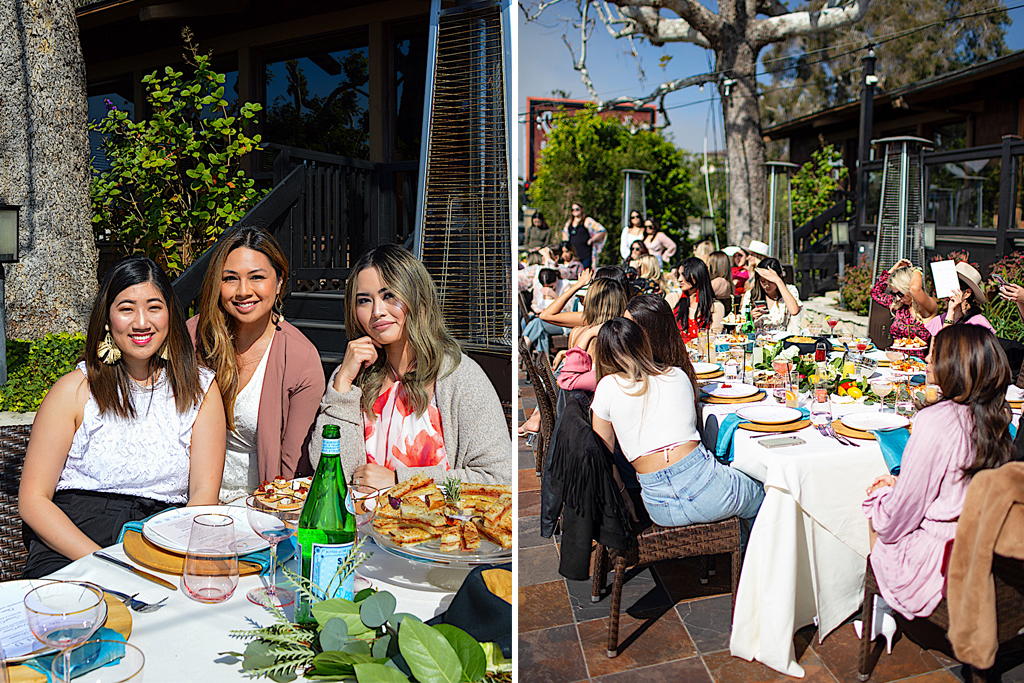 2. Theme – Beauty and Business
When you gather a bunch of strong, inspiring, entrepreneurial women together what do you want to talk about? Beauty and business! The Collective Affair and STARE Cosmetics have been great partners of mine that stand for women empowerment (both are female owned), wellness, and overall positivity. You can imagine we had a lot to discuss from clean makeup, beauty and wellness, and the business of social media. We started out the brunch with a quick Q&A with Coleen Janeway, the Global Brand Advisor for STARE Cosmetics.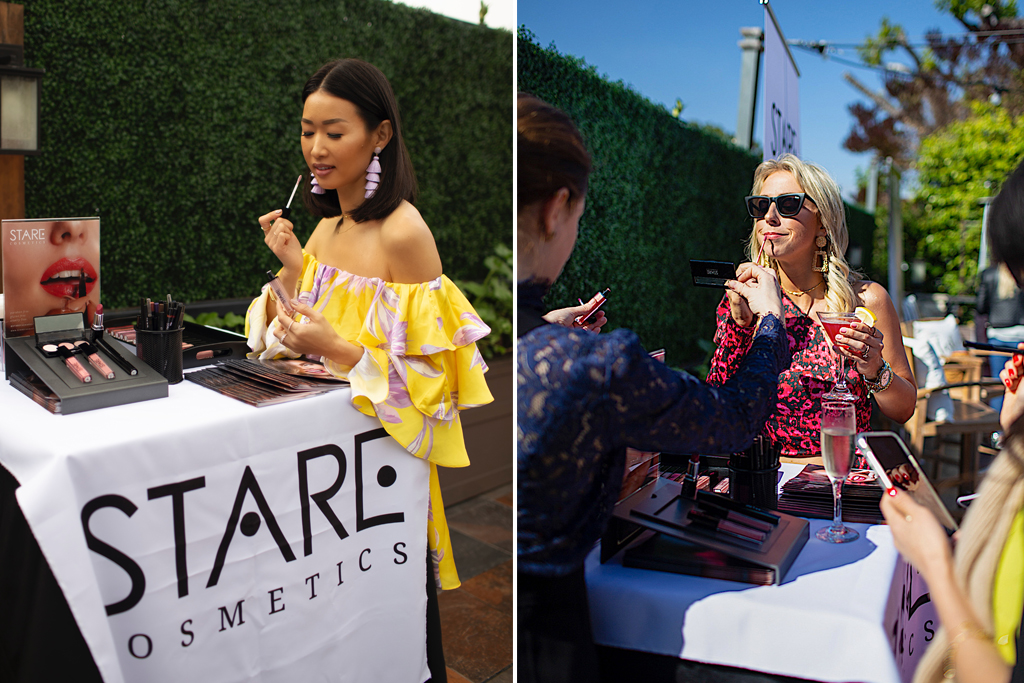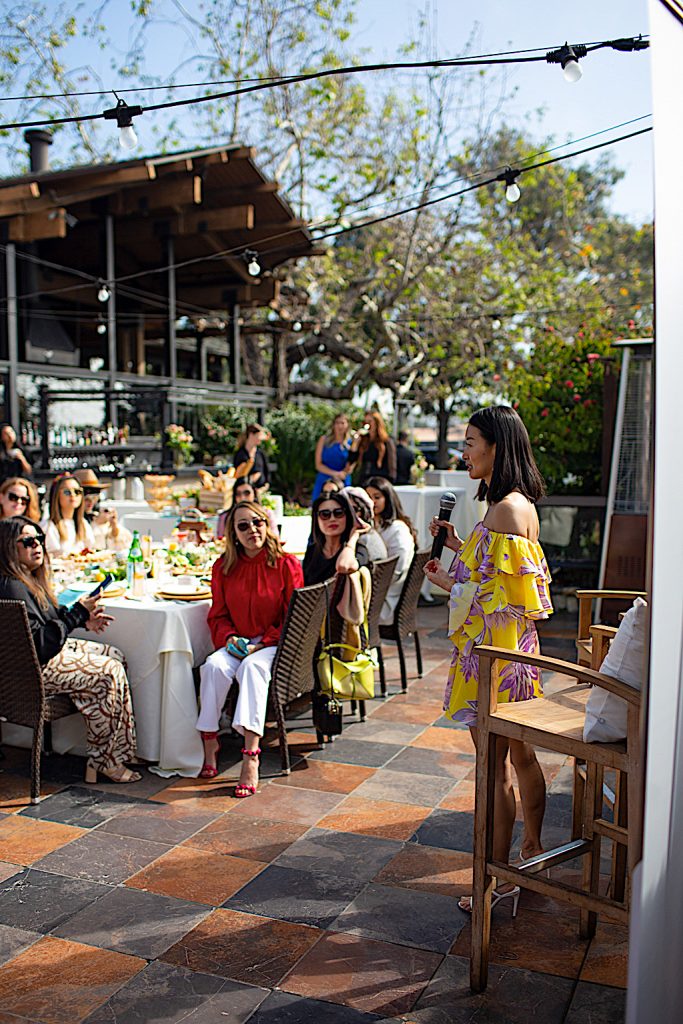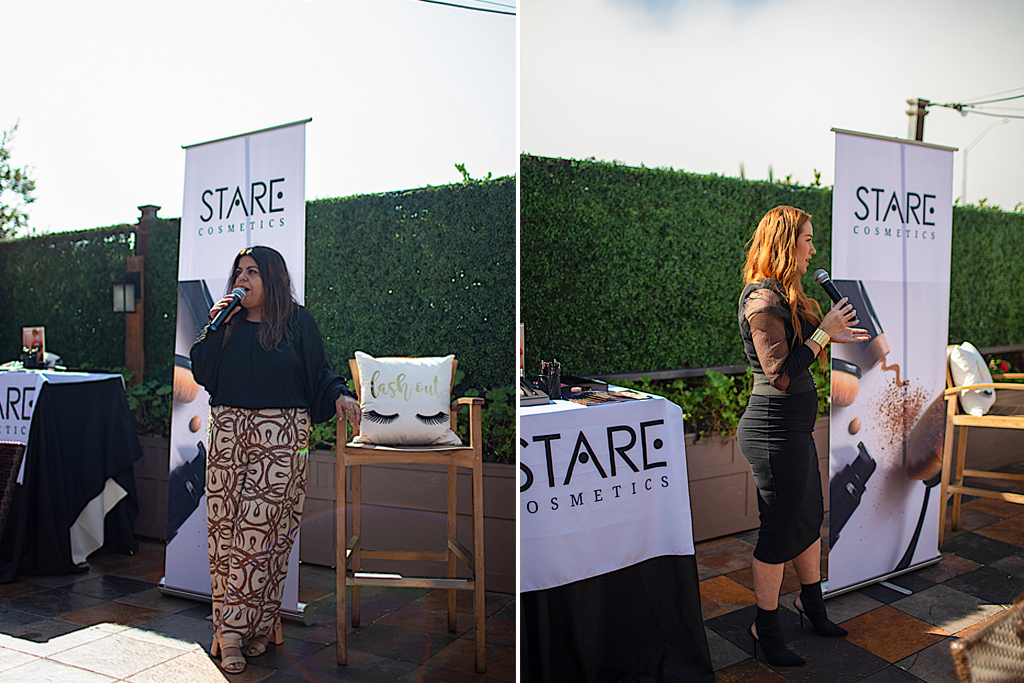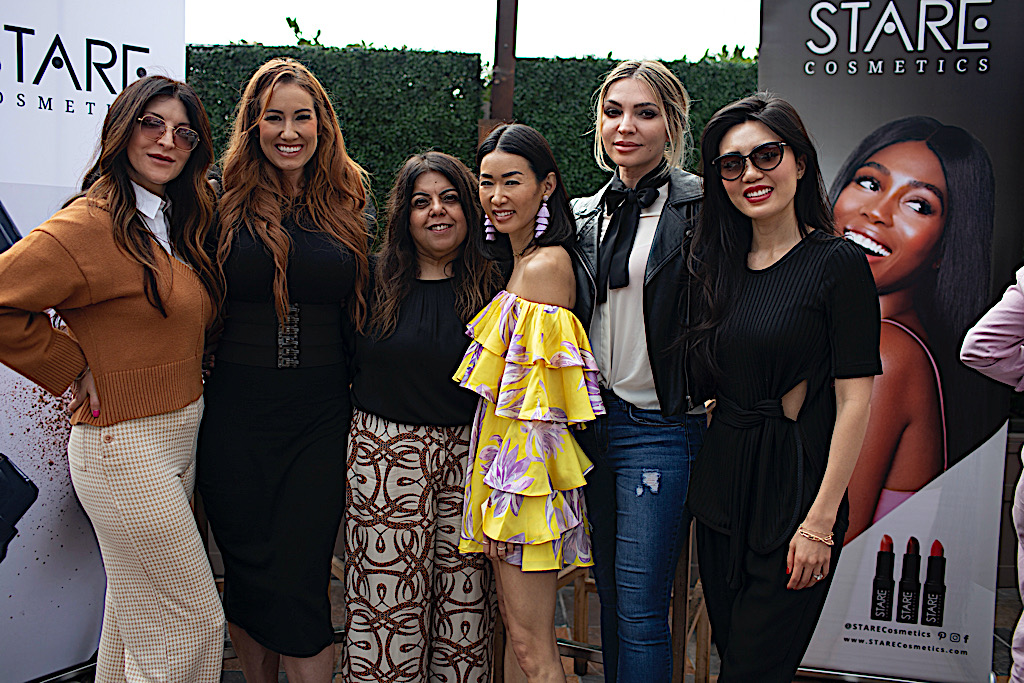 STARE Cosmetics is a woman-owned brand that focuses on clean beauty developed by estheticians. They use high quality ingredients that don't exacerbate skin conditions to beautifully enhance all skin types. The biggest takeaway from Coleen was that ingredients matter and using less fillers and harmful chemicals will keep skin glowing. The other great advice Coleen offered was when working with influencers, brands like STARE look for authenticity and genuine connections between influencer and followers and influencer and brand. So when you are deciding to work with brands, make sure they are in line with your vision and what you are truly passionate about.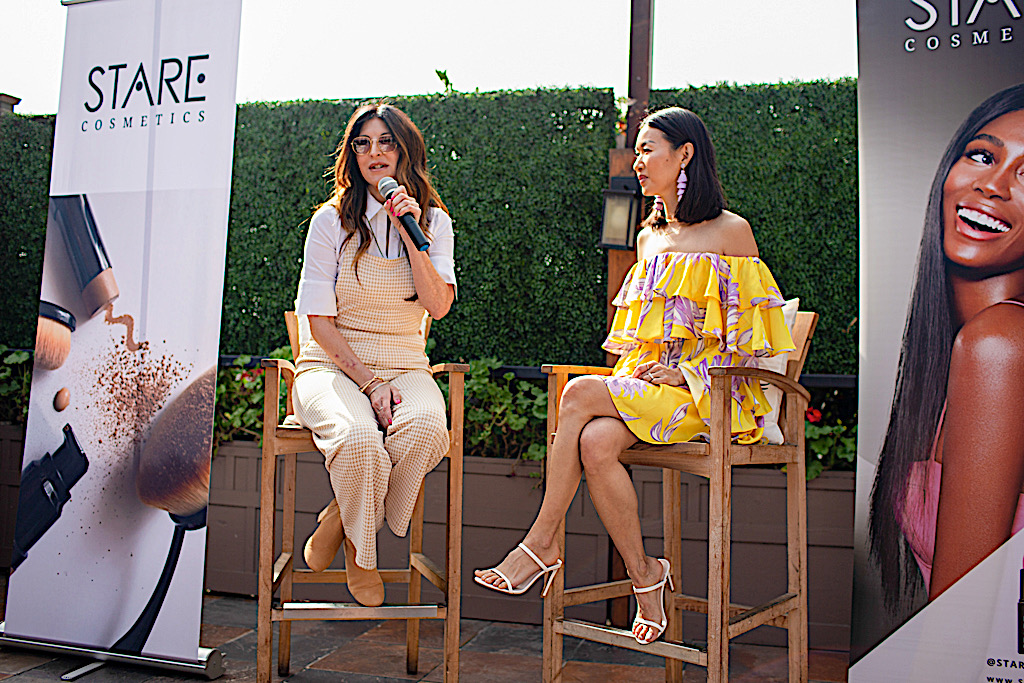 3. Inspiration – Learning from Each Other
What I love most about these type of gatherings is learning from each other. I think everyone has something to offer and something to gain. I had two incredible friends of mine that I respect and love share the afternoon with me enlightening us with their experience and wisdom. Amy Chang of @bondenavant is a beauty and skincare blogger that focuses on "good for you beauty" mixing 80% clean, green beauty with a bit of must-haves.
Her key takeaways as a new mommy and growing business on Instagram, YouTube, and most recently TikTok were on "balance" and focusing on content your audience craves. Finding balance is difficult if not actually unattainable so instead of balance, Amy suggests prioritizing the things that bring you the most joy and spending more time on those. We took an unexpected turn to talk about Tiktok and how she feels it is an overall easier platform to grow followers (she grew to 35K followers in about a month!) and has a more supportive community that is not based on unexplainable algorithms like some platforms we know (ehem).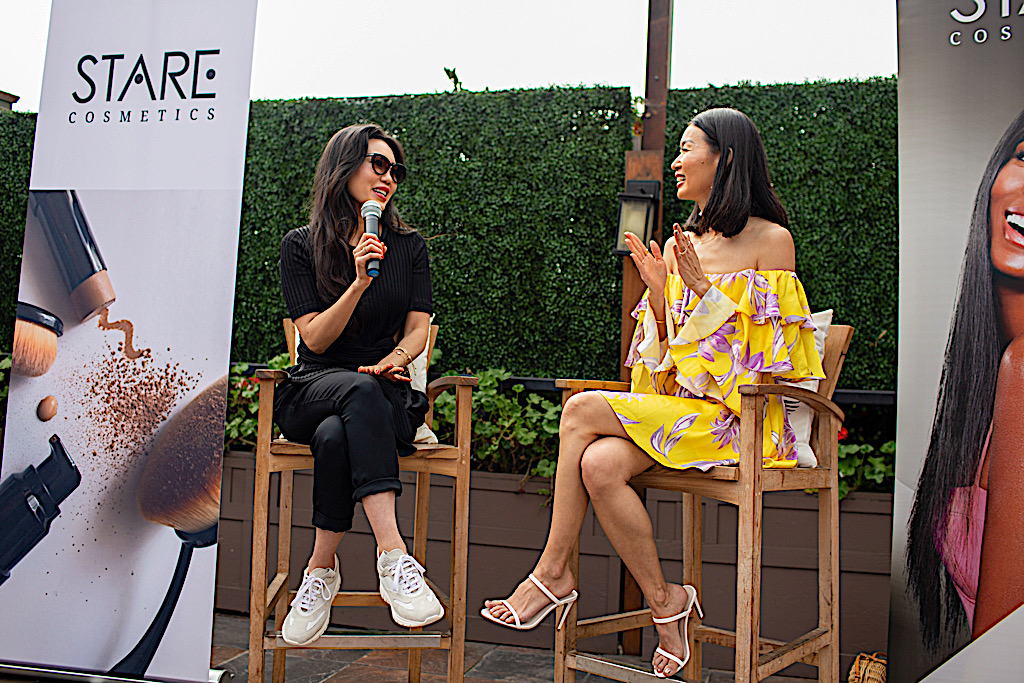 We moved from Amy, the clean beauty expert, to Alexandra Potora @alexandrapotora who I consider a good friend but also expert in all things skincare and social media related. We talked about goals and Alex uses the 50/30/20 rule to help prioritize. 50% of time should be spent on on lifetime goals that will move your forward, 30% on things that will afffect you in the next two years, and 20% on things that will help you achieve your goals over the next 90 days to 6 months (aka short term goals). I'm pretty sure most of us spend the most time on short term goals which is totally backwards! Prioritize the long term play not the short term minute details. Alex's last words of wisdom to everyone was to "know your worth." By lowering your worth, you are only hurting yourself and others in the industry. As long as you can back up your value, brands will understand, appreciate and respect that. WORD.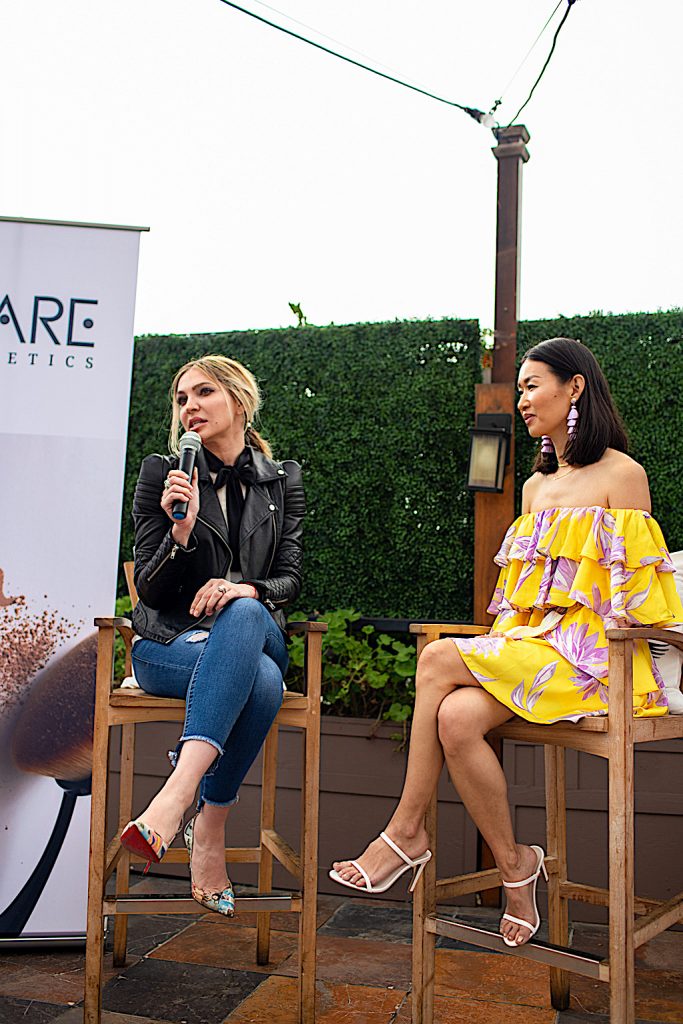 4. Gifts – Amazing Goodie Bags
What is a party without incredible gift bags?! A huge thank you to all of our partners and sponsors who gifted fabulous products for us to try. These are all brands that are apart of my daily life and ones that I genuinely believe in their products.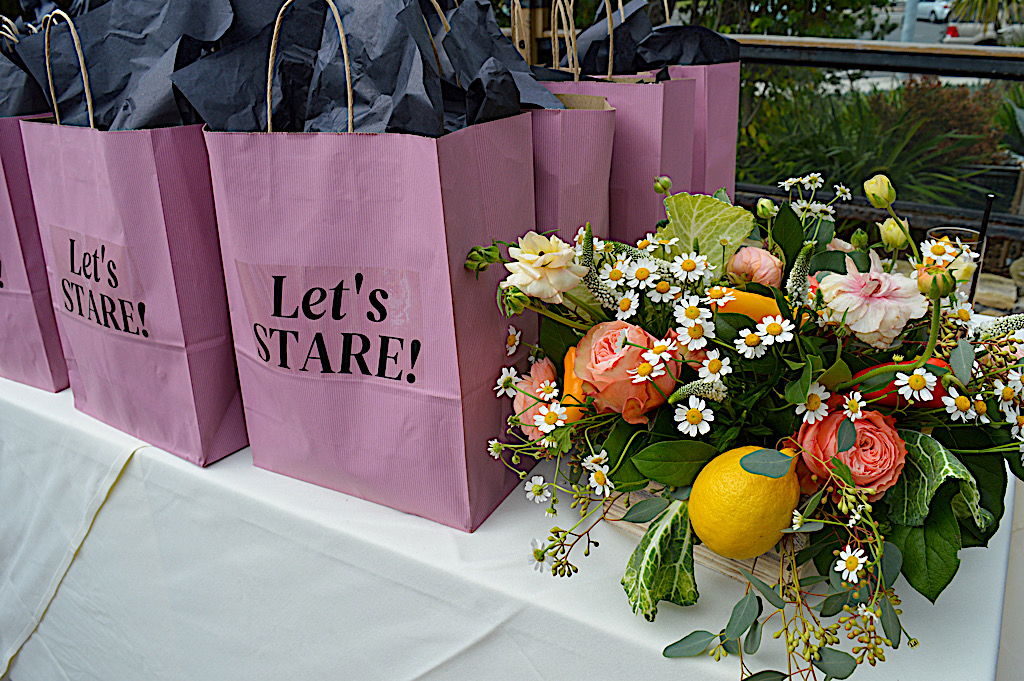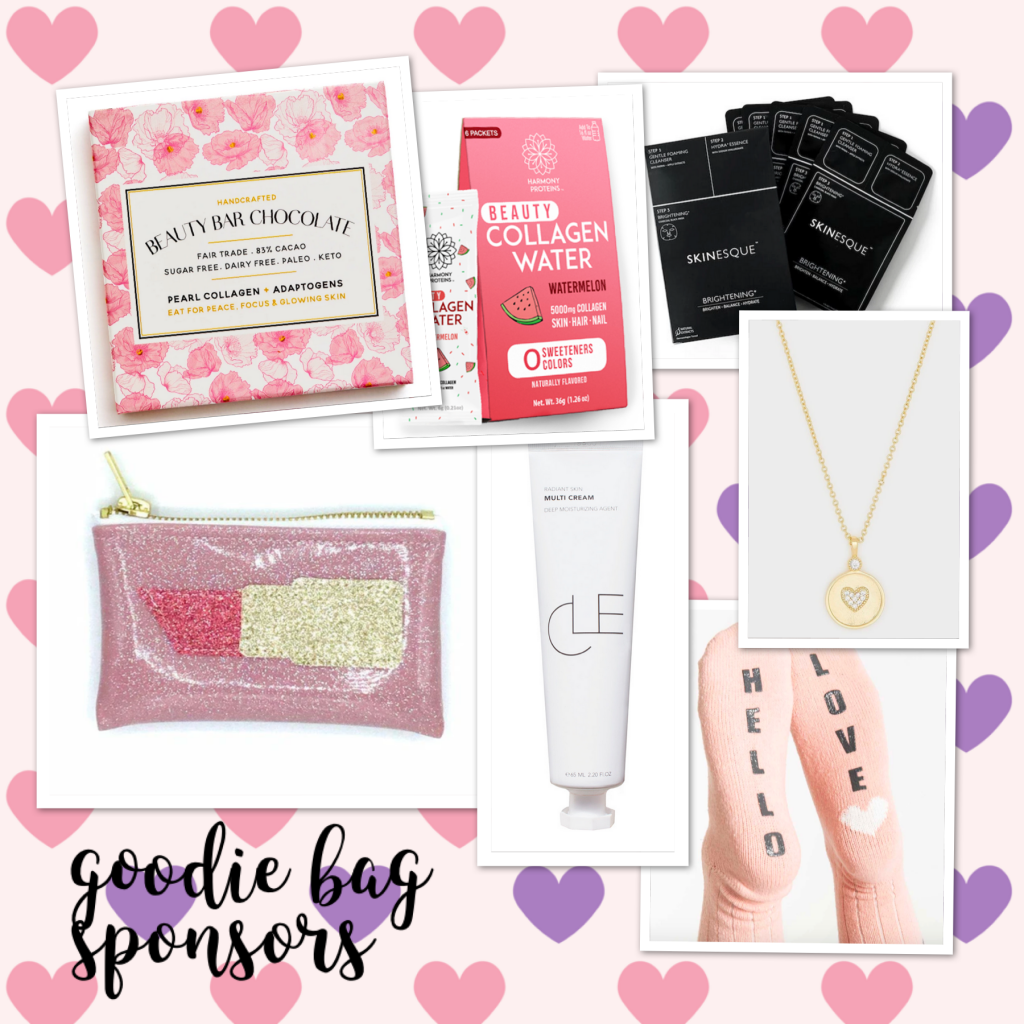 STARE Cosmetics – Exfoliating Lip Treatment, Ultimate Lip Liner ("Crumb Cake"), Essential Wear Lipstick ("Rhonda's Kiss"), and Botanical Hydration Face Mist. I've been a huge fan of STARE since discovering them last year. They are truly about good, clean ingredients to help the skin glow through makeup.
Skinesque – brightening sheet masks. Skineque is a Korean, clean beauty brand which has many amazing products. I use their Enzyme Exfoliating Wash daily as well as the Prep Sheet Masks which are the perfect hydration and primer for your daily makeup.
Clé Cosmetics – Multi cream. Another clean brand that makes incredible products. This multi cream is super hydrating and I also love the CCC Cream for daily wear.
Harmony Proteins – Beauty Collagen Water and Beauty Energy Collagen Boost. Easy to use packets for on-the-go collagen and added beauty benefits that tastes great.
Gorjana – heart necklace. I've been a fan of Gorjana pieces for years. They are perfect for everyday wear and I love them to layer together. My favorite pieces I am wearing nonstop these days are this necklace and these earrings. Tip: Gorjana pieces shouldn't discolor and it they do, take it back and they will clean them for you or give you a new piece!
Julie Mollo – lipstick key chain pouch. She makes fun, vibrant pouches that can double as make up bags, pouches, and even clutches. They also make the perfect gifts too.
PJ Salvage – adorable valentine's day socks. PJ Salvage is a local Orange County brand that makes the most comfiest everyday pieces. They also make sleepwear as well as mommy and me pieces.
Beauty Bar Chocolate – sweet treats for glowing skin. Who doesn't love chocolate that also has added beauty benefits? The perfect treat for any occasion!

I truly had an amazing time hosting this wonderful Galentine's Day brunch and it was not only fun, but so inspiring! I started the brunch out by saying it was my goal that everyone walked out feeling inspired with something new – a new friend, a new contact, or a new idea, and based on the overwhelming feedback I received, it looks like my goal was achieved!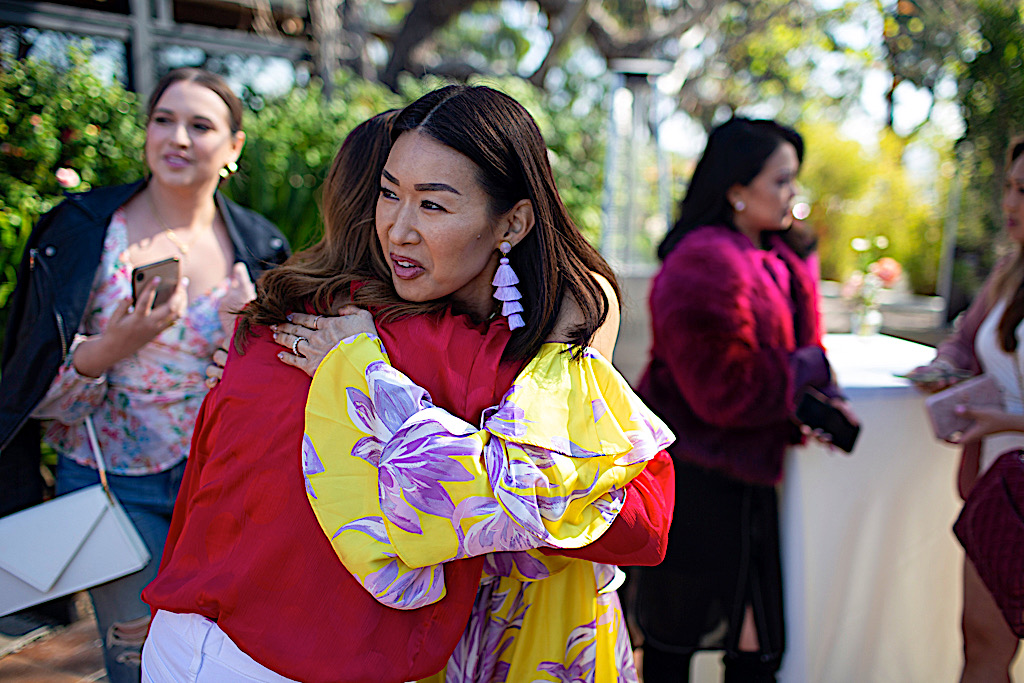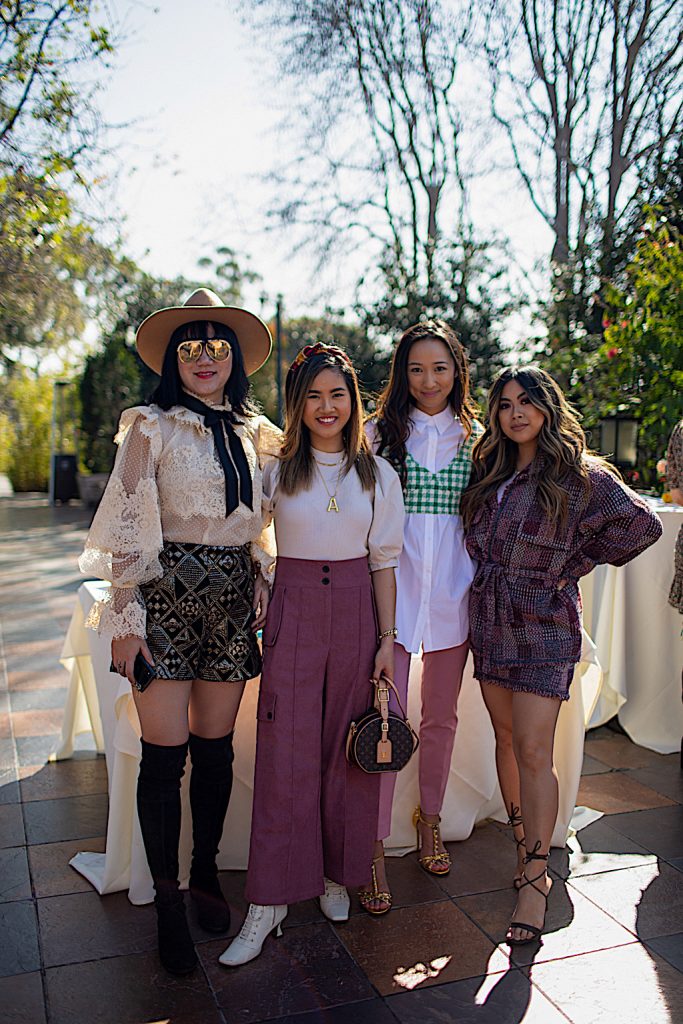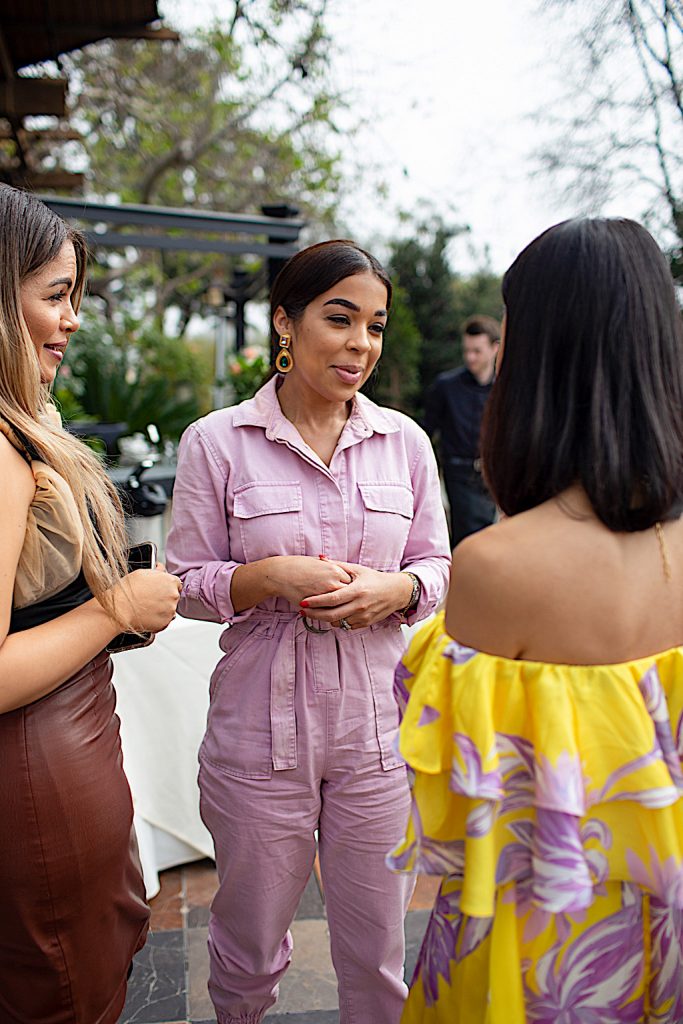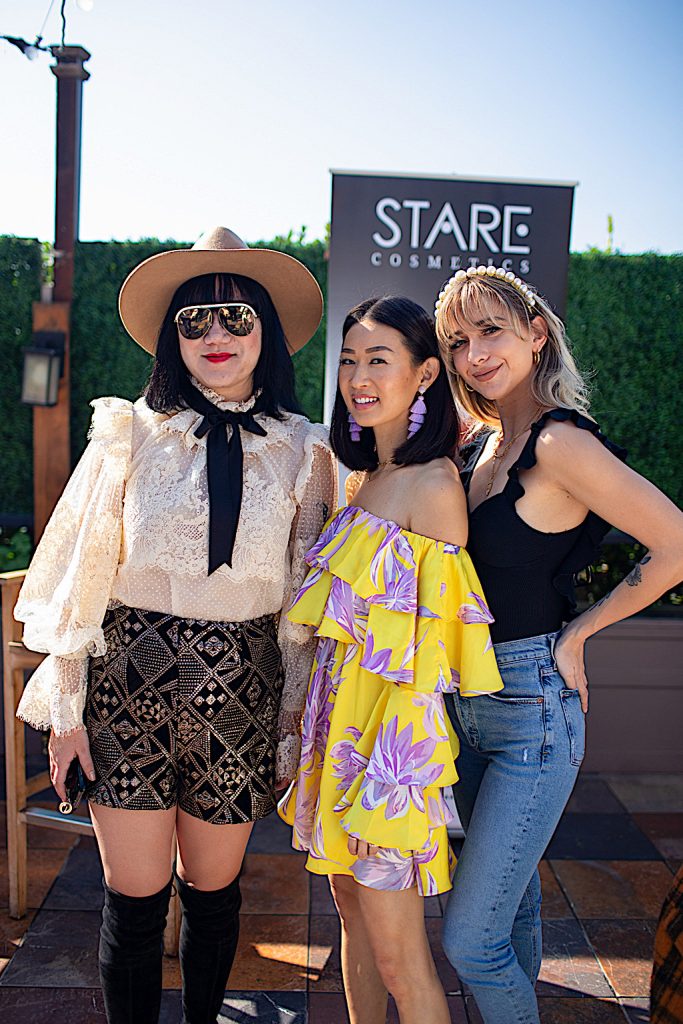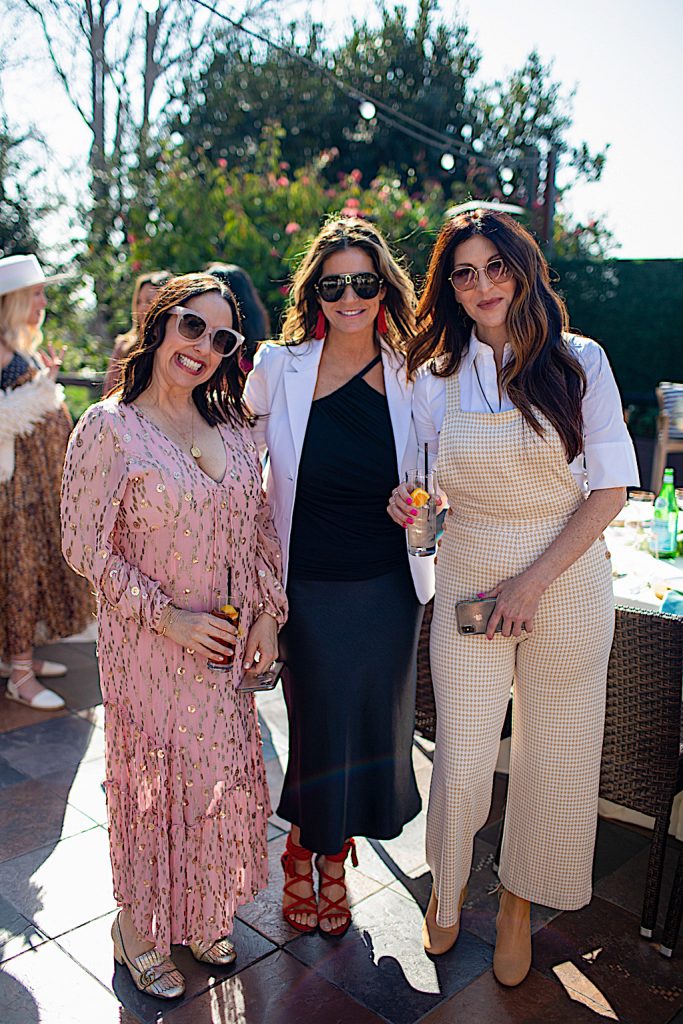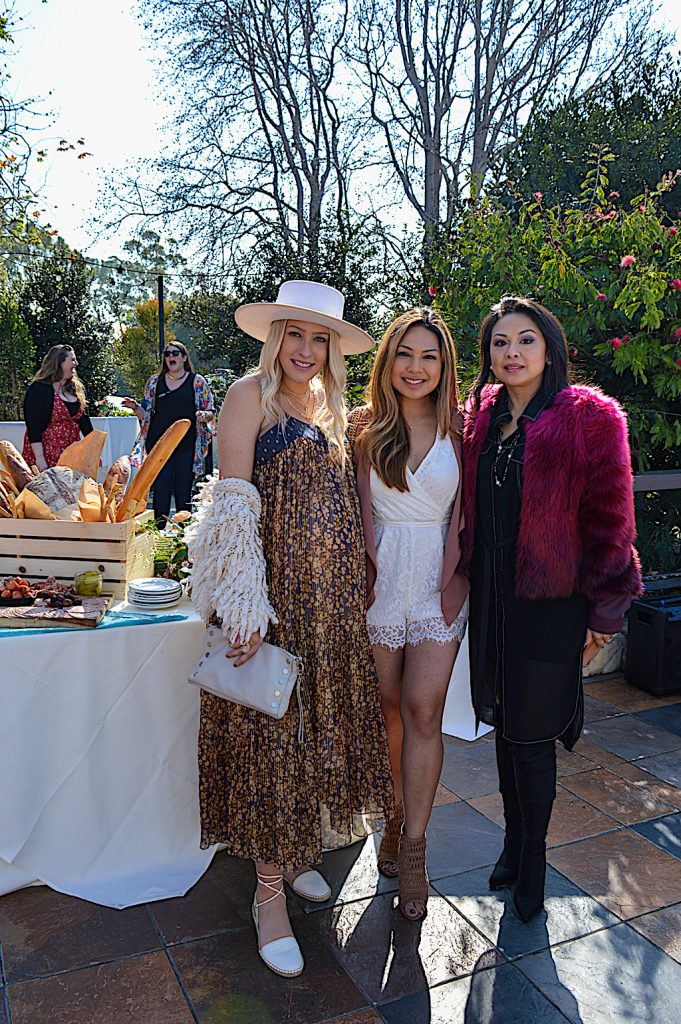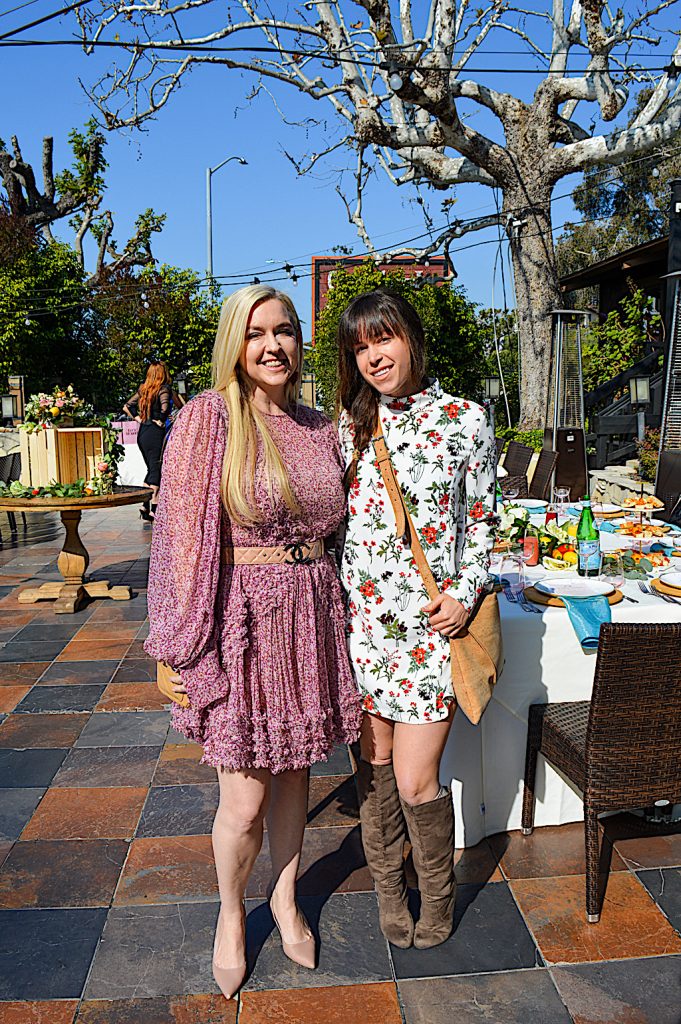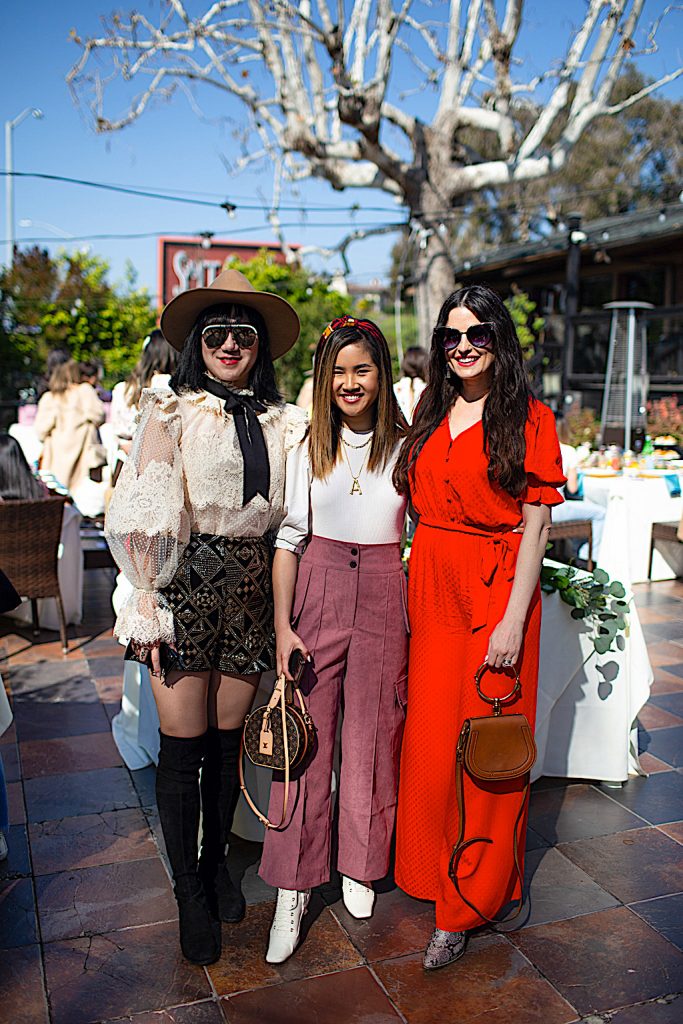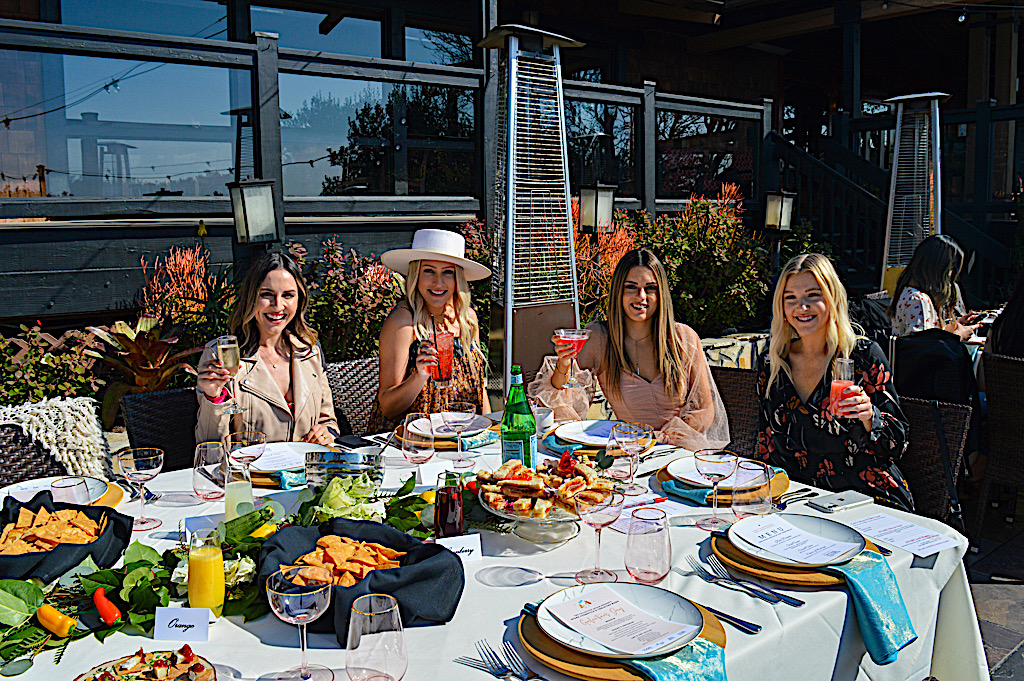 Thank you to everyone that came out to support and learn, and to The Collective Affair, STARE Cosmetics, Salt Creek Grille, and all of our goodie bag sponsors for making this event such a success!
Photos by Katie Stuart Photography and Louise at Mic Mac Agency.