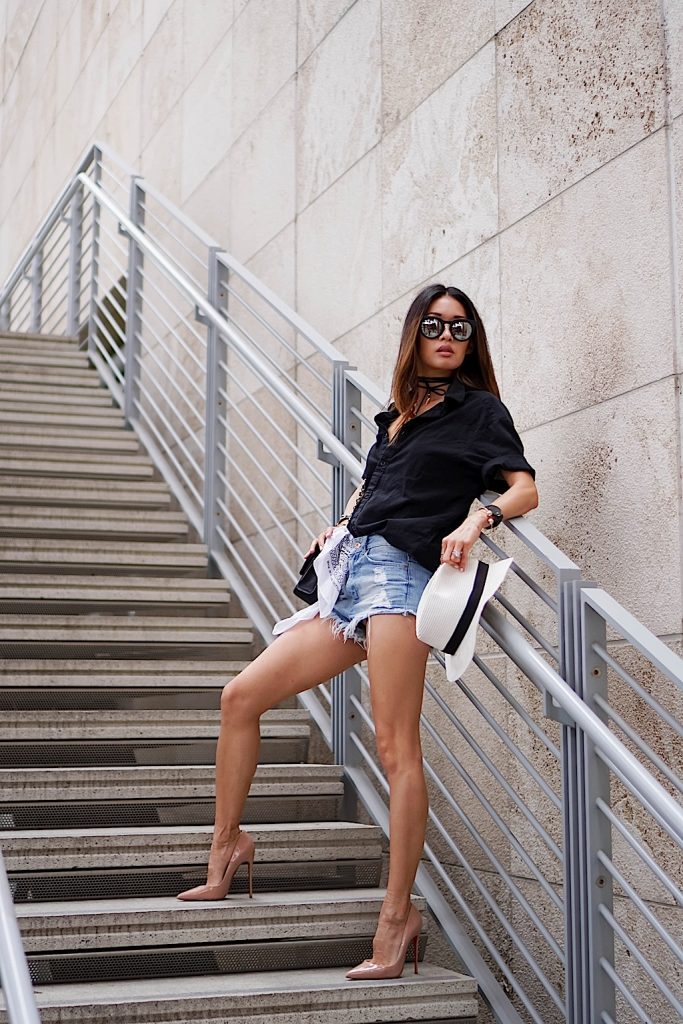 H&M is one of my favorite brands for obvious reasons – they carry trendy, well-made clothes at affordable prices. I've always been a fan of their women's collections, but recently I have been venturing into the men's department as well. With the oversized trend going on, I love the men's cotton shirts for a looser, baggier fit. I literally took this shirt off my husband's back (yes, I encourage you to go shopping in your man's closet) and wore this with my favorite H&M cut off shorts. I bought these shorts last year, but linked some of my current favorites below. Together the shirt and shorts combined are less than $50!
Not only did I mix menswear and womenswear for this look, I also mixed price points using investment accessories to dress up this outfit. I am a true believer that fashion does not have to be expensive to look good, but investing in certain items that are classic and that you will wear forever are worth it. To lengthen my legs I went with my classic nude pumps – it's amazing what a great pair of heels can do for an outfit. Paired with my classic Chanel bag (bandana added for a cool girl look), I took Basic + Classic = Summertime Chic.
What are some of your favorite combos or trends that you like to mix and match?
// Key Pieces (scroll below for full details) //
Statement Piece | Men's Shirt
Investment Pieces | Chanel Bag and Louboutin Heels
Style Tip | Try looking in your man's closet for oversized shirts/ sweaters and in the men's department next time you're shopping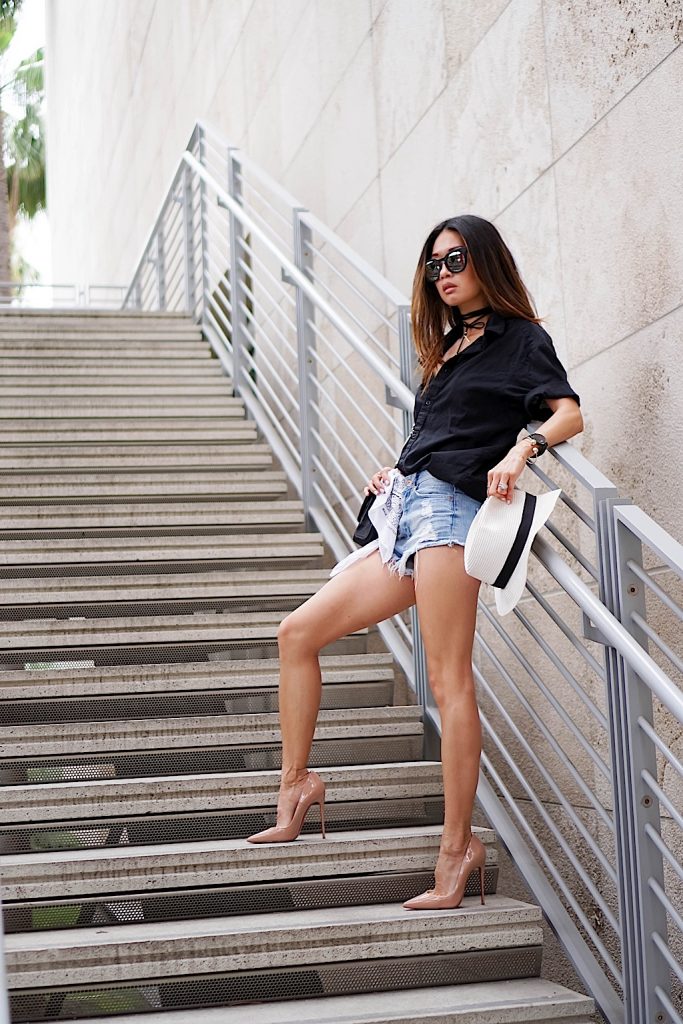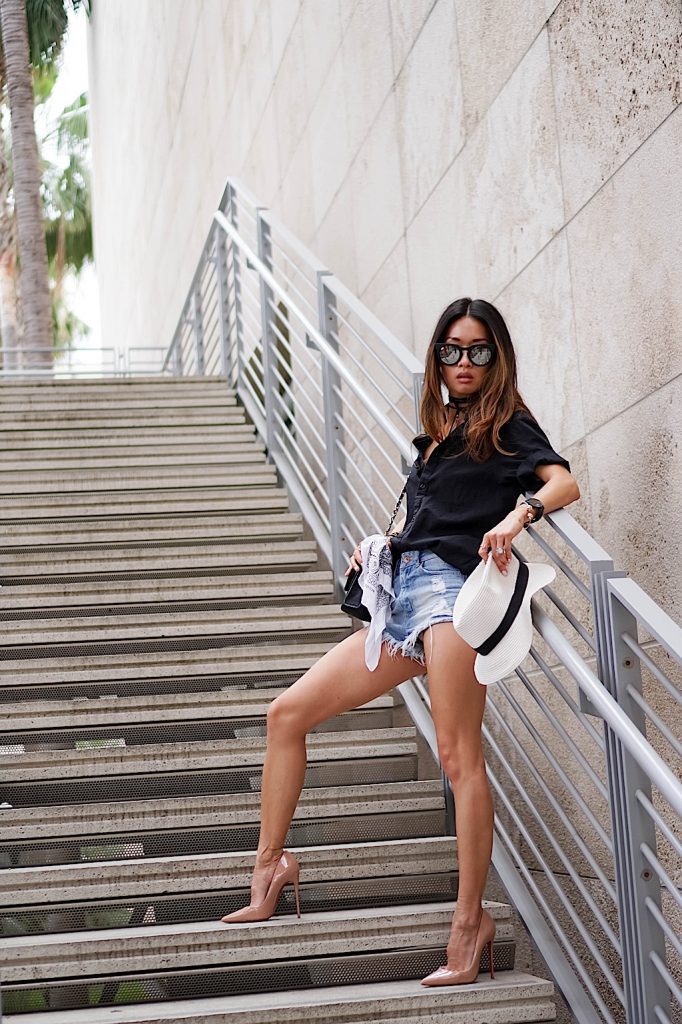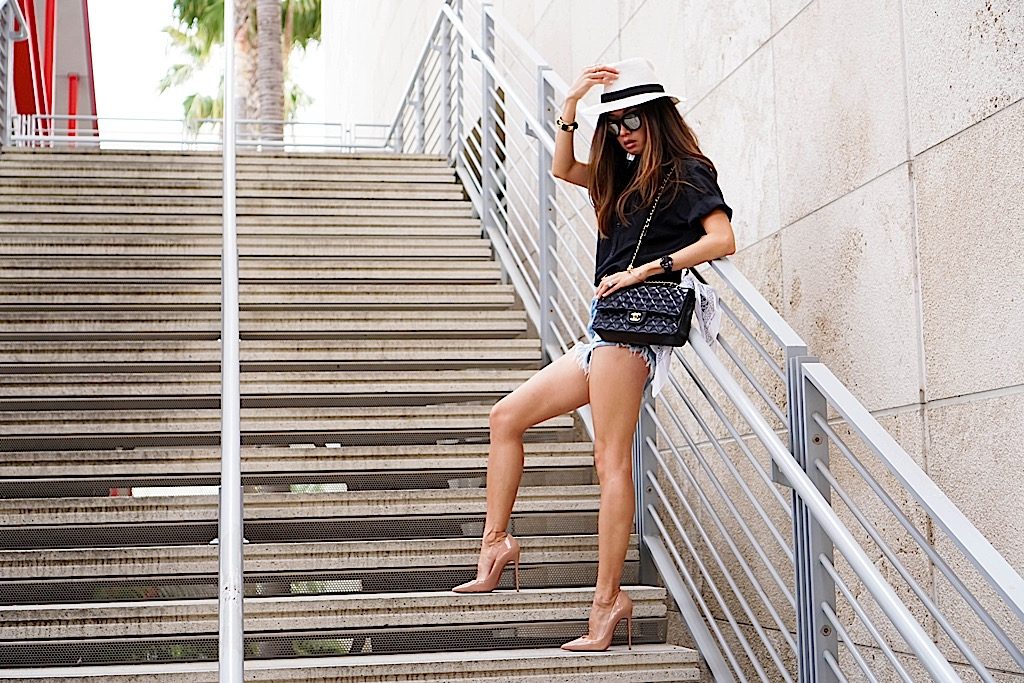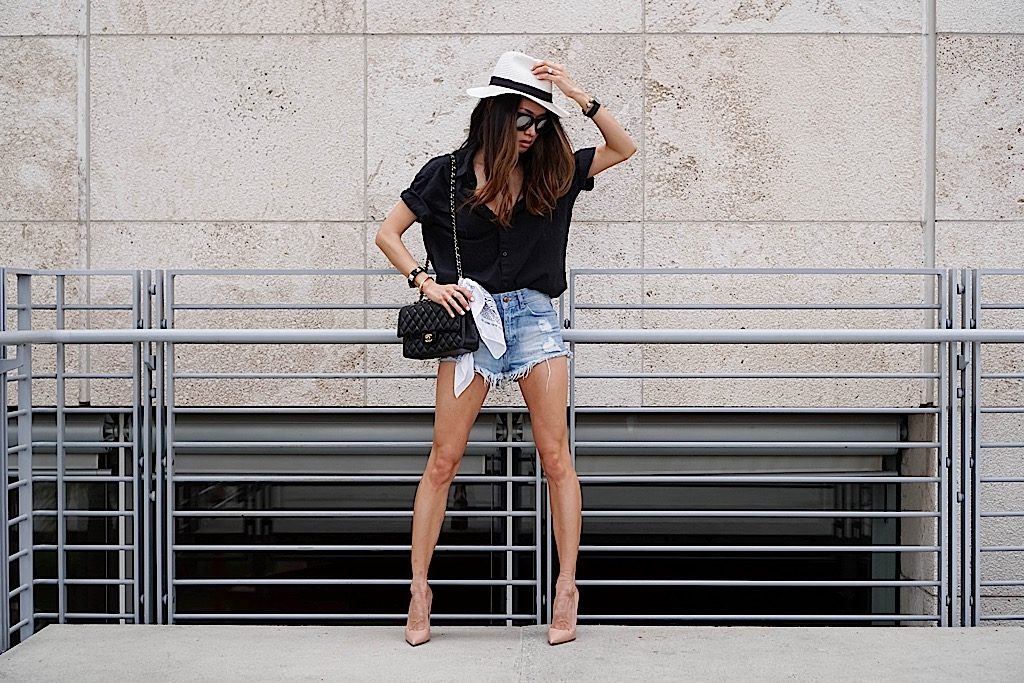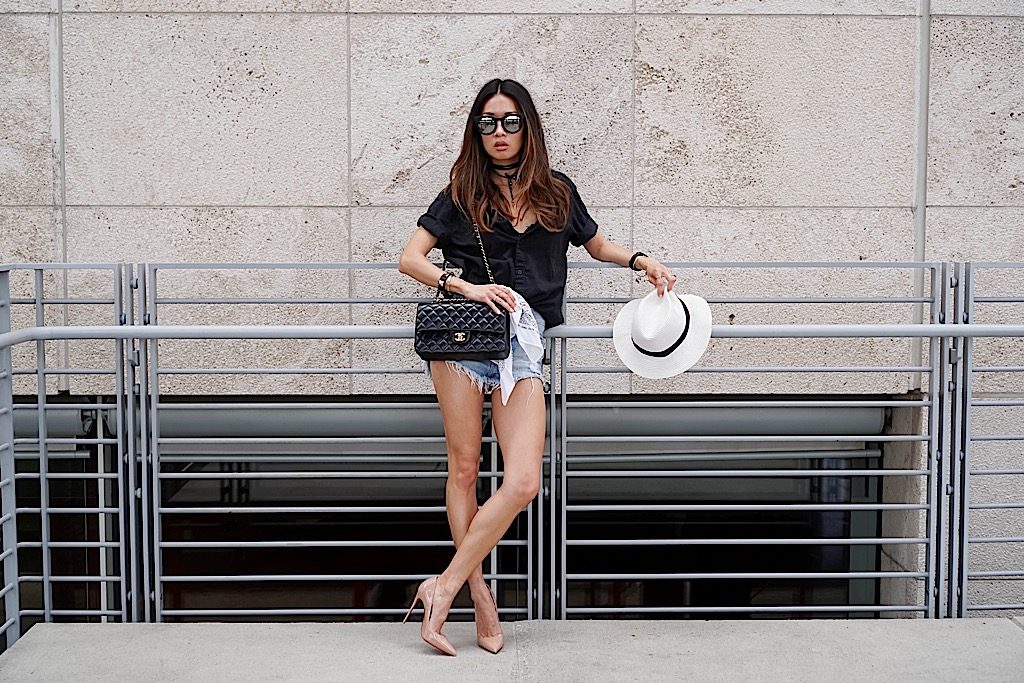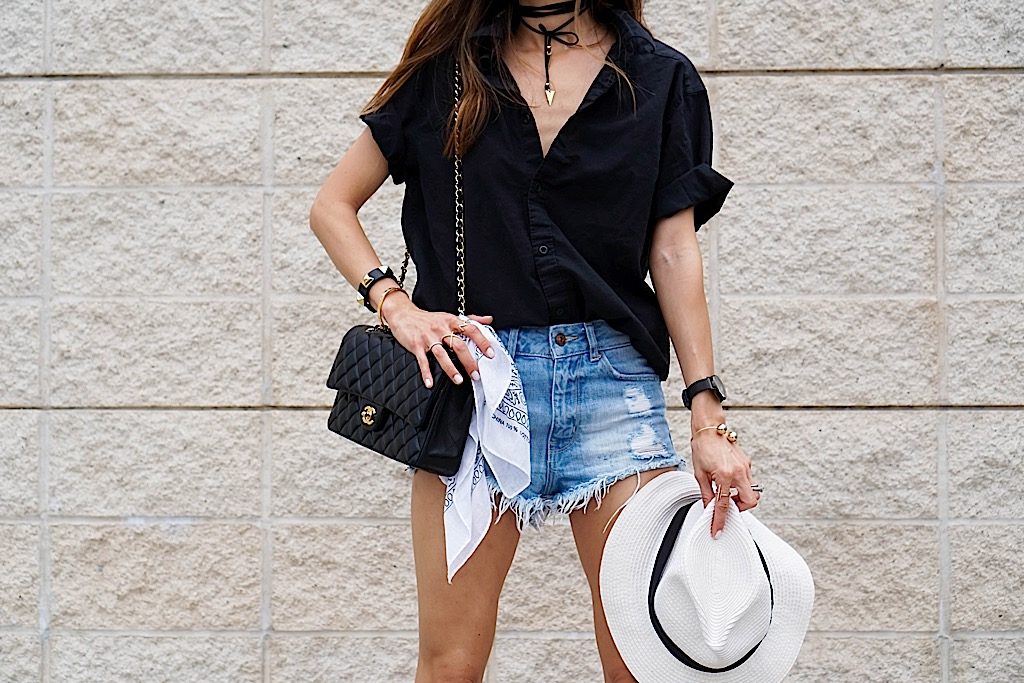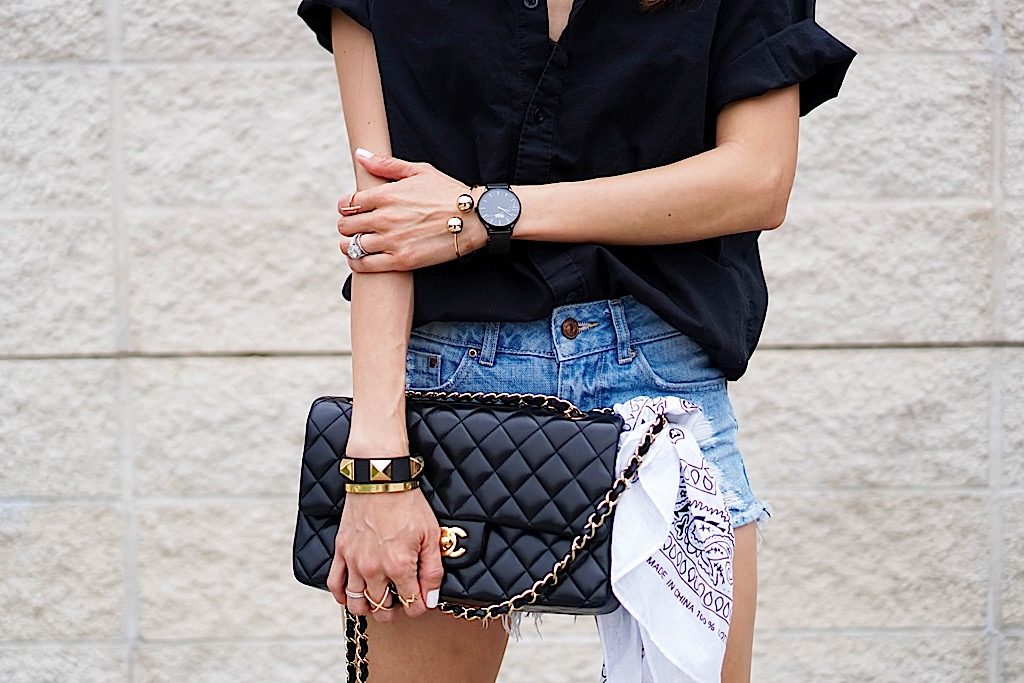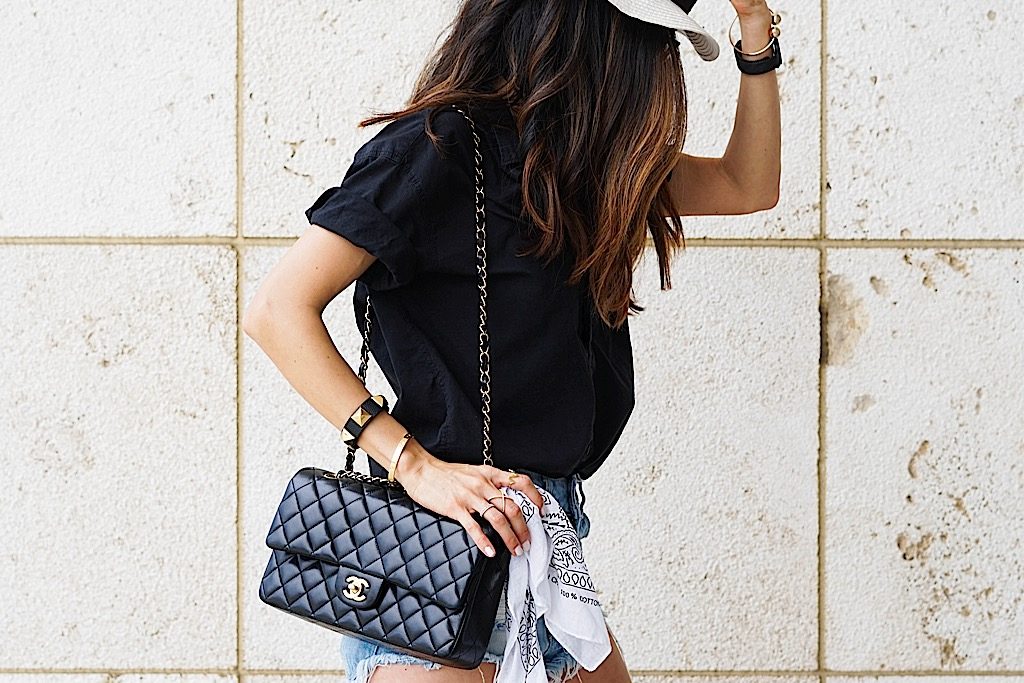 Shirt | HM (I'm wearing a Medium) similar here and here
Shorts | HM similar here and here
Hat | J. Crew similar here
Watch | Nicole Vienna
Choker | Vanessa Mooney similar here
Bracelet | Luxe B (sold out) linked similar options here and here
Leather Bracelet | Valentino
Rings | Glamerella Jewelry and Audaviv
Sunglasses | Quay Australia
Bandana | Nordstrom
Bag | Chanel similar here and here
Shoes | Christian Louboutin similar here