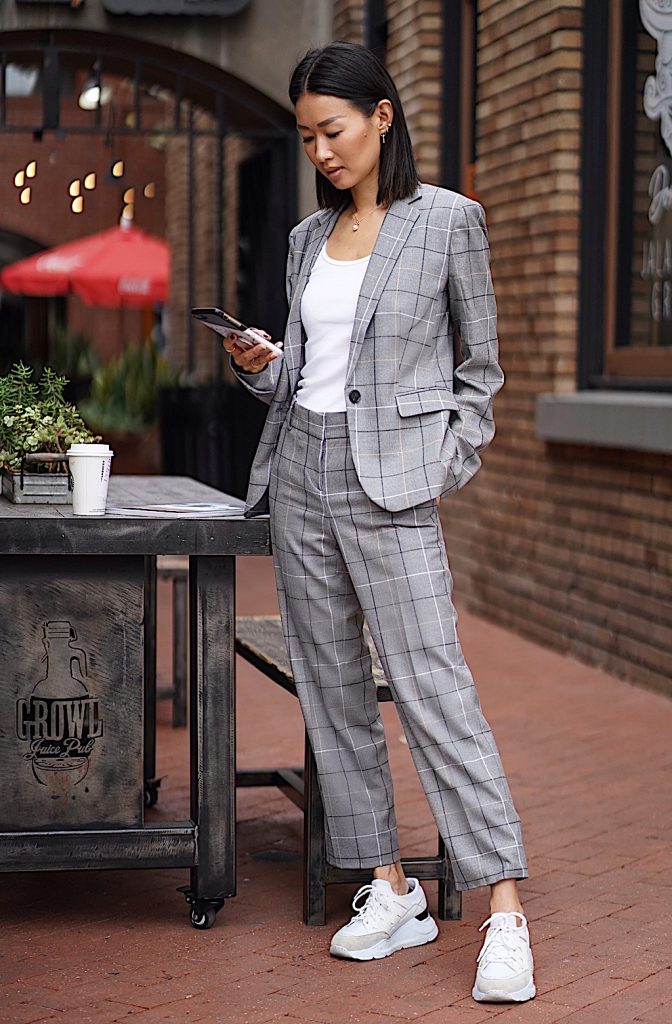 To put it simply, on a day-to-day basis, what I do as an Influencer requires me to correspond via email, brainstorm content creation, shoot and edit photos, attend events, and also take lots of brand and PR meetings. Most of the meetings are casual, but I like to arrive prepared and look presentable. I've found that when you look your best, confidence follows and you're pretty much unstoppable at that point. For meetings that are more professional, I reach for suits that are comfortable but also stylish.
Because I don't wear suits too often, I like to find those that are classic that can last me for many years, not overly pricey, and ones that I can wear as separates or together. Finding a suit that also fits petites that looks modern and chic is not an easy task. But when you find one that works, you buy it in every print, color, and style!
I've found Ann Taylor's latest collection of suits so wearable and chic. They not only work for meetings, but can be worn throughout the day from one place to the next. They have so many options from classic, one-color styles to plaids and prints.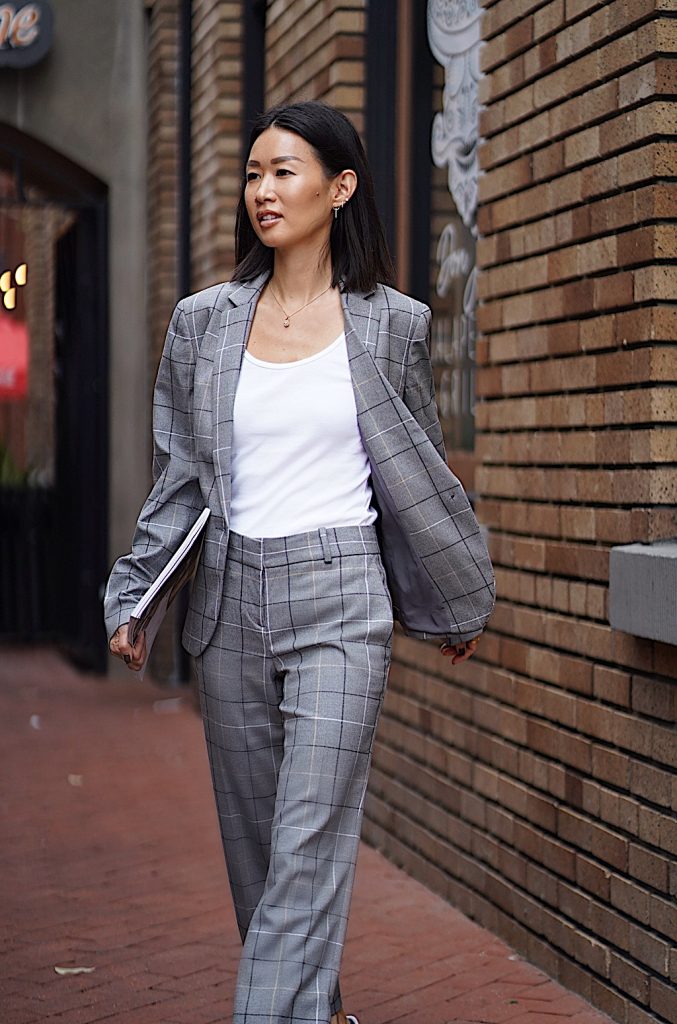 One of my favorite suit combinations is this grey, windowpane blazer and trousers from Ann Taylor. I'm obsessed with the clean lines of the jacket and the way it fits. The material is lightweight and perfect for summer/ fall transition and would be great under a coat for the winter season. The single button gives off a more casual look and the length of the blazer is just right for my frame. The windowpane print is classic and minimal and will be a closet staple for many years.
The pants are mid-waist and a straight leg fit. Personally, I prefer a straight leg style to wear in multiple ways from sneakers like I did here, pumps, and even boots for the fall/ winter season.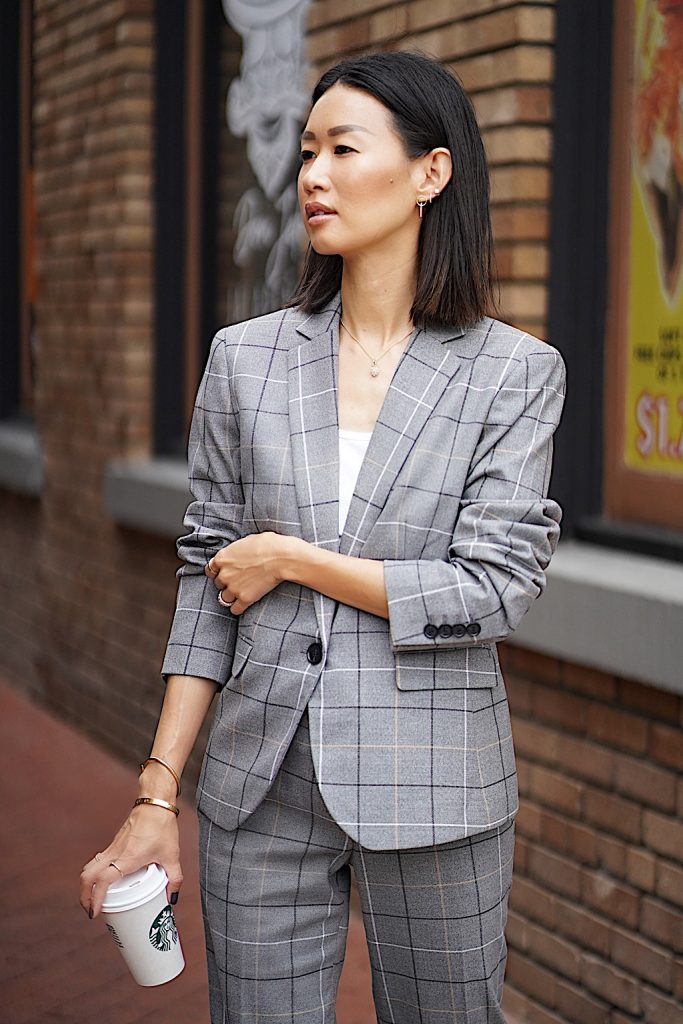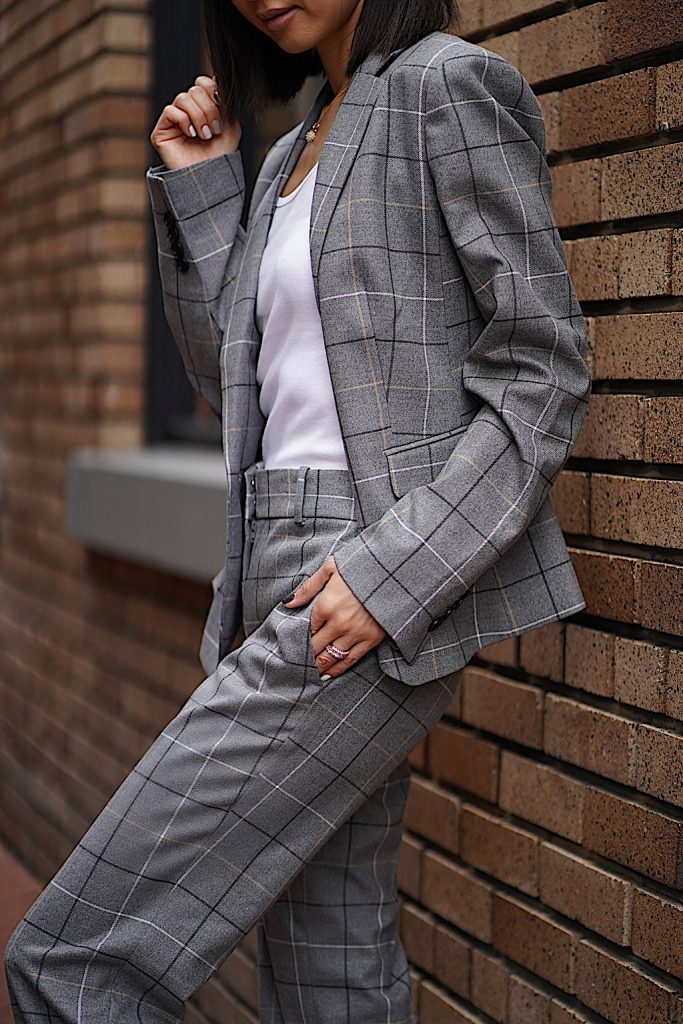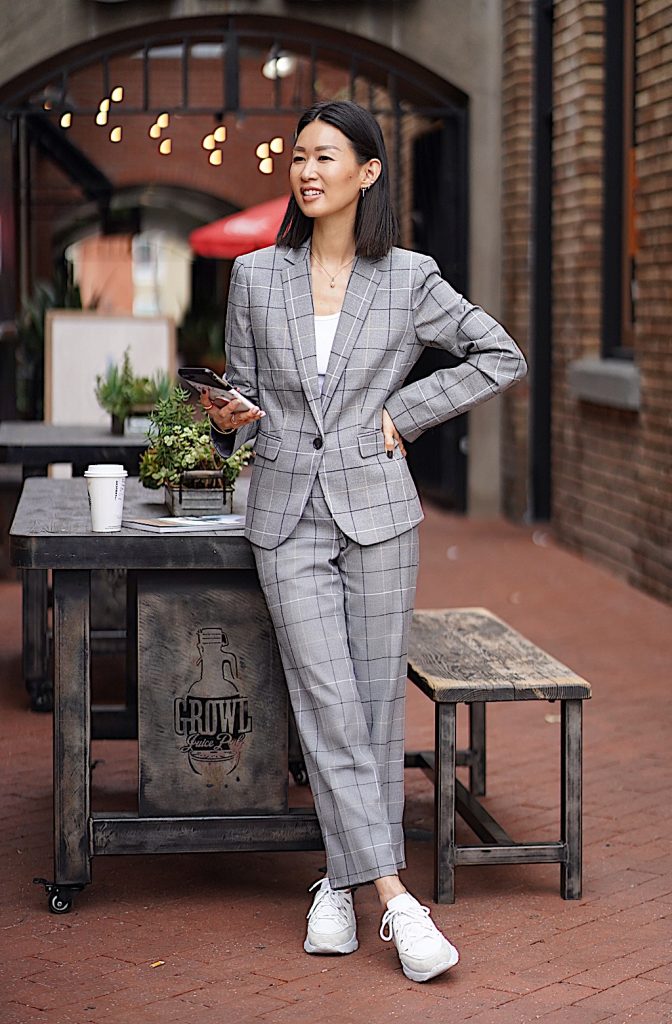 I kept this suit simple with a basic tank top that can be worn with anything from jeans, to shorts, to trousers. I like the scoop neckline of this tank (not too low) and the length (it's long enough so you can tuck it in). It has a stretchy fit and fits true to size. You can never have enough white tanks in your closet and it's a must-have in all four colors!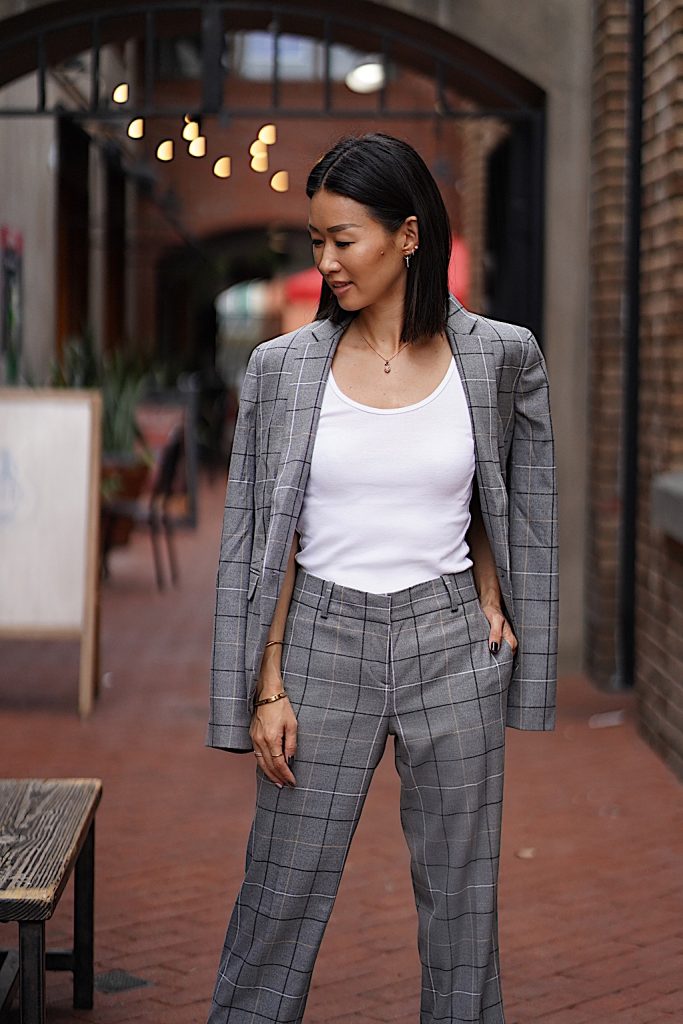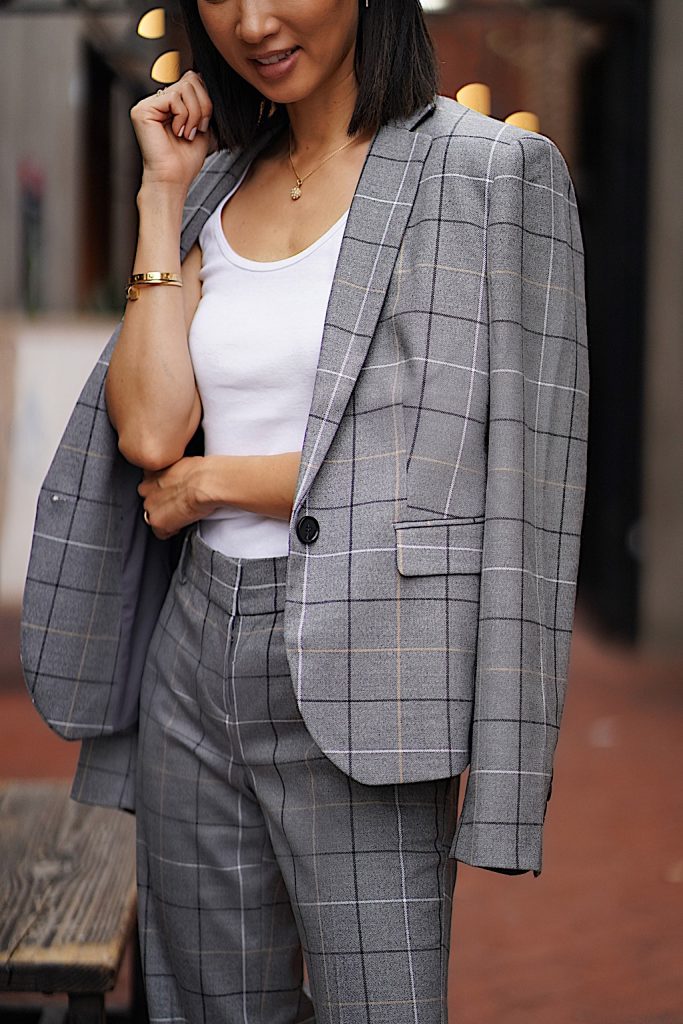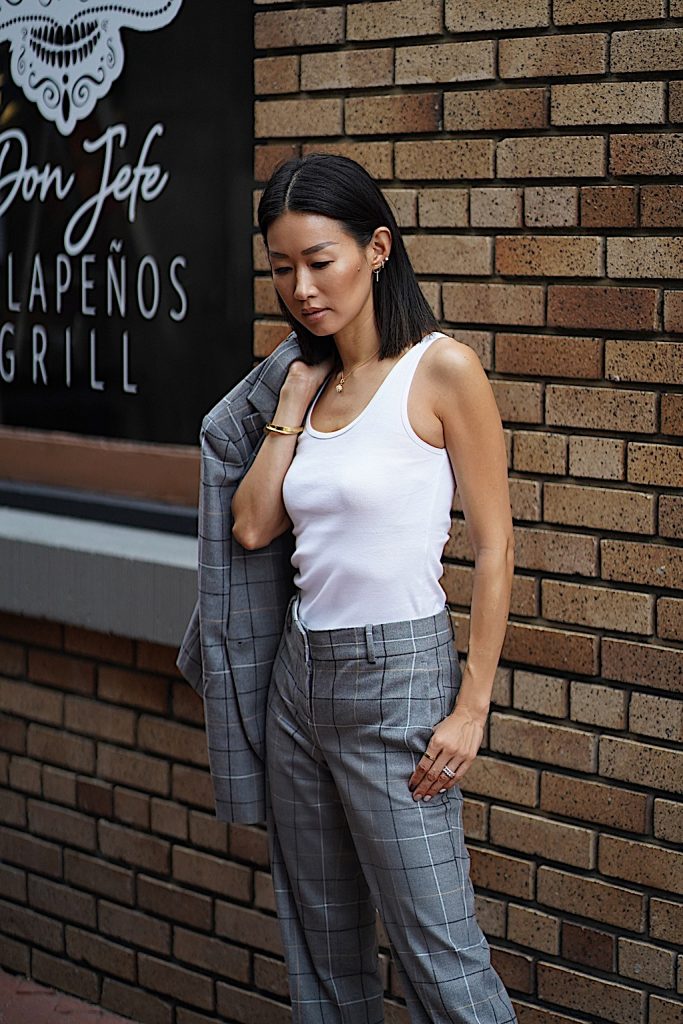 I also like to keep my accessories minimal and dainty on an everyday basis. Pearls are all the trend right now but it's also a classic. This dainty, pearl drop necklace is perfect worn on its own or even layered with other pieces. I love how it matches my pearl pin too! I am all about subtle, yet impactful pieces and these pearl embellishments add the final touch to this chic and updated workwear!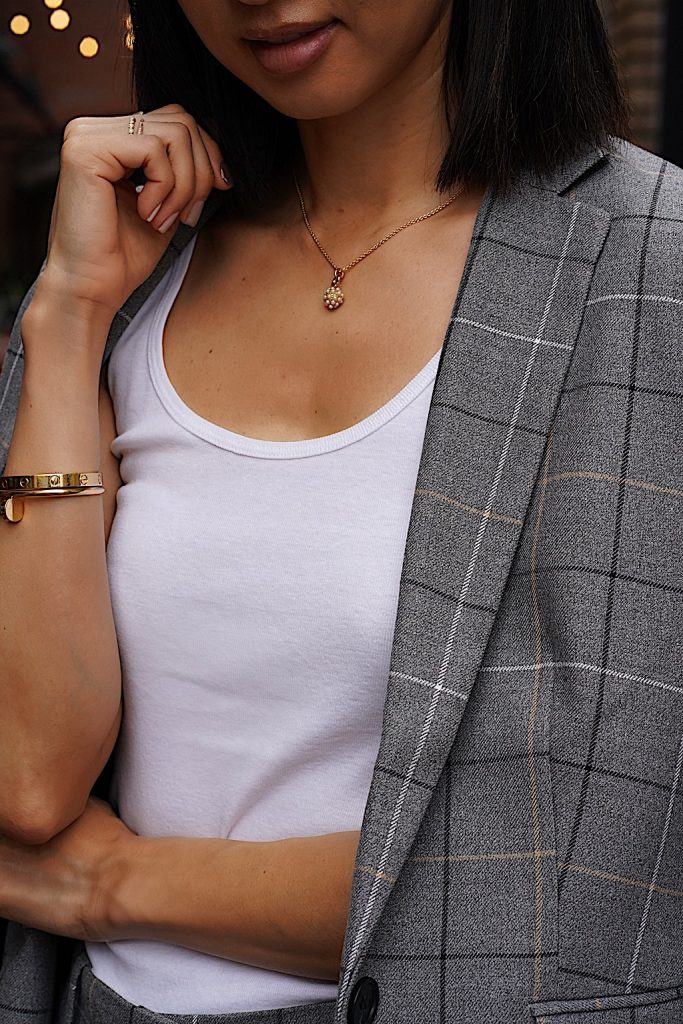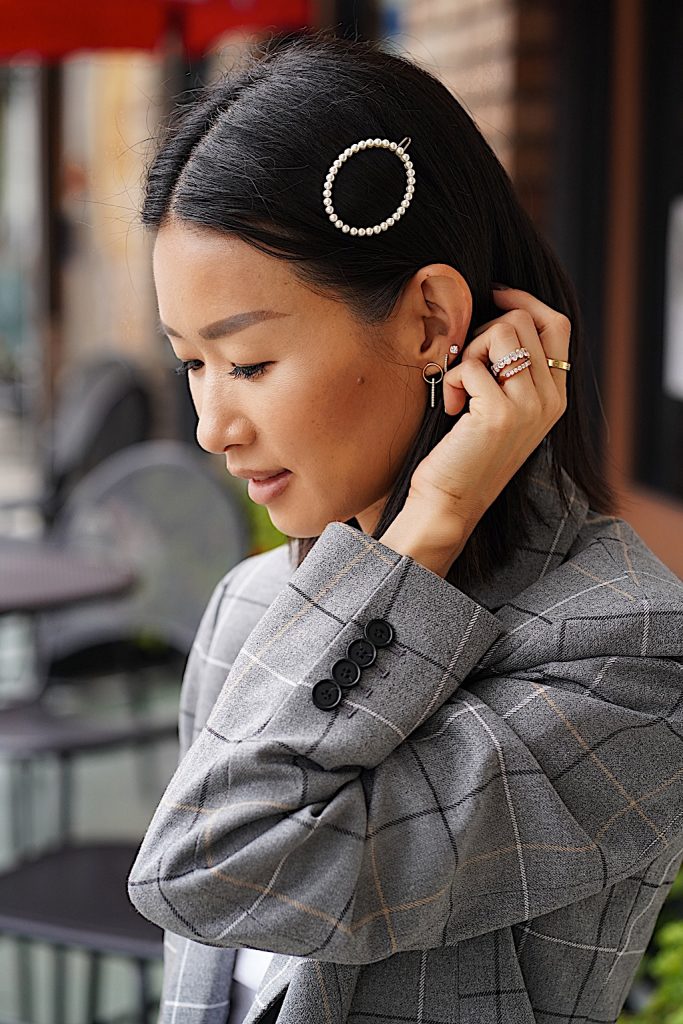 If you haven't shopped at Ann Taylor before, right now is a great time to check out their latest suiting collection and their fall/ winter pieces! Below are links to what I recently purchased and what's on my list!

Thank you to Ann Taylor for sponsoring this post. All thoughts and opinions are my own.