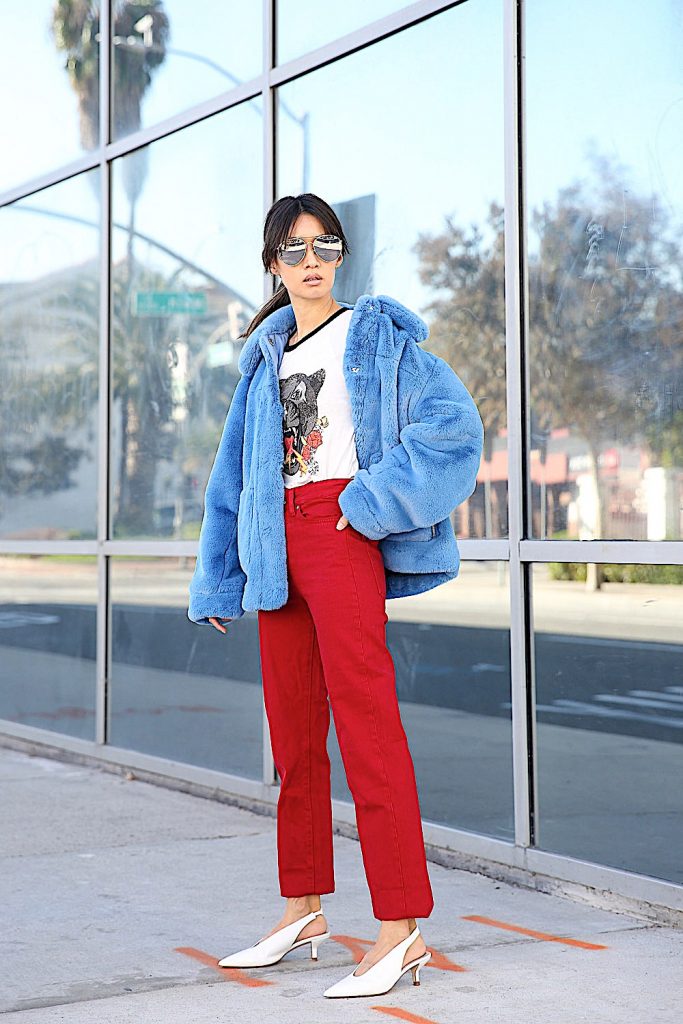 The prominent color this season has been red. From the runway to my own typically neutral closet, even I have updated my outfits to add more red. But what is it about red that draws us in?
With red we feel energy, strength, courage, power, determination as well as passion, desire, and love. It is definitely an emotionally intense color. Just seeing the color red enhances our metabolism, increases respiration rate, and raises blood pressure. Red is highly visible, which is why when one wears red it instantly draws attention.
But sometimes red can be a bit too much, especially if you aren't used to wearing it. To equalize a fiery red and create a balance, I mixed in some blue. Blue, unlike red, is the color of depth and stability. It symbolizes trust, loyalty, wisdom, confidence, intelligence, and truth. While red ignites urgency, blue is considered beneficial to the mind and body. Opposite to red, blue slows human metabolism and produces a calming effect and is strongly associated with tranquility and peace.
Both colors, equally powerful and vibrant make for a great outfit. Instead of competing or clashing with each other, these high contrast colors create harmony and parity. This bold, "Cookie Monster" blue, furry jacket from H&M is not only warm and cuddly, it is a major statement piece (more so than the red, in my opinion). Combined with the high waisted red jeans, this look evokes power yet also endearment and comfort.
I actually love this red and blue color combination because I feel that we all have a little bit of red and blue in our personalities. Sometimes they can show independently of each other, but when combined, they create balance. What do you think of this color combination and would you wear them together as I did?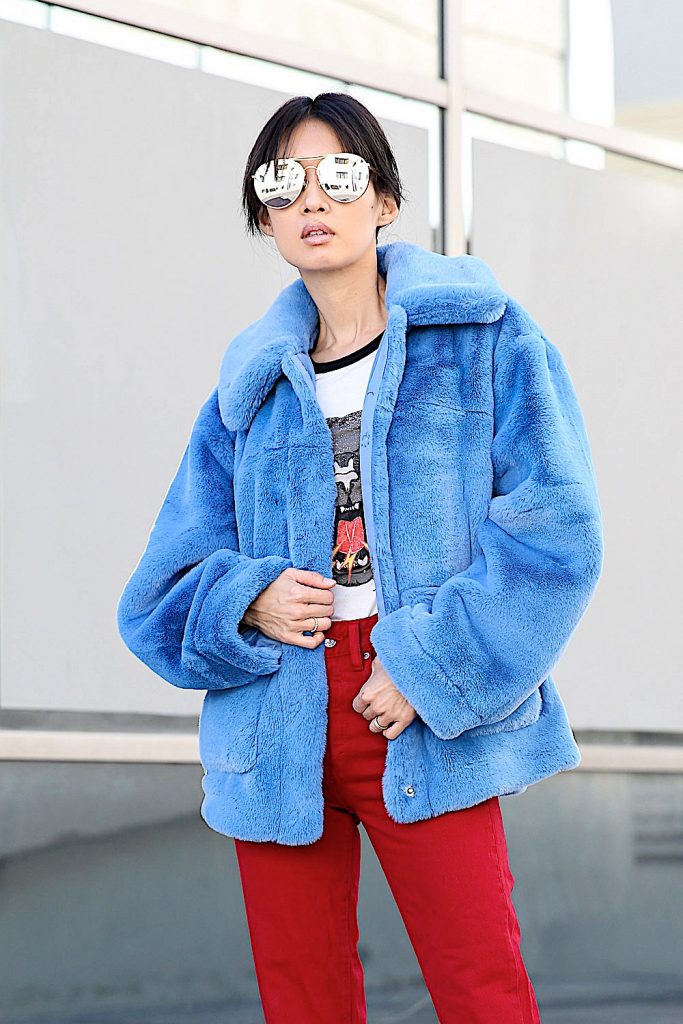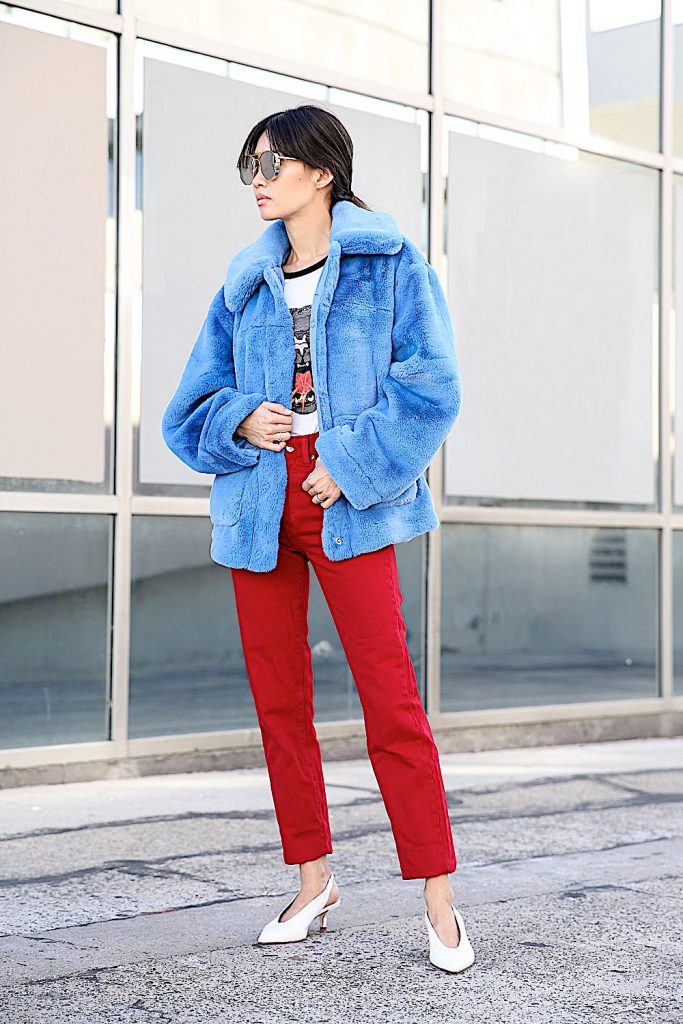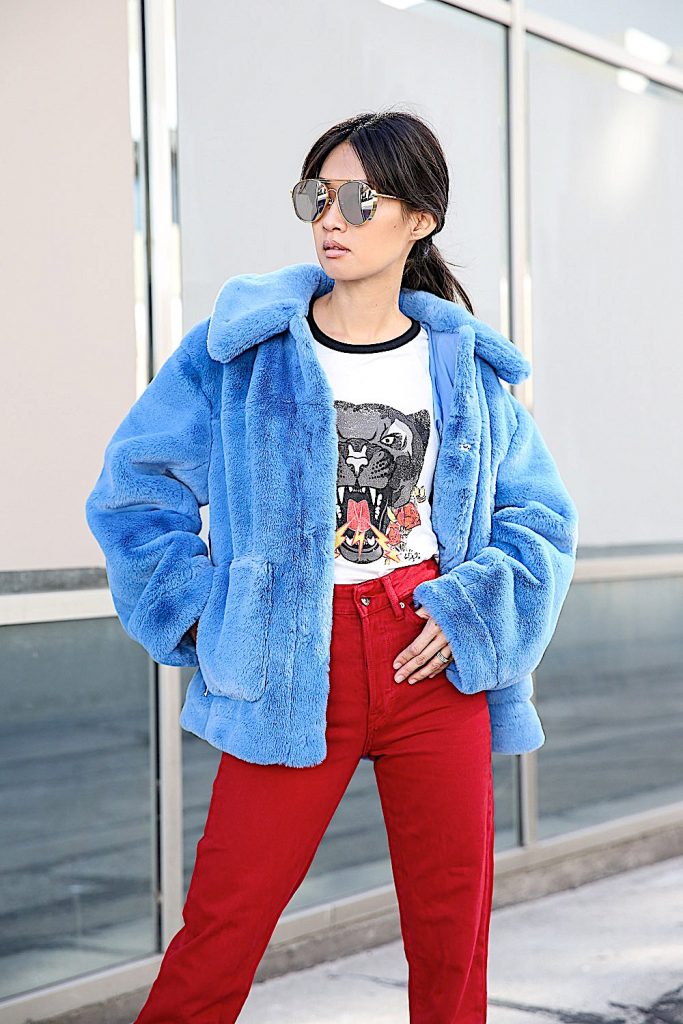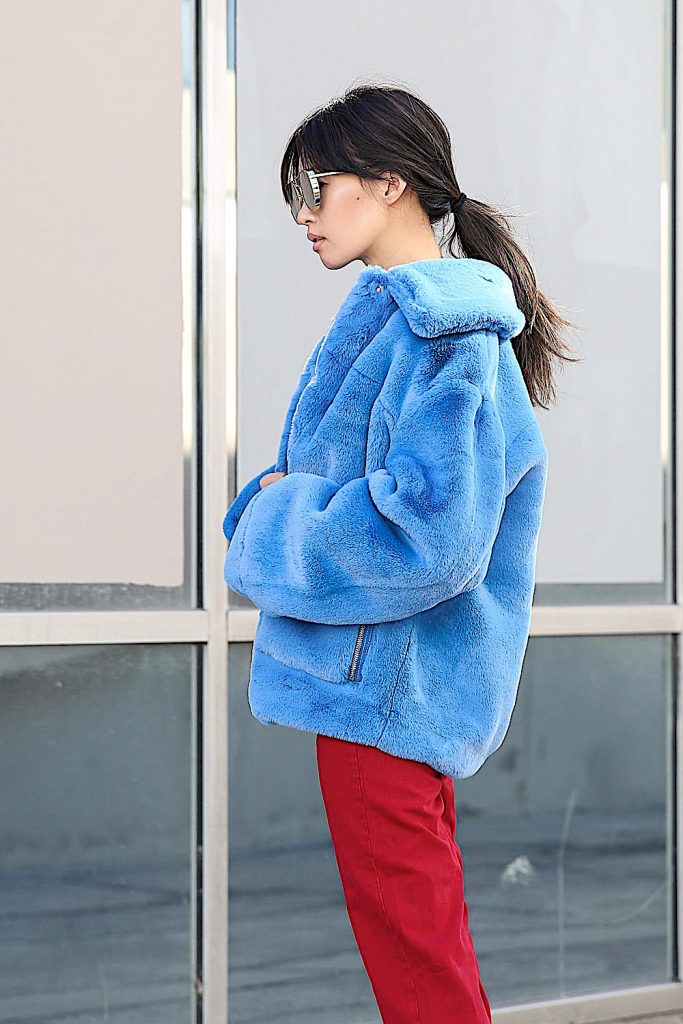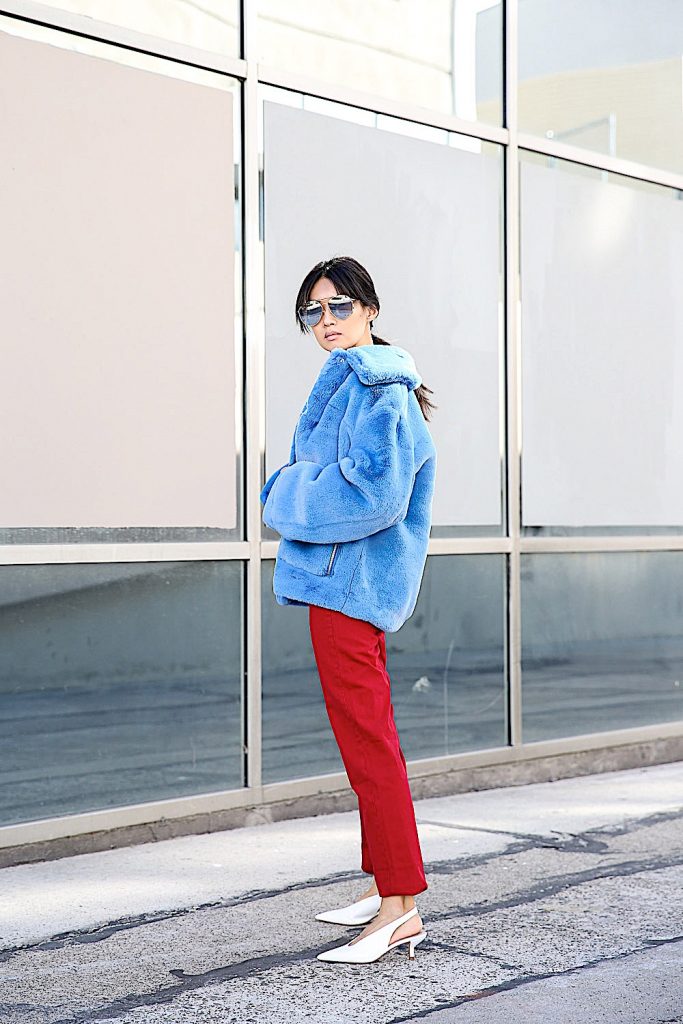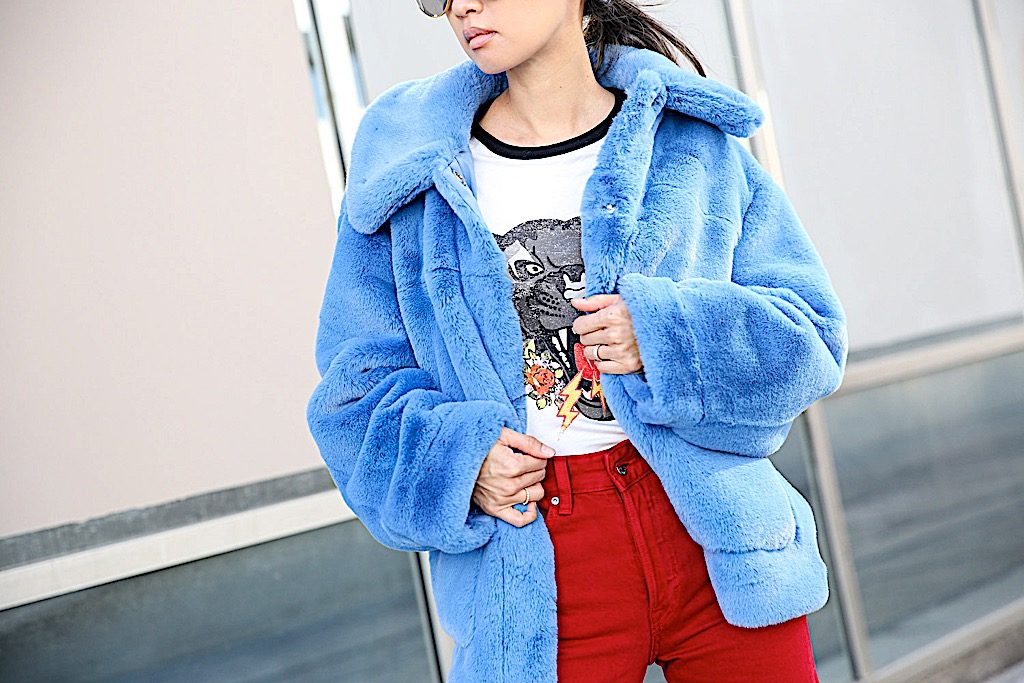 Jacket | HM similar styles here and here
Shirt | Mango (sold out) similar styles here, here, and here
Jeans | HM similar styles here, here, and here
Sunglasses | Gentle Monster similar styles here and here
Shoes | Zara similar styles here and here