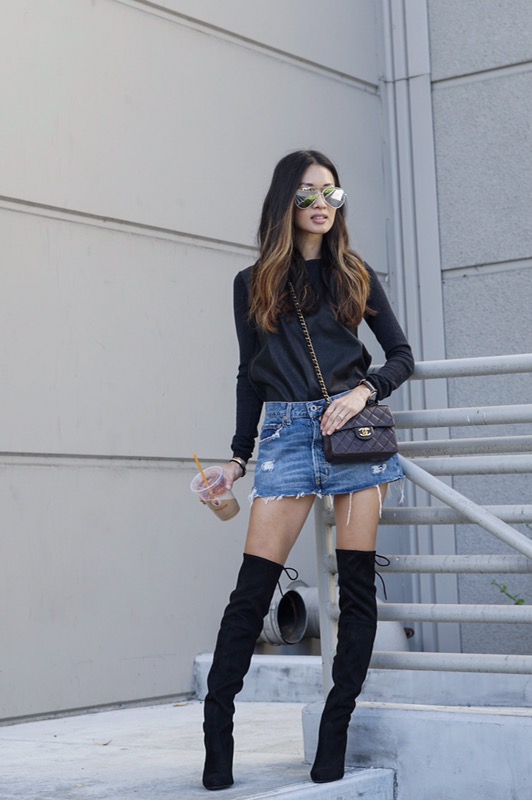 Maybe it is the gloomy morning and darker skies, but lately I have been seeking out more casual and everyday wear versus outfits that are fashion forward. Don't get me wrong, I love fall fashion and of course all the layering and rich fabrics like fur and velvet, but once in a while, it is nice and refreshing to put on something that everyone has in their closet.
This is an outfit that I literally wore out today to run some errands (who says over the knee boots can't be worn to run errands?). I took my homemade latte (using my favorite Nespresso machine), put it in a cup I upcycled from The Melt (I am so guilty of reusing my cups a little too often), and went out with the hubs to buy some essentials at Costco. Lucky for me the hubs carries his camera around most of the time so we pulled over to the side of Costco and shot this look. Yes, you read that right, these photos were taken against a Costco building. Not only is this a real #ootd, it is a real #sidewalkstyle shot, unplanned, and unrehearsed.
What I like about this outfit is that it is something I didn't have to think about. The individual pieces are clothing that everyone would have some version of in their wardrobe and it is very relatable. Style isn't always about the trendiest clothes, biggest sleeves, or slouchiest pants. Style can be basic pieces put together and pulled off with confidence and a smile (something I am working on doing more of). So the moral of this post is, whether you are debuting the latest trend or a basic tee and denim outfit, as long as you wear it with confidence and poise, you will have heads turning.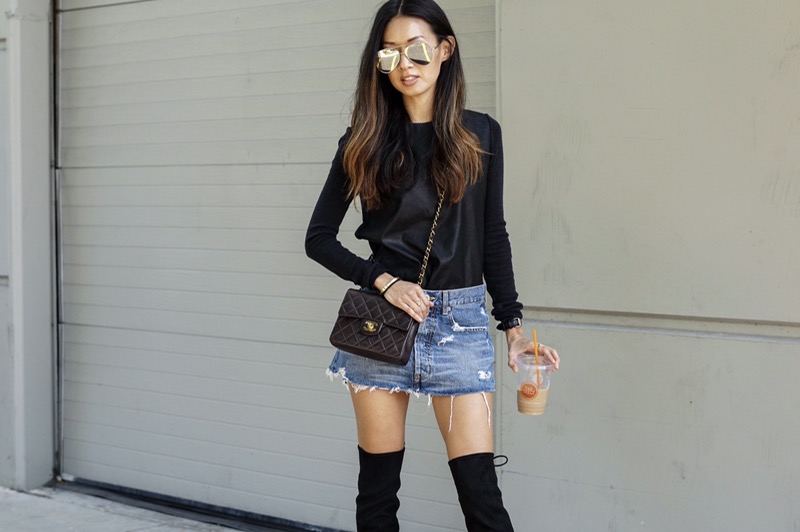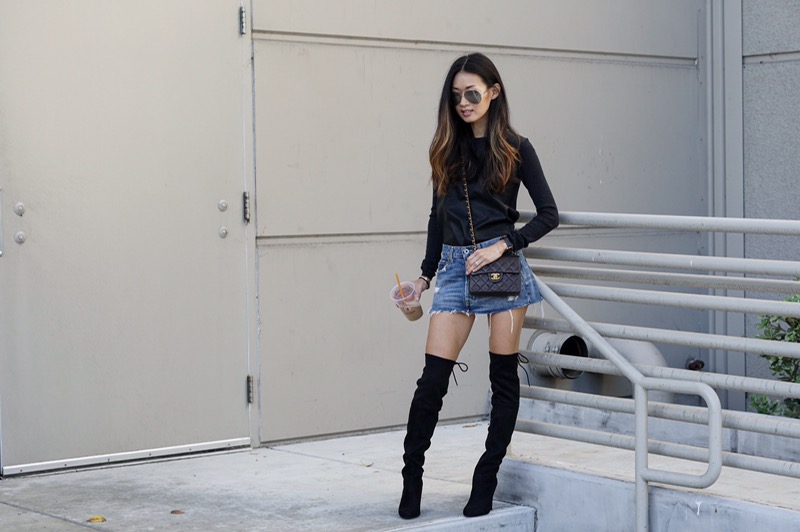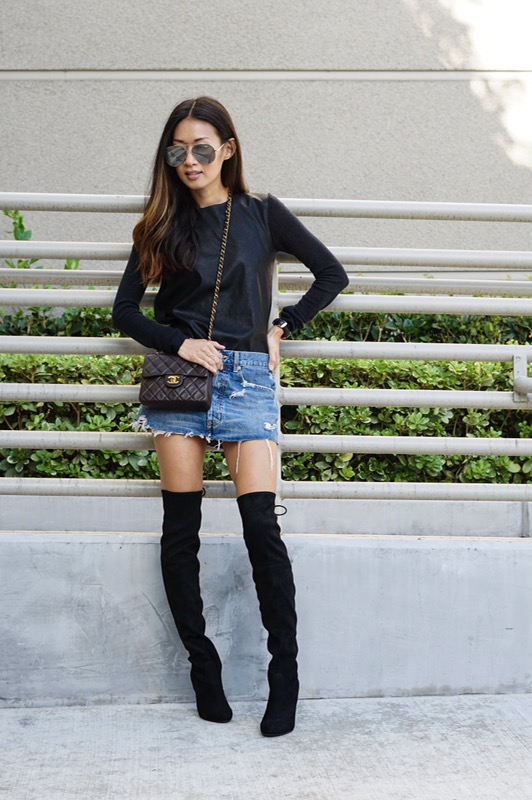 Top | VICI (sold out ) similar styles here, here, here, and here
Skirt | (old) but similar styles here, here, and here
Sunglasses | Zero UV similar styles here, here, and here
Bag | Chanel (use code KONGFIDENCE to get 5% off)
Shoes | Steve Madden similar styles here, here, here, and here