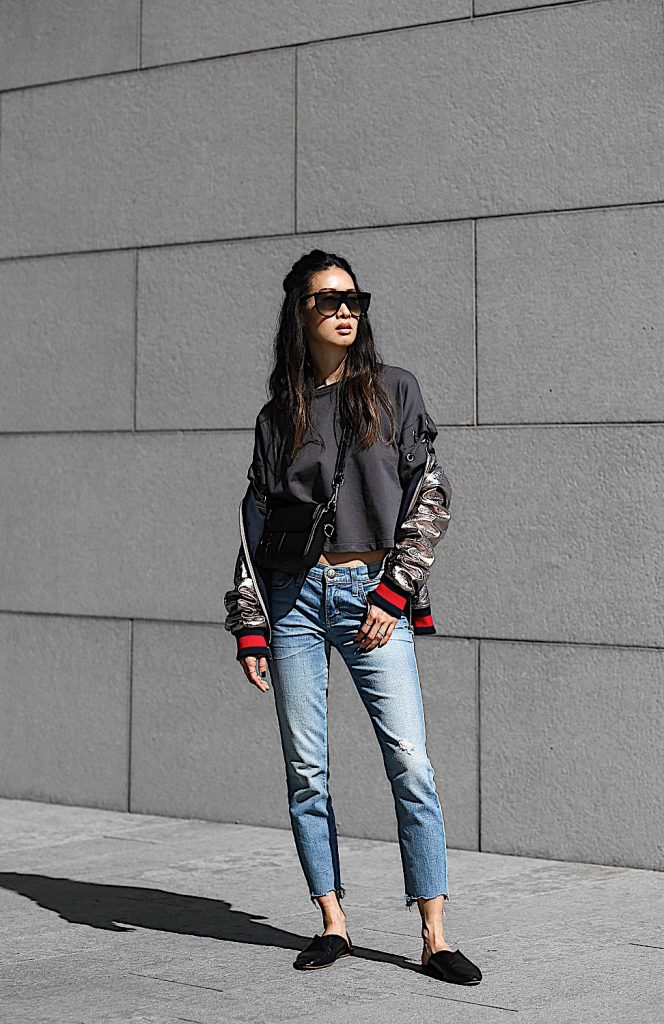 Do you ever have those days where you don't feel like dressing up and just want to throw on a pair of jeans and be comfortable? That's me today. Behind the perfectly curated squares you see on Instagram, there are also days when I just want to be casual, but still maintain a little chicness.
/ CASUAL /
What makes an outfit casual? To me, casual is everyday. Something you would wear often that exudes a relaxed vibe. Typically when I think of casual, I think basic. And what can be more basic than a pair of lived in jeans and a cozy sweatshirt?
/ CHIC /
Chic doesn't have to be elegant per say, especially being from Southern CA. To me, chic means stylish, current, or cool. Something that radiates an effortless feel. Whenever I want to add a little bit of edge to a look, I just throw on a jacket – it really works! The trick is in how you wear it. To use a jacket as a statement piece hang it loosely over your shoulders, or let the jacket fall off the shoulders like I did with this outfit.
So when I feel like being casual chic, I make sure that jeans and a jacket are within reach. What is your go-to casual chic look?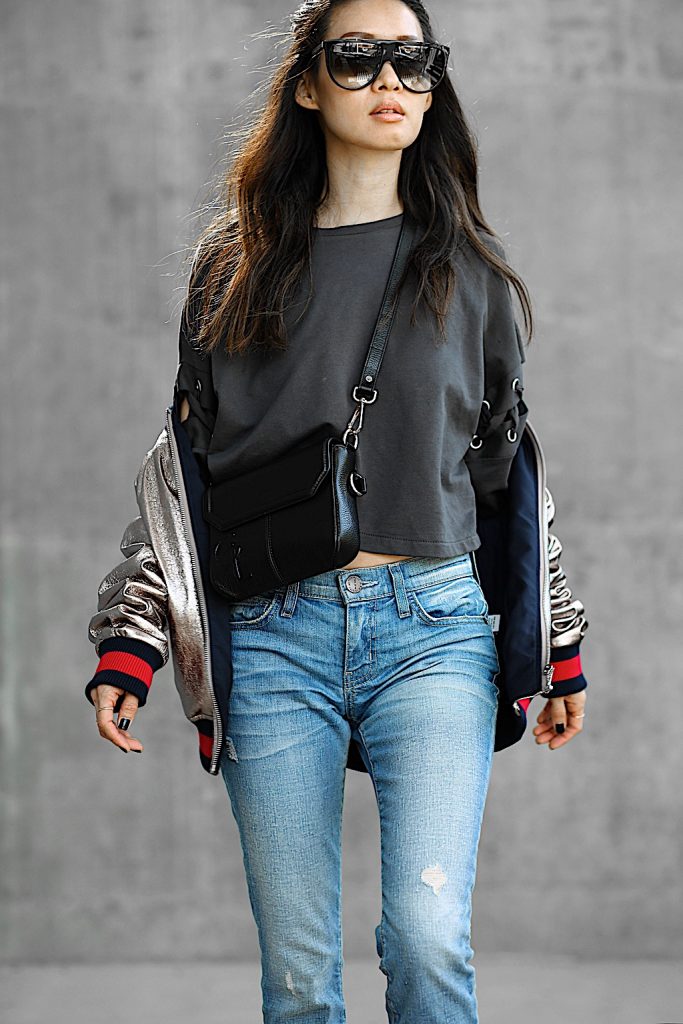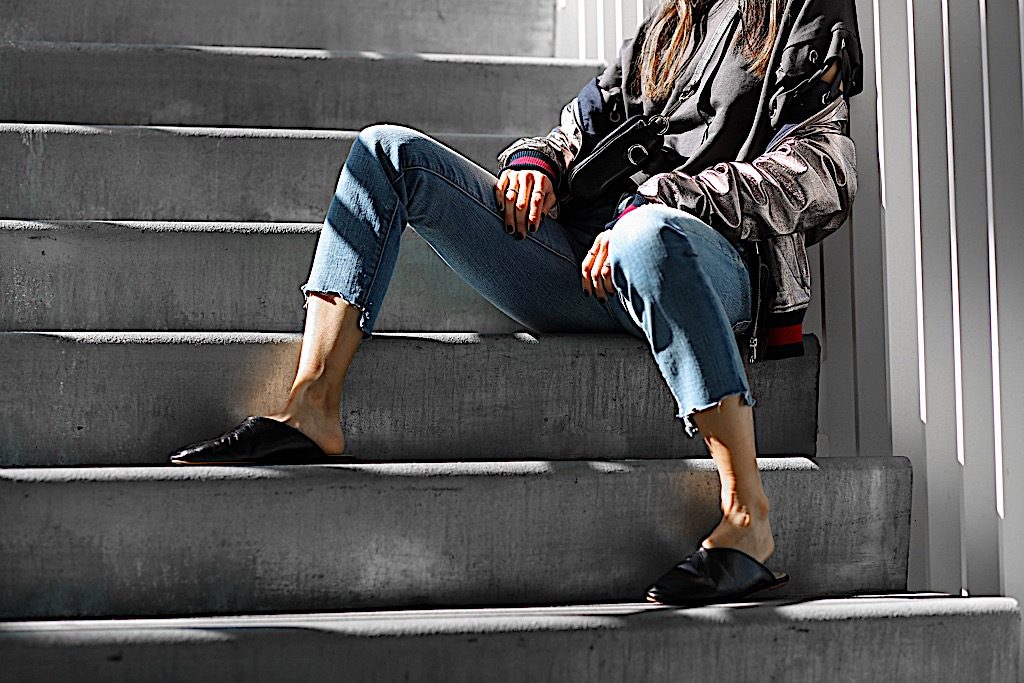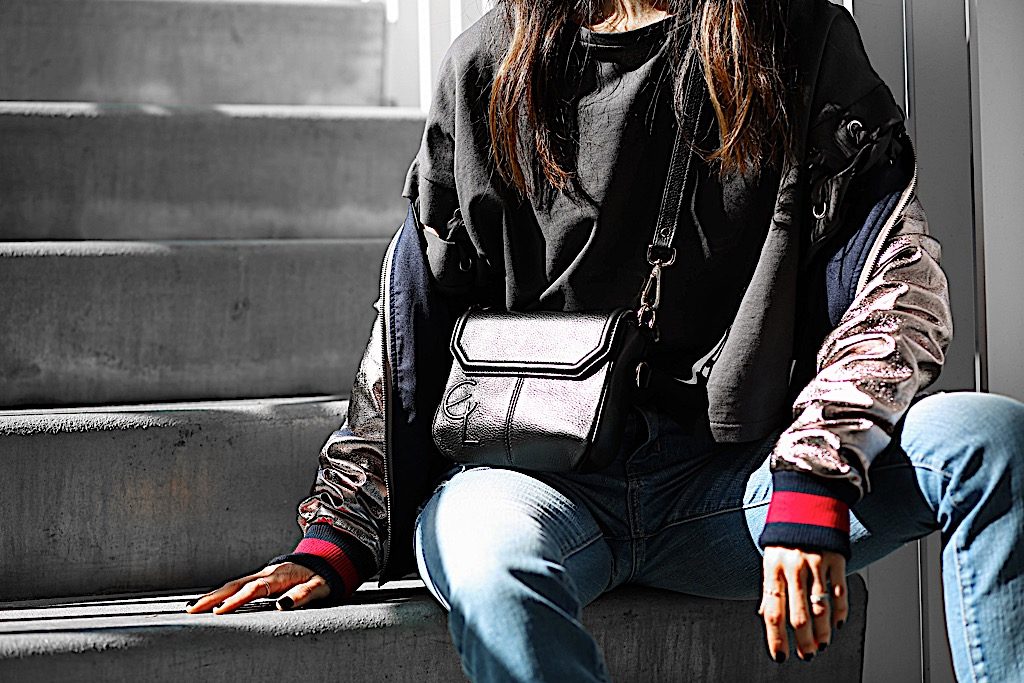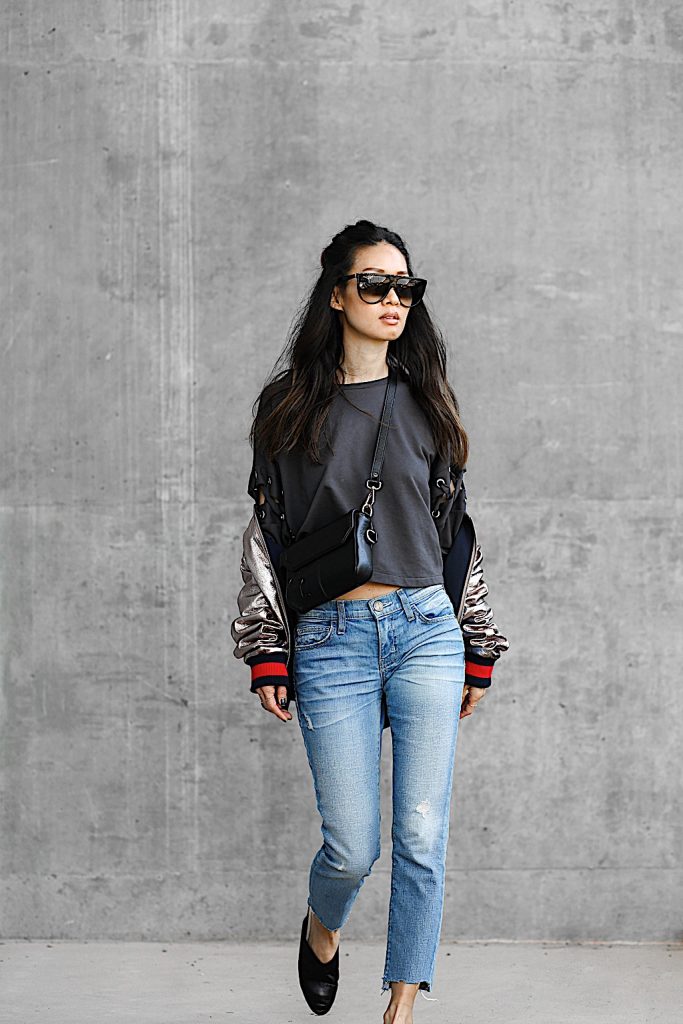 Sweatshirt | Zara similar styles here, here, and here
Jeans | Current Elliot (DIY hems) similar styles here and here
Jacket | Honey Punch (sold out) similar style here and here
Slides | Zara similar styles here and here
Sunglasses | Celine
Two Way Bag | Elizabeth Laine similar styles here, here, and here