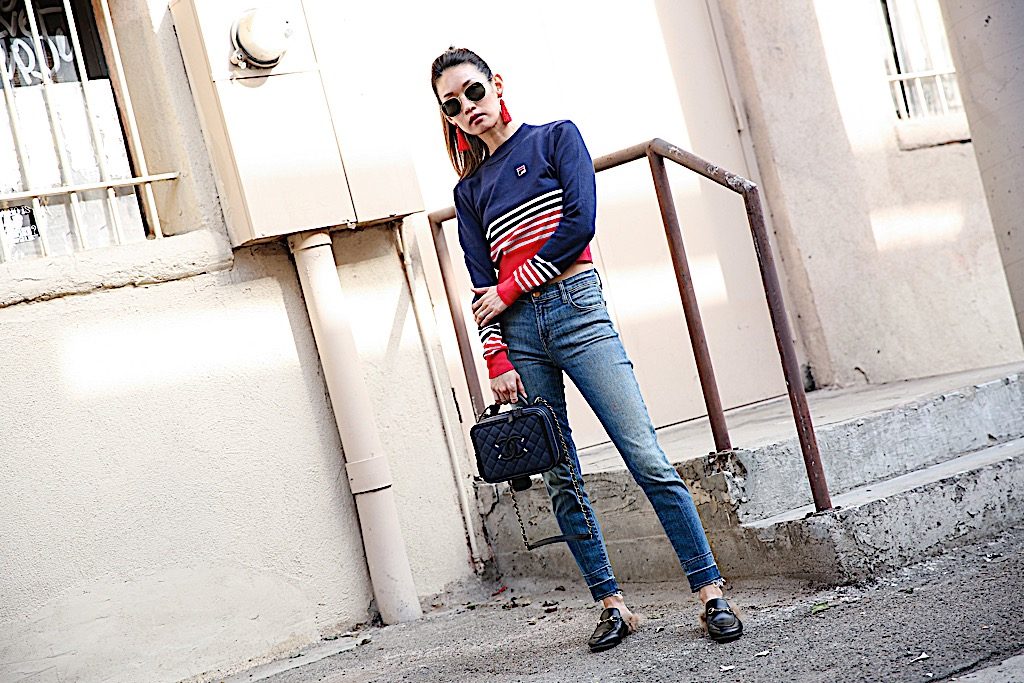 I'm sure you've seen it or you're seeing it now. The casual sportswear brands that I grew up with in the 90's are making a comeback in a major way. Brands like Champion, Fila, Espirit, Calvin Klein, and many more have suddenly woken up to revive themselves to be back in the spotlight once again.
I personally love it. Not only are we seeing these brands full circle again, they went from being literally "sweatpants only" attire to street style chic. The rise is mainly attributed to the recent collaborations with higher end designers such as Vetements, Supreme, Opening Ceremony, and Kappa (to name a few) as well as being available in more retail stores. With fashion lines being blurred between high end and athleisure, many of these brands are being heavily worn by celebrities and influencers who sometimes prefer the more casual, comfortable, and dressed down fashion statement pieces.
What makes ME choose these old but newly vamped brands? Reliability and comfort. I love that these are hundred year old brands making a comeback with better materials and better designs. I also like that these pieces are versatile – I can wear a hoodie to the gym but I can also wear it with a skirt and pull off the look as edgy and cool. While the 90's brands are back, their prices are definitely not from the 90's but I guess I'm willing to fork over the higher cost since they are iconic brands that will probably be back once again in the future.
Have you purchased any of the old school brands lately and if so, let me know which ones!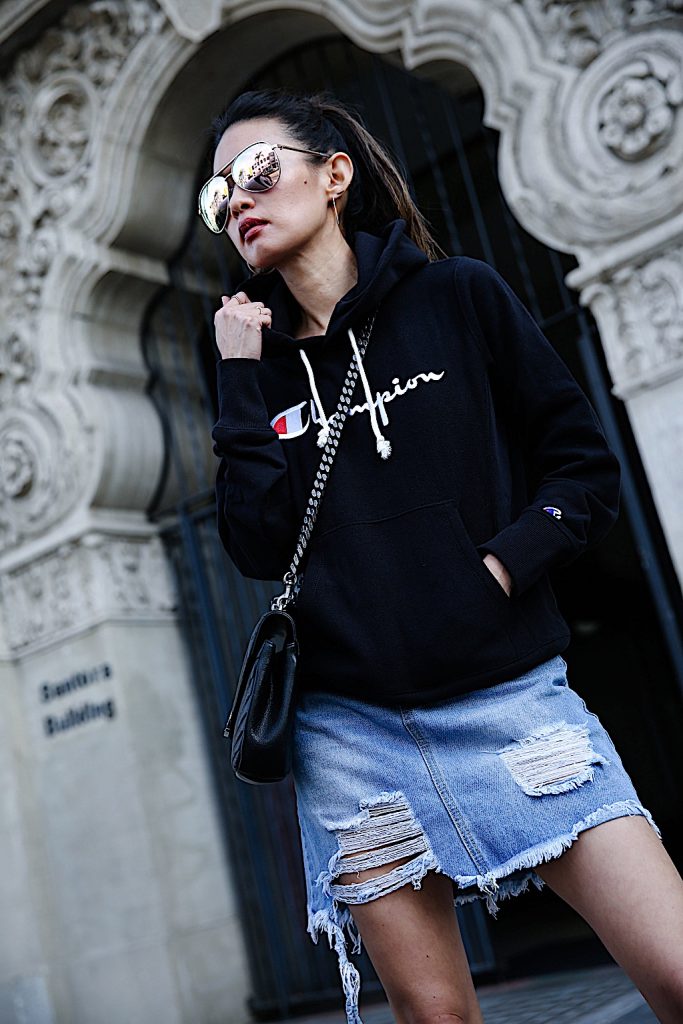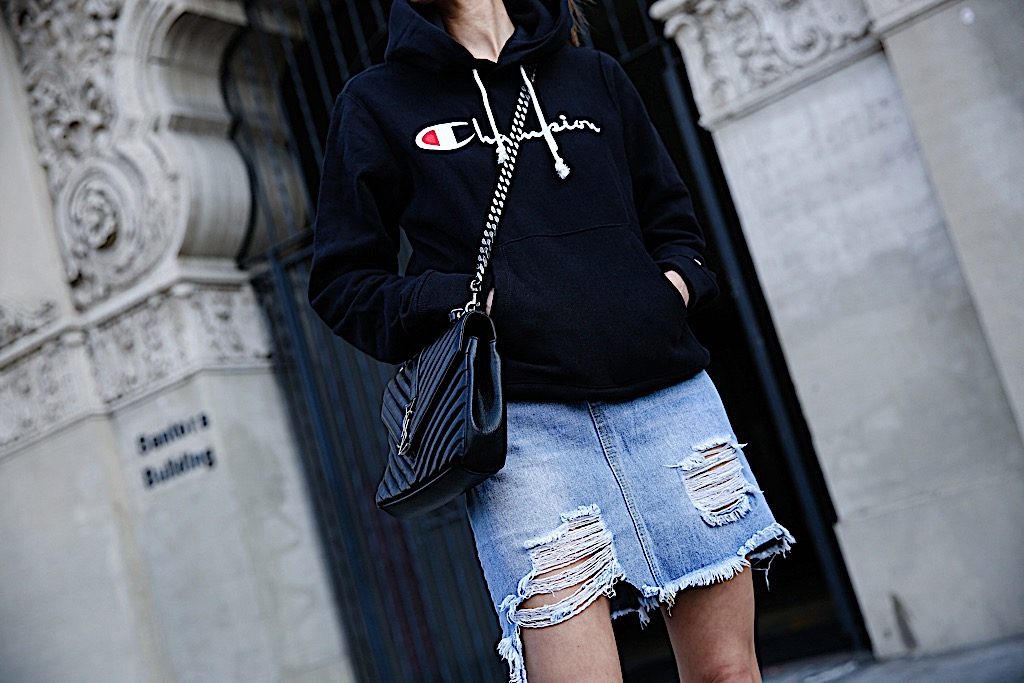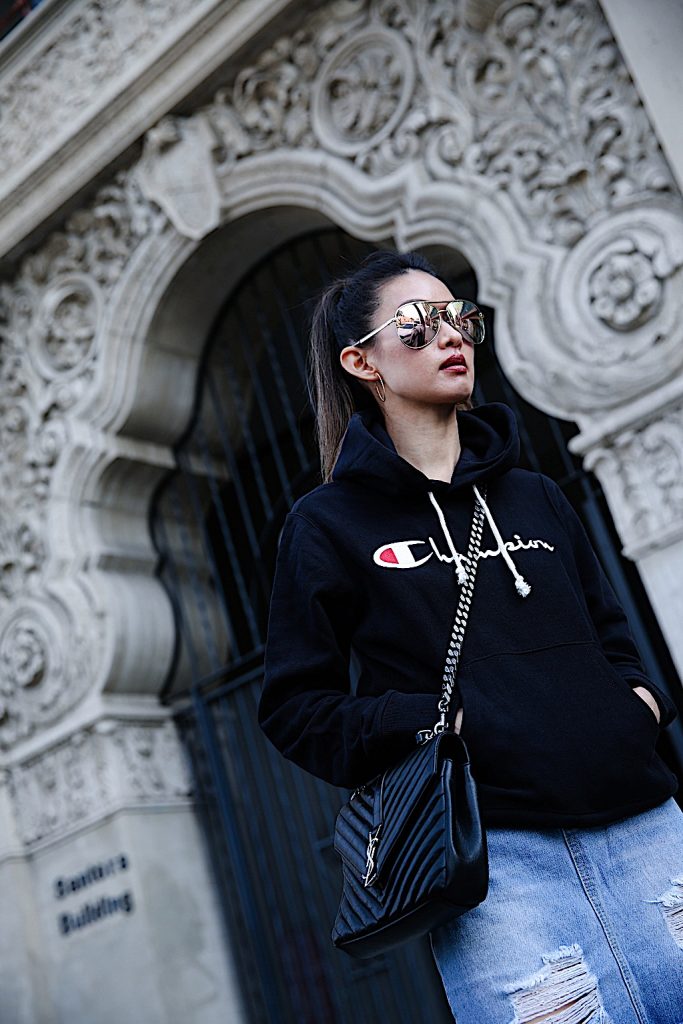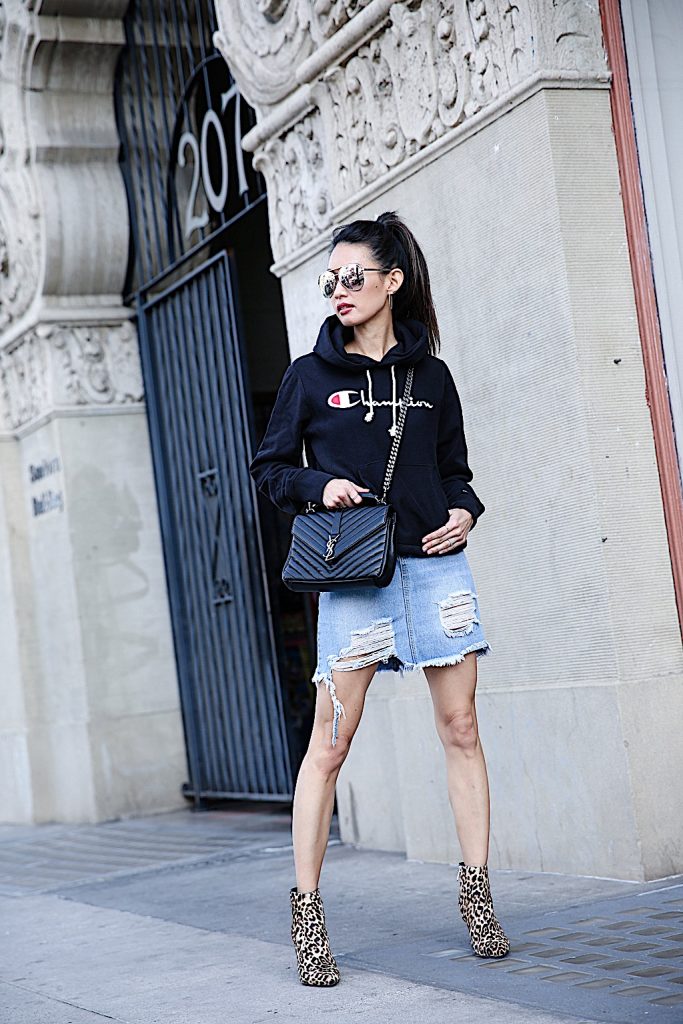 Sweatshirt | Champion (wearing a small for reference)
Skirt | Shein
Sunglasses | Quay
Shoes | Sam Edelman
Bag | Saint Laurent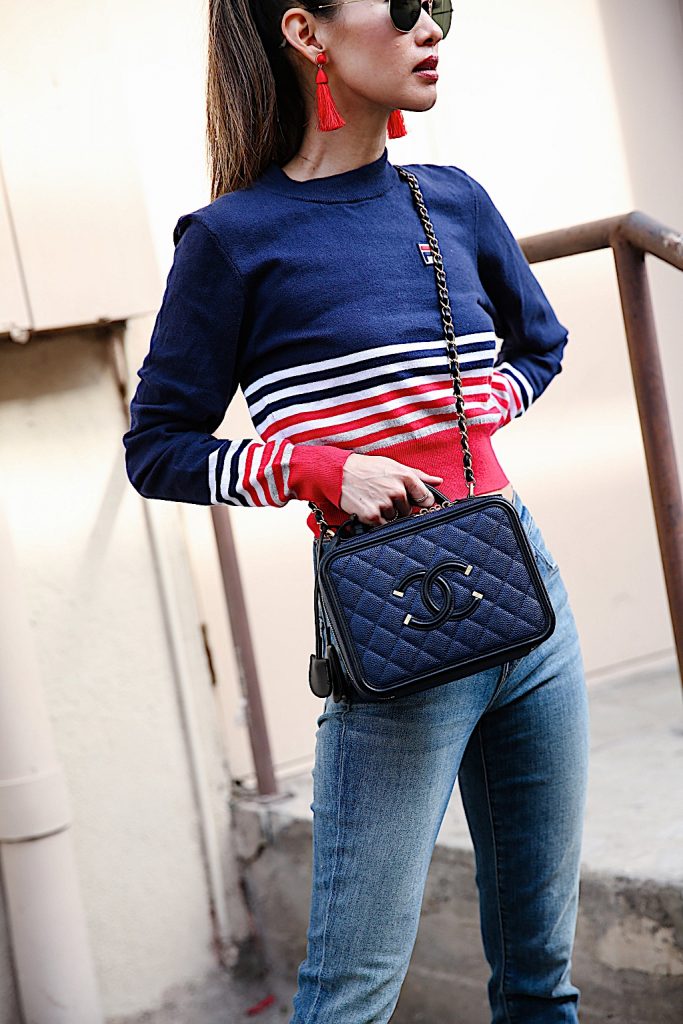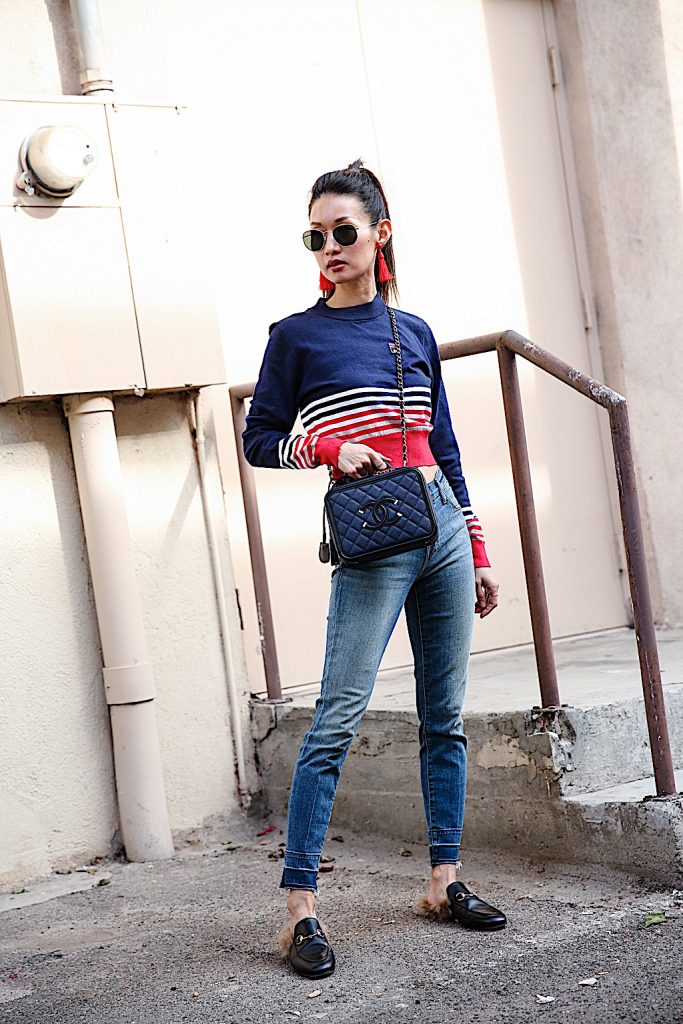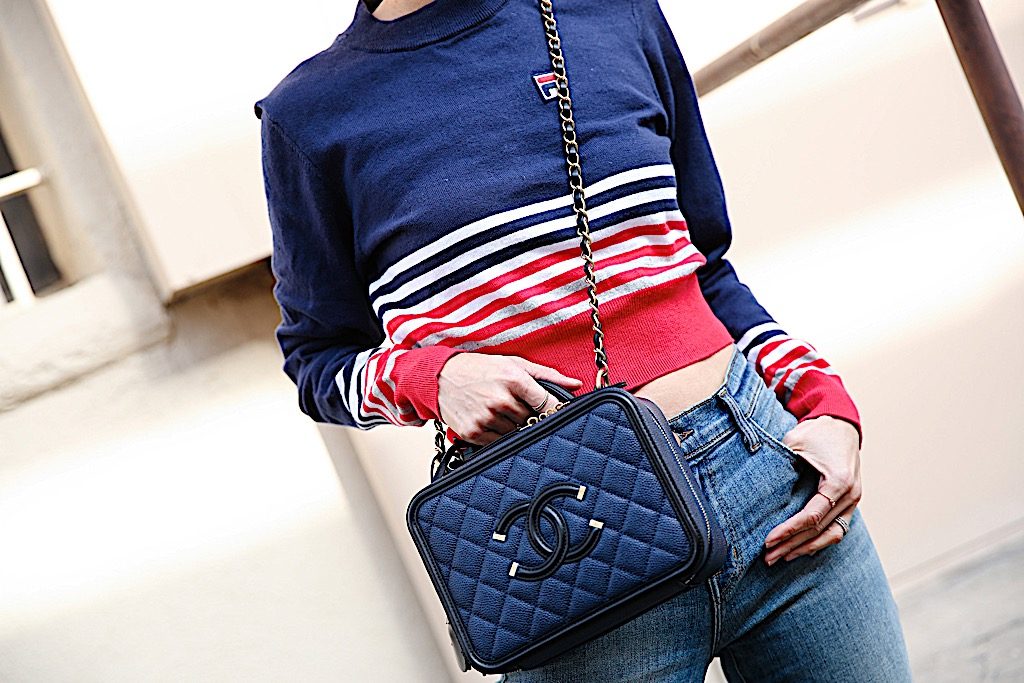 Sweater | Fila (wearing xs for reference)
Jeans | J Brand (TTS)
Earrings | Bauble Bar
Sunglasses | Gentle Monster
Shoes | Gucci
Bag | Chanel