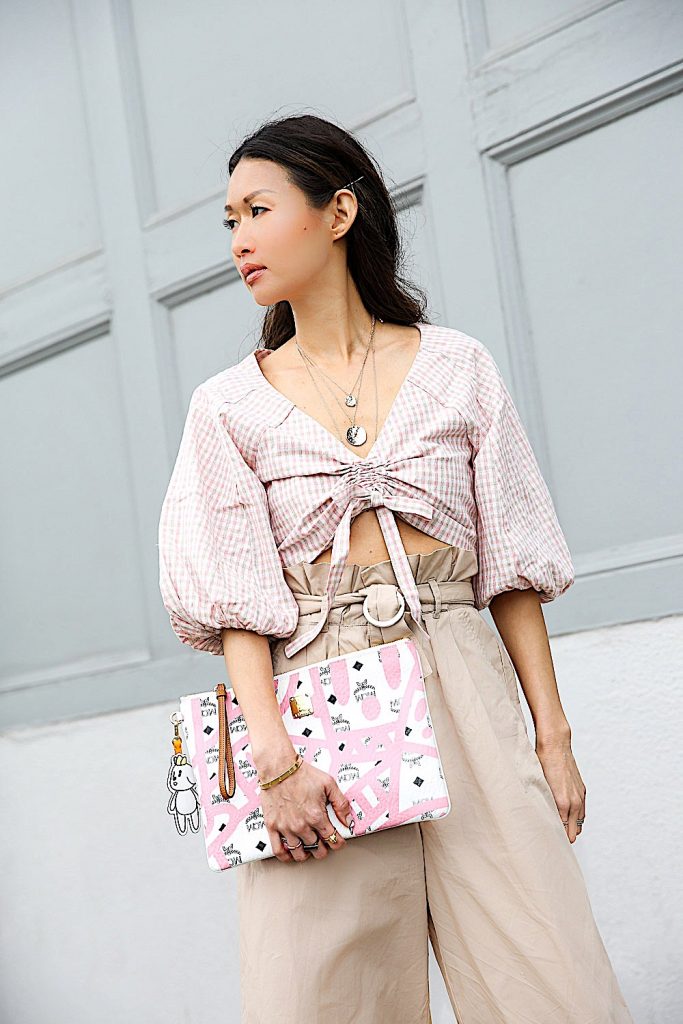 I'm not sure if you've noticed, but for my long time followers, you may have seen some changes on my Instagram feed and even in my outfits. The once edgy and moody, denim wearing, neutral loving person you once followed has slowly shifted and not only has my sense of style widened, my feed has gotten lighter as well. Who is this person?
Before you get all crazy and worried, I am the same person. But as seasons change, style evolves, I find myself changing too. Personal style isn't something you have to pick and stick to forever, style is about what you like and how you pull it together.
That being said, spring has evoked a certain lighter spark in me. And to be perfectly honest, I wanted to change things up a bit. Even I was getting bored of my feed and wanting to see something different from myself. Inherently I am the same, but I'm also having some fun and experimenting a bit too. From wearing florals and prints to lighter neutrals (even pink!), to changing up my filters on my Instagram feed, change is happening! And you know what, I'm kind of liking it! Don't worry, I am sure once seasons change yet again, I will find myself going back to what you know and love, but for now, I am enjoying playing with patterns, new colors, and new filters.
So back to spring and all that it encompasses. From cherry blossoms to flower fields, nothing shows off Spring and my recent style changes than this romantic, pink gingham and khaki look. Even the fragrance I am wearing, Aventus for Her by Creed, completes this spring romantic vibe. I love this fragrance not only because it was inspired by some of history's most powerful women—empresses, queens, and heads of state but the scent embodies inner strength and radiance, and leaves a lingering mark on all she touches.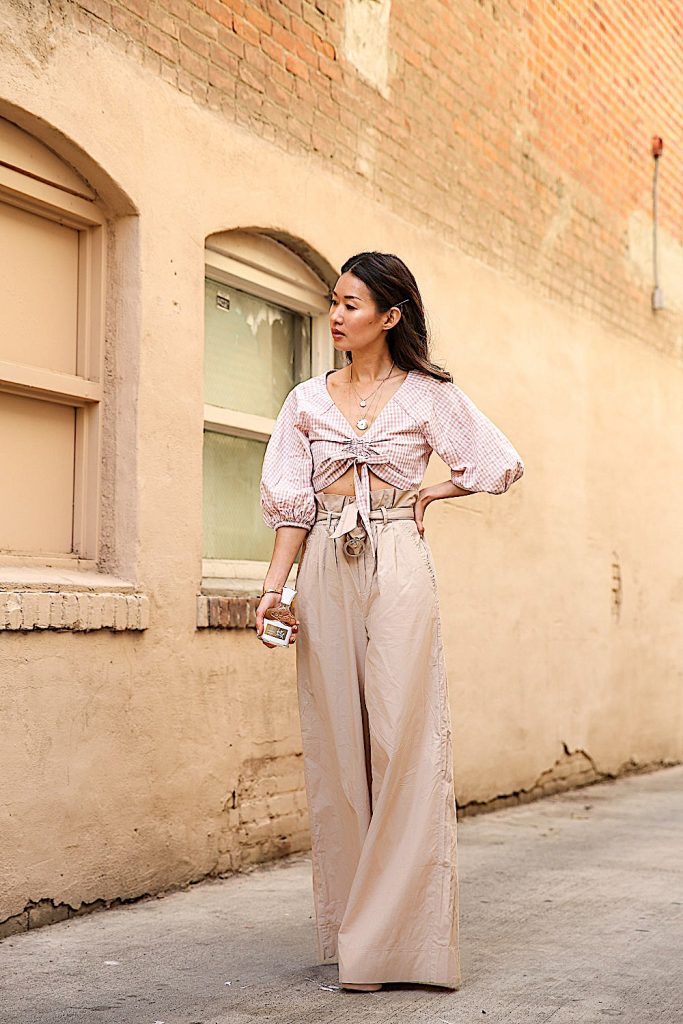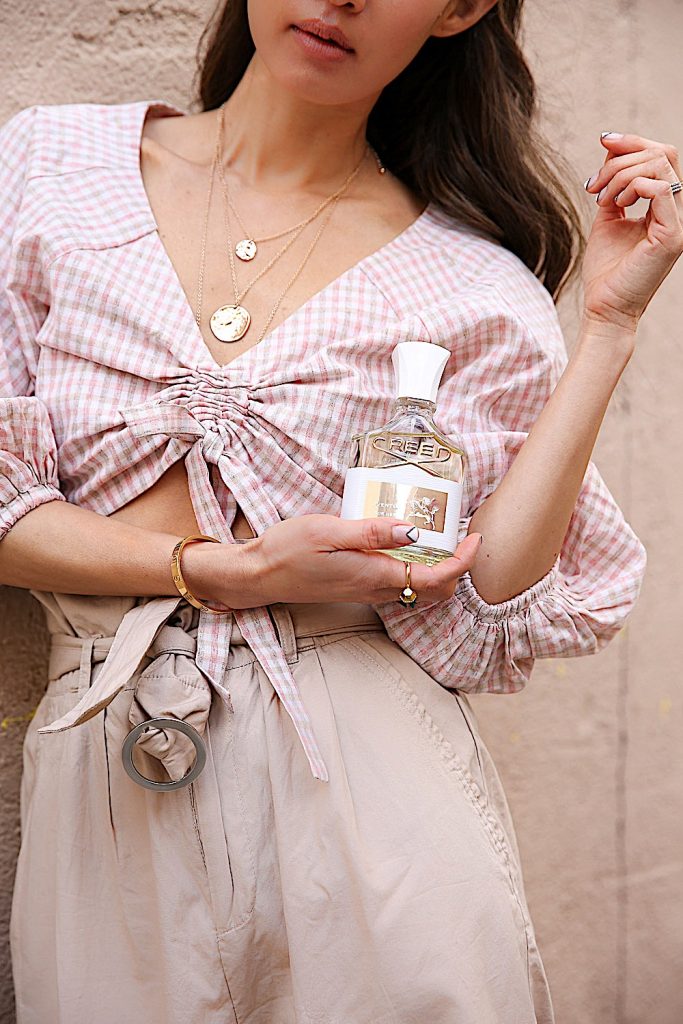 A little back story to this outfit is that I was wearing these exact pants and carrying this pouch when I met Chriselle Lim at a La Mer event in Malibu. I had a conversation with her about her new clothing line with JOA which was launching soon. So when her Chriselle Lim x JOA line launched at Nordstrom, I knew this crop top would be perfect with the high waisted, paper bag trousers I had worn a week earlier when I met her. I love her collaboration and have a few of her pieces including the blazer and the tie front blouse as shown in this post. What I really like about this crop top other than the soft, girlie pink and the billowing sleeves is that the length is adjustable so depending on how much skin you want to show, you can loosen or tighten the tie in front.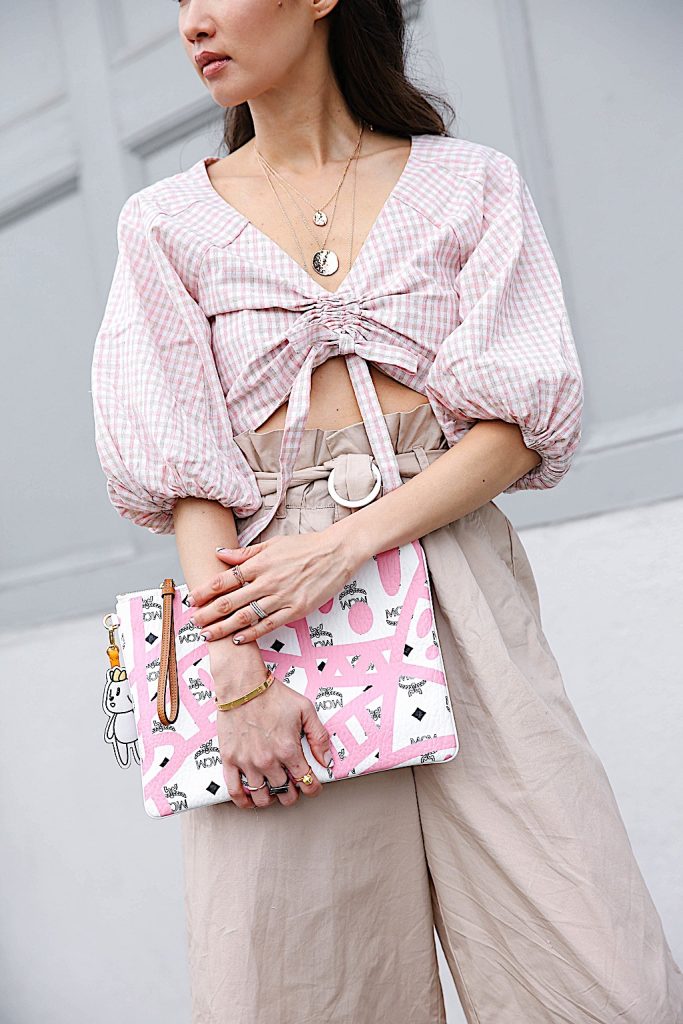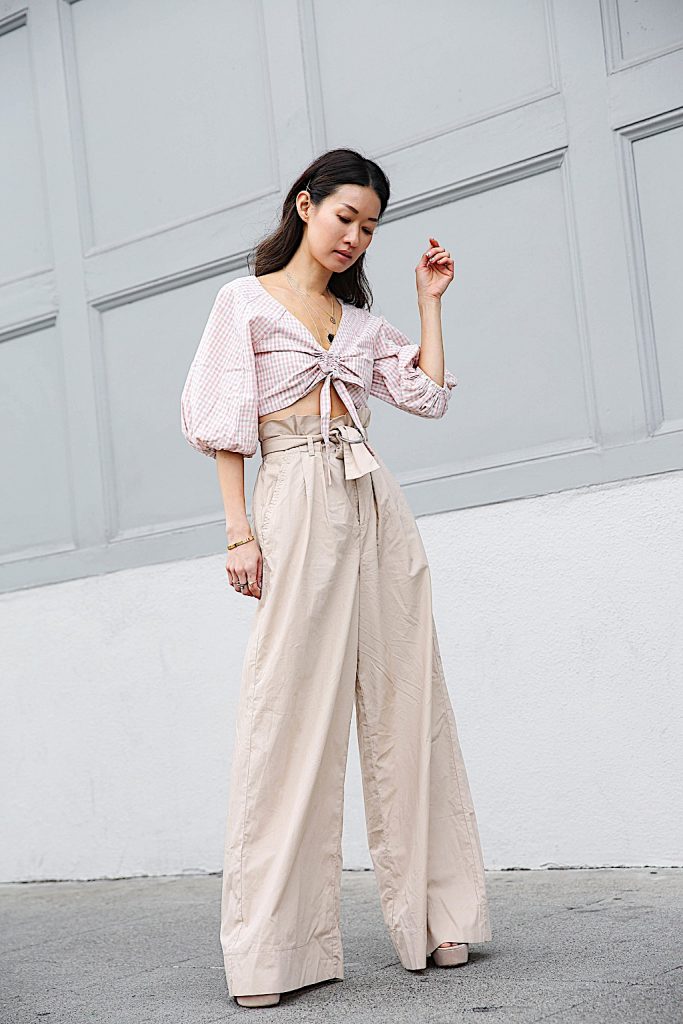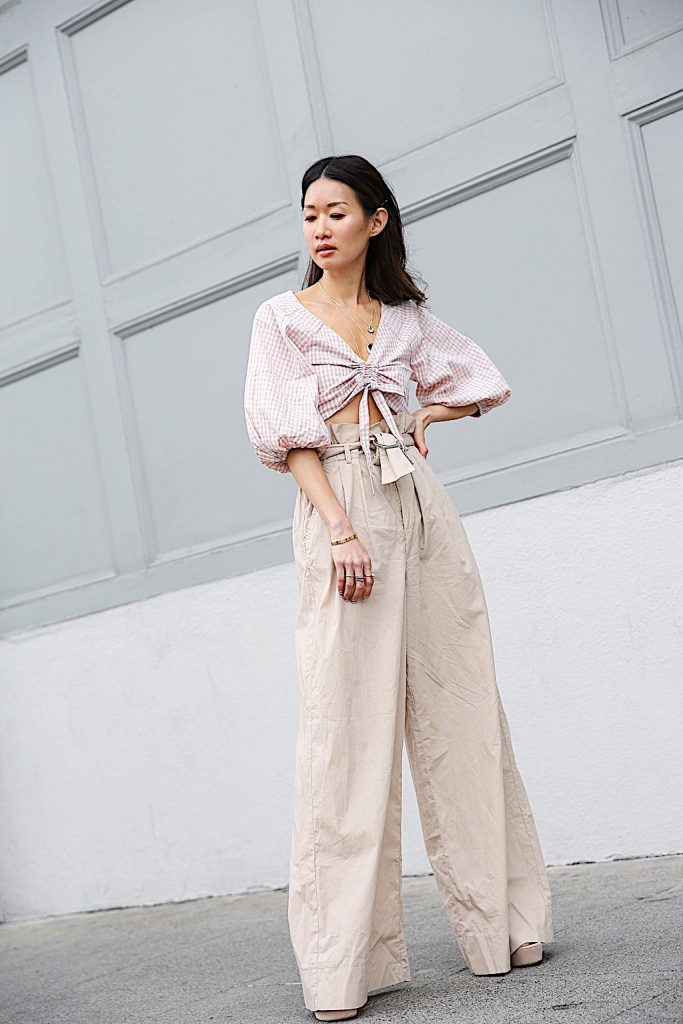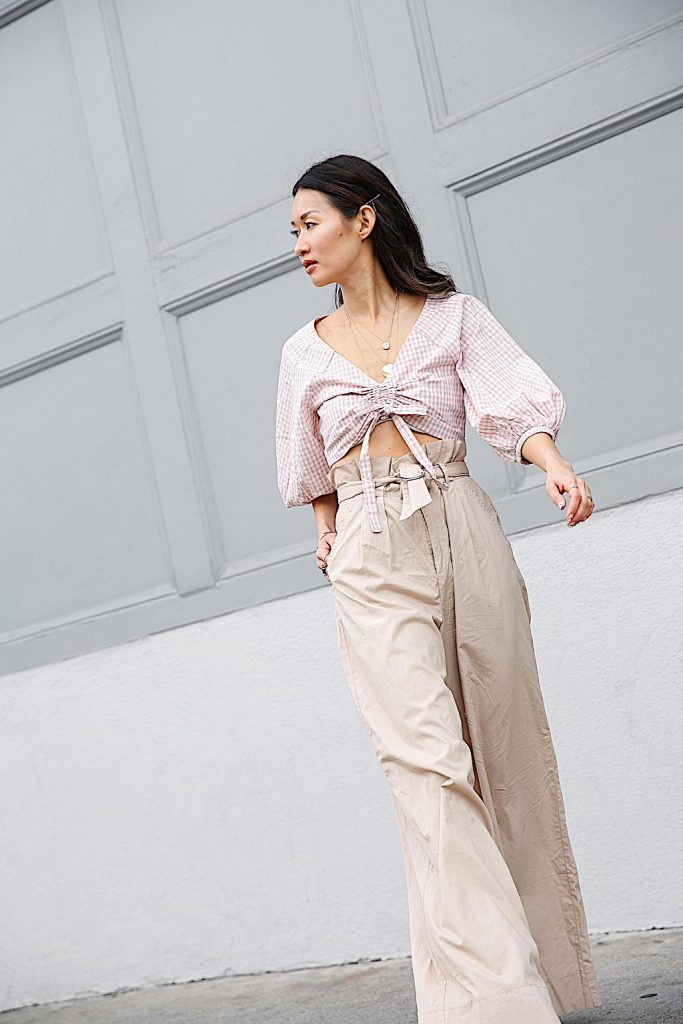 Top | JOA
Pants | Forever 21
Pouch | MCM
Shoes | old linked similar here
Fragrance | Creed
Necklace | Mango
Gold Ring | Via Savienne
Hematite Ring | Via Savienne
In addition to this look, here are some more of my romantic, springtime favorites for clothing, beauty, and fragrance.