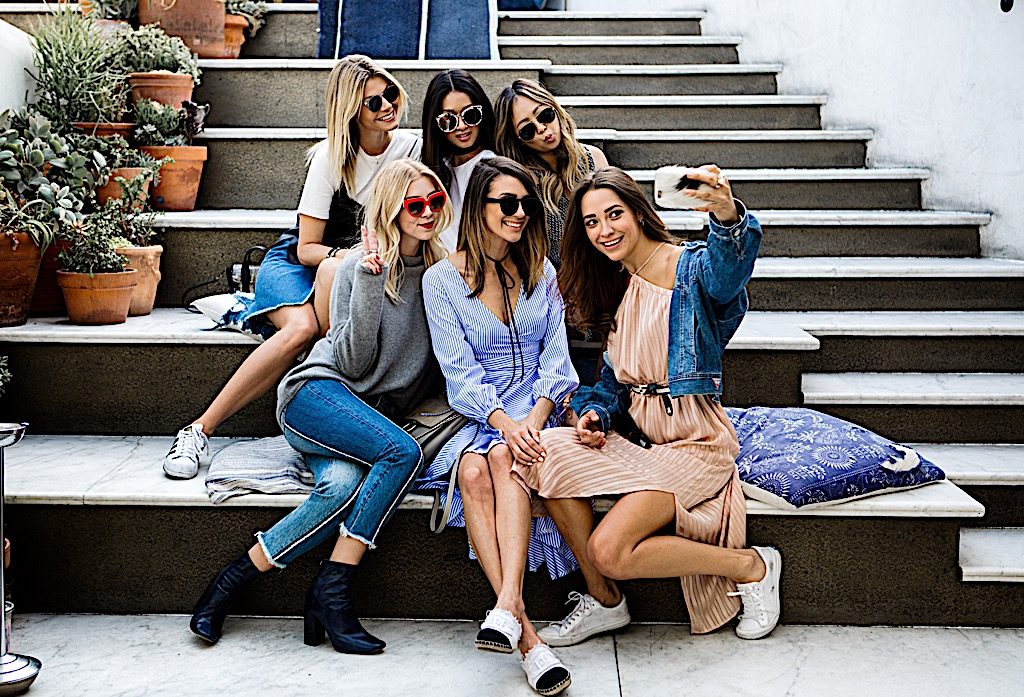 "There's a special place in hell for women who don't help other women." Madeline Albright
I've always believed that you get further ahead by helping each other. Since I started this blogging journey, I've met and come across so many inspirational women on Instagram. While social media gets a bad rap, there is a good side to it as well…it connects people from all over the world in a way that was never before possible.
A while ago I had the opportunity to meet up with some blogger babes. I'll have to admit, it was a little intimidating at first. We only knew of each other through stalking one another on Instagram, but based on our "research," we developed a mutual respect and admiration for each other.
The meet up began at Alfred Tea Room in West Hollywood. If you haven't been there yet, it is not only a must-shoot place for Instagram, they have a wonderful tea selection and boba that you have to try. It is absolutely tiny in there, so take your photos on the steps to the side of the entrance, or in front of the pink wall by the door, or in the alleyway of the back entrance. From Alfred Tea Room we walked to the cutest street ever which houses gorgeous stores like Isabel Marant, Marc Jacobs, Zimmerman, Joie, The Row, etc. And of course, what would be the point of a blogger meet up without some yummy food? If you don't know anything about bloggers, we love our food and we love to take pictures of it too. We went to Ysabel, which not only has delicious bites but a gorgeous outdoor space as well, to have some brunch and really get to know each other.
All in all it was amazing to hear everyone's stories on why they became a blogger, what they were working on, and where they were headed. The best part of hanging out with bloggers is the mutual understanding of those annoying #bloggerlife habits. I mean, who else would resist snatching a fry and waiting for all the food to come out so we could get a photo? Who would remind you before a photo is taken that your bag is backwards or your necklace is flipped? And really, who would take out all their accessories on hand to decide which one would be the best for a flatlay? Seriously, blogger babes are the best!
Needless to say the initial awkward hellos and hugs turned into genuine friendships and sounding boards for building our brands and helping one another out. We ended the afternoon with friendship rings by Katie Dean Jewelry and the satisfaction of knowing if we ever needed each other for anything, we would be there.
This blogger meet up was so successful that for the first time ever, I posted someone other than myself on my Instagram feed (seriously so major)! If you're a blogger and haven't done something like this already, I would highly recommend it. The friendship and the advice you give and receive is so inspiring and really helps to motivate you.
And just in case you aren't following these amazing babes on Instagram yet, please take a look at these accounts and I promise you will not be disappointed!
Kate Tik – @KateTik 
Elise Gabriel – @elisegabriel 
Ellen Kim – @SpreadFashion 
Madison Williams – @MinimalMajor 
Ksenia Mz – @xenia.mz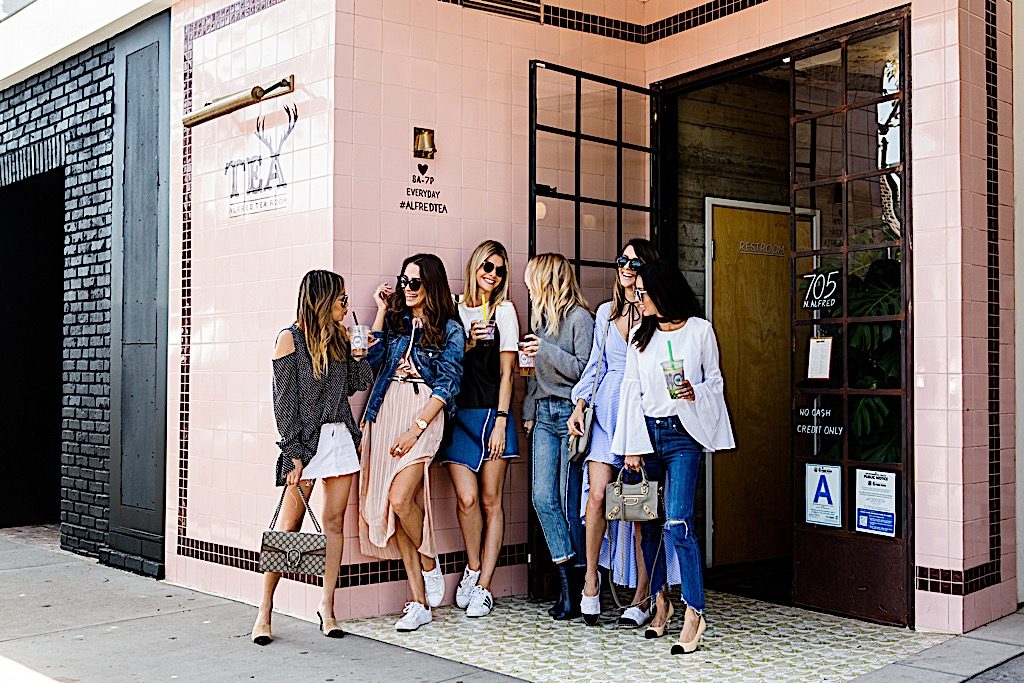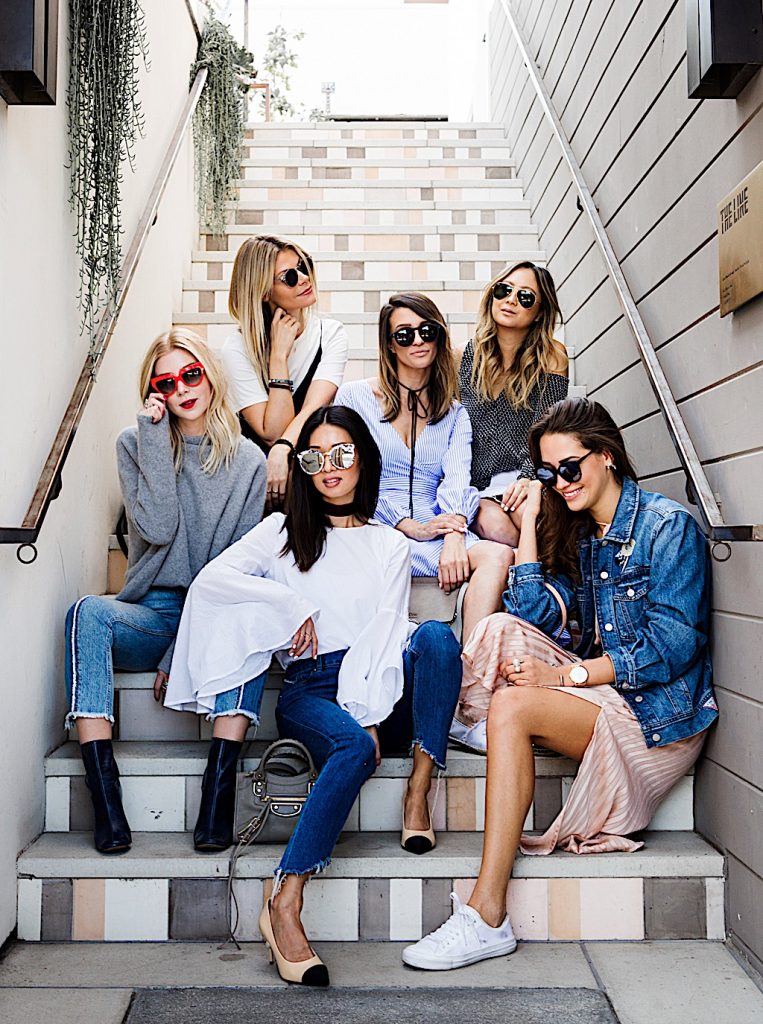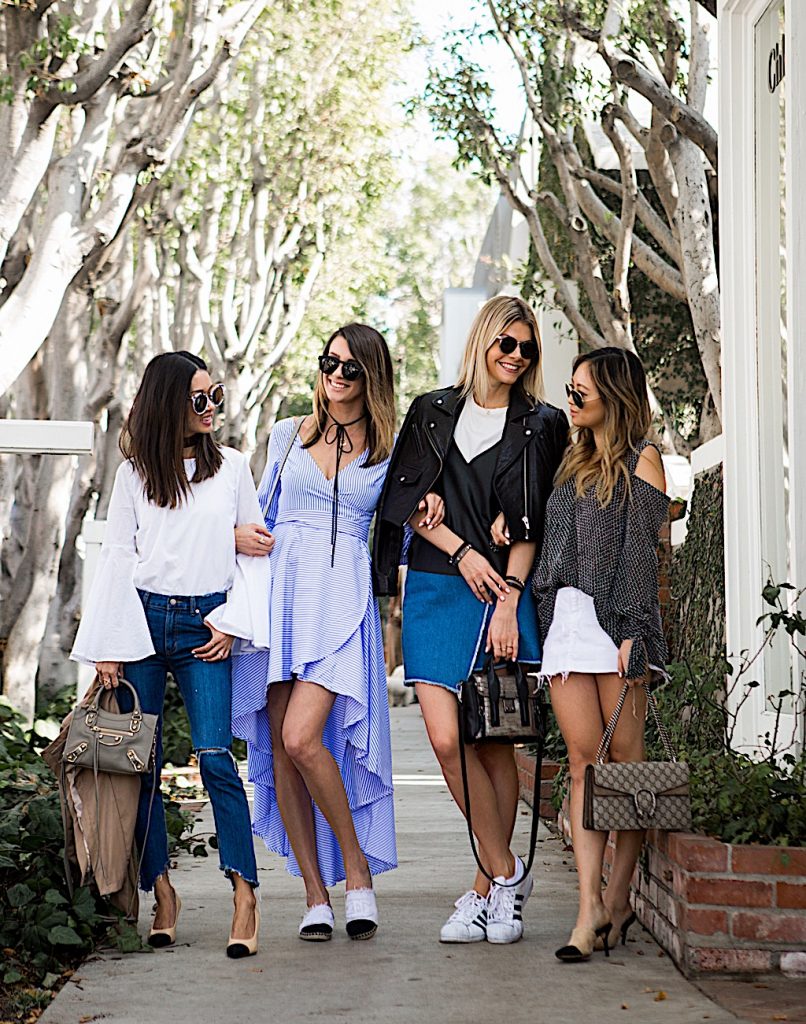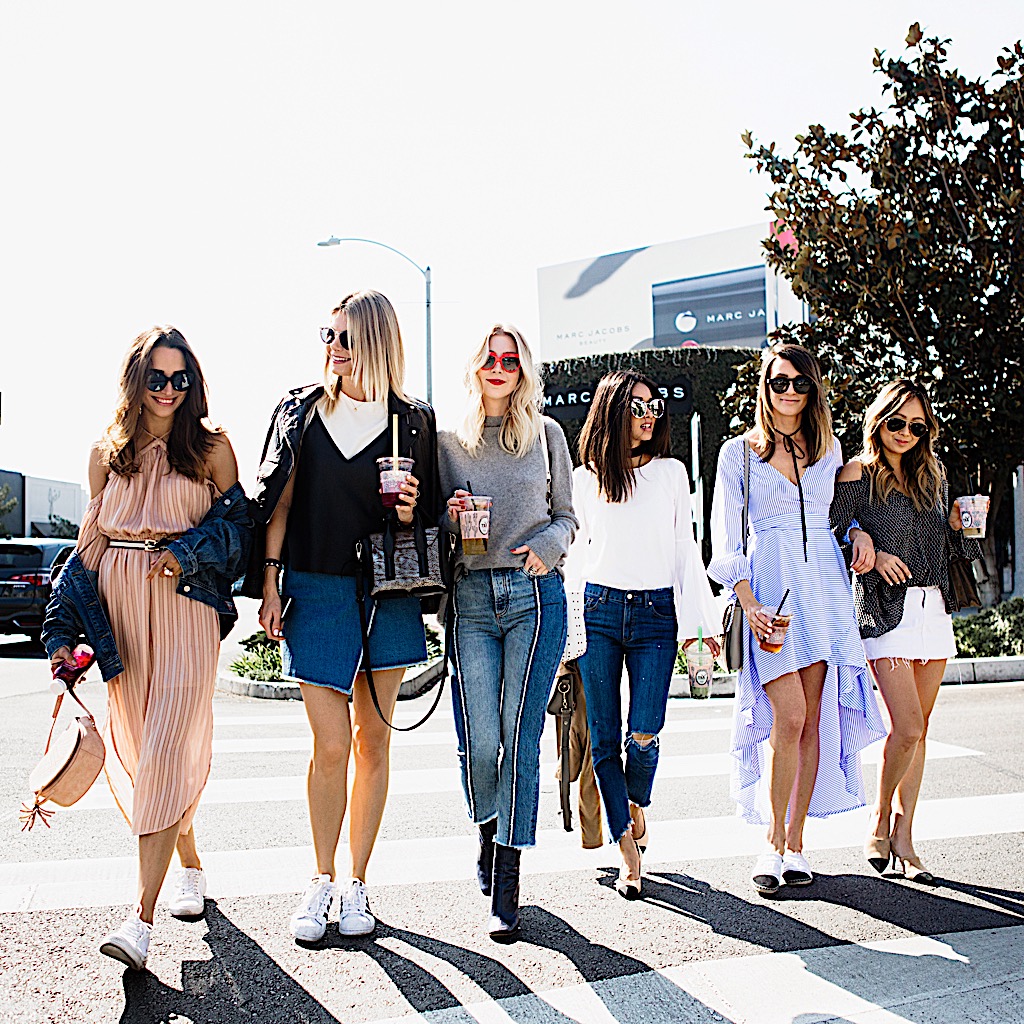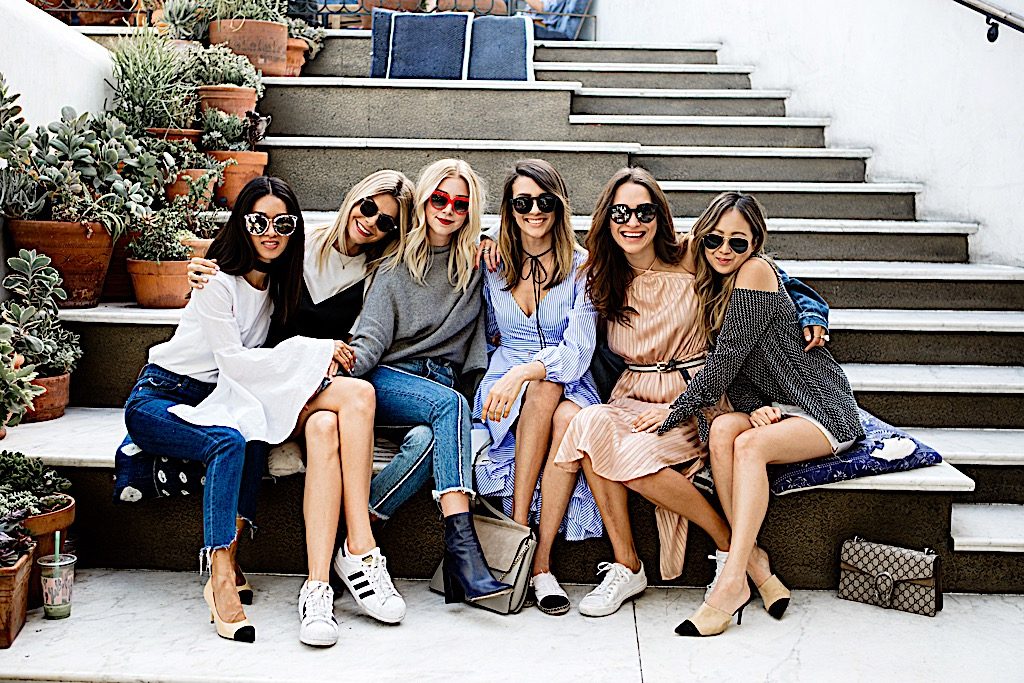 Thank you to Lauren Alexandra for capturing this amazing day!