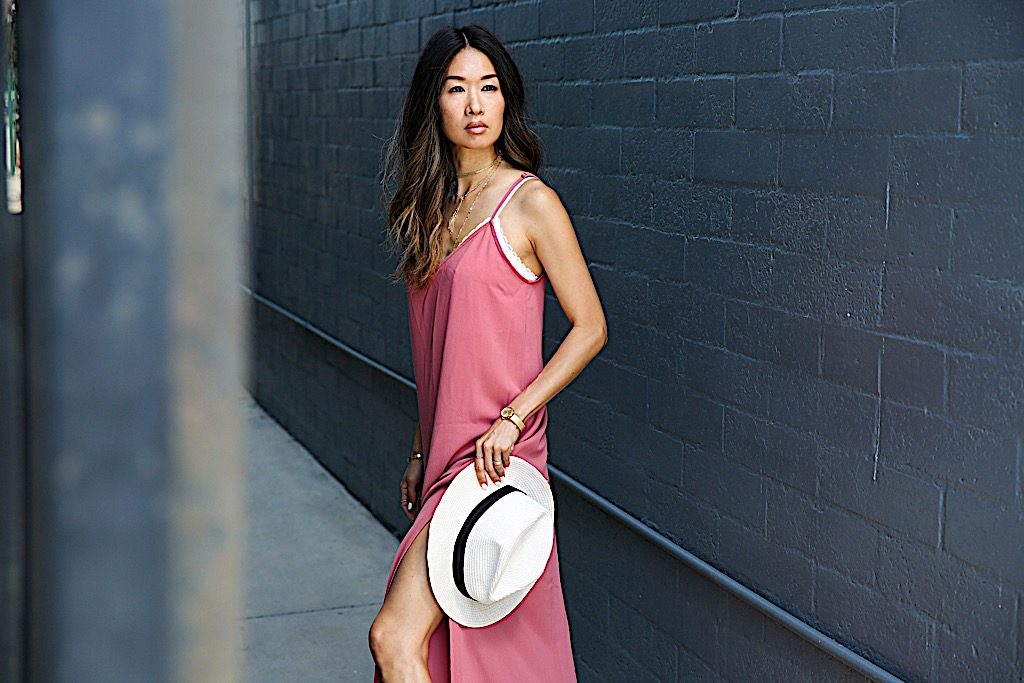 This post is sponsored by Maidenform. All opinions are my own.
Let's face it, as much as we love the sunshine and warmth, there is such a thing as too hot. Whenever summer rolls around the last thing you want to do is wear an uncomfortable, sweat-trapping bra. My solution for staying cool and looking cute in the summer is bralettes.
I've always been a fan of Maidenform bras but now I am fan of their bralettes too! This Long Lace Bralette has literally been a lifesaver for me during these summer months. This bralette allows for sweat to breathe and there is no comfortable padding, underwire, or thick straps to constrict you. In fact, you almost feel like you aren't even wearing a bra with this bralette.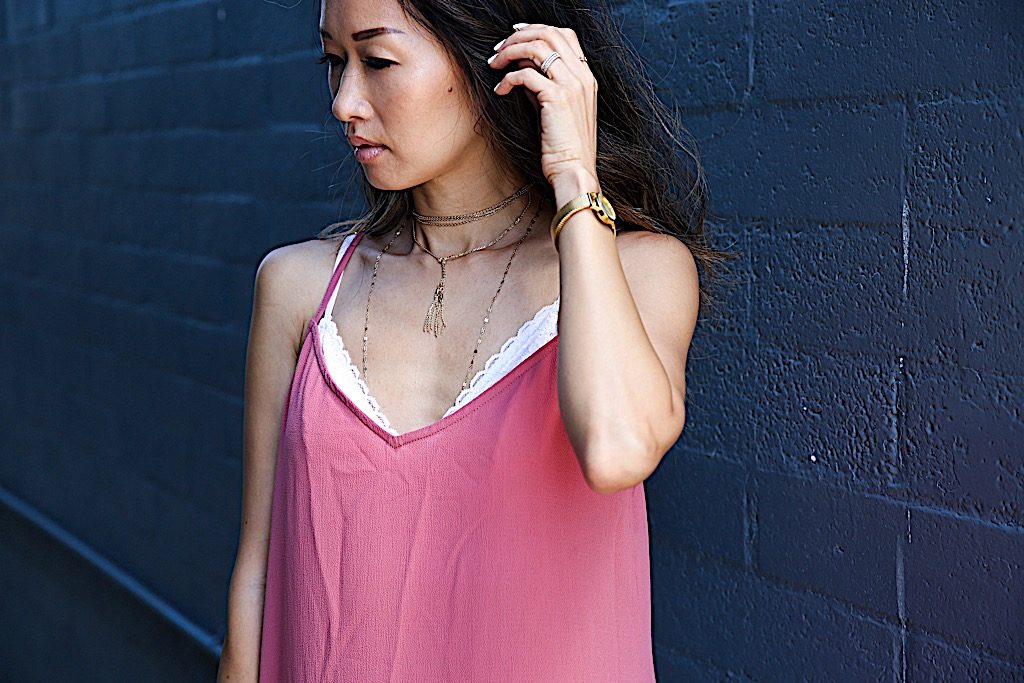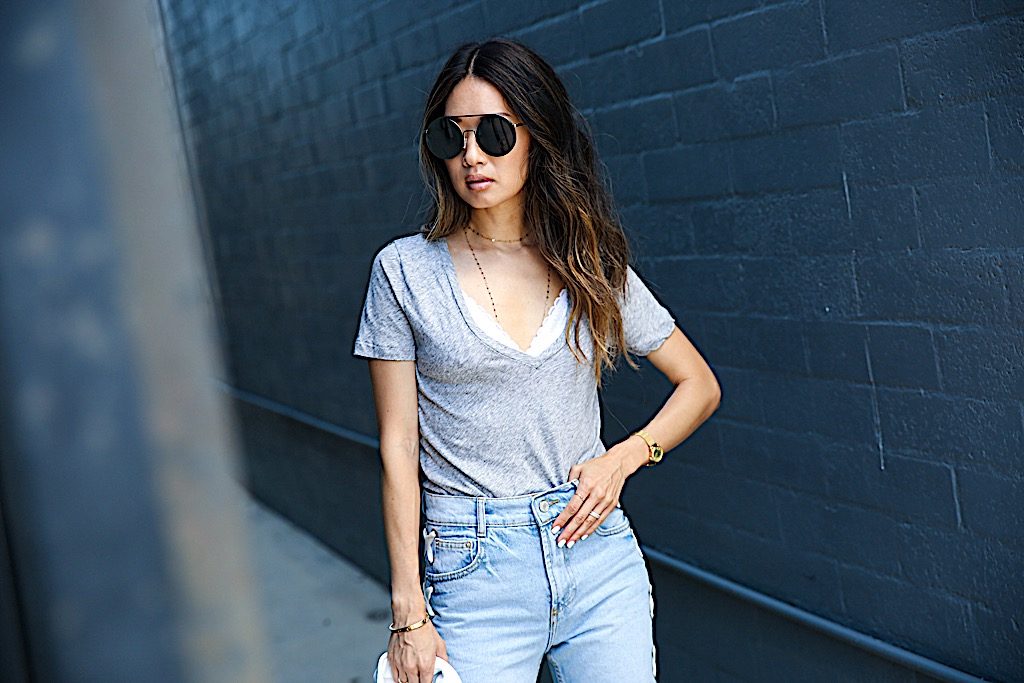 Bralettes are not only comfortable, they are also fun to style. I love this particular bralette because it is all lace with a wide band making it a longline style (almost like a crop top). The deep v cut with lace neckline makes this the perfect barrette to wear under loose fitting summer dresses and v-neck tees. The cups are also covered with lace for modesty and support so you can wear this bralette under sheer tops without showing too much. What I also like about wearing a bralette in the summer is that I can let the lacy, feminine touches peek out from a top or dress for a subtle hint of sexiness.
/ Ways to Style a Bralette /
With a backless sundress when you don't want to go braless
Under a v-neck tee shirt or camisole (peeking out from the front)
A button down shirt tied at the waist (leave a few buttons undone at top)
Under a sheer blouse
With cut offs and a kimono/ robe
With a high waisted maxi skirt and a cropped denim/ leather jacket
Under a muscle tank
Under overalls
Under a loose-fitting or off the shoulder sweater
I would love to hear if you've tried a bralette before and why you love them in the comments below. By commenting, you are entering for a chance to win an amazing Maidenform bralette (THREE winners will be chosen)! THE GIVEAWAY IS NOW CLOSED. The three winners are @shelbyacarlson, @abigail_mae2, and @dharaniv. Thank you for participating!
/ Giveaway Instructions /
Leave a comment sharing why you love bralettes!
Follow me @dailykongfidence on Instagram
Follow @Maidenform on Instagram
The giveaway will take place from Monday, August 7, 2017, 11:00AM PST through Wednesday, August 9, 2017, 11:59PM PST. The winners will be announced on my blog and Instagram Stories.
*Disclaimer: Maidenform is the prize sponsors only.*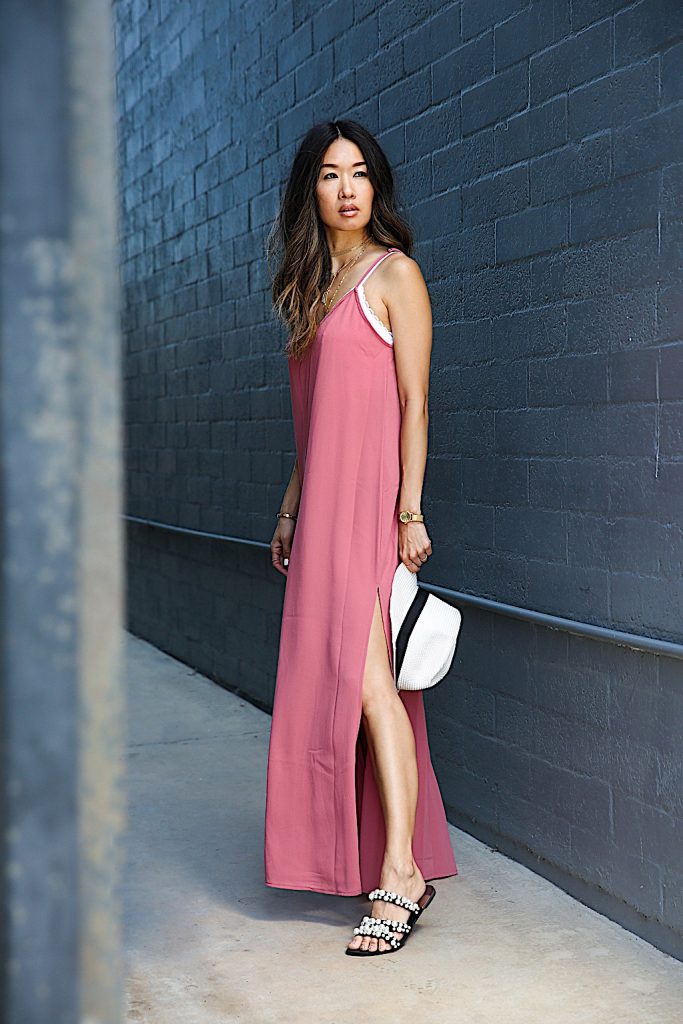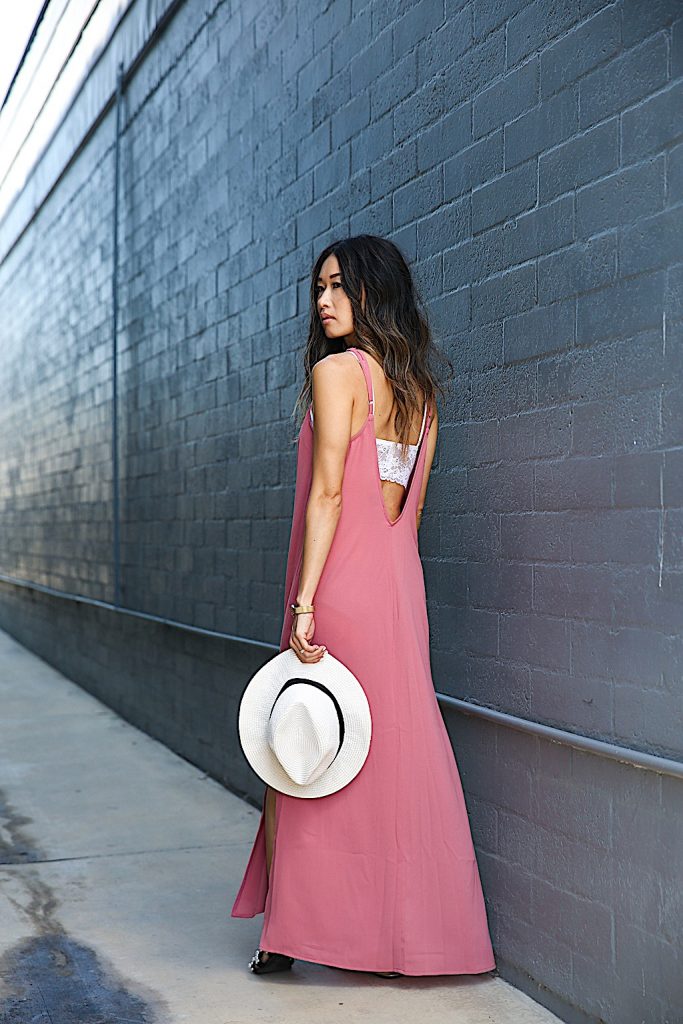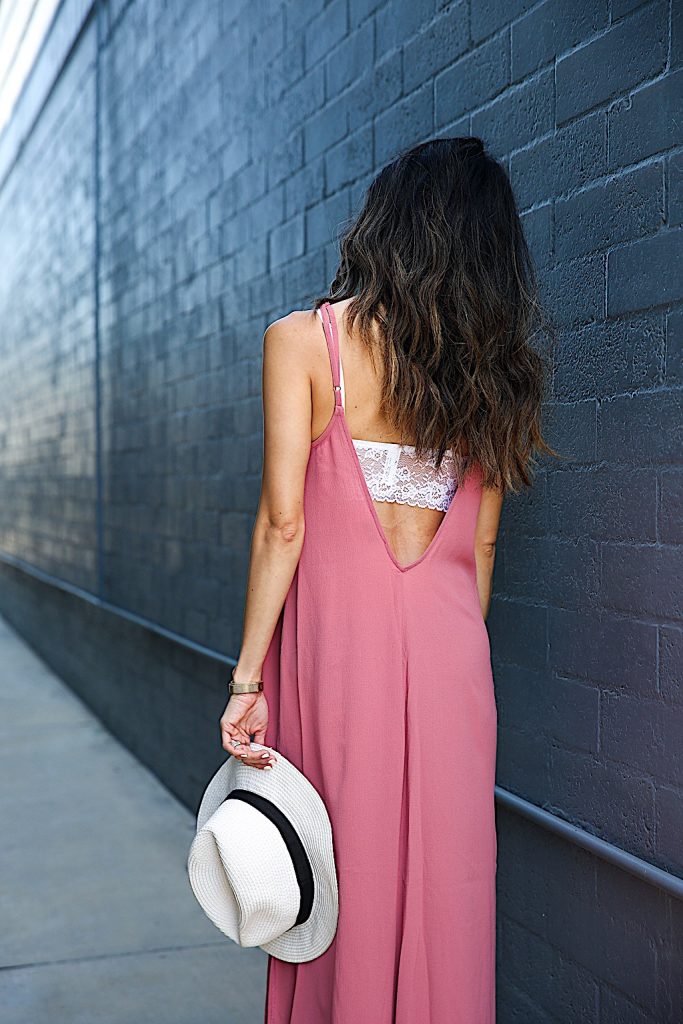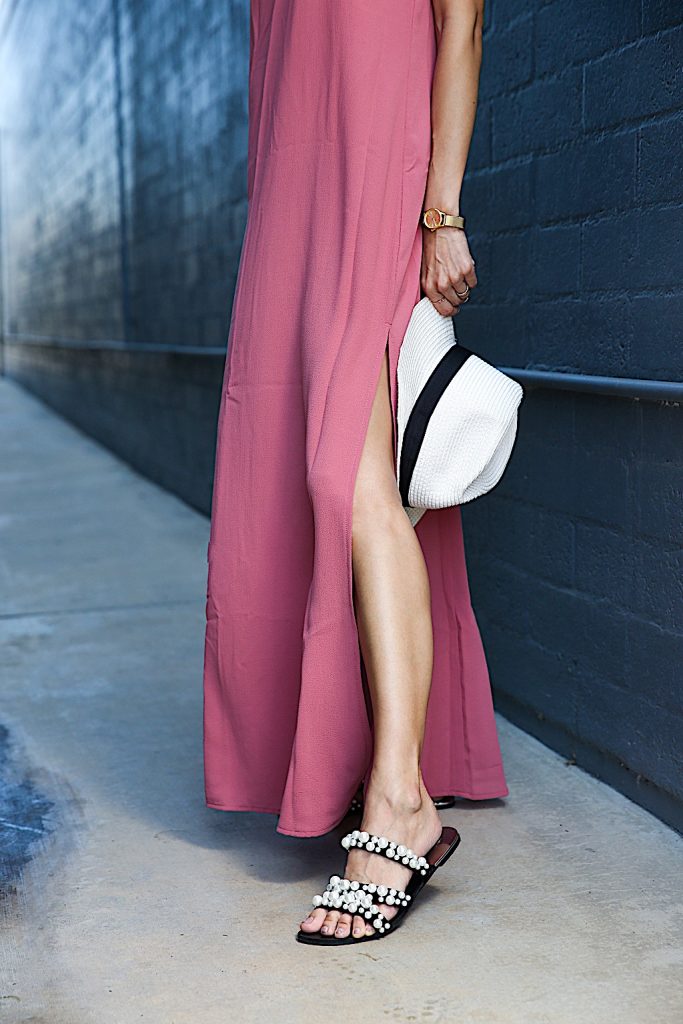 / Maxi Dress Look /
Dress | Show Me Your Mumu
Bralette | Maidenform
Hat | Rag & Bone
Watch | Cluse
Slides | Zara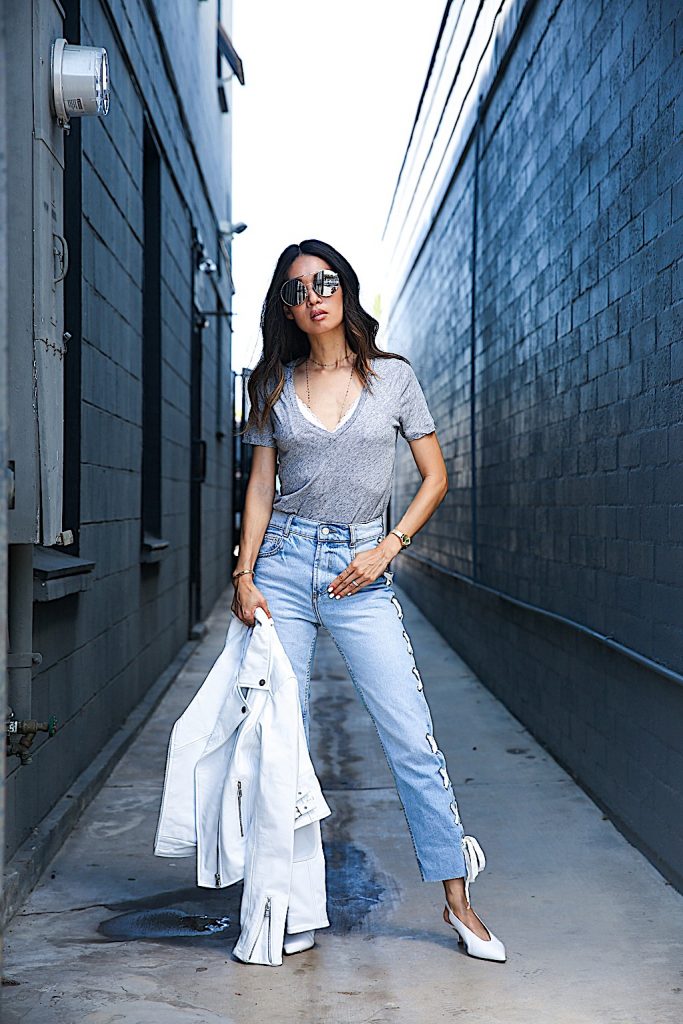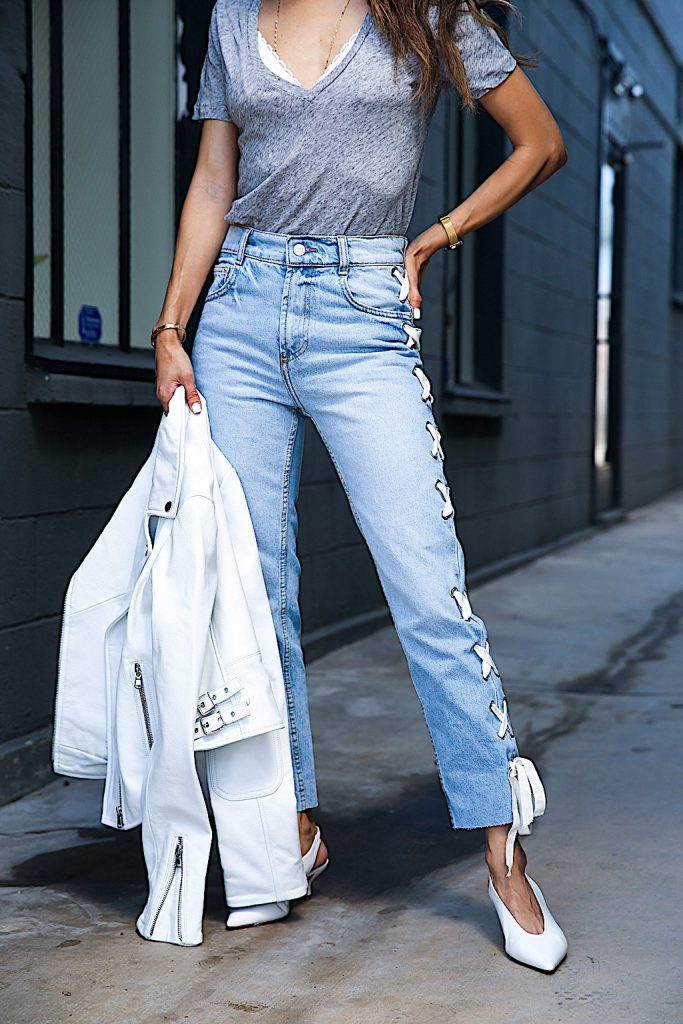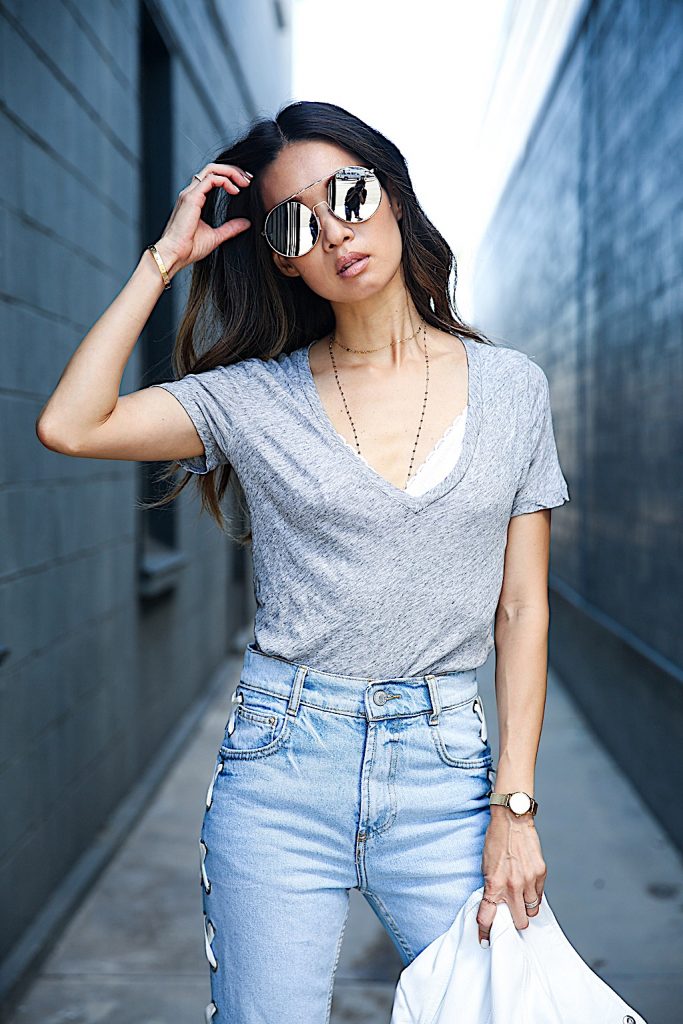 / V-Neck Tee Look /
Tee | J. Crew
Bralette | Maidenform
Jeans | Zara
Jacket | DSTLD
Shoes | Zara