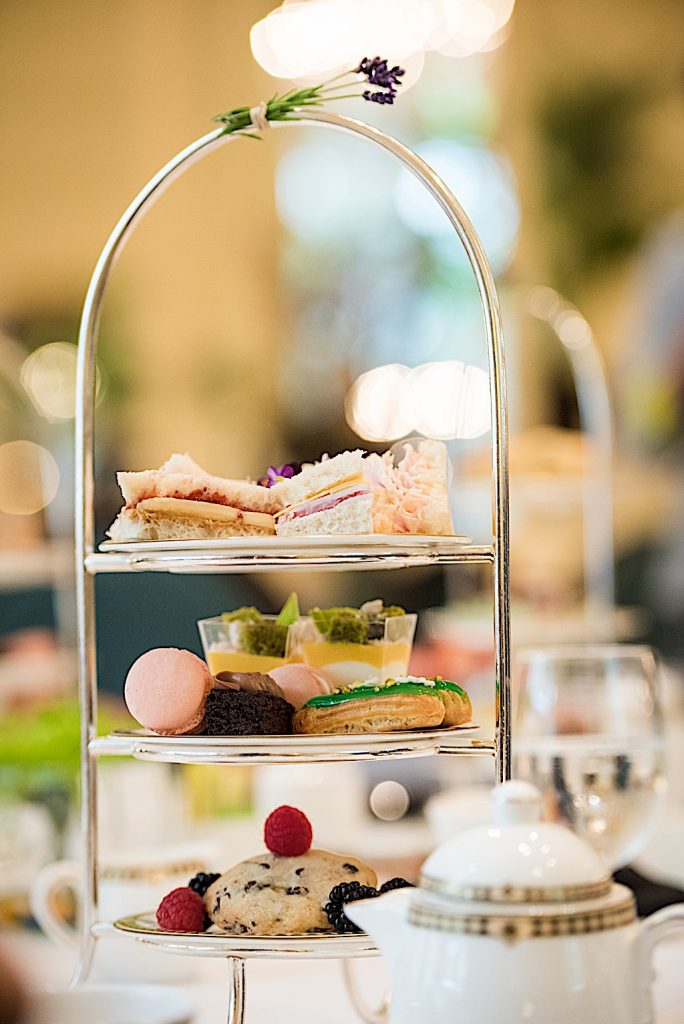 When it comes to Afternoon Tea, it is all about the experience. The experience of being transported to another time and place, dressing up in something fancy, munching on dainty finger sandwiches while sipping hot, exotic teas, and getting lost in the elegance and refinement of it all.
Within the opulent Fairmont Olympic Hotel, Afternoon Tea is served at The Georgian Restaurant. From the marbled stairs leading up to the double door entrance of The Georgian, to the moment you step into the restaurant, you immediately feel a sense of splendor wash over you. Your eyes unknowing gaze upwards as you take in the elevated ceilings held up by grand, molded columns. Large Palladian windows show views of downtown Seattle and massive, incandescent chandeliers take over the sun kissed room. The palest shade of yellow covers the walls piped with white, intricate moldings, and plush oval-backed chairs and velvety-soft banquettes add to the exquisite decor. Every image you had about the centuries-old tradition of Afternoon Tea is reflected in this immaculate, lavish space.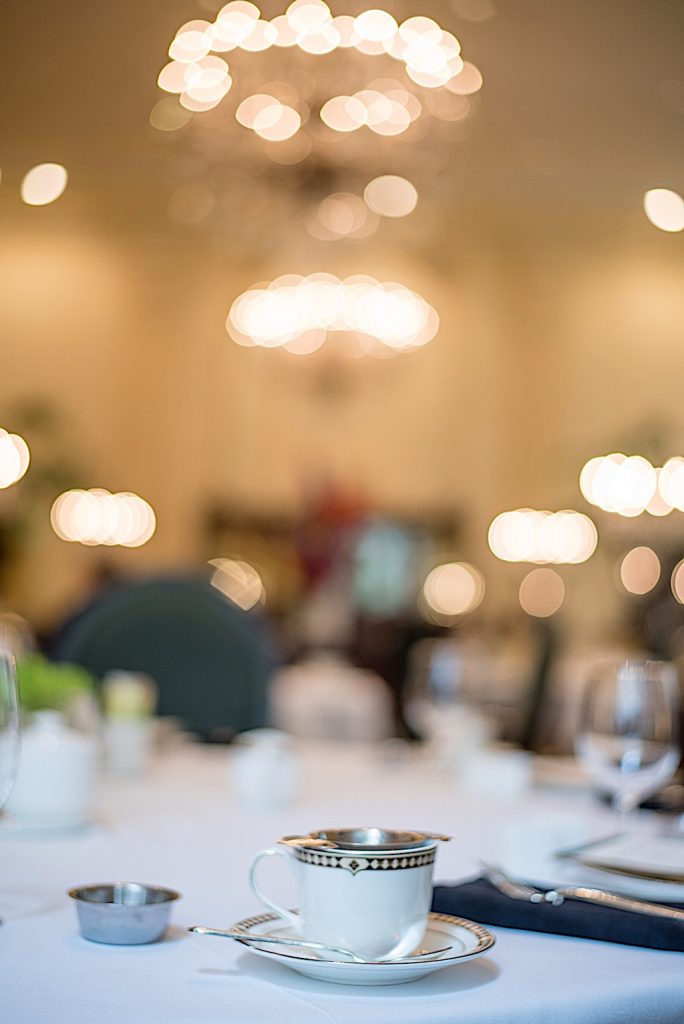 Tea gets underway with a glass of Prosecco, mimosa, or rosé (my selection) poured with precision and grace by a member of the well-dressed staff. The preset Tea Menu offers an array of fruits, sandwiches, desserts, scones, cakes, and pastries, with plenty of delectables to go around and leave your bellies full.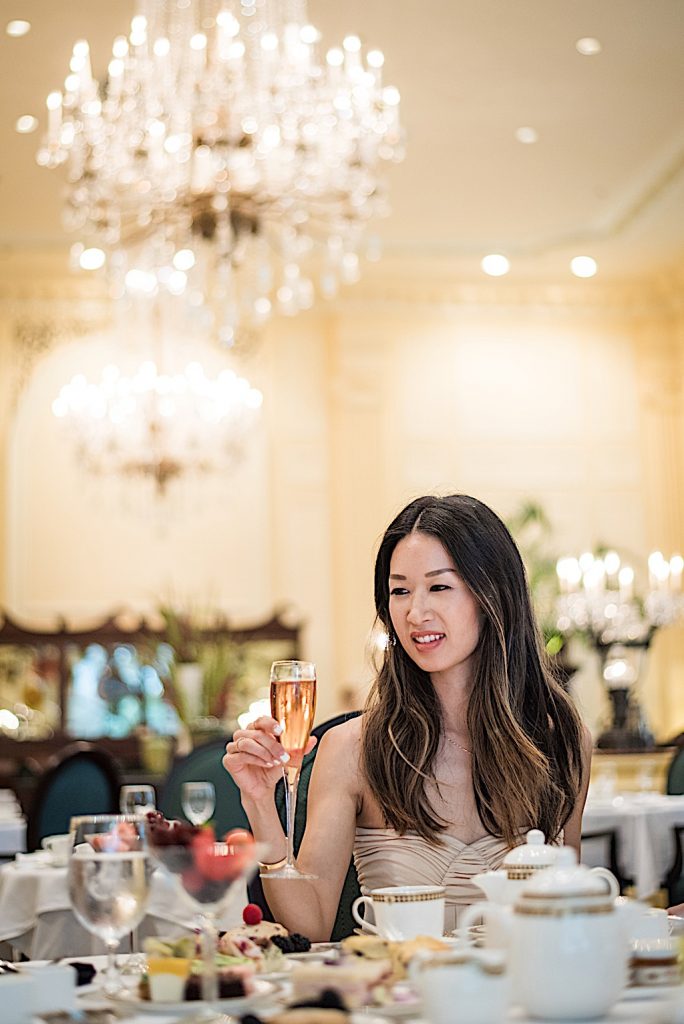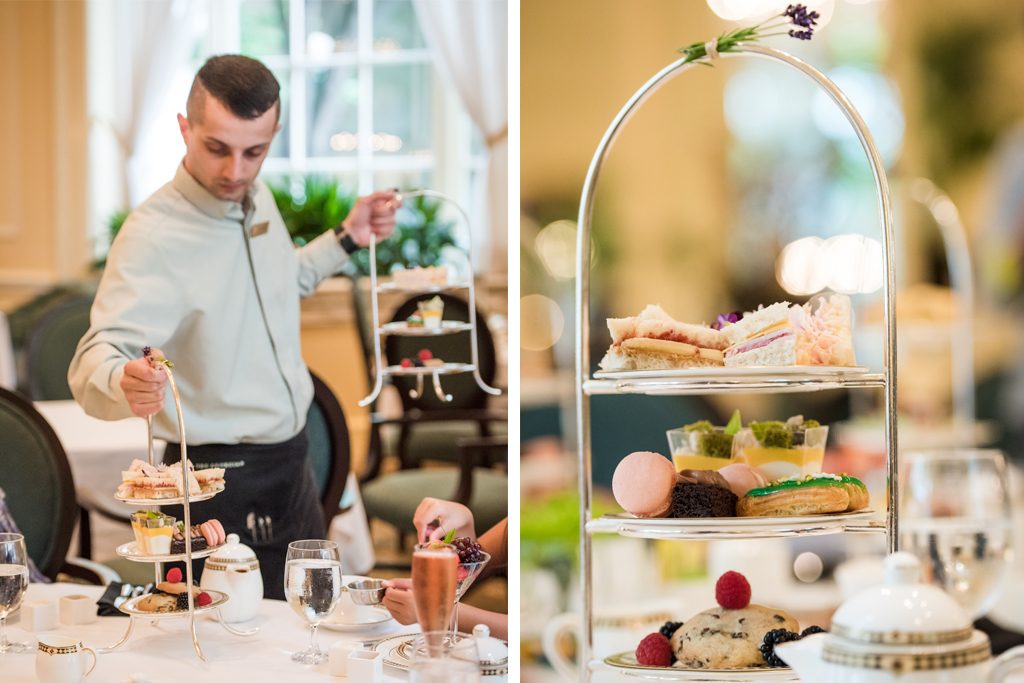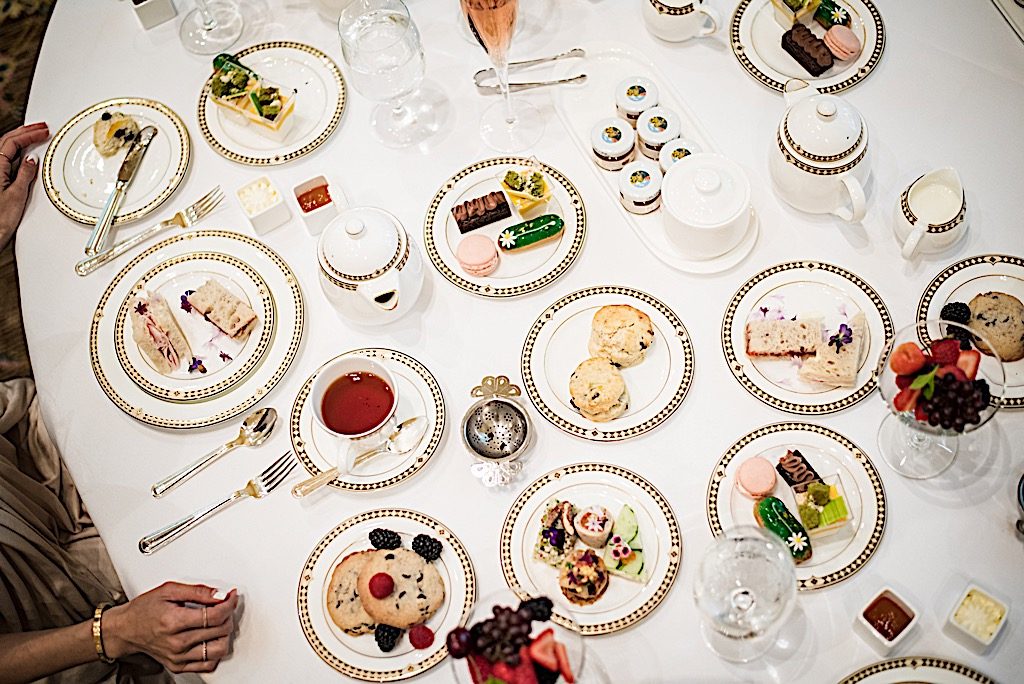 The first course comprises of a martini glass filled with the sweetest, local mixed berries, champagne grapes, and cherries, serving as a palette cleanser before the tea sandwiches arrive. The second course of tea sandwiches comes as quite a display. Edible flowers grown from the rooftop garden at the Fairmont Olympic Hotel adorn the light bites. A deluge of traditional tea sandwiches such as Curried Salmon Egg Salad and Cucumber Watercress with creme fraiche cascade down a three-tired cake stand. Also included are Grilled Prawn sandwiches with tomato jam and mango salsa (my personal favorite of the four sandwiches) and Turkey Waldorf sandwiches laden with pecans and herbs. Sweet treats add vibrant colors into the tiered display with rose water raspberry macarons, milk chocolate brownie, matcha mango cheesecake, and pistachio eclairs. All made in-house by the pastry chef, these desserts will leave your sweet tooth more than content. With over ten types of tea to choose from, including a 1907 Blend created for the celebration of Fairmont Hotels & Resorts Centennial Anniversary, the selection has something for everyone.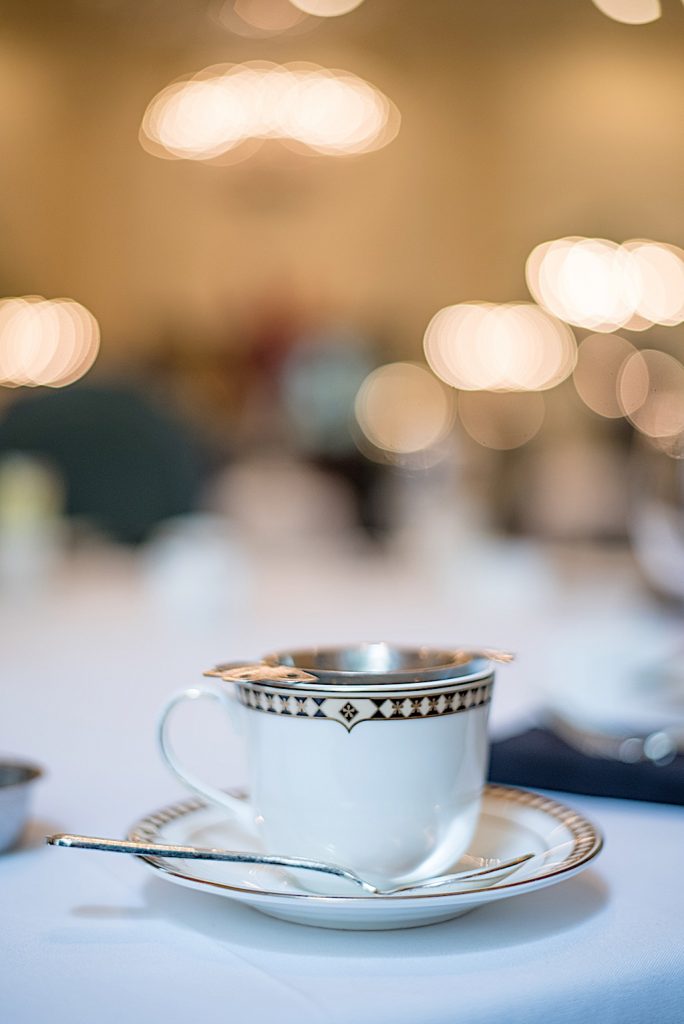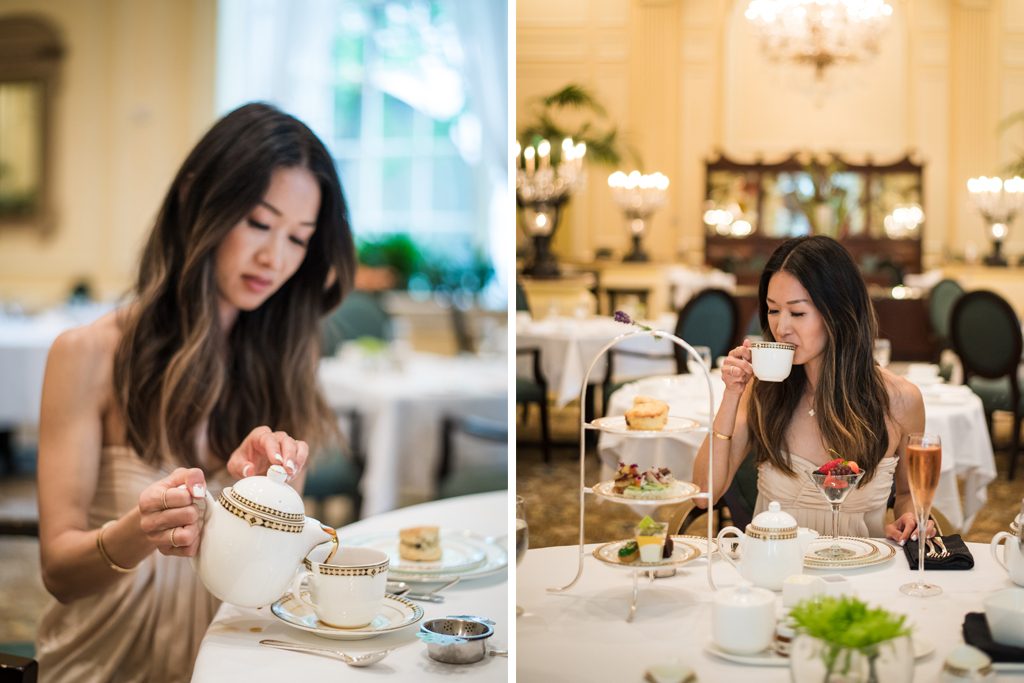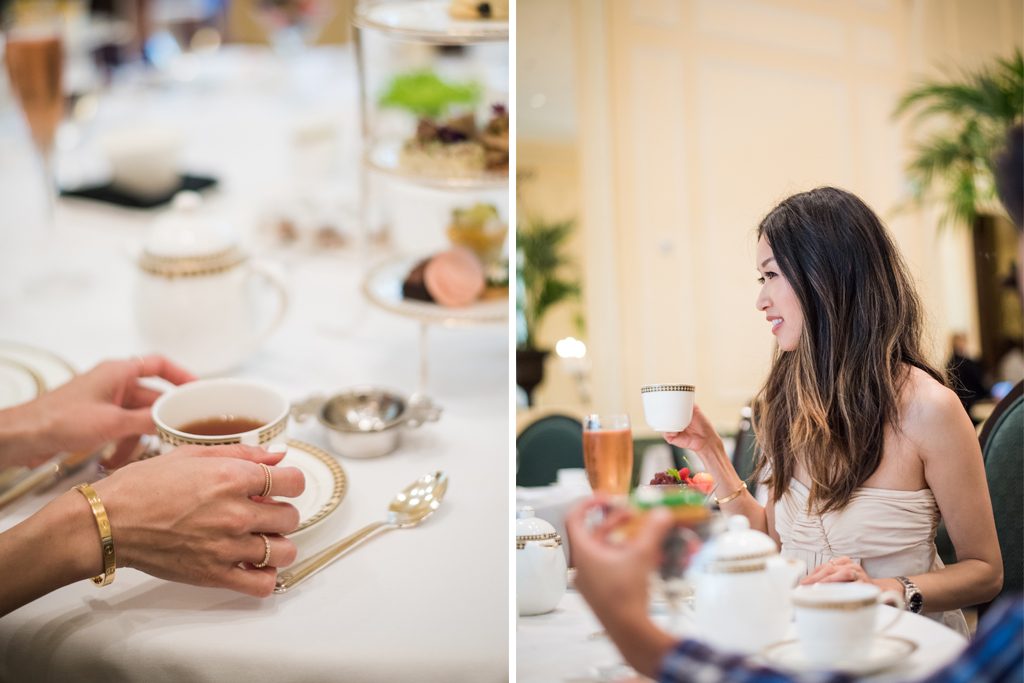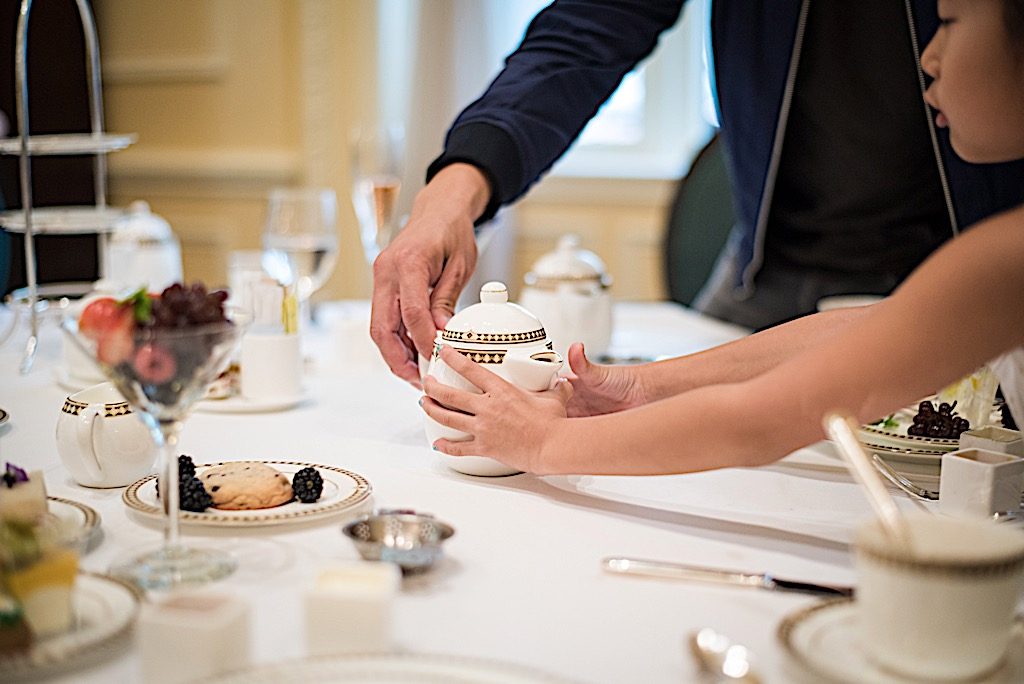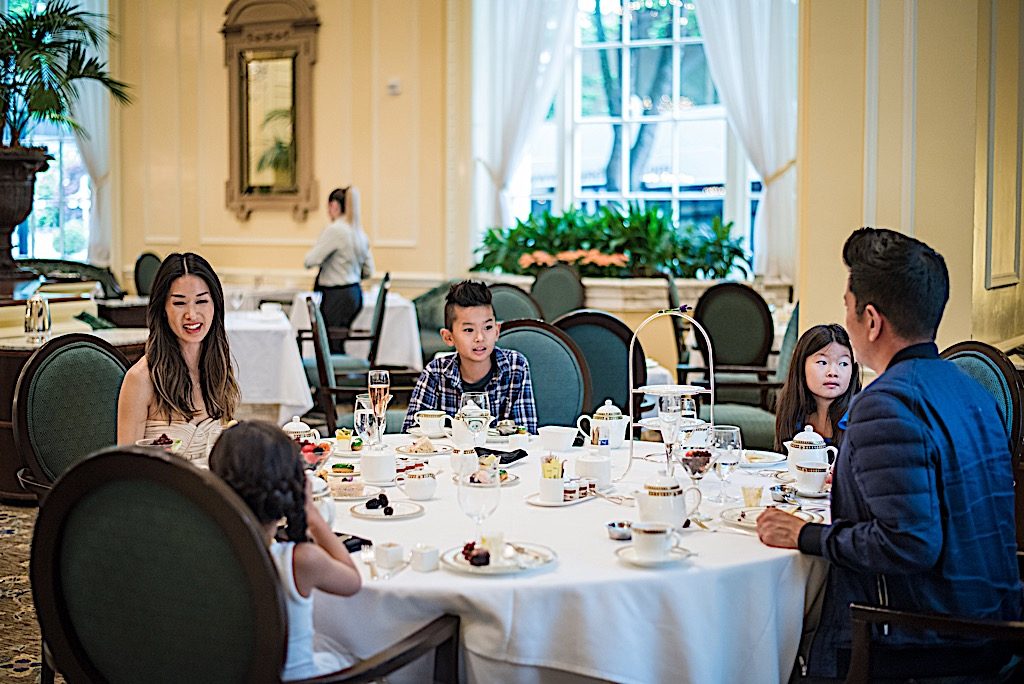 Let's not forget the children for they have come to experience Afternoon Tea as well! While the opulence of The Georgian suits us adults, that sense of formality seems to dissipate as you hear laughter from the children who are truly enjoying this adventure. The staff are patient as crumbs litter the pristine tablecloth and requests for more mini marshmallows for their hot chocolate (in lieu of tea) are repeated over and over again. The kid-friendly touches from PB&J and turkey sandwiches to the simplest yet much appreciated chocolate chip cookies makes dining with the kiddos so much fun.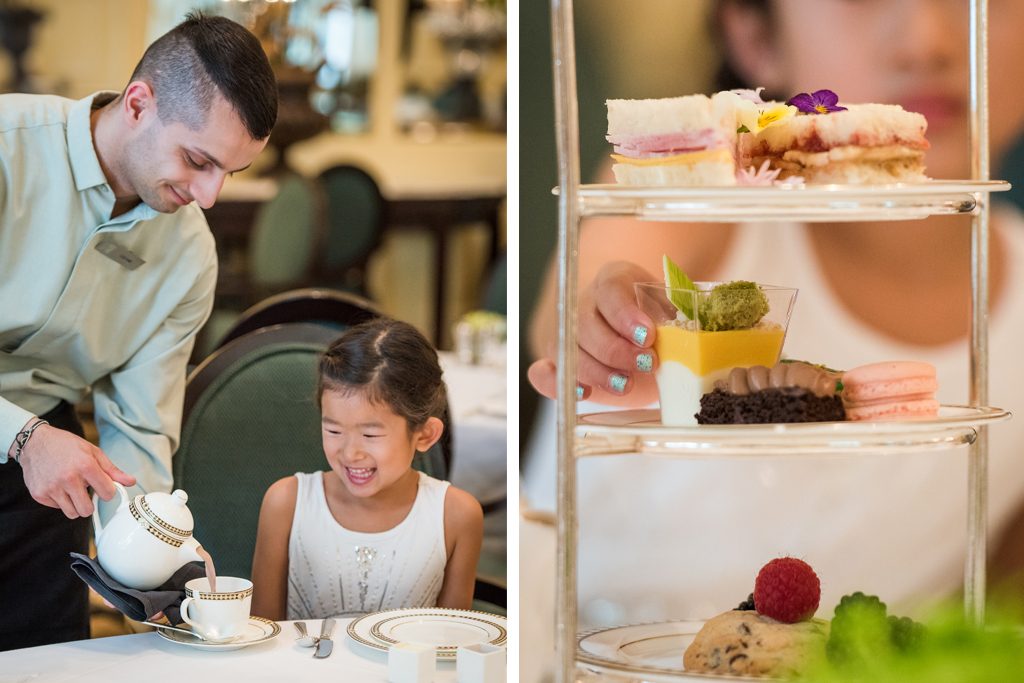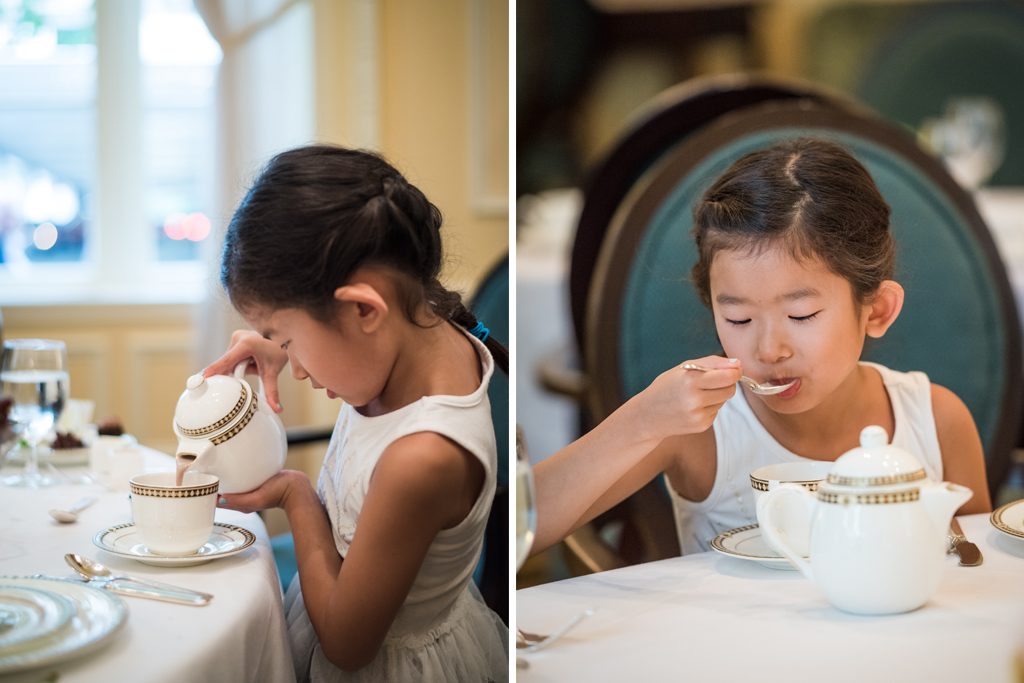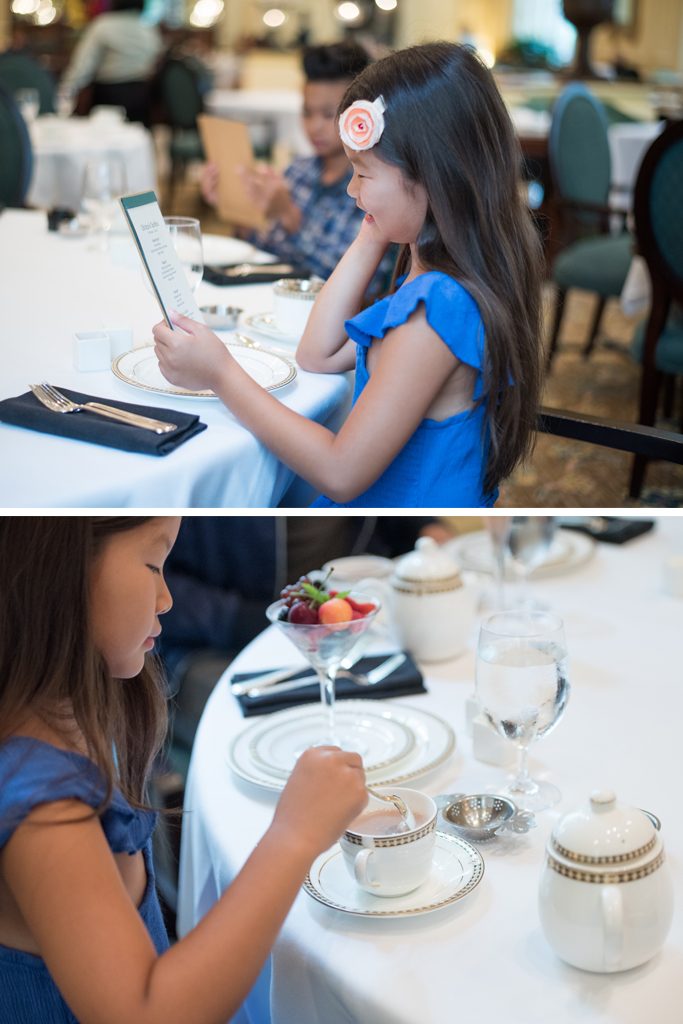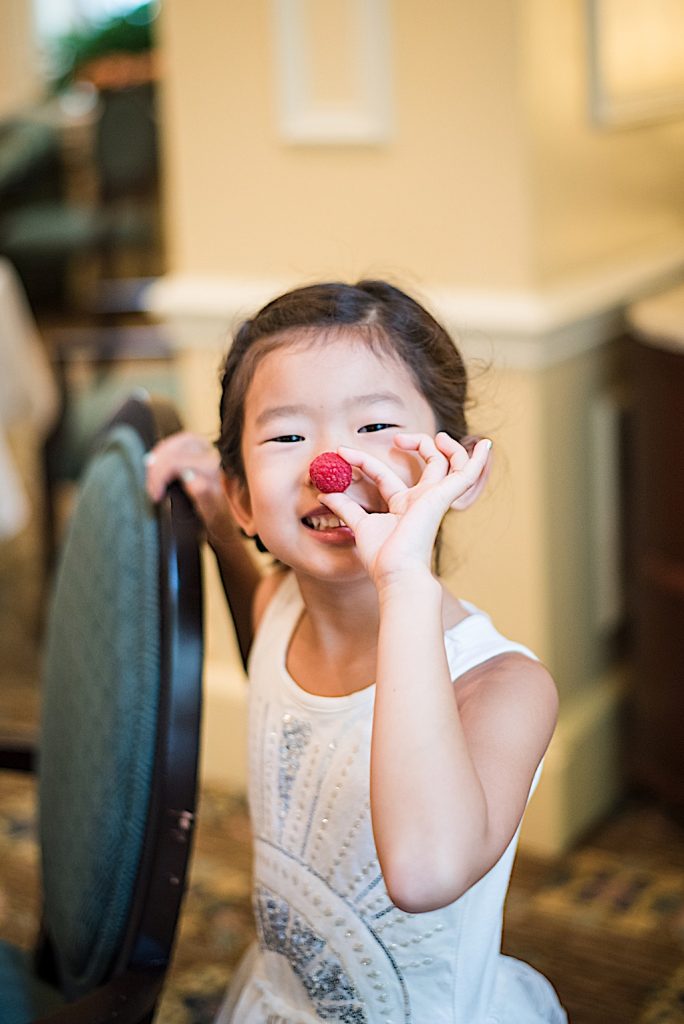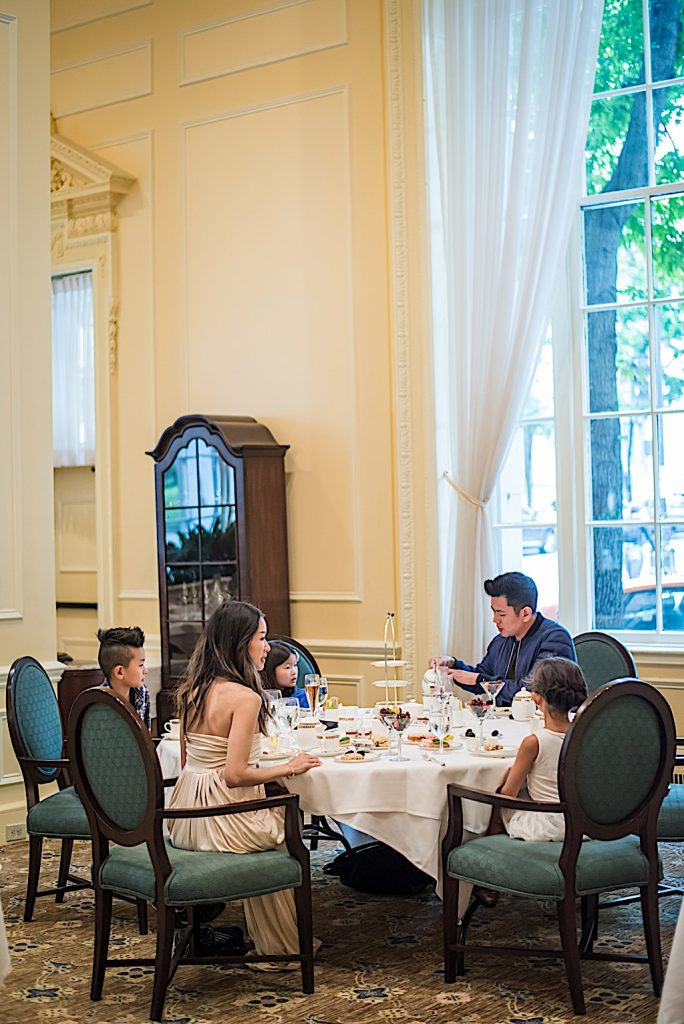 The service is seamless and attentive and even personal with the Chef that comes by and introduces himself, wanting to make sure we are having an enjoyable time. We luck out and even get tour of the private rooftop garden and beehives where the Fairmont Olympic Hotel grows their own herbs, edible flowers, and houses beehives with over 30,000 bees which produce 300 pounds of honey! This is just another example of a Fairmont Moment and experience we will never forget.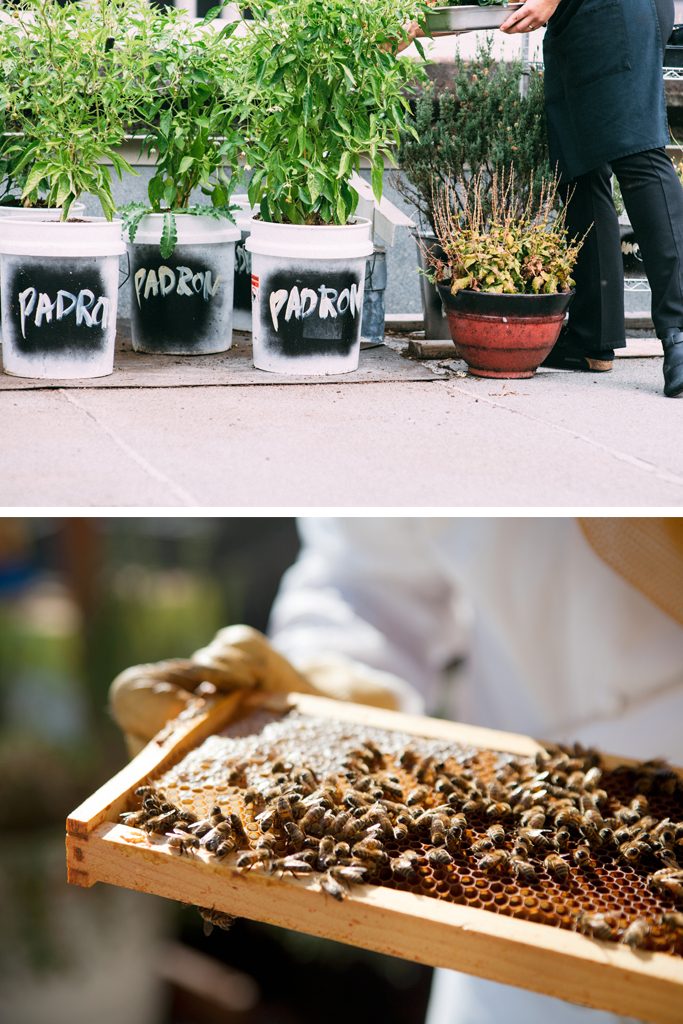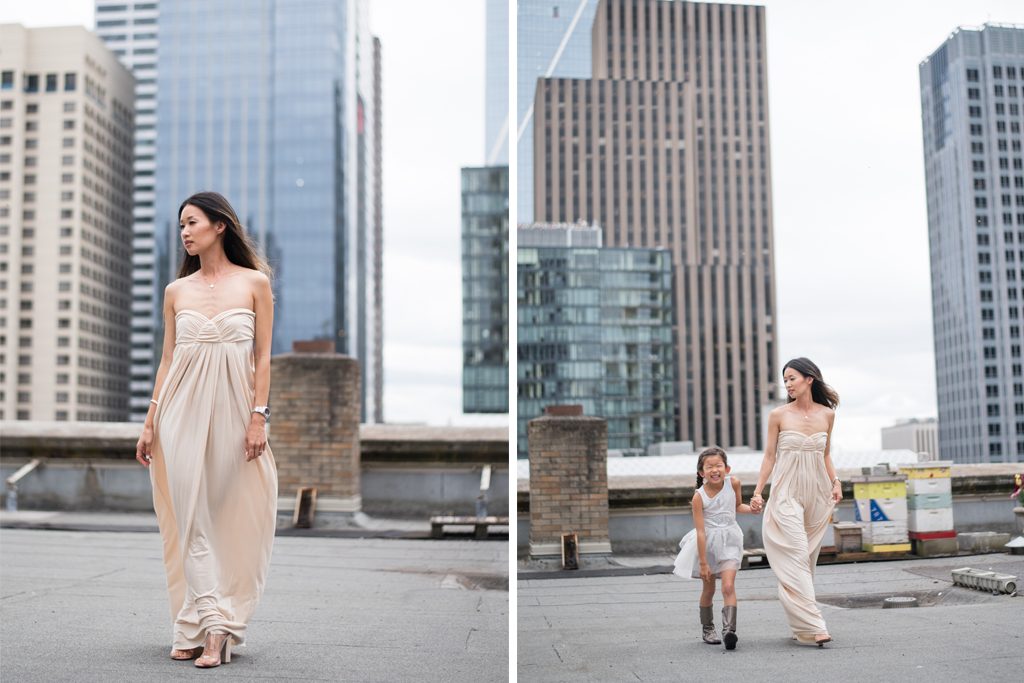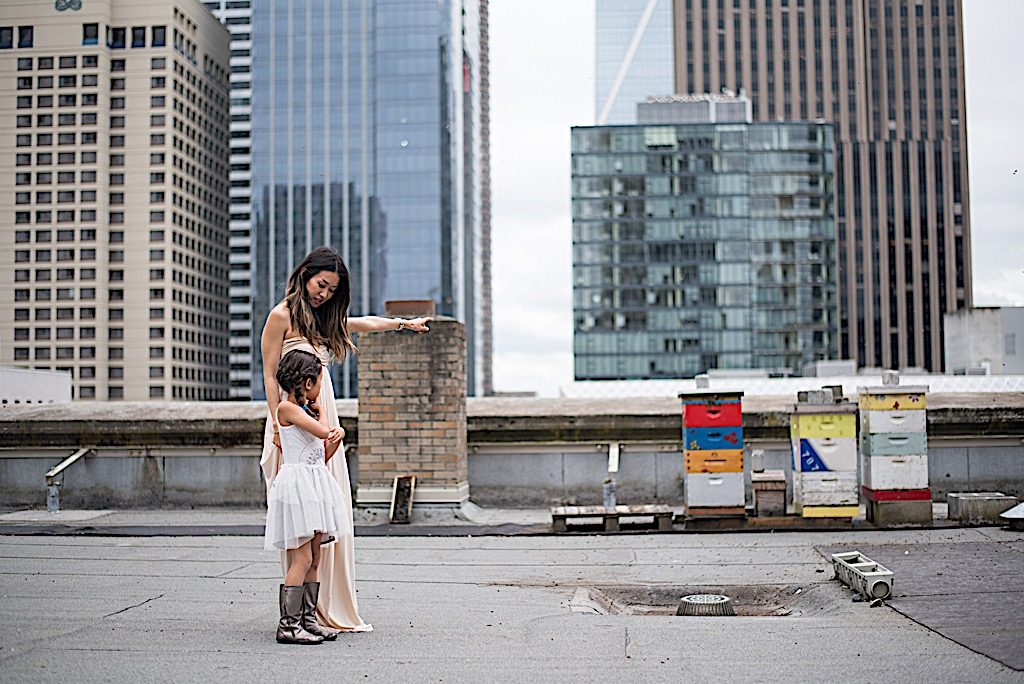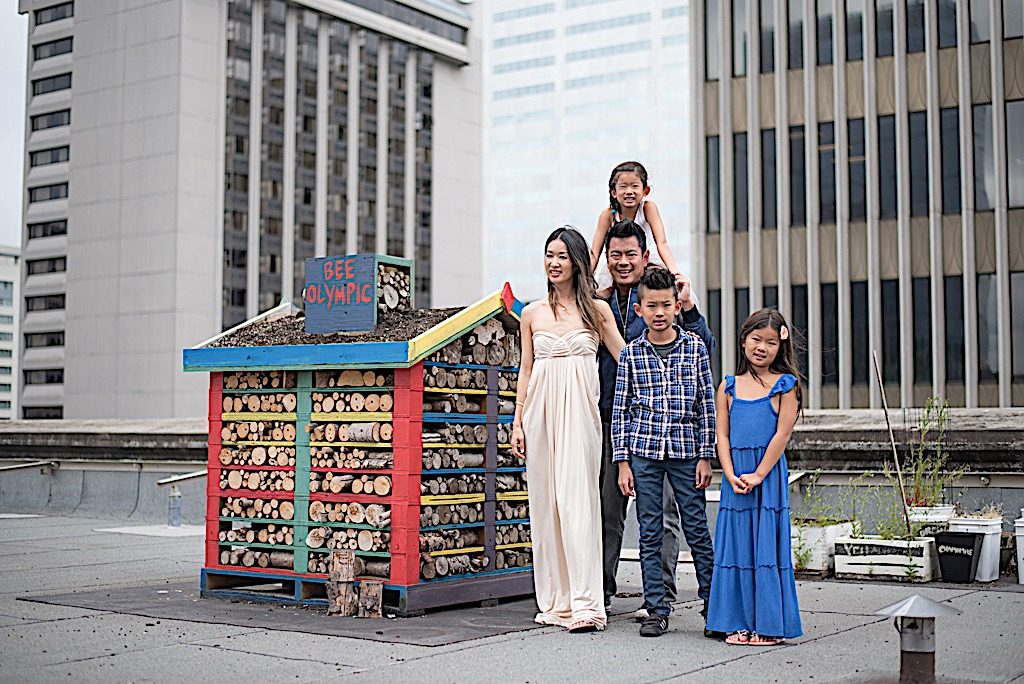 Whether you're looking to book an Afternoon Tea for two or mark a special occasion with family, The Georgian has created a tea menu worthy of bragging rights, but more than that, an elegant experience that will be a fond memory for all.
The Georgian Restaurant
411 University Street
Seattle, Washington 98101
206.621.7889
(Reservations recommended)
Days and Times
Cost: Adults – $49 with sparkling wine, $39 without
Children – $18 (4-12 years old)
Hours: M-F 11:30AM – 2:30PM / Sat-Sun 12:00PM – 2:30PM
/ Photos by Cassie Bergman /
Thank you Fairmont Olympic Hotel for sponsoring this beautiful Afternoon Tea experience.