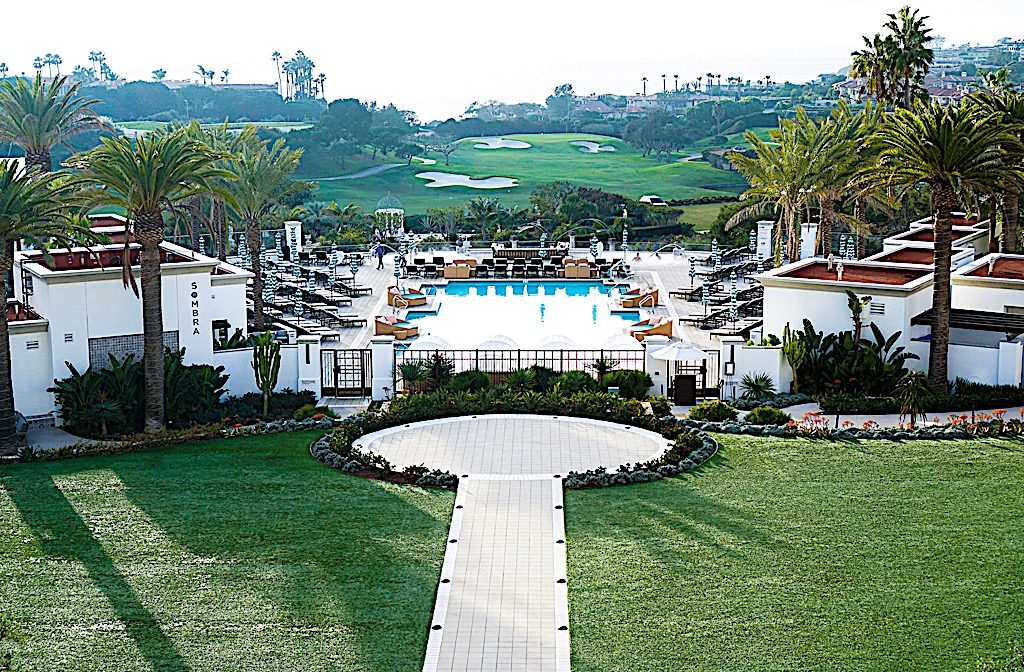 What I love about staycations is that even though you are not too far from home, you feel transported to another destination and it can feel like you are worlds away.
A few weekends ago I was swept to a luxurious, coastal playground at the newly renovated Monarch Beach Resort in Dana Point, CA (this used to be the old St. Regis Monarch Beach hotel and underwent $50 million in renovations). Although my stay was incredible short (how could it not be when you are at a fabulous resort like this?), it was just what I need to refocus, reenergize and reinvigorate for the week ahead.
Upon arrival at the Monarch Beach Resort, the majestic fountain display, swaying palm trees, and the nearby ocean breeze stalled my breath as I knew this stay would be just the calm I craved. The wide open windows of the hotel are welcoming with views of the endless Pacific Ocean. The coastal, yet modern interior decor embraces the beauty of the seaside while staying minimal and upscale.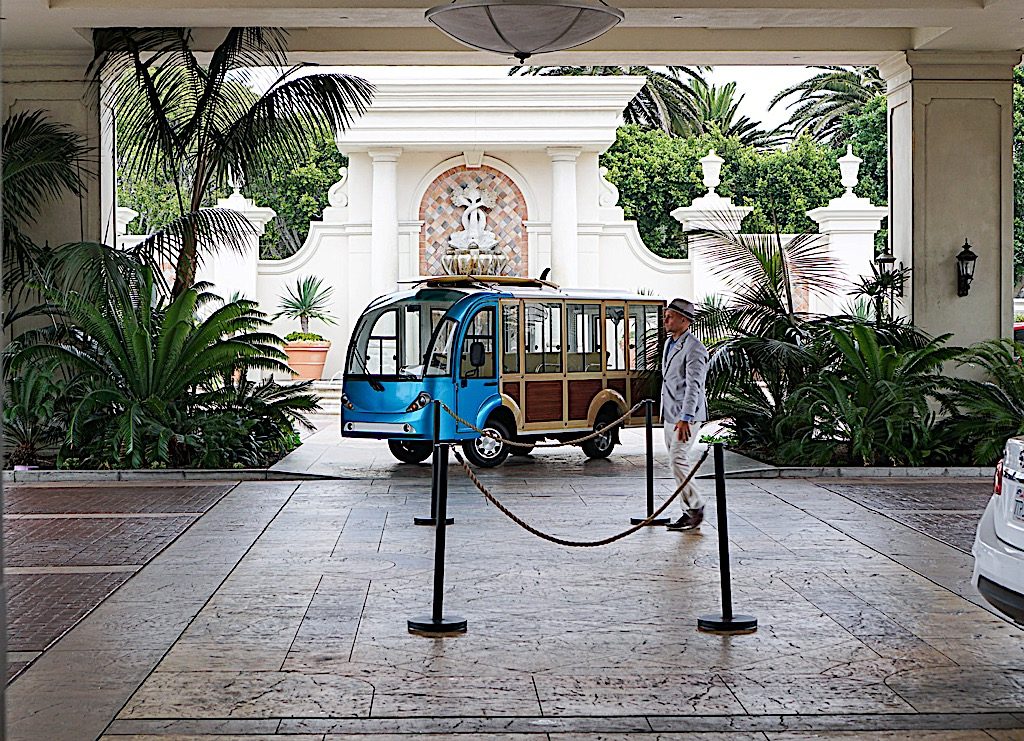 Valet entrance of the MBR complete with trolley to take you to the private beach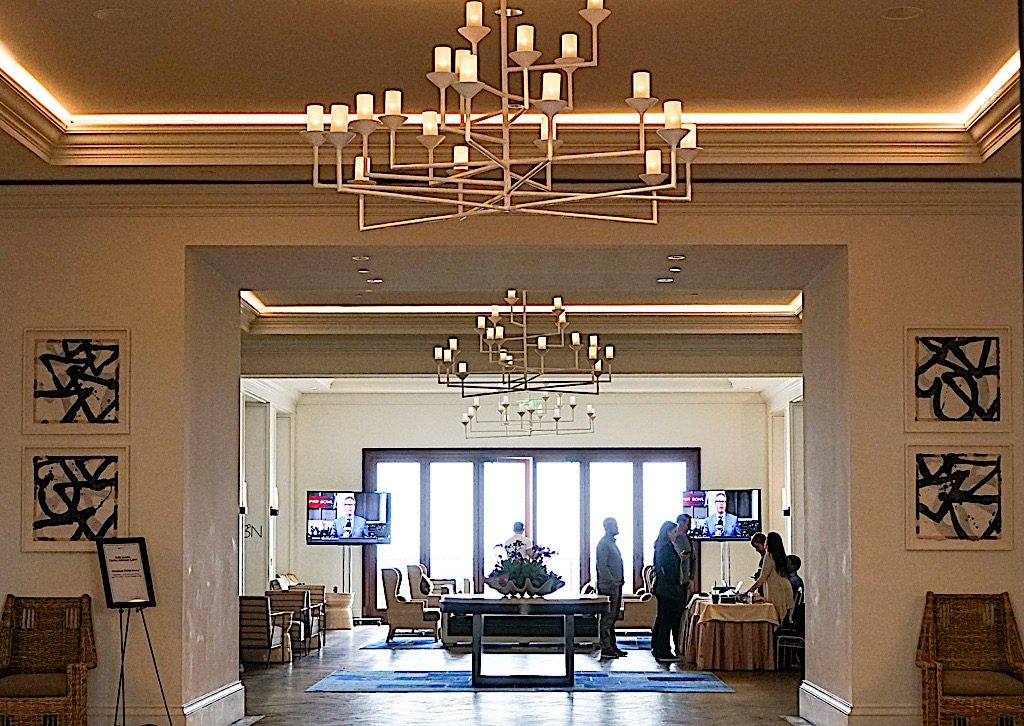 Lobby entrance of the resort
The Monarch Beach Resort property is in one word, grandeur. With the lush landscaping, perfectly manicured golf course and ocean views from every window, I can see why this is THE place to host weddings, special events, and parties. In fact, while we were here, the Children's Hospital of Orange County was holding a fundraiser dinner which included a star studded performance by Alicia Keys herself.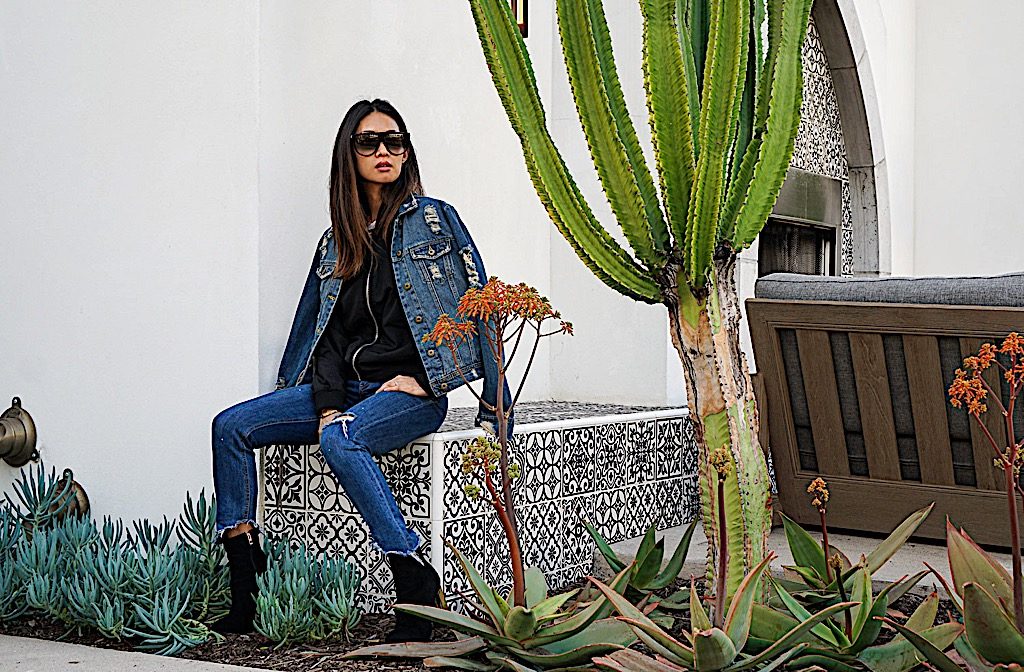 Beautiful succulent and landscaping all over the resort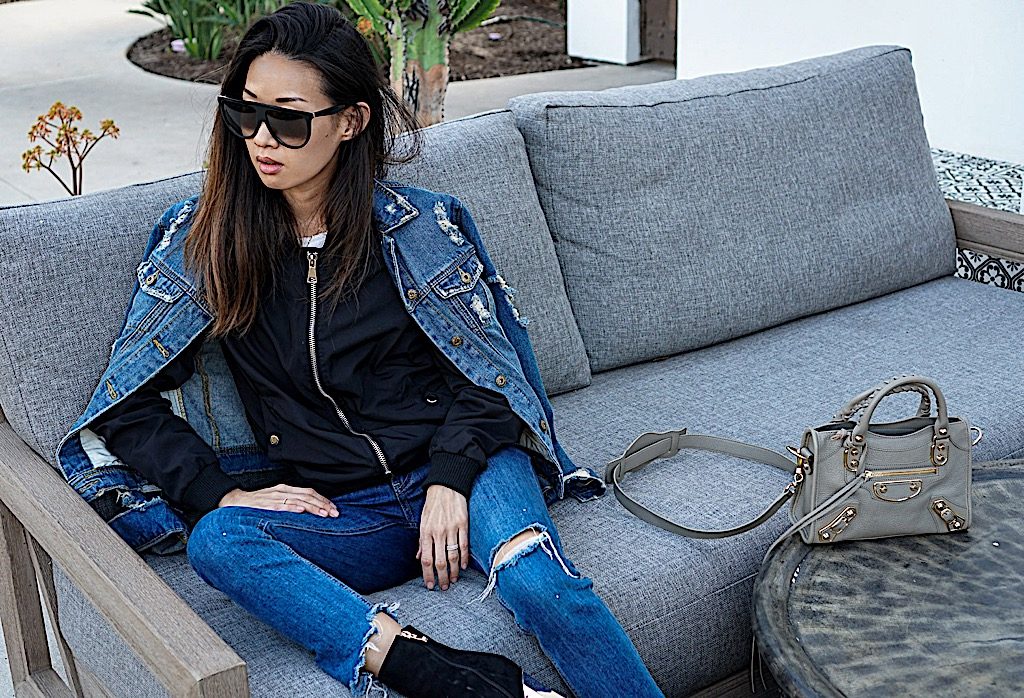 Taking it all in near the resort pool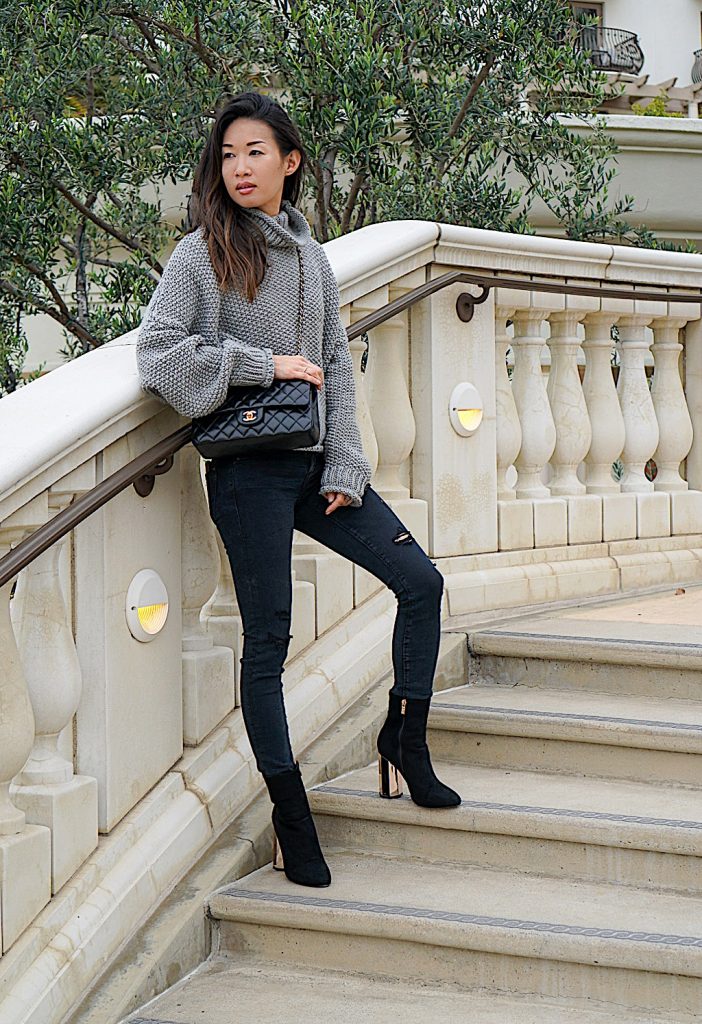 On the infamous steps from the resort to the grounds
I stayed in a standard guest room with the resort pool view and a peekaboo view of the ocean. The spacious 535 square feet room is the definition of comfortable elegance. Every room in this resort features a private balcony or patio to enjoy the fresh breeze of the ocean or capture the picturesque sunset. While a hotel room has to include many things to grab my attention, a comfortable bed for a restful sleep is undeniably at the top of my list. The luxurious goose-down comforter and the firm mattress definitely makes it almost impossible to get out of bed. The marble bathroom with soaking tub is equally relaxing as the bed while you indulge in the fragrant La Labo Santal toiletries. The standard guest room sleeps four, but if you require more space during your stay, you can see the larger room options here.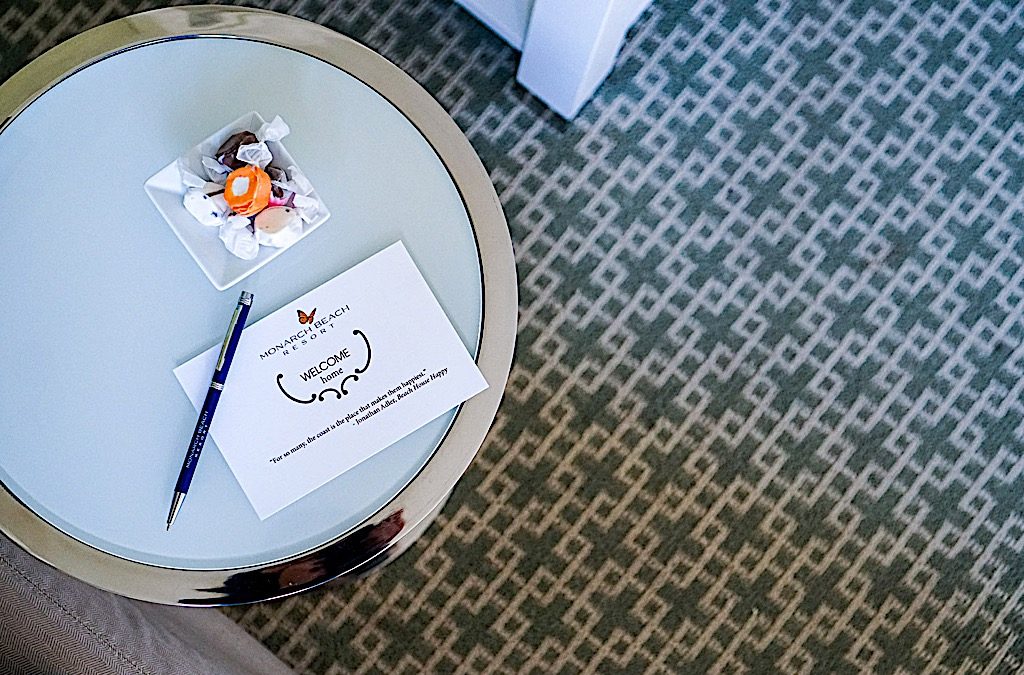 Welcome salt water taffy and note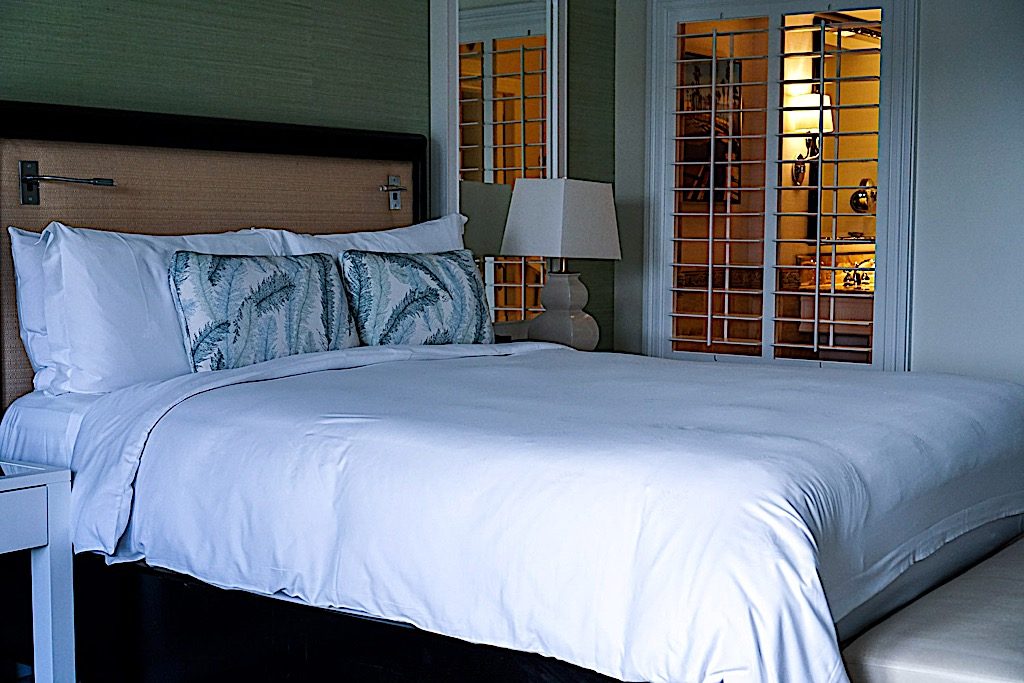 King size bed with 300 thread count linens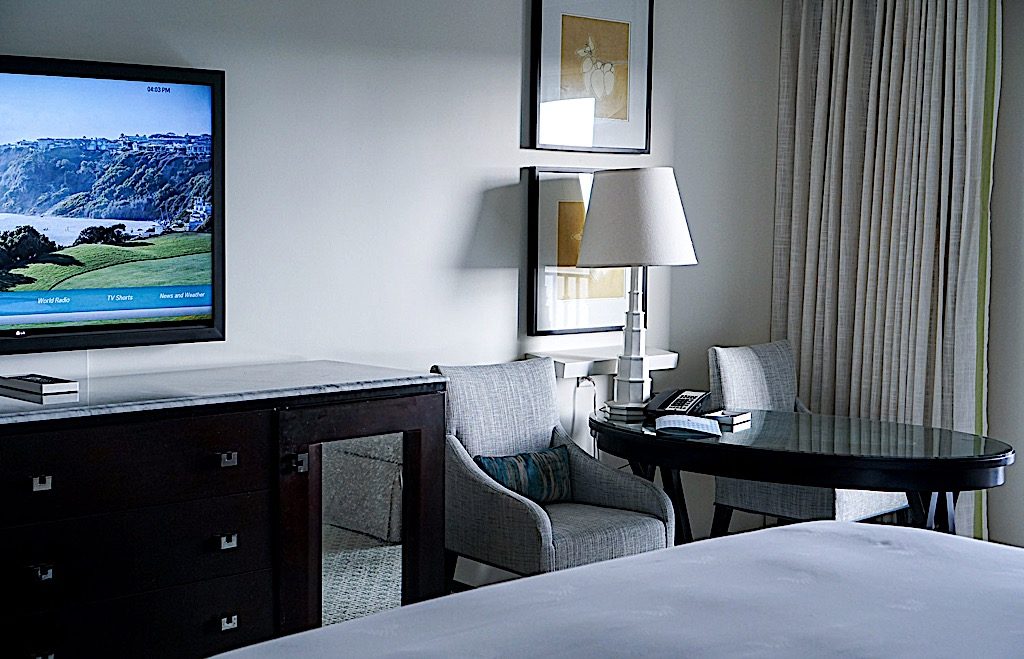 Writing table and dresser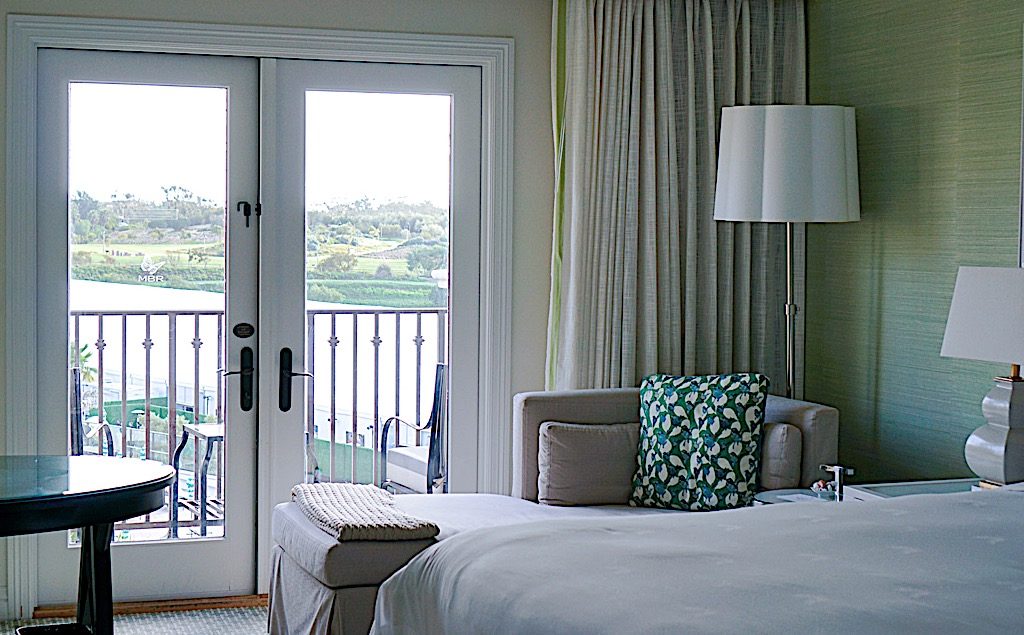 Chaise lounge and private balcony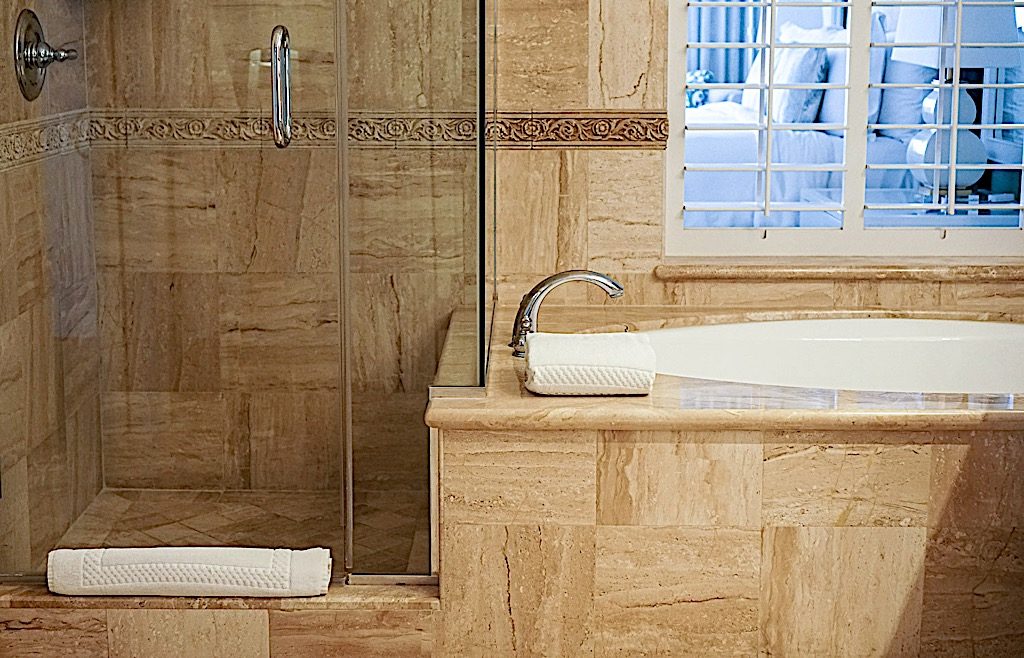 Marble bath and shower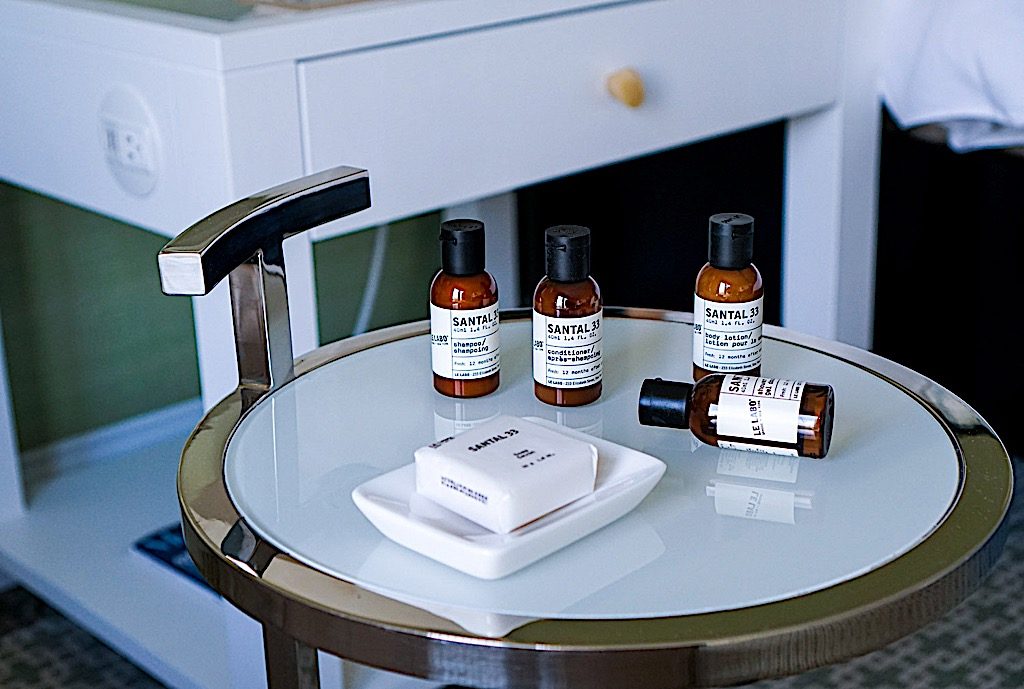 Luxurious Le Labo toiletries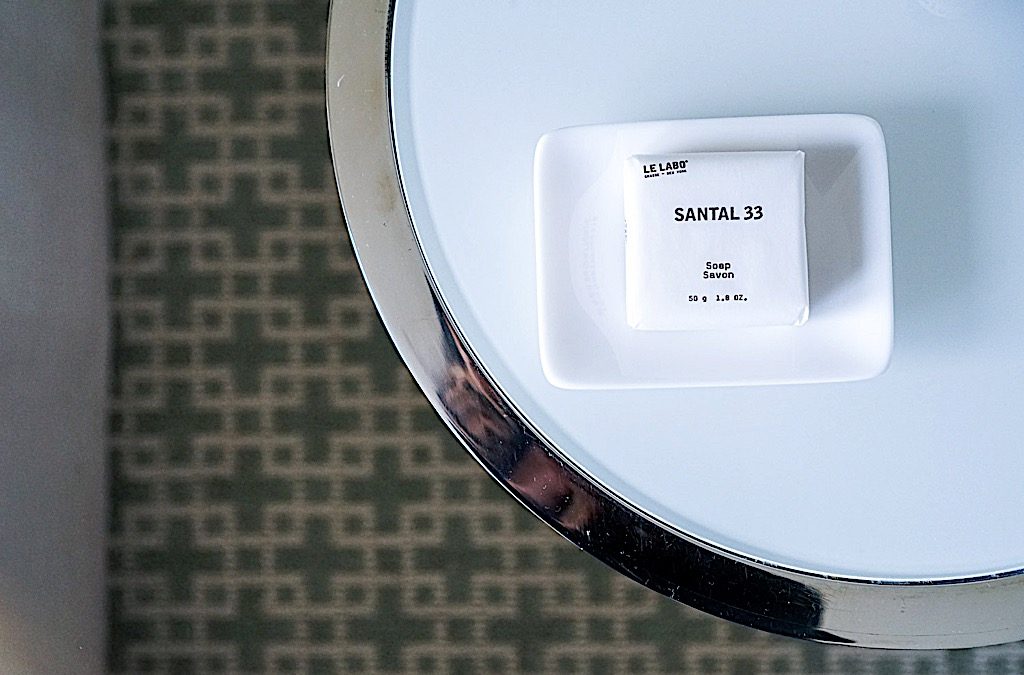 Le Labo Santal bar soap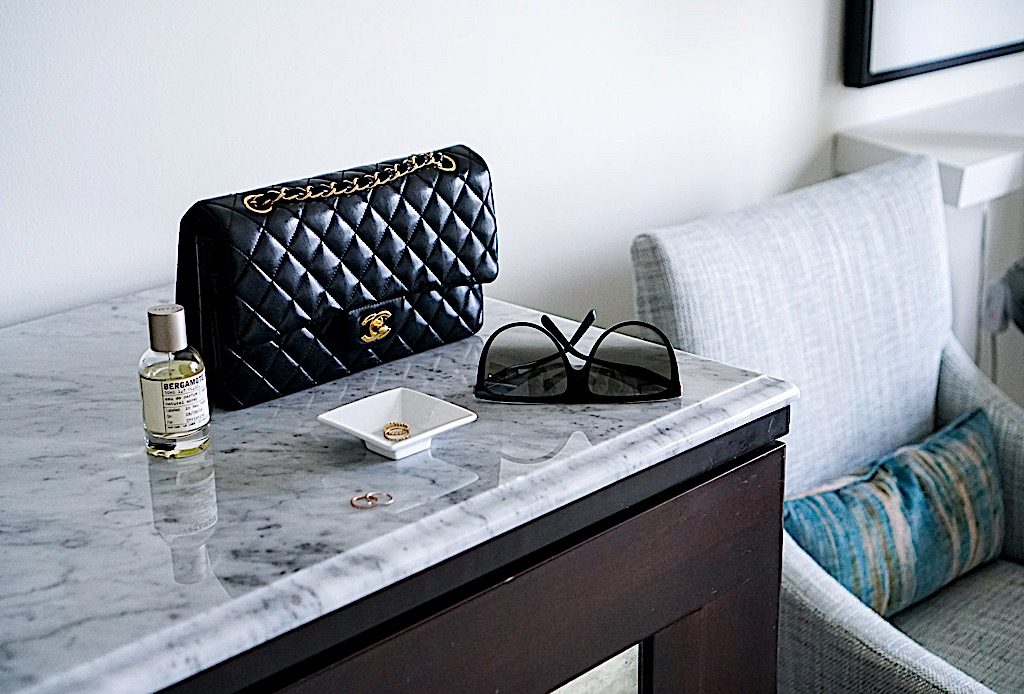 Marble countertop dresser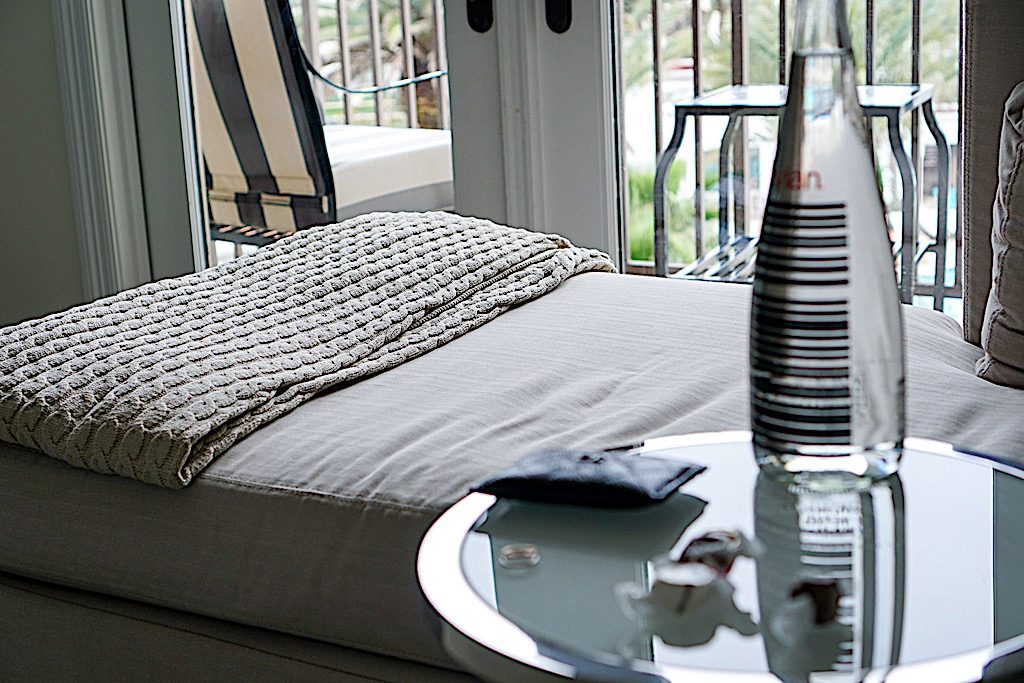 Cozy knitted throw provided for your use

Writing essentials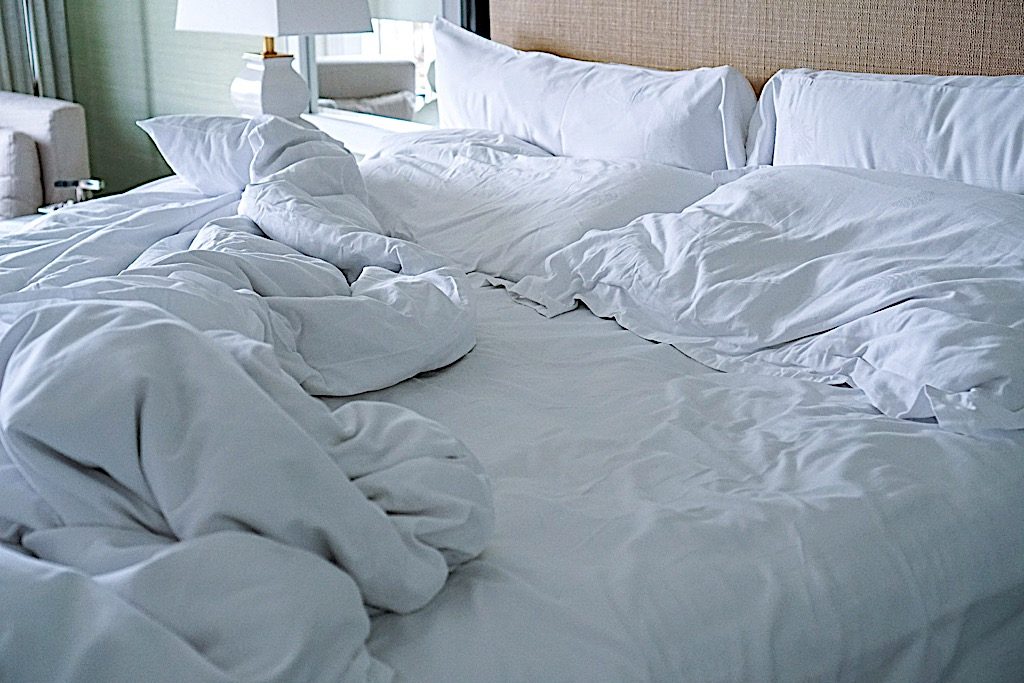 Comfortable duvet and sheets make waking up difficult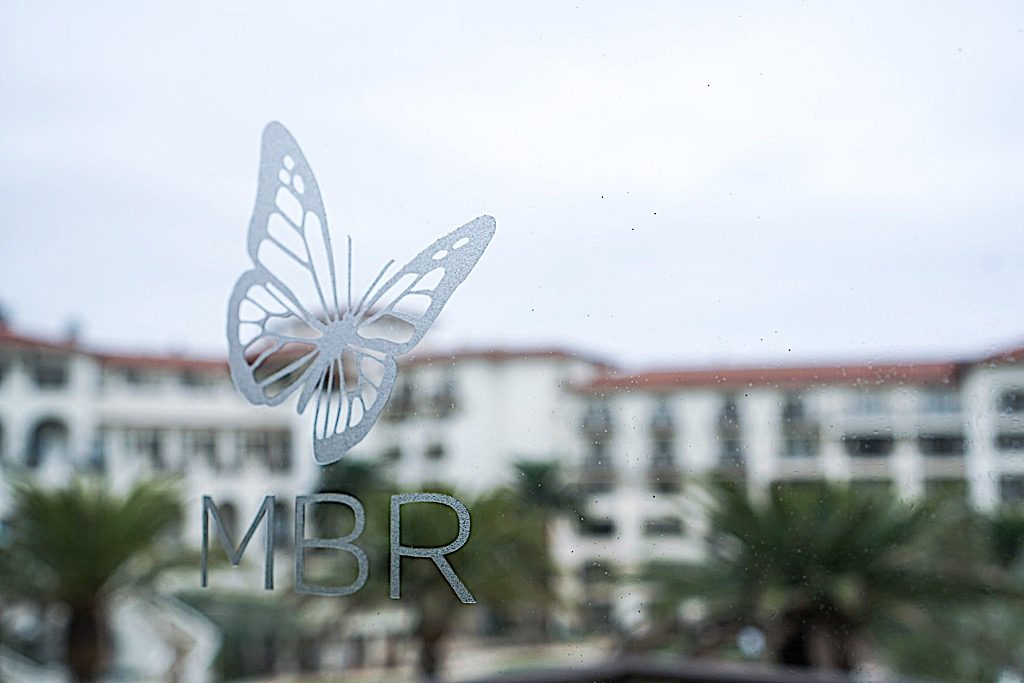 Etched monarch symbol on window to private balcony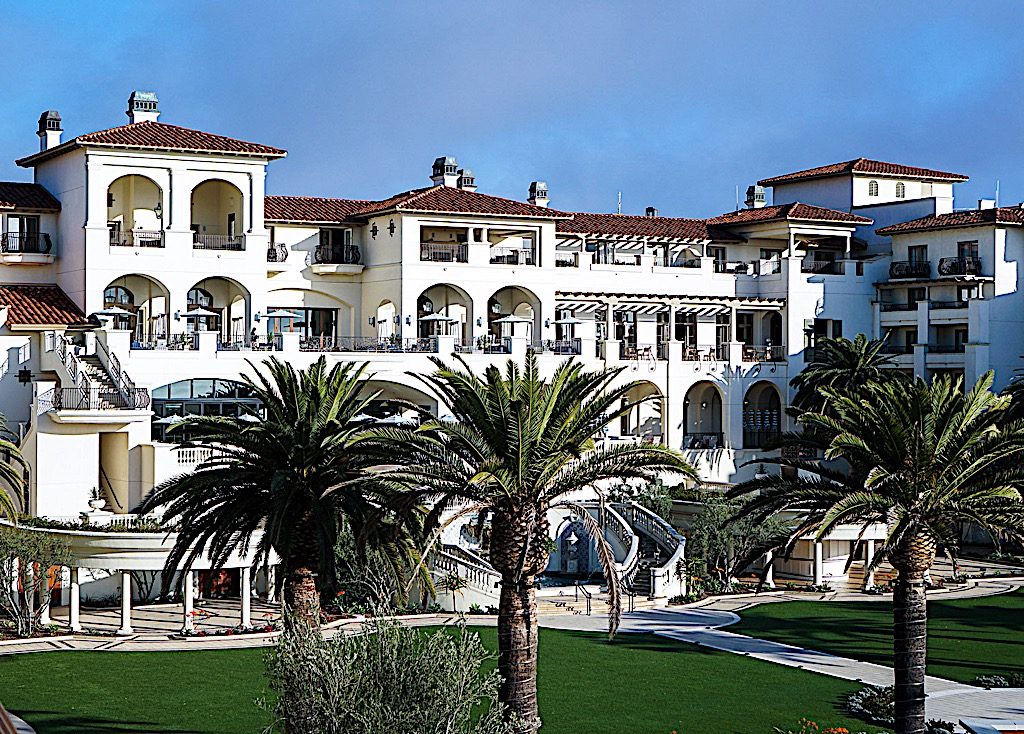 Resort view from our balcony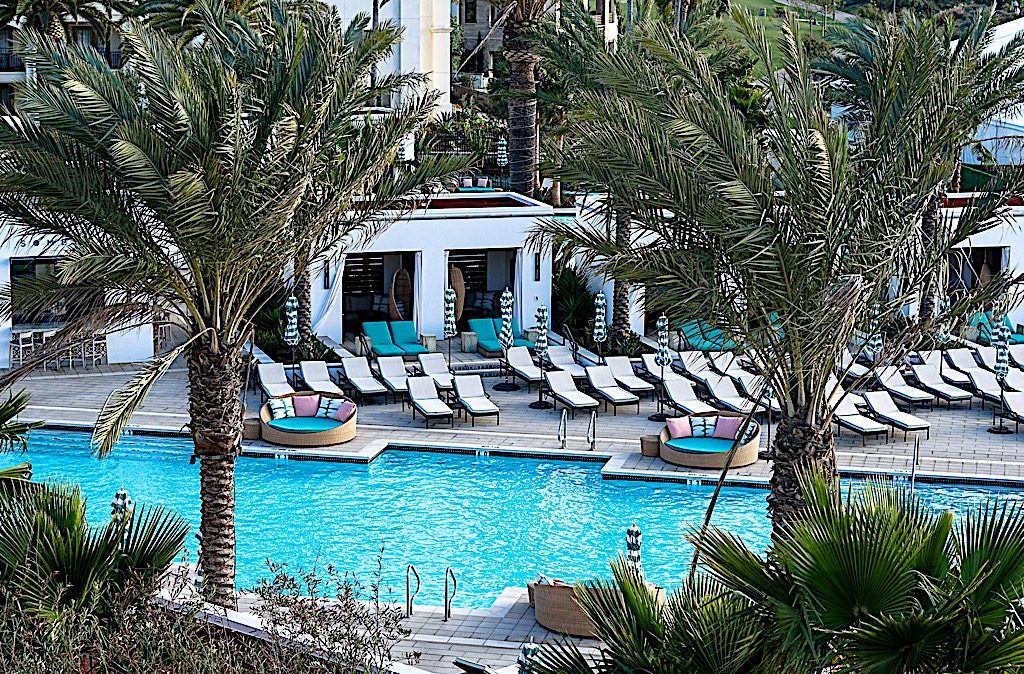 Resort pool view from balcony
While it was too cold to take a dip in the magnificent pool, that didn't stop me from checking out everything from Sombra, the pool bar, to the private cabanas complete with an adorable swing chair. What I love about this pool is that there is an abundance of seating for all of the guests. There is also a separate kid friendly Family Pool as not to disturb the adult guests. Two jacuzzi spas are set to an infinity edge so that you can relax as you overlook the golf course and the Pacific Ocean. In addition to these stunning pools, there is a lap pool located inside the Miraval Spa.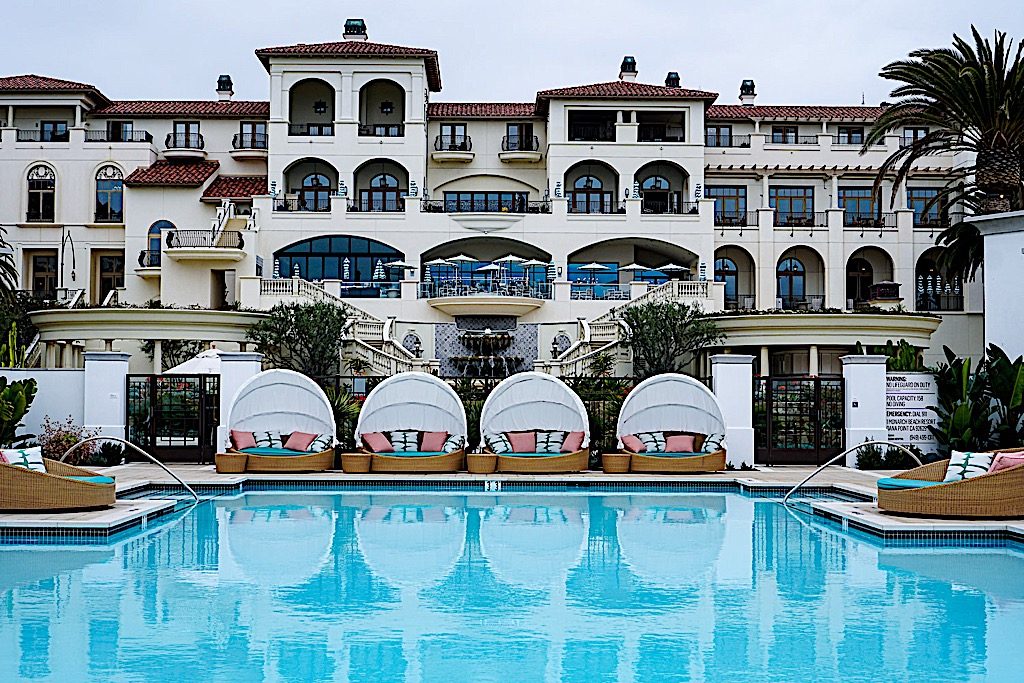 Resort view from the pool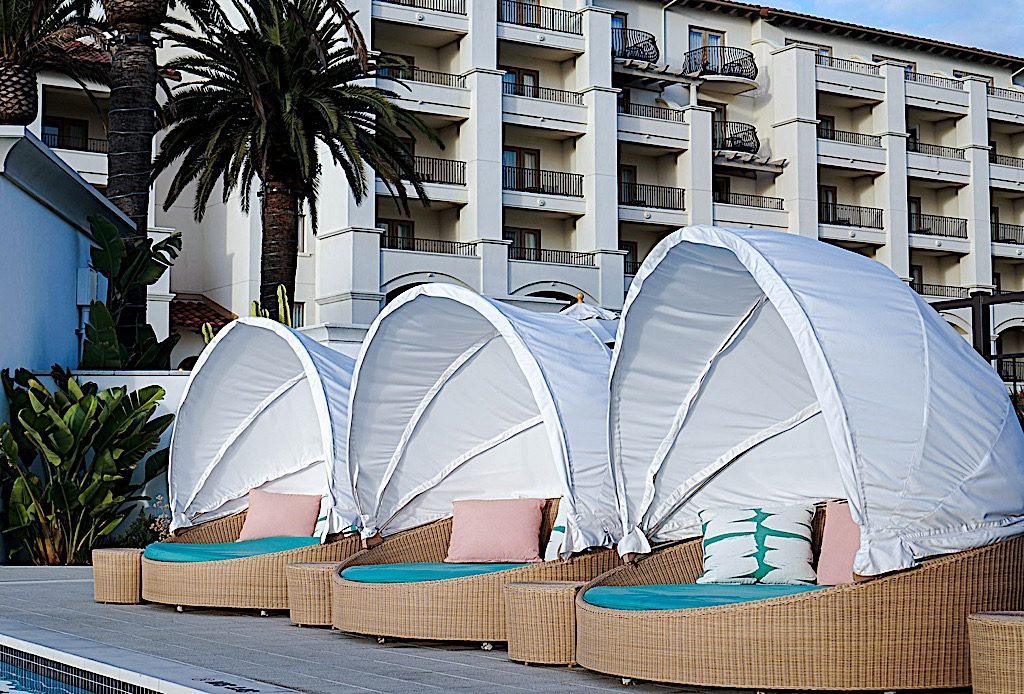 Extra large seating at the resort pools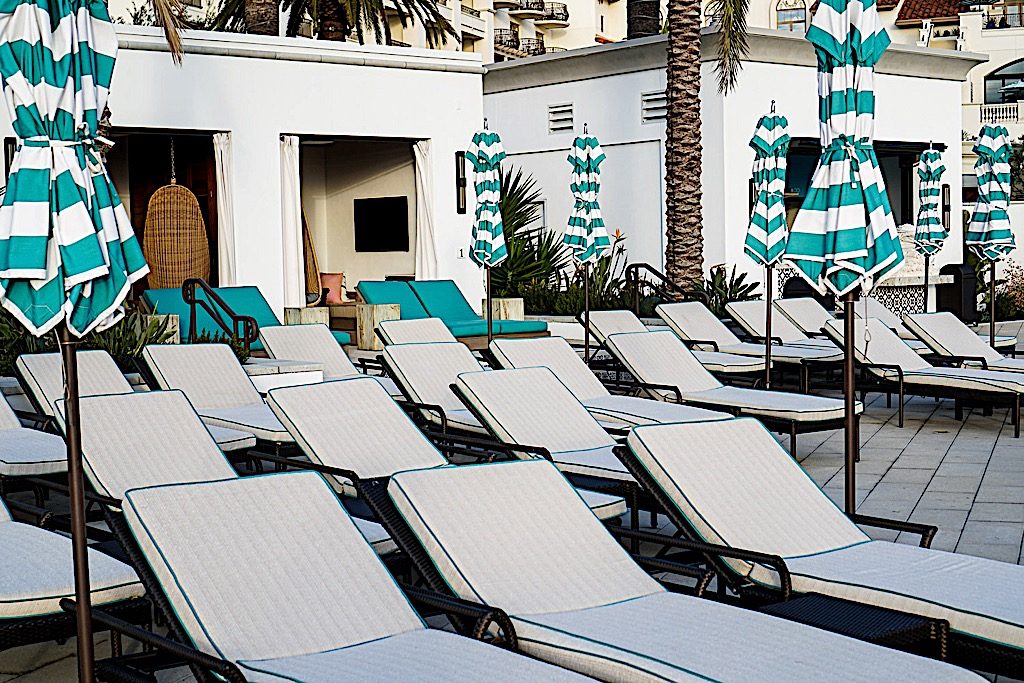 Abundance of lounge chaises available as well as private cabanas

Private cabana equipped with a swing chair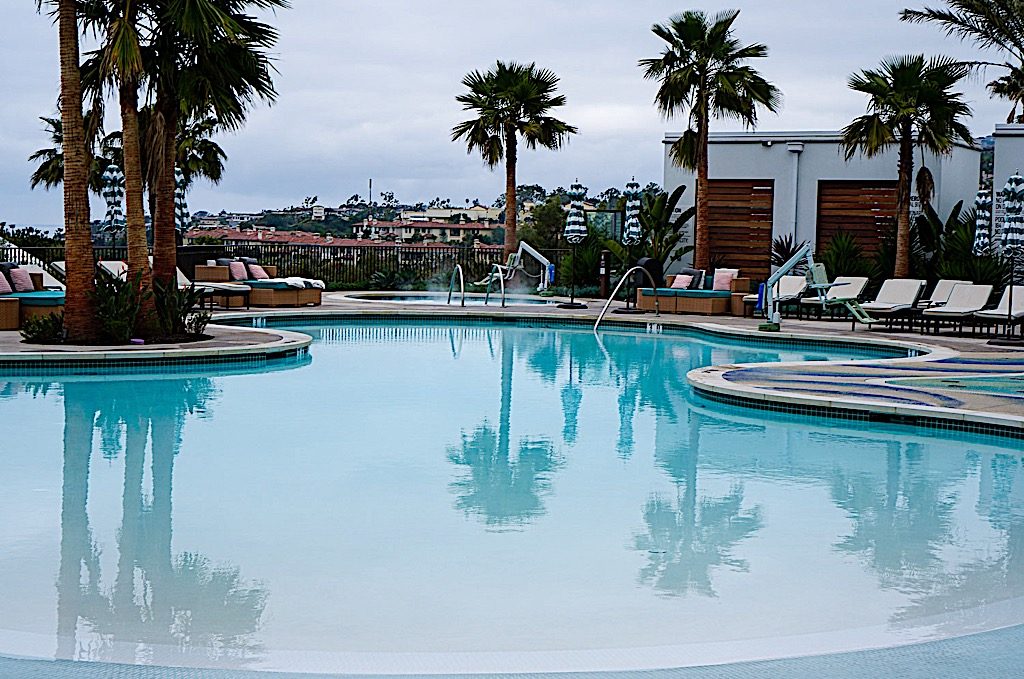 Family pool area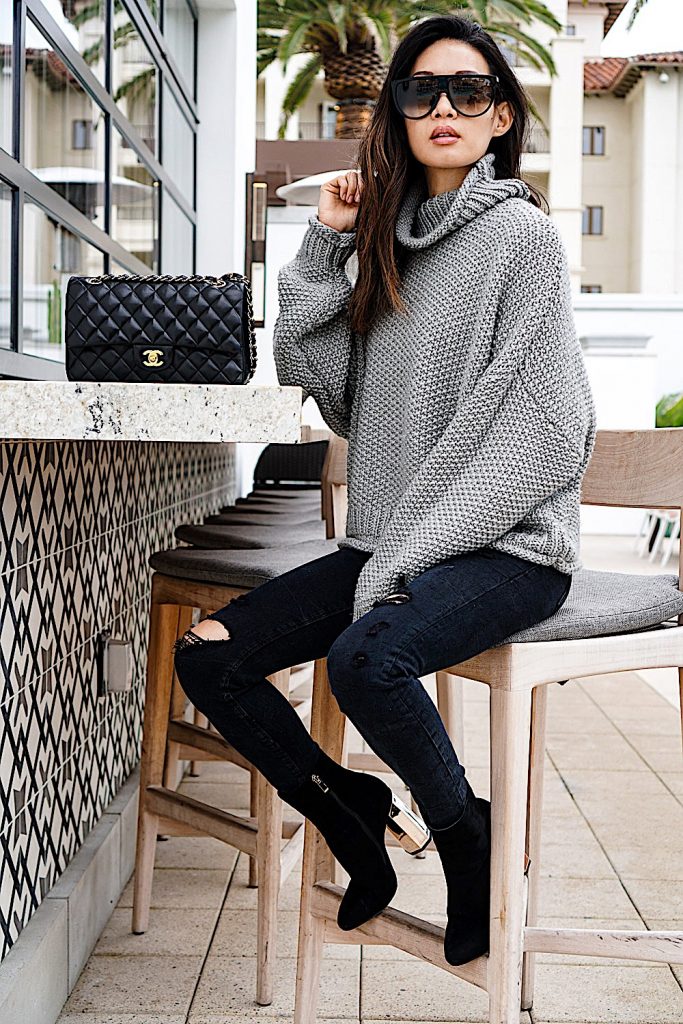 Get bites and drinks at Sombra the poolside restaurant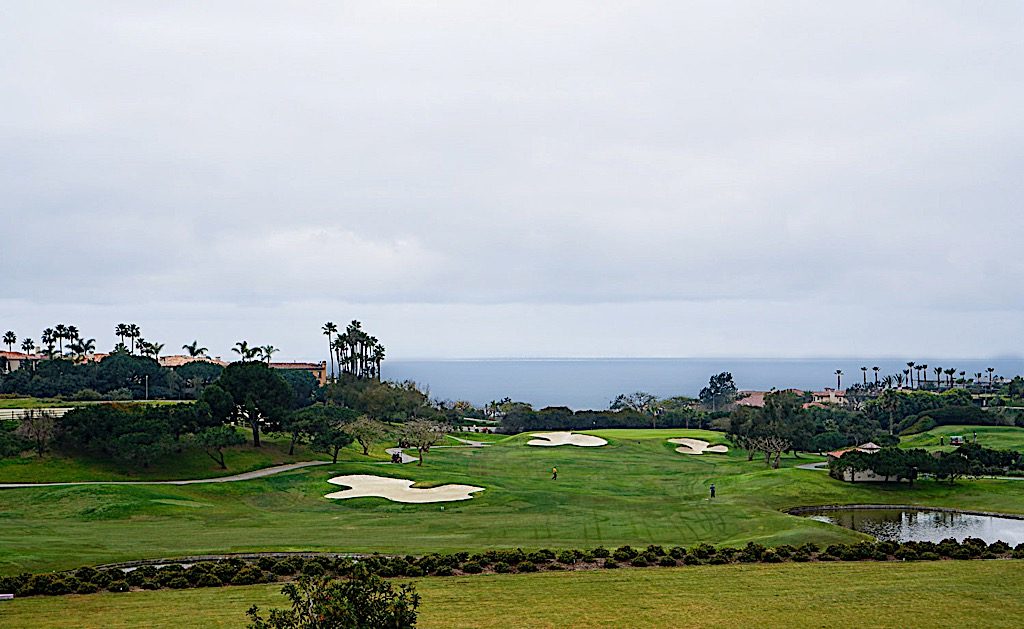 Golf course view from resort pools
Speaking of the spa, I was treated to a luxurious manicure and pedicure at the Deborah Lippmann Salon inside the Miraval Spa. Deborah Lippmann is the go-to celebrity manicurist for many fashion magazines and fashion houses and her polish colors are all so stunning and ironically, named after songs. Fun fact, Deborah Lippmann is also a jazz singer and I was able to watch her perform live at the Monarch Beach Resort in conjunction with the release of her newest nail polish collaboration, Brand New Day, with the Miraval Spa.  In addition to the Deborah Lippmann Salon, the spa also has The Dry Bar right next door which pretty much makes Miraval Spa a one-stop shop to relax, get pampered, and get ready for the day!
While I was here I was able to dine at three of the six restaurants at the resort. I started out with appetizers from 33 North and sat outdoors on the patio amongst the fireside pits overlooking the ocean. What I love about 33 North is that it features locally sourced, natural, and organic seafoods, meats, poultry and produce.  Since dinner was in an hour, I only had time to much on some chips and guacamole as well as bruschetta.
Dinner was a sampling of all the amazing features of Michael Mina's Stonehill Tavern. I was able to enjoy my dinner in the living room salon of the resort while listening to the talented vocals of Deborah Lippman. The dinner tasting included some of Michael Mina's famous dishes including lobster pot pie, ahi tuna tartare, endive salad with pomegranate and hazelnuts, white truffle risotto, braised duck, and truffled mac and cheese. Everything from the food presentation, to the impeccable service, to the flavor of the food was absolute perfection.
As if I didn't indulge enough already, the next morning I was stuffed beyond belief at AVEO Table + Bar.  I opted for the extravagant breakfast buffet which pretty much includes a make your own eggs/ omelet station as well as an extraordinary display of pastries, breads, oatmeal, yogurt, bagels, and hot breakfast items you could possibly desire for breakfast. I even managed to make my own avocado toast creation with the guacamole from the egg station (because you know I can't live without my avocado toast).  This breakfast literally left my belly full till dinner that night!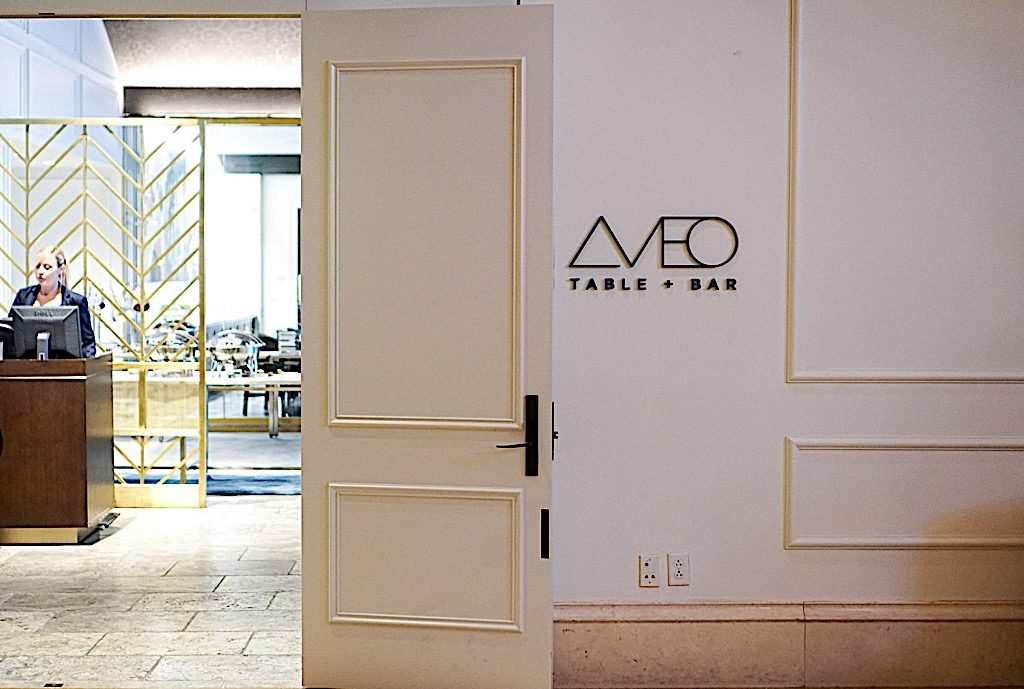 AVEO Table + Bar entrance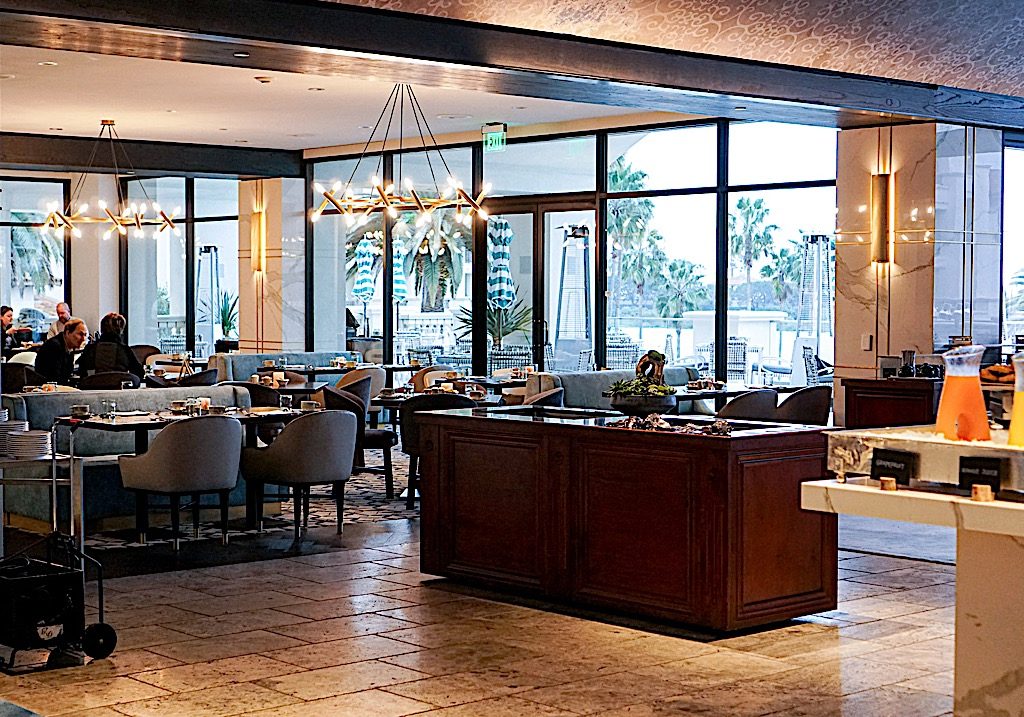 AVEO's gorgeous interior decor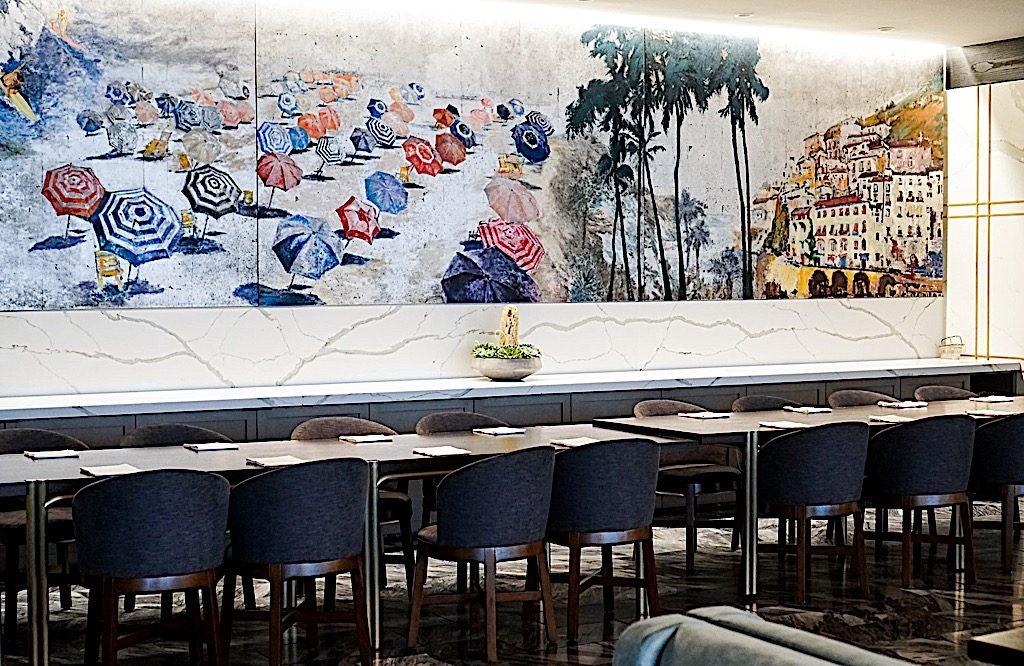 AVEO private dining available
All in all this was an incredible staycation and I would come back here in a heartbeat. I barely had time to experience all of the activities that the resort has to offer and will definitely be back again in the summer to take full advantage of the pool and private beach access. While the service and luxury of this resort speaks for itself, even the view alone is worth a visit to this gorgeous resort.
// Pros //
// Cons //
Restaurants can be pricey as expected for resorts
Rooms have Keurigs not Nespresso machines
Monarch Beach Resort
One Monarch Beach Resort
Dana Point, CA 92629
949.234.3900
/ Outfit Details /
Sweater | Anthropologie
Jeans | Zara
Boots | old (similar style here)
Sunglasses | Celine
Bag | Chanel
Bomber Jacket | Missguided
Denim Jacket | sold out (similar style here)
Jeans | Korean brand (similar style here)
Boots | old (similar style here)
Sunglasses | Celine
Bag | Balenciaga
Thank you to the Monarch Beach Resort and Miraval Spa for spoiling me beyond belief during my stay.