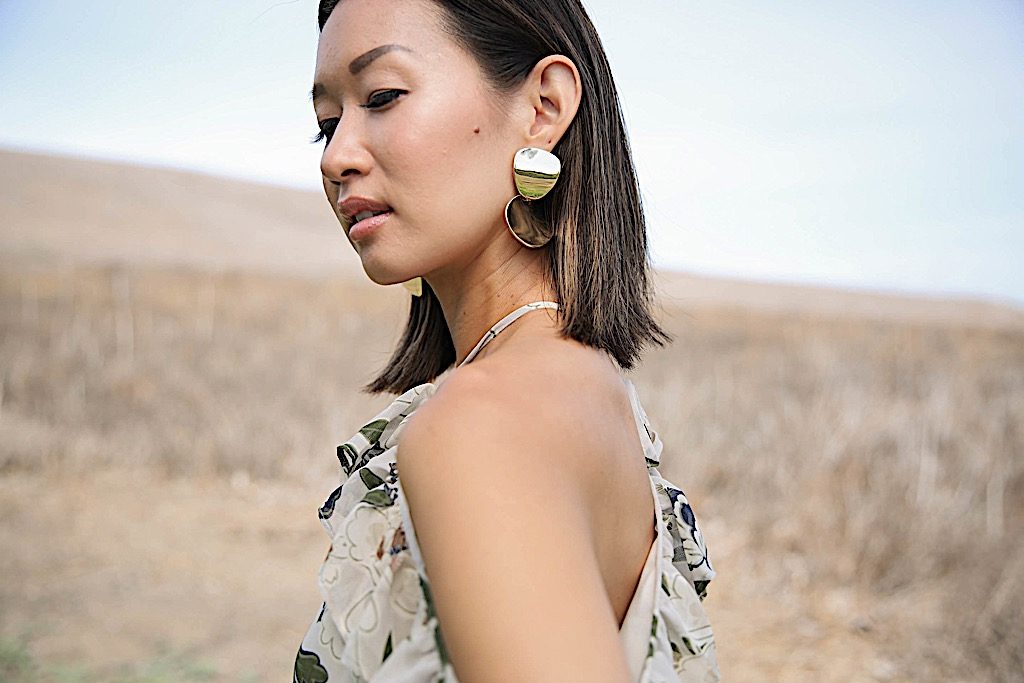 It's been a while since my last post as things have been busy for me. Real life versus Instagram life that is. My real life has been filled with making life-changing decisions. For my family, my brand, and business. All exciting things but all ones where the future is unknown, unpredictable, and most definitely scary. But those are the things that challenge us and make life interesting, right? One of those things is an exciting company I've been working on and I can't wait to share it soon! But trust me, it is AMAZING!
In Instagram life, I am sure you've noticed a few changes as well. For my last photo shoot I decided to have more fun with it, let inhibitions go, and try something different. No grey walls, no street style looks, just an open field and open mind. I'm not sure what sparked the urge to change things up a bit, perhaps it was my own personal life changes that had some influence. Nevertheless, I loved how the photos turned out and how they make me feel when I look back at them. What are your thoughts?
I wanted to share one of my favorite looks from the shoot (don't worry there is more to come). This BB Dakota dress speaks to me with the muted color palette and flowy vibes. This is a perfect summer dress that can be taken into Fall because of the open shoulders with long sleeves. This dress is TTS and perfect for those that are vertically challenged (no need to alter)!
While this dress could be styled in so many ways from sneakers to slides, I knew I would be in the fields so I opted for cowboy boots (I did hear that Western trend is coming back) as well as my trusty wool hat. Love this hat brand because they come in different sizes (not just one size fits all) and I have a small head so their hats fit (for those of you with small heads you know what a challenge this is)! In addition to the boots and the hat, I am obsessed with these bold statement earrings and have been wearing them nonstop! The unique shapes are eye-catching and they aren't heavy at all.
I hope you are all having a great summer so far. While lots of things are up in the air for me right now which makes life uncertain, I am still confident in the decisions I am making. Sometimes you just have to trust and know you will end up where you are meant to be. I will try and be a little more consistent with blog posts or life updates, but bear with me because I have other exciting things coming!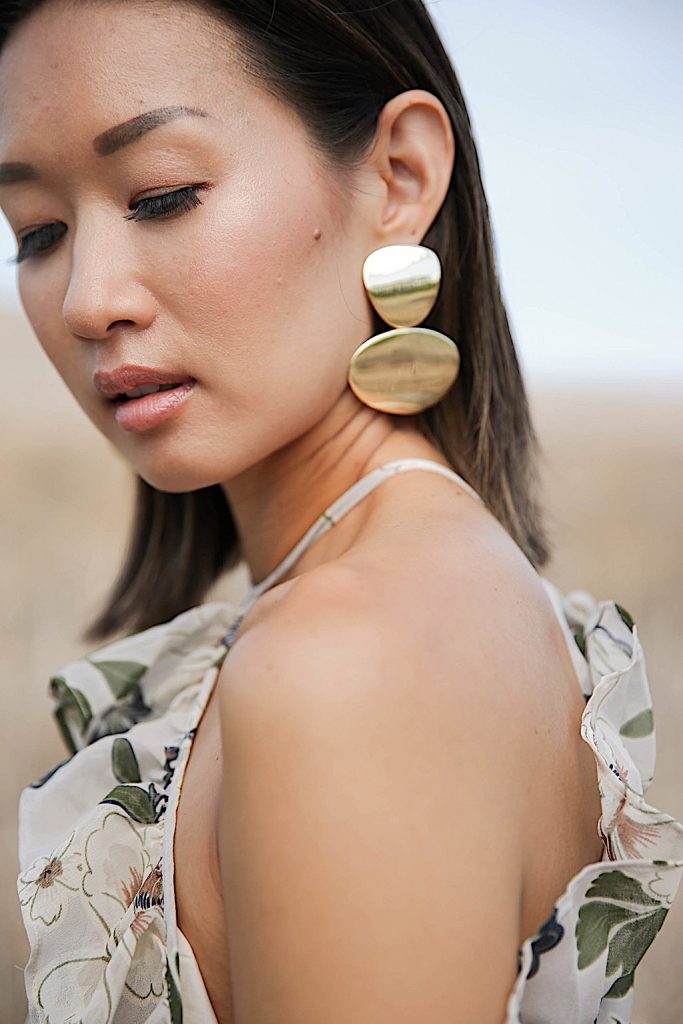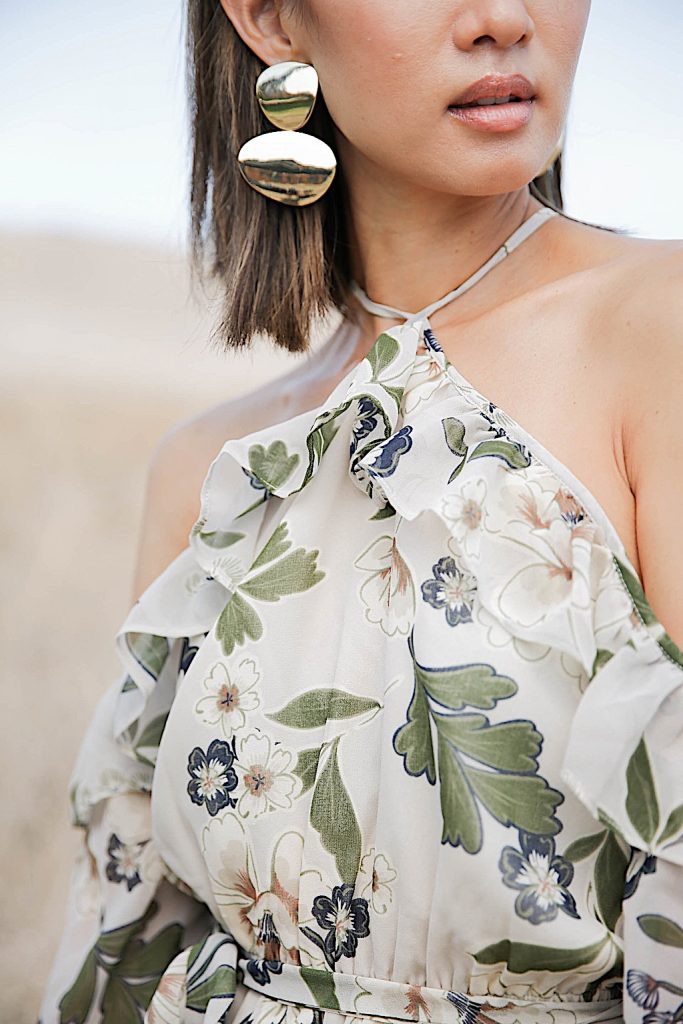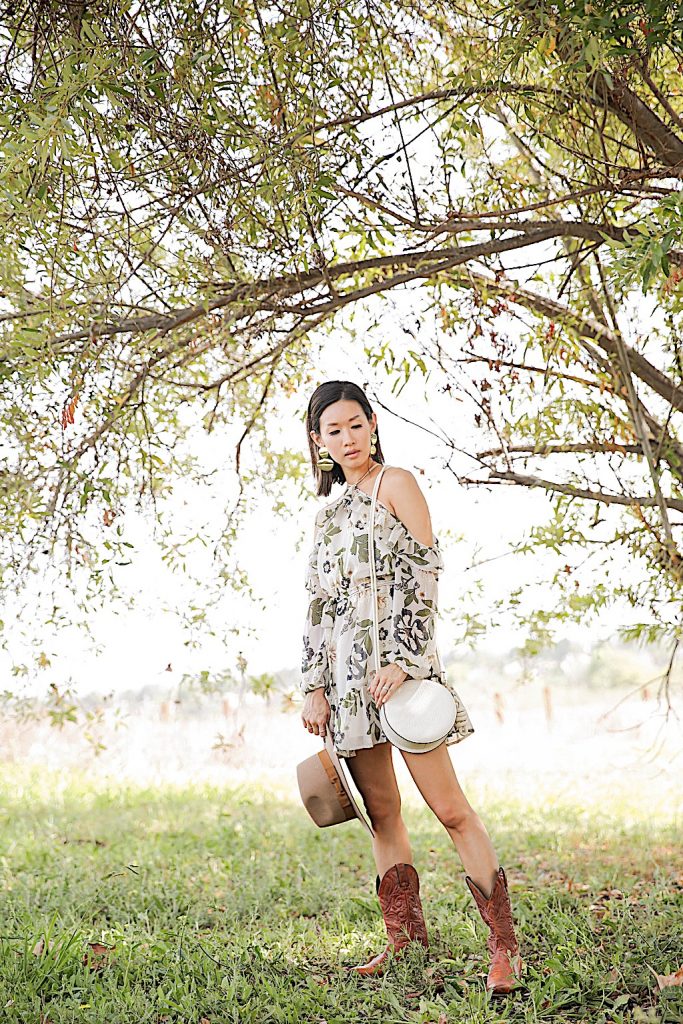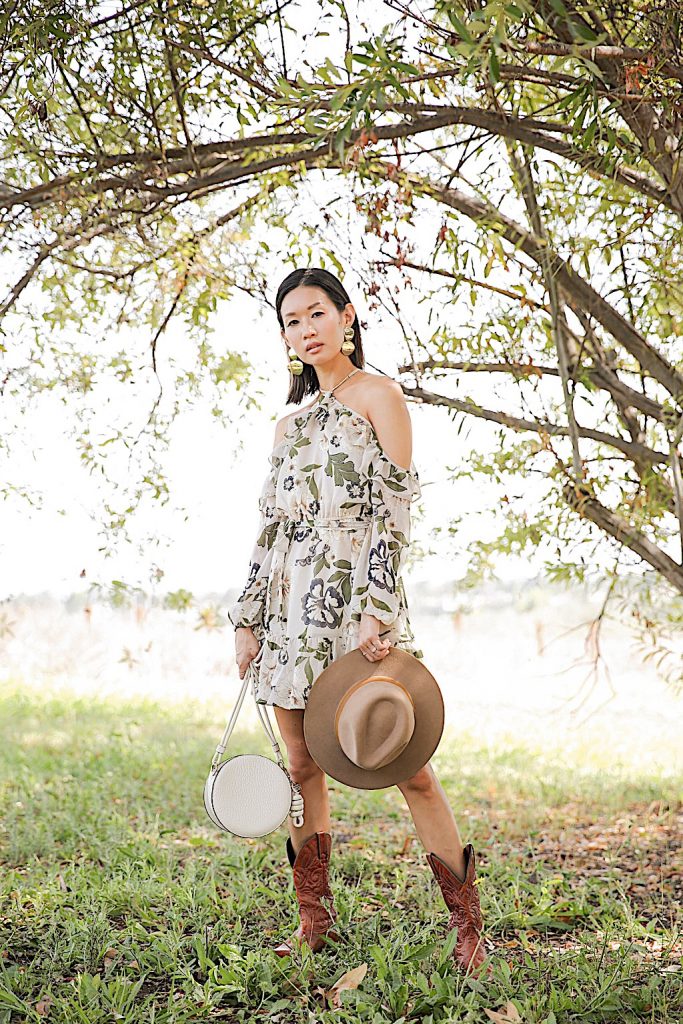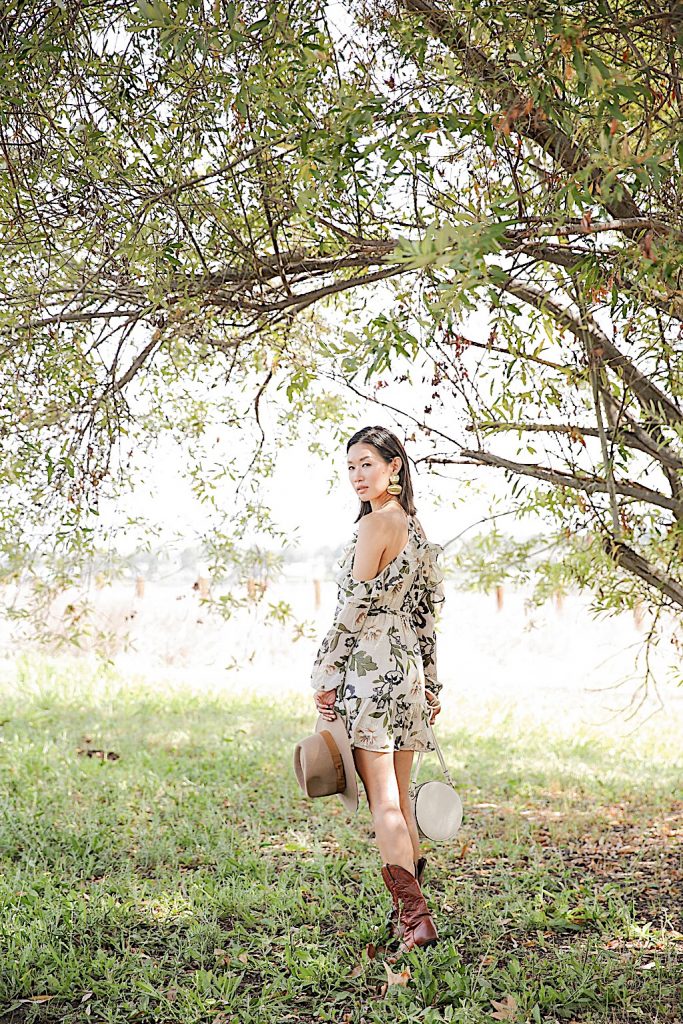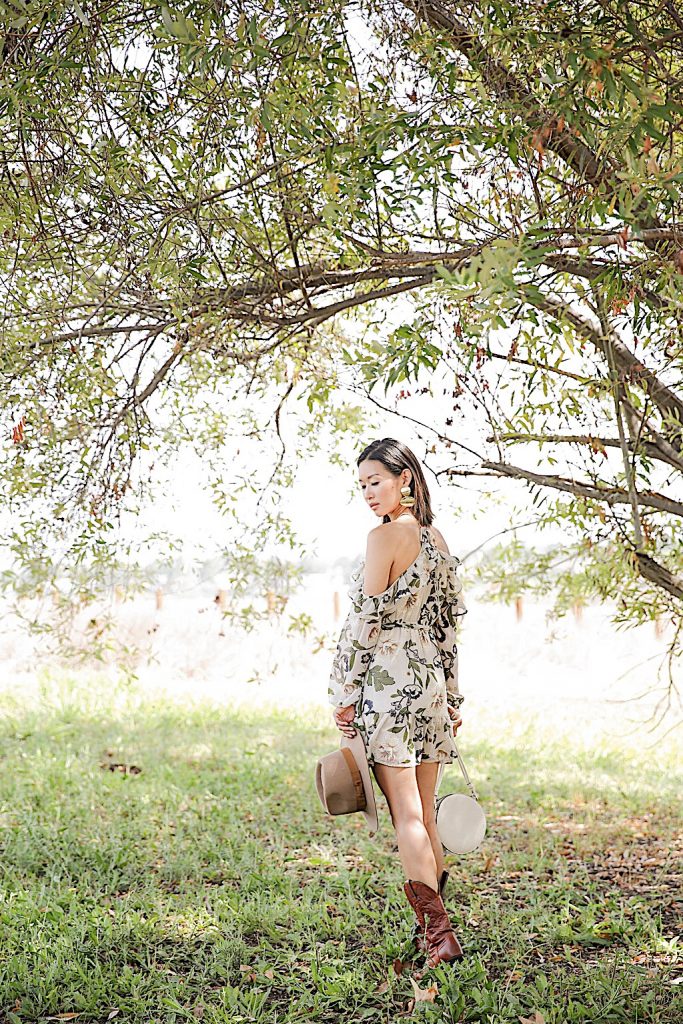 Dress | BB Dakota similar here
Hat | Brixton similar here
Earrings | Ettika
Hair Pins | Tasha
Bag | Henri Bendel similar here
Shoes | old, similar pair here and here
Shop the post here: